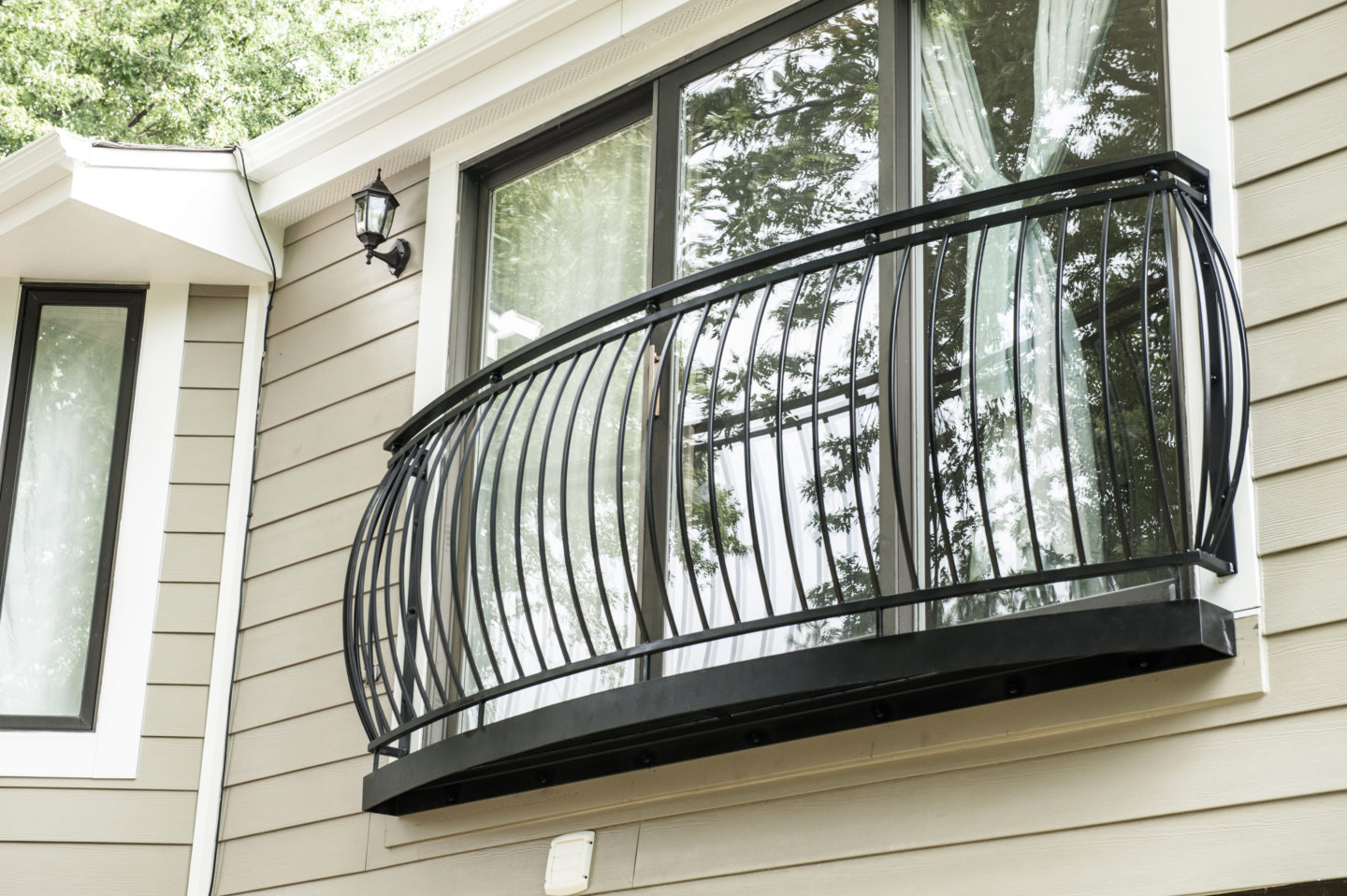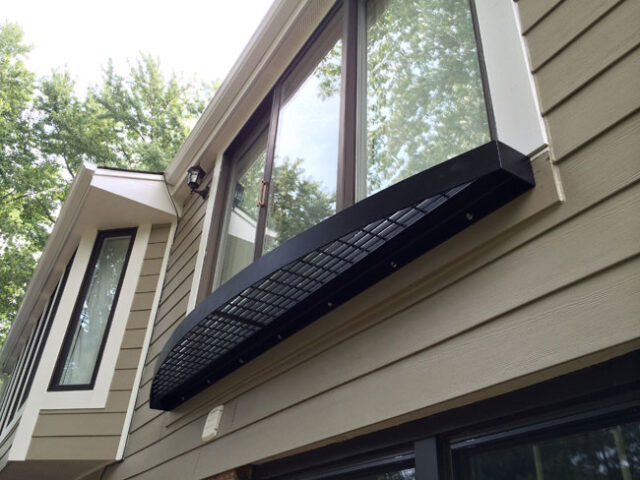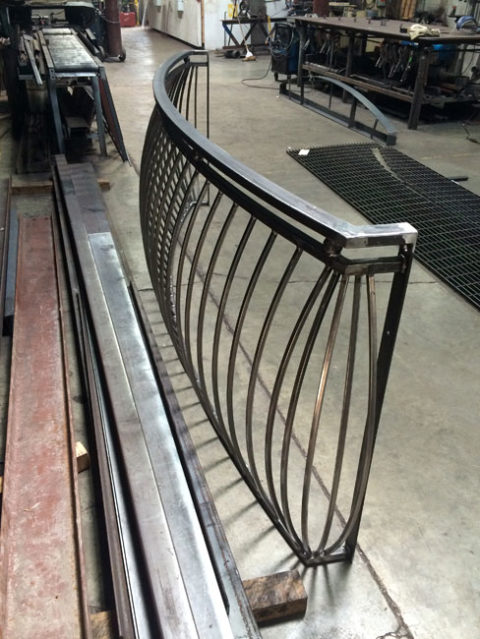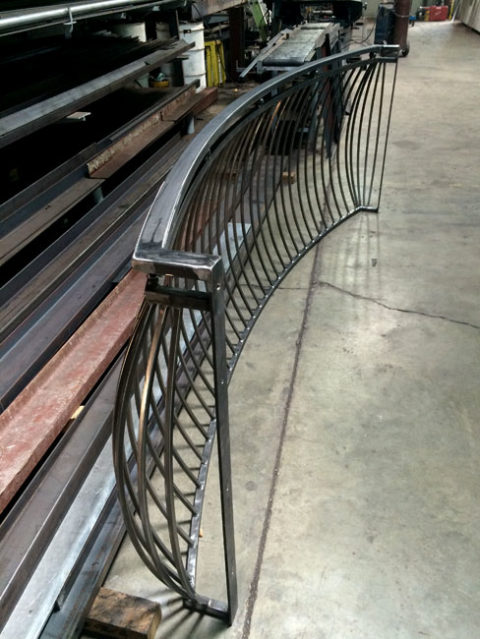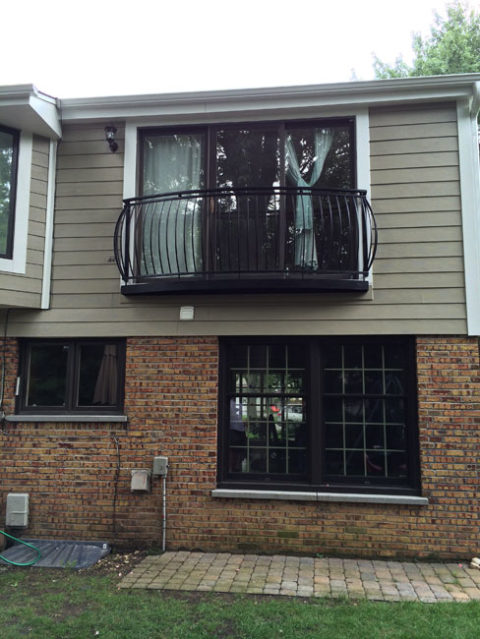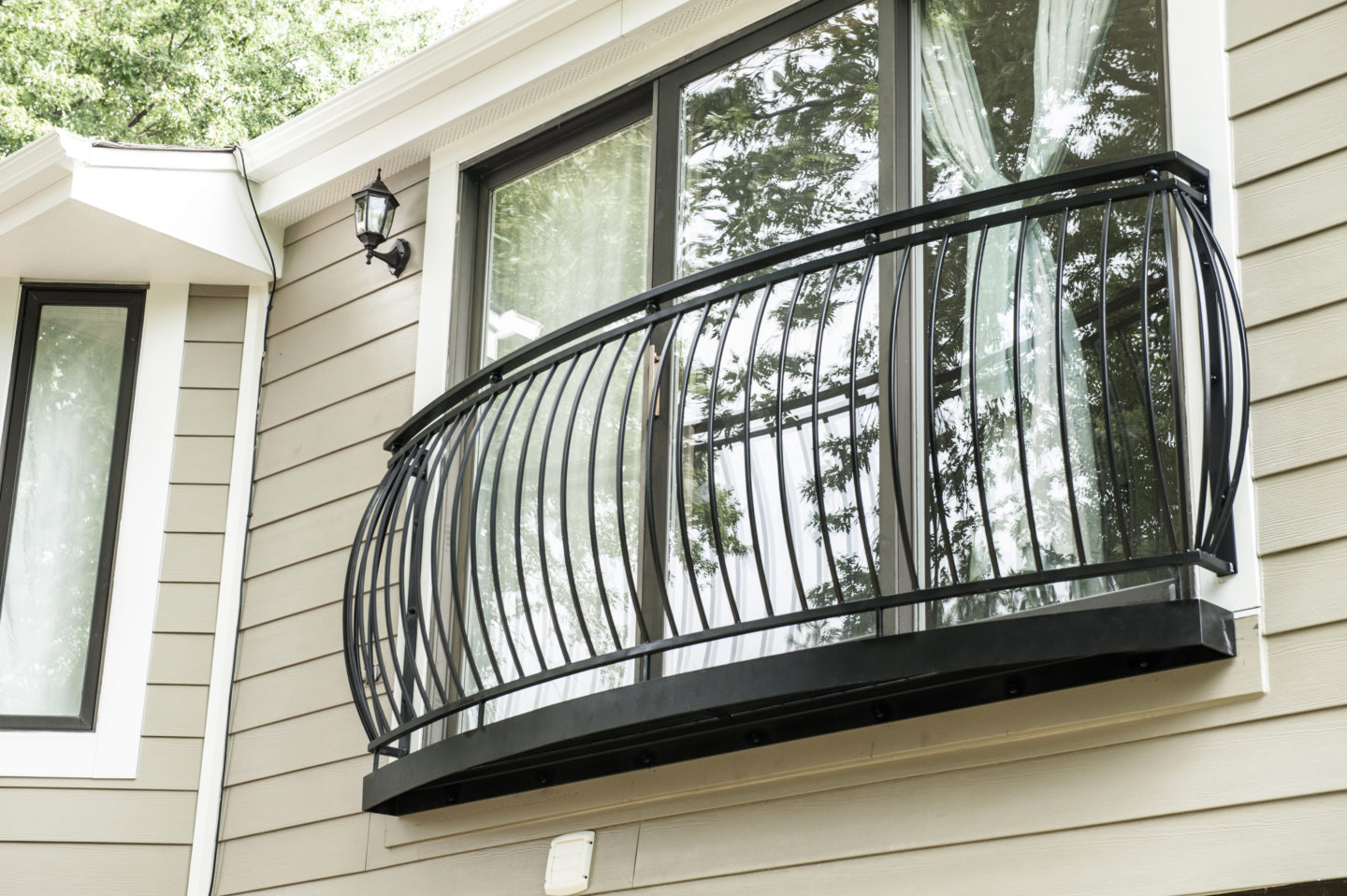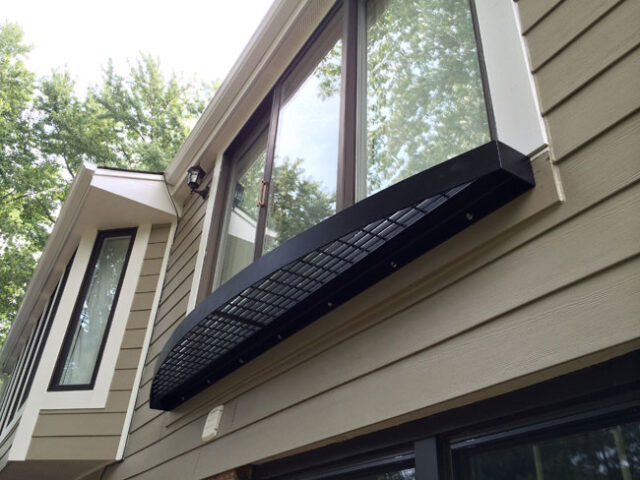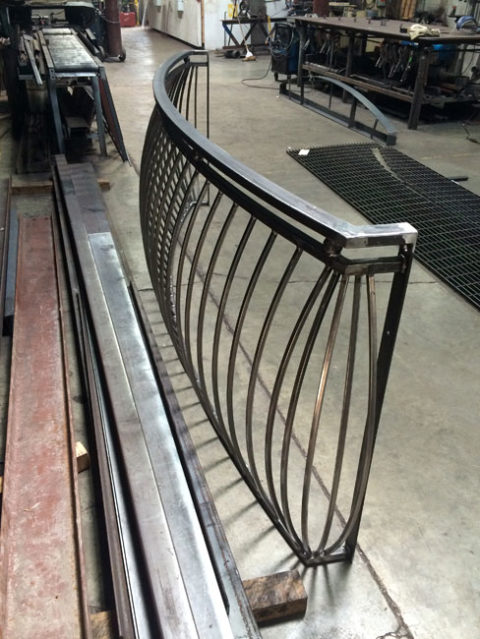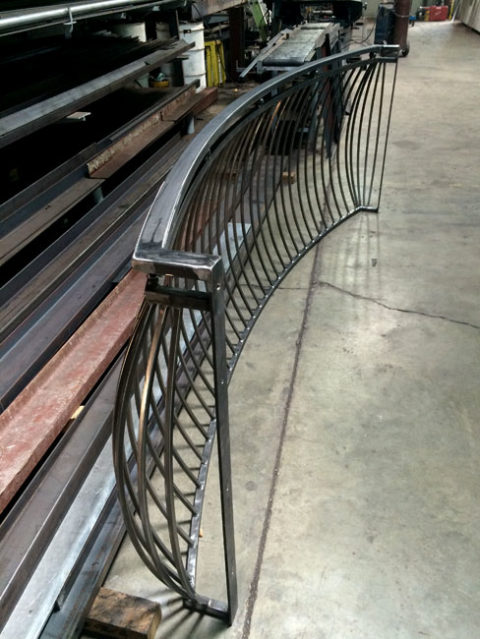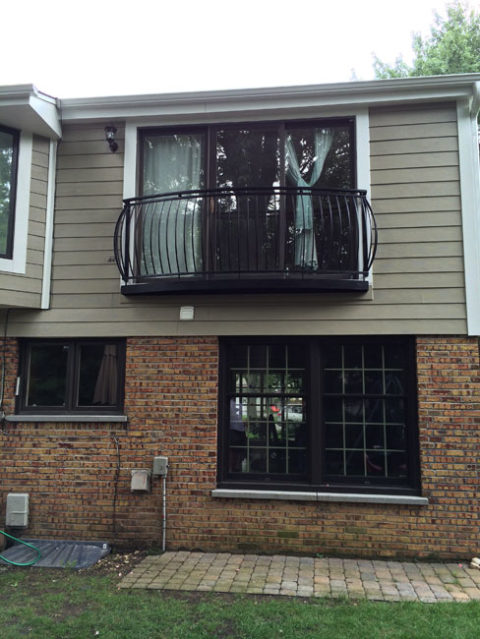 Transitional belly wrought iron balcony in Glenview
B11
A custom wrought iron Transitional style Juliet balcony painted satin black with belly elements to for a residential property in Glenview. The customer initially had a small window in their bedroom and they opened up the opening by installing large sliding glass windows. For safety and aesthetic they decided on a minimal style of balcony.
We had a client reach out to us from Northbrook who was removing their existing balcony due to structural issues and wanted us to replace it with a steel one. We discussed a few structural issues they would have and that having a full-scale balcony would not be feasible for their particular application because the building didn't have the proper supports for the style they wanted. Instead we came up with a solution to fabricate a custom Juliet balcony with a small platform to give the look of a balcony. We asked the client to first give us the opening of the area where the custom balcony was going in, their address and also the style of balcony they were interested in on our site in the balcony section.
Now we offer past styles of custom balconies and custom railings we have fabricated but we are a full custom shop and we offer every one of our clients the ability to make something completely new and for that we just ask for a drawing or some pictures of things you have seen in the past and from that we can take that as inspiration to make a custom metal product just for you. This client had picked out a similar design already on our site and we went over the finish applications that were available and this client chose to go with our primer and high quality black finish and the material was wrought iron. Once we received the contract we came out to the home to do an inspection and review the area where the balcony needed to be mounted and provided instructions for their contractor to reinforce the sidewall when they were removing the existing balcony and siding.
We then went back to the shop and fabricated the base then the top piece. We then primed and painted the custom Juliet balcony and then setup a date where the customer would be home to install the product. Once installed this custom Juliet balcony may look similar to other designs but it was made custom for this client by our staff who have over 3 generations of metal fabrication experience. Give us a call next time your looking for a custom Juliet balcony or possibly a beautiful custom cable railing.