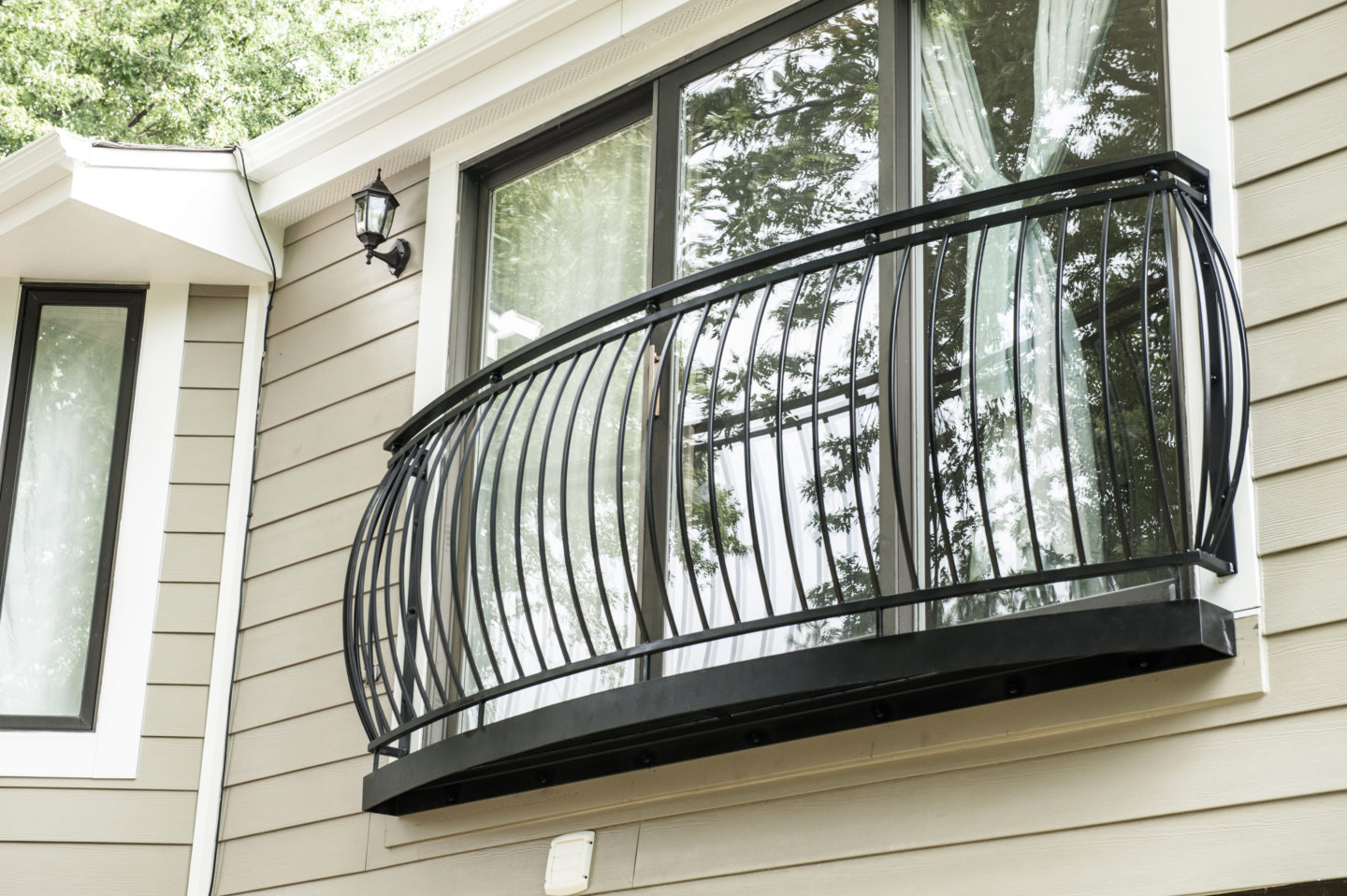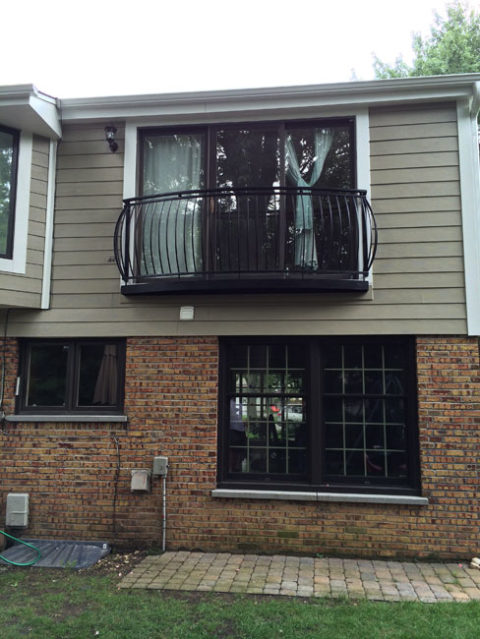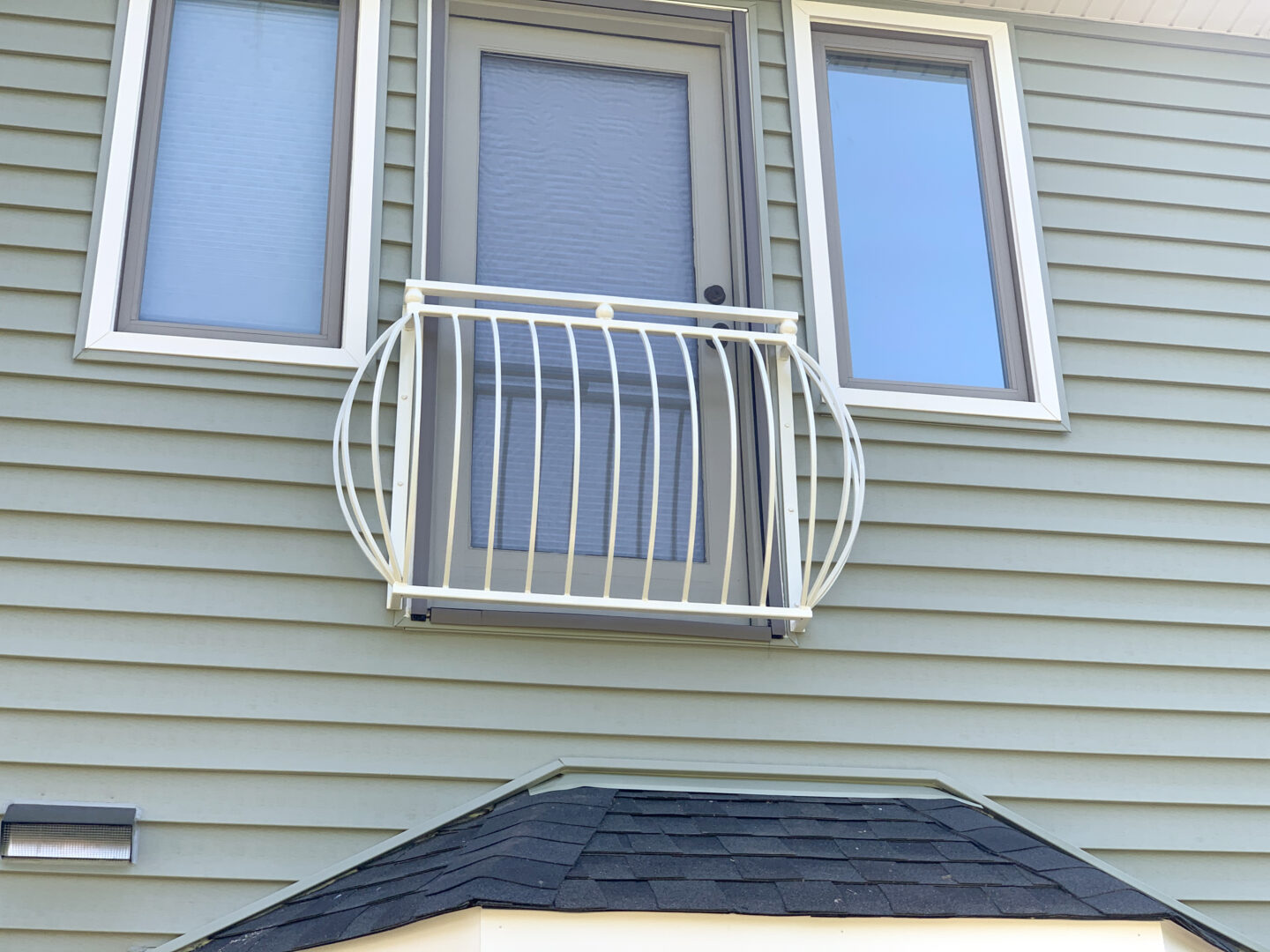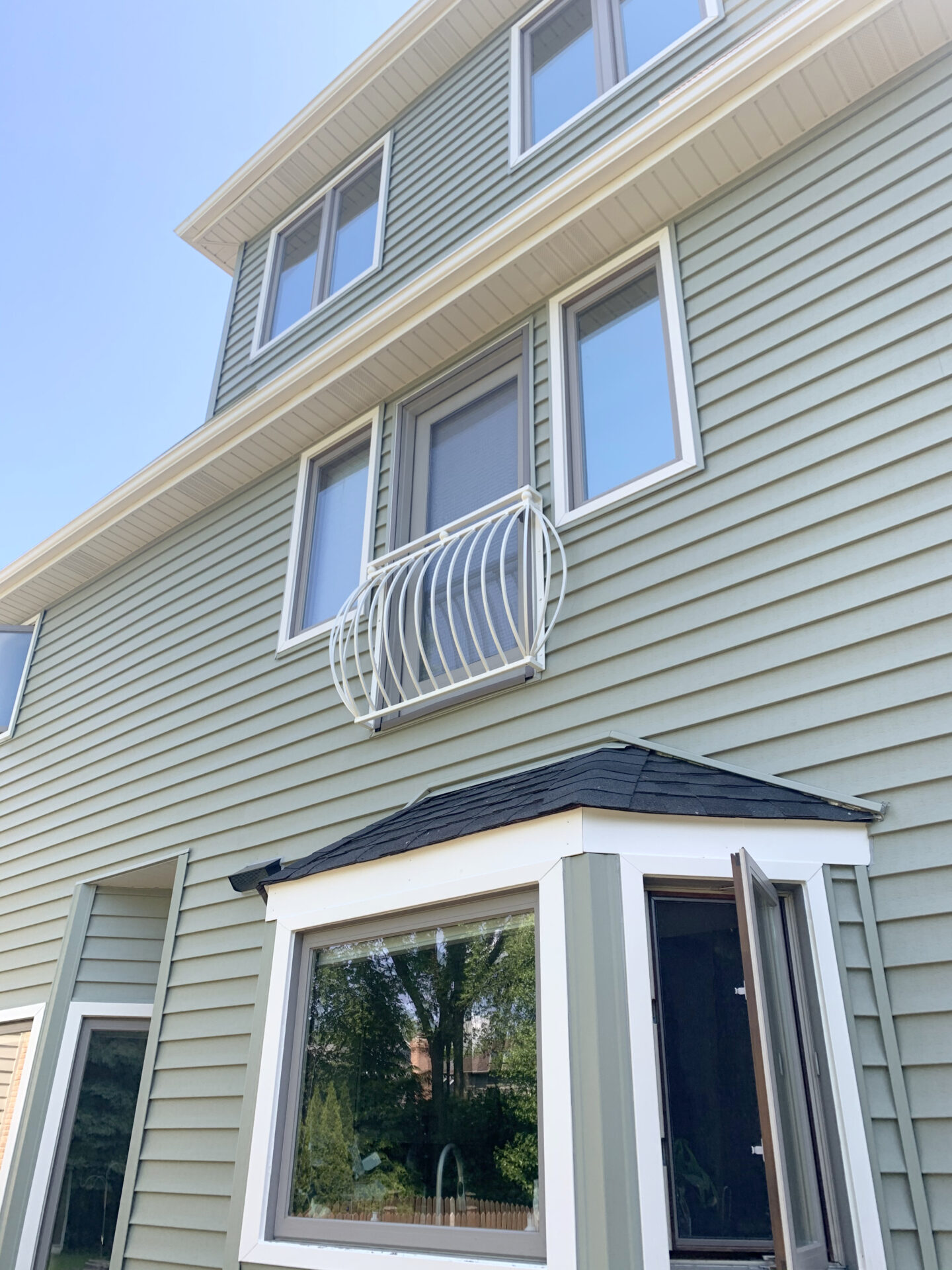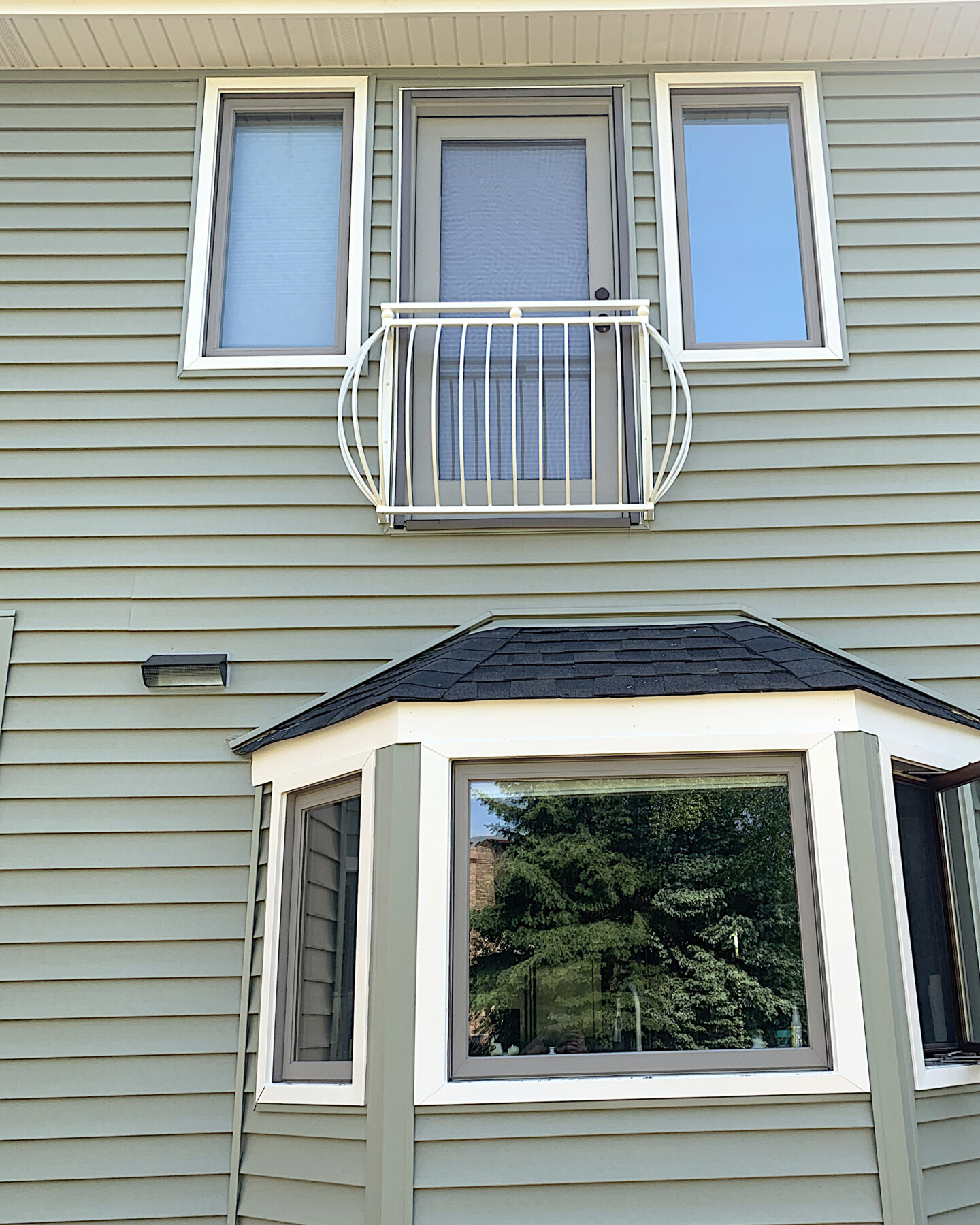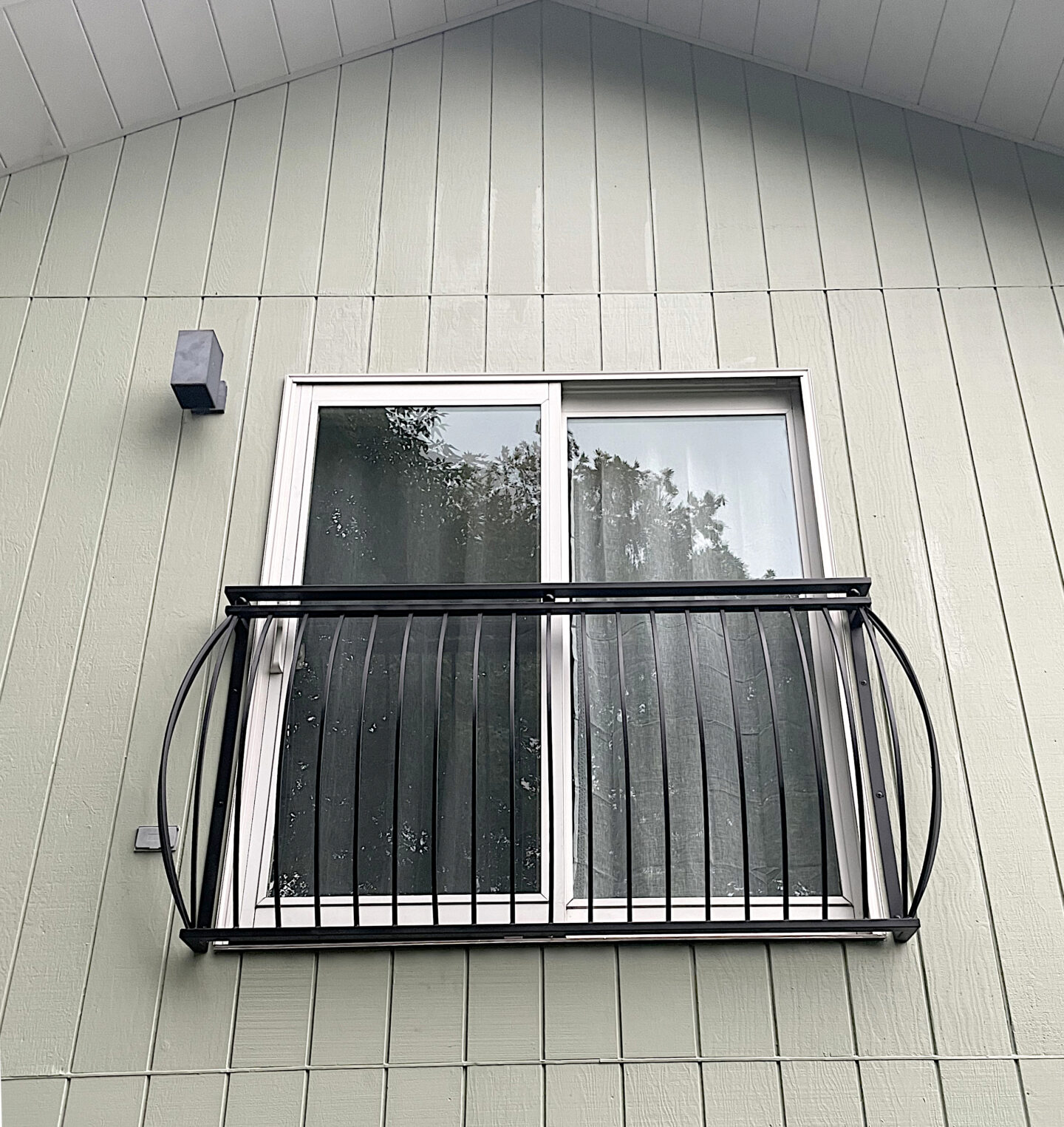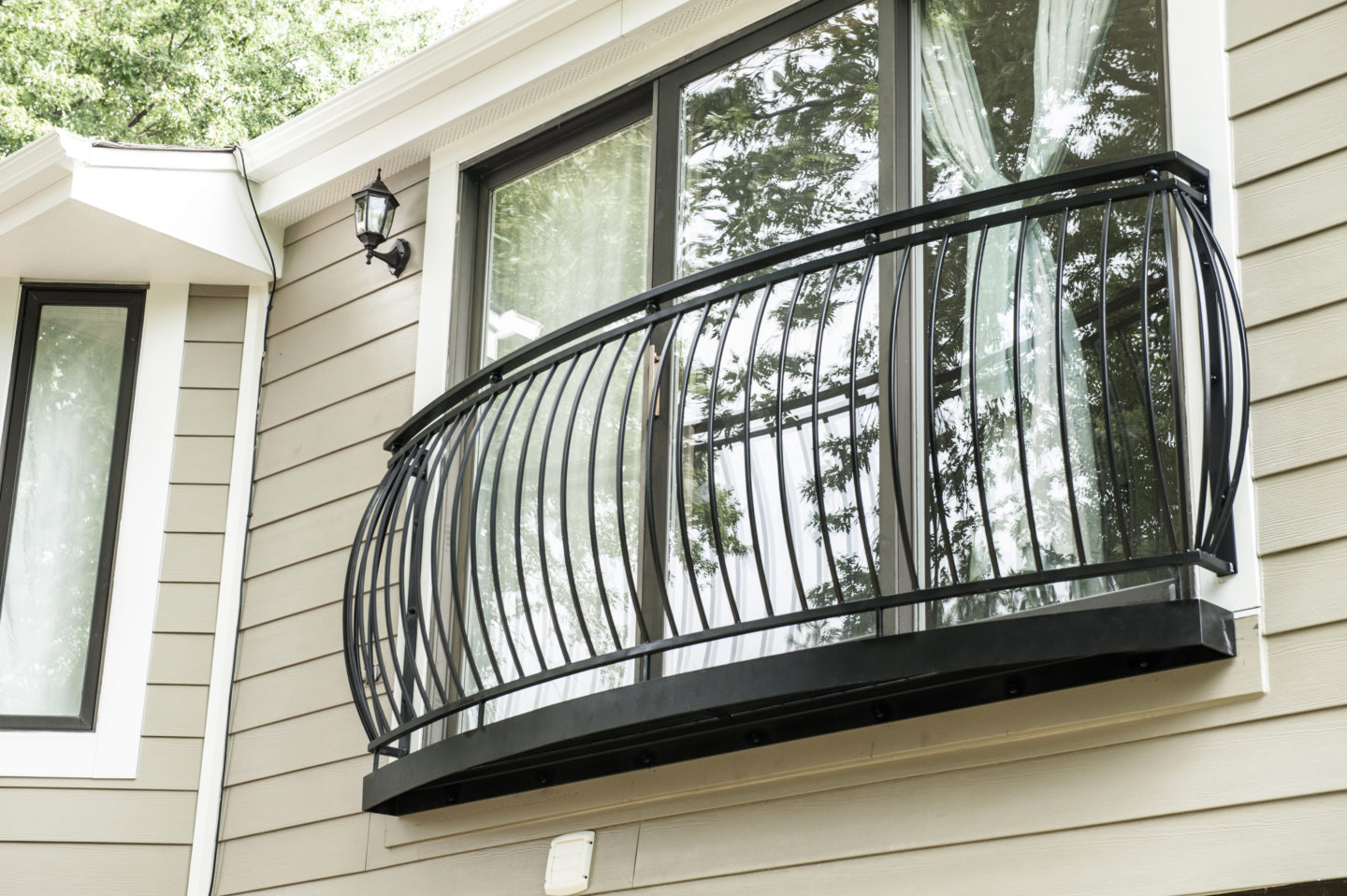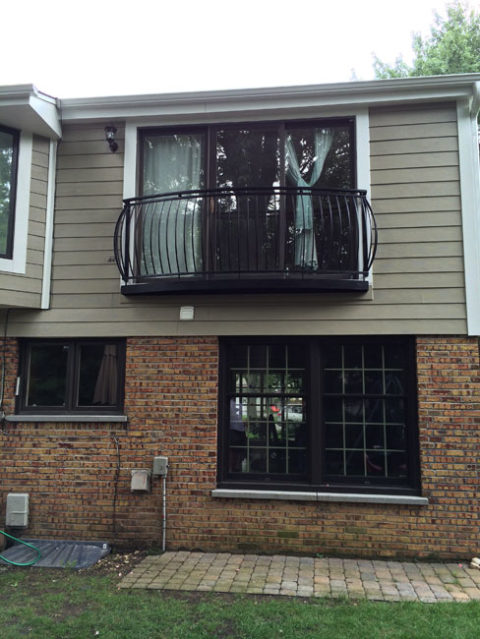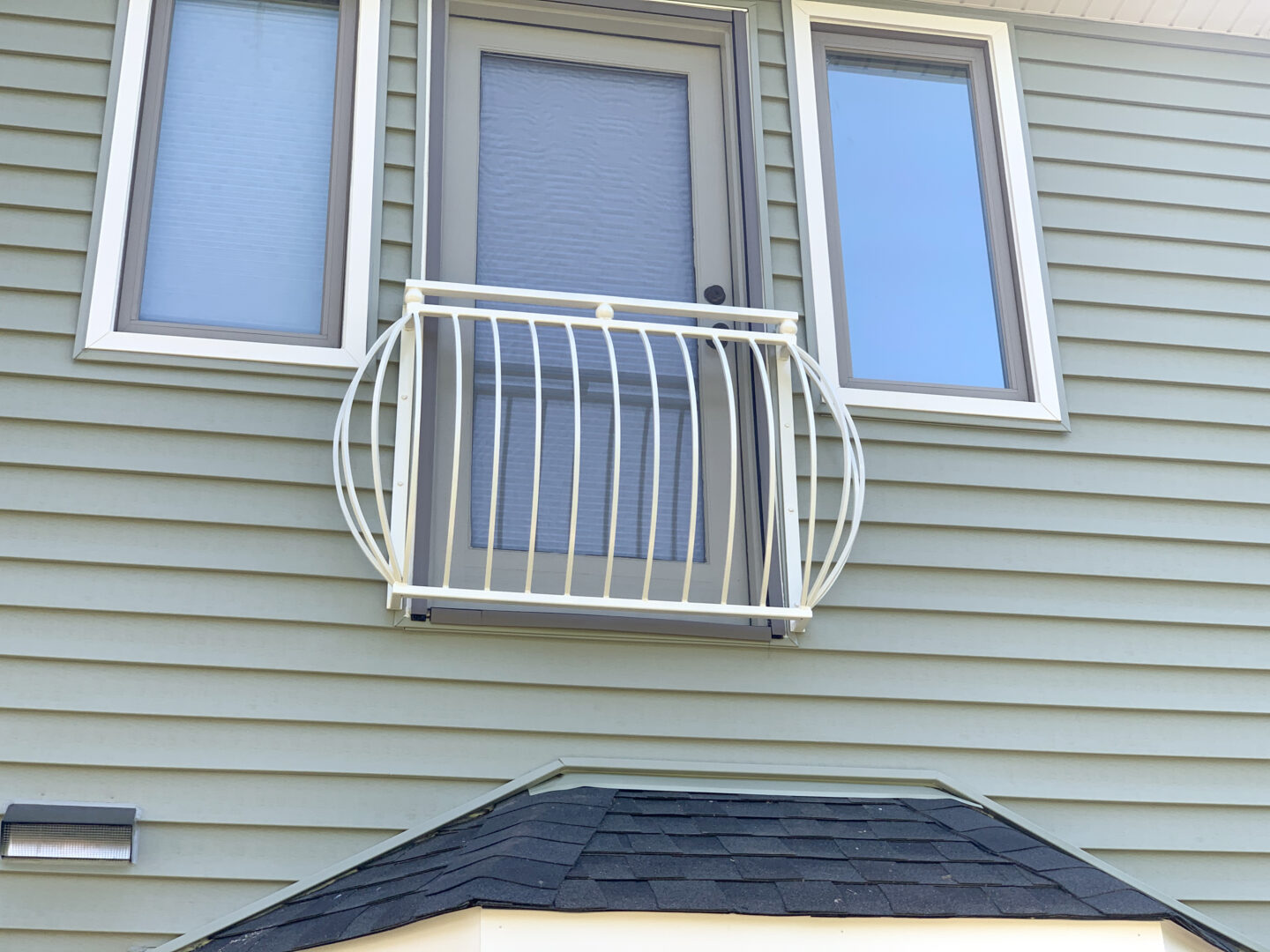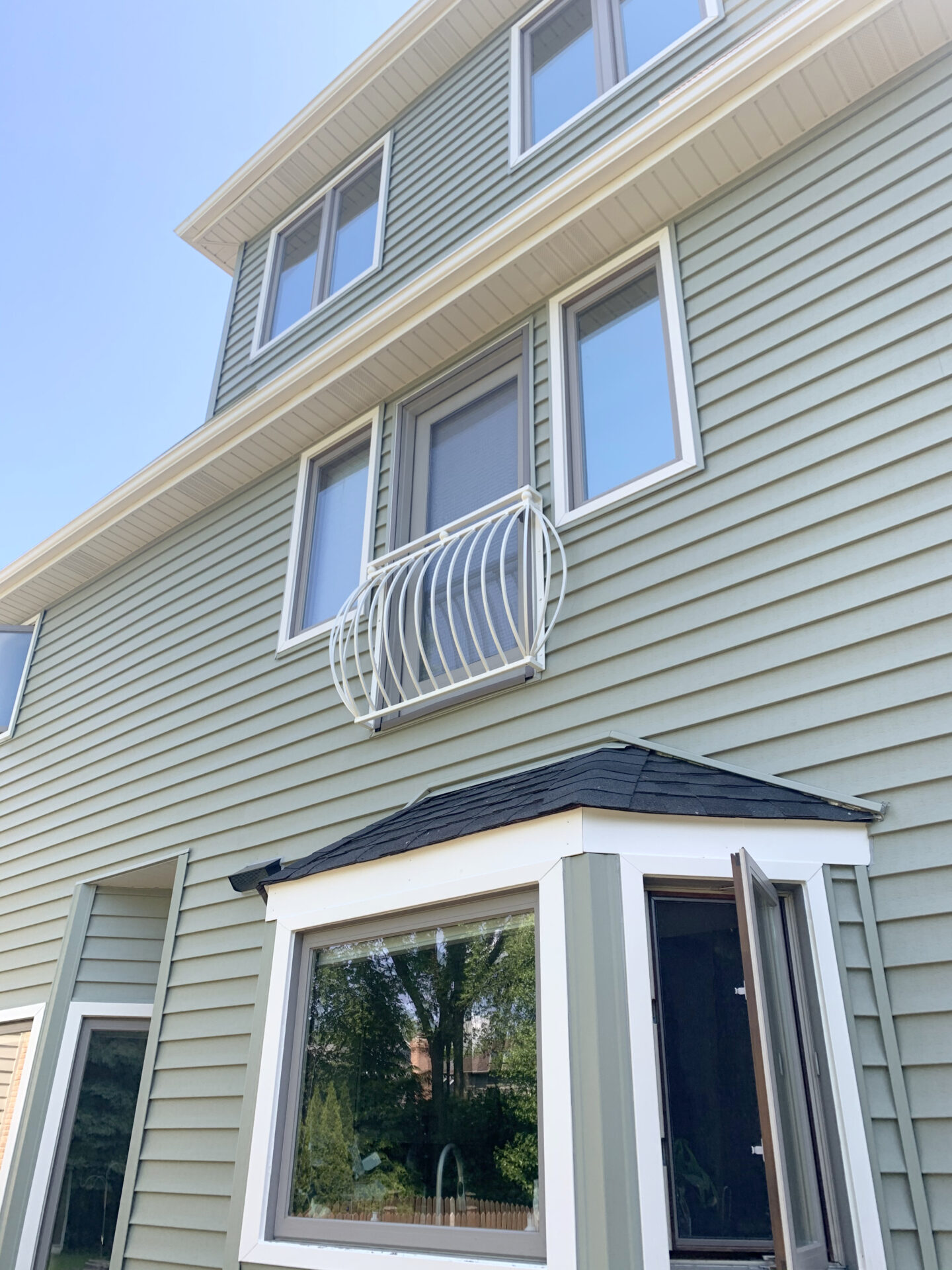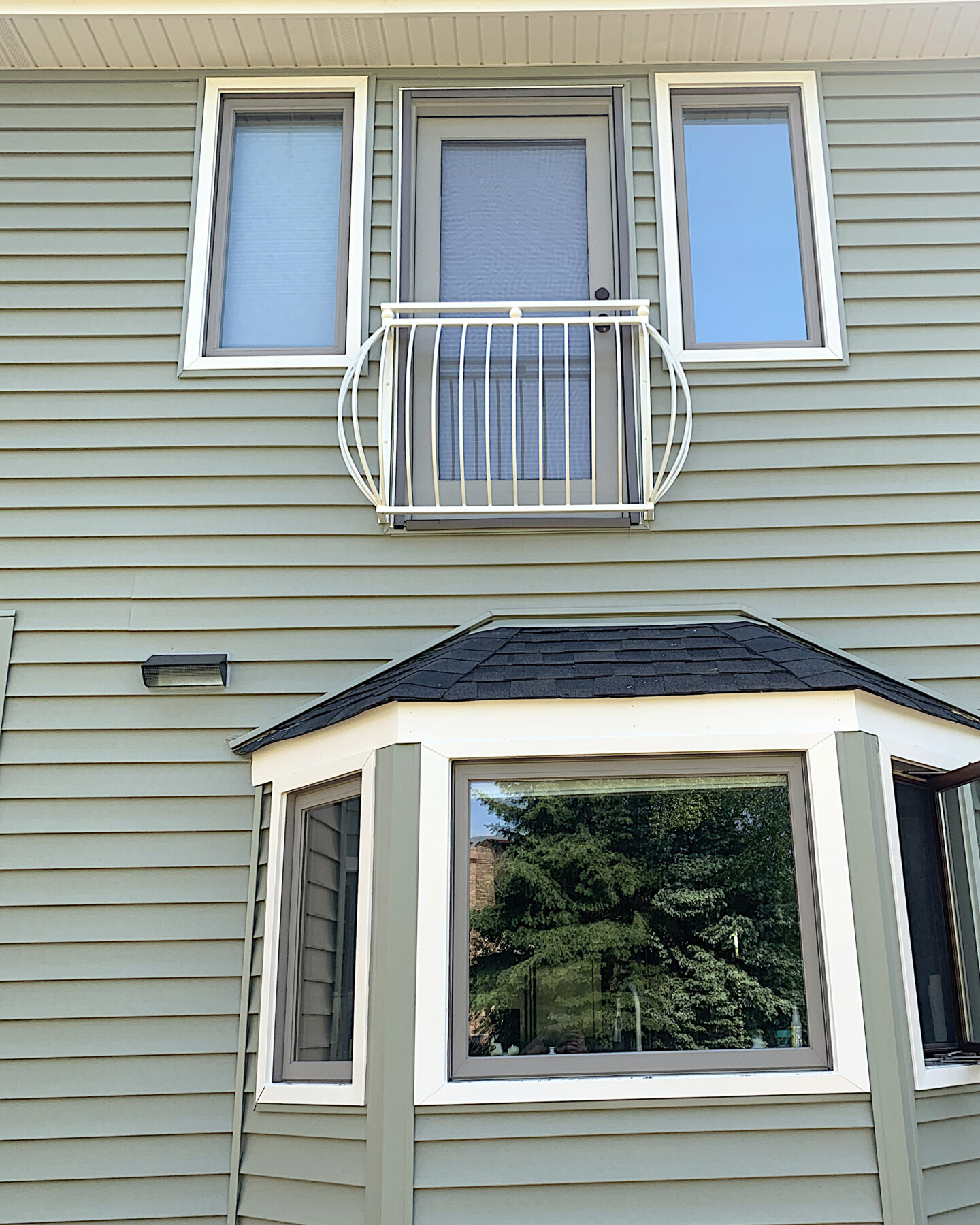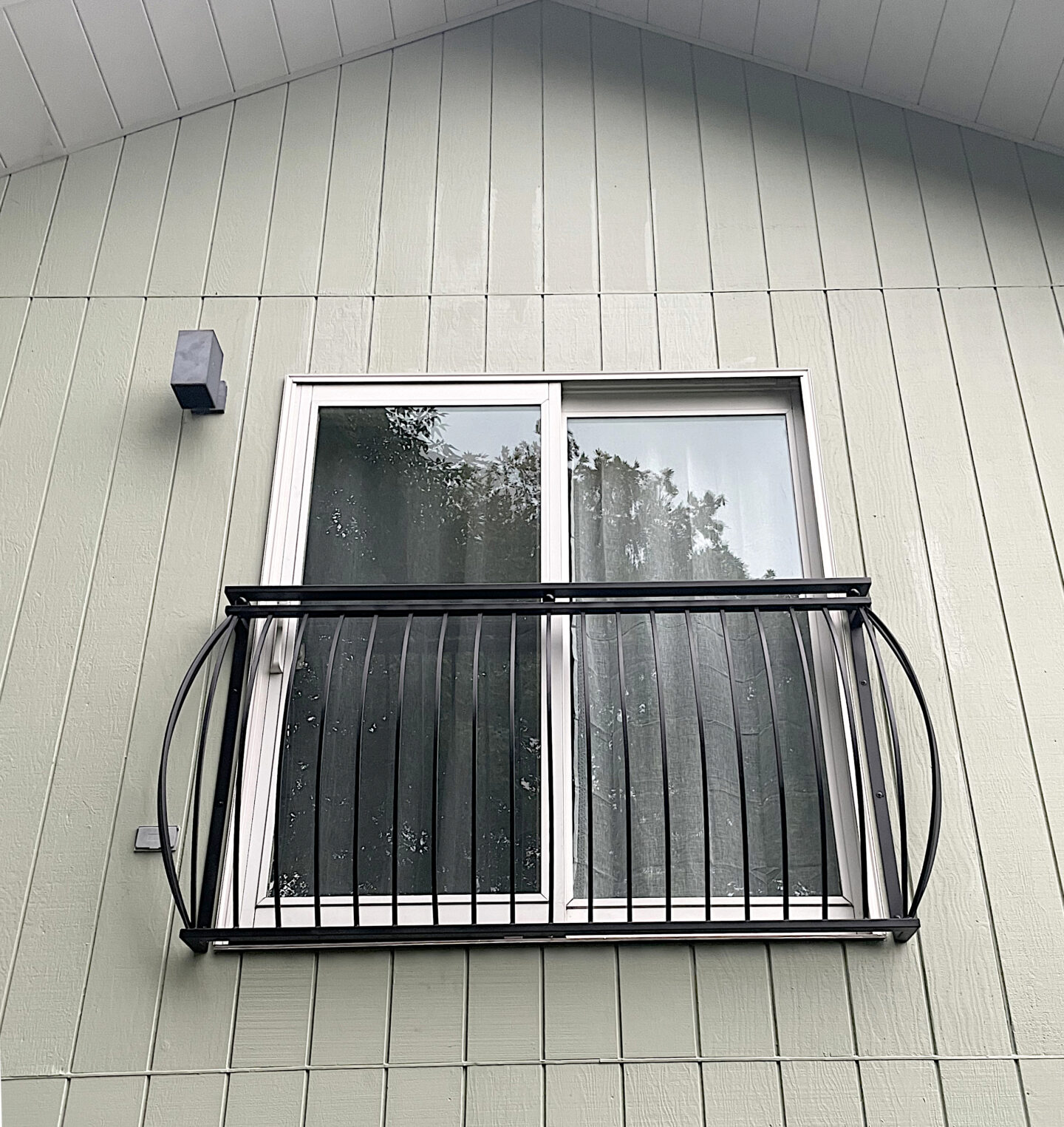 Transitional belly wrought iron balcony in Glenview
B11
We had a client in Glenview reach out to us for help with their home remodeling project. They had recently removed an old and structurally unsafe balcony as well as expanded a small window in their bedroom into a much larger sliding glass door and were looking to add on a replacement balcony to the space. We discussed a few structural issues they would have and that having a full-scale balcony would not be feasible for their particular application because the building didn't have the proper supports for the style they wanted. Instead we came up with a solution to fabricate a custom Juliet balcony with a small platform instead. This way they'd have the appearance of the balcony from the outside, but without the structural issues of actually installing a full balcony. We started out by asking the client to provide us with the measurements of the area where the custom balcony was going to go into, along with their address and a style or design they were interested in. We directed them to the balcony section on our website for inspiration.
Our website shows many examples of different custom balconies and custom railings we have fabricated in the past, but we are a custom shop so we offer every one of our clients the ability to make something completely new and unique to them. To create the perfect piece for them, we ask our clients for a drawing or some pictures of things you have liked in the past, and from that inspiration we design and fabricate a custom metal product just for you.
This client had picked out a design similar to what they found on our site, a wrought iron Transitional style Juliet balcony with belly elements, and we went over the finish applications that were available for them.  The client chose to go with our primer and high quality black satin finish. Once all the details were ironed out and the contract was signed, we scheduled a home visit to do an inspection and review the area where the balcony needed to be mounted. We provided instructions for their contractor to reinforce the sidewall when they were removing the existing balcony and siding, and working on the window conversion.
We went back to the shop and got to work fabricating the base and the matching rail piece. We then primed and painted the custom Juliet balcony and scheduled a date with the customer to install the product. While this custom Juliet balcony may look similar to other designs, it was made custom for this client's unique space. Our staff has over 3 generations of metal fabrication experience. Give us a call next time you're looking for a custom Juliet balcony or a beautiful custom cable railing!