Signature Metal Works, Inc. was started in 2004 as the culmination of learning and innovation of three generations of metal workers, passing down their love of the craft father to son. Peter opened up shop with his wife and two sons, and since then they have expanded the operation three times to accommodate the quickly growing business, as well as the increasingly more elaborate requests brought in by our customers. As the company has grown, the family has also brought on a team of skilled artisans to assist with the ever expanding workload and to ensure that the utmost care and attention is given to each and every custom order that comes our way. With our 20 years of experience, paired with a family history spanning over 100 years in metal work, we have the expertise and the capacity to execute a wide variety of custom projects, including interior & exterior railings, gates, staircases, commercial installations, and even furniture.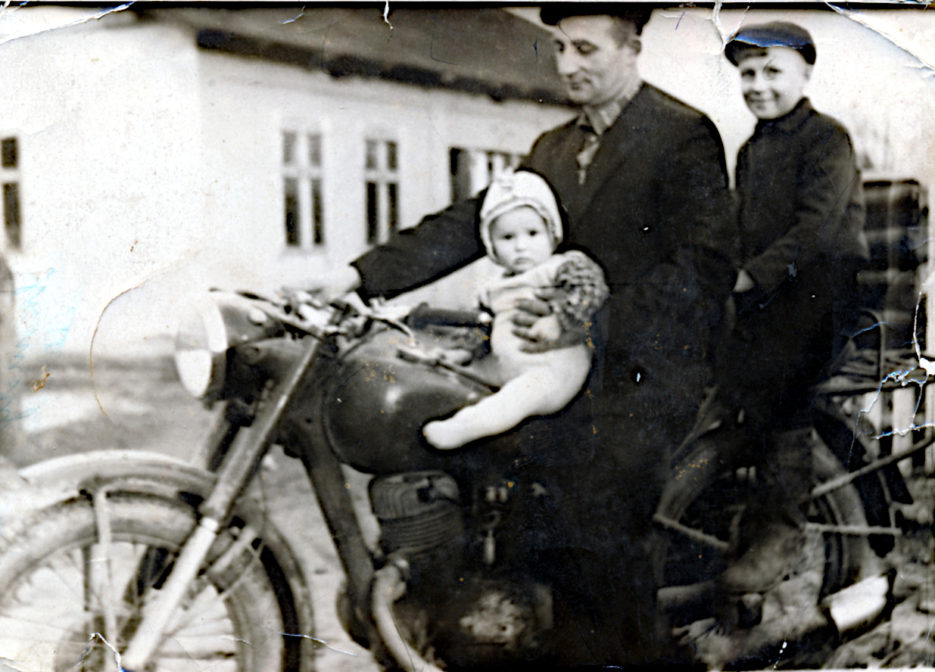 Peter, his brother Vasil and his father Ilya on a motorcycle in Ukraine
Ours is one of the few shops in the Midwest, if not the only one, that is able to help you design, fabricate, deliver and install a custom metal project in-house, making the process as easy for you as possible. We love creating unique designs for our clients and whether the spirit of the project is modern or traditional in design, we embrace both classical and cutting edge techniques based on the individual appropriateness. Our wide range of available finishes, from weather resistant paint to indestructible powder coating, ensures that the sky is the limit as to what we can accomplish. Each and every project we take on is made entirely custom from scratch and is unique to each customer. We don't believe in cookie cutter solutions, and even though sometimes the inspiration might be similar, each location and customer poses a unique opportunity to create something perfect for their individual space. Being a one stop shop allows us to have complete control over the quality of our product, conception to completion.
The Journey
The passion for the craft of metal work began with Peter's grandfather Ivan in the historic city of Ivanofrankovsk, Ukraine. A true jack of all trades, Ivan was the town's go-to handyman, capable of everything from creating lighters to large metal gates, and everything in between. When his son Ilya showed interest in following in his footsteps, Ivan taught him everything he knew and then sent him to a master metal smith to hone his skills even further.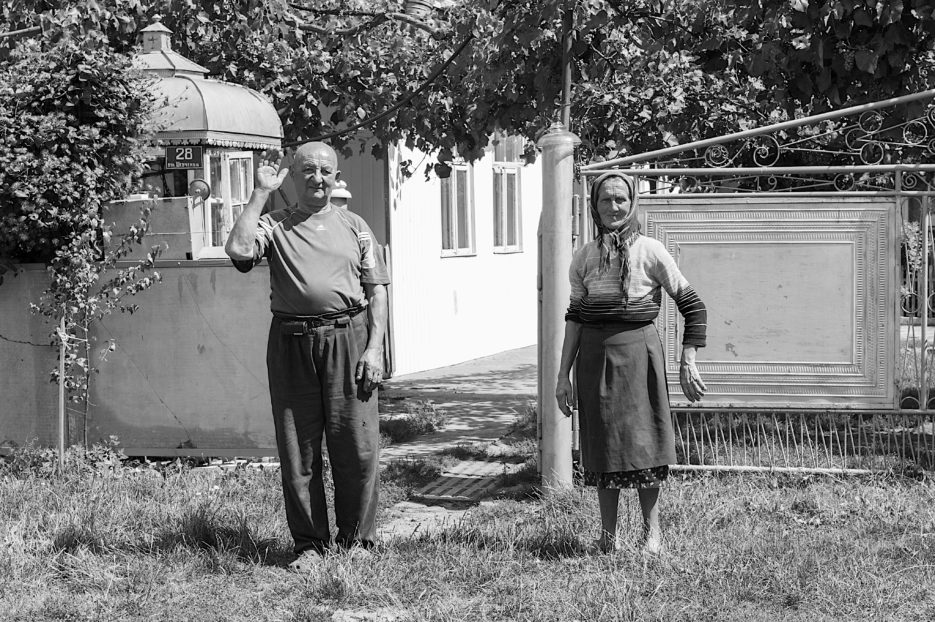 Peter's mom and dad in front of a metal gate his dad built for their home in Ukraine
Ilya returned when his father passed away in 1946, and took up his father's work right where he left it. He became the one everyone in town came to whenever anything needed fixing or if they had an idea for a home improvement project. Creating wrought iron fences for the town church, repairing metal staircases, as well as fixing up numerous cars, he was a prominent fixture essential to the town workings. He was ecstatic when his two sons, Peter and Misha, showed interest in the work, much like he once did himself.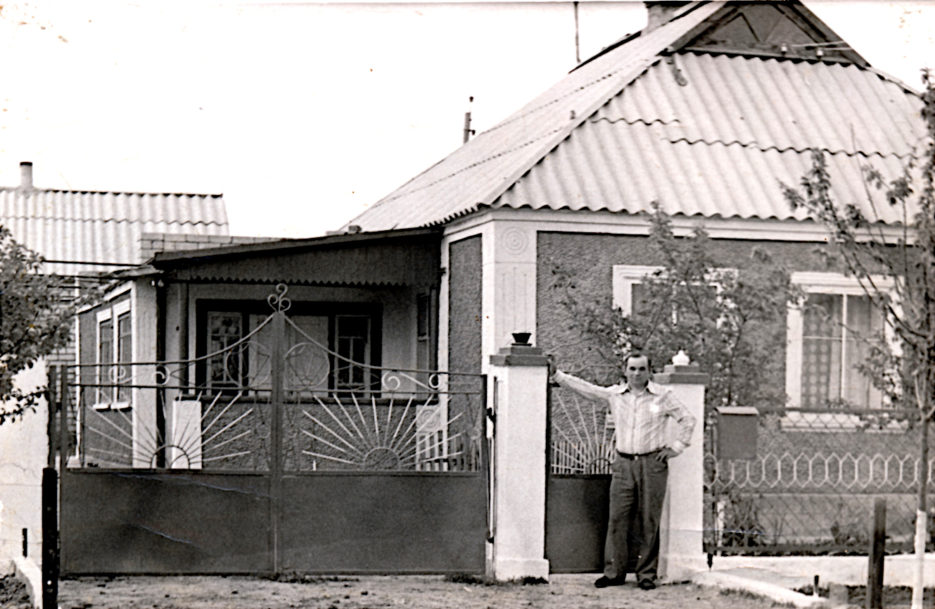 Peter's brother Vasil stayed in Ukraine and started his own metal work business. Here he is in front of his house, showing off a gate and fence he created.
Though both sons learned everything about working with metal from their father, a different passion tugged at Peter. Straight out of school, both sons went on to do three years at a technical college learning the finer craft of welding, but with that out of the way, Peter's love of art and photography led him to enroll in art school. Here he was able to fully immerse himself in the history of architecture, as well as develop a keen eye for aesthetic and sense of design. Upon graduation Peter enlisted in the Army, and there he once again found himself with a welder's torch in hand.
During his time in the Army, Peter worked on a wide range of projects: everything from the manufacturing of small metal parts and fencing to the creating and installation of an electric sliding gate. After his two years of service were up, Peter turned his eye towards the future and immigrated to America, where new and exciting opportunities awaited. He left for the land of opportunity and hasn't looked back.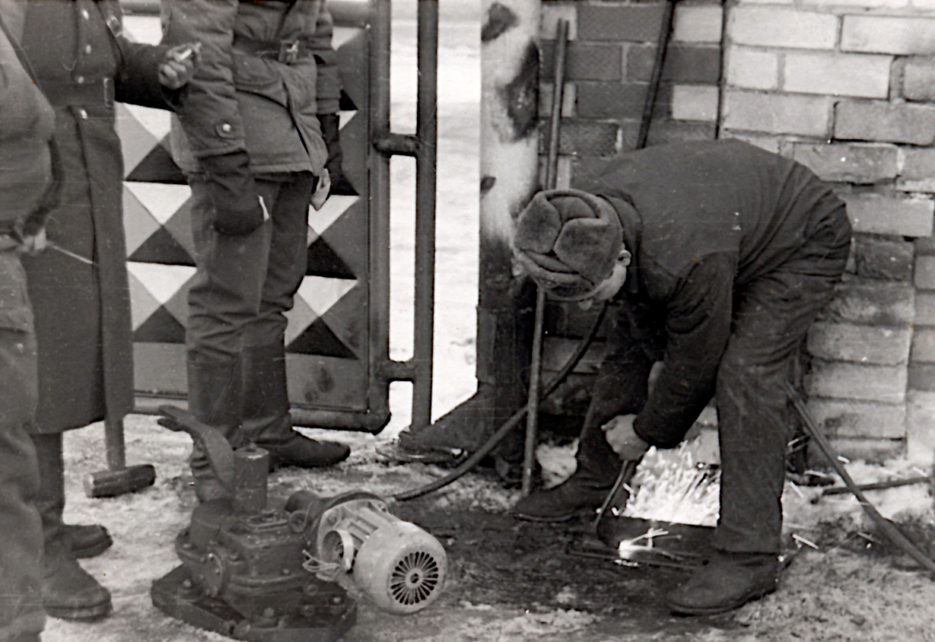 Upon arrival in Connecticut in 1999, he was able to leverage his extensive history of working with his hands and spent the first 10 months as a mechanic. He quickly realized that Chicago was home to bigger opportunities for him and he relocated after finding a job in construction, where he stayed for 2 years, learning as much as he could during that time. Missing his first love of welding, he found a position at a shop where he stayed until 2004, and in his 3 years there he worked on over 150 different projects, including some exciting installations for the infamous John Hancock Tower on the Magnificent Mile in downtown Chicago. This was also where he learned to incorporate his love of art into his metal work and created numerous metal art installations, both for clients and for his own development in this medium. During all this he was able to train his two sons in the art of metal work, much like his father had done with him and his brother.
Signature Metal Works Today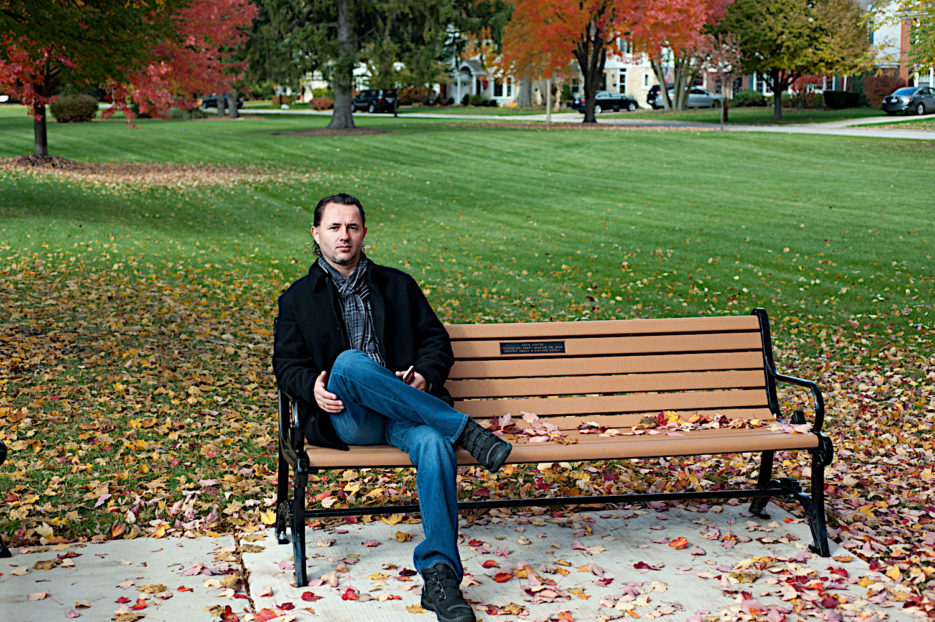 With all of these experiences under his belt, in 2004 Peter and his wife decided to branch out on their own and start their own business, which is how Signature Metal Works came to be. With his wife Lyuba taking care of office work, his son Alex as the shop manager who also helps with the complementary wood elements, and Ilya – named after his grandfather – helping out with the metal work, they were ready to set out. There have been many exciting projects for the company over the years and the need for growth drove the family to add on a few more artisans as well as to move the shop to bigger and bigger locations. They moved three times before finally settling at their current spacious location in Arlington Heights, just outside of Chicago proper. The expansions have granted the team enough space to create large commercial products in house and therefore widen the kinds of projects that they can take on. The 10,000 square feet shop that we work out of today ensures that there are no limits to the projects we can create. The sky is truly the limit!
Since opening up the shop doors, SMW has had the chance to create and install hundreds of incredible installations for some of Chicago's most notable locales.  We have created a beautiful handrail at the iconic House of Blues, added a gorgeous VIP section railing at the historic Aragon theater, designed several key elements – including the main entrance – for the popular Giordano's at Navy Pier, as well as spearheaded an extensive redesign and installation of a remodeled Colectivo café in Wicker Park. We have created a number of boarding planks with railings for the beautiful Windy of Chicago sailboat, and over 60,000 people traverse those walkways each season! There have been many happy clients who have been thrilled to hire SMW again and again as opportunities opened up, and there have been many happy homeowners who now have lasting functional metal pieces adorning their homes. We can also now create CAD drawings as part of the design process, allowing us to create highly detailed renderings of our designs to scale, which is something that wasn't available a few years ago. Take a look through the gallery on our site for just a few examples of the many projects we have been a part of over the years!
With a fully operational team, Peter can now focus on being the main designer for all clients that come to Signature Metal Works with some idea in mind, though he'll still step in to lend a hand whenever a project calls for his keen eye and expertise. In his spare time Peter loves to fish, grill outside and explore nature every chance he gets. He also continues to take breathtaking photographs and develop innovative new ways to streamline and improve the metal fabrication process. Each and every project is unique and Peter and his team will adapt any inspiration or idea into a finished product that fits perfectly into the customer's space. If you have a vision for a unique railing or staircase, give SMW a call today and we'll make your dreams a reality!