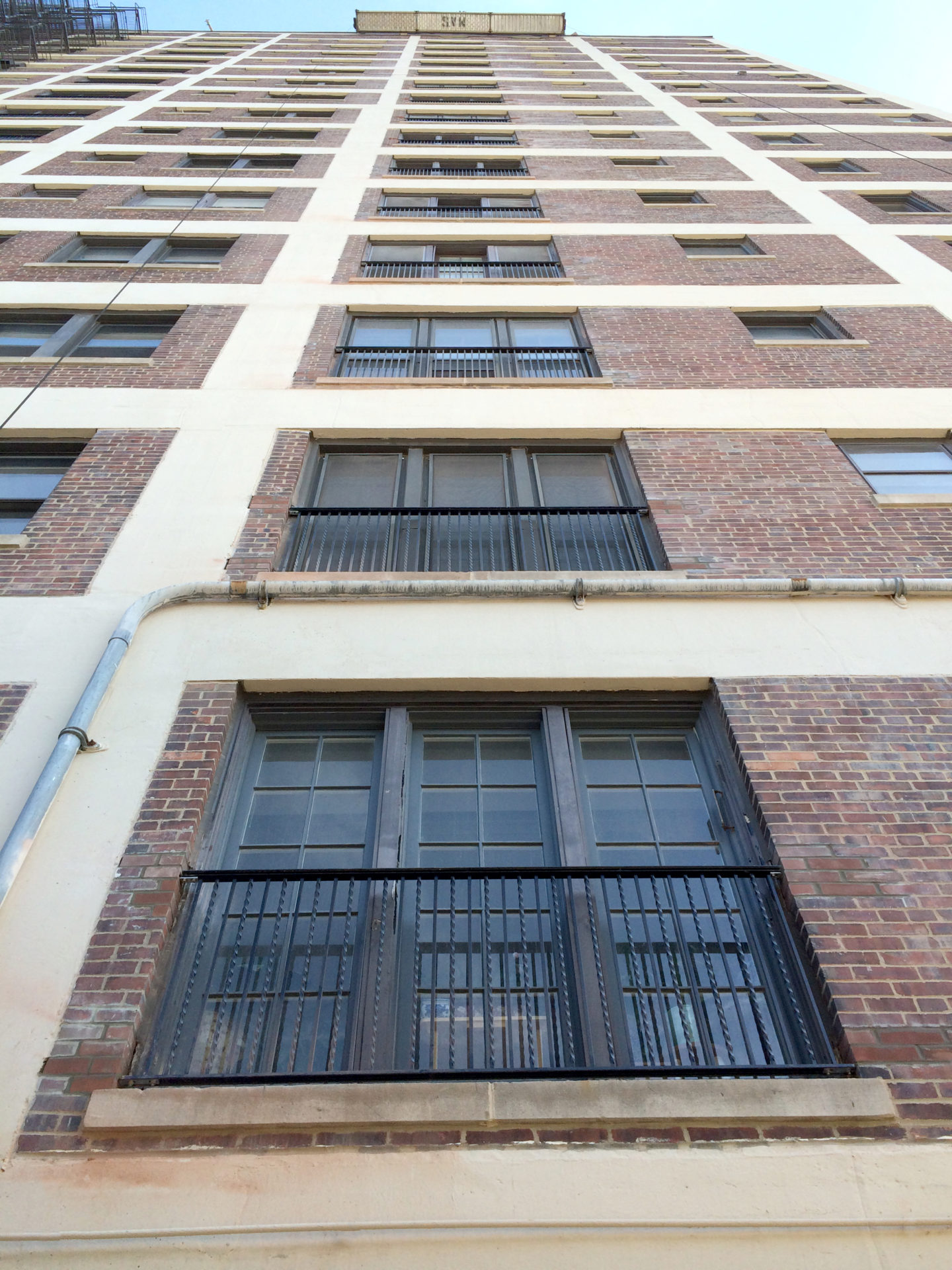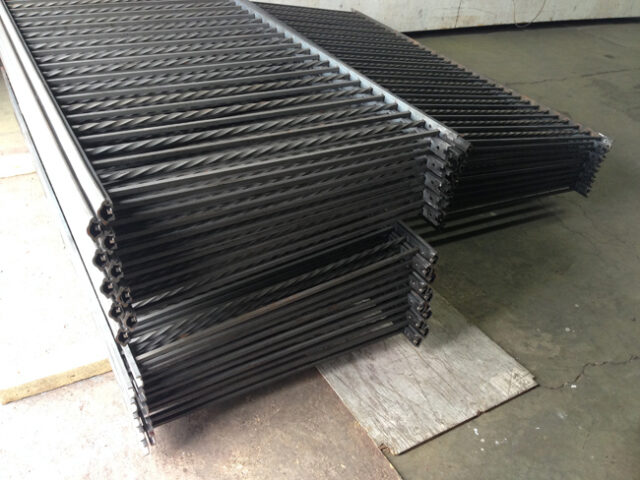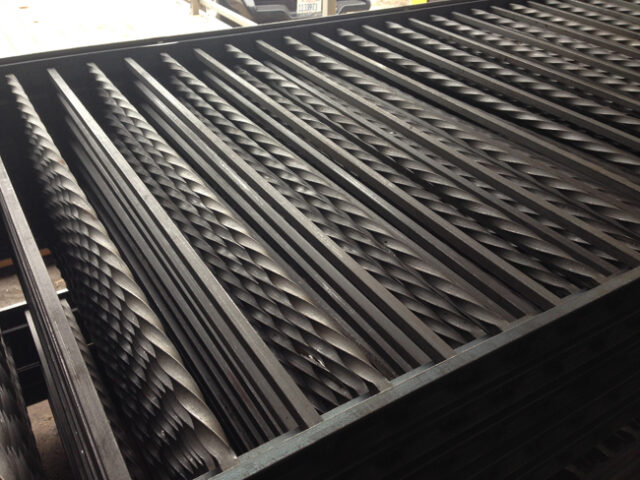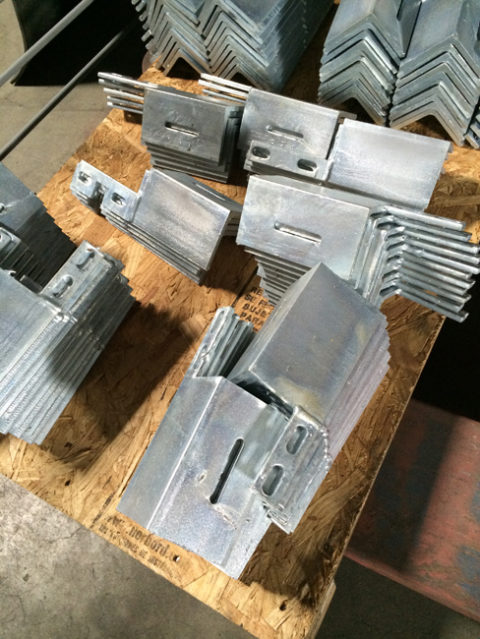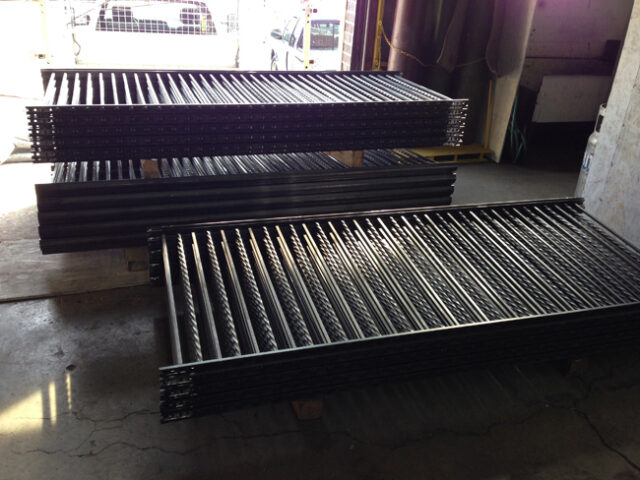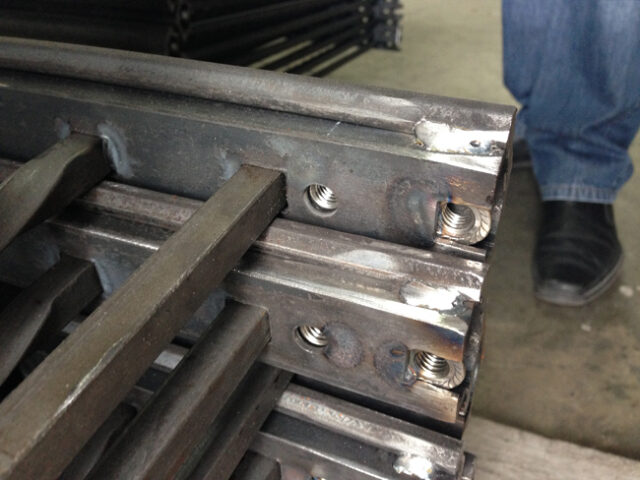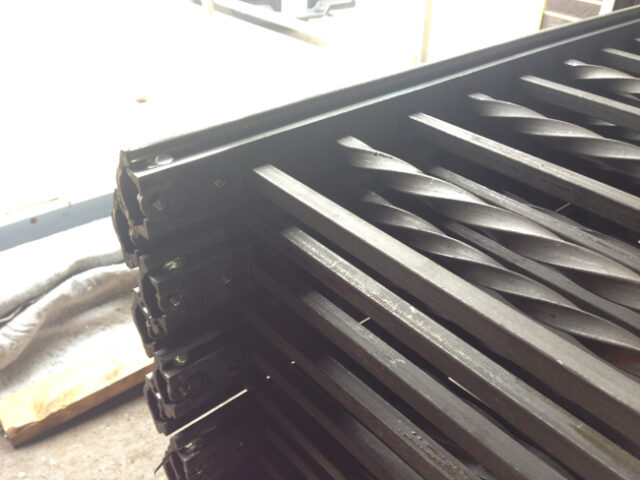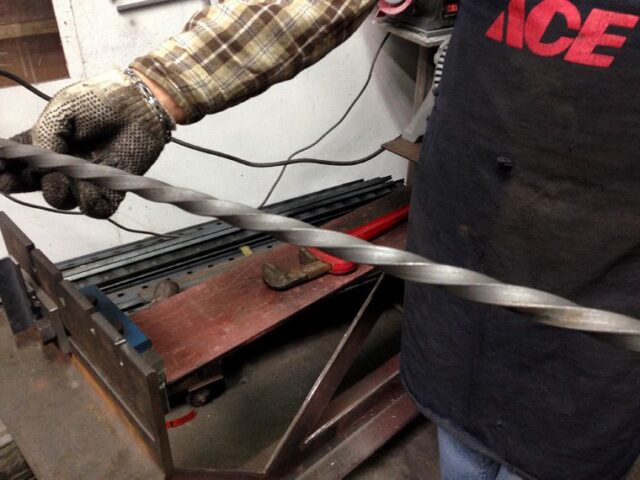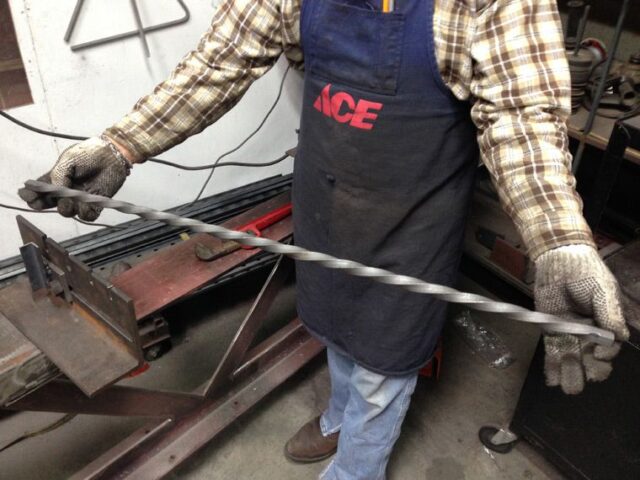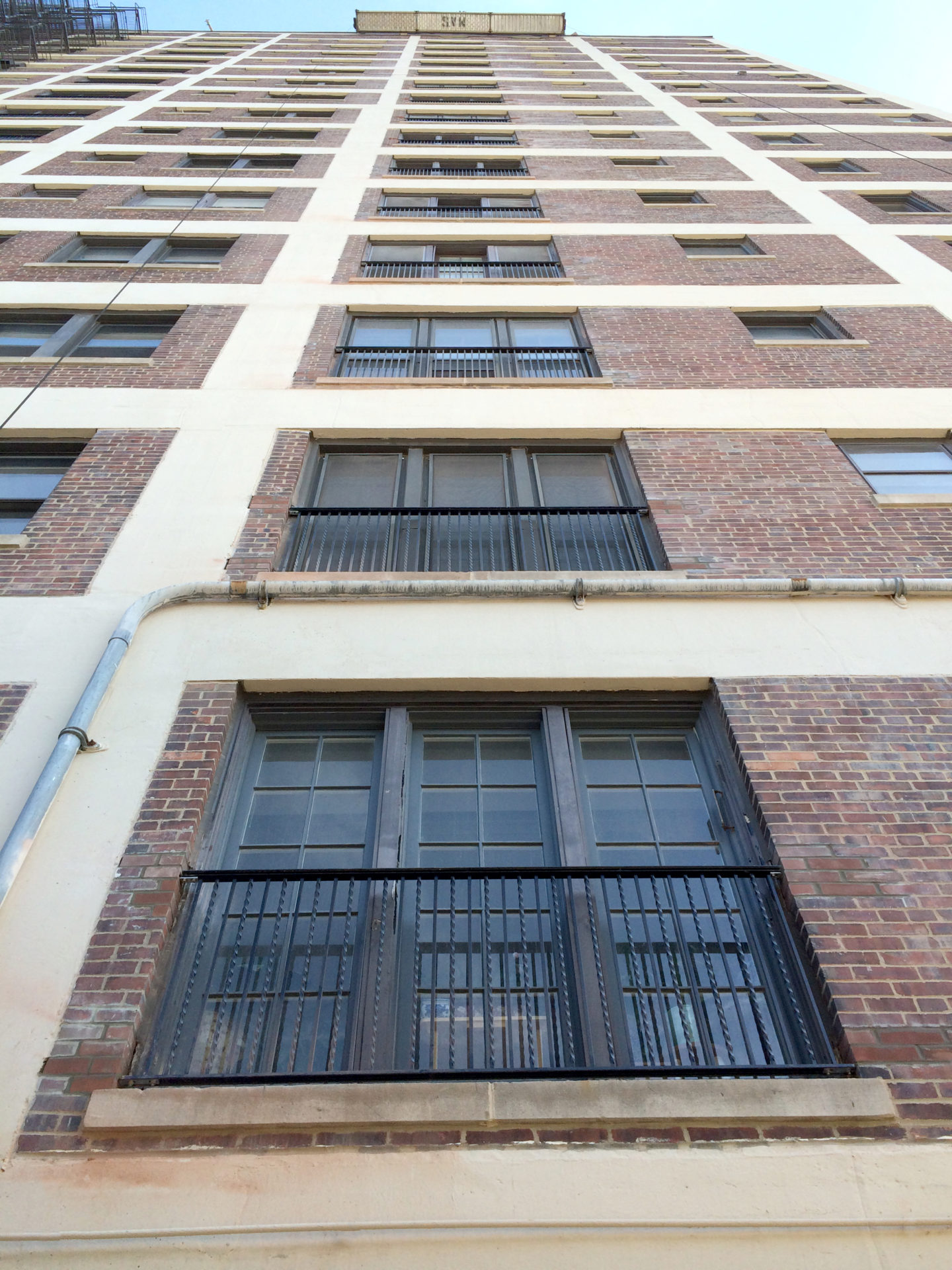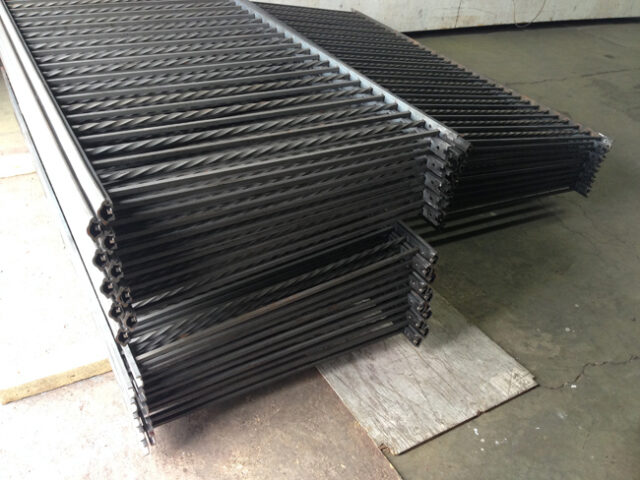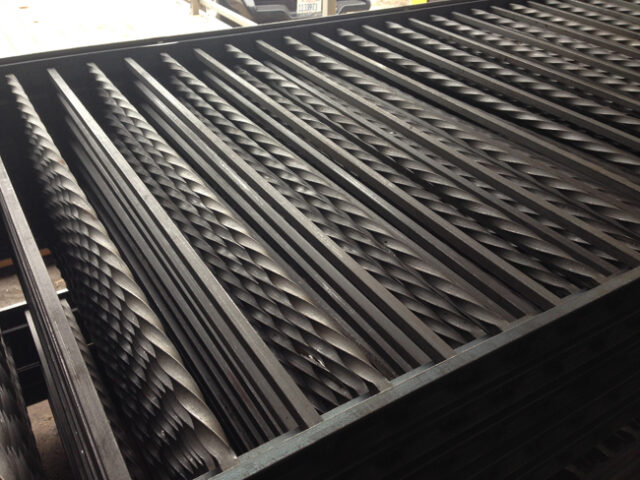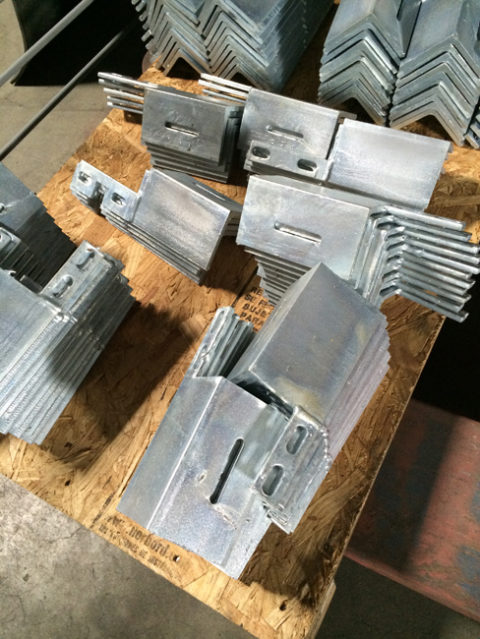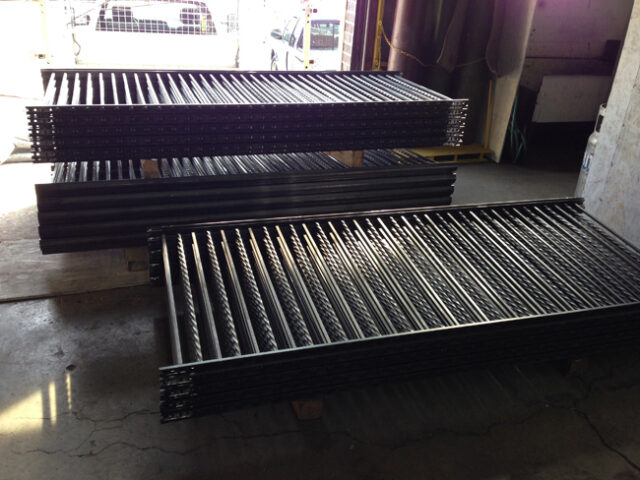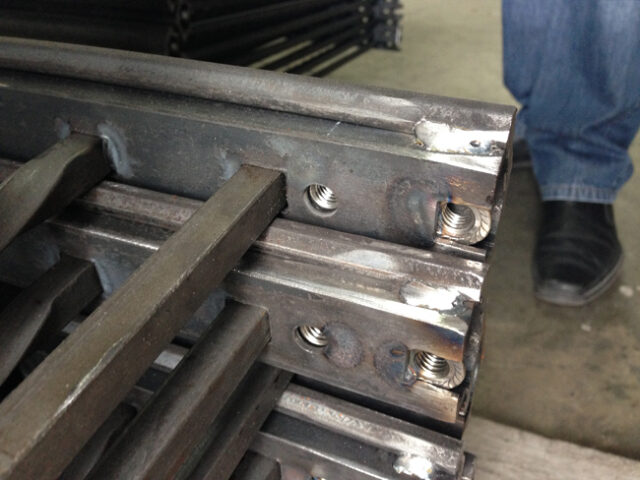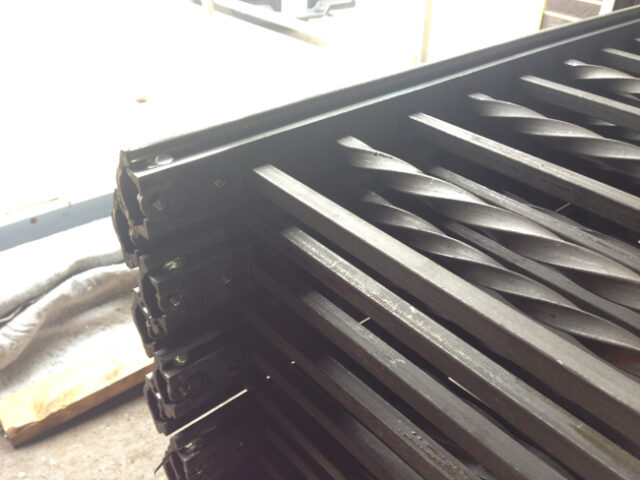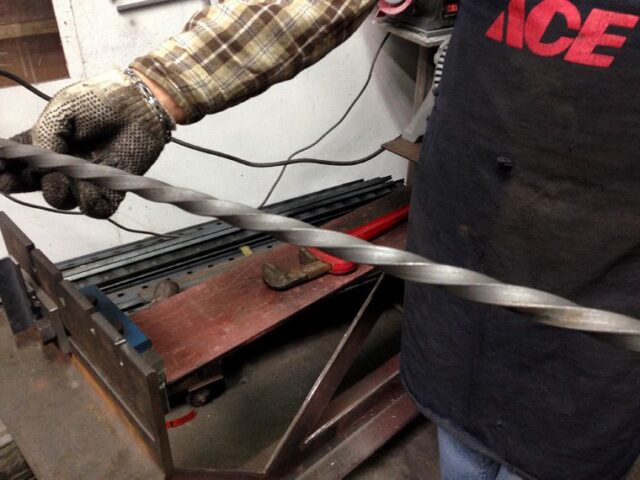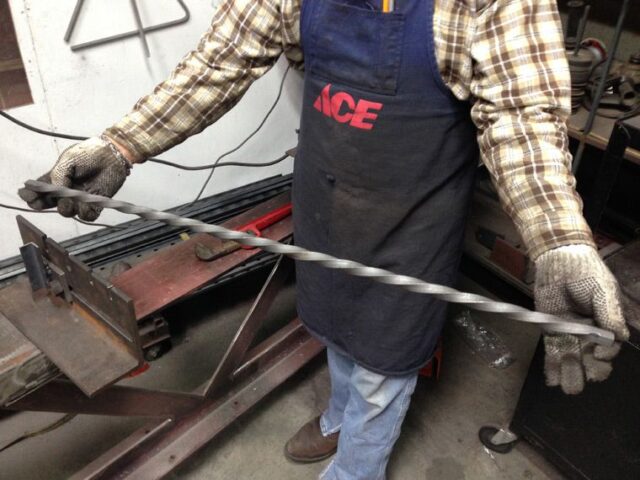 Traditional twisted bar wrought iron balcony in Hyde Park
B7
A custom wrought iron Traditional style Juliet balcony painted epoxy black with twisted bar elements for a commercial property in Hyde Park, Chicago. This was for a large condo building.
We had a client reach out to us during the winter to get a quote on fabricating custom Juliet balconies for their large condo complex. They had an issue with the existing ones being in very bad shape and in some cases had pieces falling of them onto the ground from a very high height. The goal was for them to replace existing ones with something that matched the style yet also was up to code and secure. There were a variety of sizes and we had to consider and a custom bracket we had to manufacture specifically for these custom balconies to go into the bricks. Once we received all the drawings we went out to the job site to double check some additional variables. After that we had the client come to us to our shop to examine the test the railings to ensure everything was perfect and the installers put it in to see how it would look and function for this application.
We can make a tightly twisted solid ½" square bar in any length you may need. Whether you need a loosely twisted solid square bar or a tightly twisted square bar give us a call and we can have any quantity ready and shipped out to your door. Whether it's commercial or residential – let us help you! We are your leading Chicagoland custom railing fabricators with over 3 decades of experience in the field. We are constantly adapting and reinventing new designs for the commercial and residential sectors. Feel free to check out our wrought iron railings section or the wrought iron stairs. Next time your looking for a leading Chicago metal fabricator with over three decades of experience in the fabrication and welding industry – give us a call!
After the mockup install the client had asked us to adjust the height and we double-checked the bracket system and everything was ready for the run! We typically in a large run will manufacture one test and all the pieces separately and then put them together like a big puzzle. The main pieces we started out with were our custom spindles or some may call custom twisted balusters, which we actually created a machine for in order to make any size we may need for future clients. If you ever need custom twisted pickets – give us a call! We ship all over the country and can have them painted or powder coated. Once those were ready we moved on to the top and bottom channels of the commercial Juliet balconies in prepping them with our hole punch. The next step was to create the bracket system, which was welded on to the channels.
At the end the client picked them up to be send out to be painted with a high quality gloss and followed up with installation. One of the best elements we did for the balconies is that on the brackets we provided the installers with a lot of give left and right to be able to adjust on the spot to exactly what they need. This way the balconies were never too small to fit into the opening and every balcony was very easily adjustable during the installation process. The whole project went very smooth and the client loved the final look of their new custom Juliet balconies.
Next time your in the market for a custom product such as a custom balcony or a custom railing by the leading metal fabrication company in Chicago – Give us a call!