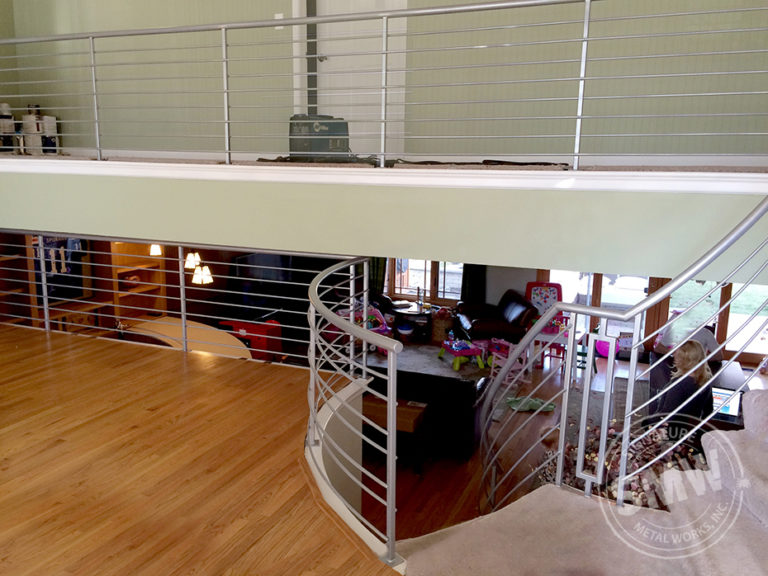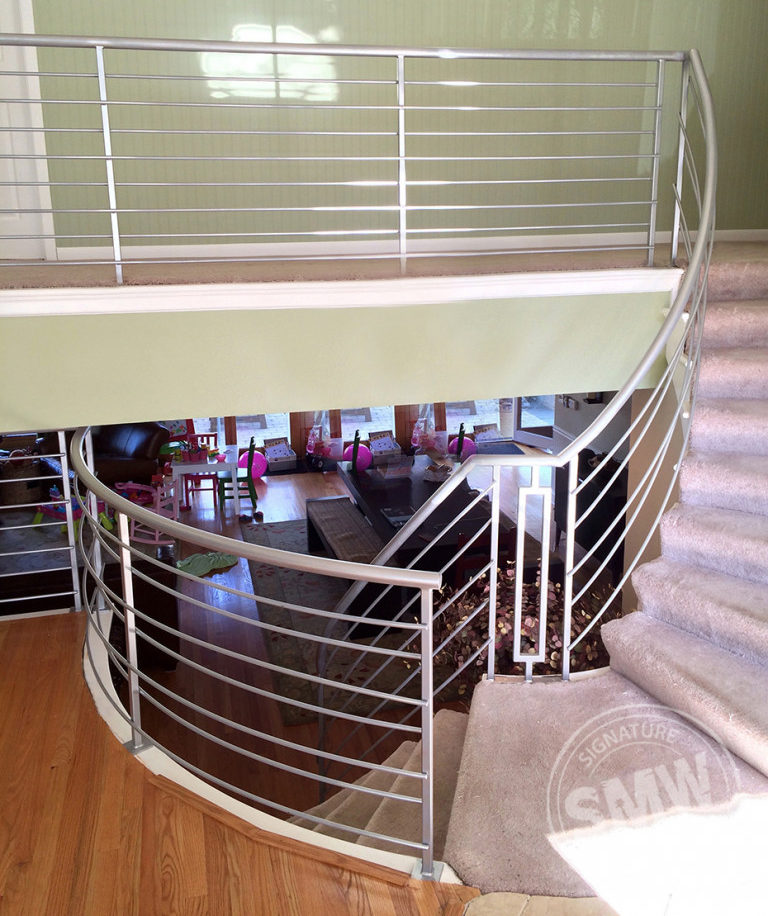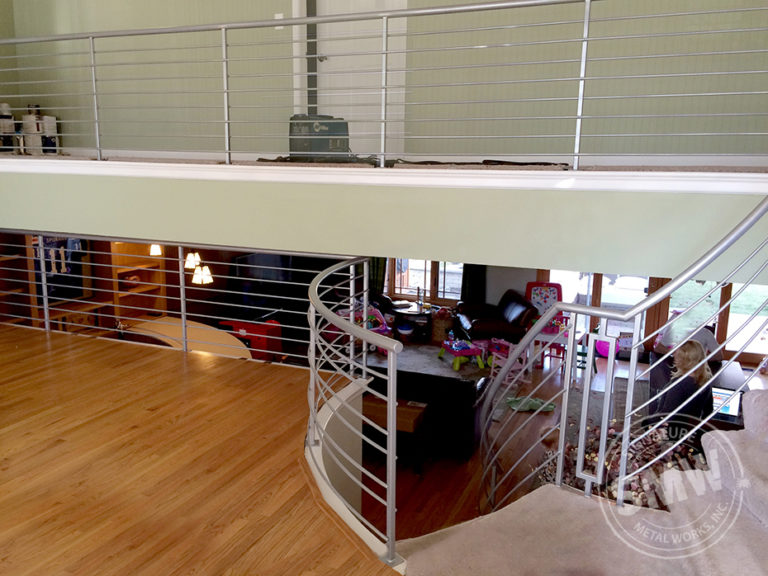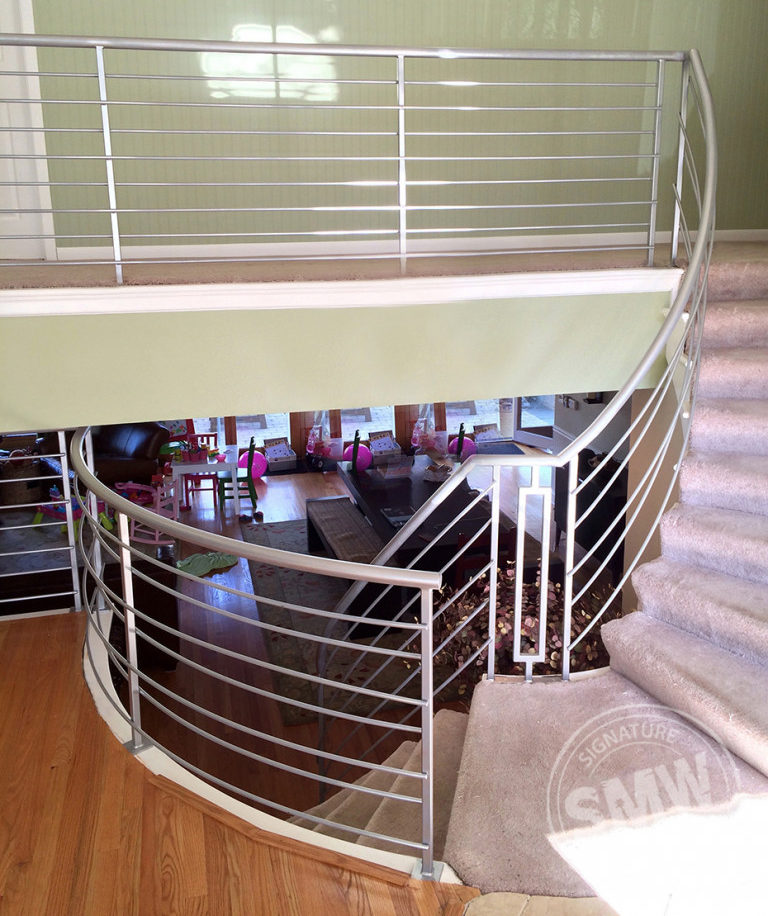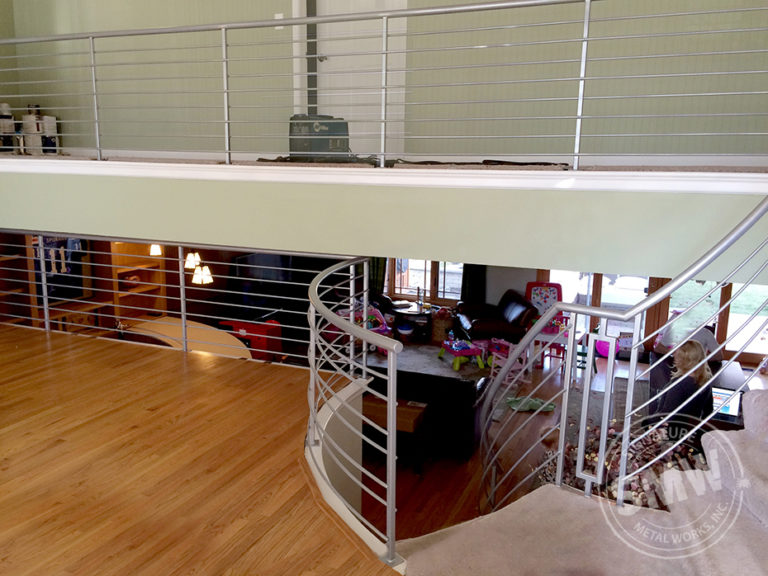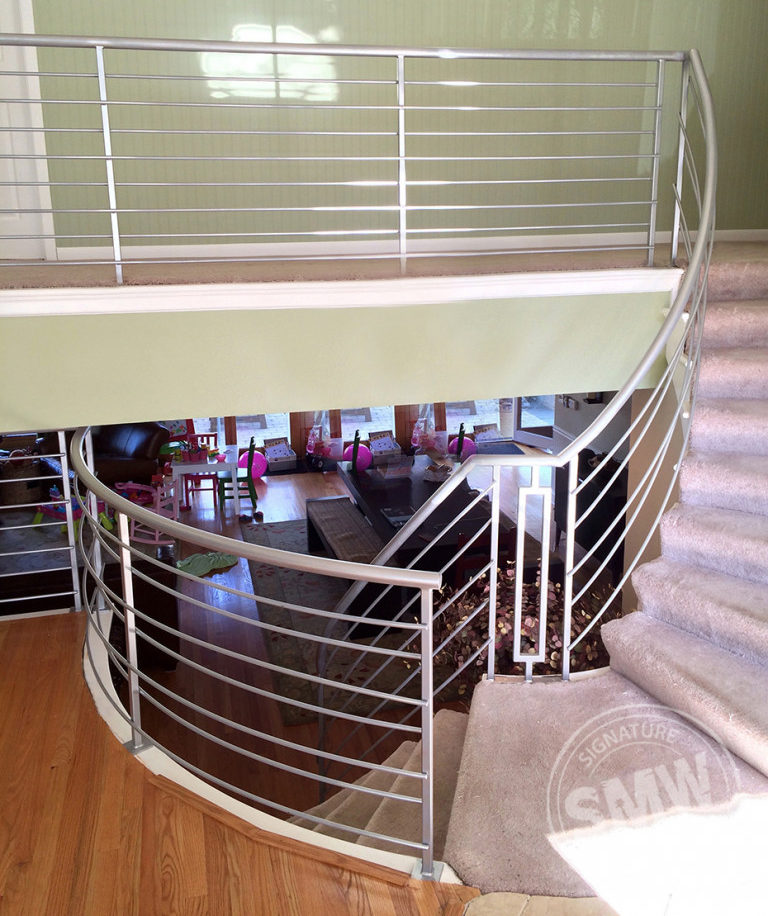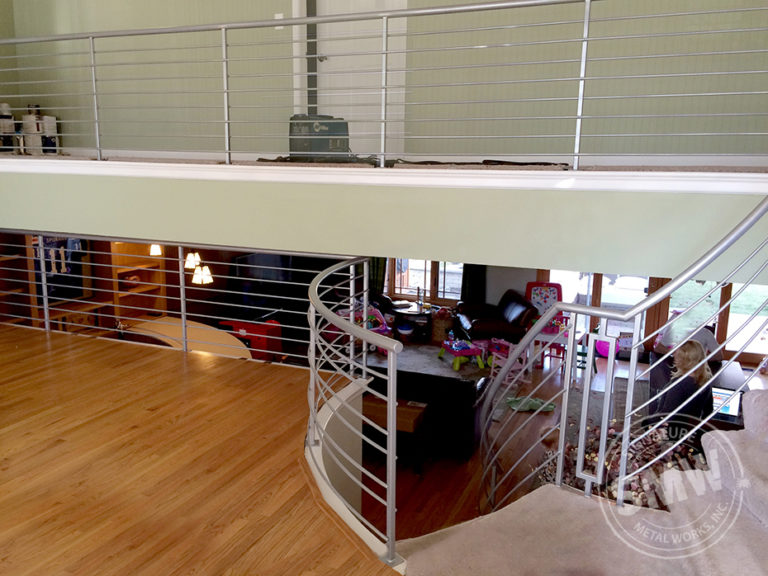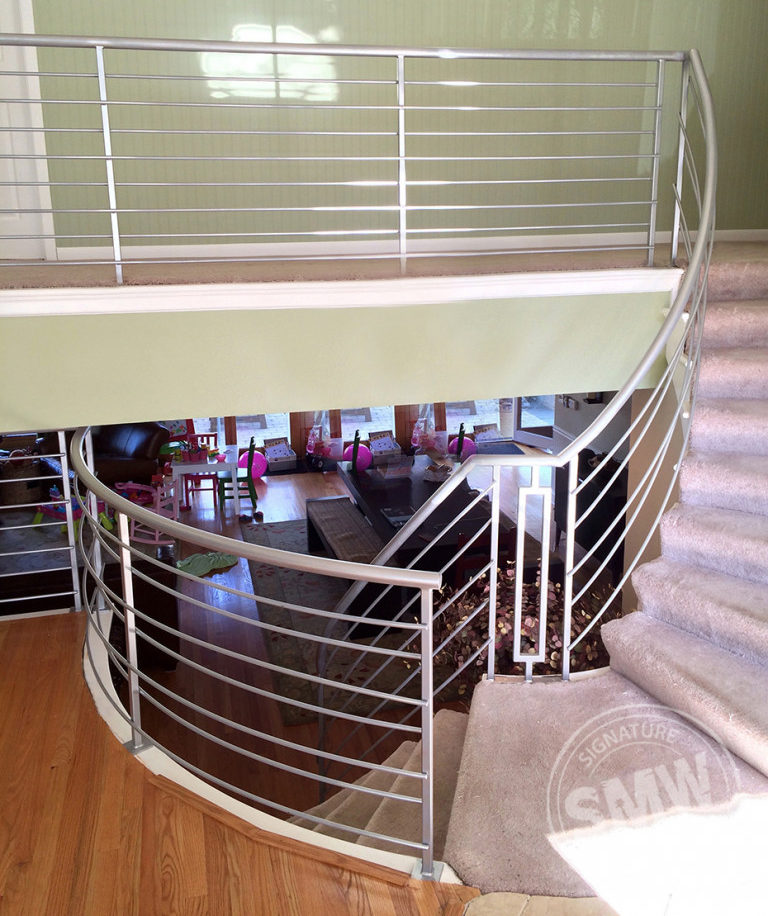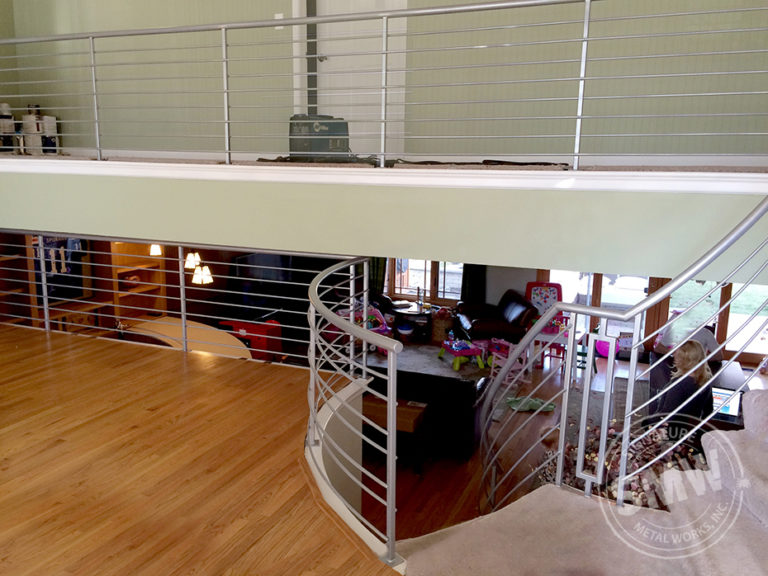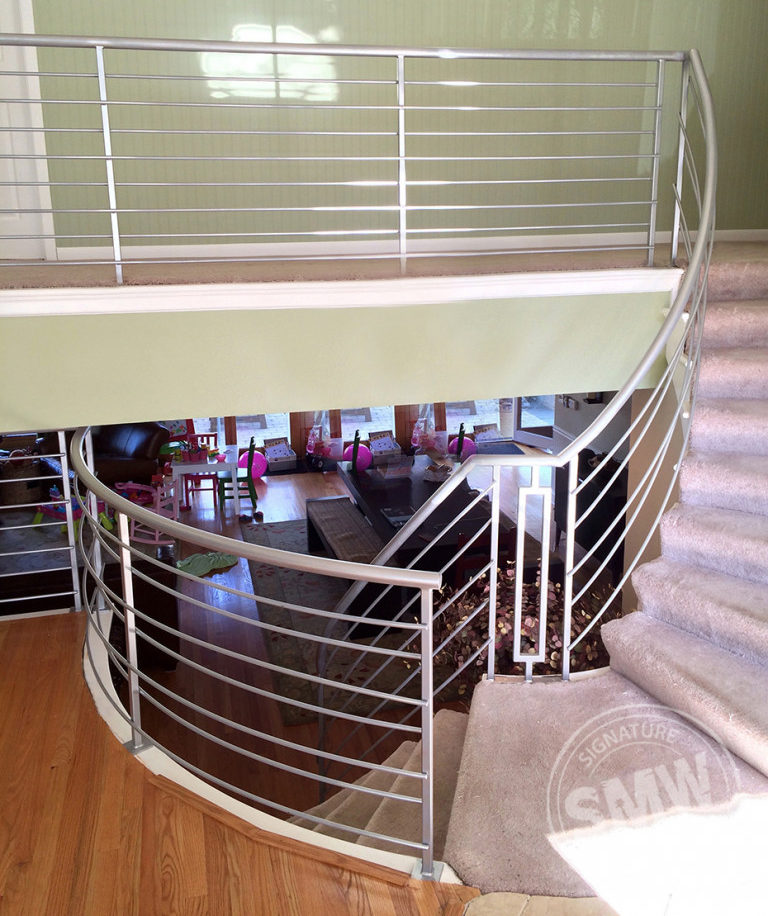 A River Forest railing to last the next 5 decades
R32
We recently had a family reach out to us from River Forest to design a beautiful modern railing for their home. Their existing railing was fabricated over 5 decades prior and it was time for a fresh start. There was a lot of curvature to the design of their existing stairs, which added complexity and imposed certain restrictions to the possible designs we could incorporate, as not everything looks good when it's bent at a certain angle. This posed a bit of a challenge, but we were eager to take on the project and see what we could do.
We first asked this family to provide us with some ideas they liked, some rough measurements of the area where they need a guard rail, as well as any other specifications they may have. We can help design anything you may dream up of but we like to work with our customers to get an idea of the style or look they're going for before we get started. A few initial pieces for inspiration to gauge what you're looking for helps to better prepare us for this creative journey with you.
This particular client was in the process of tearing up the existing floors in the space to install brand new hard wood flooring, but did not want to wait before starting the railing project. They really loved the idea of a modern design and we quickly got to work in putting together some design ideas and pricing estimates to give them a better idea of what the final product would potentially look like. Once we had an idea in mind we were able to finalize the pricing, as well as begin the next phase of the project.
We scheduled a time to come out and measure the entire area that the guard would need to go into, but prior to that we asked the client to have their contractor remove the existing railing. We needed to make sure that we would be measuring the final surface when we came to take our measurements to ensure that we knew exactly where and how the railing would sit. We spend a great deal of time measuring to make sure that when we do come to do the final install – all the angles add up to a smooth and quick installation without any modifications.
This particular guard had a lot of complexity as there were many angles and turns we had to measure prior to the fabrication process. This is also something that not many clients consider when they build their staircases. When you add any radius to a finished staircase and then want a simple guard rail – the addition of the curve will add complexity, and consequently cost, to the final product. We do ask our clients to keep this in mind when designing staircases from scratch as once the staircase is built, the matching railing design will have to follow.
We began the fabrication process immediately that week and the complete fabrication process of all the pieces took us roughly two weeks. We laid everything out in our shop like a big puzzle to check all the angles and review all the specs to make sure everything was done just so. Sometimes we might even mockup a rudimentary staircase in the shop to test our angles even though we use lasers and complex formulations to be as precise as possible. After triple checking our work, we added a base coat as well as a silver top coat to the finished product. We let the finish adhere and set for a few days to make sure that no damage is done to the painted finish during the installation.
The final product was photographed prior to installation to show the customer and ensure that they love it. We then scheduled the installation, which takes roughly 2-3 hours for this type of guard, as we have to review and check every part of the finished product to ensure it lasts through the next 50 years.
What do you think of the final design?
(Keep in mind the flooring was not installed yet)