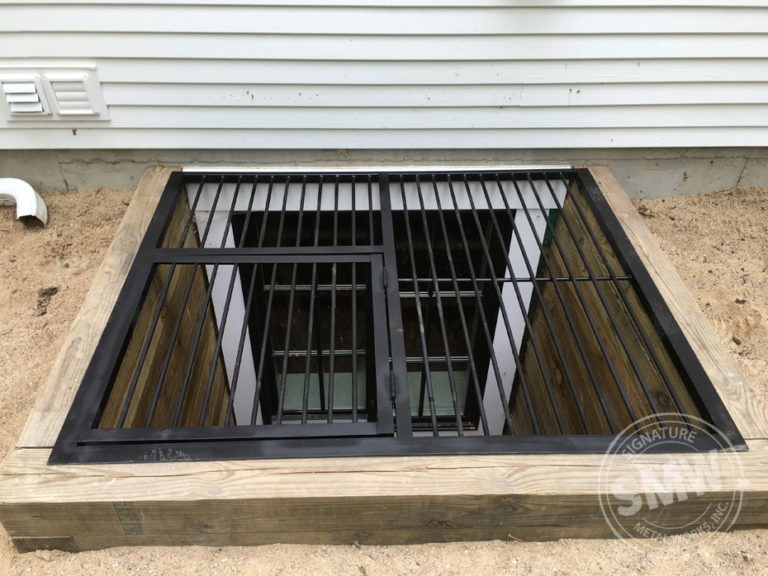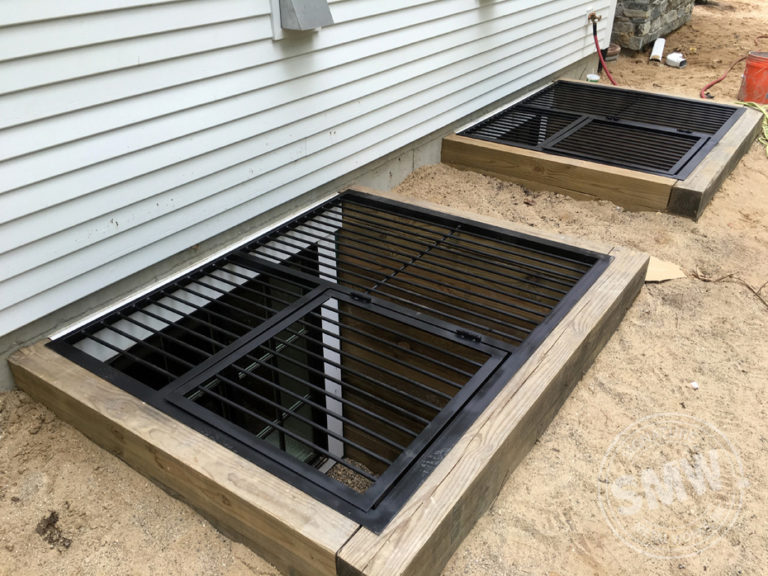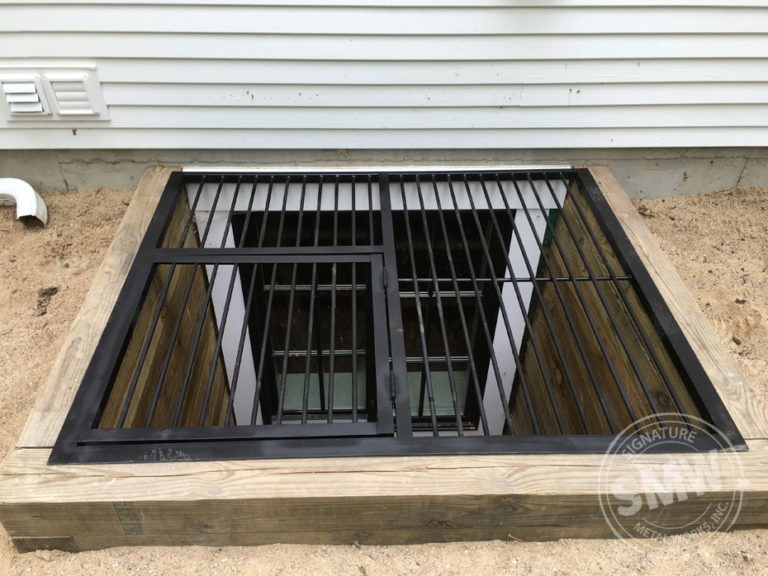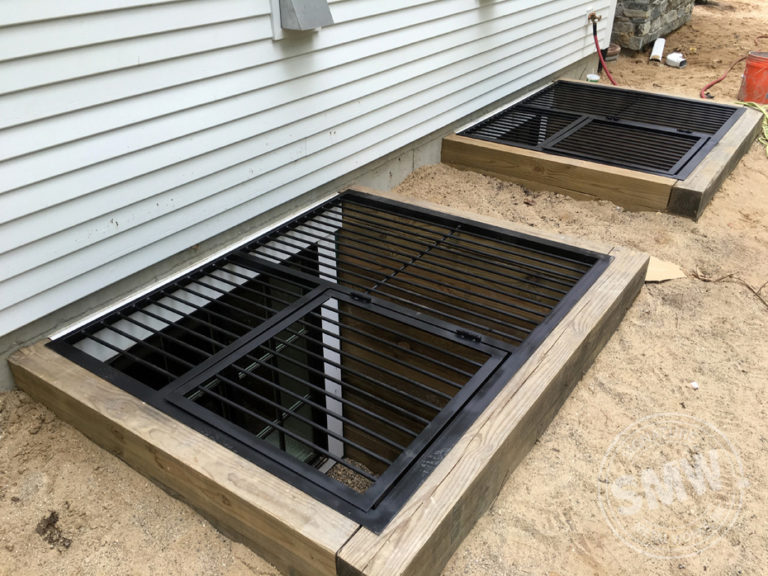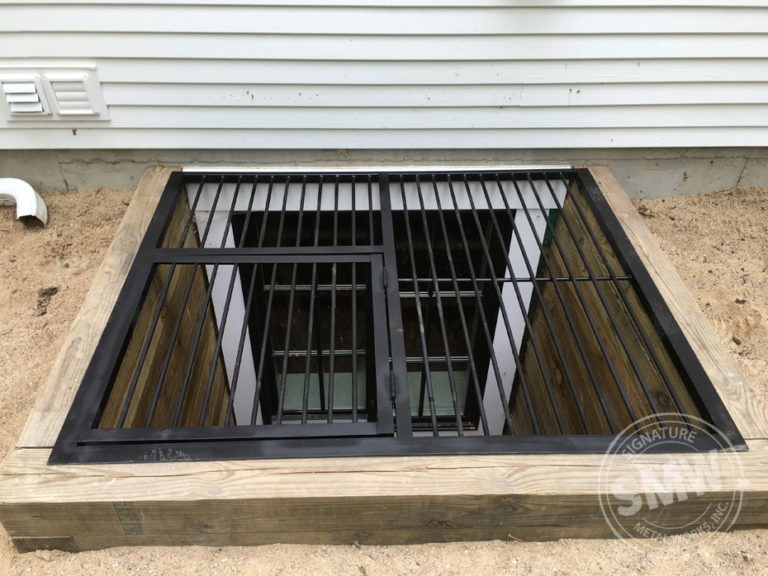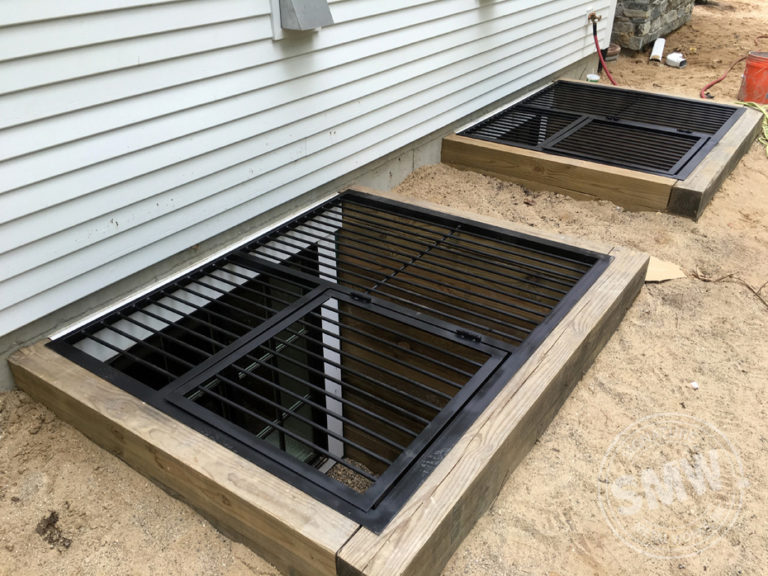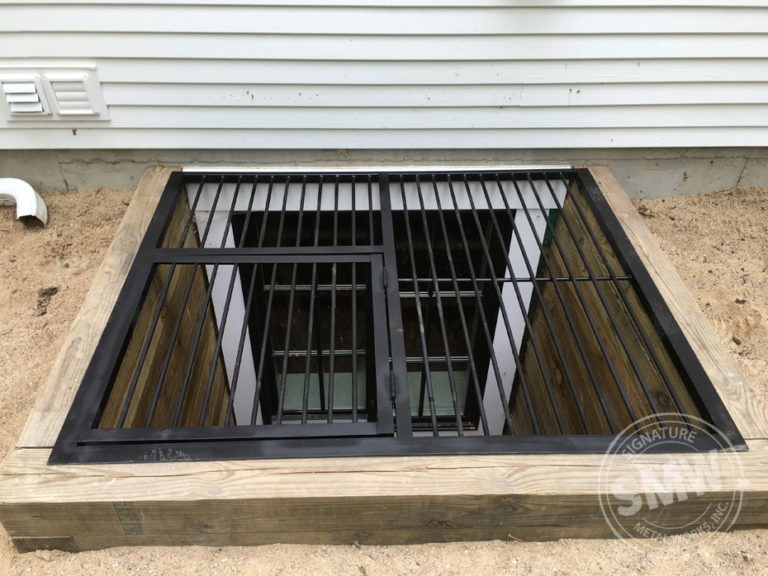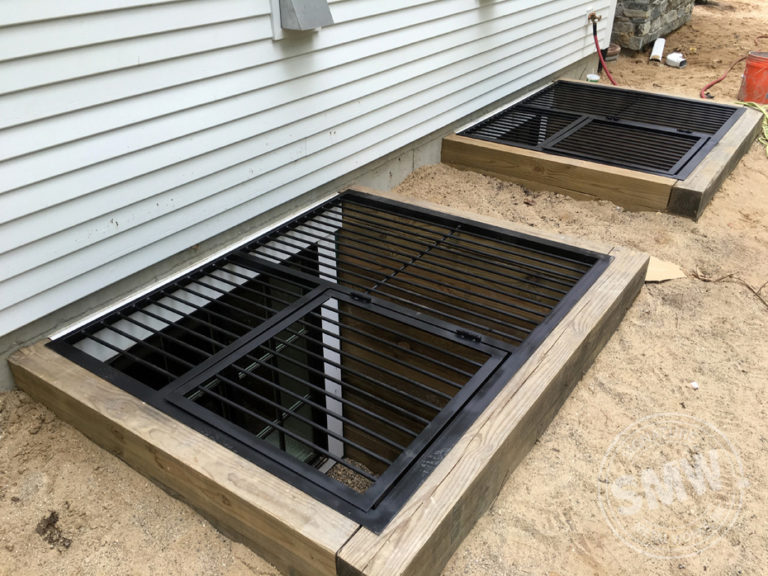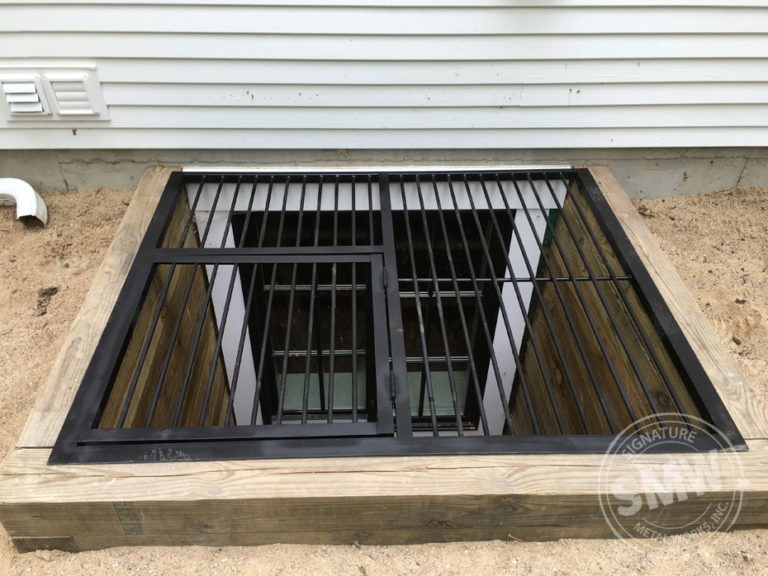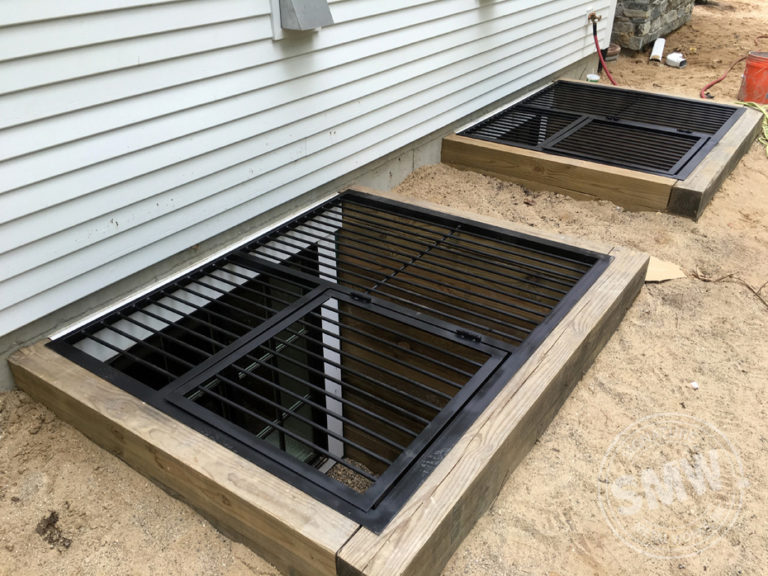 Traditional straight wrought iron window guards in New Buffalo
W10
Window well covers serve an important function. They are primarily installed to keep people and animals from falling into the window wells, which can, of course, be dangerous. It's not uncommon for people to be passing or working near a building foundation, slipping and falling, especially in winter. The same issue can occur for urban wildlife or other loose animals that may stray too close.
A window well cover can also keep larger pieces of refuse and debris from entering the window wells and clogging up the space during rainstorms and other weather events which will help with residential maintenance. This can also protect the windows themselves from having dead plant materials against the glass and possibly adding onto natural corrosion.
They can also serve as an extra layer of security and safety to your home. By having a window grate, it makes entering the house through open windows much more difficult. A built in hatch also allows for quick egress in the case of an emergency in the home, such as a fire or a gas leak. The hatch can also be easily opened in order to be able to access these spaces for cleaning and any other maintenance tasks.
We designed these custom window well covers for this New Buffalo, Michigan home using wrought iron, which is weather resistant and extremely long lasting. The customer wanted a simple and nonintrusive design, so we created this traditional style guard with straight elements.  The frame was made from angle iron and then solid round bars created the guards and the hatch. We finished off the project with satin black paint.
These window well covers were custom designed to fit the existing wells and to match the framing of the existing window. The goal was to create a seamless new addition to the exterior of the home that not only added a safety element, but also created an opportunity for new landscape designs around the foundation of the house. The new addition is also easily visible against the light color of the foundation and the white sideboard of the house.
Projects like these can easily be custom built for your home! We offer many different designs for your home, and can customize any existing design to match your preferences. You can also customize the finishes and materials used for your project. At our shop, we believe that each project needs to suit the needs of the client and should be made in accordance with their vision.
Residential projects are always interesting because everything we create, from a stair railing, decorative element addition, or something straightforward like a window well cover, they all have the capacity to be as different as the people whose homes they adorn. We all like to add our own style to the places where we dwell and custom metal work can do that for your home. You can add a sense of security, increase the safety of an architectural feature, or just add some elegance or excitement to a previously drab element.
If you are ready to make a change to your home with the addition of our custom designed metal works straight from our shop, please call us today and we'll make your dreams into reality!