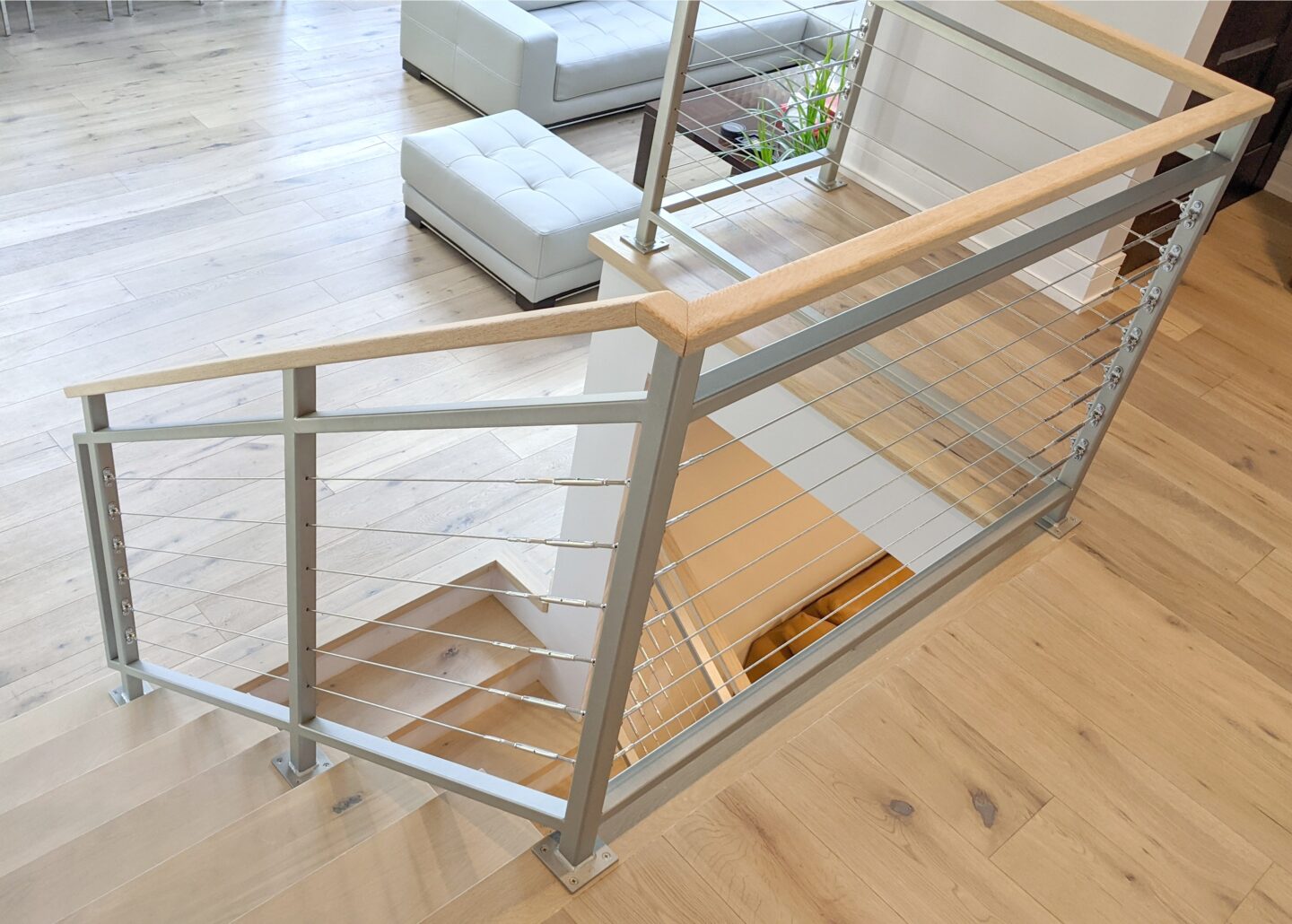 Urban Modern wrought iron & wood & cable railings painted silver in Chicago
R65
For a few years now the cable railing design has been a popular one for customers looking to incorporate a light urban modern cable railing look into their home that wouldn't block the view and the team at Signature Metal Works has created and installed this type of style of railing in many homes and businesses over the years. A customer in the Bucktown neighborhood of Chicago found one such cable railing project on our website and loved it so much that they wanted to replicate it in their home.
After measuring the space the experts at SMW went to work fabricating the sturdy yet delicate looking design at their state of the art workshop. The pieces were primed with a coat of gray paint and then finished in a striking stainless steel gray. White oak wood railing tops were cut and finished to fit the railings perfectly before everything was delivered and installed at the residence.
The customer was thrilled with the results and if you love how this project turned out as much as we do, give Signature Metal Works a call today!