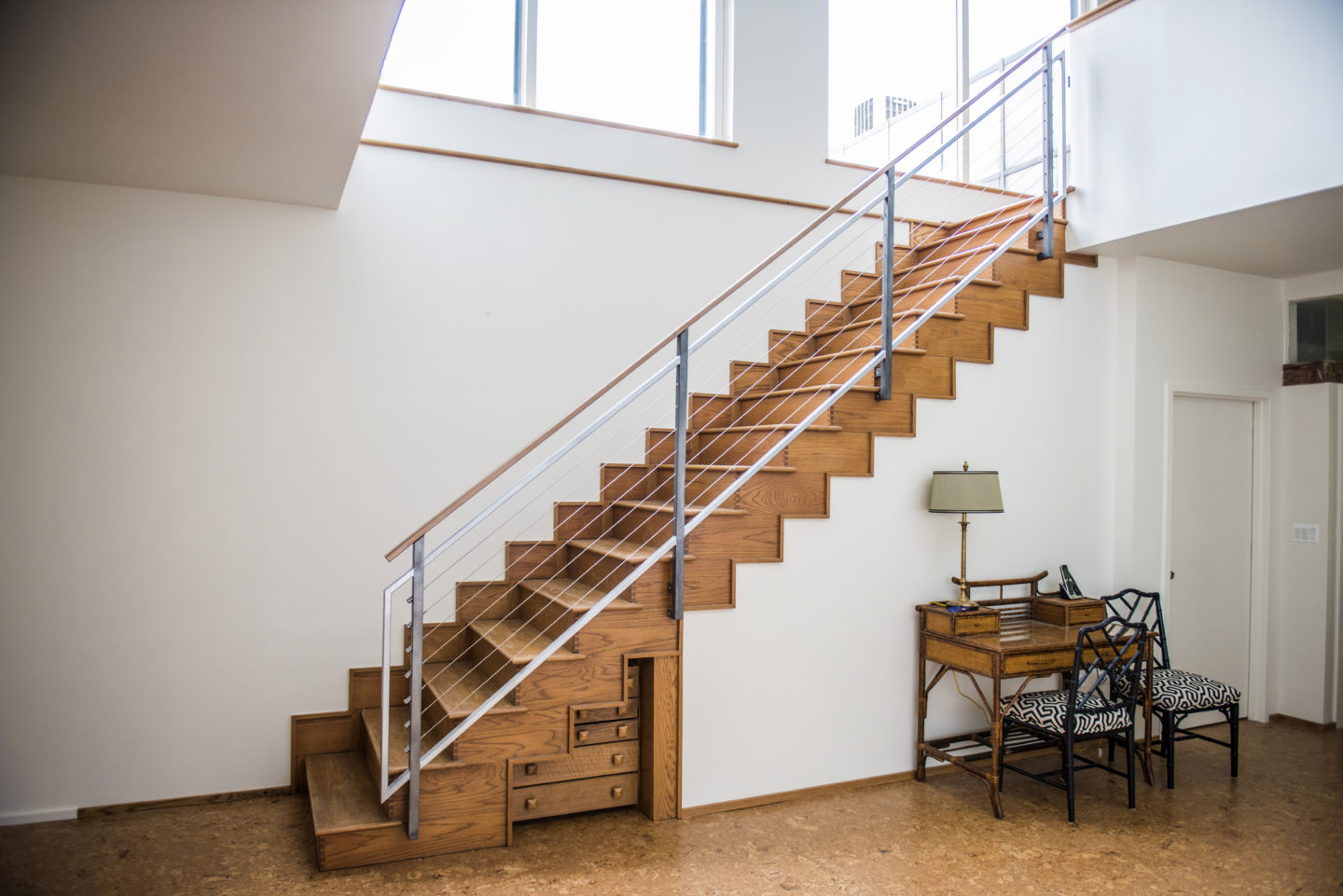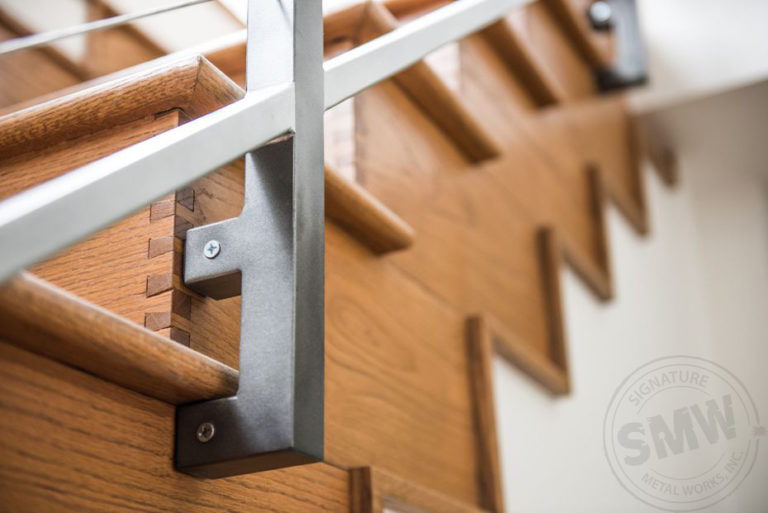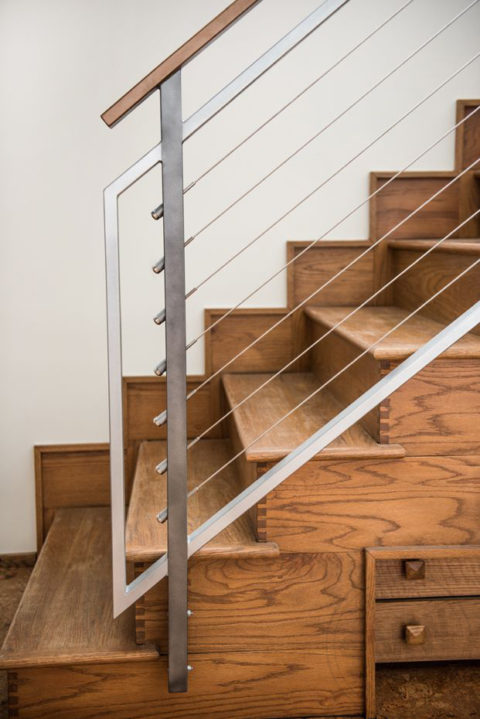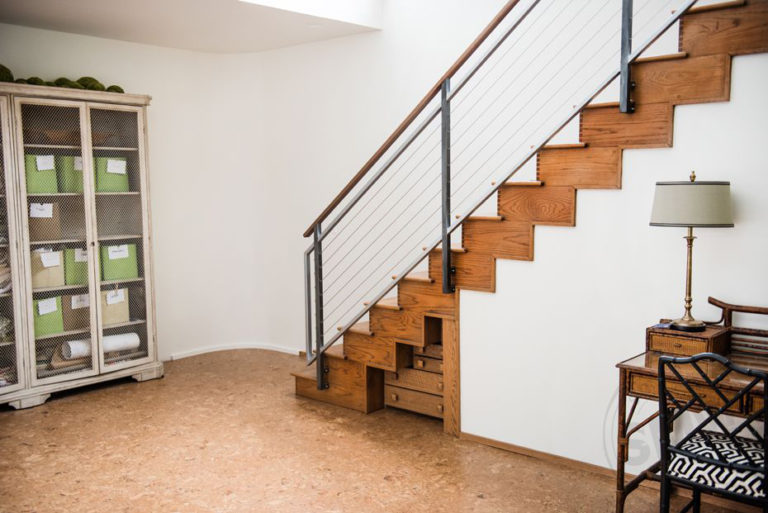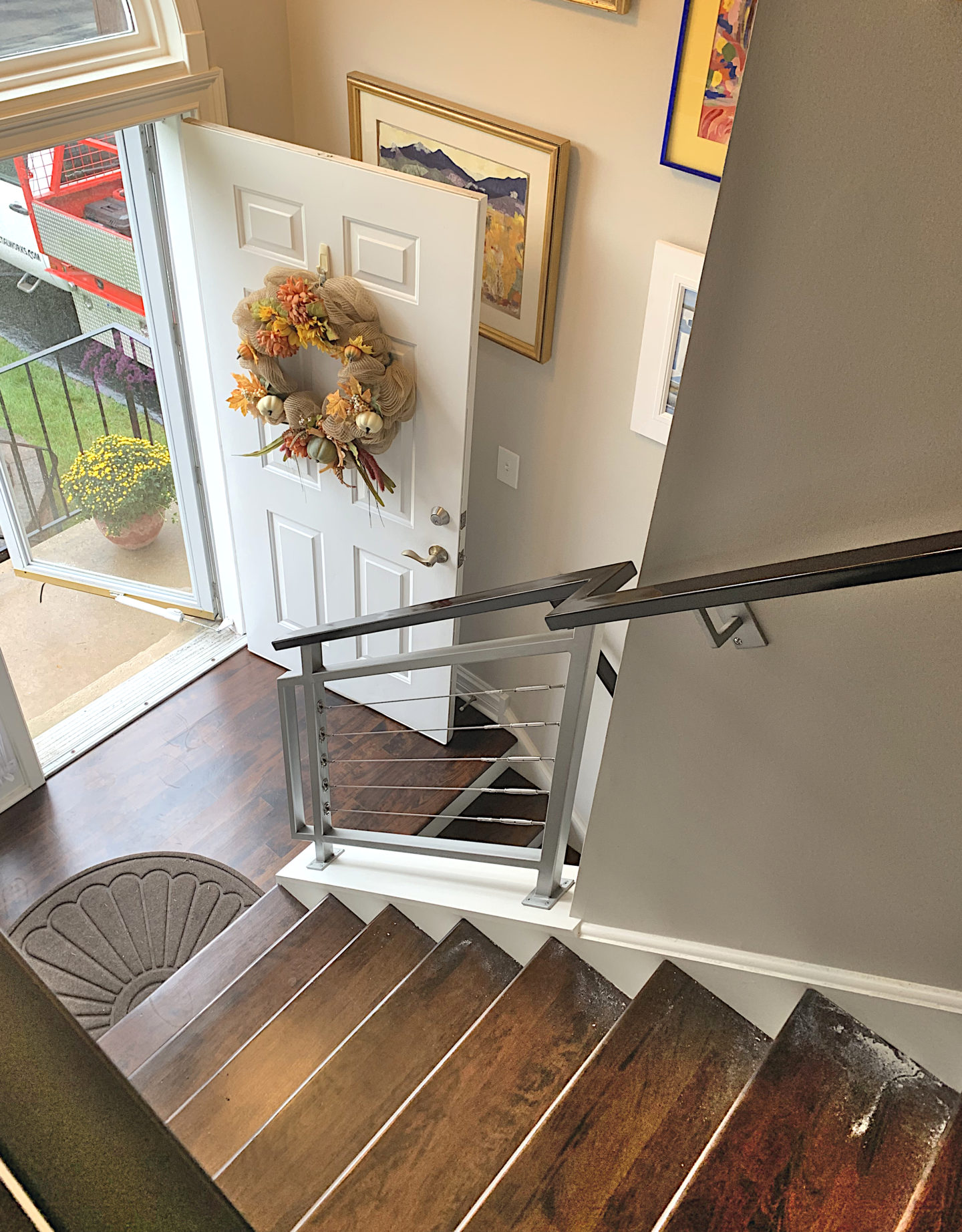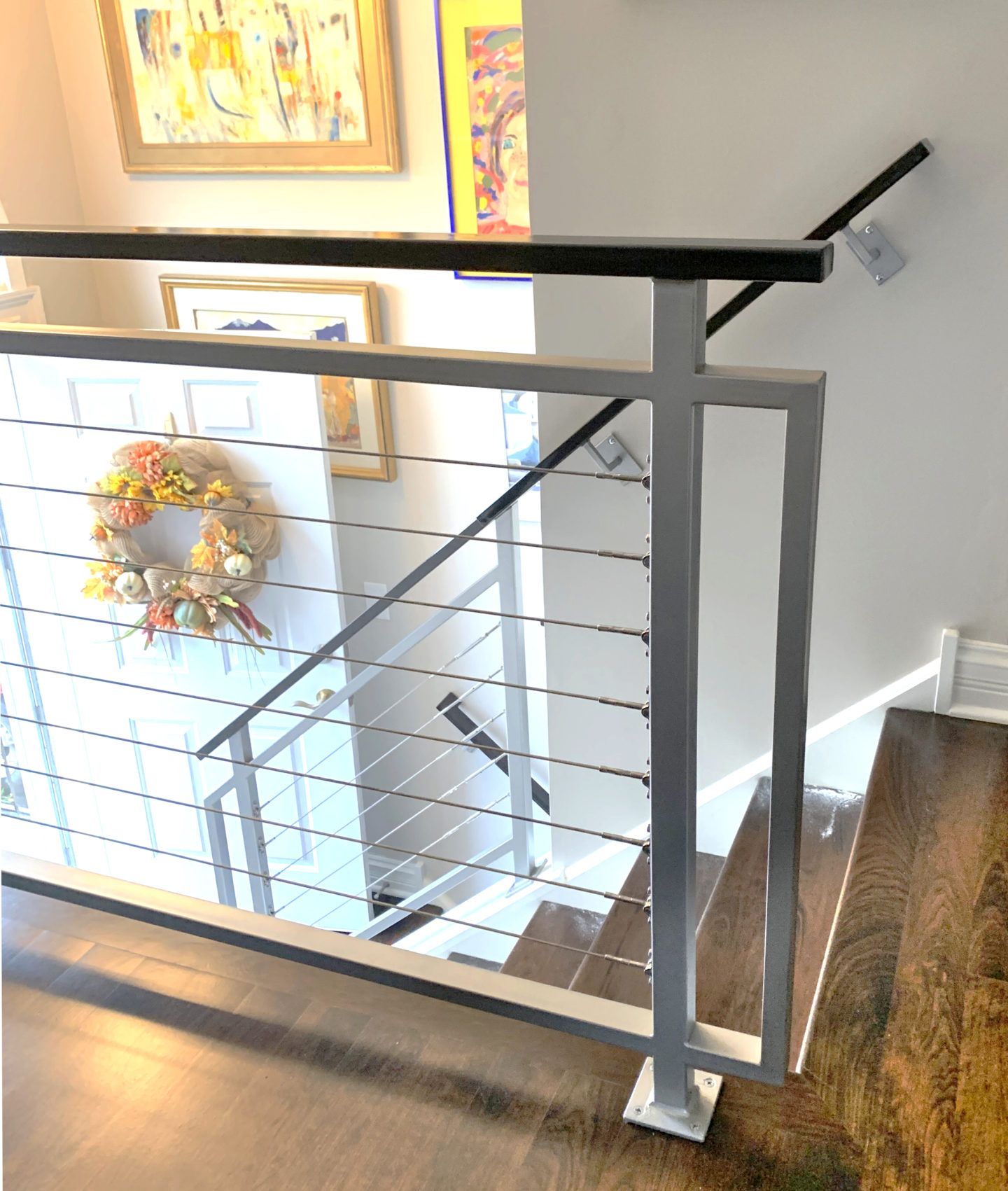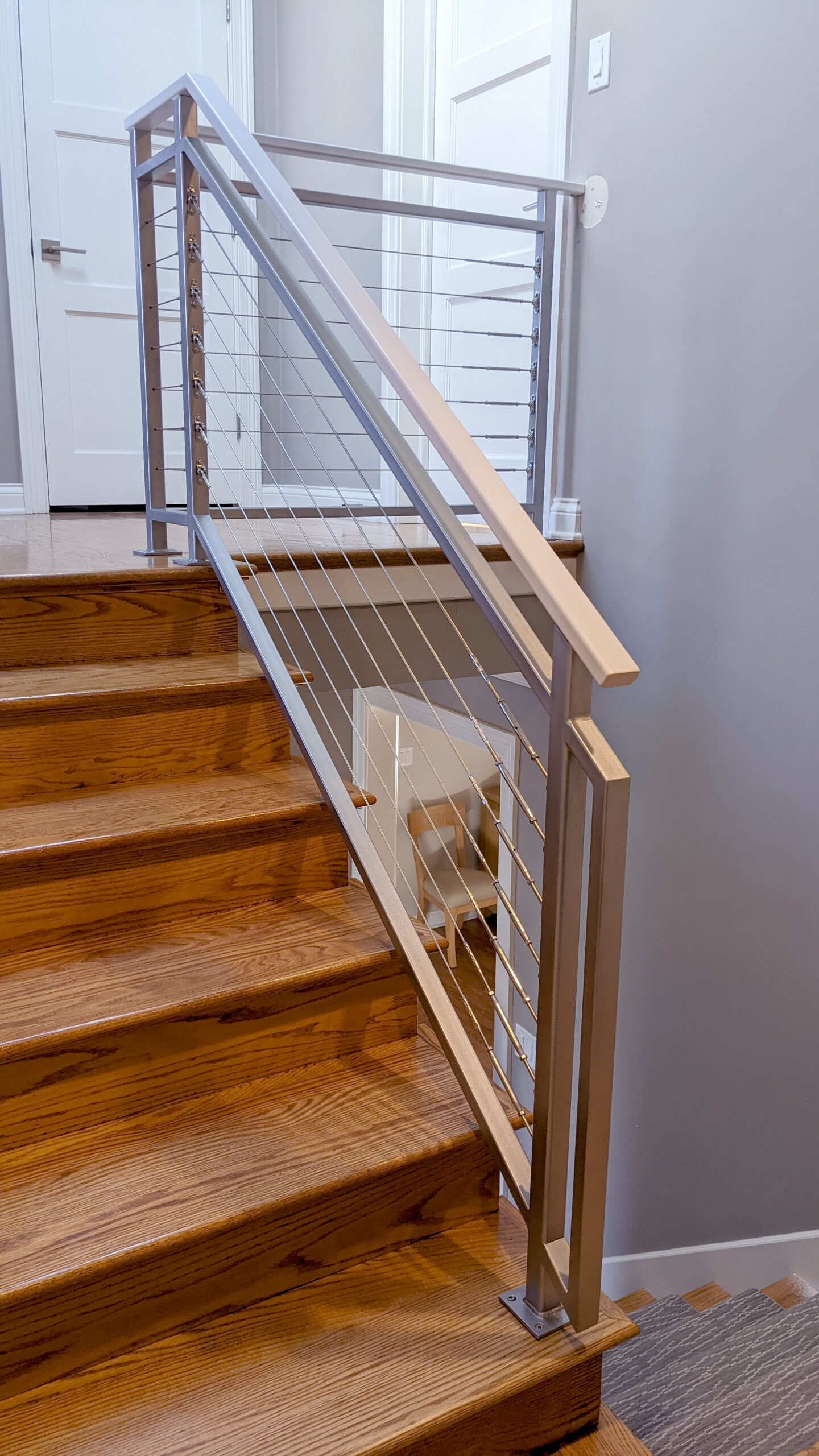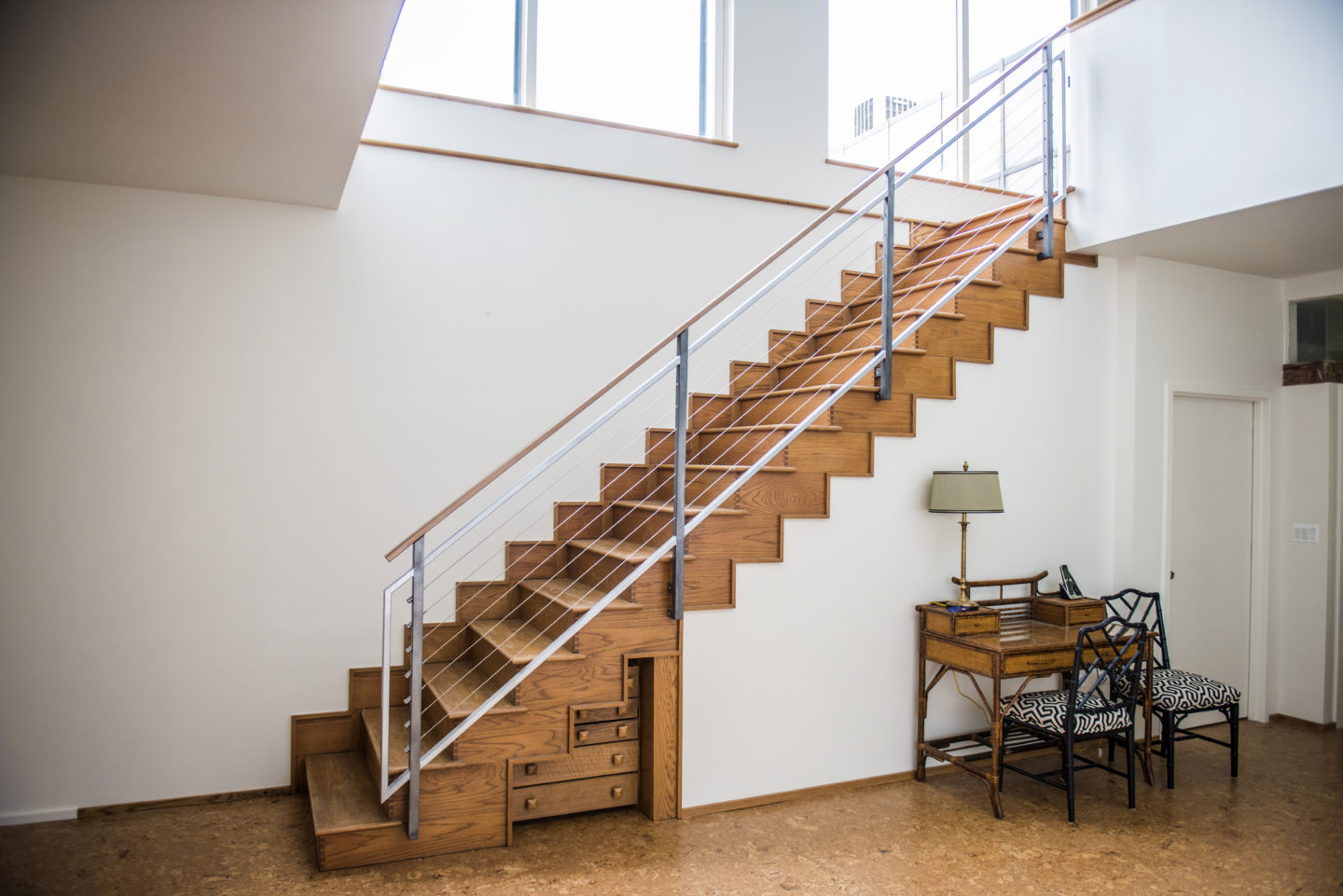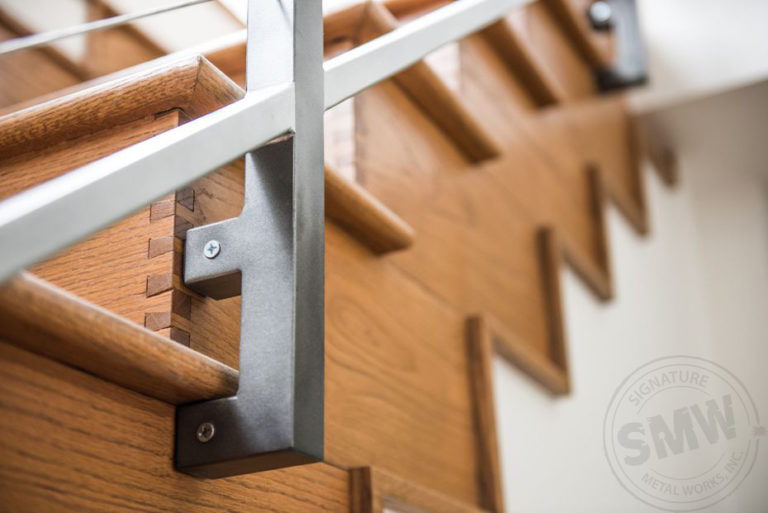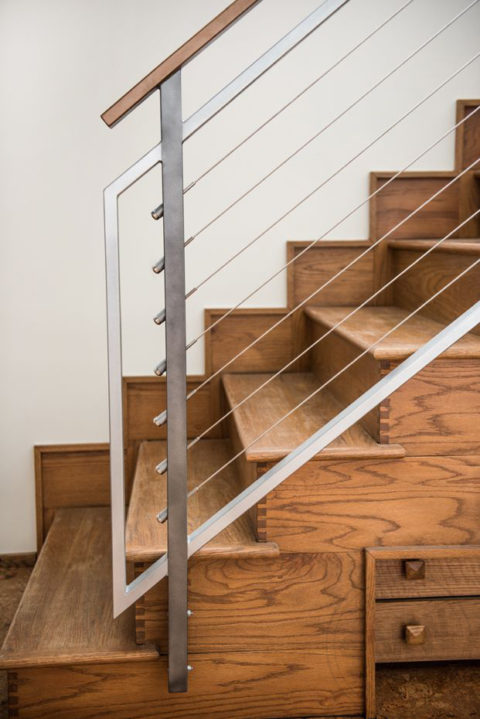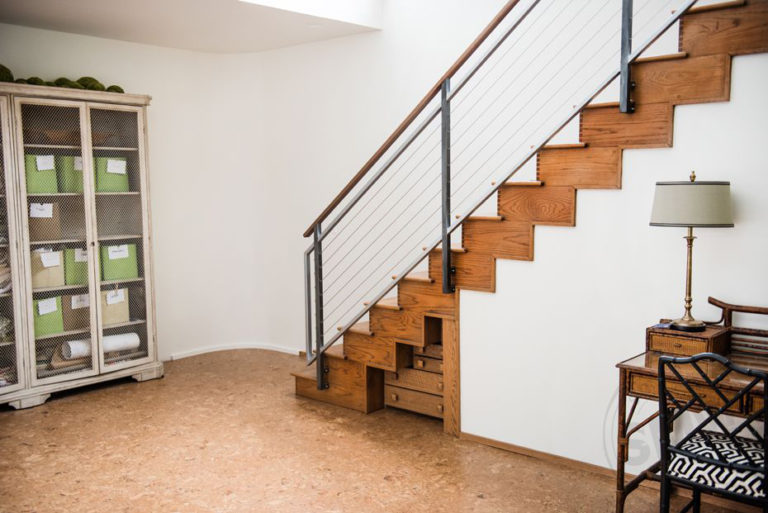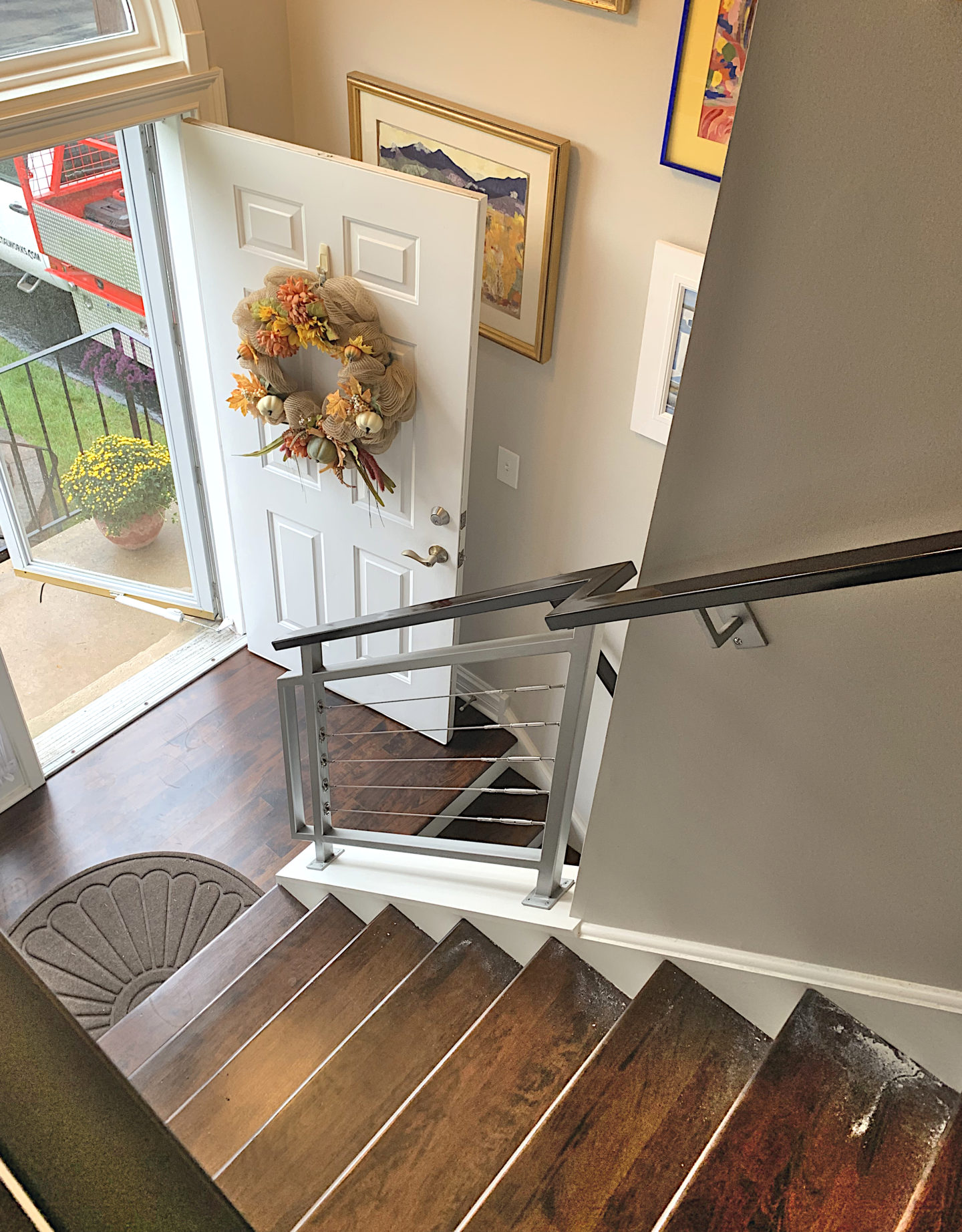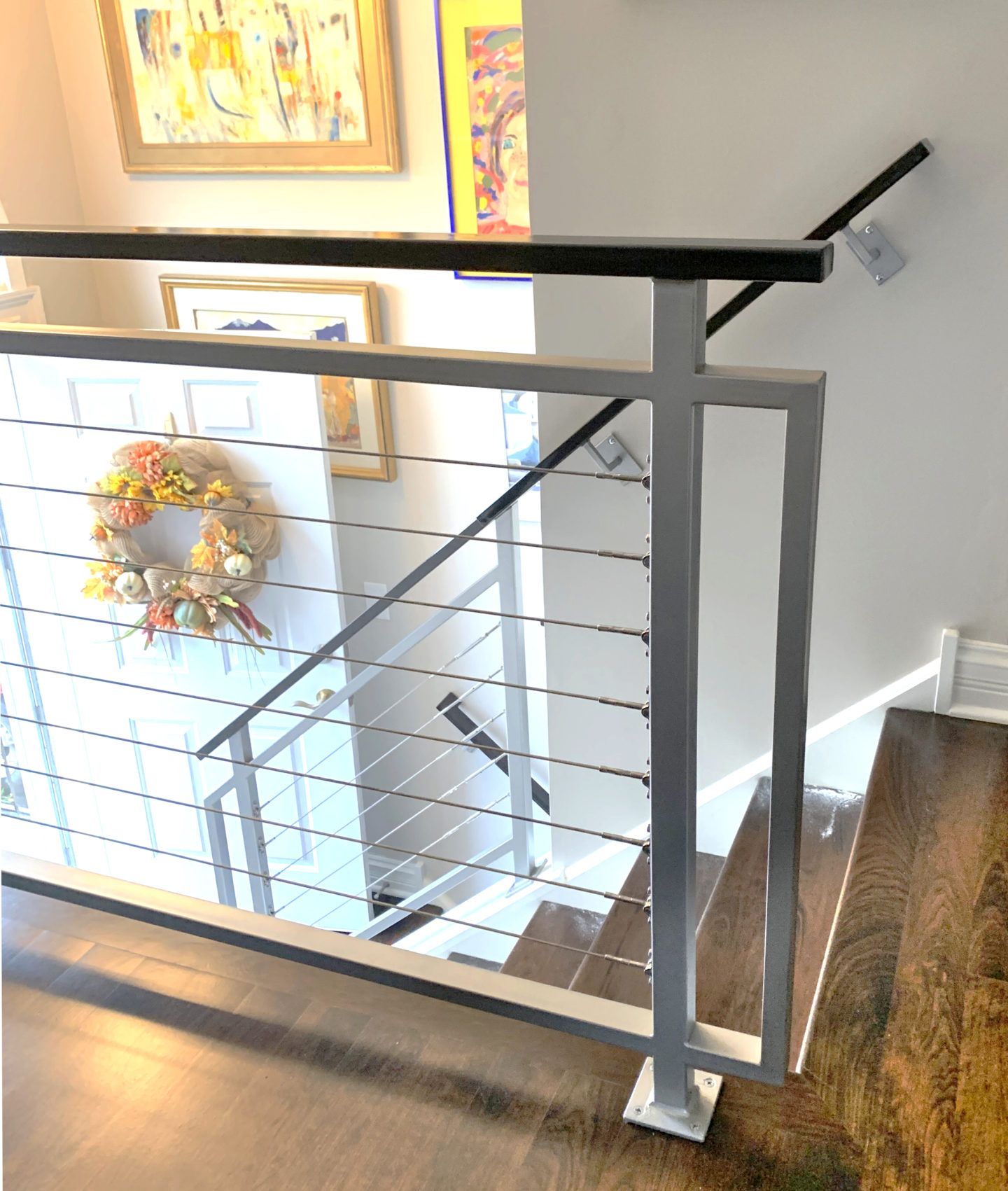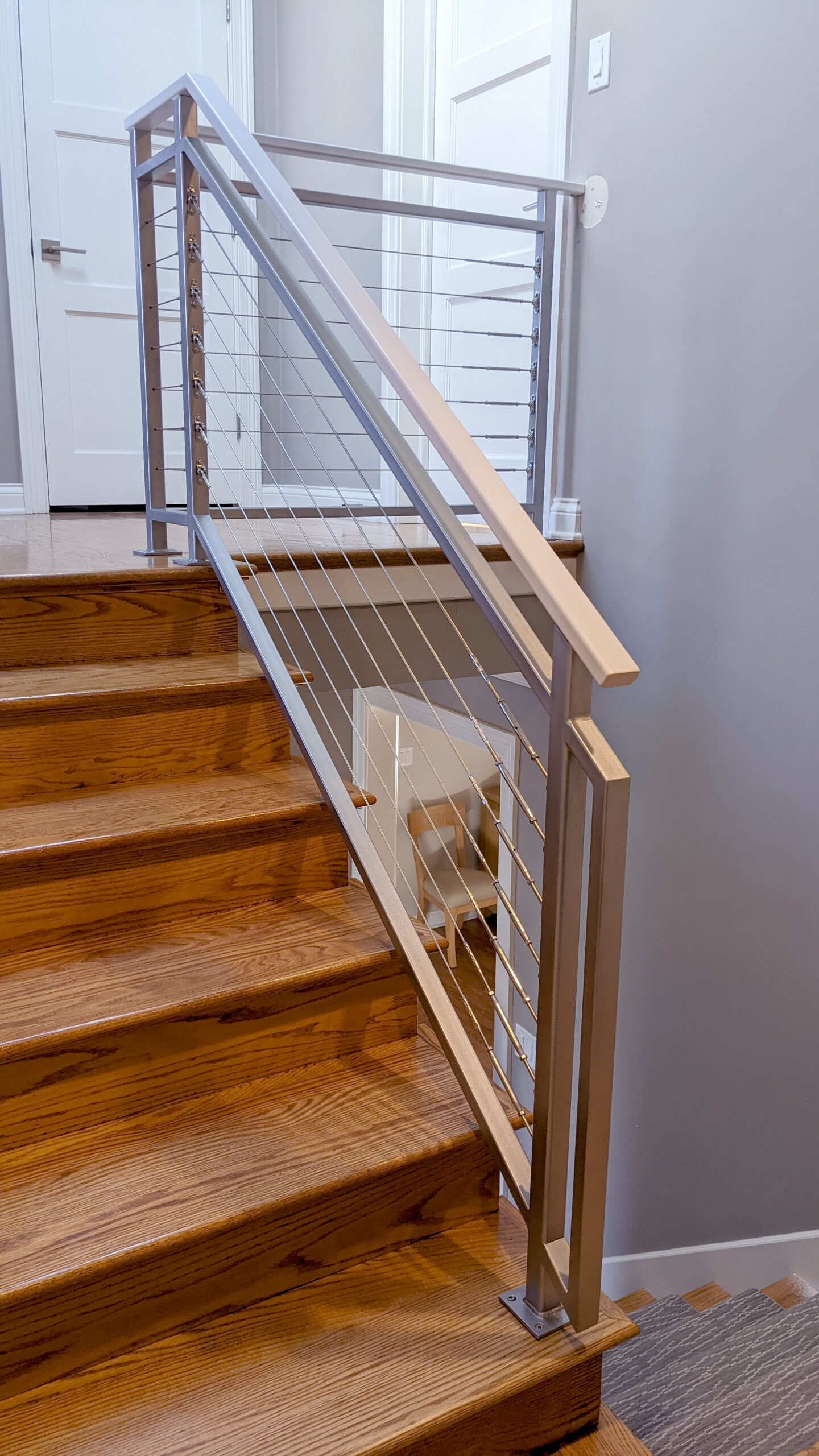 Urban Modern cable wrought iron railings in Old Town
R2
A client in the Old Town neighborhood of Chicago reached out to us because they just put in beautiful custom wooden stairs and needed a custom railing to showcase them in their new beautiful commercial/residential space. They were transforming this loft space for their renters who were interior decorators and they wanted something truly amazing. They initially debated on glass or something else, but in the end we showcased a beautiful design we wanted to focus on and they fell in love with it.
After receiving the deposit, we came out to do an inspection of the custom stairs they had installed and to take measurements. At this point the client added one more criteria for their intended design: they wanted the railing to side mount instead of being anchored directly on the steps or treads. We don't often do this and it required more complexity for installation, but we made sure it was possible.
We made sure to send photos of the fabrication process several times throughout the creation of the custom railing to make sure the client was in the loop and could see what they would be getting well before we were ready to come out to install it. The client originally was thinking of using wood for the handrails, but while thinking through all the logistics of the piece, we had the genius idea of painting the top of the handrail a custom mixed shade of copper instead. The custom paint would mimic the color of the wood staircase, and we kept the rest of the railing a dark silver for a beautiful contrast. The concept was a bit tricky to pull off, but the end result looked flawless. In the end, the client loved how everything came together and they're constantly getting praise for their beautiful railing.
Fabrication for this cable railing took roughly 2 weeks and installation took a full day due to the intricate mounting. This was one of the few cable railings we had done at that time, but this was so much fun to create that we have done many more since then. The sleek and modern look is definitely one of our favorite designs!
If you're looking to transform the look of a staircase railing in your home or business, give us a call. You will be shocked by how much of a difference a well made railing can make to the look and feel of your space. We love creating pieces that marry functionality with art, which is something that's often overlooked in construction and modification of homes and businesses. The fabrication of custom interior railing and stairs such as this one is our specialty, so call us today!