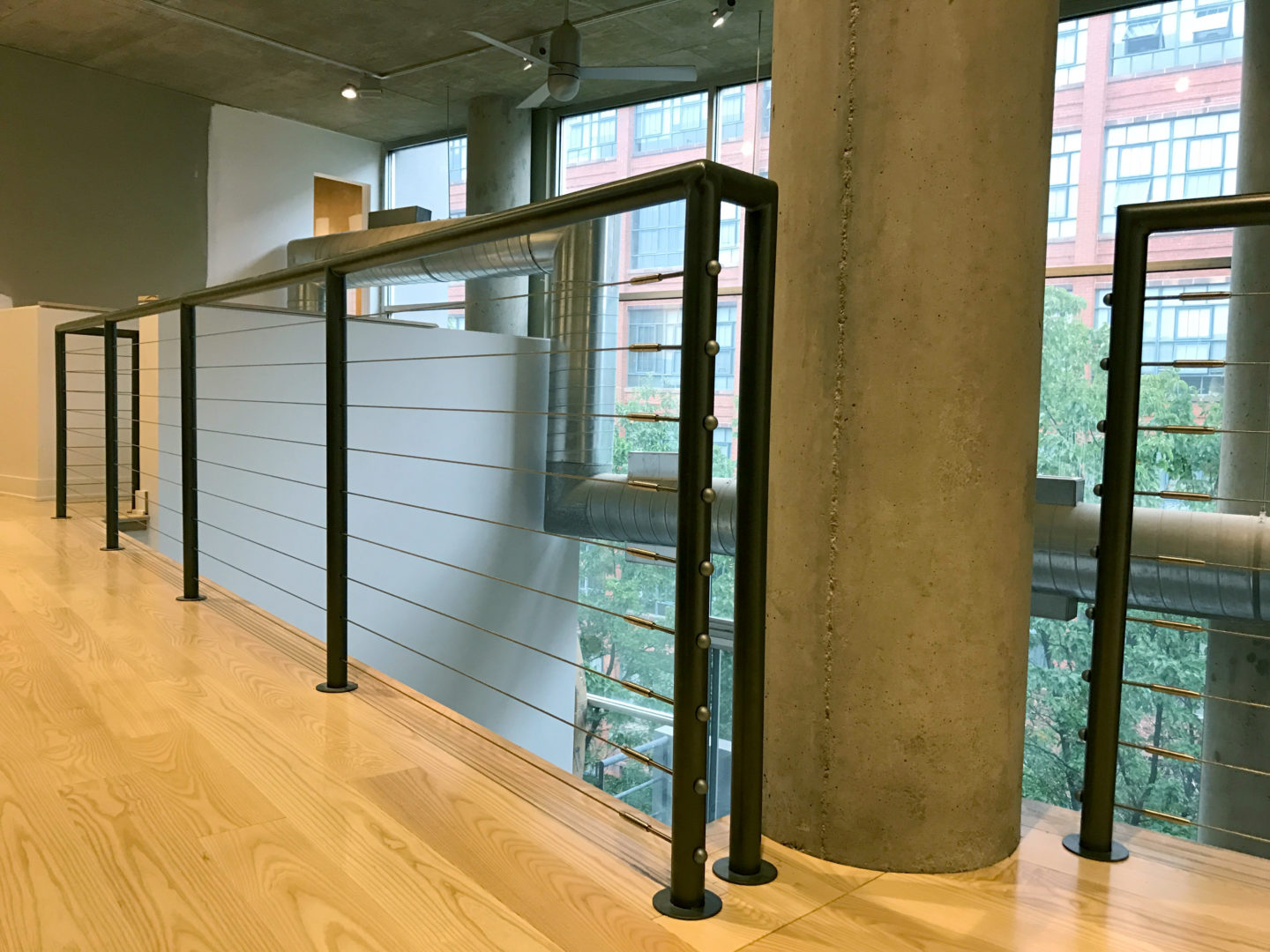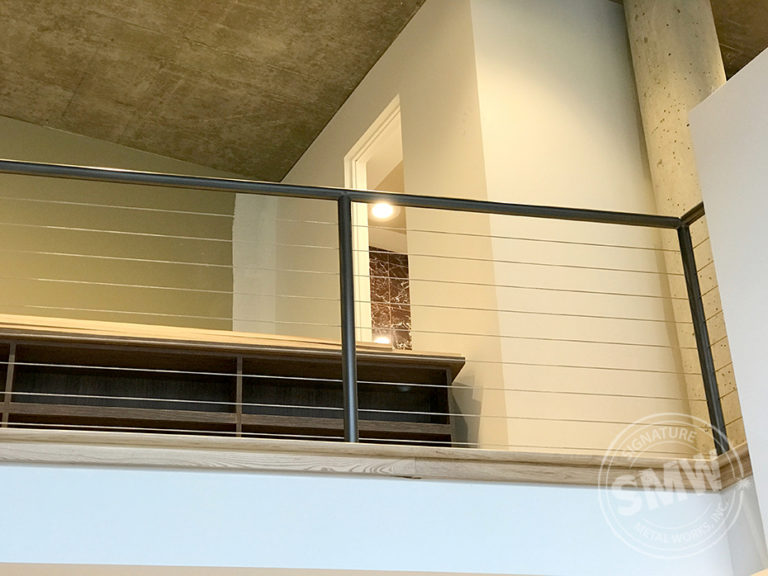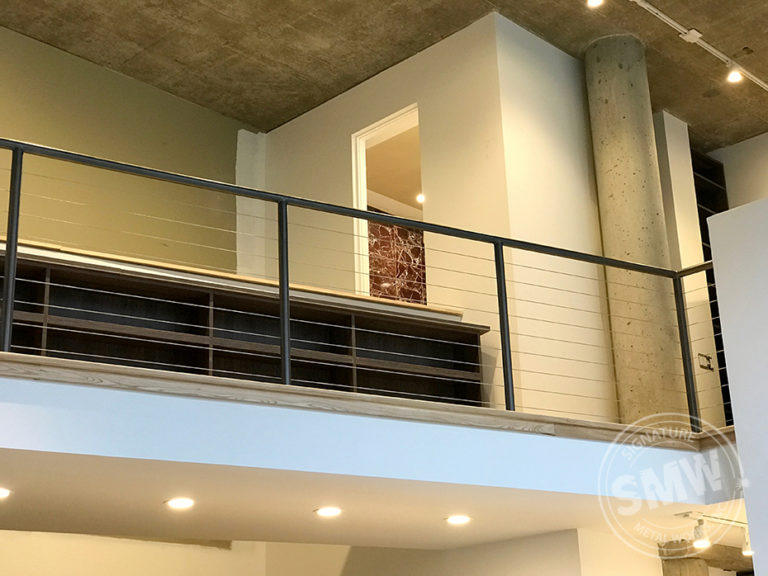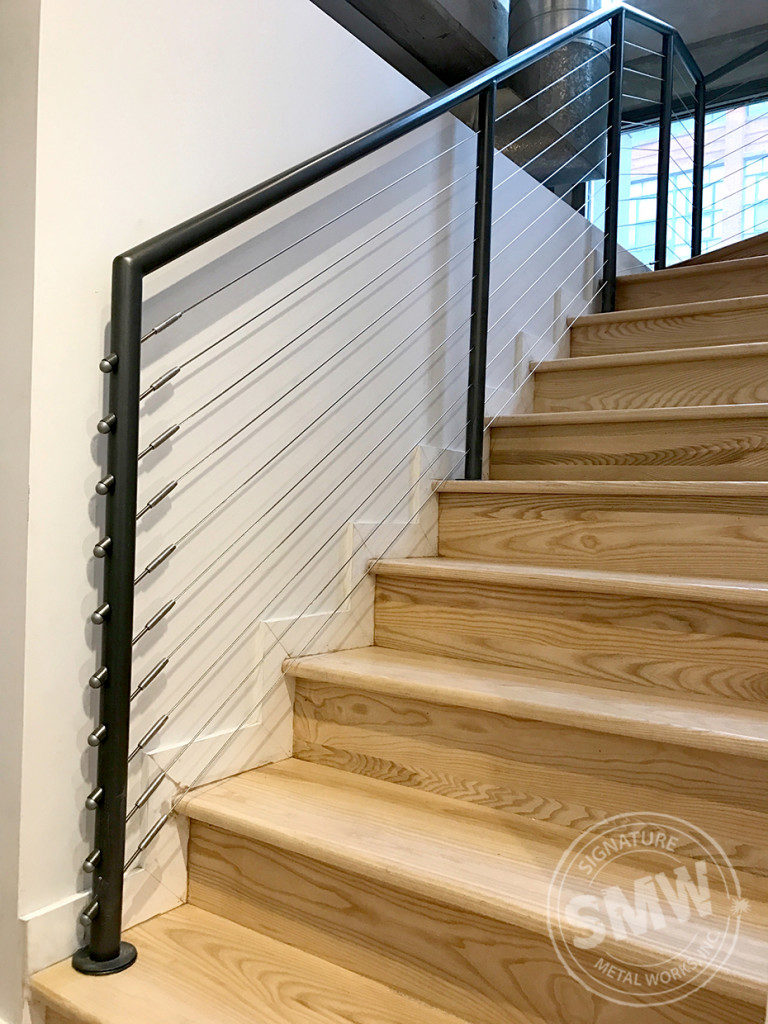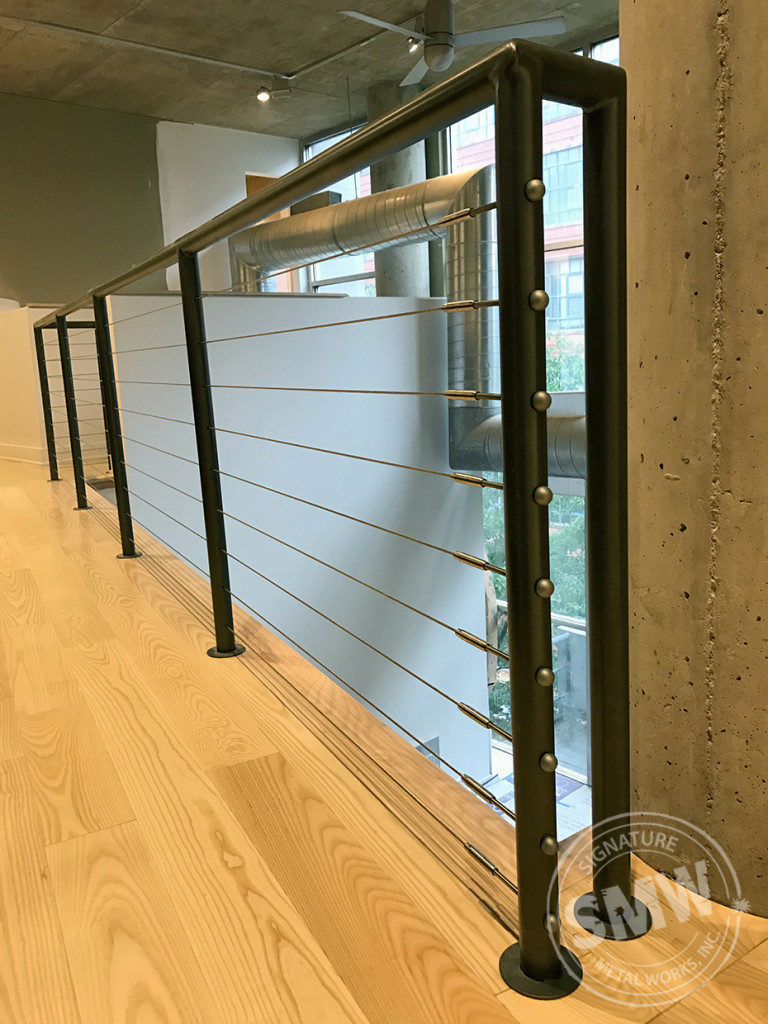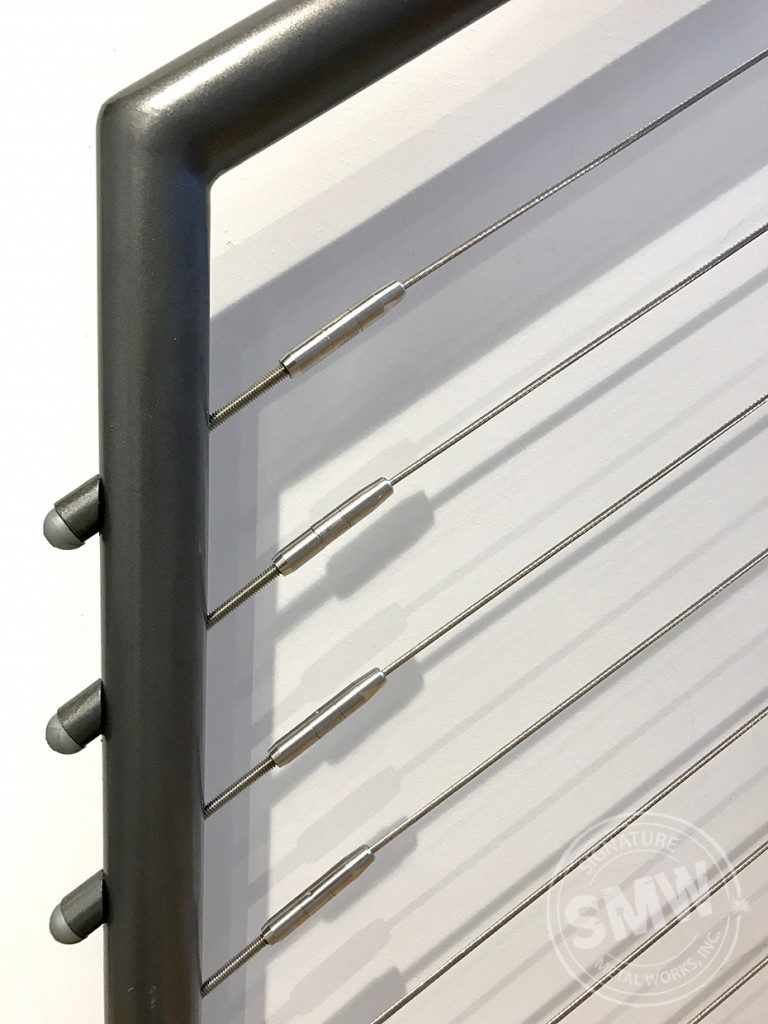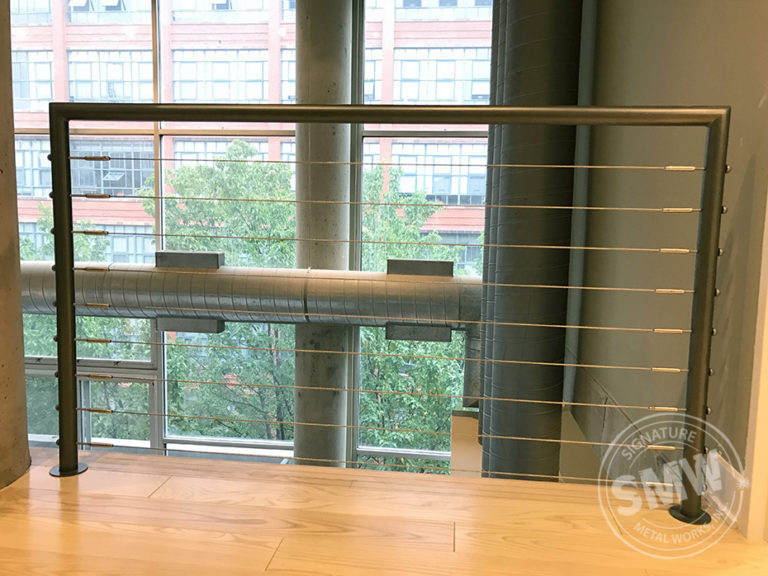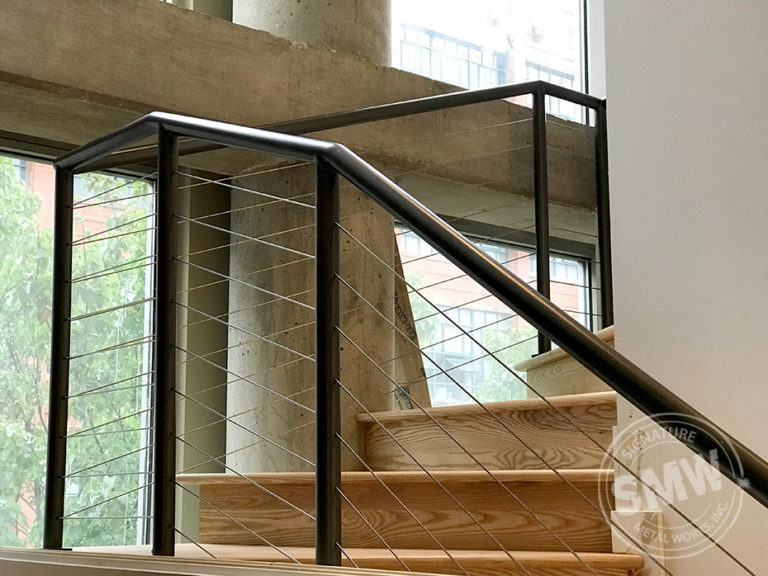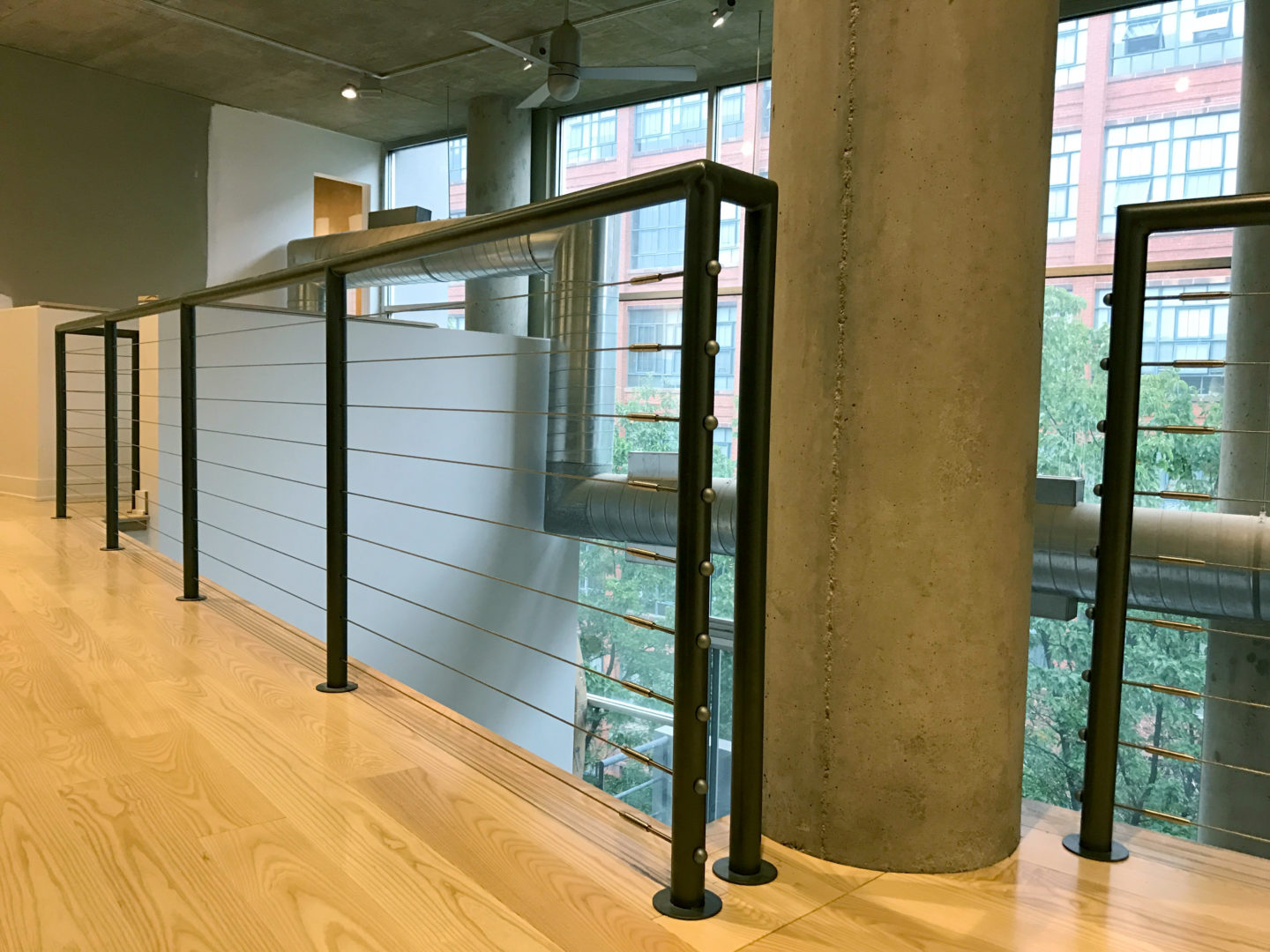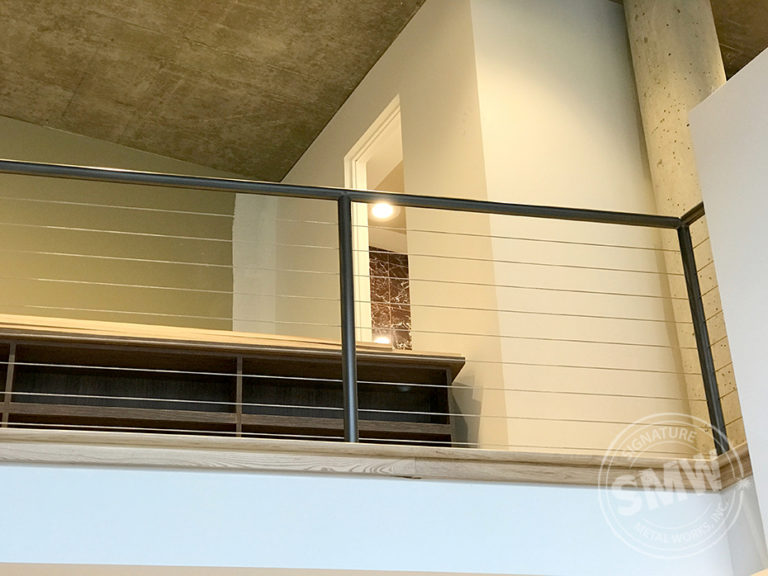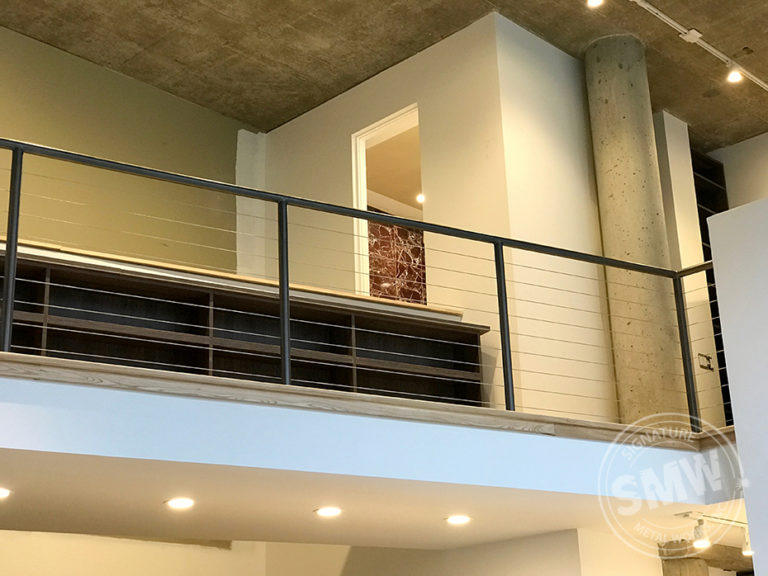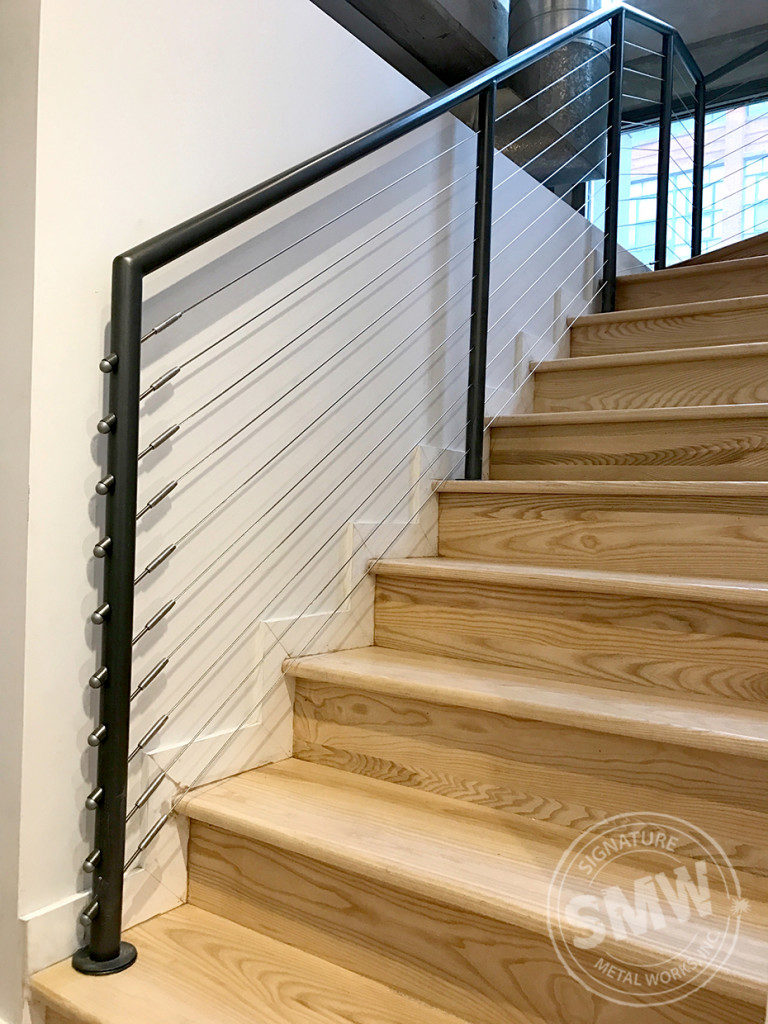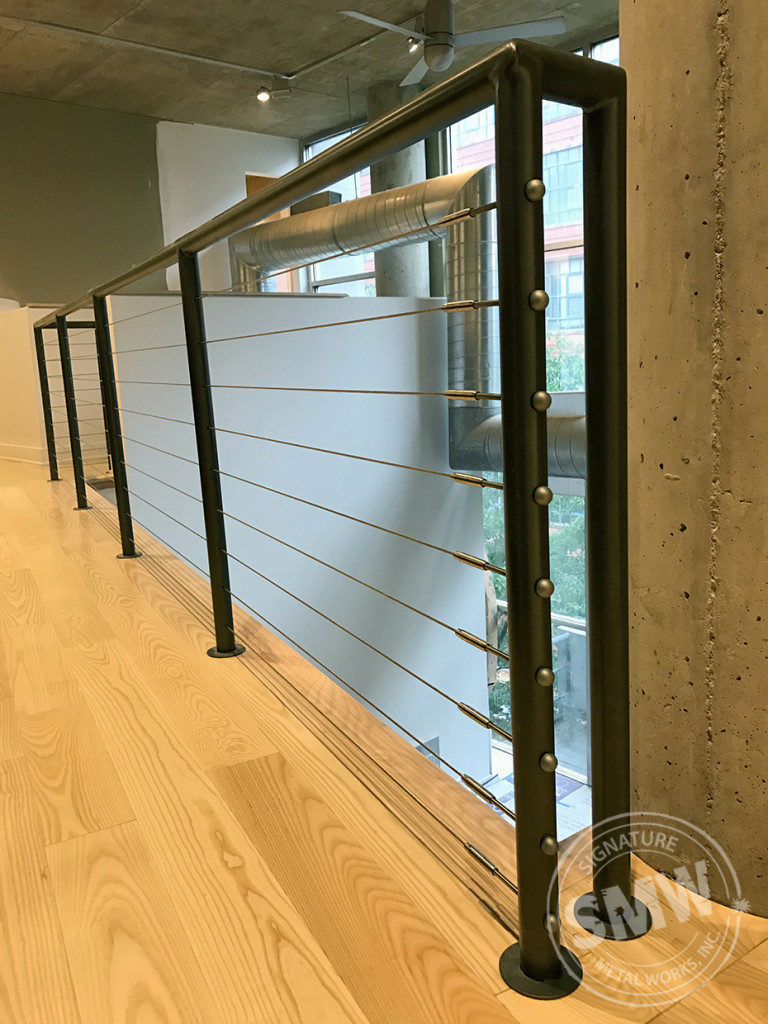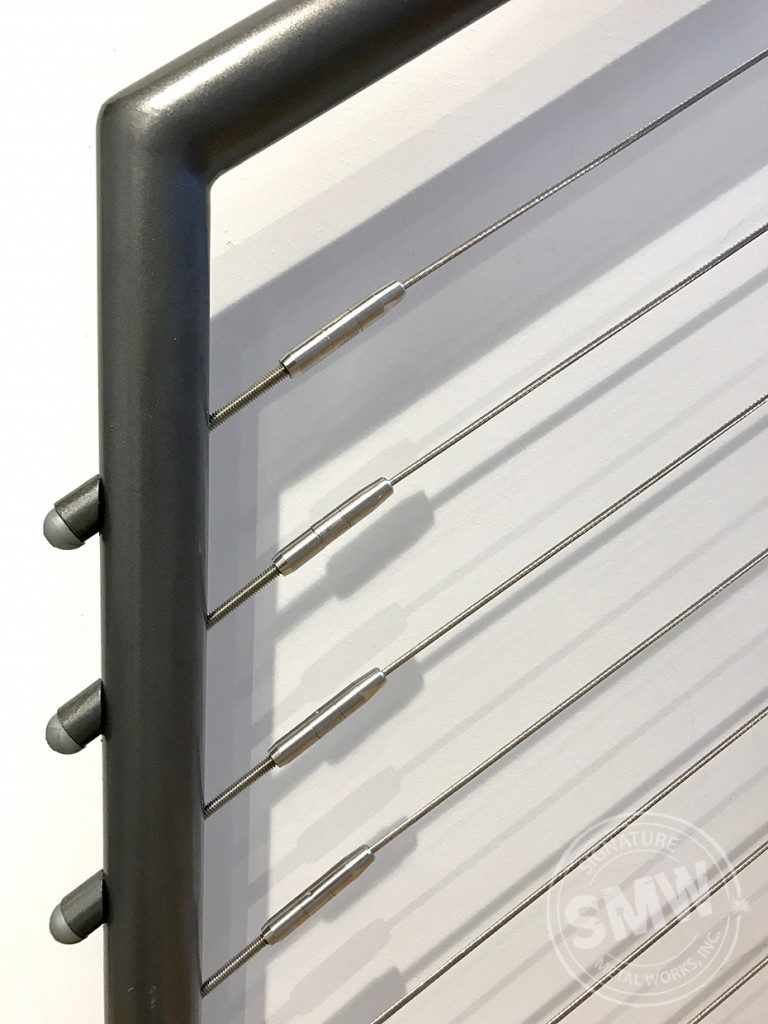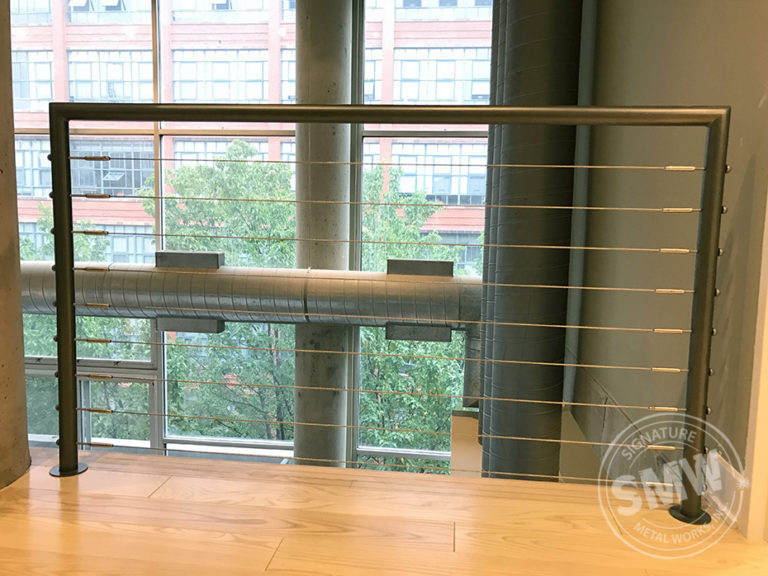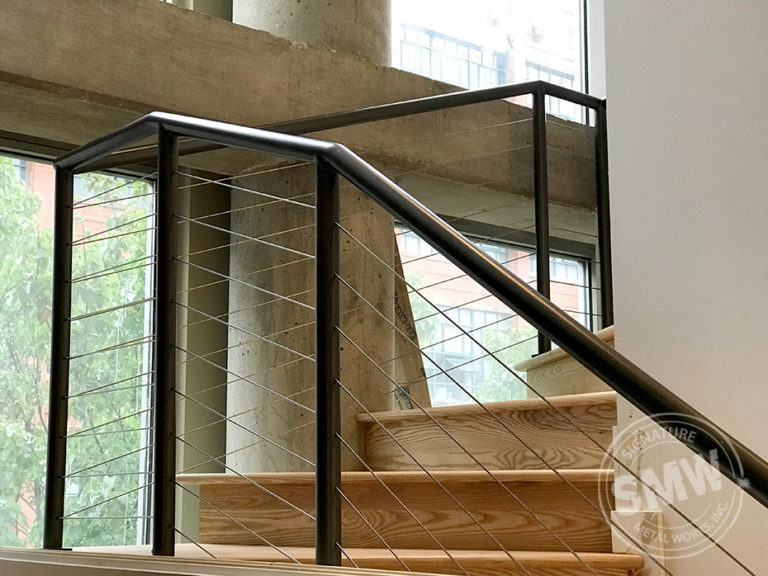 Industrial cable wrought iron railings in River North
R10
A custom wrought iron Industrial style interior railing painted graphite using cable elements and round tubing for a residential property in River North.
The open floor-plan of the modern style home is a keystone of the architecture. Back when it first became popular in the 1950s and 1960s, the open floor plan gave homeowners the opportunity to have their rooms flow from one to the next. There wasn't always a door frame to signify stepping into one room then the next. With large windows and hanging balconies, there wasn't always a difference between inside and outside either. Families could see each other and enjoy the harmony of their home even if they weren't even in the same room.
That feeling of openness is something that metalwork can help capture. At this home in Milwaukee Halsted, Illinois, we wanted to capture that open feeling and that modern edge. The house had those beautiful modern elements of stark shapes and contrasting colors and we knew that the custom railings we were going to design needed to fit that scheme. The mix of the industrial open piping with the natural wood of the floorboards presented an opportunity to tie it all together.
The final railing was built around a round pipe frame that was made of wrought iron steel. This material is a very versatile metal that allows us to get creative with the various shapes. They were finished in a graphite color with a satin finish. The dark gray instead of full helped it connect the whites and grays of the paint of the residential space, as well as attribute the metal accents elsewhere in the building.
In between the wrought iron frame are stainless steel cables arranged in a feeny cable style. A feeny cable is the brand of cables that fasten at the end of each of the steel railings.These finishings allow for different arrangements of stainless steel cables and for future creativity down the road. Stainless steel is a bright materials that will maintain its color and strength for many years. With the combination of the graphite frame and the bright silver colored cables it creates a harmony of industrial modern railings that perfectly accent this modern living area.
Stairs are often a heartbeat of a home. They are spaces of travel throughout the day and create a sense of harmony throughout the building. With this design, the home can also maintain its open, modern design by offering safety from the upper floor to lower floor, but also allowing an open view throughout the home.
If you are interested in transforming your modern living space and are considering custom metalwork in Chicago, please contact us! We are ready to put our heads together with yours to create a custom design that can transform your space and accent the beauty of your residence or commercial property.