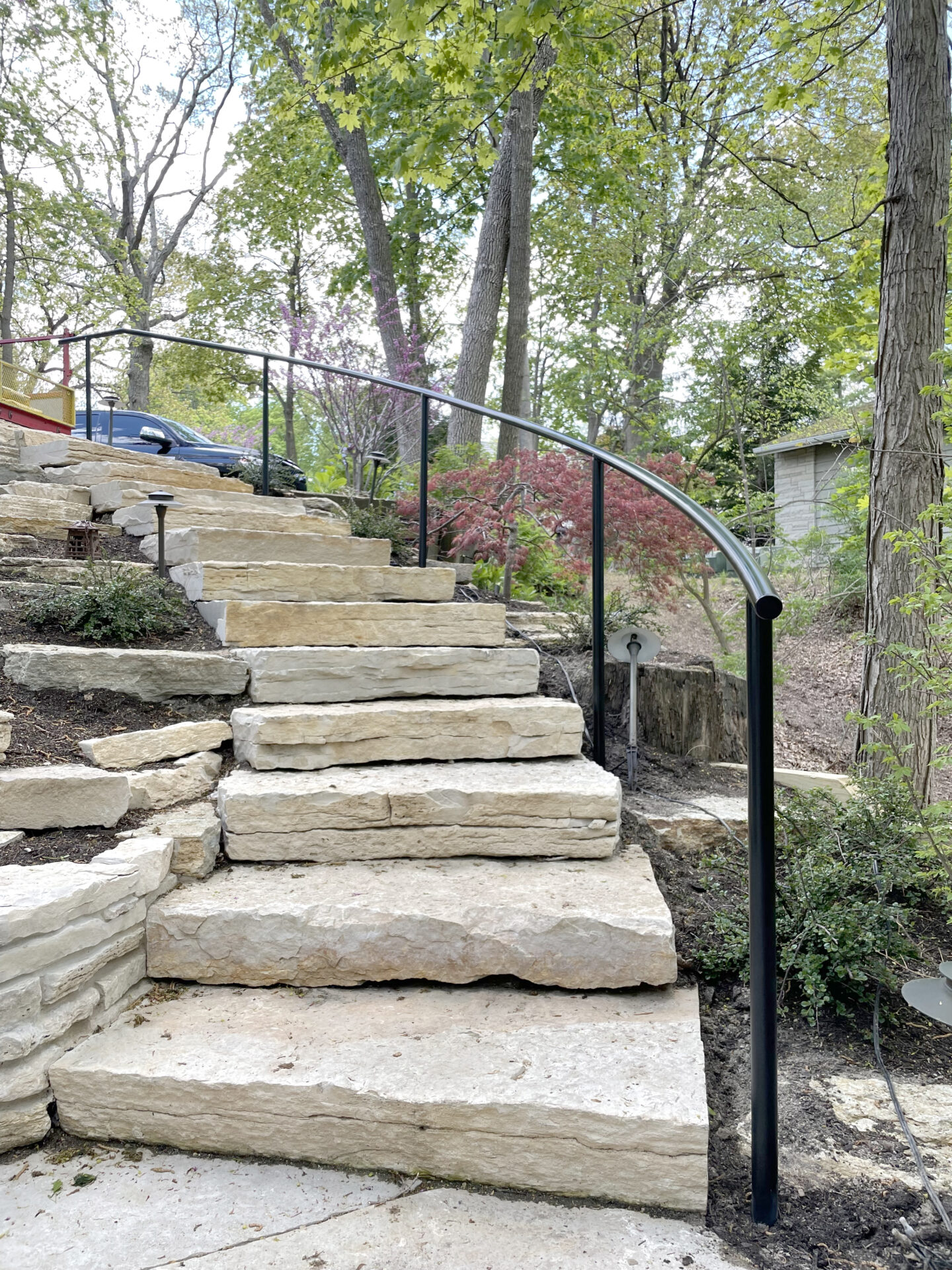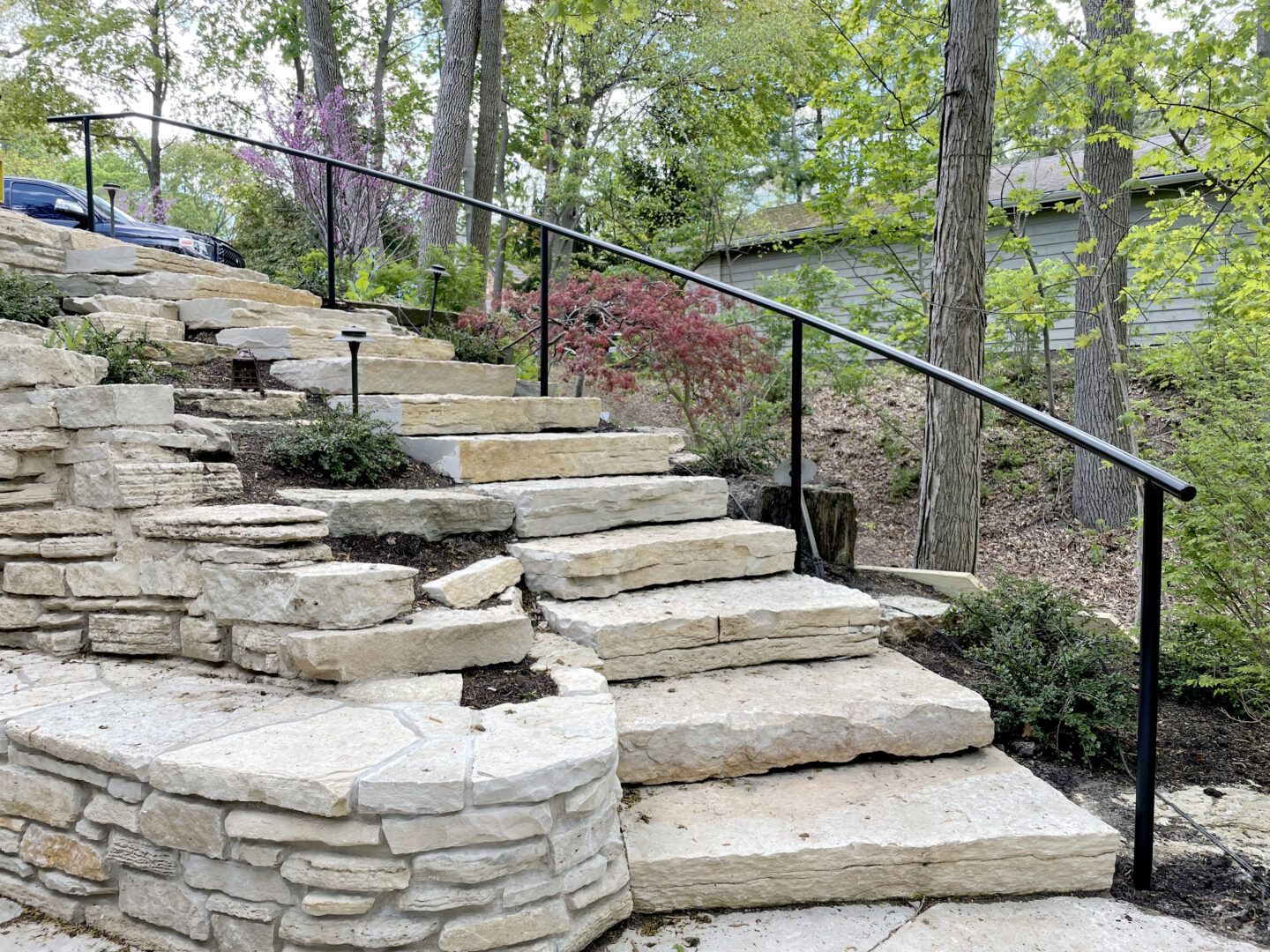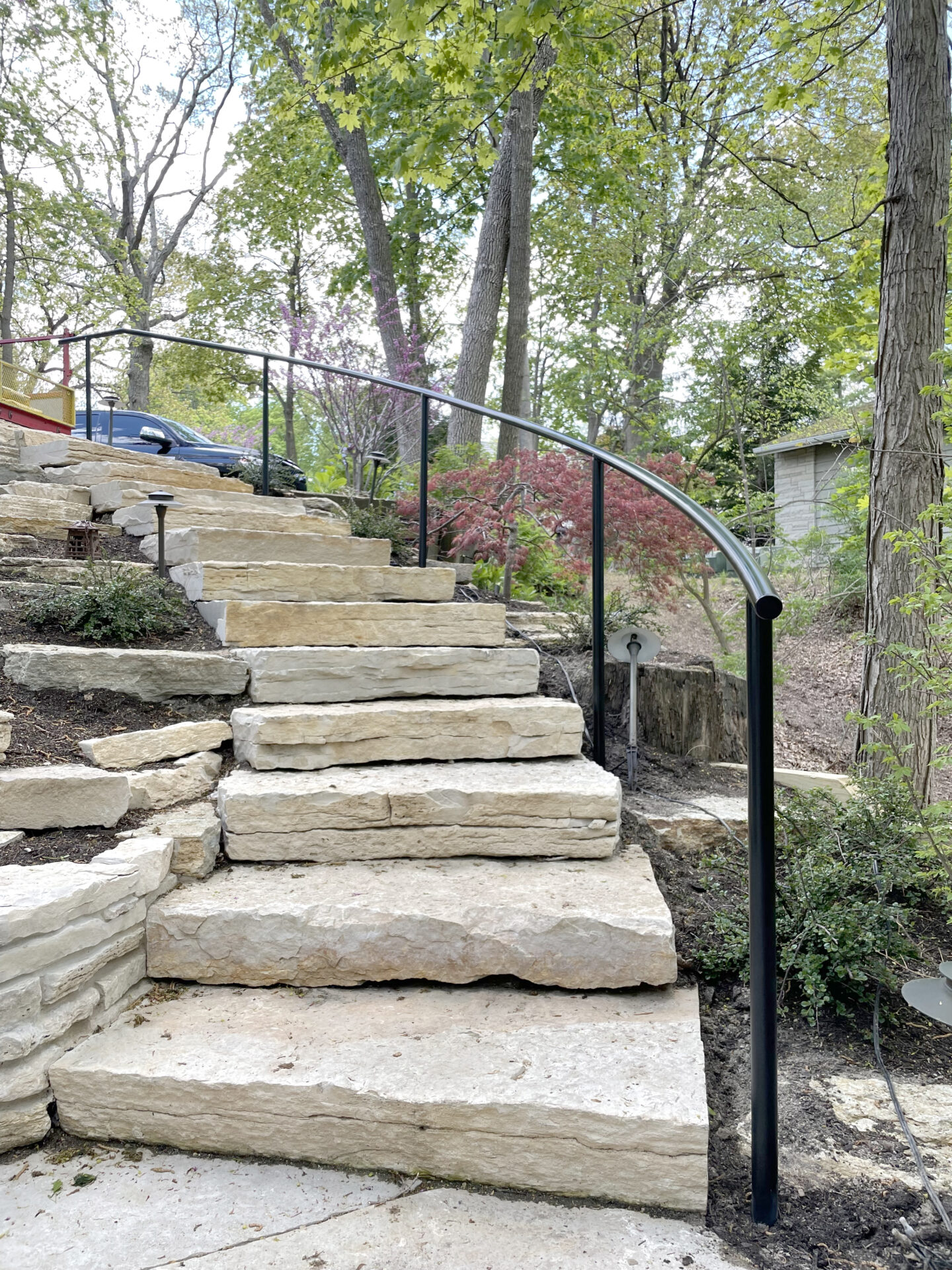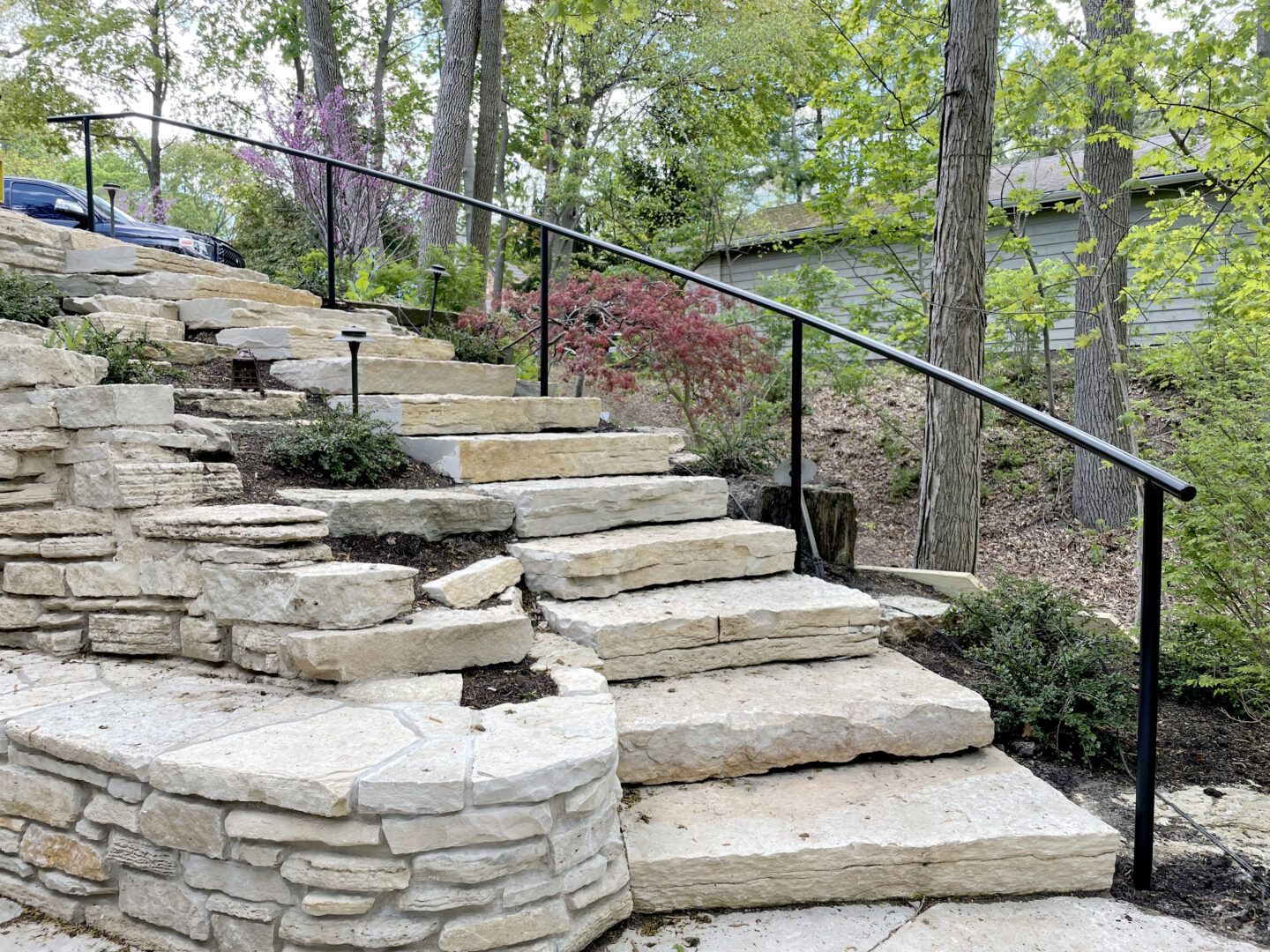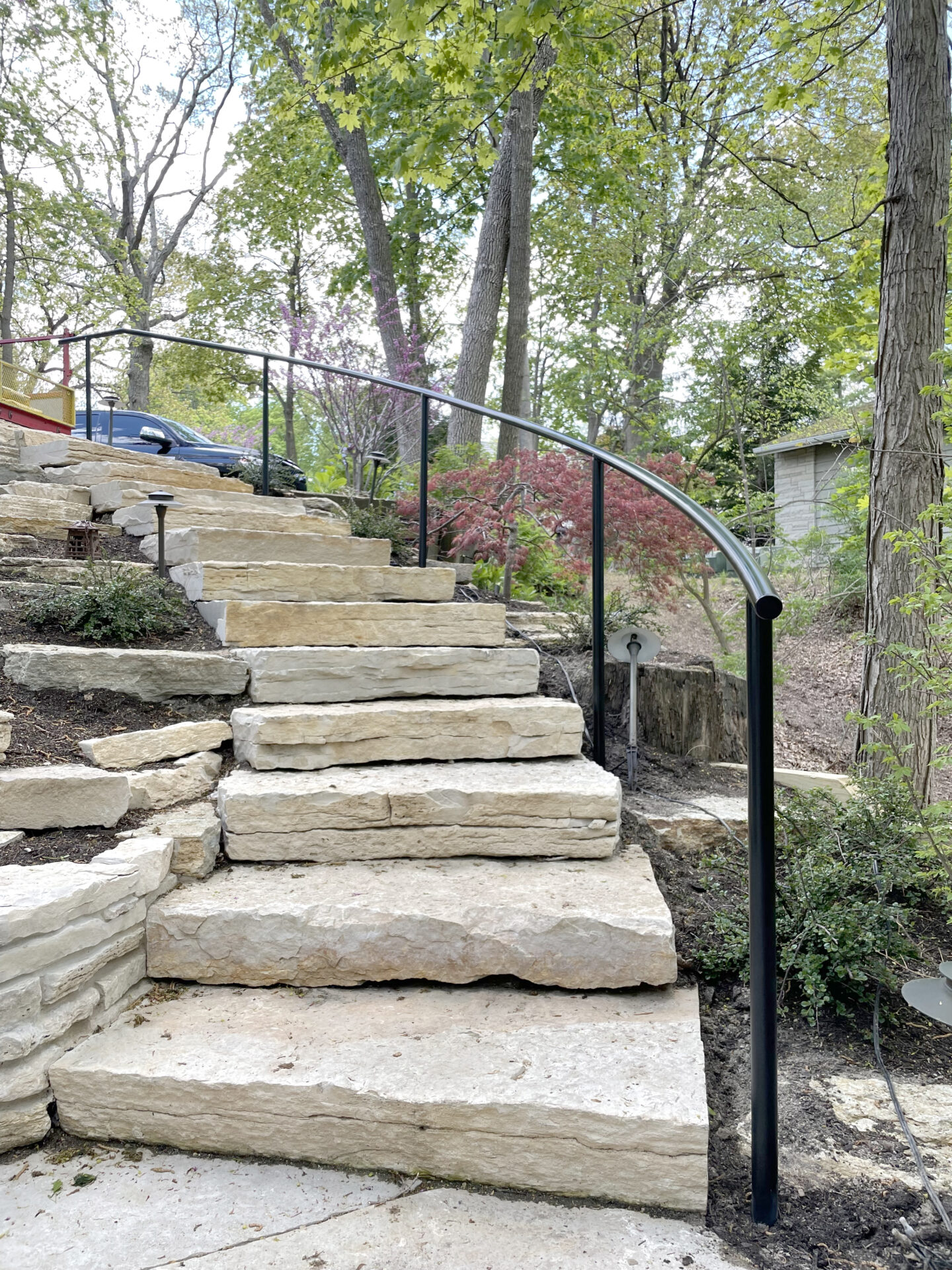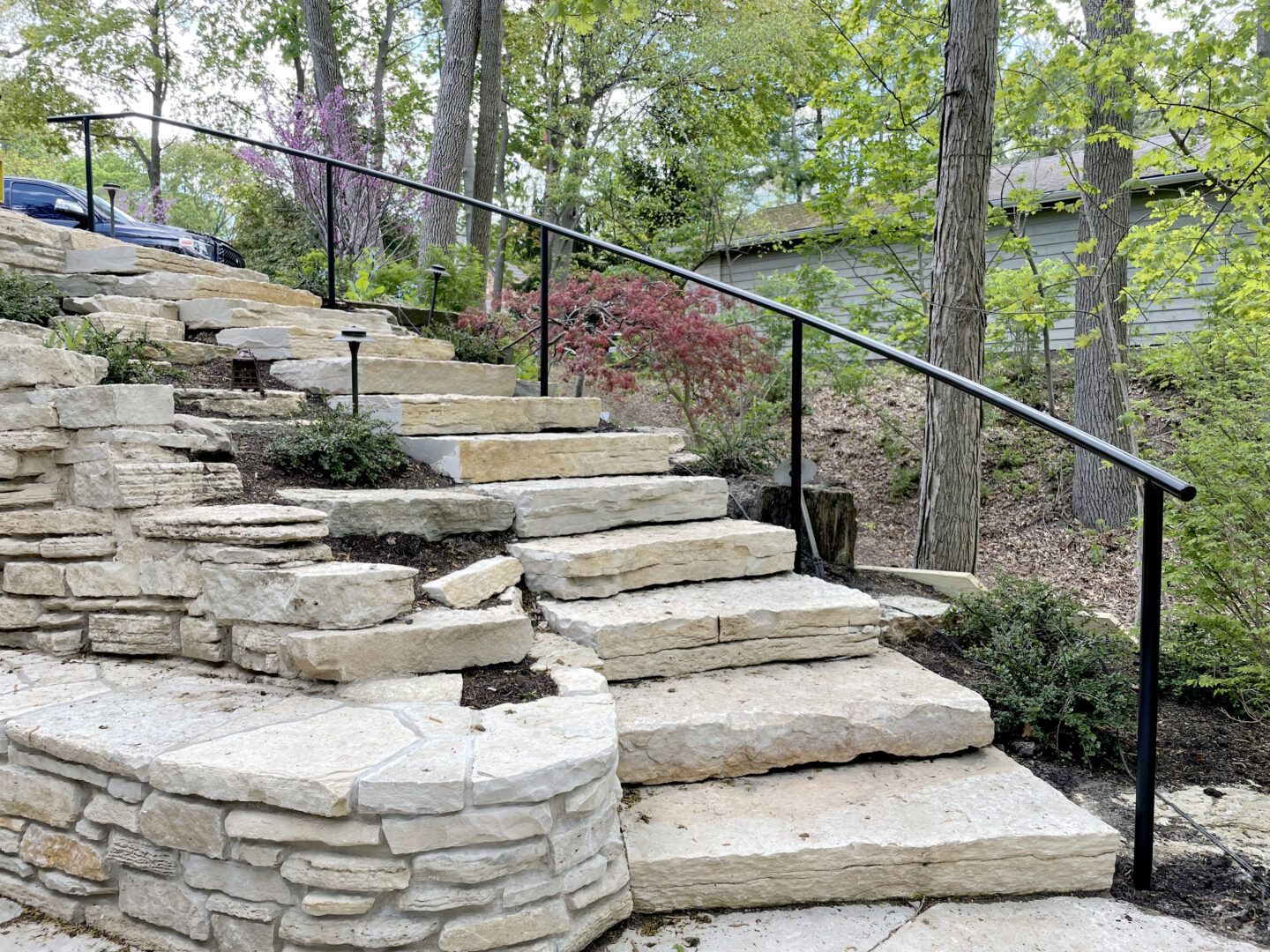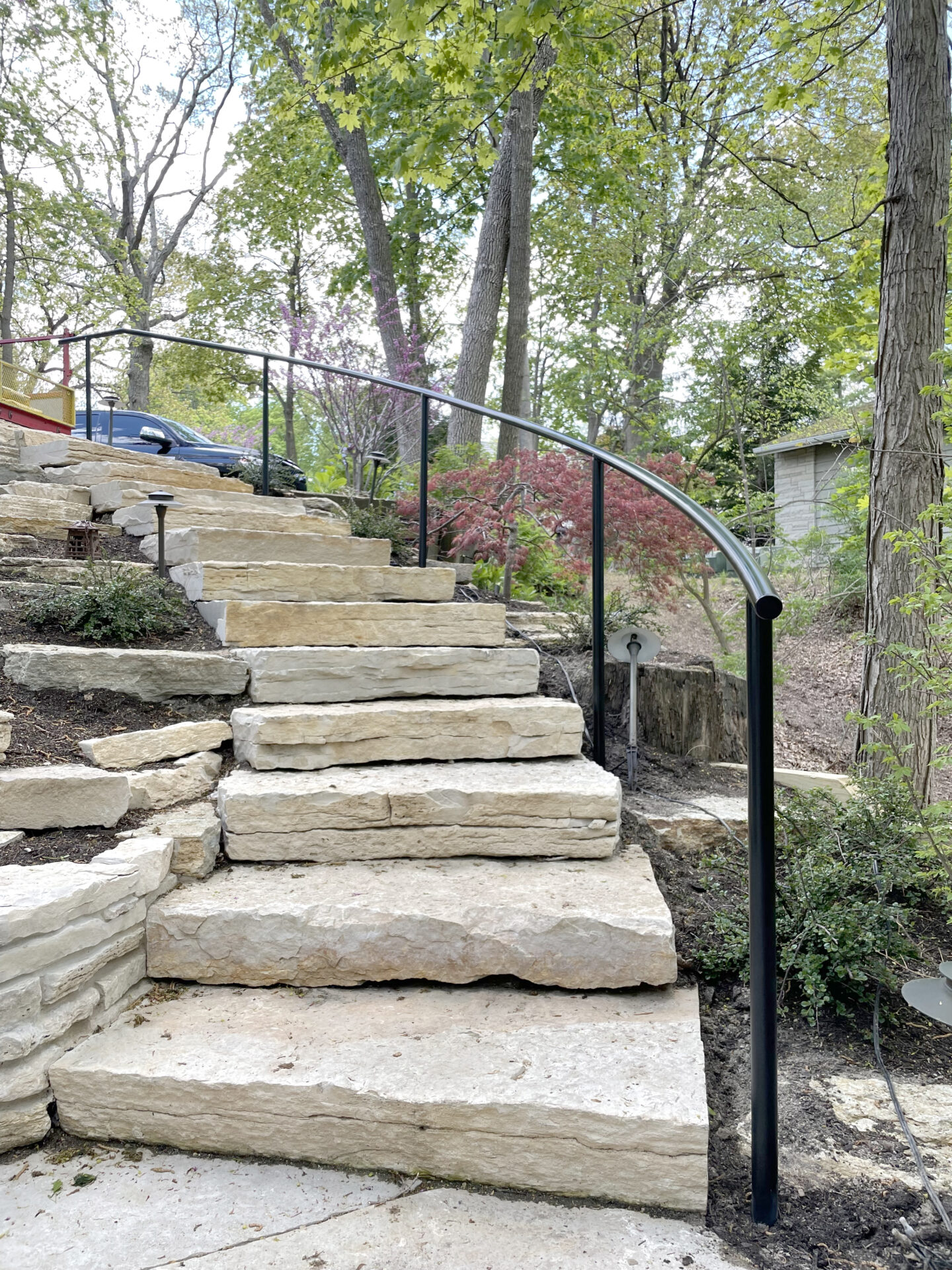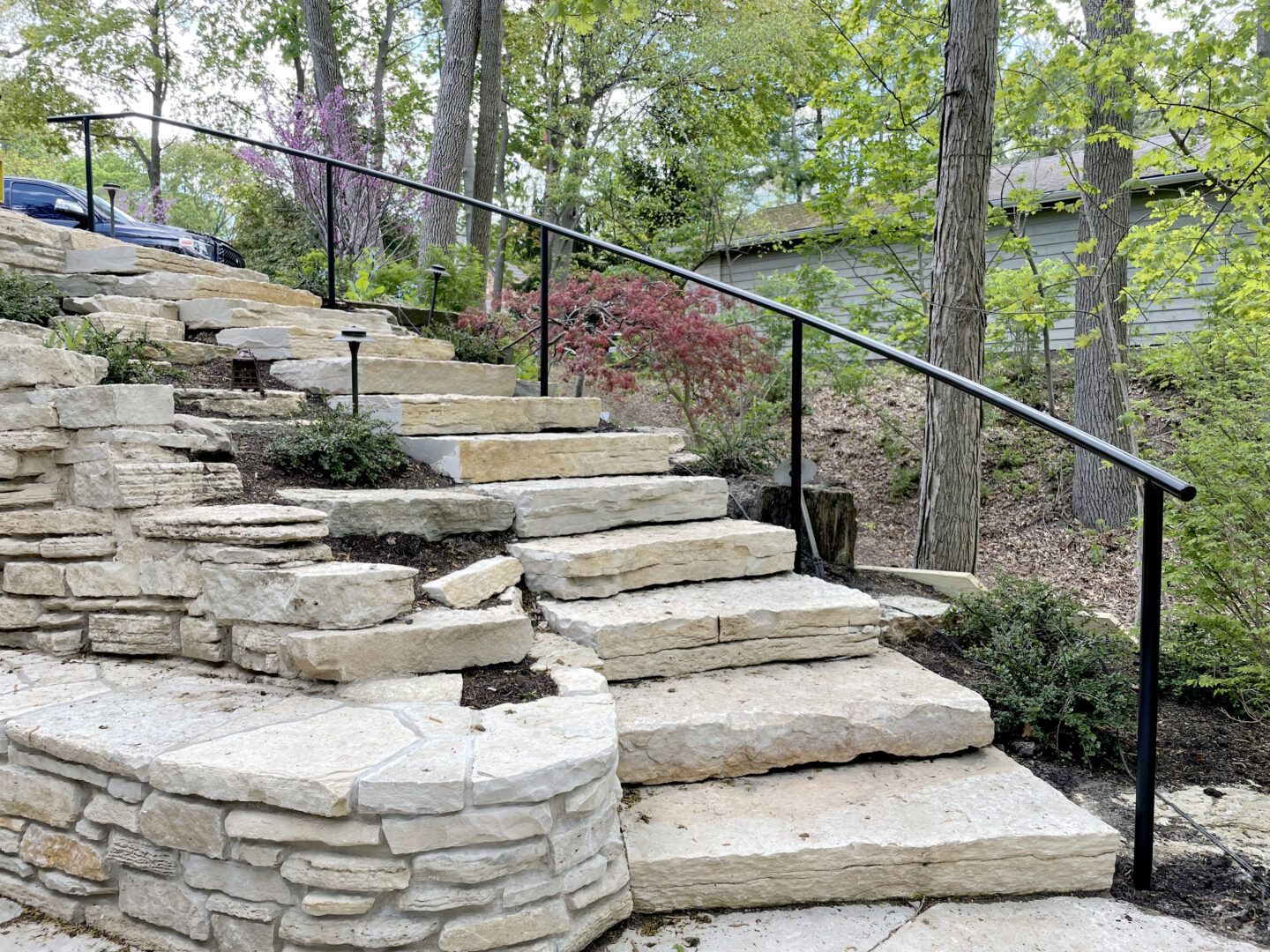 Traditional wrought iron handrails painted satin black in Lake Forest
H18
A homeowner in Lake Forest, IL was looking to add a sturdy and attractive handrail to the natural stone staircase behind their home. The stones, while beautiful, could be a slipping hazard in certain weather and a handrail would provide the safety measure that was sorely needed. The style the customer wanted was traditional as they wanted their custom wrought iron handrail to blend seamlessly in with the surroundings and they wanted to ensure that it was sturdy and low maintenance, so they reached out to SMW for assistance. The customer saw a residential handrail style they liked on the SMW website and they wanted to recreate something similar.
The experts at Signature Metal Works took precise measurements of the area and forged a custom wrought iron handrail that was a little over 27 feet long in the round pipe style. All the pieces were primed with red paint and then finished with a coat of black satin. Once everything had time to dry and cure, the team at SMW delivered and installed the handrail. The finished piece is sleek and unobtrusive and matches the customer's vision for the space perfectly.
If you love how this project turned out and have a similar challenge at your home, give the experts at Signature Metal Works a call.