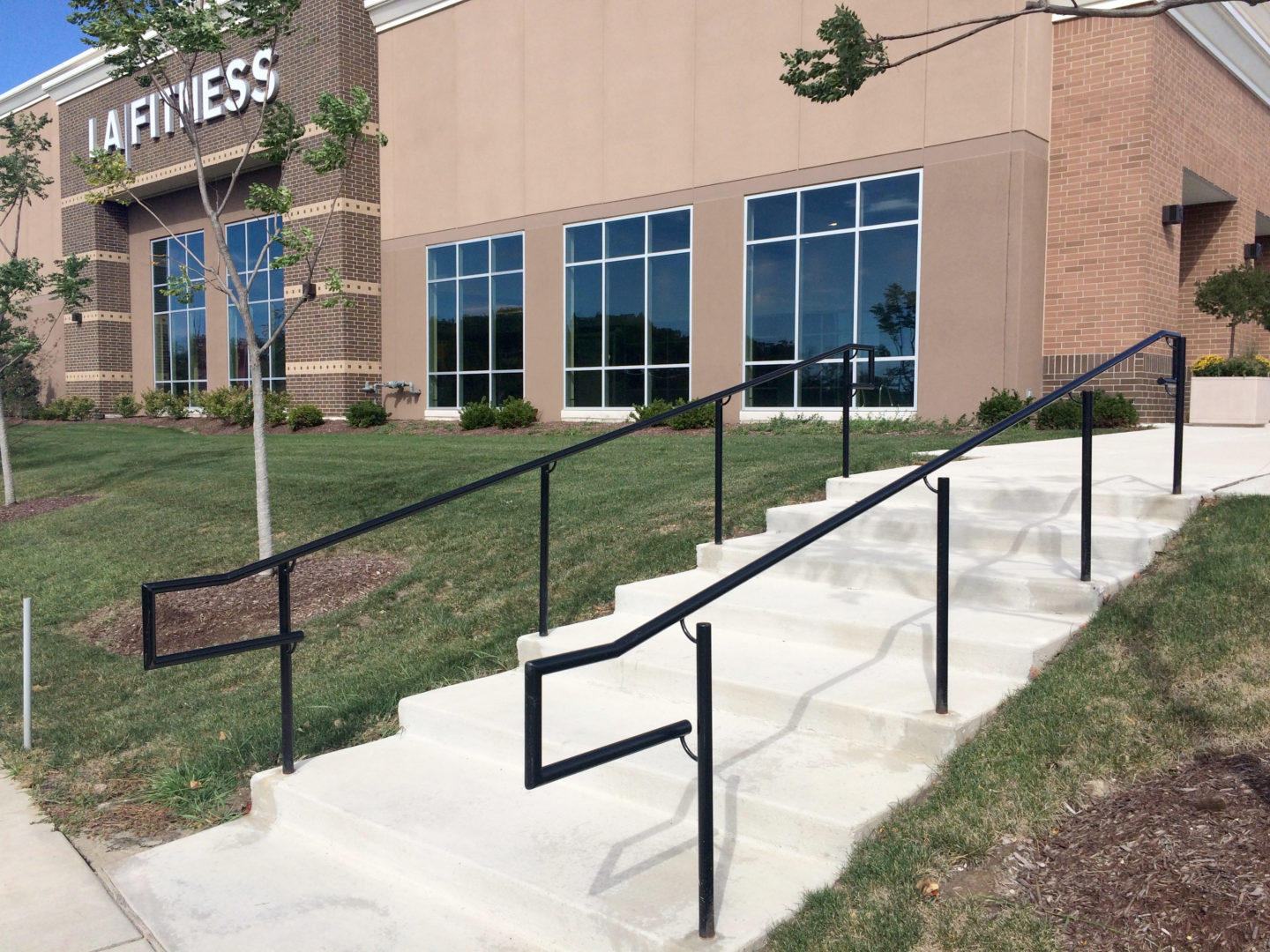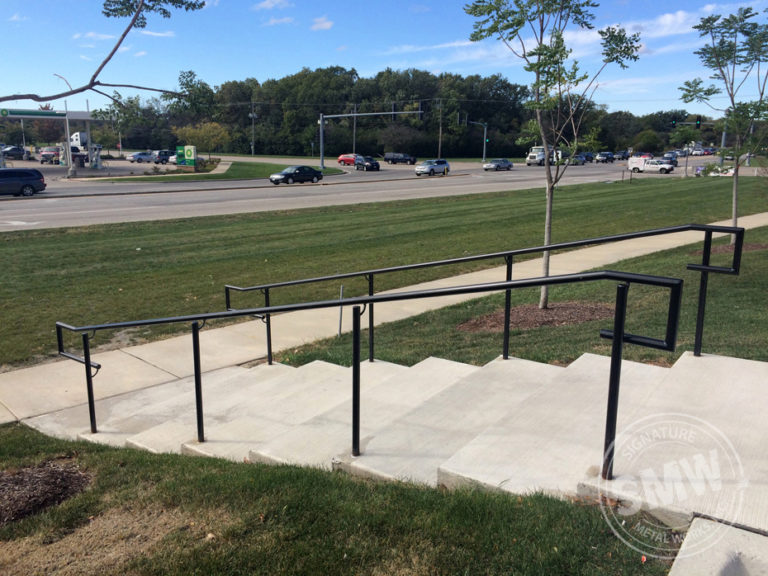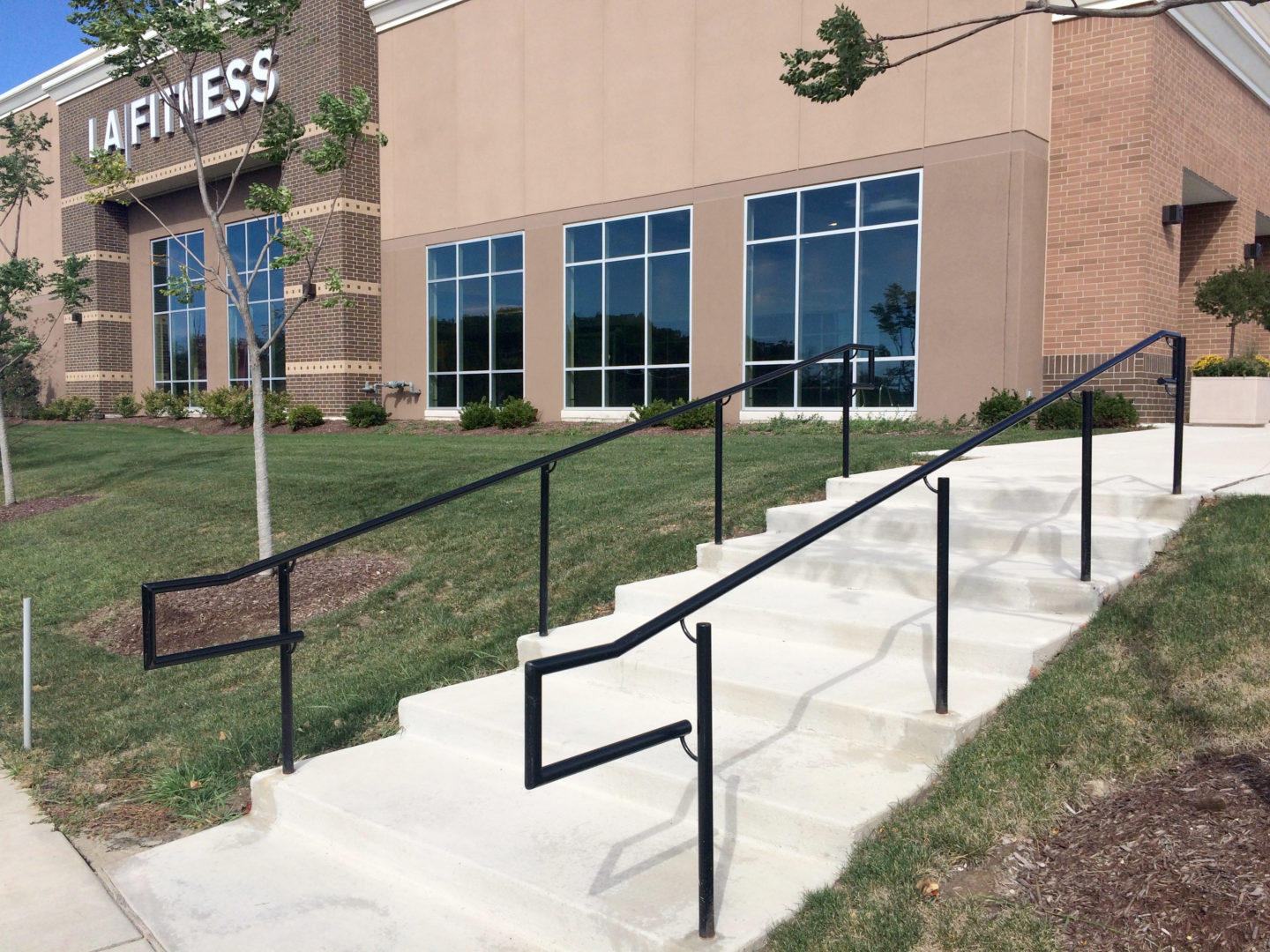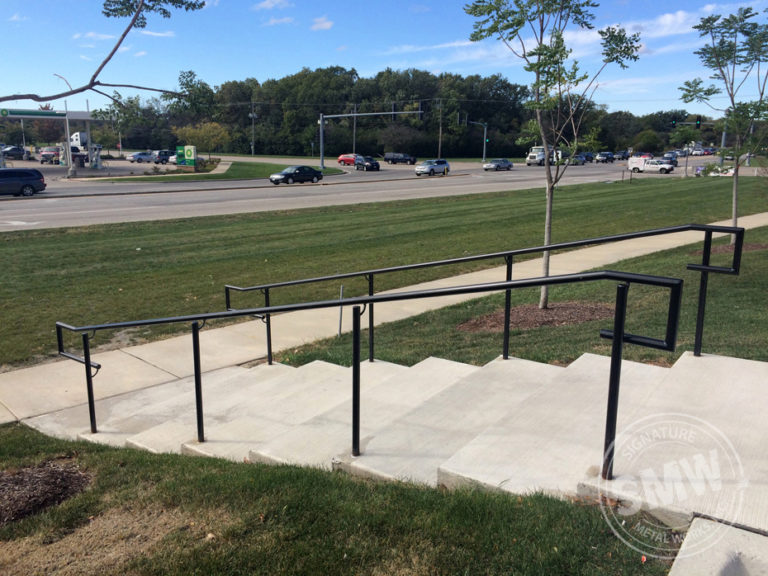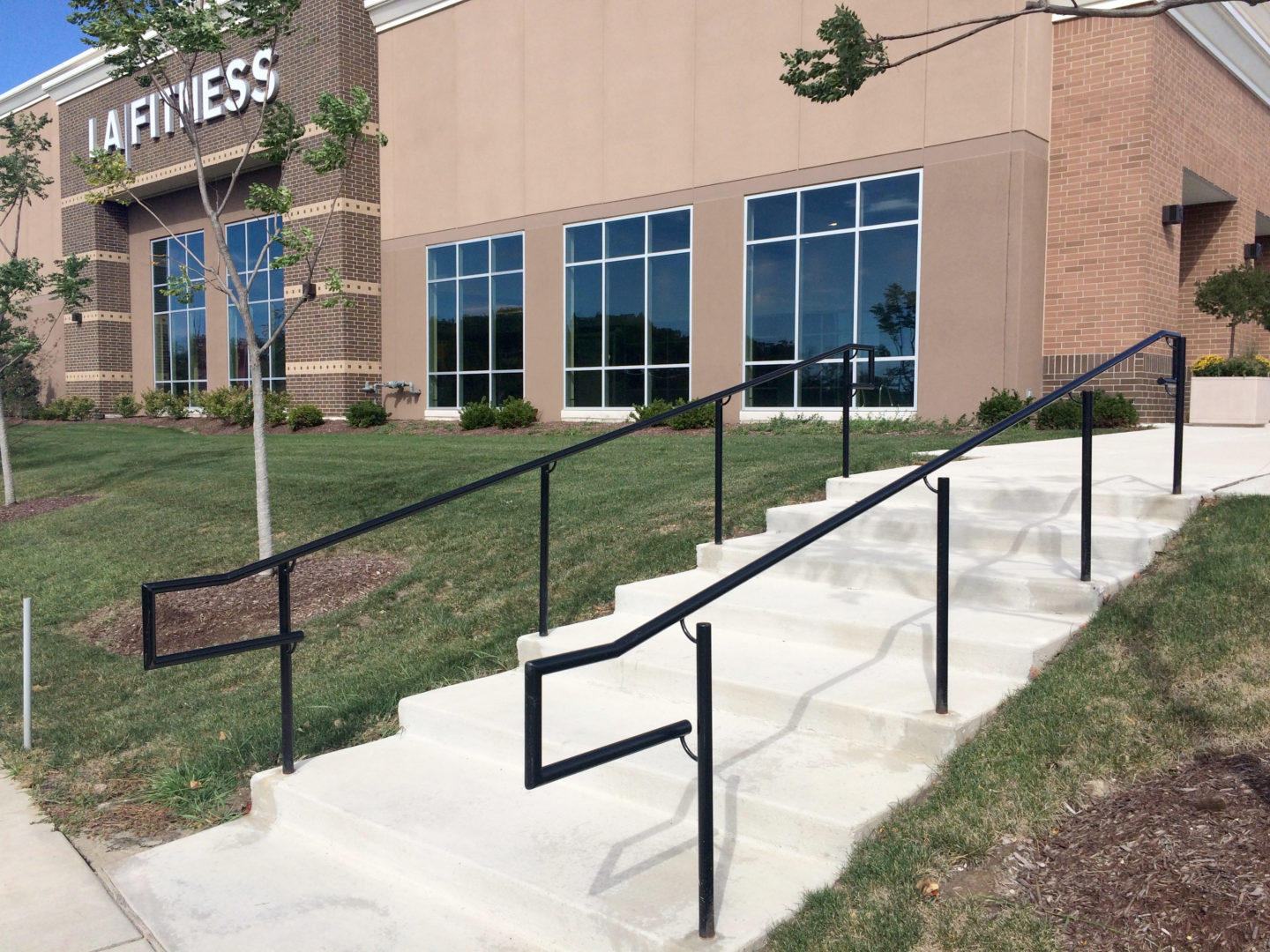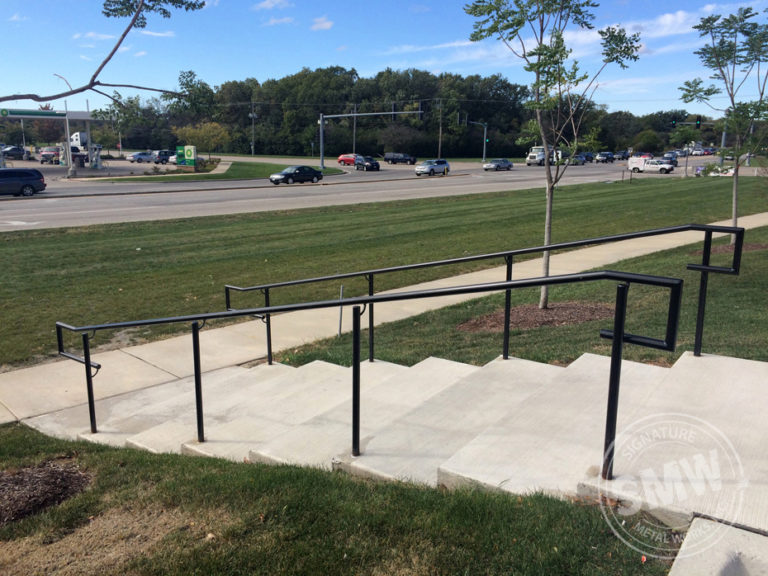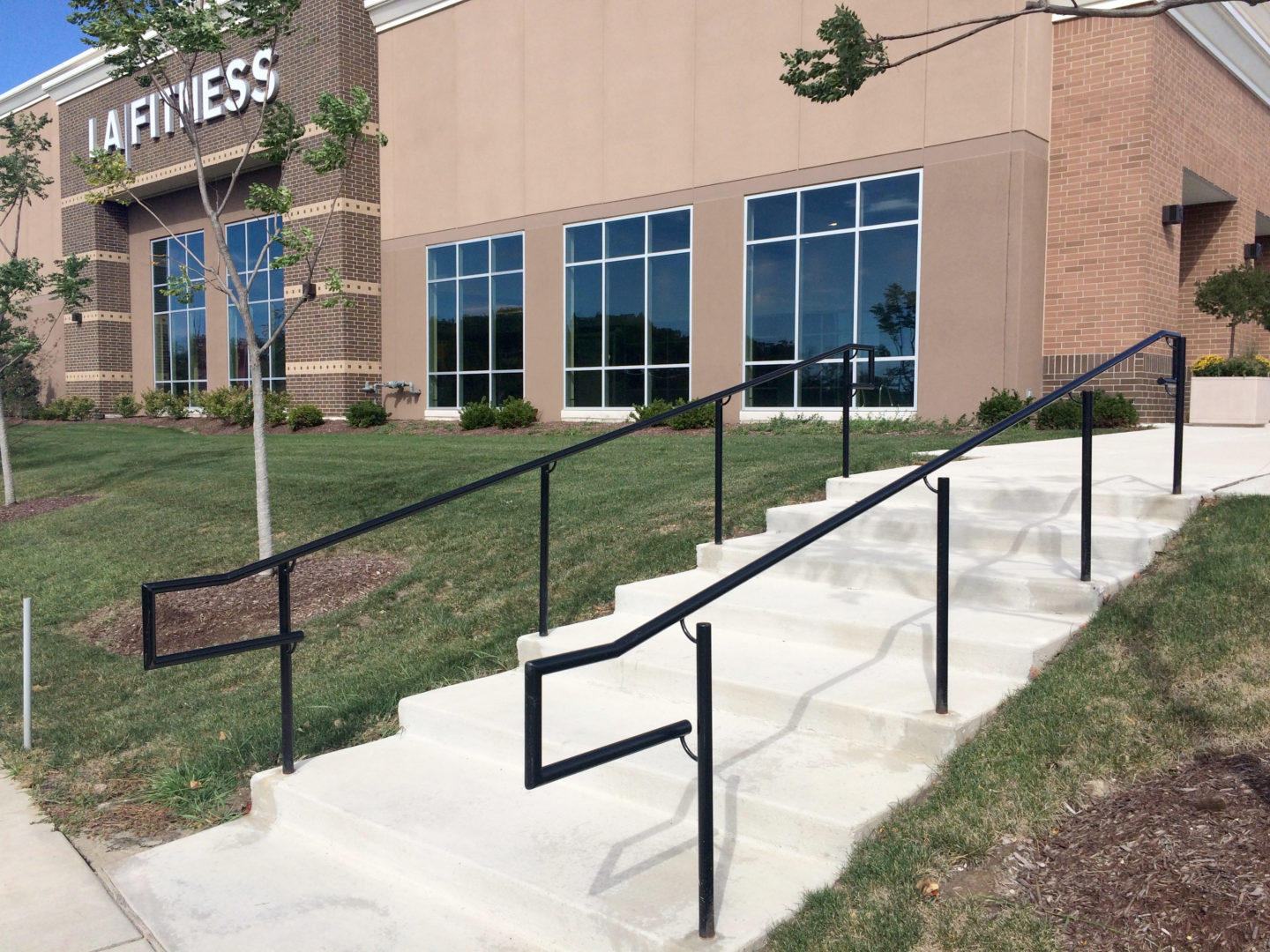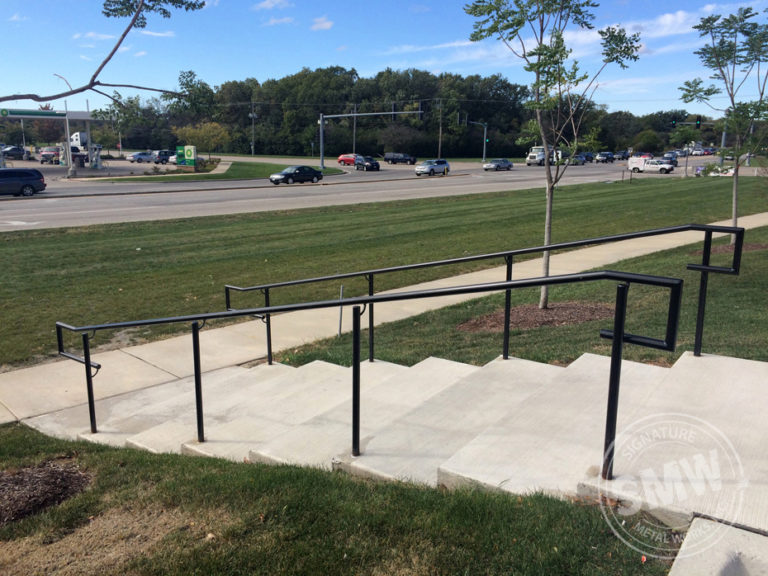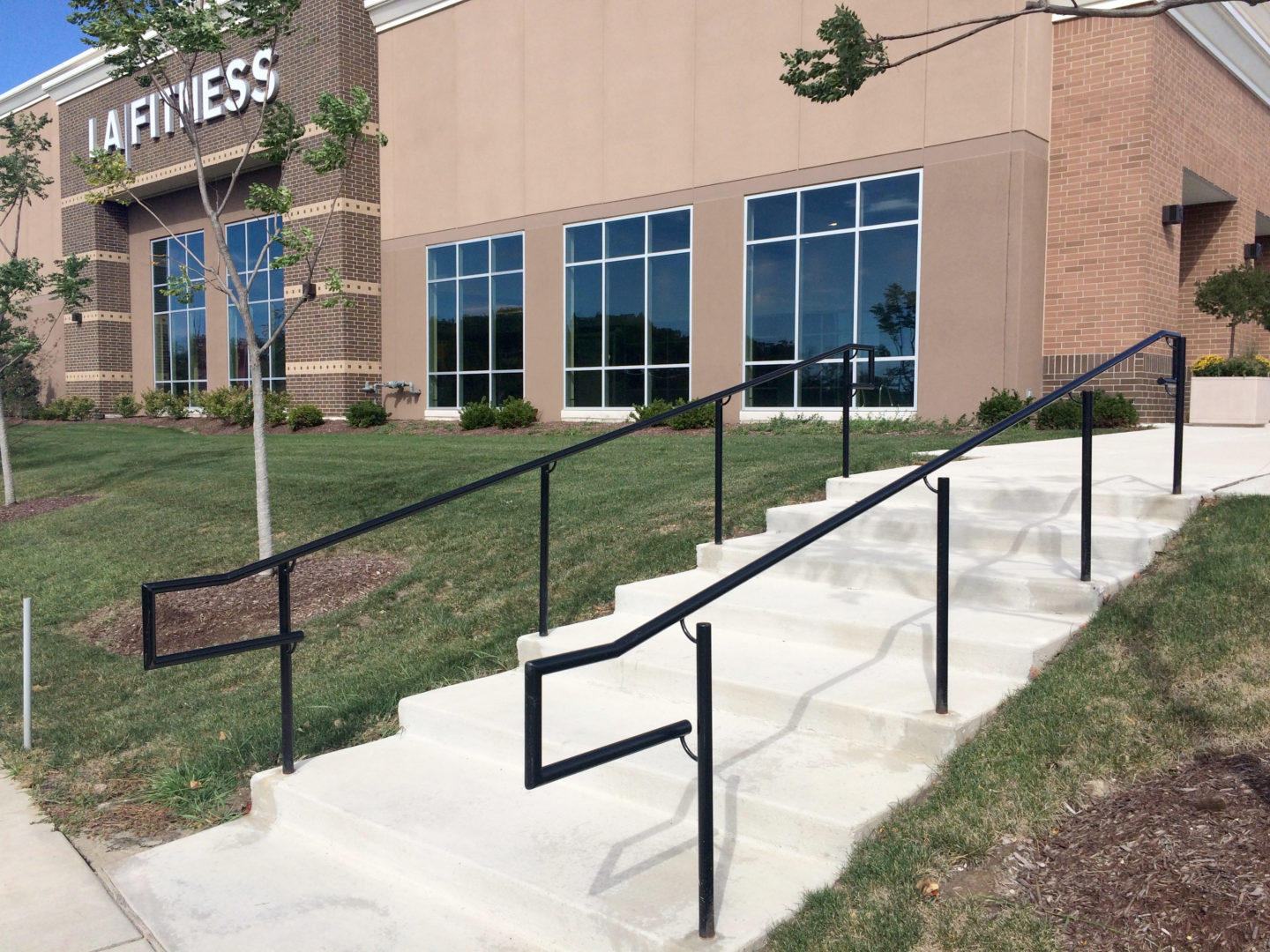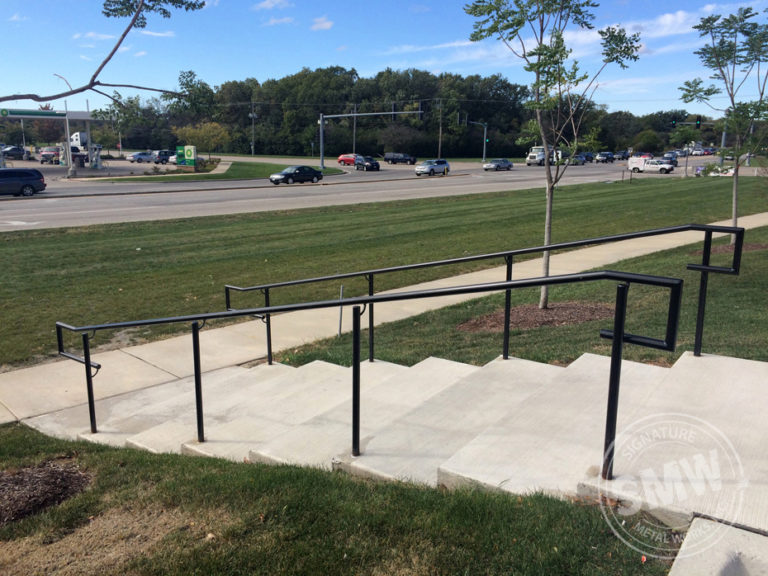 Industrial ADA wrought iron handrails in Glenview
H8
Commercial buildings are places of great design opportunity. When they are first designed they are built with a purpose, just waiting to be filled with commerce. The LA Fitness in Glenview was one of these places. A space where people of the area would congregate so that they could make use of the gym equipment and create healthy lives for themselves. Making sure the space around this building was safe for those active people was very important to the owners, and that is where we came in with our railing.
Leading up to the building there was a set of concrete steps. We created an Industrial style railing built to ADA standards in wrought iron and then painted it a glossy black. With the rounded pipe elements and the rectangular curve we added an element that was modern and sleek, as well as functional.
Accessibility is an important aspect of any professional business. Not only is it mandated by law, but it's also common courtesy. By making railings for ramps and stairs more beautiful as well as functional there is an opportunity to accommodate those who could use the assistance of a railing.
Against the light backdrop of the LA Fitness building and the white concrete, these black railing stand out and clearly point to areas where clients should be walking. By using a structure, like a railing, to help direct the flow of your client's traffic you can keep them on the right path right into your business's door. The addition of the handrail also adds a safety element so that the stairs are clearly visible. This can keep the clients on the right path and not on the lawns where they could slip on mud or damage the grass.
Landscaping is an important element to structures, especially at the front of a business. It creates a path that clients will travel from their cars into the building itself. By using custom ADA rails for both function and a way of showing people the best route into the building you can create visual interest. Metal fabrication never has to be boring. Beauty can be understated and it belongs anywhere, even in front of standard commercial buildings. A custom metal railing or other additions can set your location apart.
Wrought iron is a durable material that can last for years without needing any maintenance. With the black coating of paint it can be highly visible and admired from afar. The simple modern theme of round pipes formed into the rectangular shapes is both practical and visually appealing. An addition like this to your commercial property can add safety and a sense of elegance no matter what your business.
Our craftspeople are ready to create whatever you need to make your building ADA accessible, your stairs a little safer, all while adding visual interest to your structure. Give us a call today!