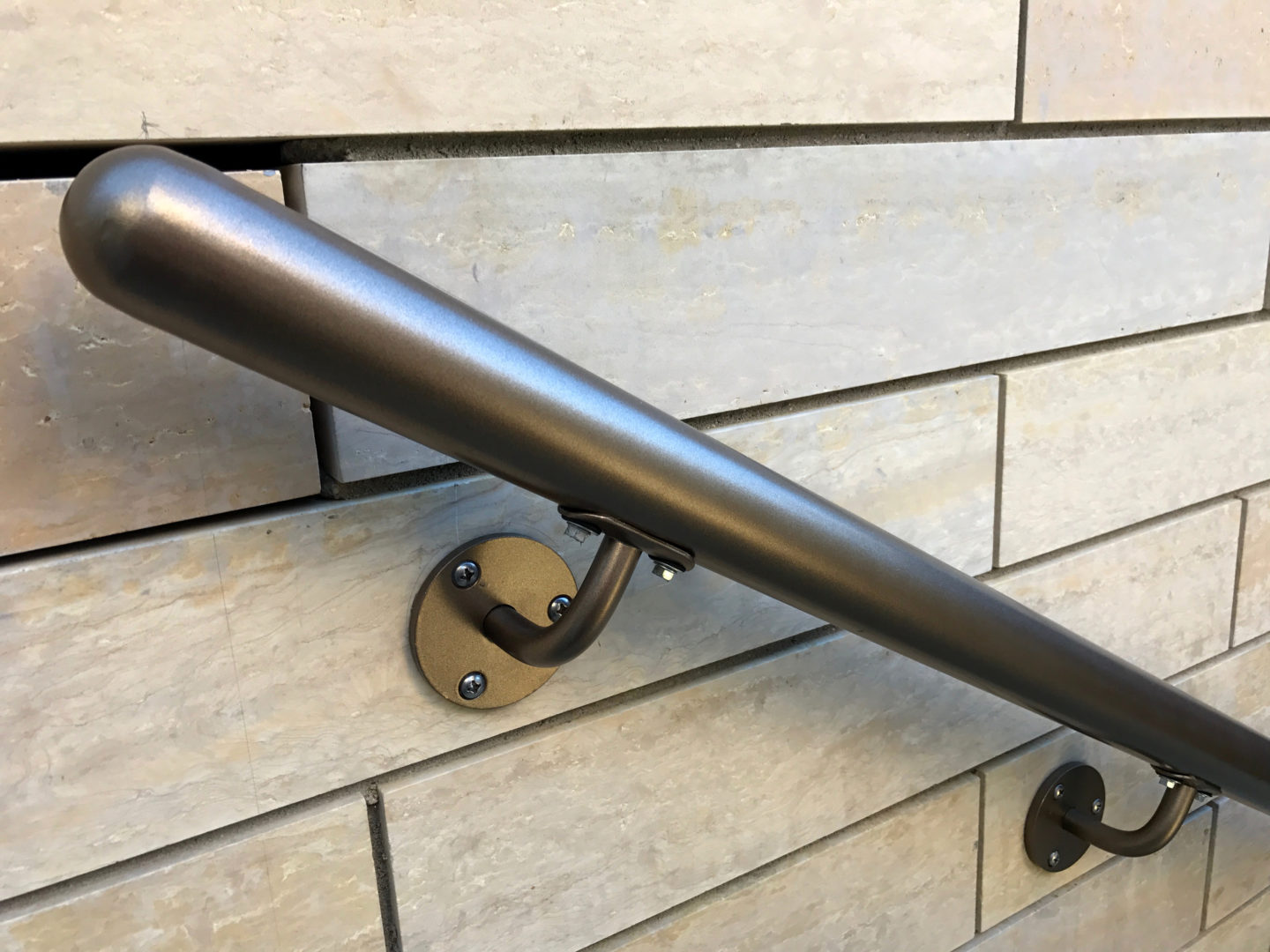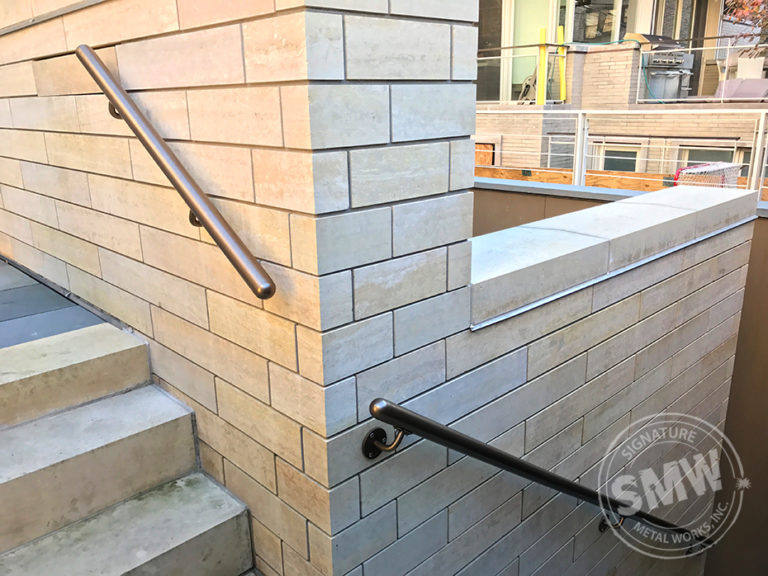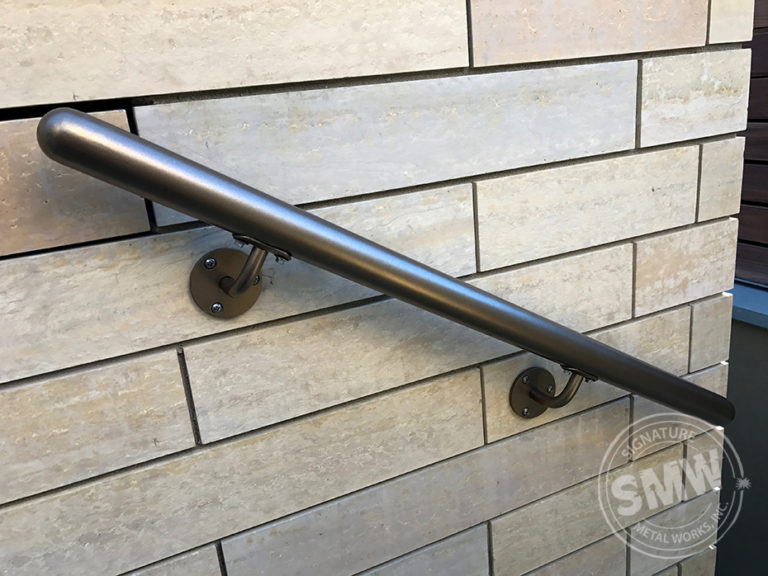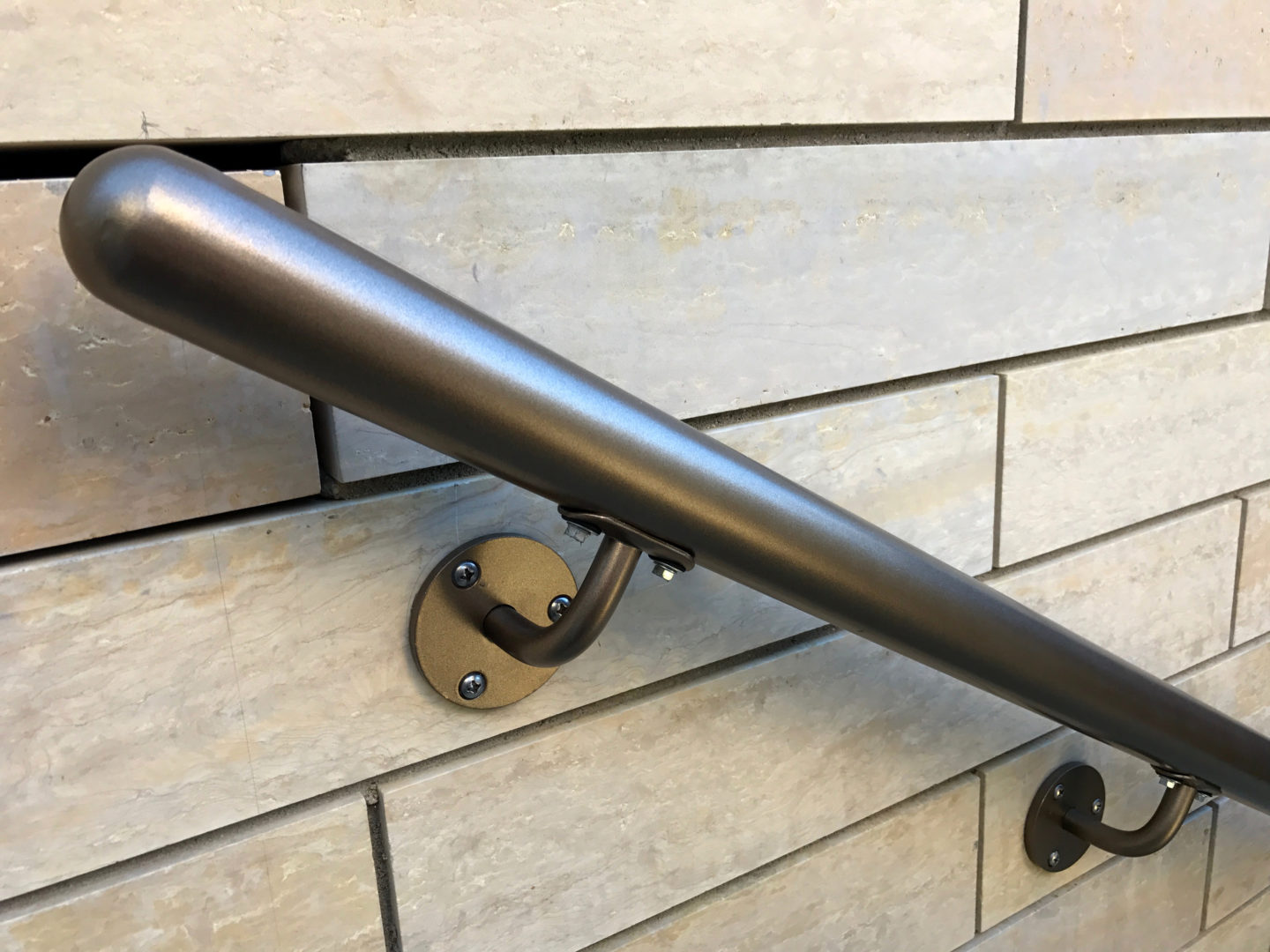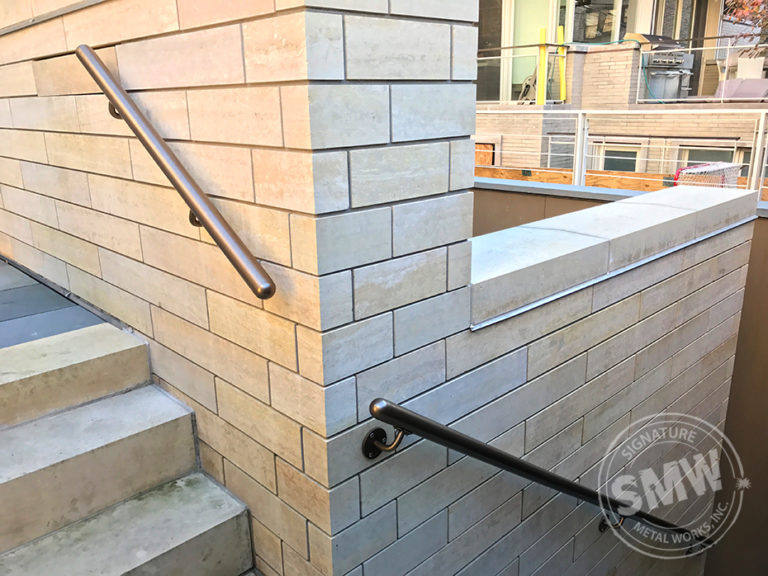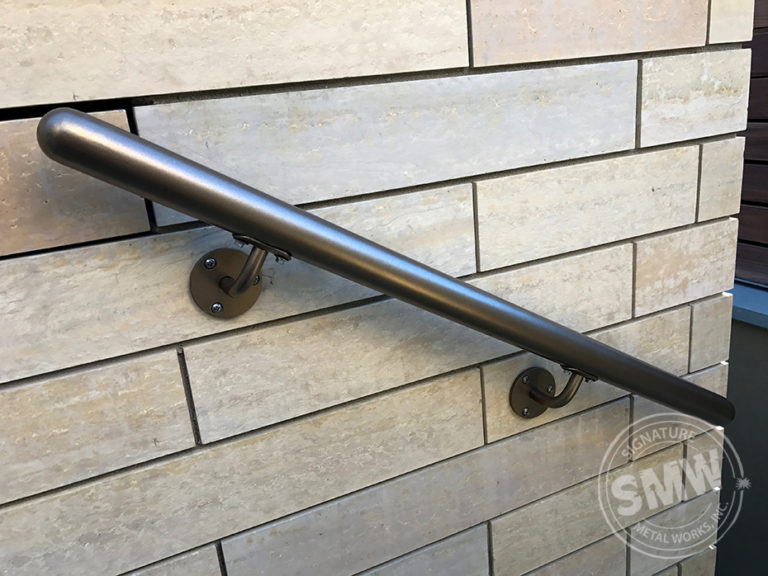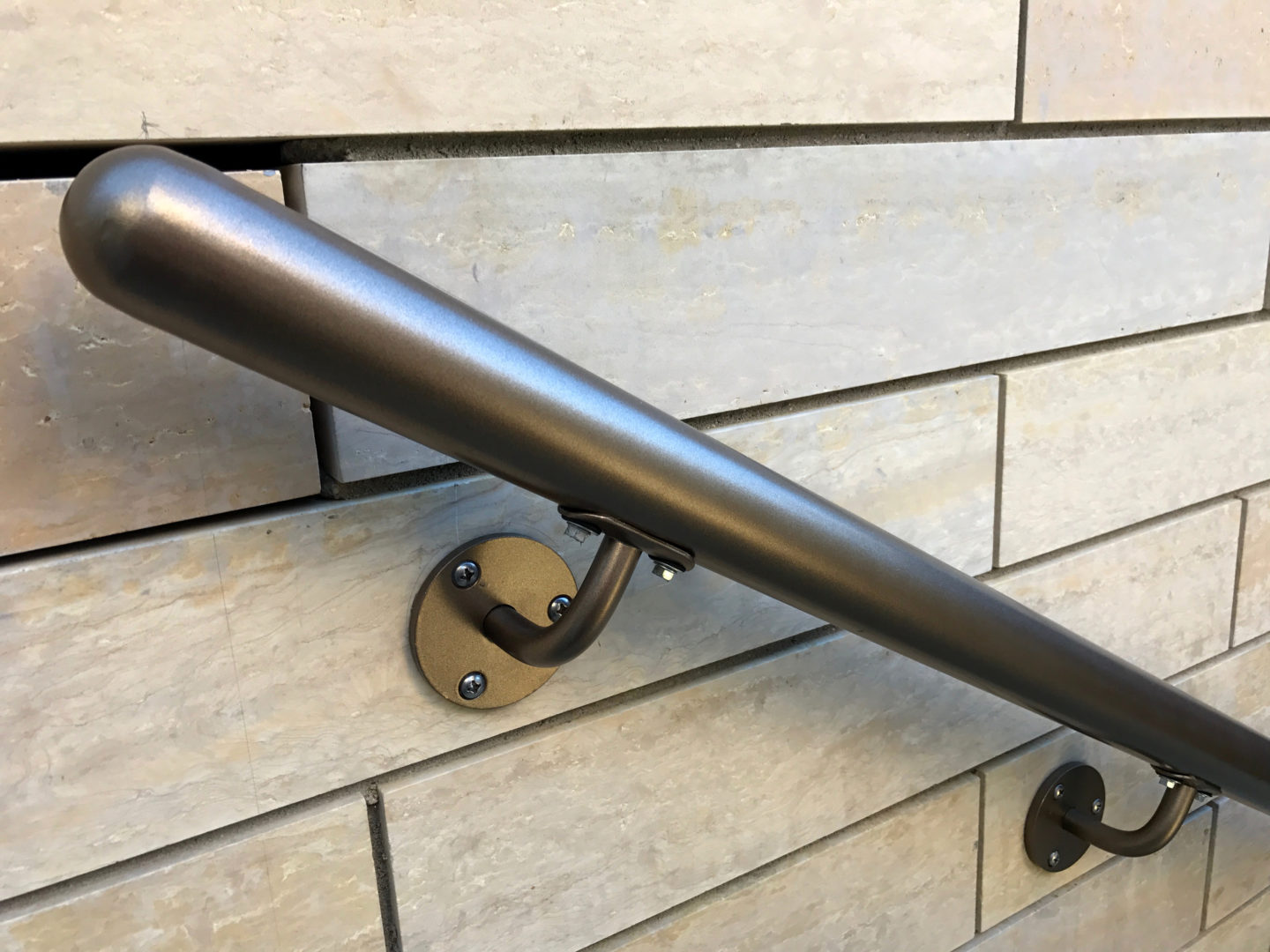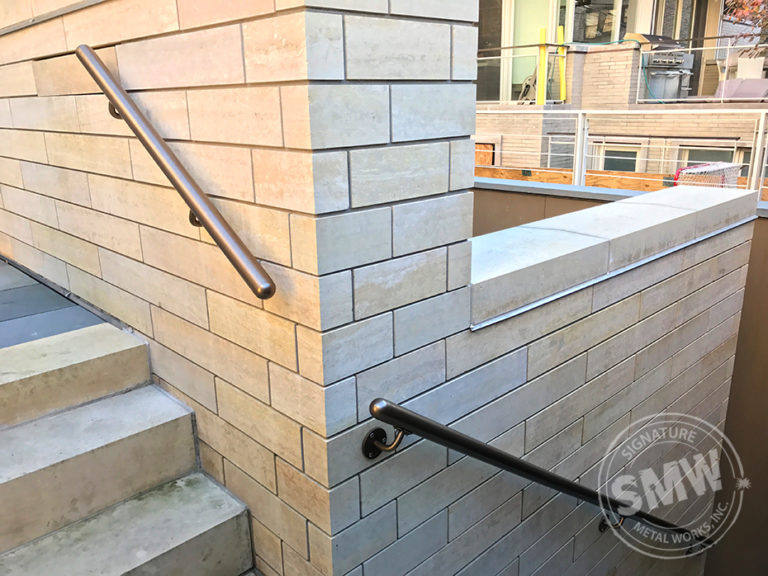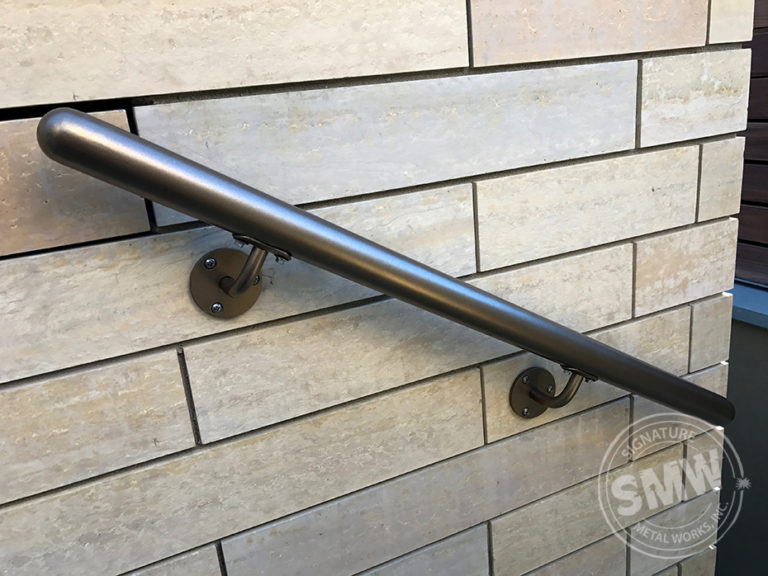 Industrial pipe wrought iron handrails in Lakeview
H4
Floating modern designs are always pleasing to the eye. Modern architecture often works together to combine the materials of the past with the sleek lines of the present. Creating something that invokes the colors of nature and combines them with industrial materials, is at the heart of modern-style architecture. For this residential area in Chicago, we wanted to tap into that modernist sensibility. The goal of this project was to create new handrails for the steps leading to an outdoor porch area.
Outdoor gathering spaces are important aspects of residential areas. They can be the place for a family picnic or a neighborhood get-together. Sometimes an outdoor porch is just a nice space to sit enjoy the sun. As the saying goes, 'the journey is as important as the destination.' These handrails become a part of the journey going up to this outdoor porch, or a part of the outdoor experience.
The stairwell at this Lake View Chicago residential area was walled in by pale stone and we wanted to choose a finish that was both bold and elegant. The round pipe handrails were made from wrought iron steel with a painted metallic bronze finish. The satin sheen gives them an aged and timeless look, perfectly accenting the light colors of the stones. The custom rounded disk wall brackets were made using the plasma cutting technique and they provided beautiful anchors into the stone. The Industrial design created a visual contrast with the square cut brick, also bringing out the dark chinking between the stones.
The classic bronze finish was made to be weather resistant and perfect for this outdoor location. The bronze tone has become extremely popular with household fixtures in recent years because it straddles that modern sensibility. The metal pieces are often sleek, but possess a color that borrows from the past and gives the finished piece warmth.
The elegance of these custom simple handrails is not diminished by how practical and useful they are. With the smooth shape, the handrails are easily gripped by hands of various sizes for safe movement up and down the stairs. It avoids sharp edges and can give people on the stairs a sense of grounding. The metal warms in the sun and, in a way, shares the heartbeat of the space as you move through it. It is nature and industrial modern design at work.
If you are interested in creating a unique feature for your outdoor space, please contact us and share your ideas. We have been serving the Chicagoland community as the leading design, fabrication and installation shop. We look forward to creating metalworks that are unique, beautiful, and practical for you.