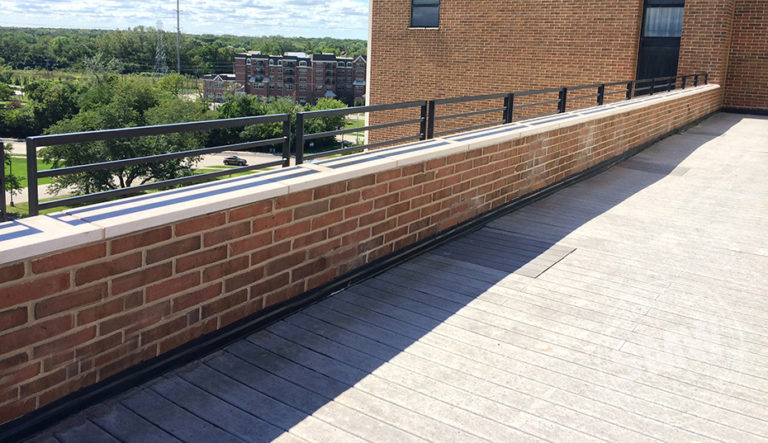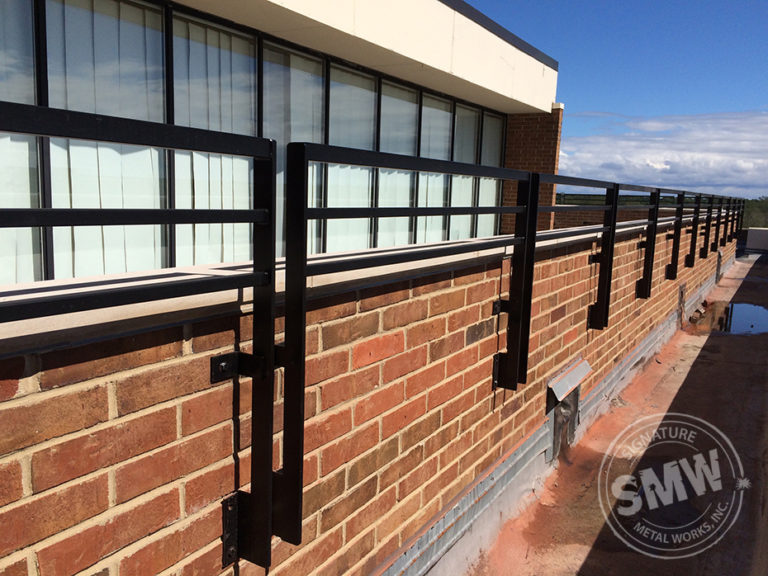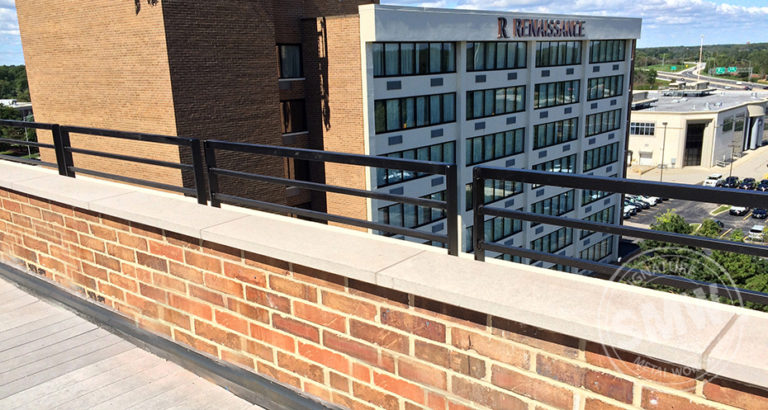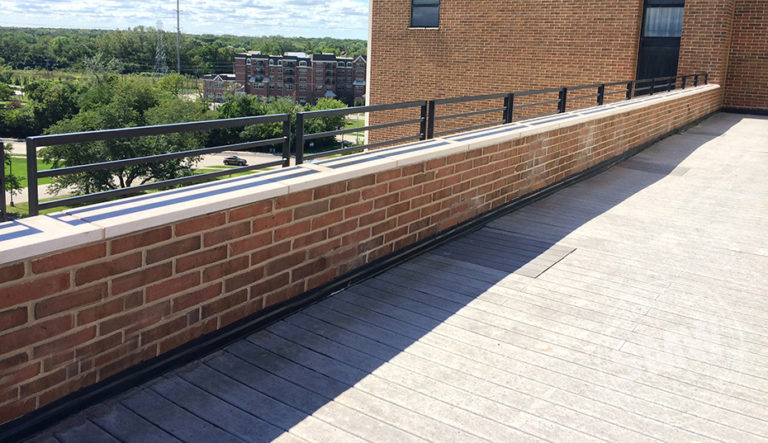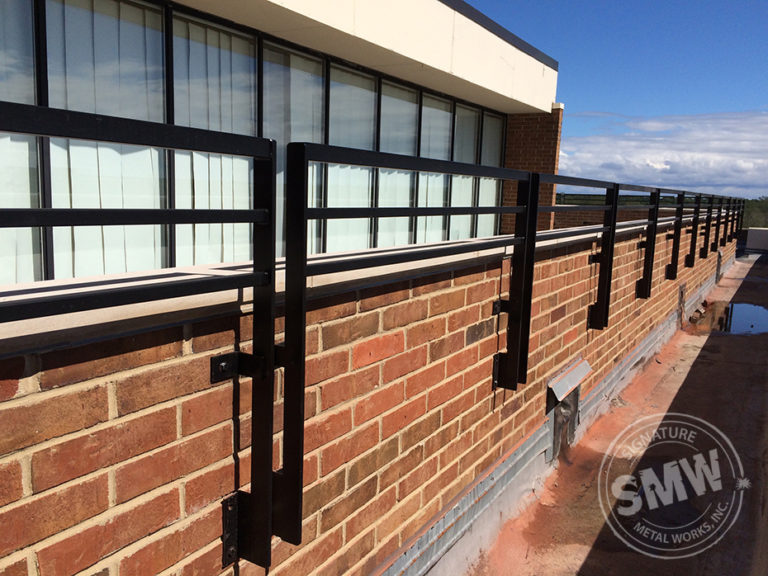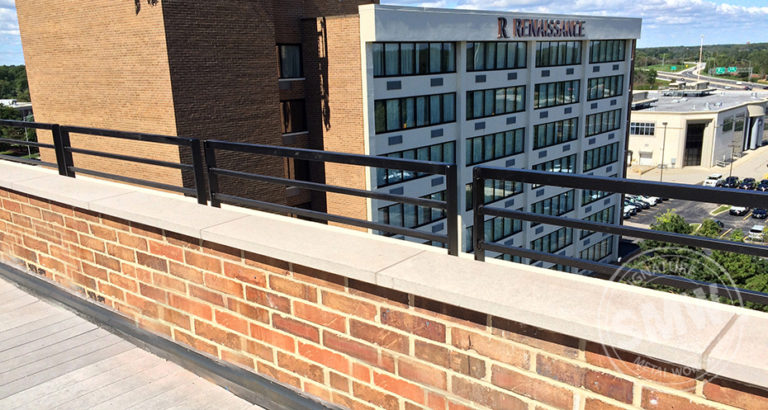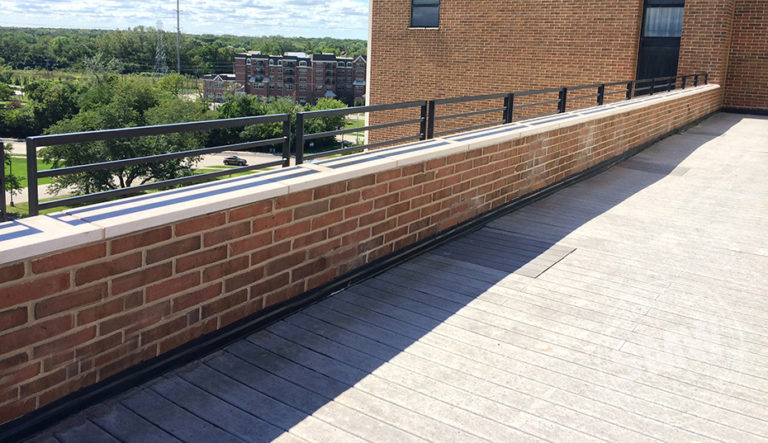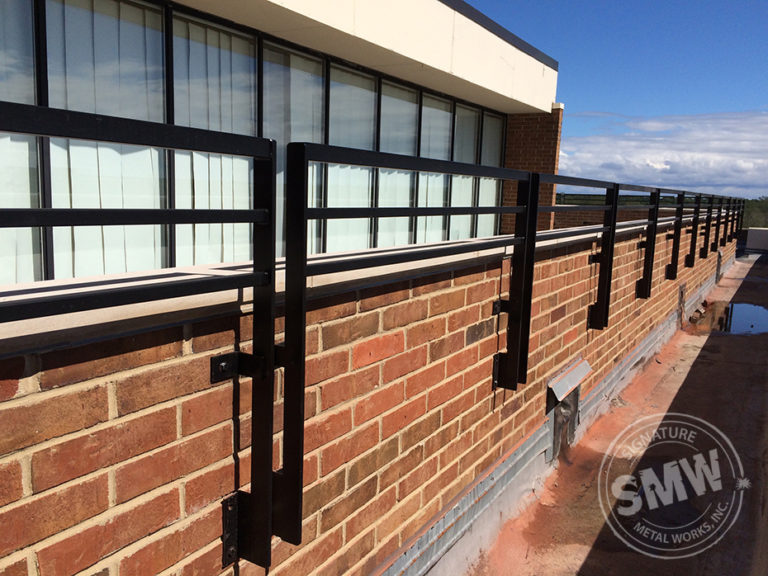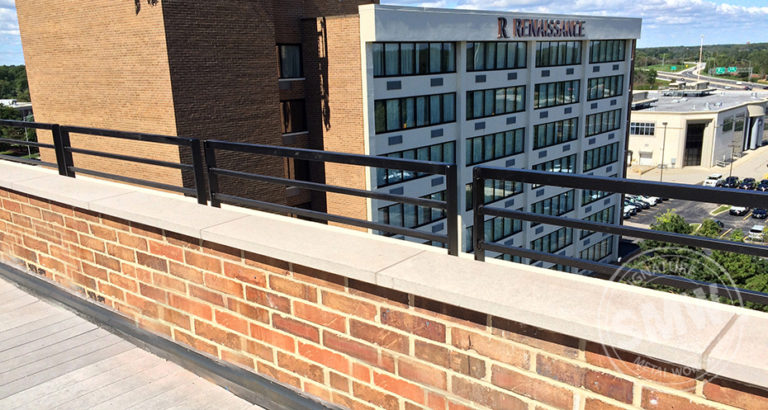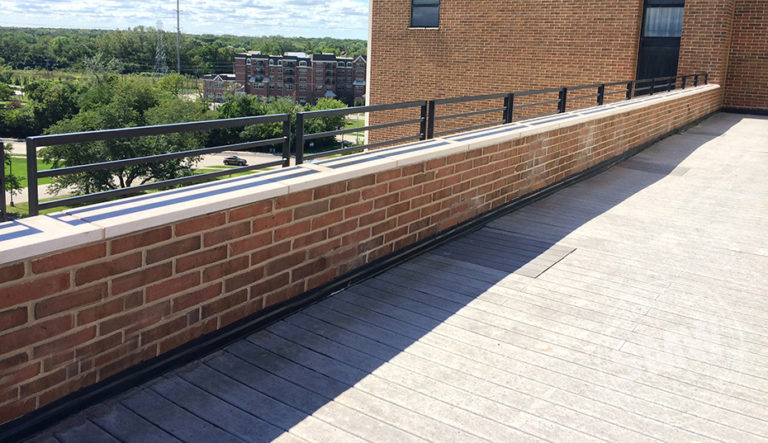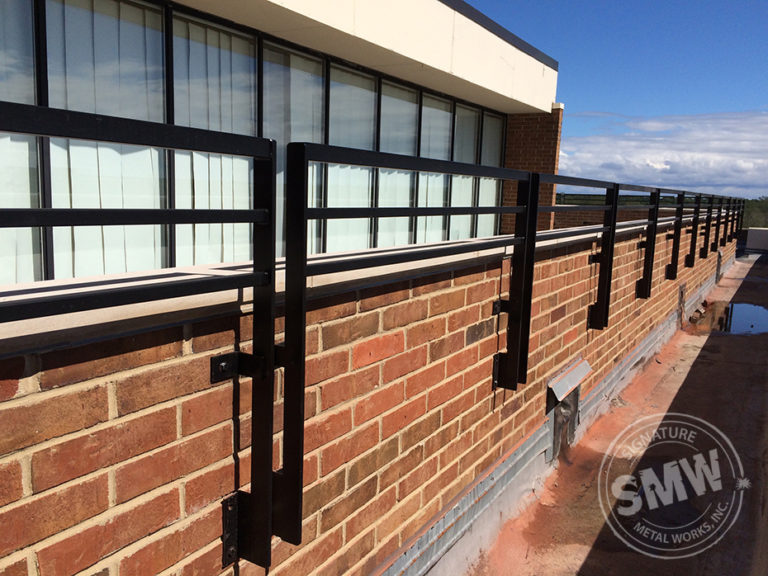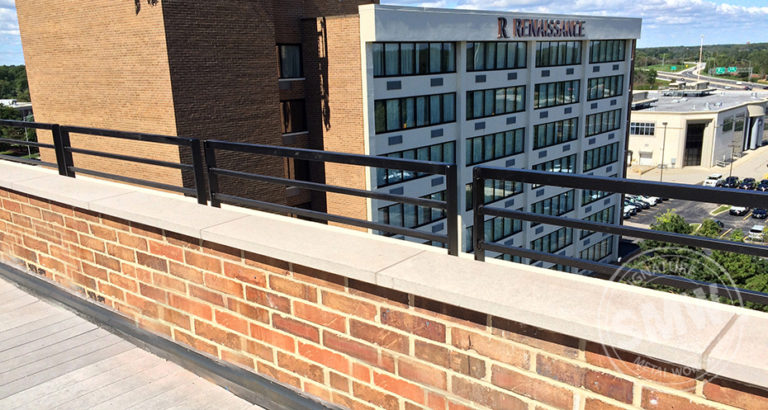 Renaissance Hotel Roof Patio Railing in Northbrook
M8
A hotel in Northbrook recently reached out to us as they wanted to convert their roof into a space that they could rent out for weddings or special events, but to do so they would need to bring the area up to code by utilizing proper height railings and their existing brick ones were too short.
We started out by getting some information from their designers/engineers to get a better understanding of the complexity of this commercial job in order to properly generate a quote. We were given the measurements and the intended design, and from that we were able to provide rough estimates for them to consider for their budget. Once all the paperwork was signed, we also provided shop drawings to show exactly how the finished sections would be fabricated and bolted. Their biggest concern was maintenance and they wanted something that would last a very long time with minimal intervention. We recommended powder coating for the ultimate option in durability, but the timeline and budget of this particular project did not allow for this. Instead, we ended up using a high quality paint finish, and provided specs on the type of paint to utilize and how often to maintain the finished installation. With powder coating we are limited to the type of fabrication we can utilize as everything has to then be connected with bolts instead of welding, so going with the painted option also reduced the fabrication cost. The fabrication process took roughly 3 weeks to get all the sections ready and to apply two high quality coats of paint to ensure durability and the drying process took roughly another week.
One of their main concerns was how the finished piece would be mounted onto the existing brick railing, and that concern turned out to be well founded. On the day of the installation, we came out and noticed that the bricks that we were to attach this custom commercial railing to, simply could not handle the load and were crumbling every time we would drill in to set our anchors. We had to go back to the drawing boards and make a quick change.
We consulted with their engineers again to create a few modifications. We asked them to add additional anchor bolts to the sections, while at the same time connecting all the sections together to provide additional structural support for the final product. We also recommended installing the product on the exterior of the roof as that would provide more event space and would prevent from people trying to pull on it.
All of our modifications did the trick and the final solution was a success. It was a challenging project, but that is one of the reasons we are one of the best fabrication facilities in the area. We not only fabricate but install and problem solve any situation. In the end everything was done on time, and the happy couple scheduled to have their wedding on the roof of this fantastic hotel, had their dreams turn to reality.
What do you think of this simple yet modern solution?