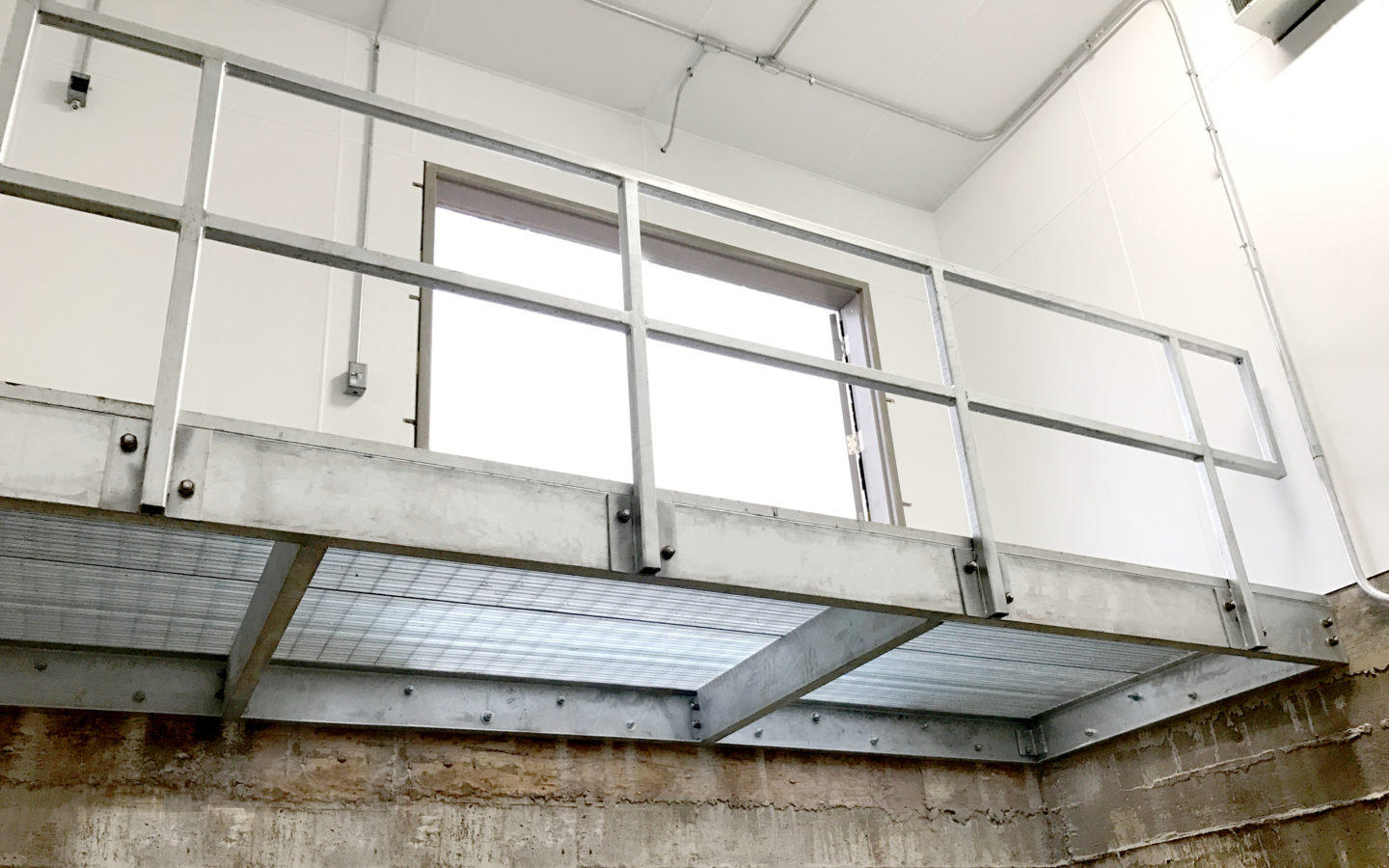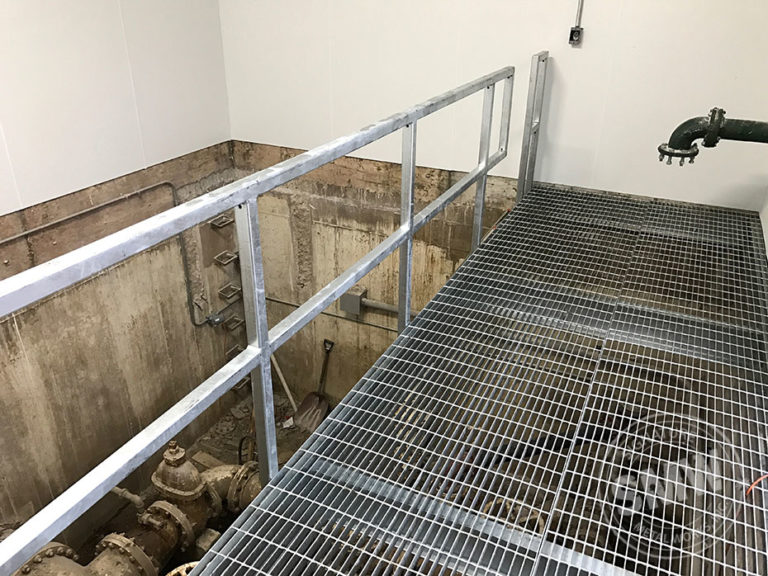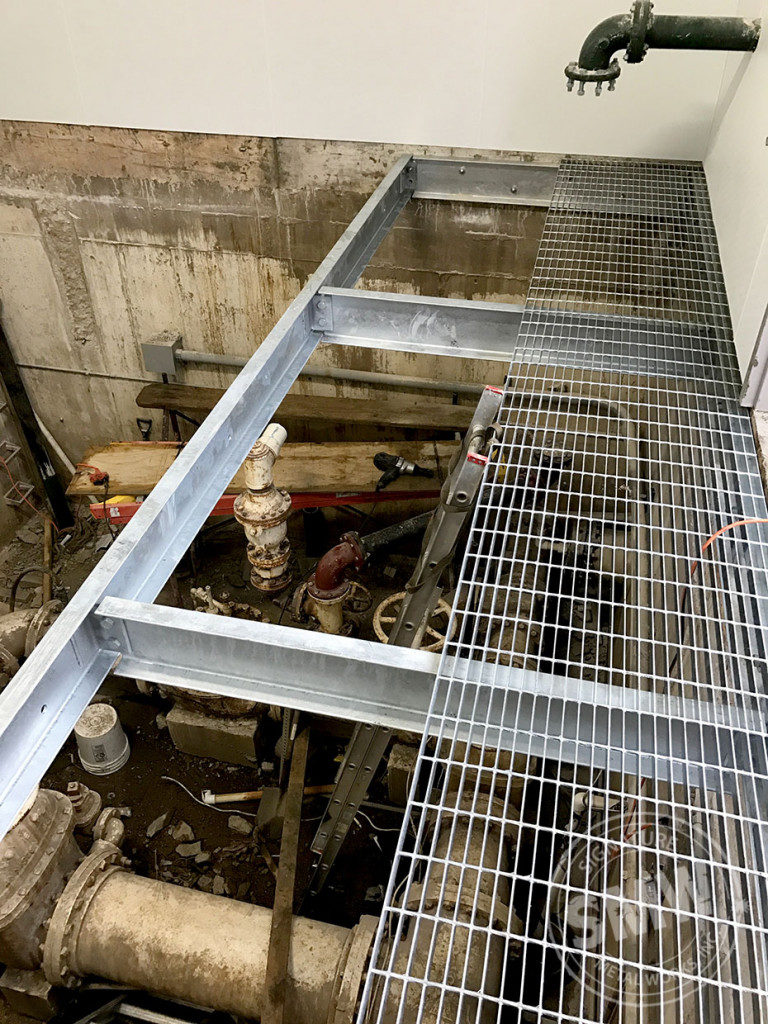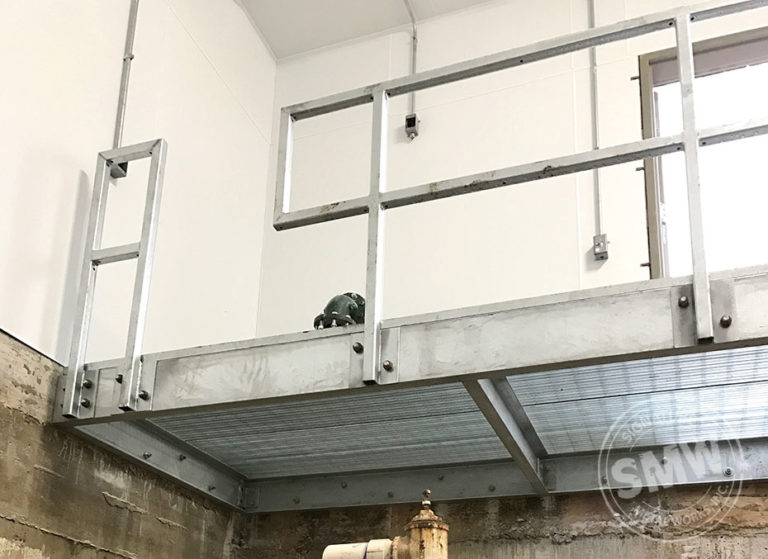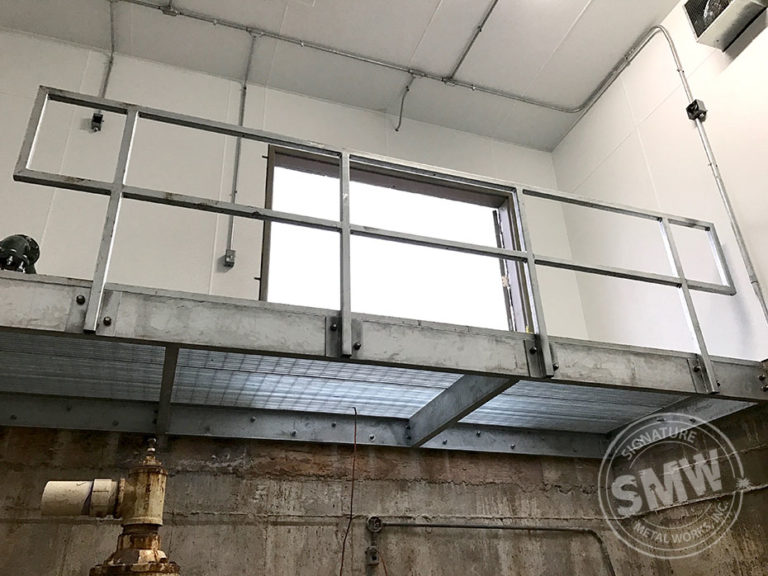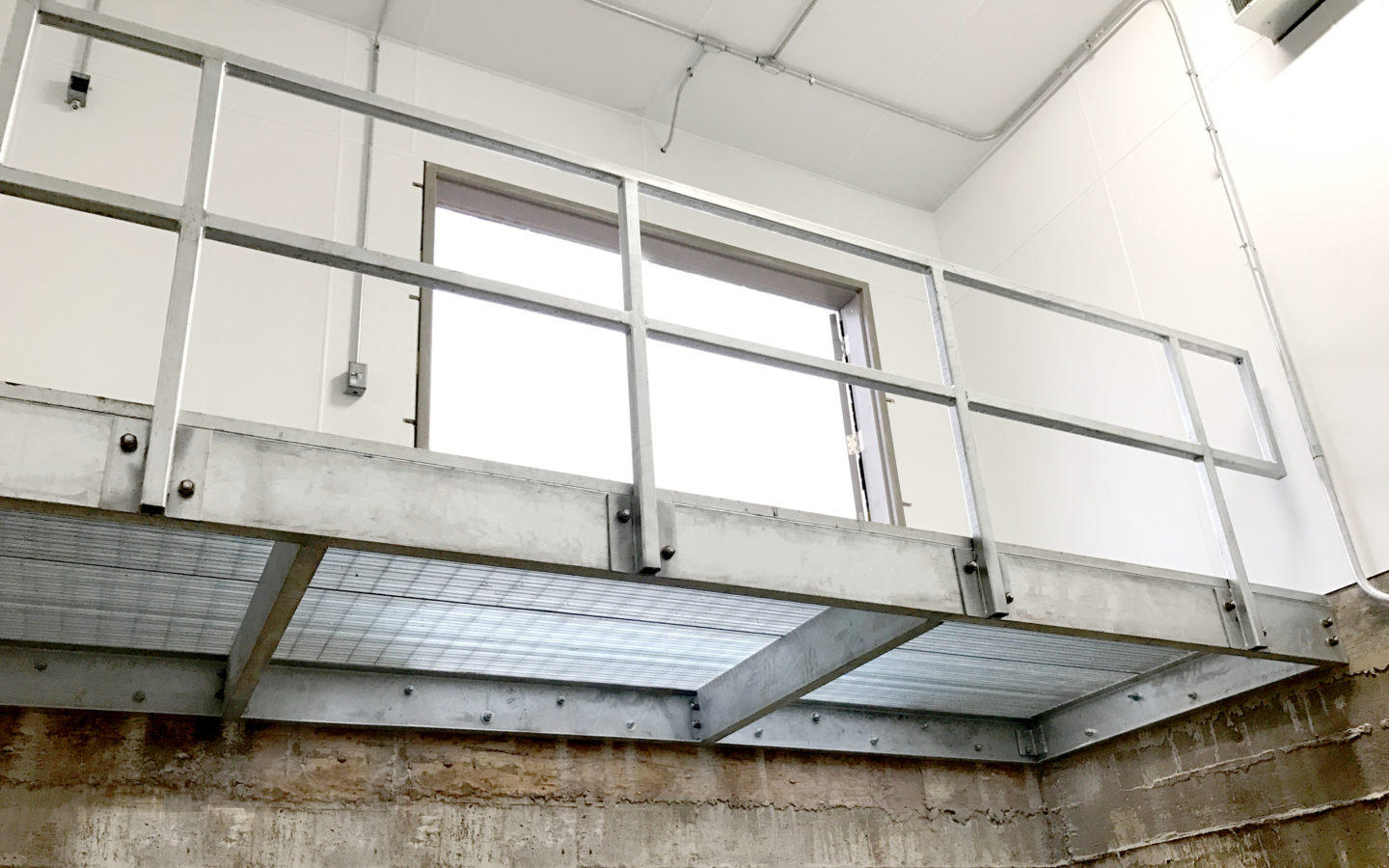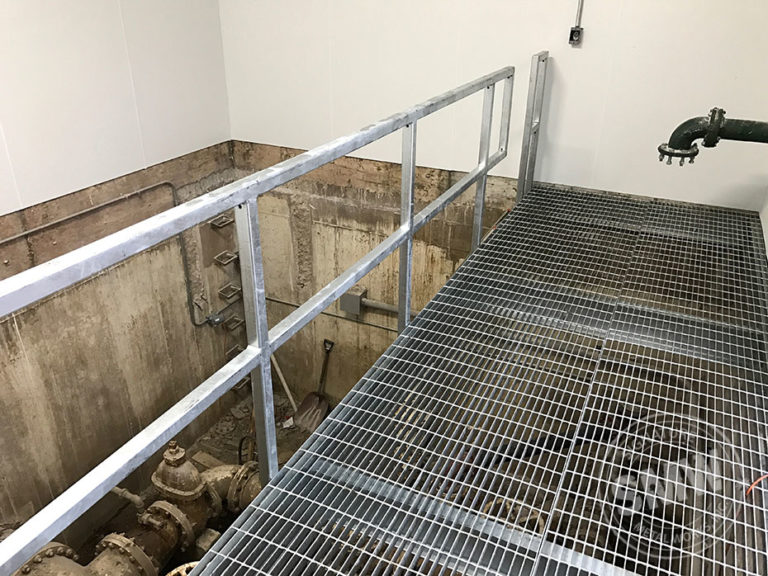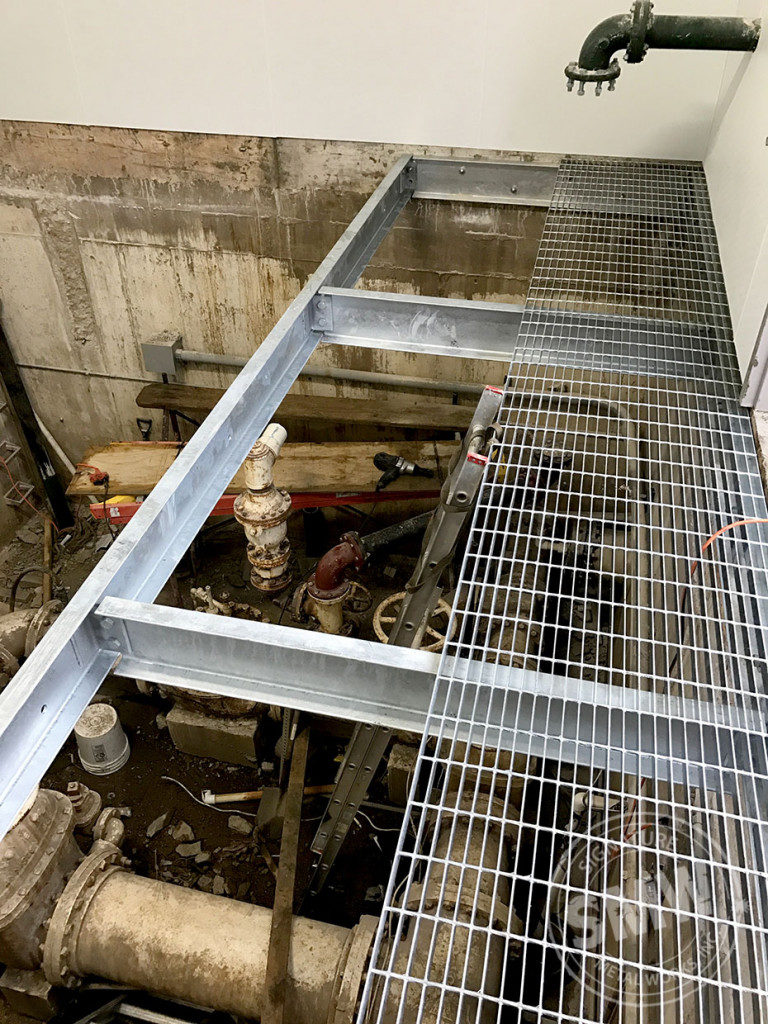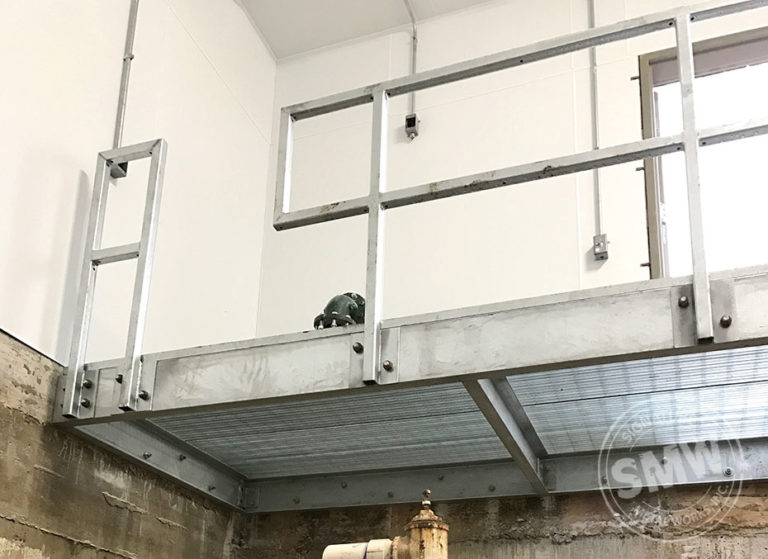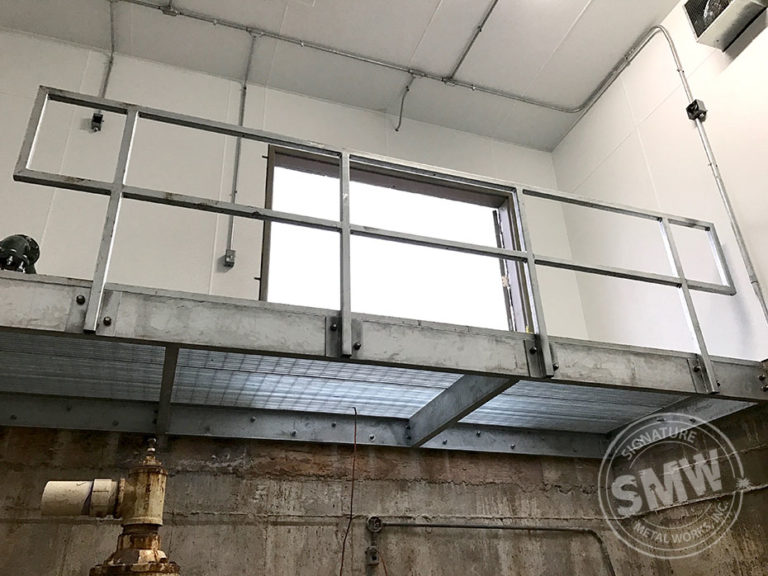 Industrial wrought iron commercial mezzanine in Lombard
M4
A custom wrought iron Industrial style mezzanine hot dip galvanized gray for a commercial property in Lombard. This is inside the pumping station for employees to be able to monitor from above safely.
It's always interesting to work with a variety of different buildings, creating things for different uses. When the Lombard Fire Department approached us about creating a galvanized mezzanine and guard rail for their water tower we got to work making something that would last and be practical for its purposes. The interior of the water tower is a very interesting space with its levels and the placement of all of the pipes. Pipes always have character, after all, plumbing can be an art in and of itself just like other types of architecture and craftsmanship. What we needed here was a place so that the water tower could be safely accessed to check for problems and allow maintenance of the pipes from time to time.
In our workshop we crafted this galvanized wrought iron steel mezzanine in several parts so they could be installed inside the water tower. the railings are made of square wrought iron bars that have two layers. The floor we created a grate so that water and ice could pass through if necessary. This also provides grip for work boots so that workers can avoid slipping and falling in the sometimes wet conditions. The frame we designed to look like girders. A shape like this is often at the heart of any building as it is a stable construction that can bear a lot of weight.
When we went to install the mezzanine we had to get creative. Take a look at the floor below and check out all those pipes! It was a pretty tight space for our crew! We ended up using a series of ladders and scaffolding to get firm footing while we put in the different sections of the mezzanine. Safety is always a priority for our team and our crew is showing off the personal protective gear in the best way Once the frame was in place we were able to lay the grate flooring and install the guard rail.
The finished product was exactly what the fire department needed to be able to access the pipes in the water tower and have a safe platform to enter the building on. As you can see from the photos the pipes are set below the entrance, this new mezzanine replaced an older one. With the use of galvanized wrought iron the new mezzanine will stand up to the water over the years and remain firm and sturdy.
If you are interested in custom metal fabrication in the Chicago area for your building, commercial or residential, please contact us. We do a variety of projects from the purely practical industrial design on display in the Lombard Fire Department water tower to more artistic stylized metalwork designs. We'd love to create something long-lasting for your building or property!