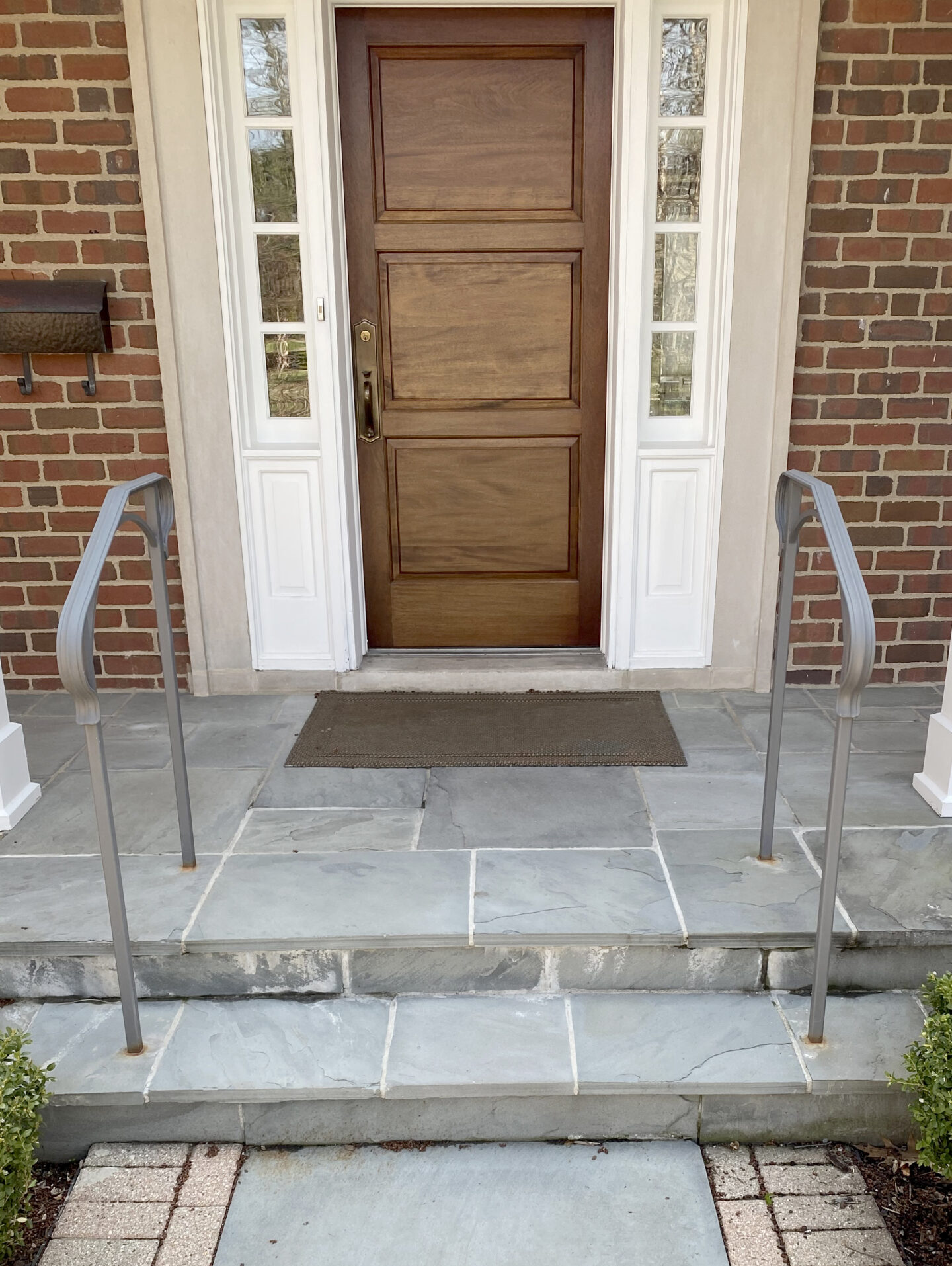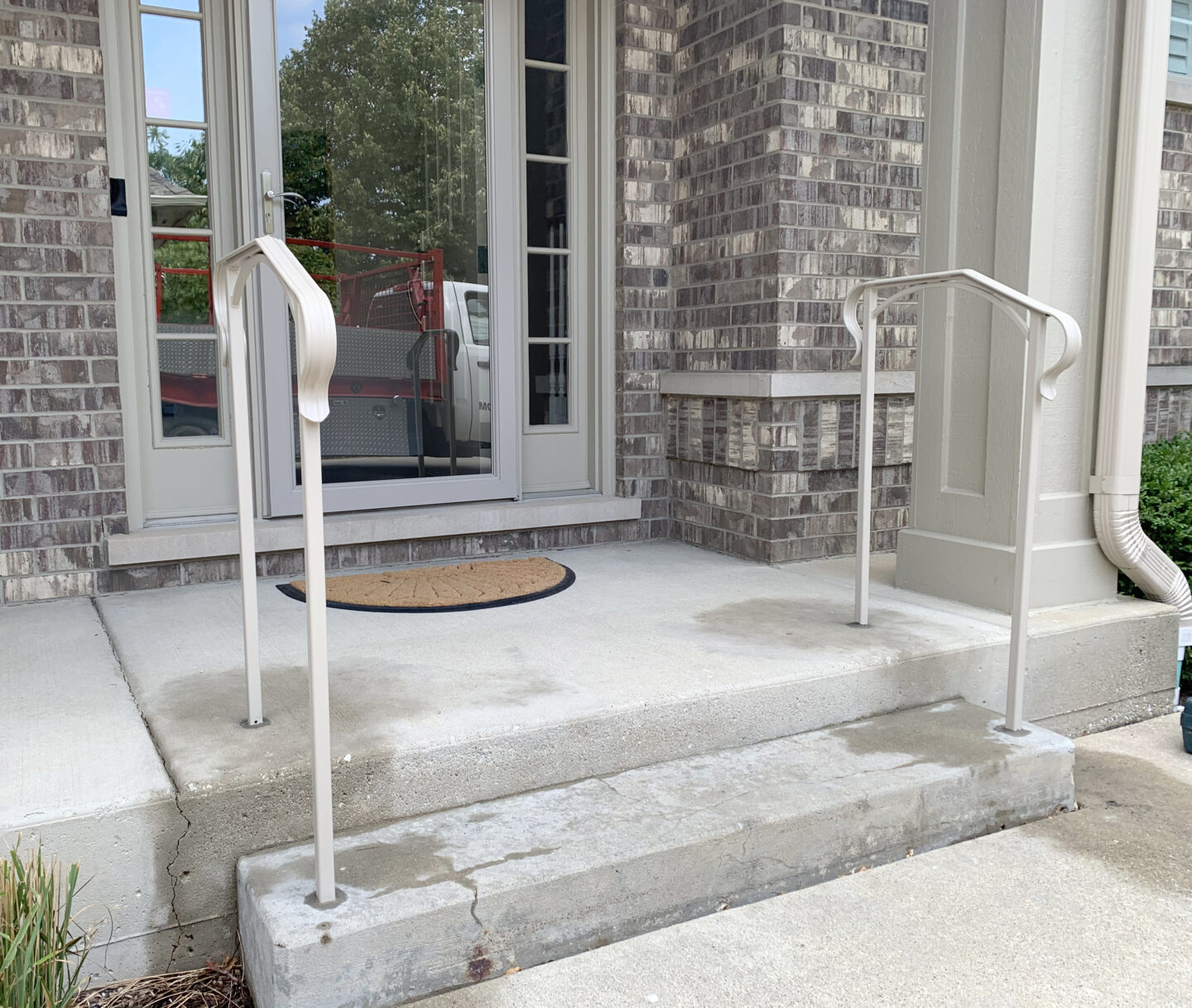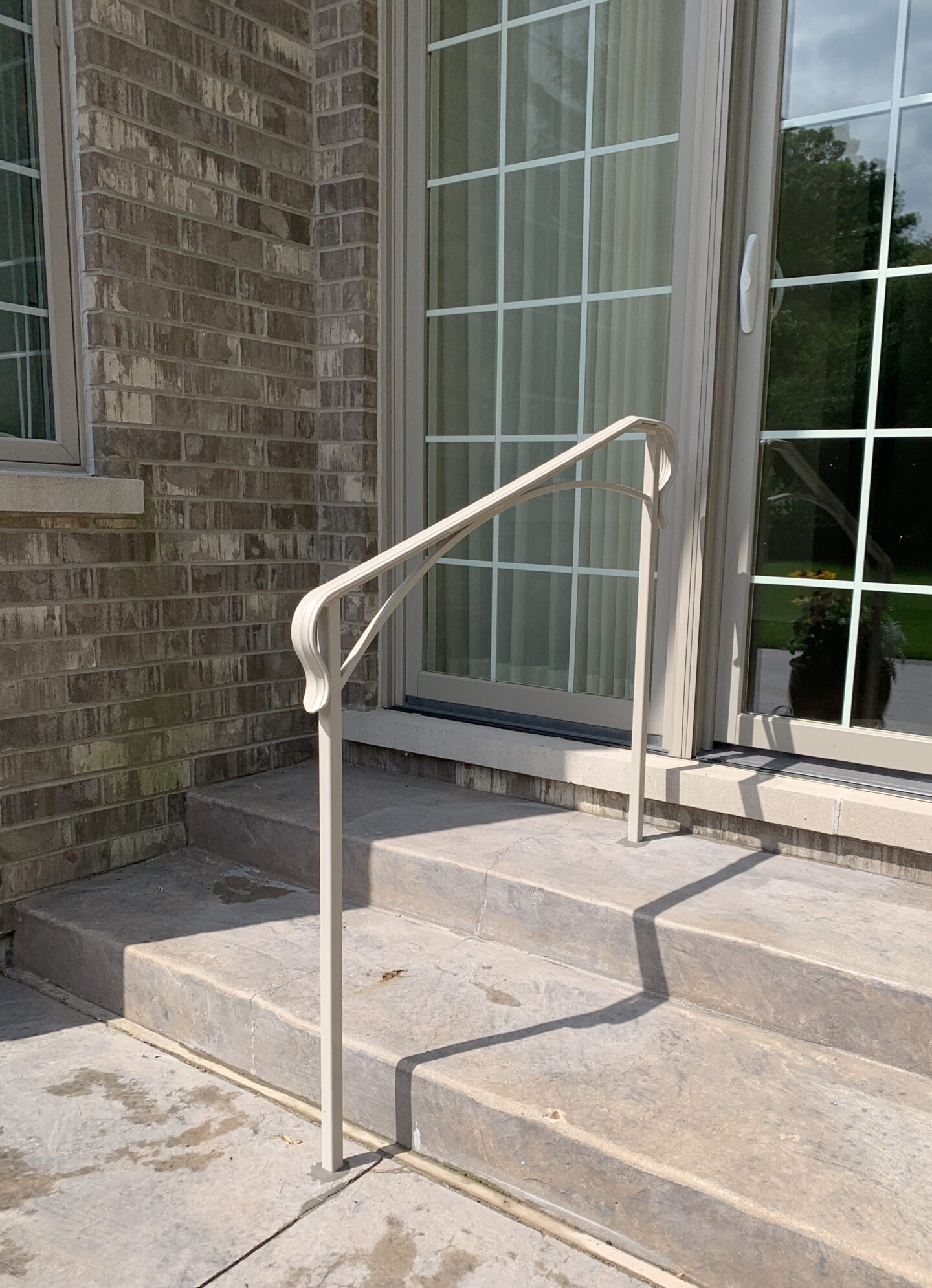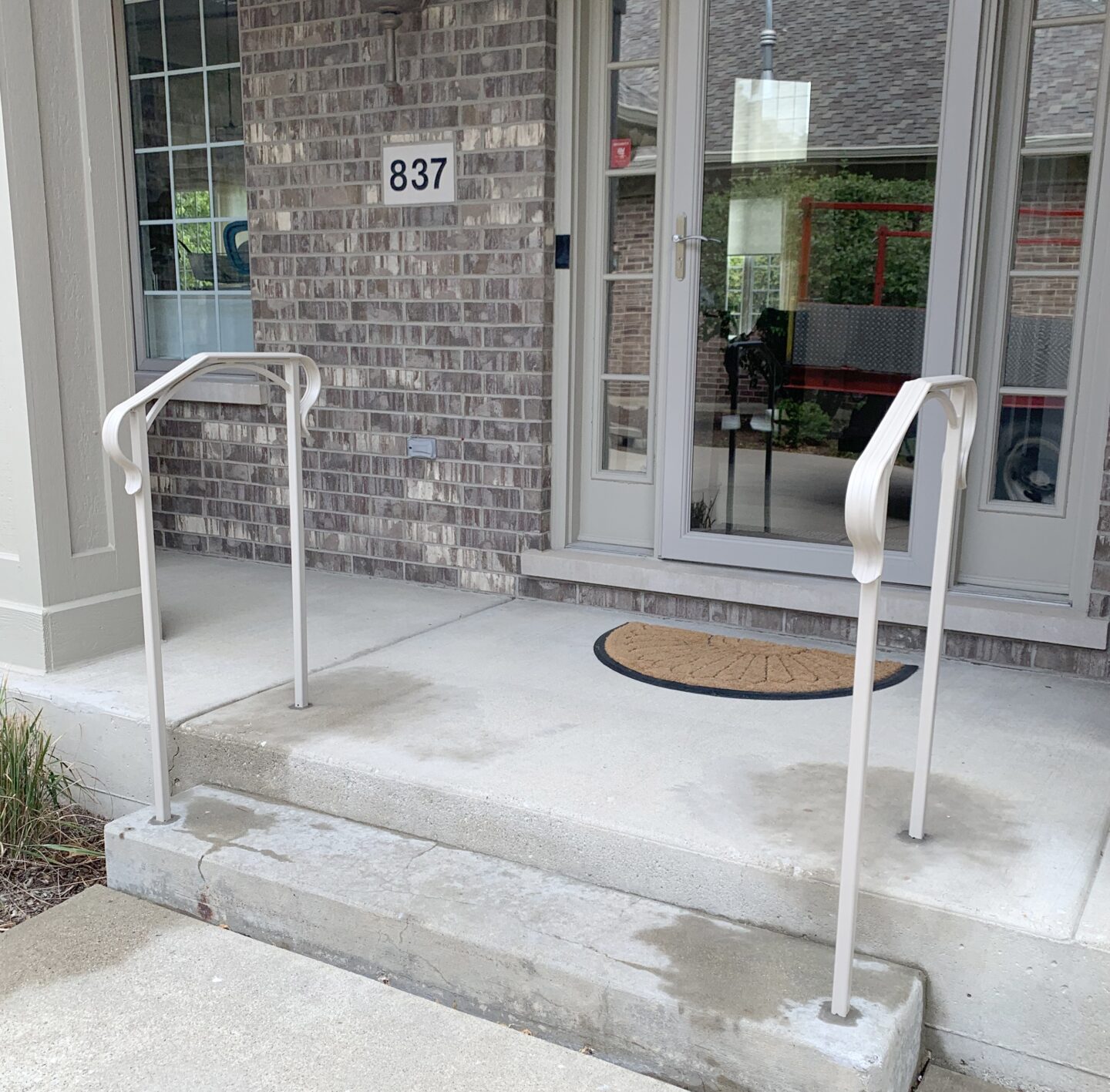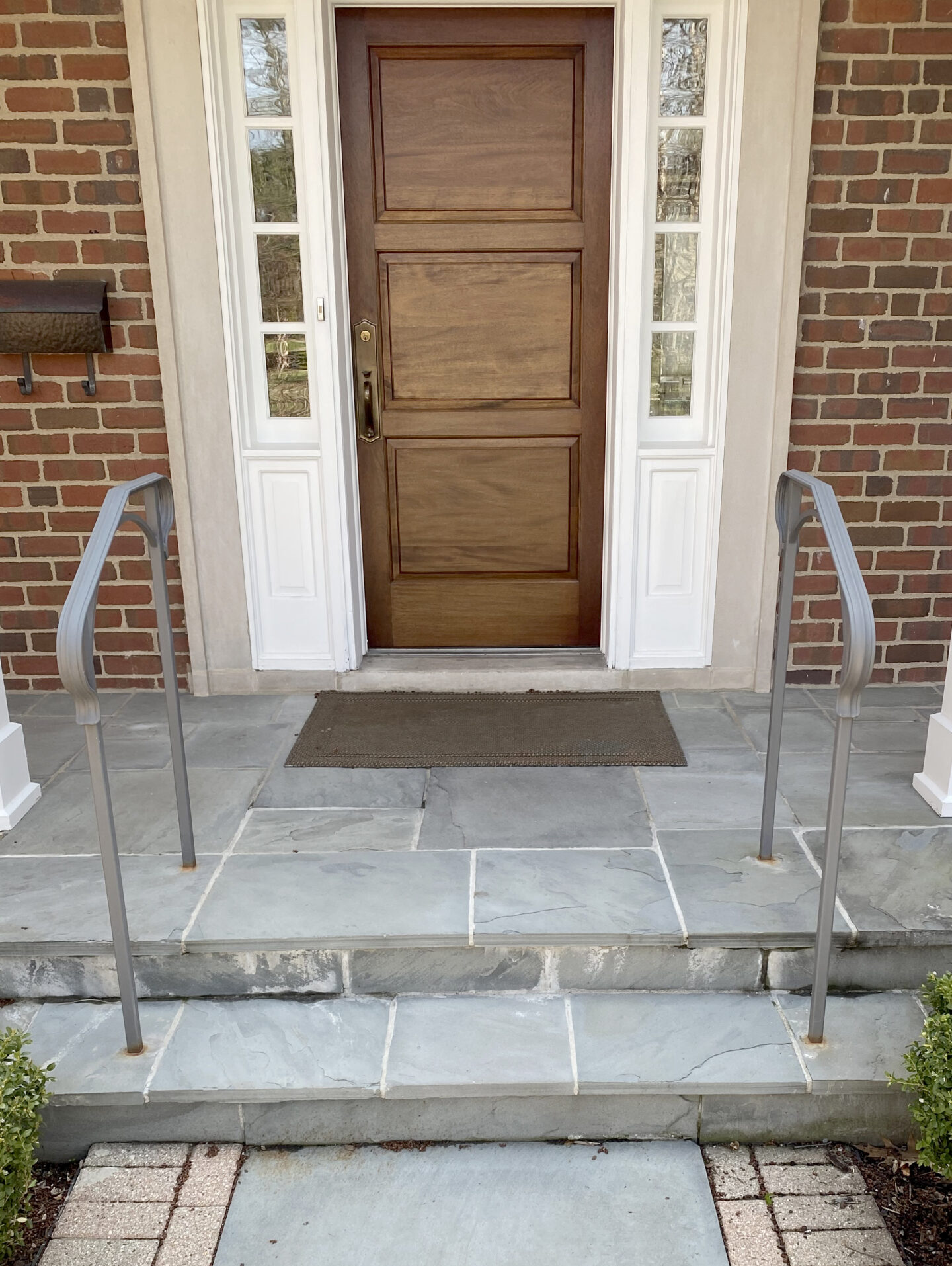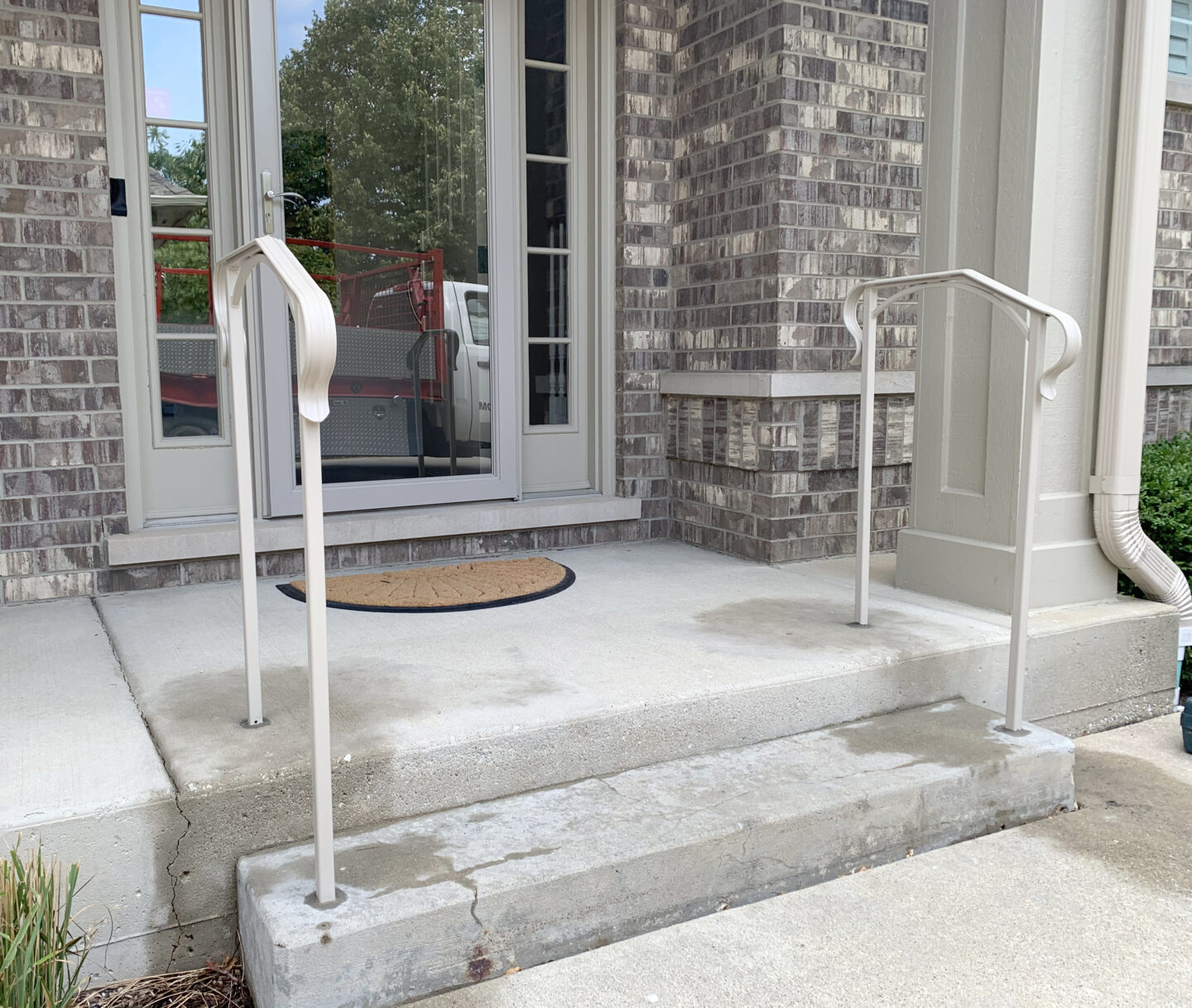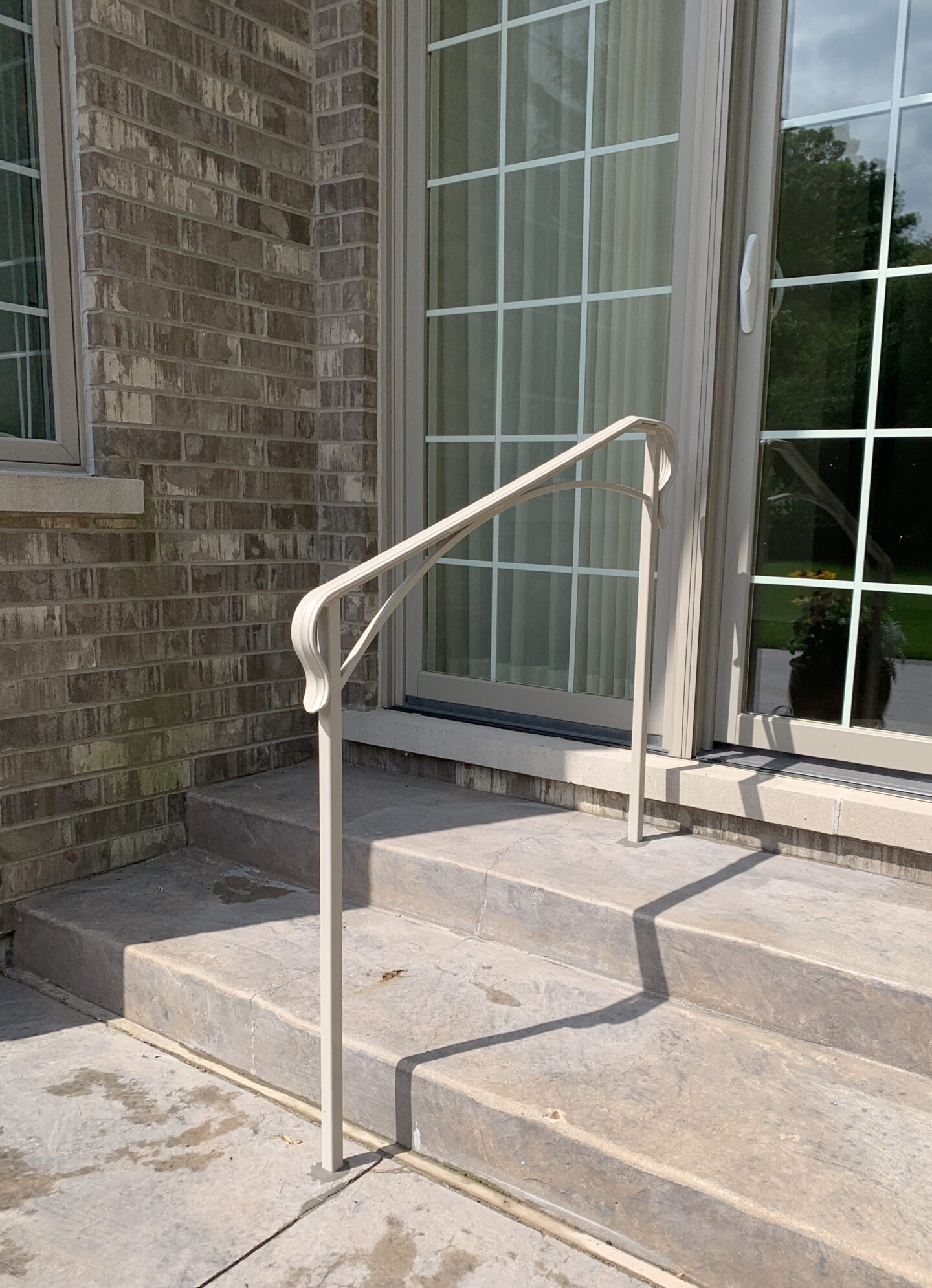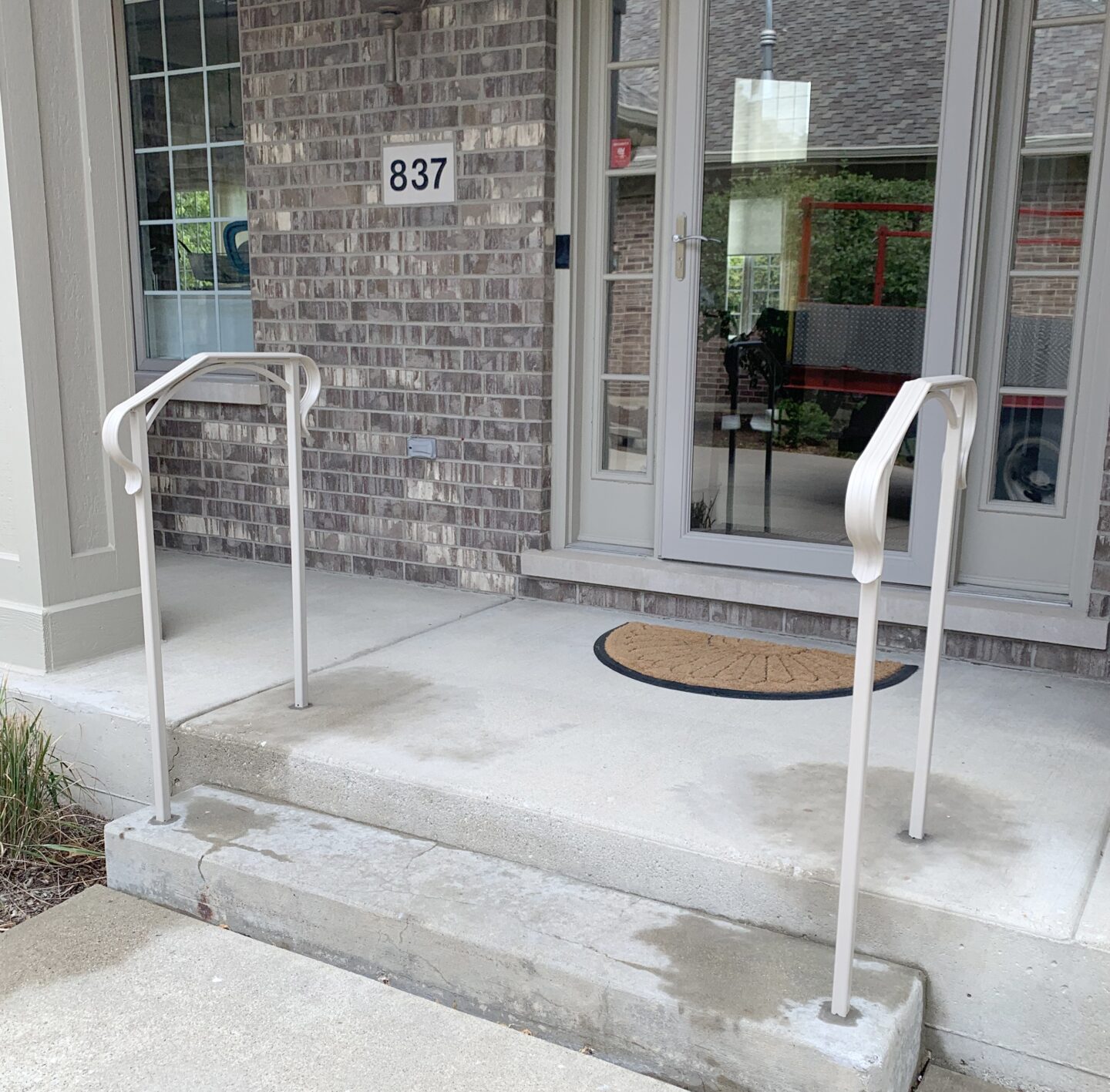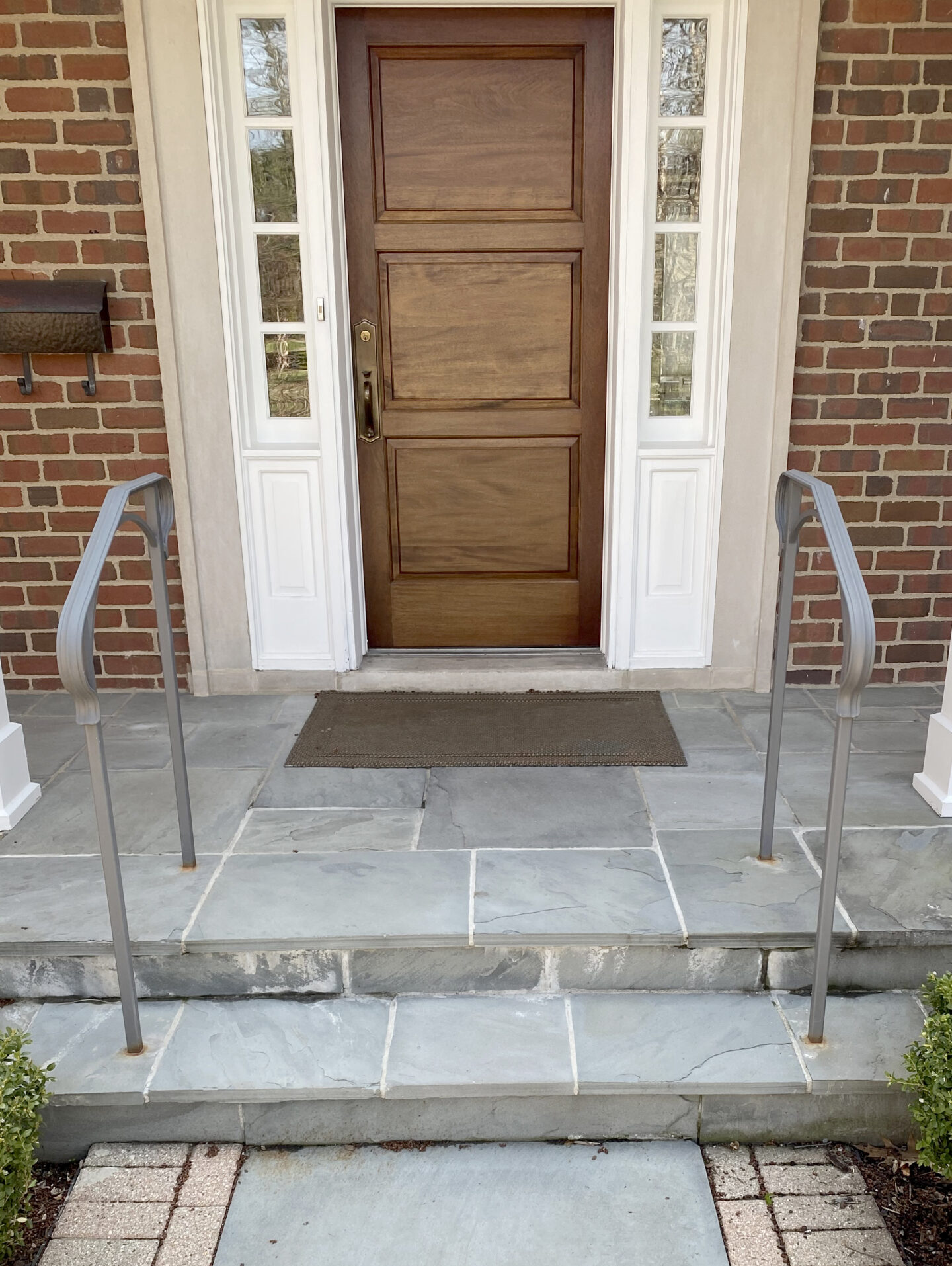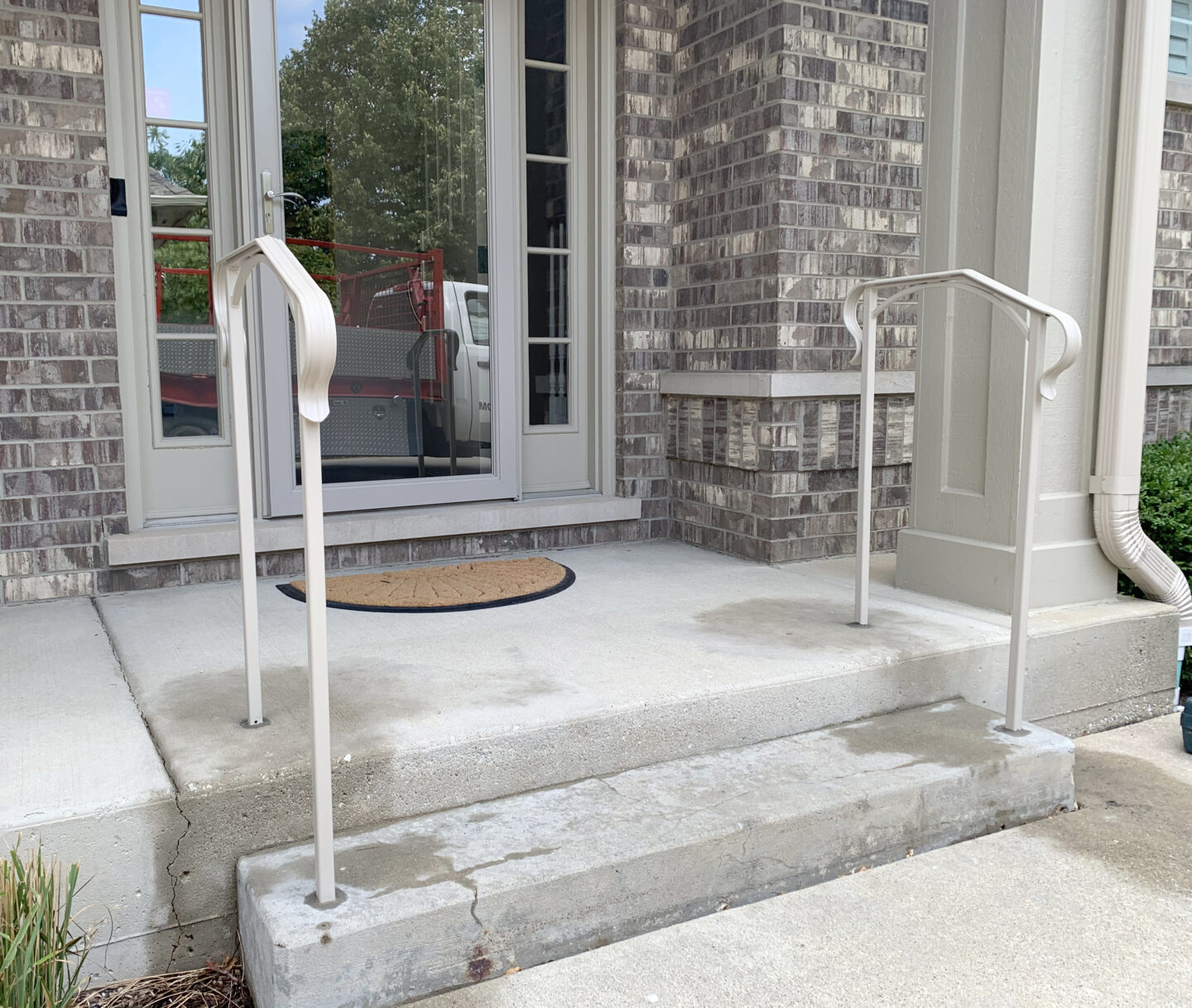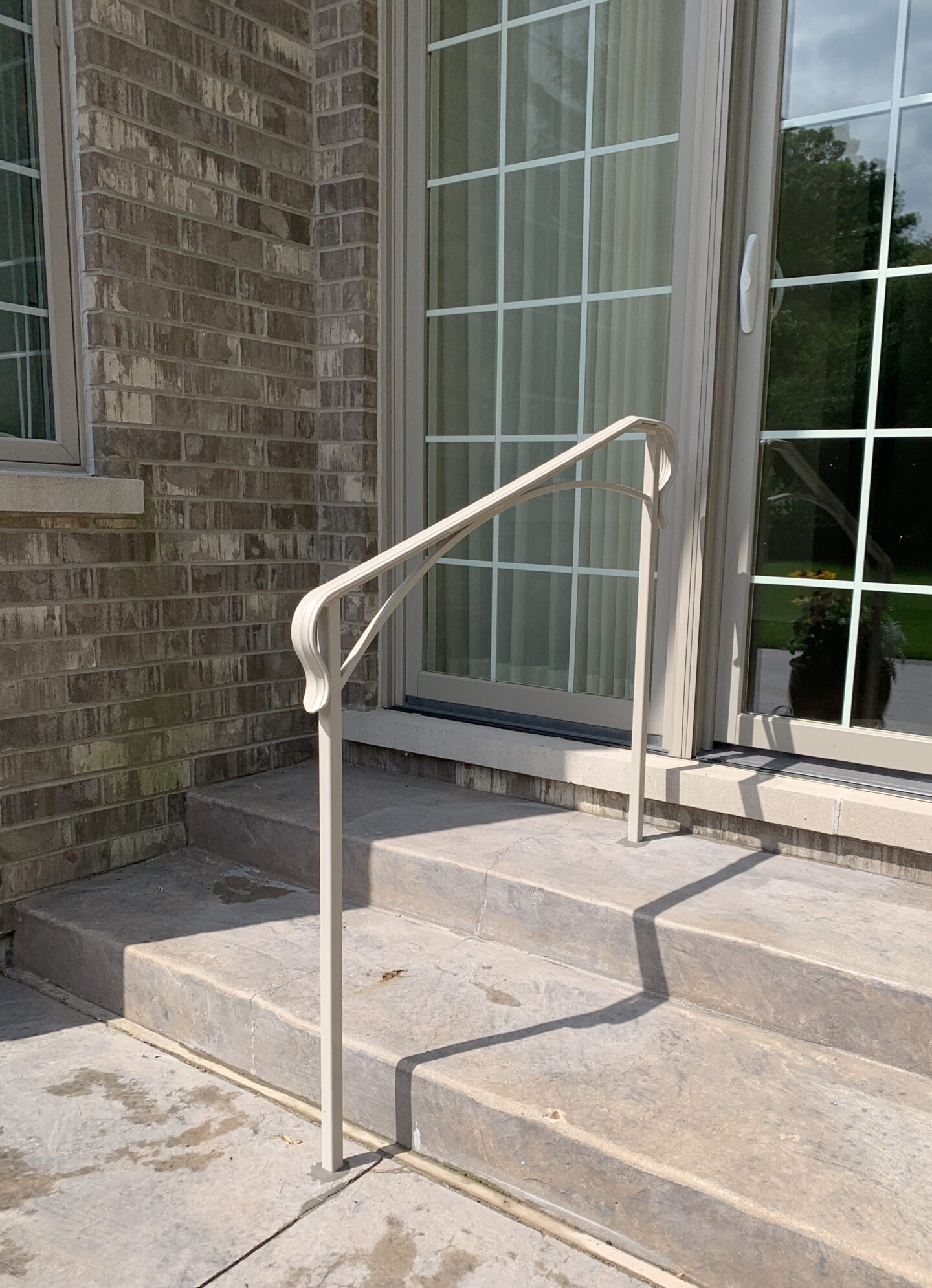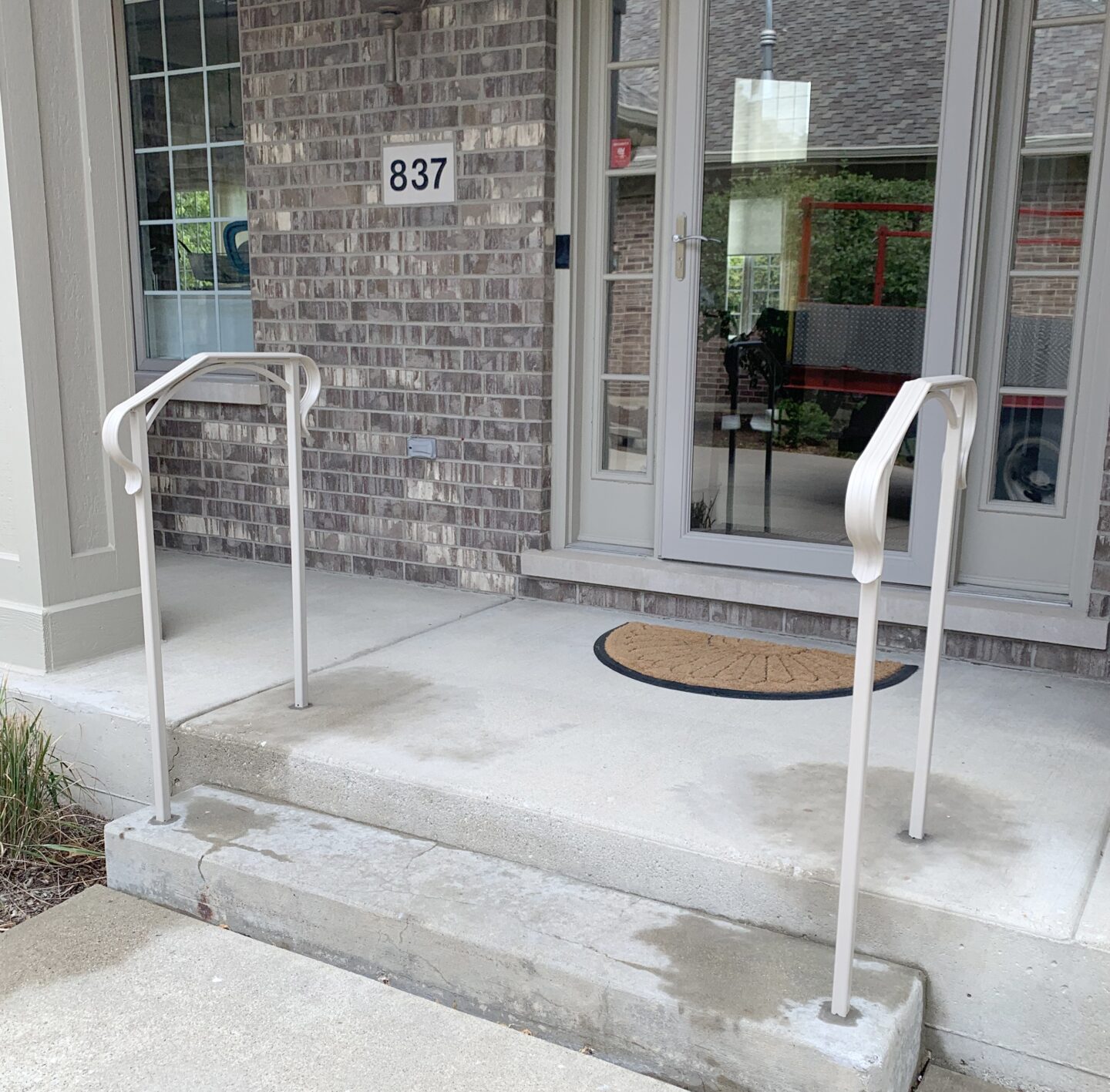 Minimalist wrought iron handrails painted cream in Northbrook
H19
A customer in Northbrook, IL reached out to the experts at Signature Metal Works to create and install several sets of handrails for their home. The property had two steps at each entry point to the house and the owners wanted the handrails to provide security for themselves and their guests, but they also wanted the installations to be attractive and match the look of the home.
SMW measured and fabricated three sets of handrails: two sets about 4 feet long and one about 3 feet long.  All three sets of custom wrought iron handrails were made with end cap style at the ends, and all were primed with red paint before being finished with a layer of cream colored paint, to match the home. Once completed and ready, all three sets were delivered to the home and carefully installed. You can see all three pictures of how this project turned out here. The customer was very pleased with the results and so are we.
If you have a similar challenge at your residence, give the team at Signature Metal Works a call for a quote today!