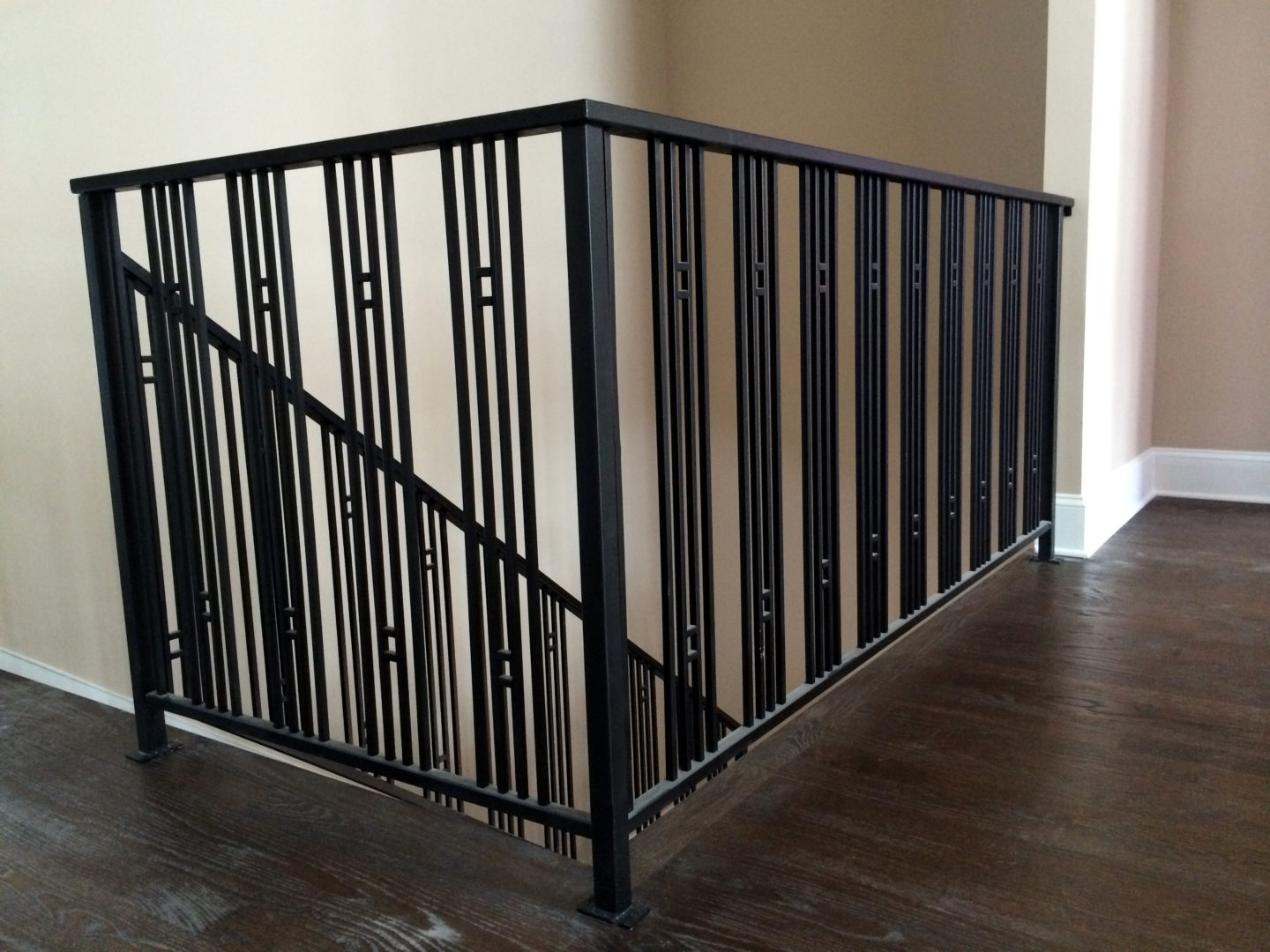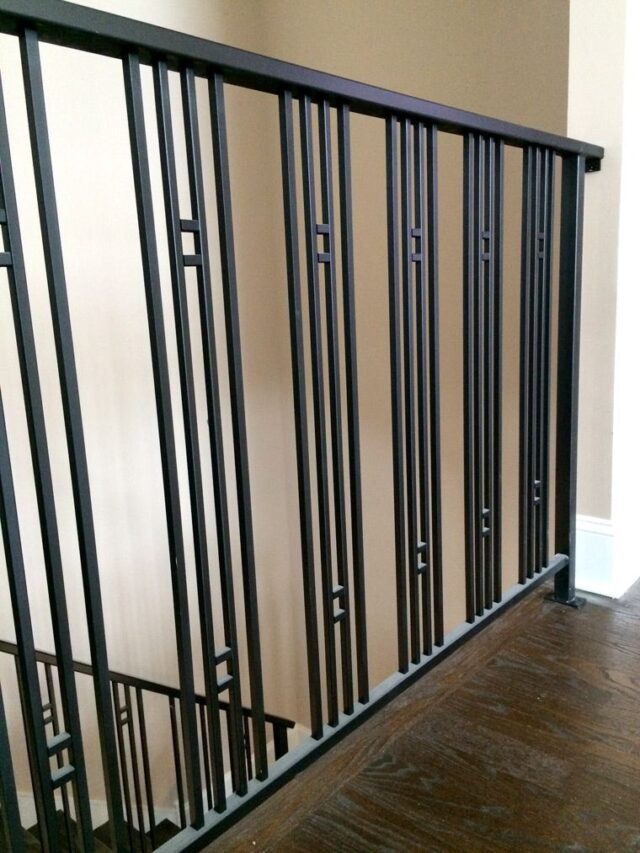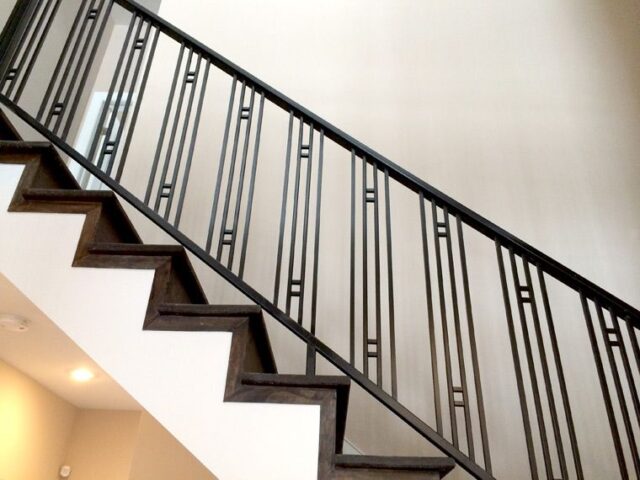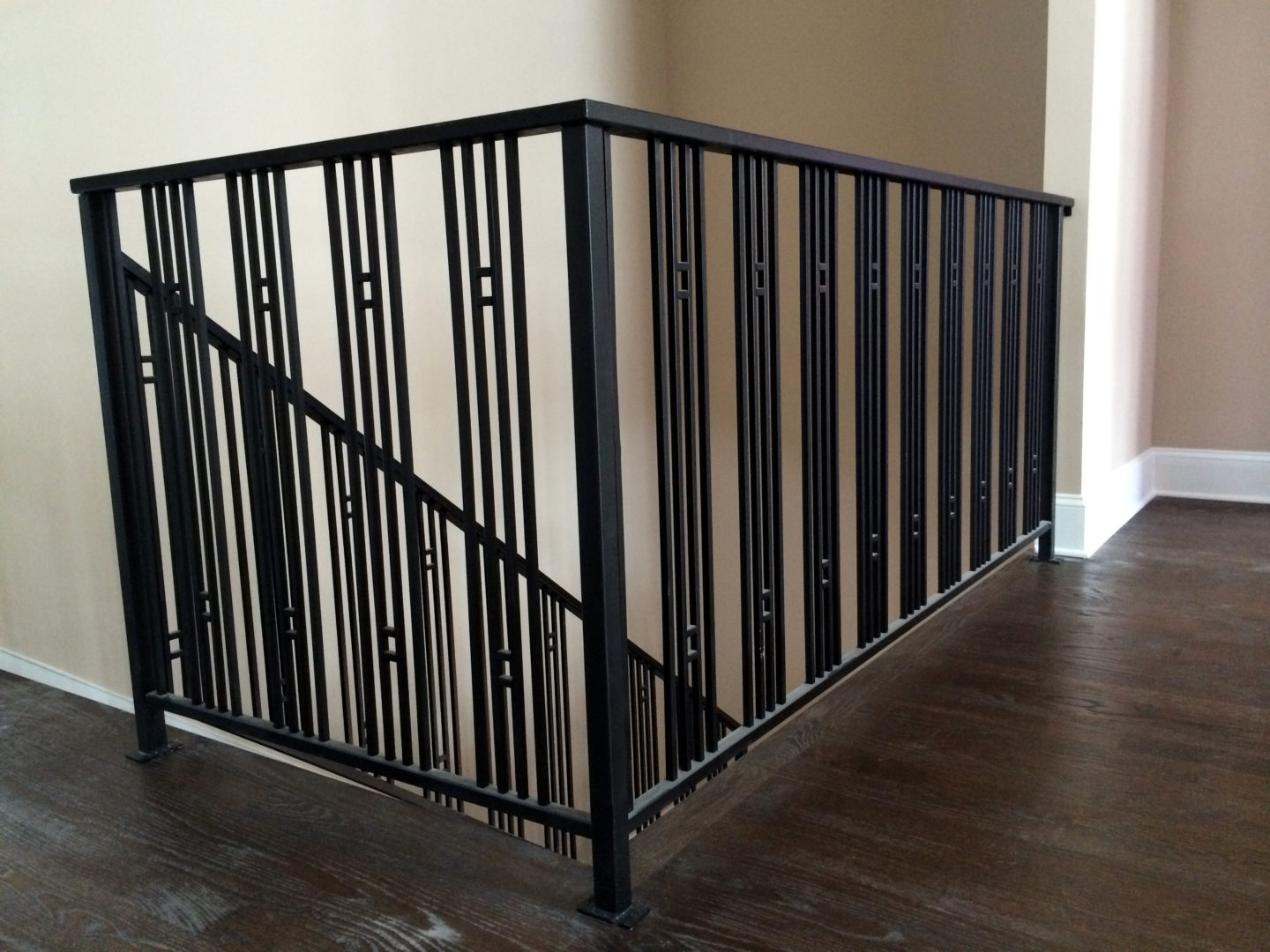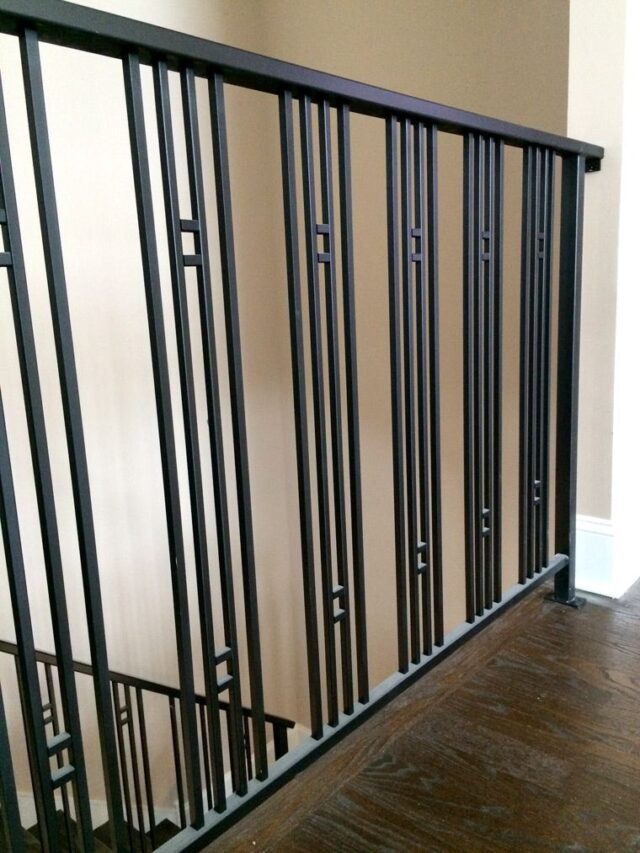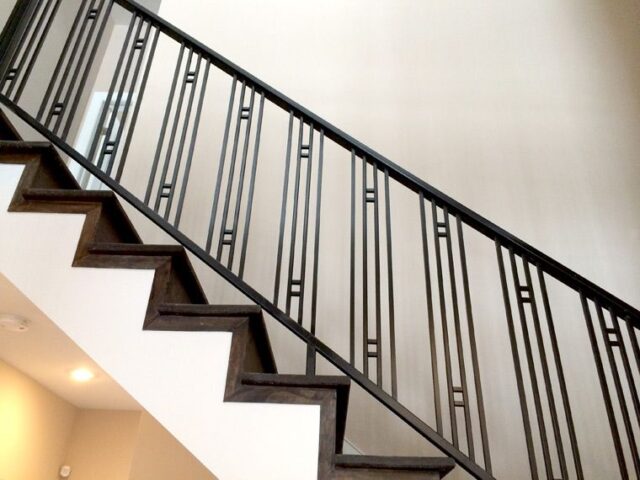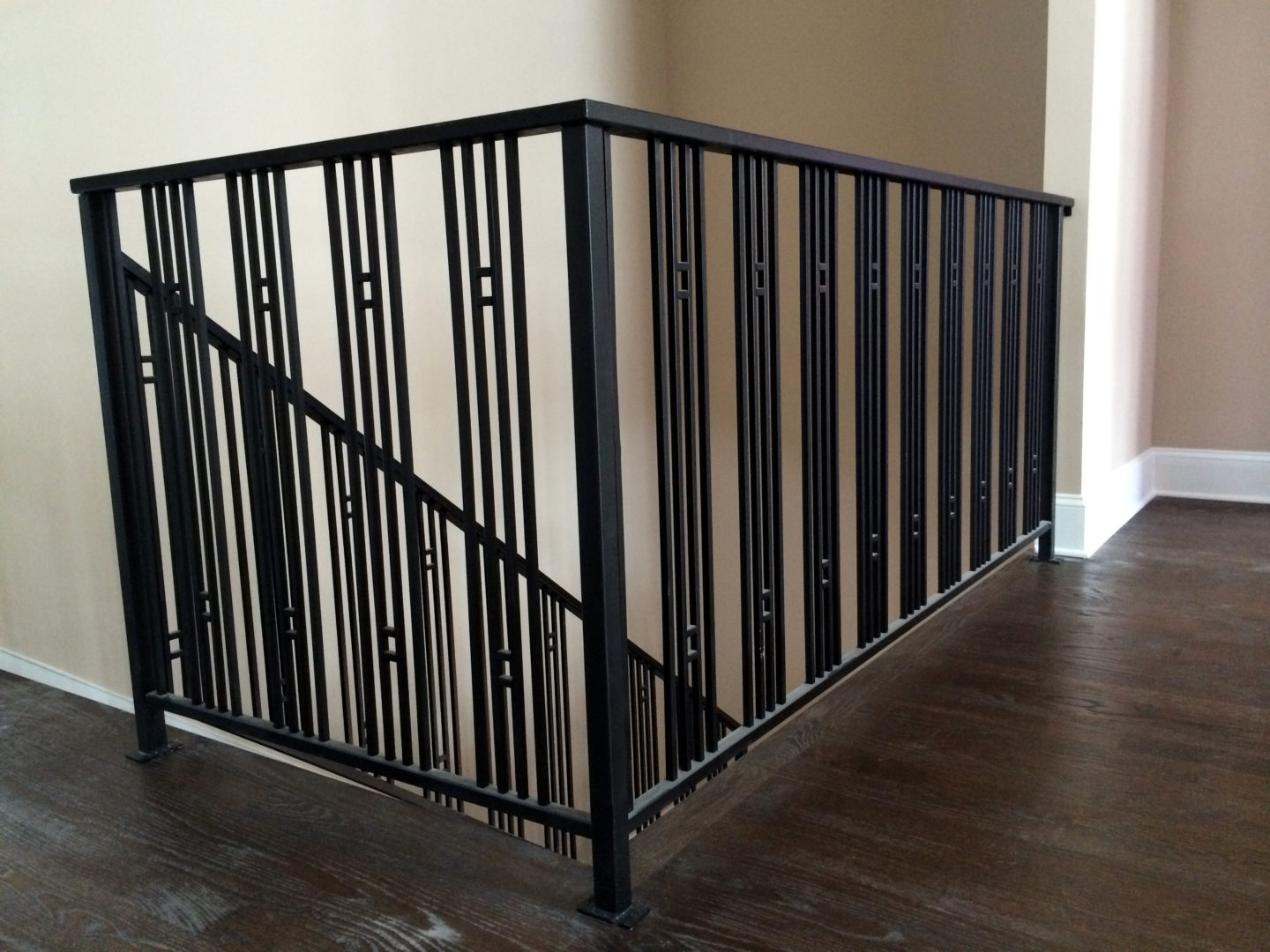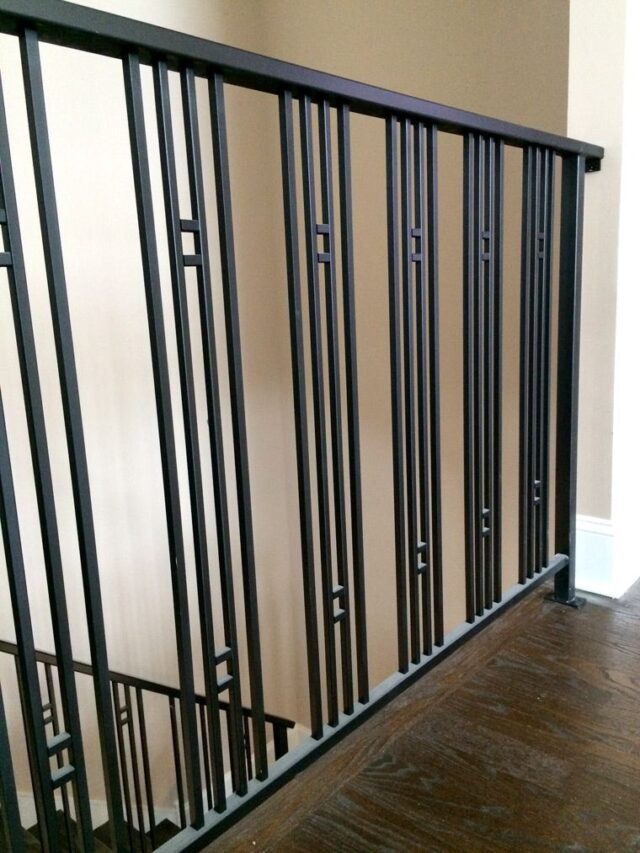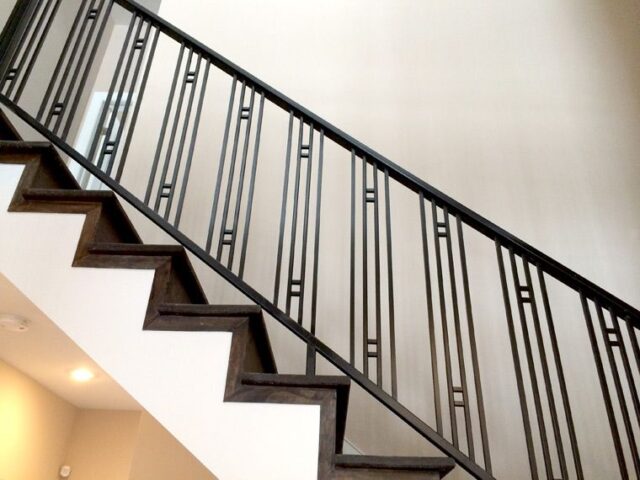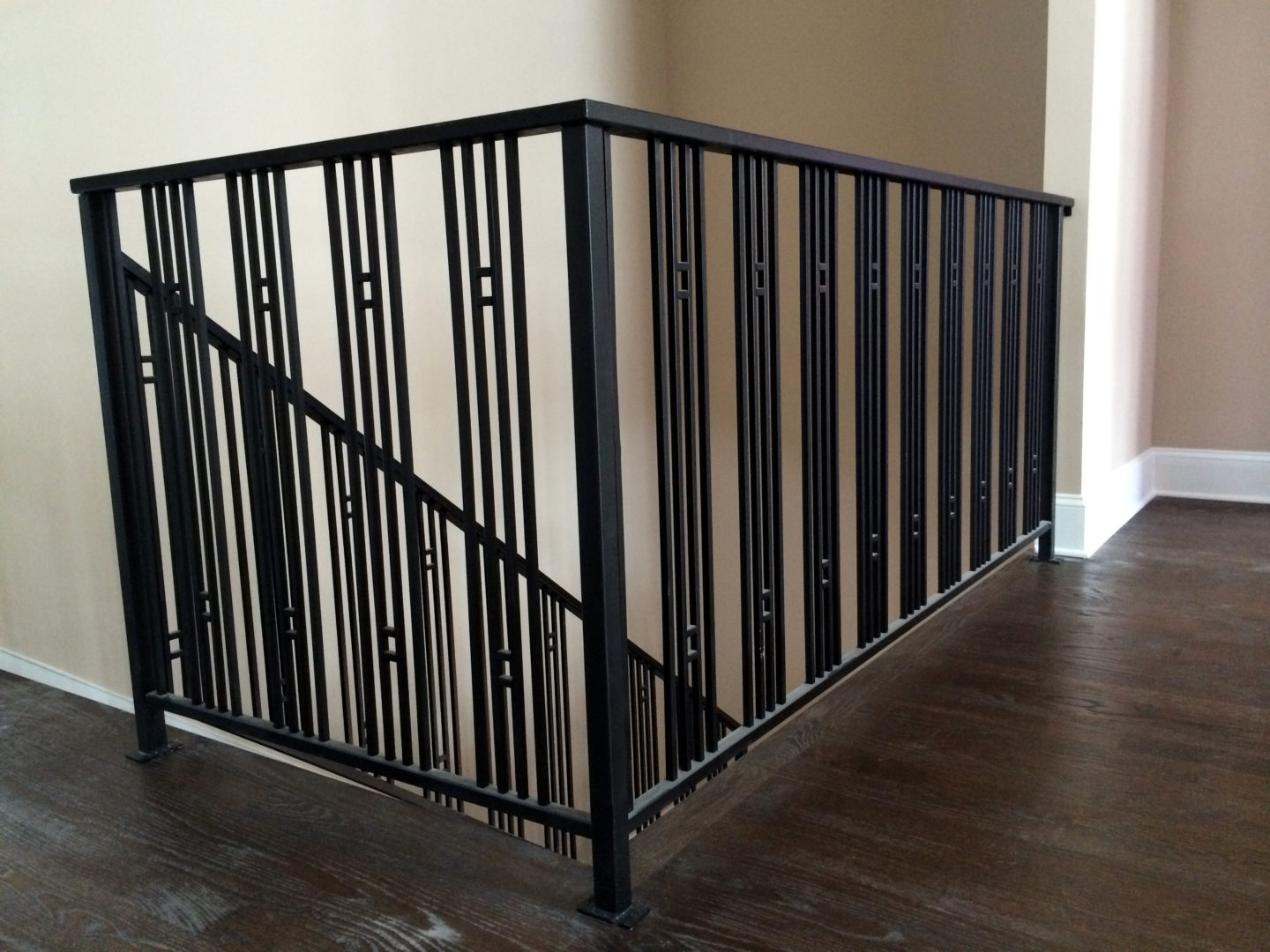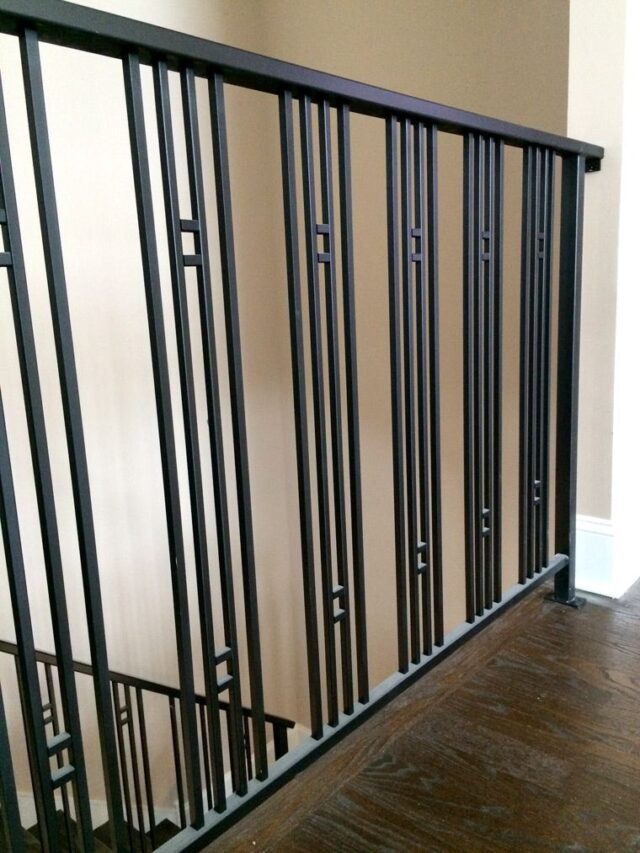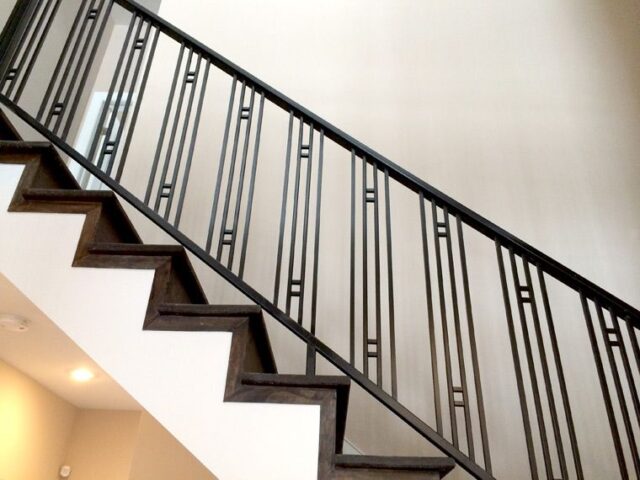 Urban Modern vertical bar wrought iron railings in Northbrook
R14
A custom wrought iron Urban Modern style interior railing painted satin black using vertical bar elements for a residential property in Northbrook.
We recently had a client reach out to us and they were looking for something unique and different – which is what we specialized in!  They were looking for a custom railing that had some simplicity but was still modern and beautiful. We drew up some designs and sent over some picture ideas and the client agreed on them.
We then began the fabrication process and looking over every angle of the product to ensure that the quality and finish would exceed all specifications. A few weeks later the product was ready to install in this brand new home. They had requested a metal top rail and we finished the installation process within the day.
If you're looking for a particular custom railing design for your home and business – send us some pictures of designs you like, your address and some pictures of where the railing will go. Please keep in mind that we do not do any demolition of any existing railing.
Give us a call today! Next time your looking for a custom modern railing, custom balcony, custom stairs or any other commercial or residential work. We understand that sometimes you need a metal product or piece that is not available at your local hardware store or maybe your installing a wooden railing but need custom brackets to ensure the railing sets in right – let us know!