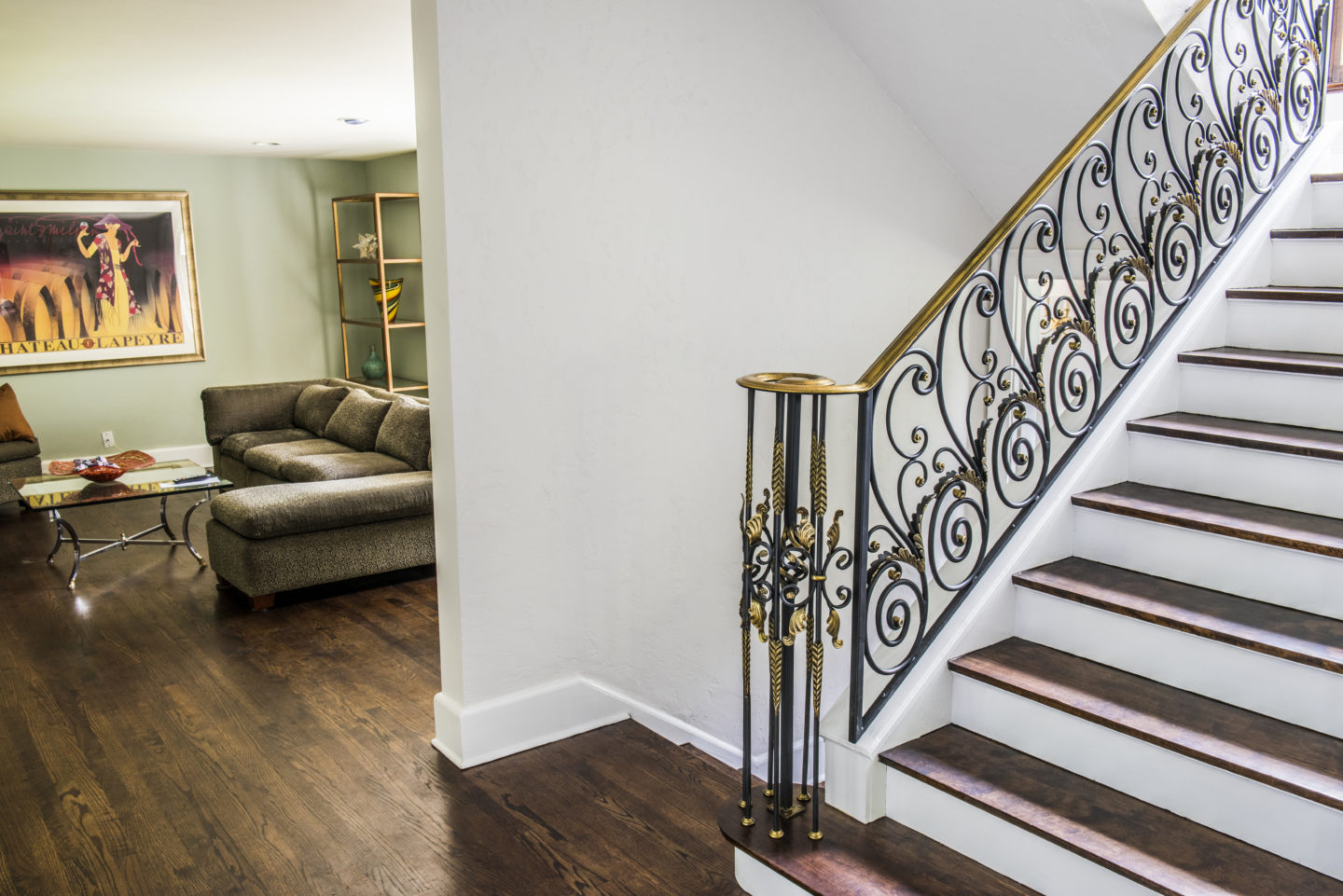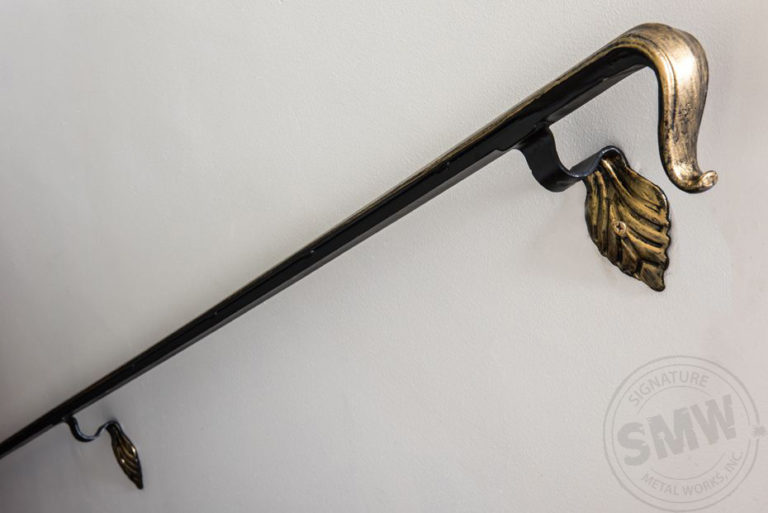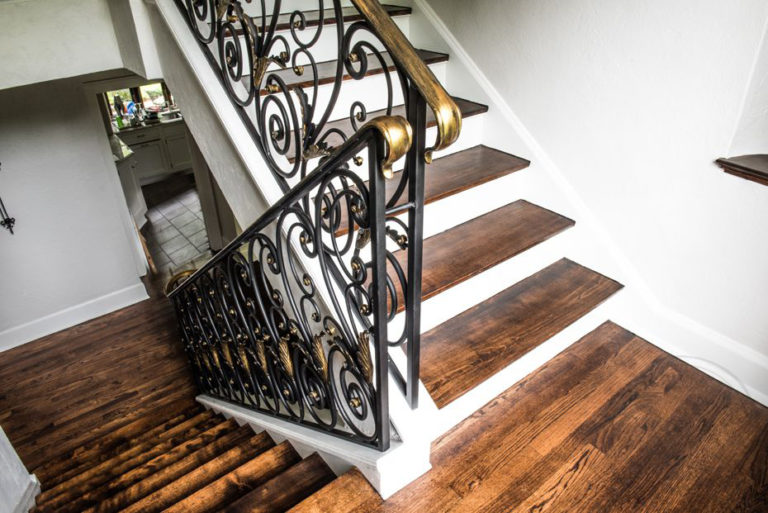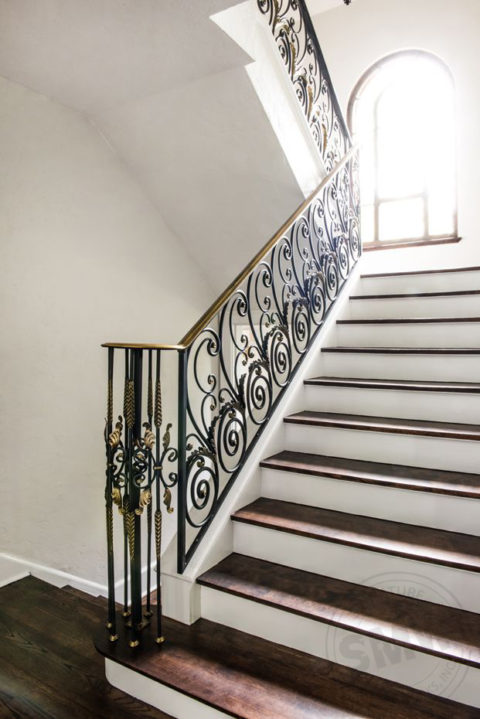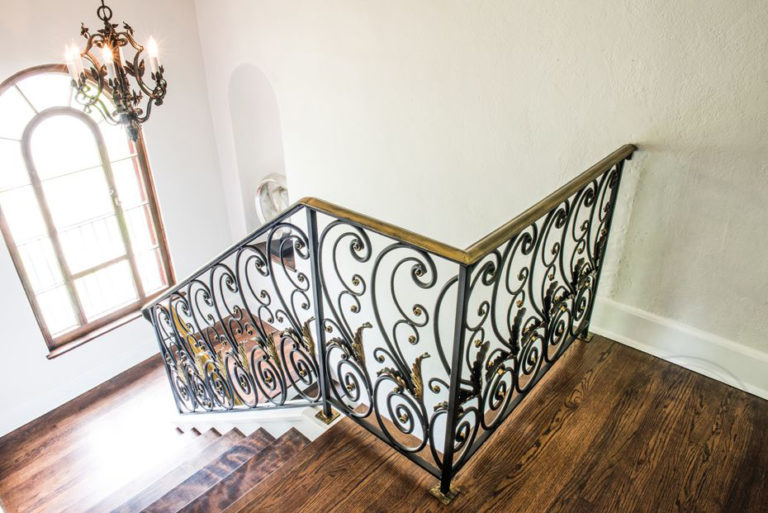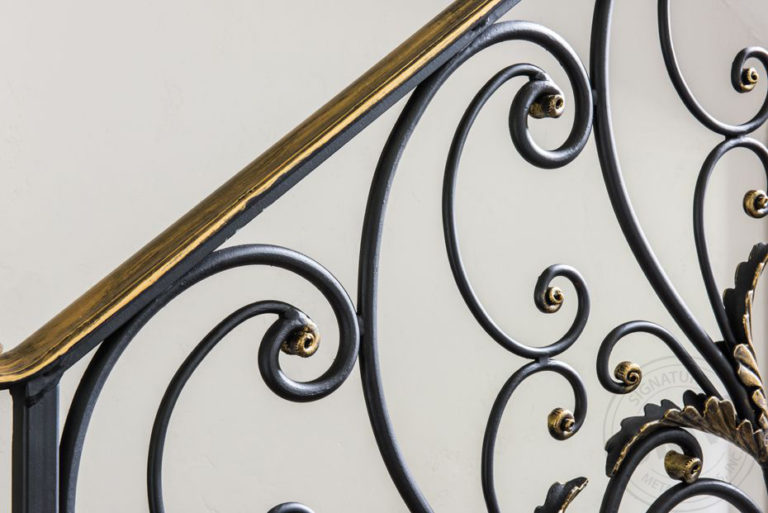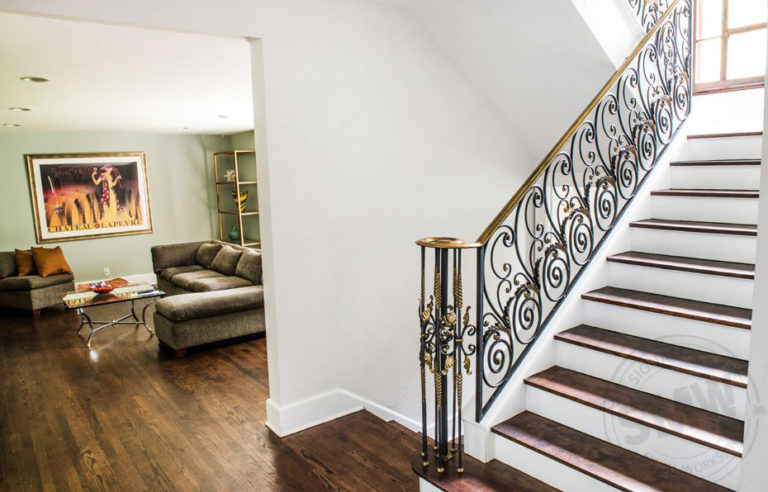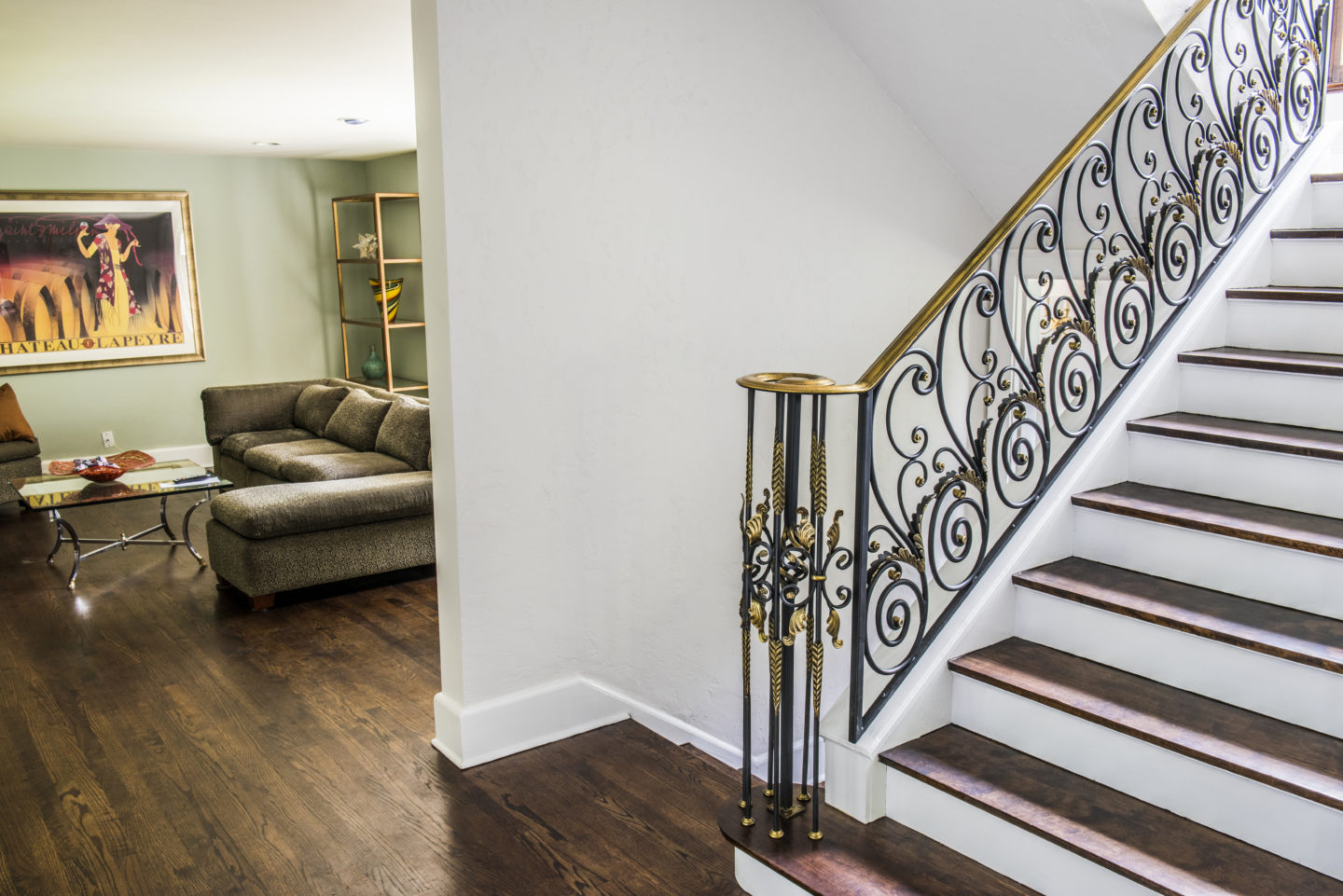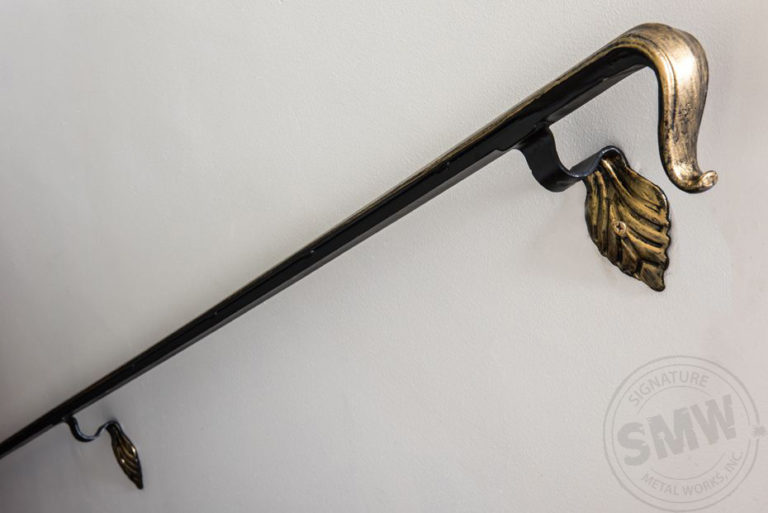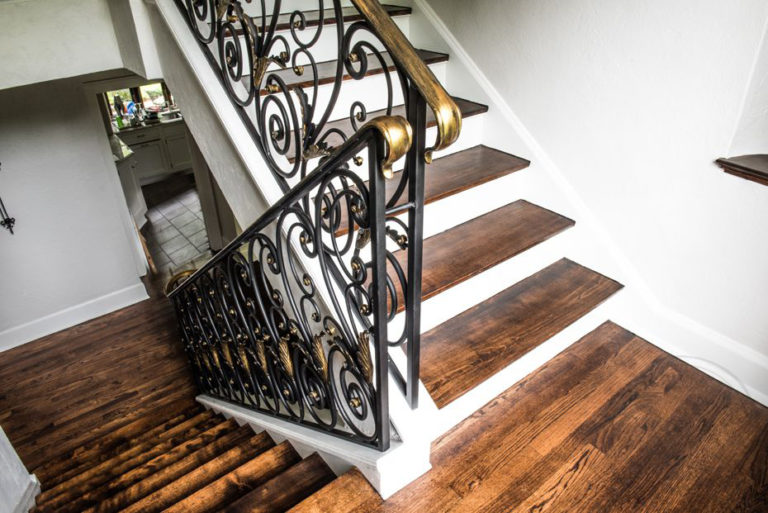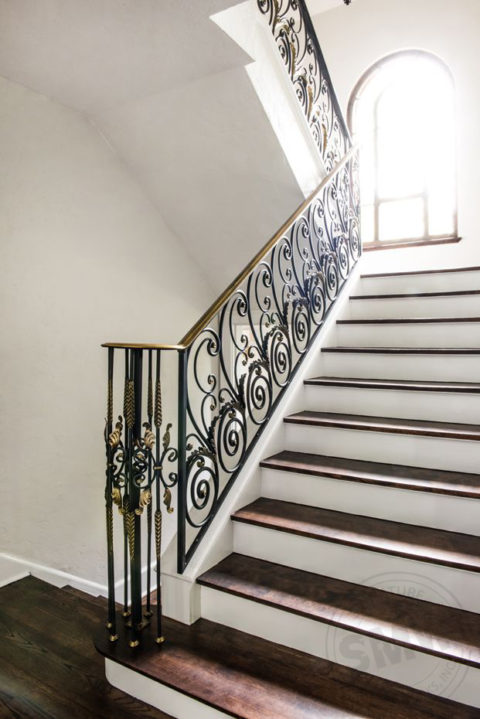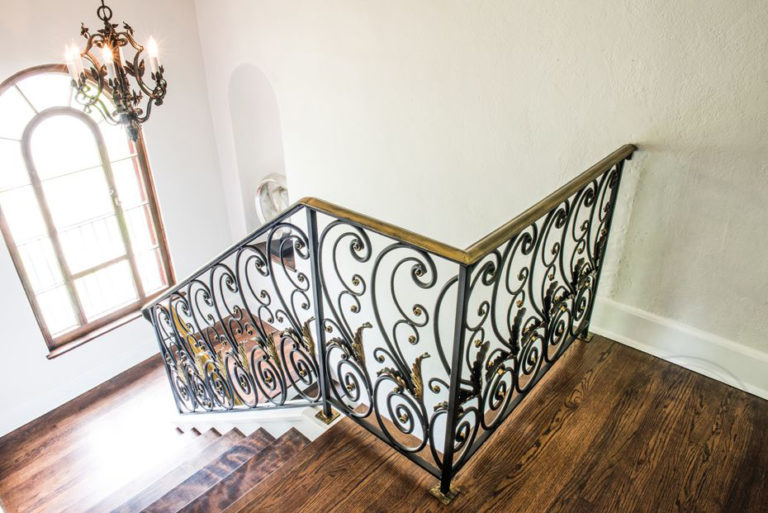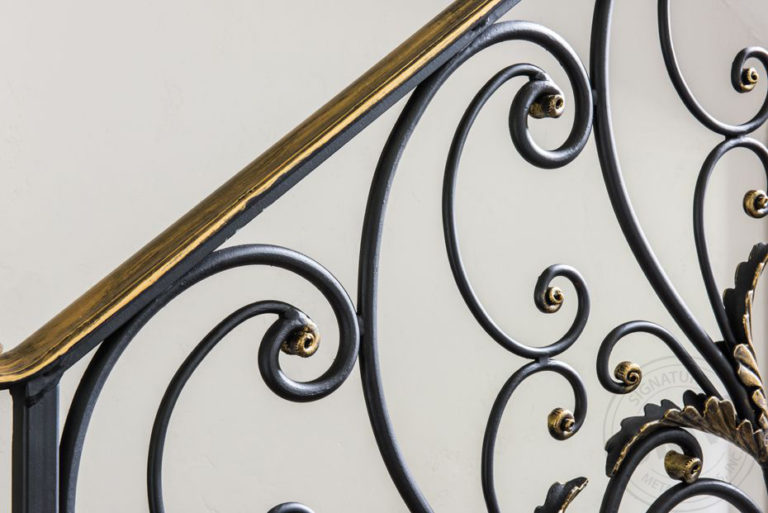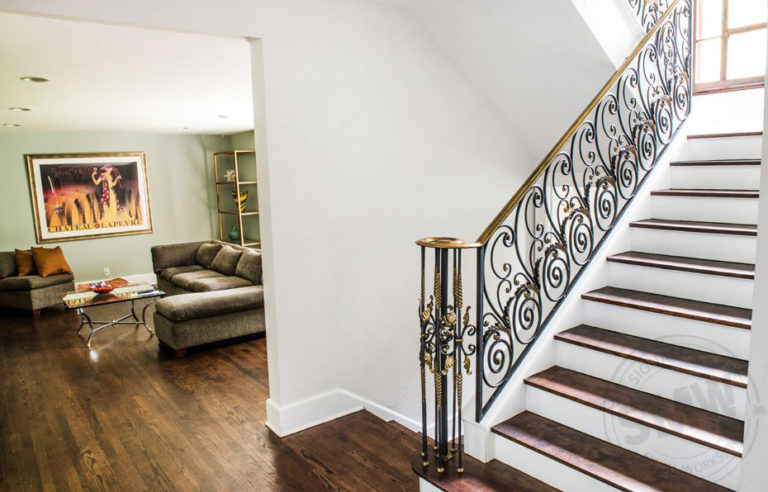 French Country scroll wrought iron railings in Glencoe
R3
A custom wrought iron French Country style interior railing painted gold patina over black using scroll elements for a residential property in Glencoe. This home is over 100 years old and they remodeled it to mimic the style of when it was originally built.
A client reached out to us in Glencoe that was remodeling her home and just put in a brand new custom wooden stairs and was looking to transform her home. The home is over a century old and she wanted a little bit of that age to come off of on the railing while still giving it some nuances of modernism.
They didn't have an idea of what they wanted but we first came out to measure the stairs and made sure we noted any slight variations in the floor or walls to make sure we accommodated for them during the fabrication process.
We sat down with the client and went over color options, elements that we could utilize and so fourth to really showcase their style and accent the entire area to showcase this beautiful stairs. They picked out some very intricate elements and we initially were going to use others but ended up finding something else that we modified. Due to the complexity of this custom railing the fabrication process was well over 2 weeks.
We sent photos once the fabrication was complete for the client to review and began the priming stage of the metal. All the metal is primed with an oil base primer to ensure that the product will last a very long time and is then followed by a topcoat that a client picks out. This client was looking for a combination of gold tone with black. We initially painted the entire custom railing black and then brushed on the gold on all the elements the client was looking for. The painting process did take roughly a week and installation was done in half a day. Typically our installations are fairly quick as everything is measured prior so we simply set the railing in and drill into wherever it's going.
We also fabricated a custom handrail to go with the motif of the home and the railing. The final outcome was beautiful and we loved how amazing it looks. The client loves it and we love that we had an opportunity to work on this custom railing for this client and we believe this railing will stand in this home for another century to come!
If your ever in the market or transforming your home into something amazing with custom metal – give us a call. We love to fabricate custom interior railings and stairs for clients all over the country.