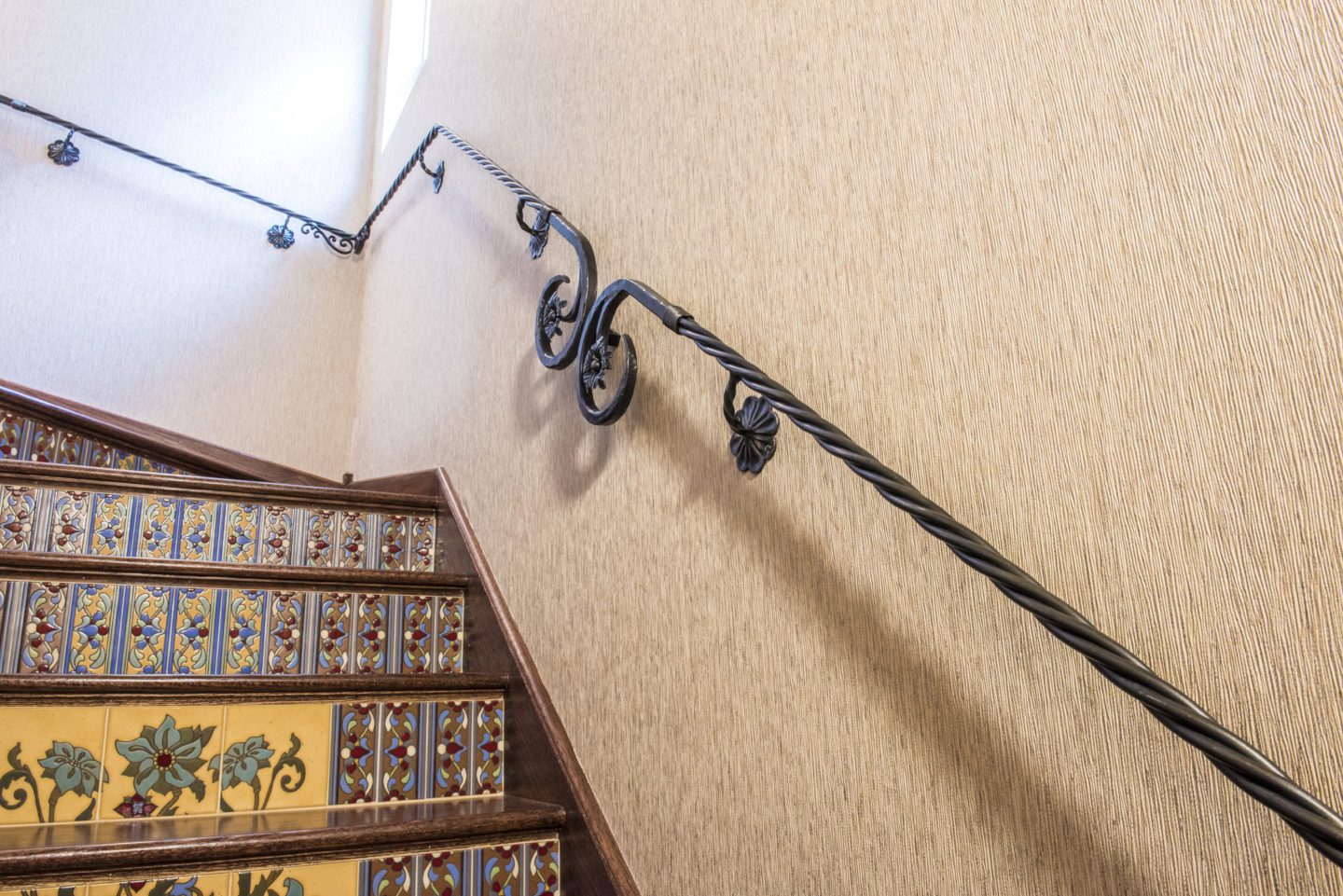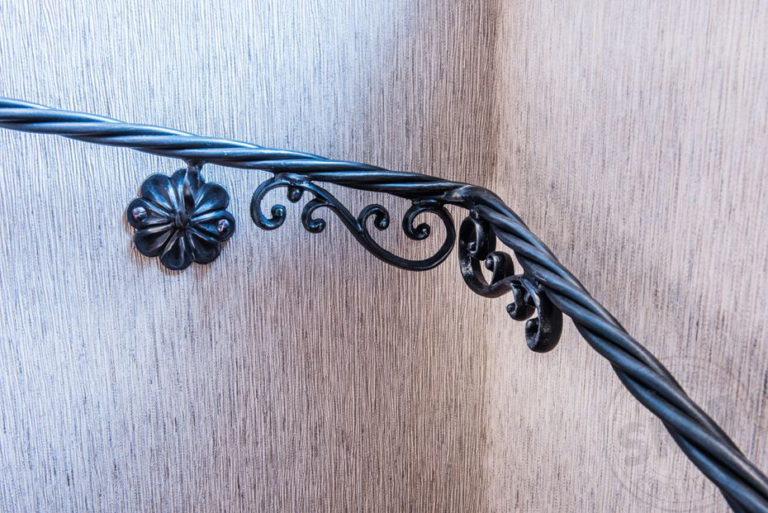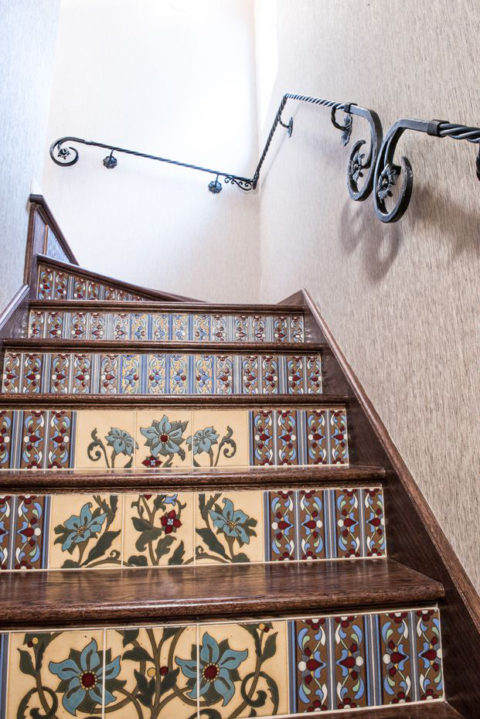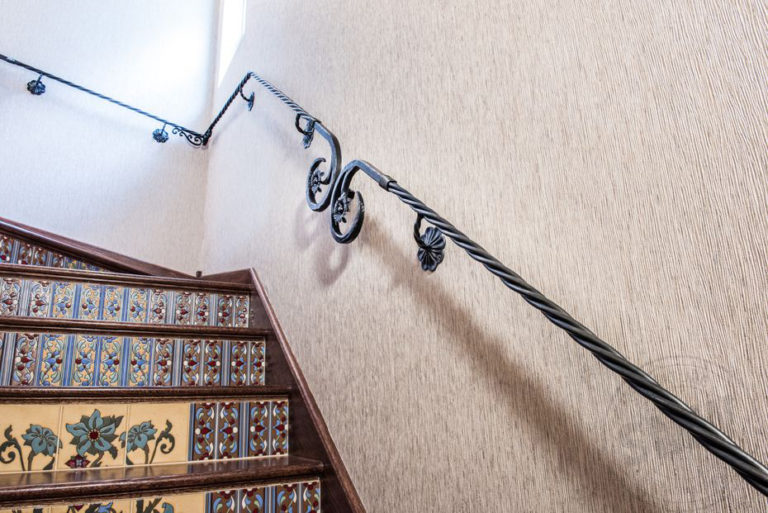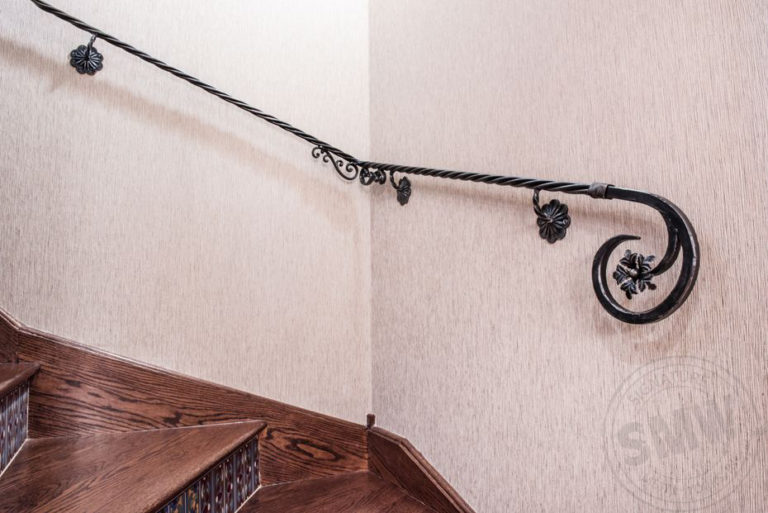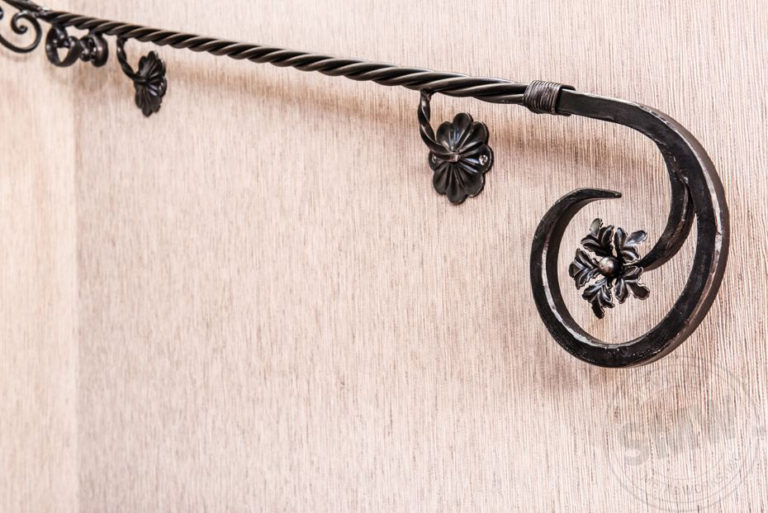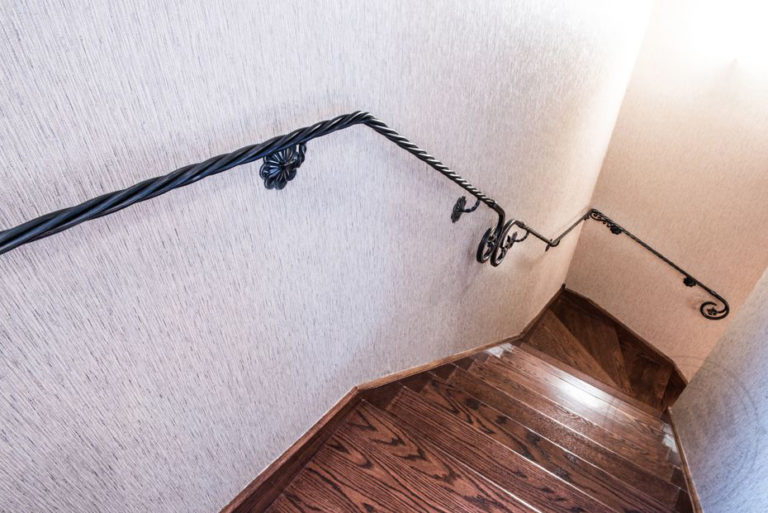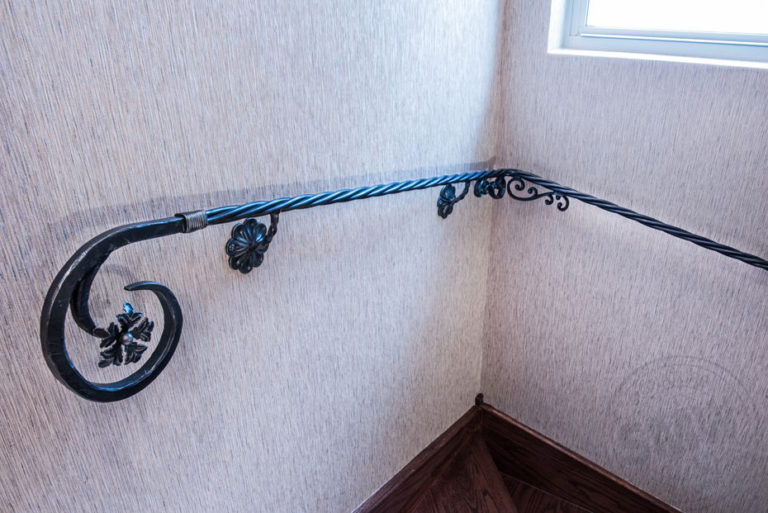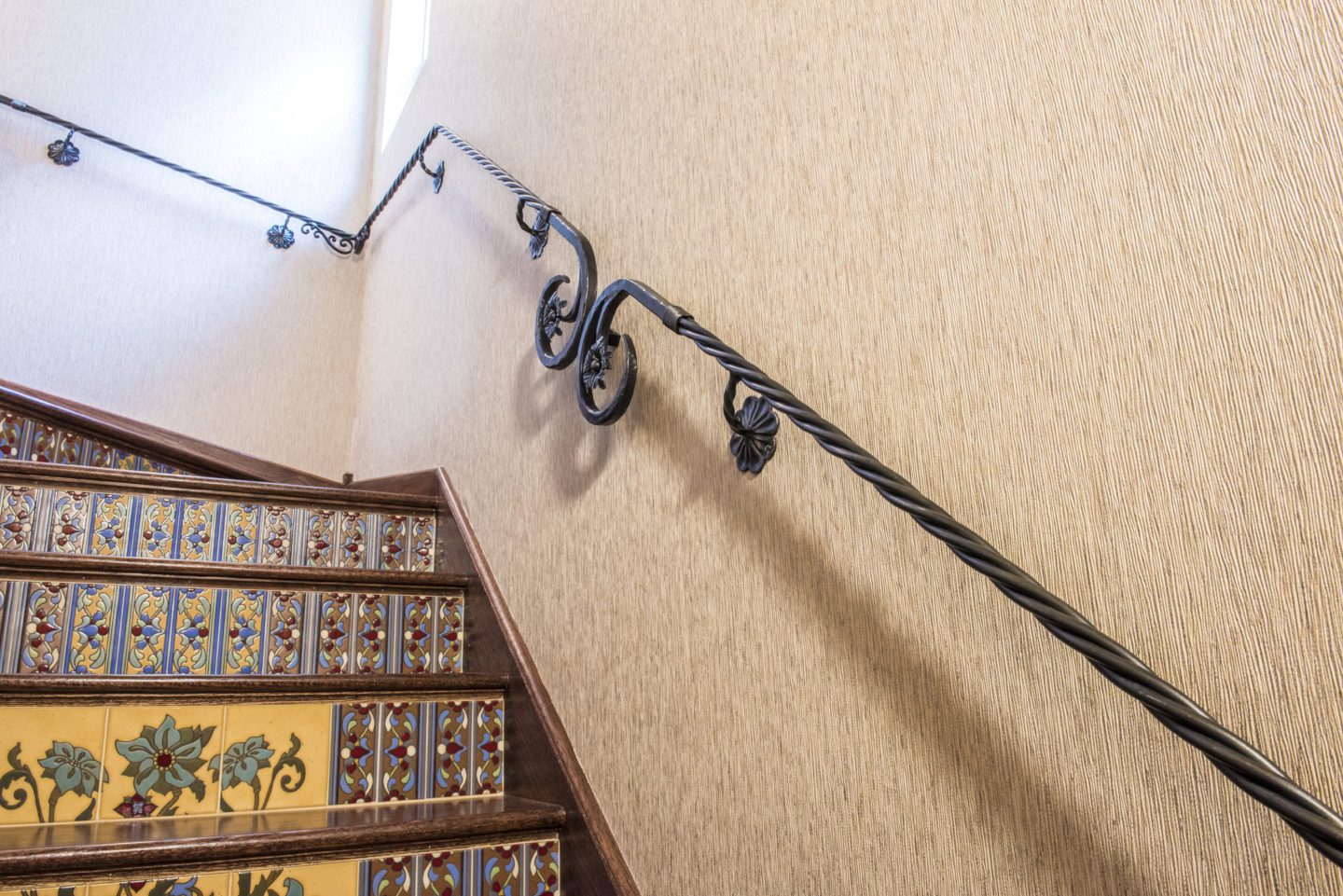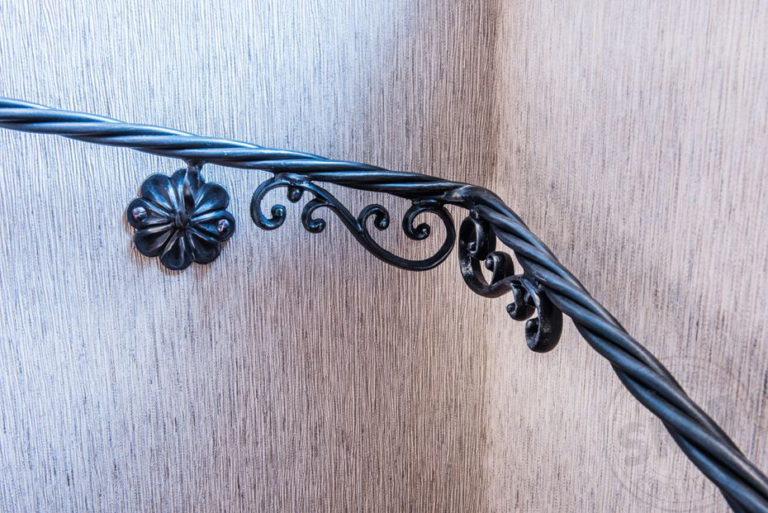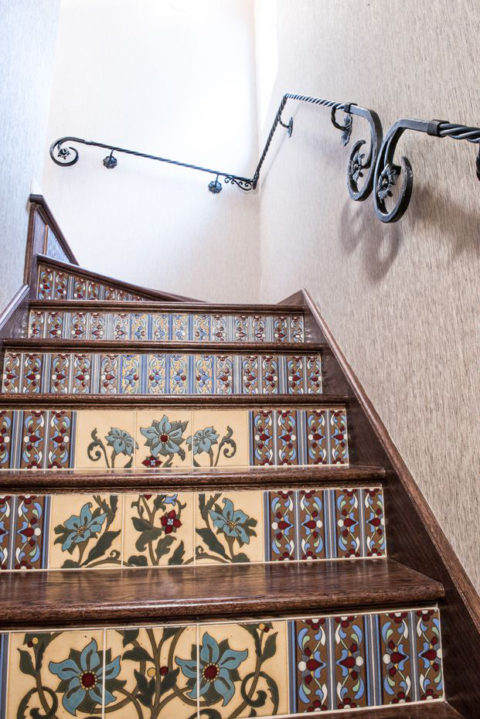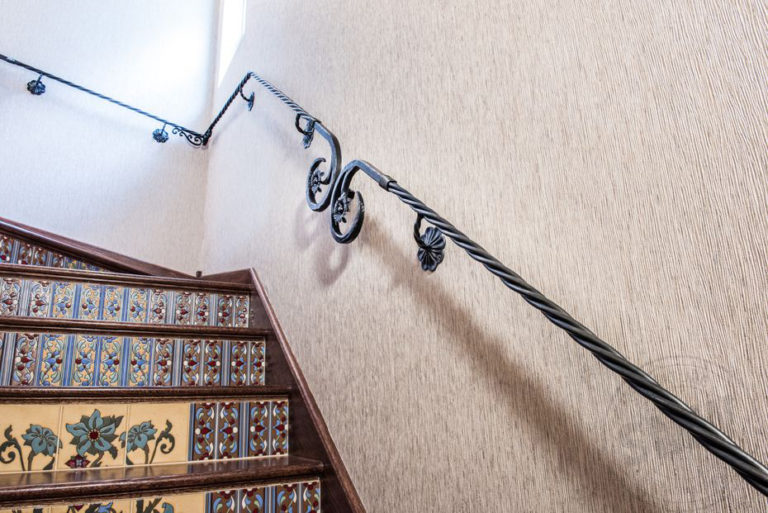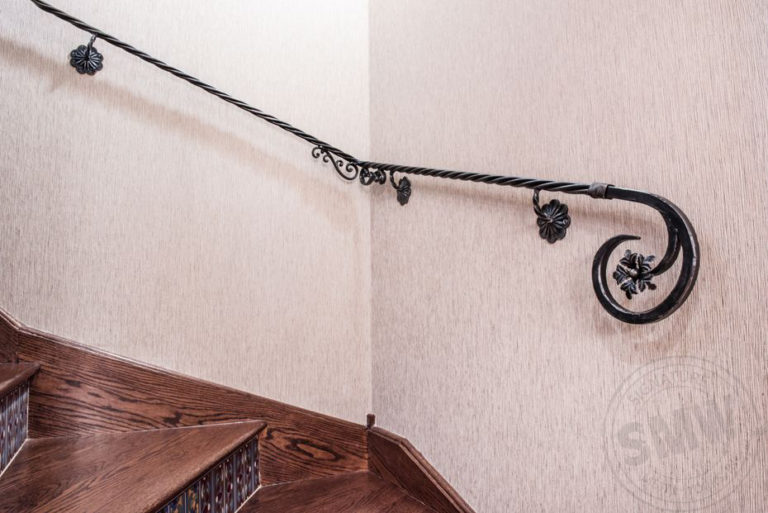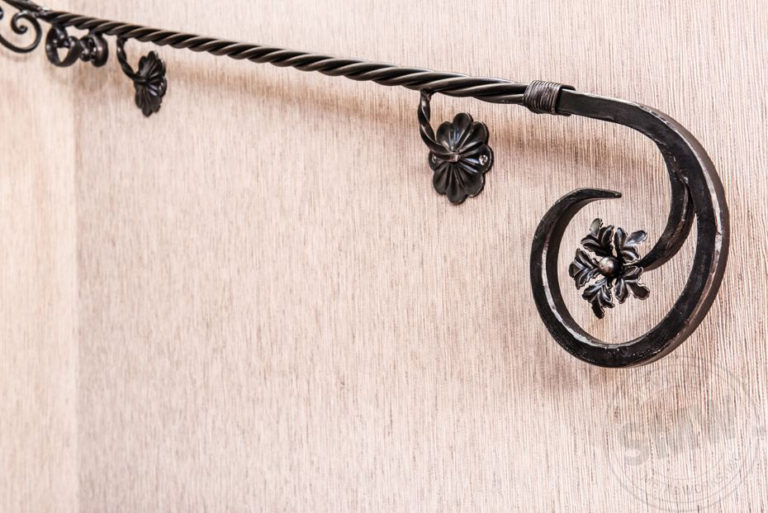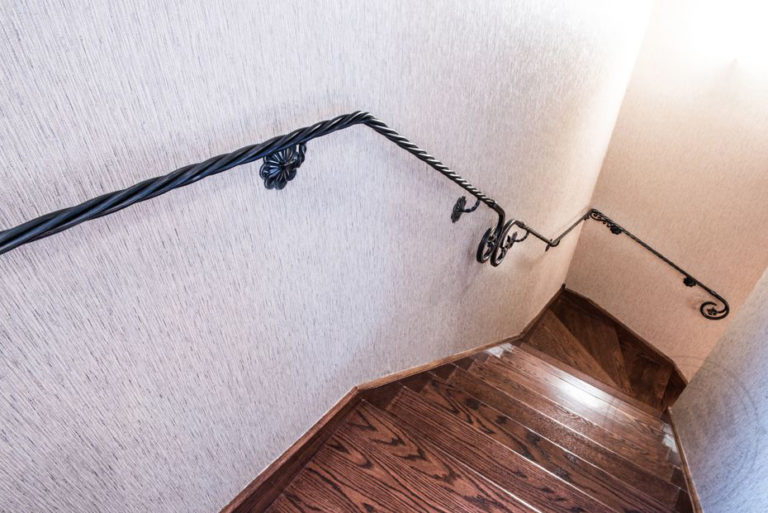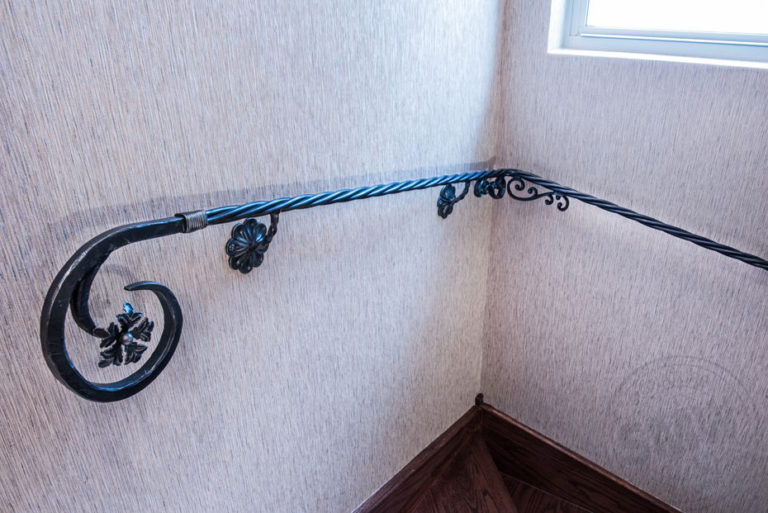 French Country scroll wrought iron handrails in Lakeview
H1
A custom wrought iron French Country style handrail painted clear coat for a residential property in Lakeview, Chicago. The entire staircase was custom including the wallpaper and even the tiles on the treads. The concept was – how do we incorporate the existing design and expand on the experience even further.
We recently had a client reach out to us to fabricate a custom wrought iron handrail. Typically we get photos for inspiration or just an idea of what they are looking for but this client did a few sketches for us and it was something we had never seen before. She and her husband apparently loved ornamental iron and wanted something completely unique to their home in Chicago. We met up with the owner a couple times and went to the home to take measurements as well as look for ideas of inspiration to match this vision they had.
Fabrication for this handrail took well over 2 weeks, as there was a lot of forging as well as custom shaping of the metal. Typically with most handrails – we take existing metal and make some modifications to make it custom to the individual's home but this required every single bit to be custom. During the processes we sent photos throughout the whole thing to ensure the client would love the final product. Since they were looking for an ornamental style – they decided on a simple clear coat to accentuate the metal look.
We fabricated this before the wallpaper had gone in and then came back to do small touch ups to ensure everything was perfect. The client loved their new handrail and if you could see the amount of ornamental metal in this home – it's simply amazing! A funny note is that our shop manager/lead designer actually made them the metal base for their kitchen over a decade ago with another fabrication company and it just happened to be that they found us through the web and it came full circle.
If your ever looking or know anyone looking for custom handrails – to really make your home unique and beautiful – let us know! We work with designers, developers and just clients who want something spectacular. Our goal is to provide safety and functionality while bringing an artistic flair to truly transform your home. We specialize in the fabrication of custom interior metal stairs, railing and handrails.