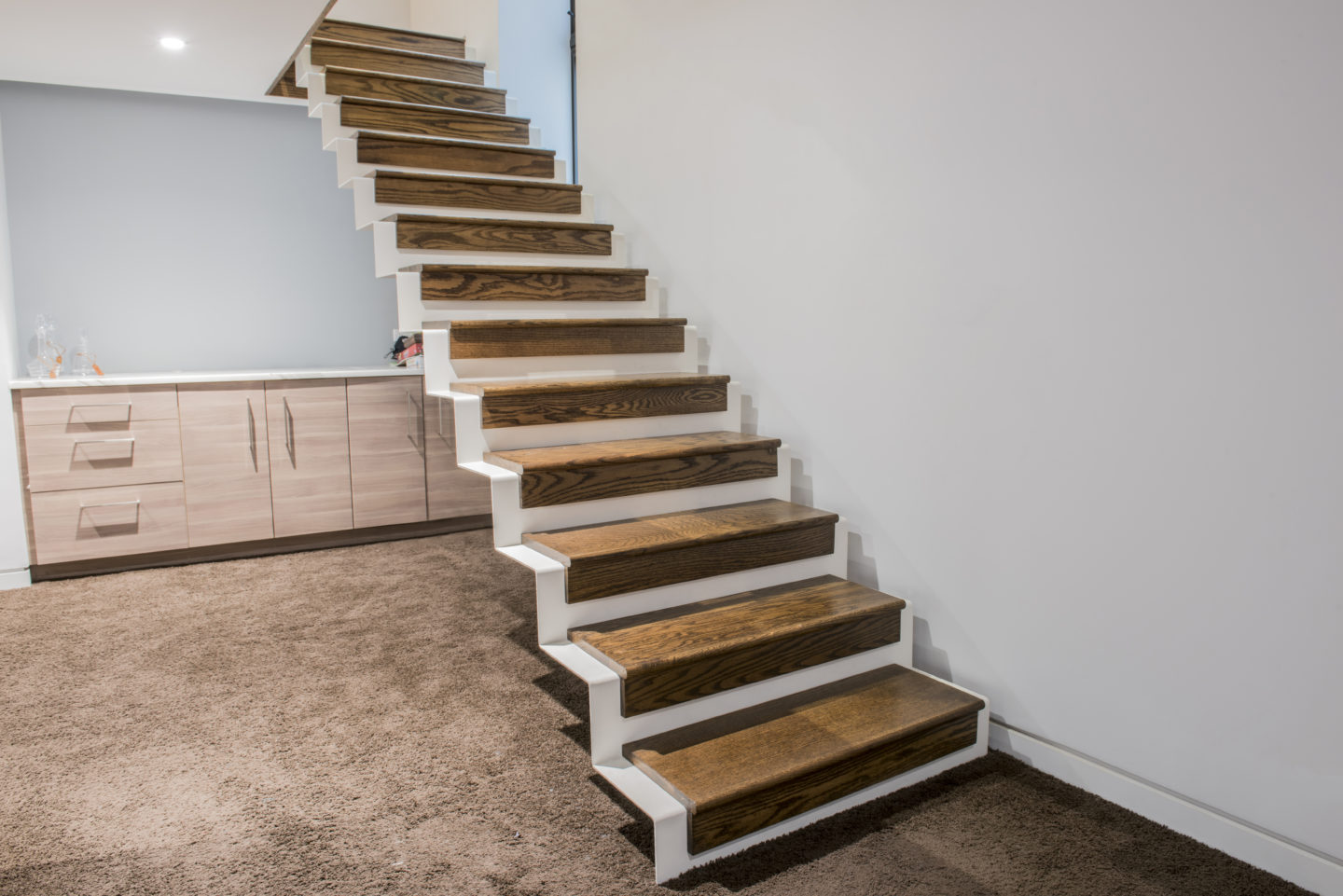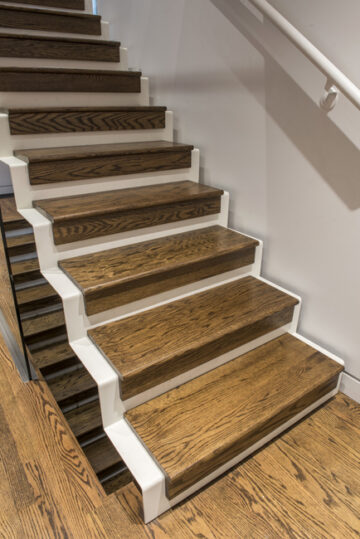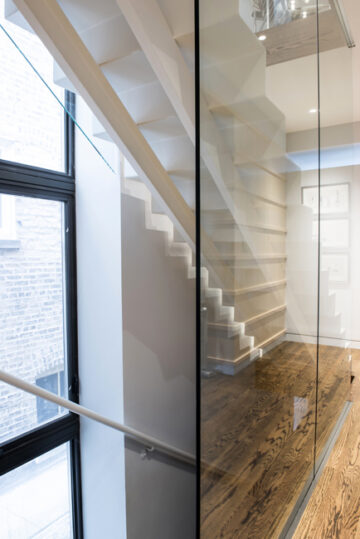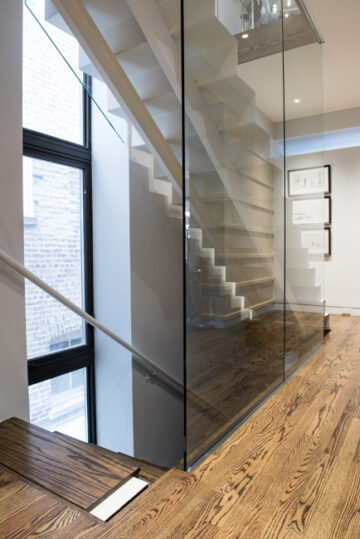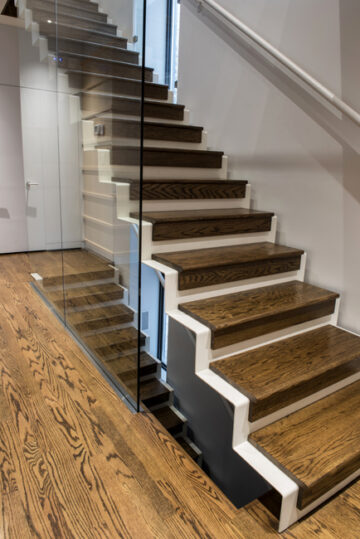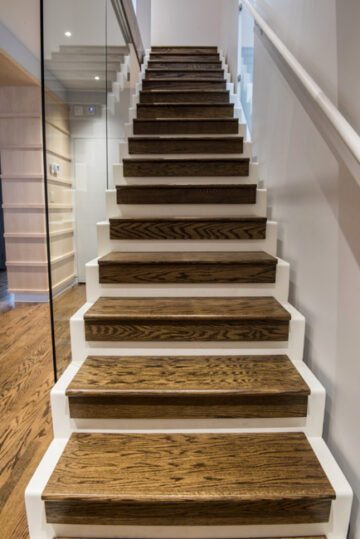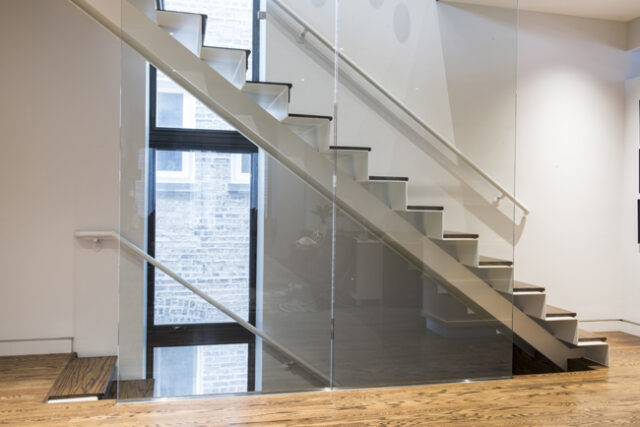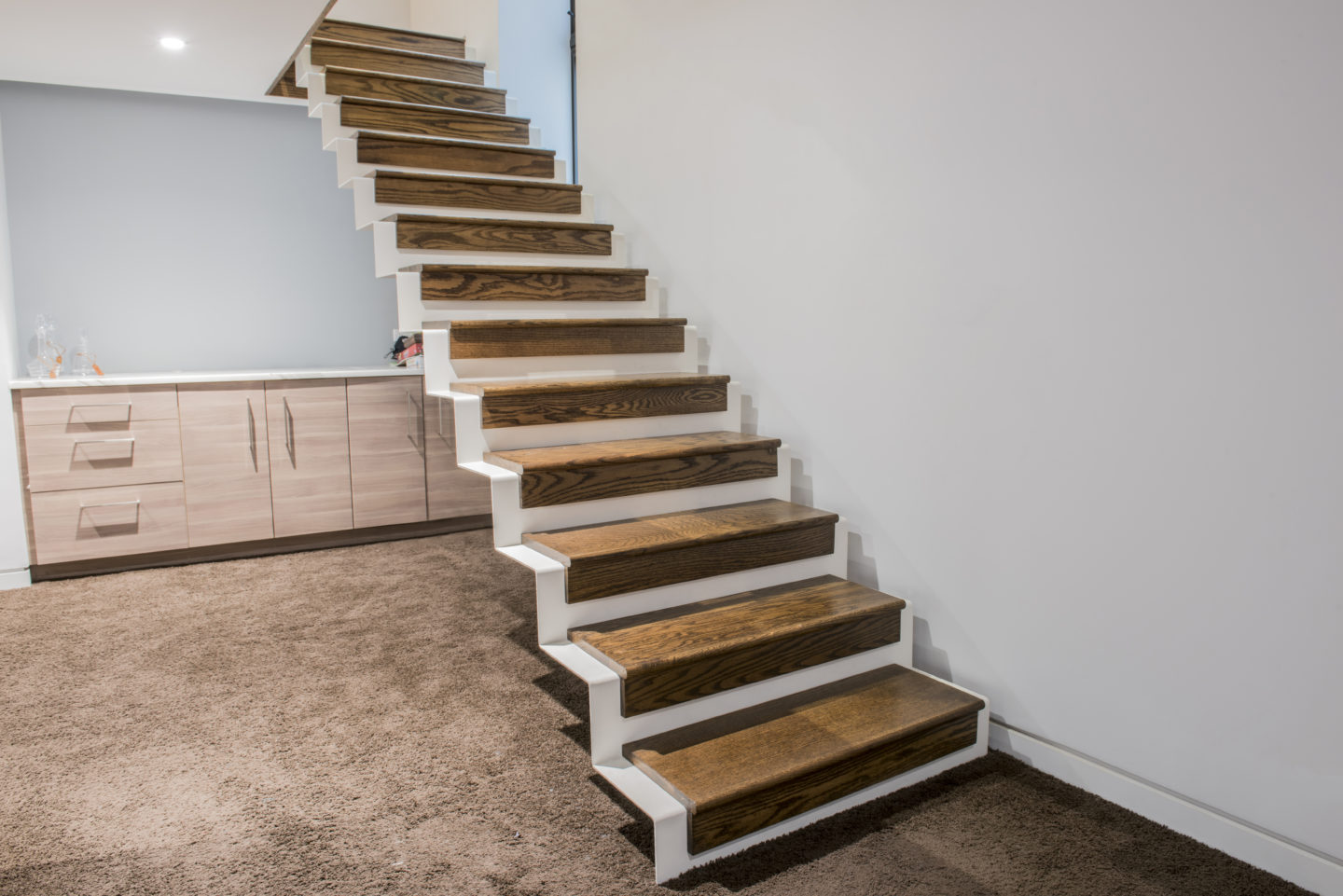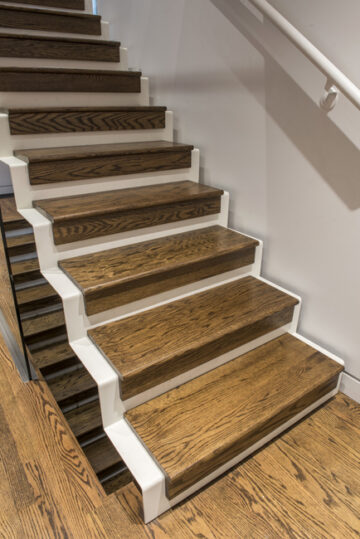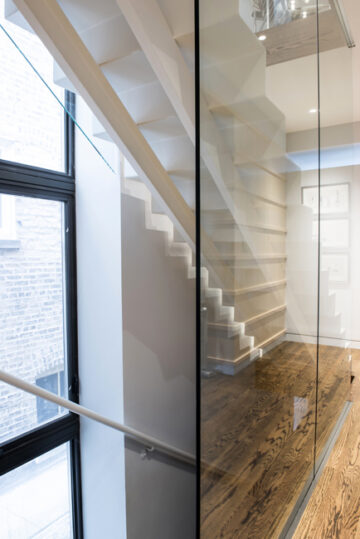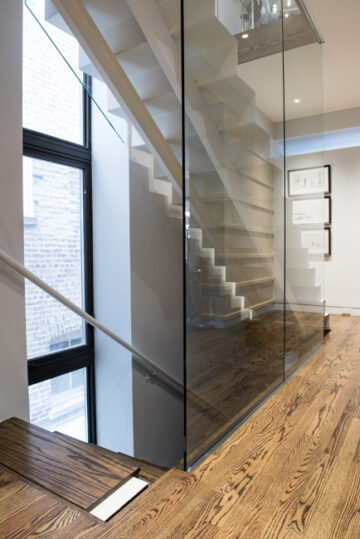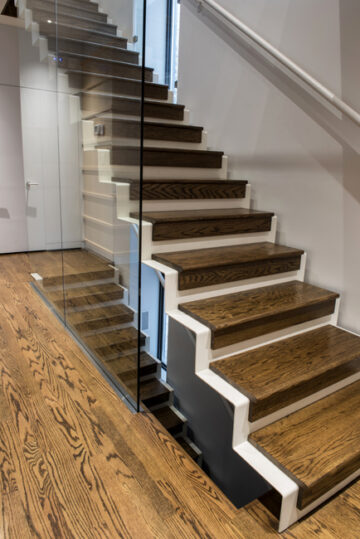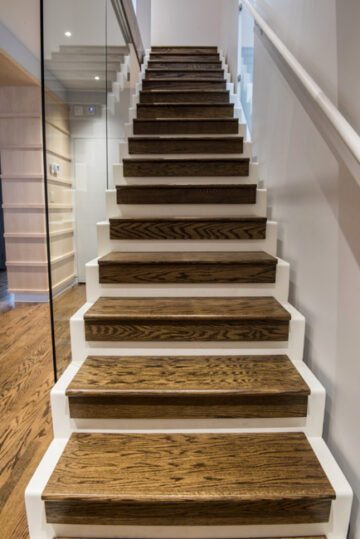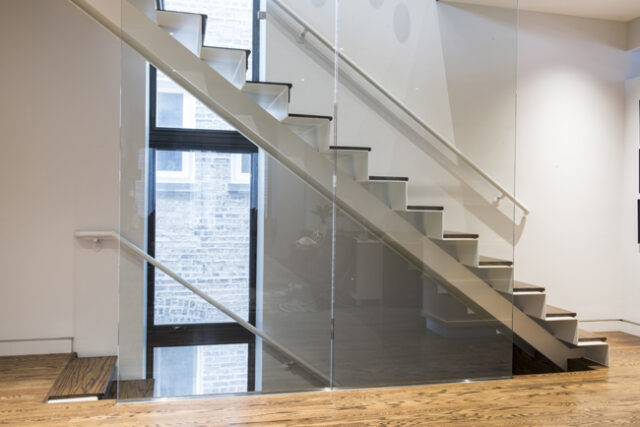 Contemporary folded wrought iron straight stairs in Logan Square
S1
An architect was designing a home for himself and he wanted something minimal yet functional with wood steps. He used a glass wall as a type of guard or barricade for safety.
We had a client reach out to us that was looking for a contemporary metal folded stairs for his home in Chicago. We showed them some samples and ideas of what we could do and they showed us other designs they found online. Between the two we were able to draft up a custom design the client loved. Once the contract was signed – we came in to take final measurements of the entire opening that the custom stairs would be going into. During the time of the remodel of the stairs – the rest of the home was being remodeled as well so things like handrails had to wait. We asked them as to what kind of railing they were interested in they decided to install glass going from floor to ceiling and their glass installer would be fabricating. Our job was to fabricate and install this custom wrought iron folded stairs and once the glass was in – install the handrails on the walls. We primed all the material and within 2 weeks the custom stairs were ready to be installed in the home.
The custom stairs were fabricated in the shop – taken apart into smaller pieces and then welded onsite. Installation took roughly 2 days and all the material was primed. The client wanted their painters to paint everything including the stairs to match. Once the glass was installed we put into the pipe railing. The final outcome turned out amazing. The client had a carpenter install wood threads (we prepped the steps for it). Check out the final outcome. Next time your looking for a high quality metal fabricator in the Chicagoland area to fabricate a set of custom stairs, custom railing or anything in that expertise give us a call! We are now offering a wide variety of colors and cable railing is an option as well!