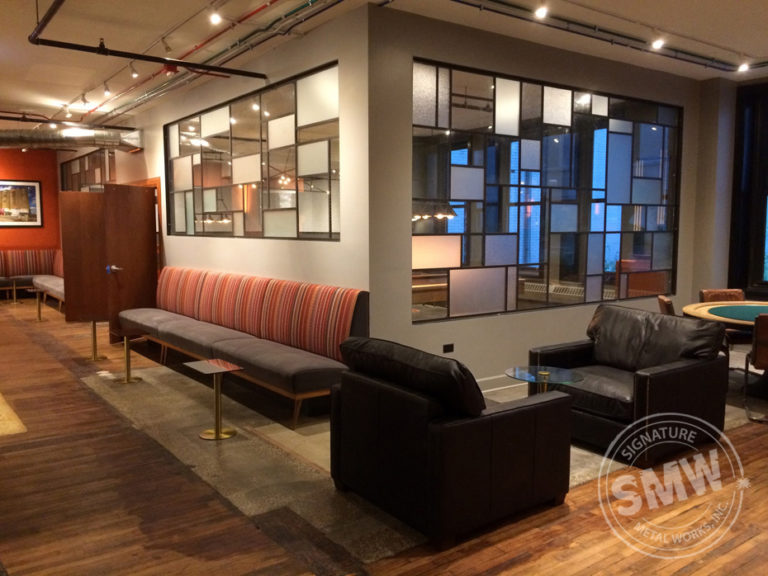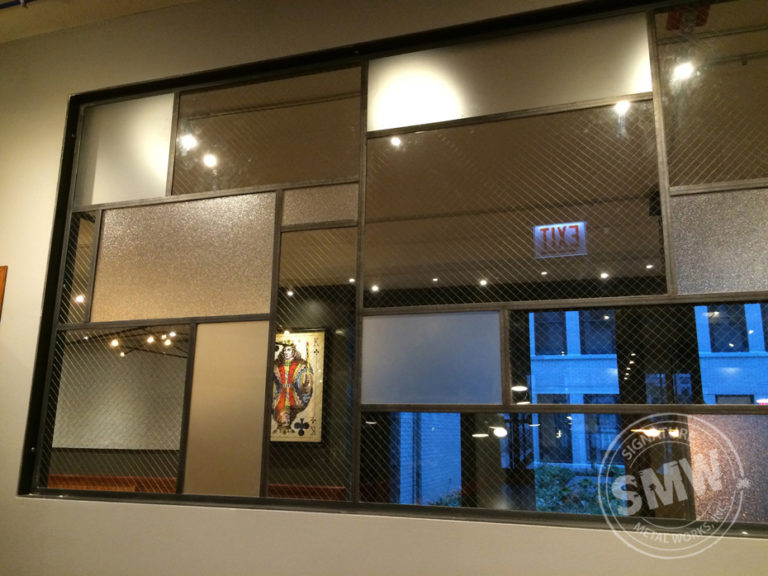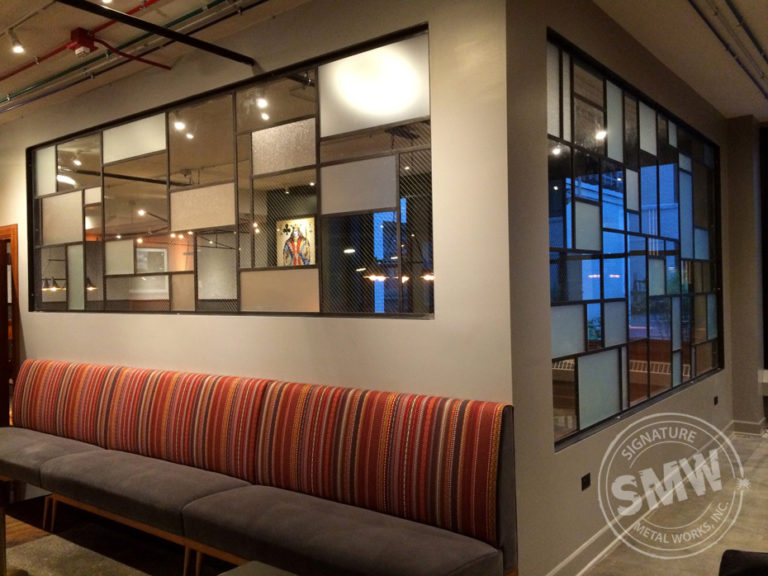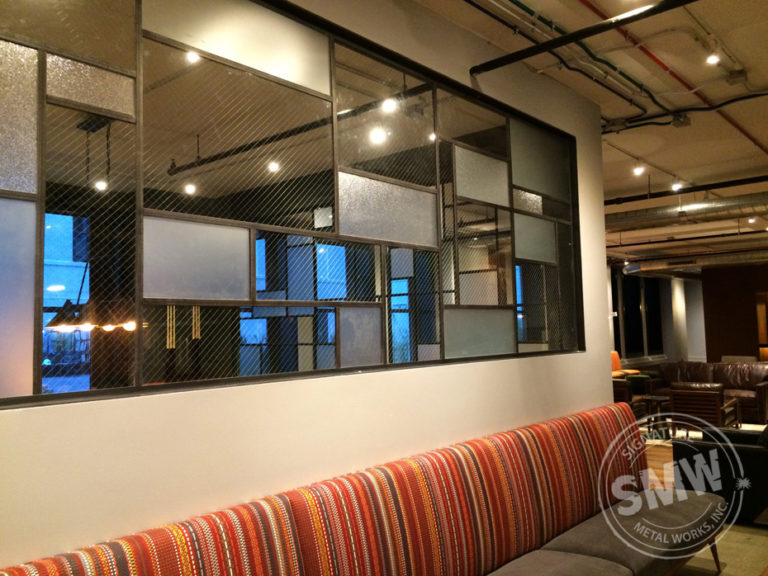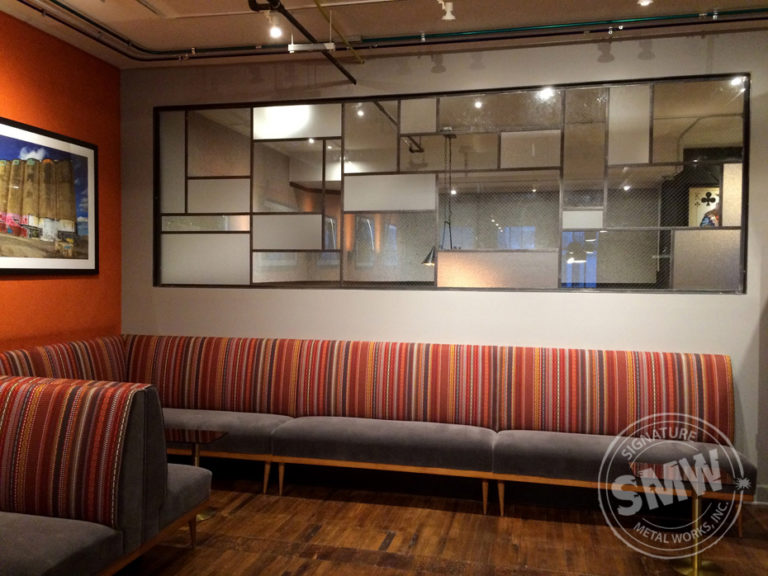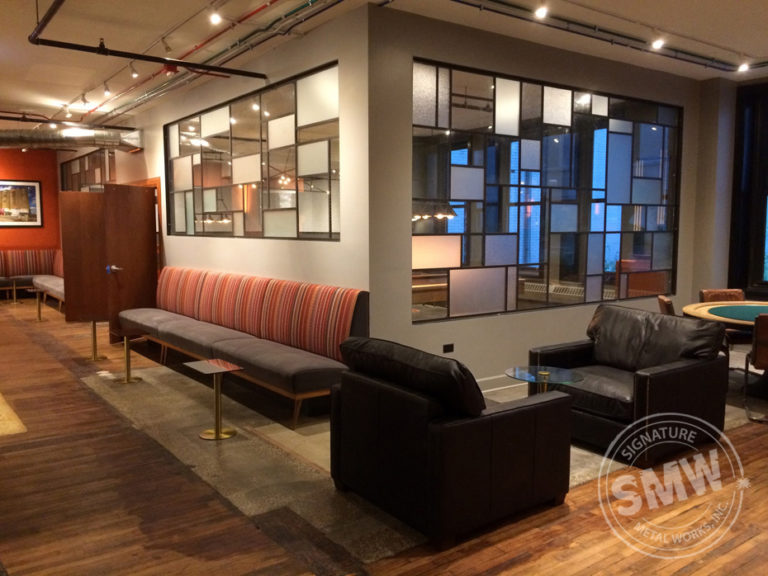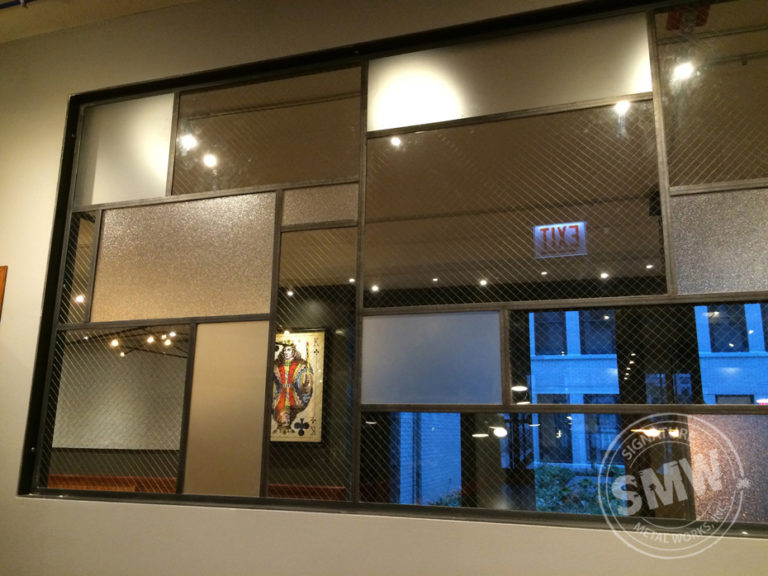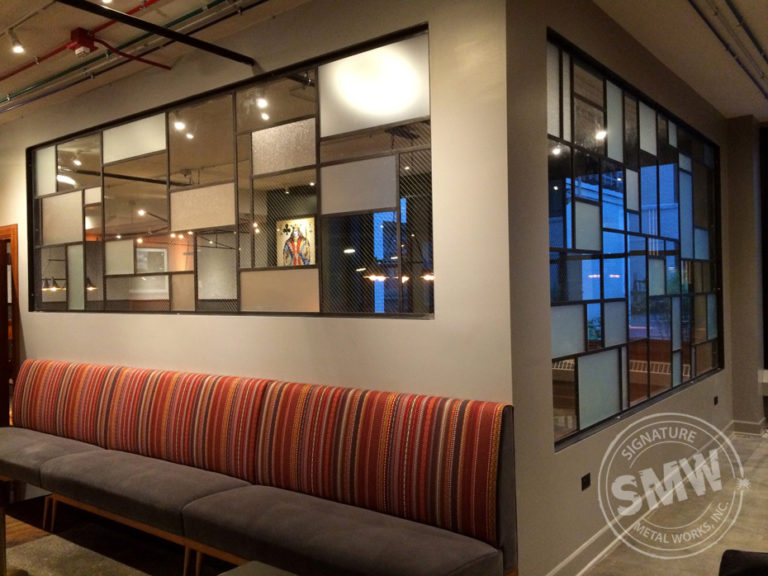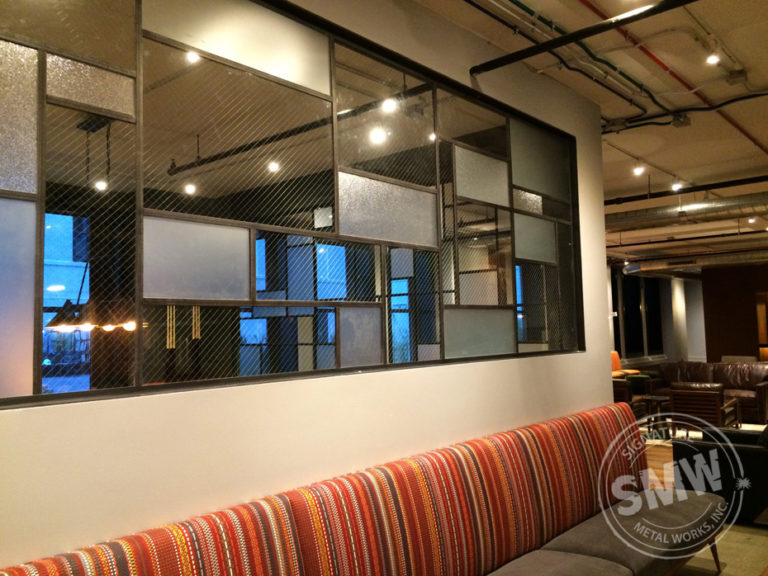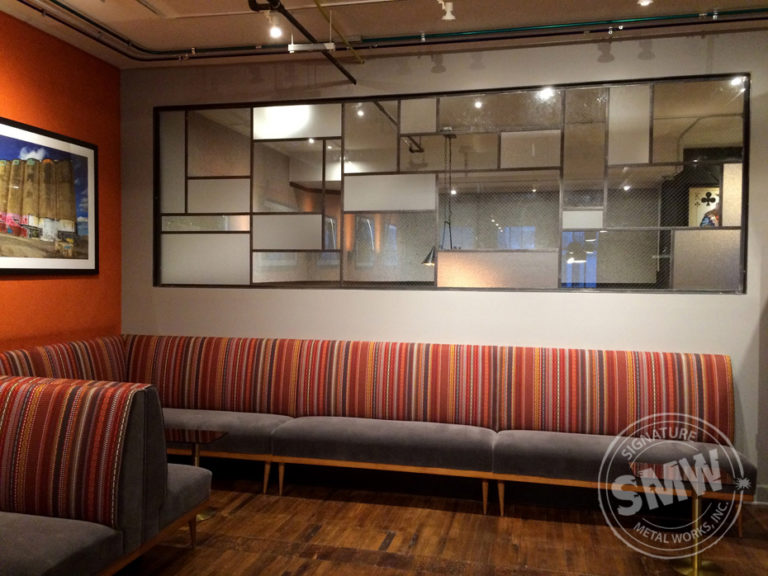 Custom Commercial Wrought Iron Window Frames in Chicago
M19
Windows are one of the most amazing pieces of modern architecture. In the history of construction we have moved from small windows with thick glass to windows that can take up an entire wall. Windows and their design can change how we interact with a space and with the world around us.
If eyes are the windows into a person's soul, windows are certainly the eyes of a building. There are so many creative options to design frames for glass based on new styles of metal work and the sky is truly the limit. People have been making beautiful windows for centuries, and we can make sleek and modern windows for you today.
A customer at an office building in the Chicago Loop wanted to transform a plain space into one that is welcoming and relaxing. Our role in this project was to create the custom metal frame that another artisan would then fit glass into. We built our frames from wrought iron with a clear coat finish that would allow the natural metal to shine through. The final product is a functional piece of artwork and it was our framework that holds it all together.
Entryways and office fronts are some of the most important parts of a physical location. They set the tone for the rest of the experience in the building. A place that brings people in and invites them to stay gives them more time to interact with you and your business.
This space reflects the design ideals of the city it is built within, a mix of contemporary and industrial design. Whether a building is a doctor's office, an architectural firm, law office, or any number of non-profits that fill this city, the customers now have an inviting place to welcome them in and accommodate them while they wait.
The use of the different sized panes was a way to give what could have been a single piece of sheet glass a lot more character. It transformed the space into something with a sense of openness, but also some privacy, since some of the panes were chosen to be more opaque. By collaborating with multiple craftspeople, this office was able to create a feature that spoke to the businesses housed within.
Window frames do not need to be thin and unobtrusive. The idea of the wrought iron and other metallic window frames dates back to the metalworking days of the middle of the twentieth century. While ironworks were used in making frames for windows and doors before that time, during more recent decades the process has been perfected. There is inspiration everywhere for glass and metal front windows that can display products, or to frame an entryway to welcome customers. Little details can add up and we can help you envision how these custom metal projects can add to your business or your home!