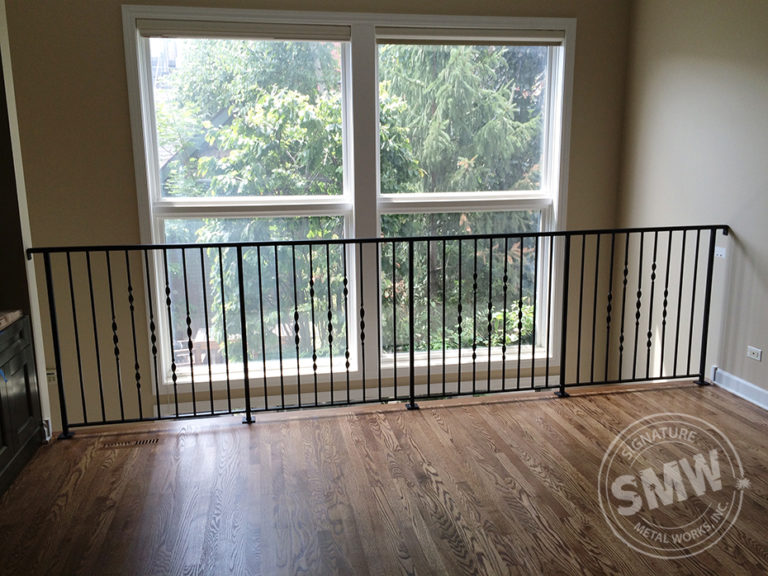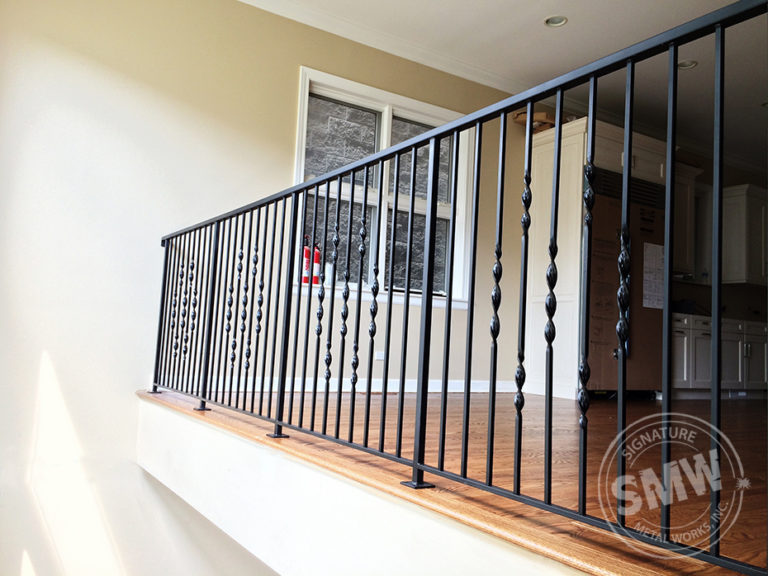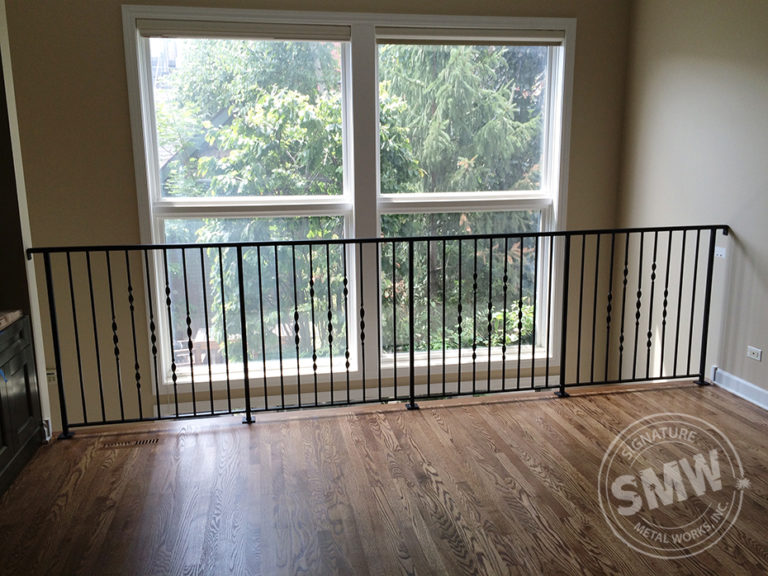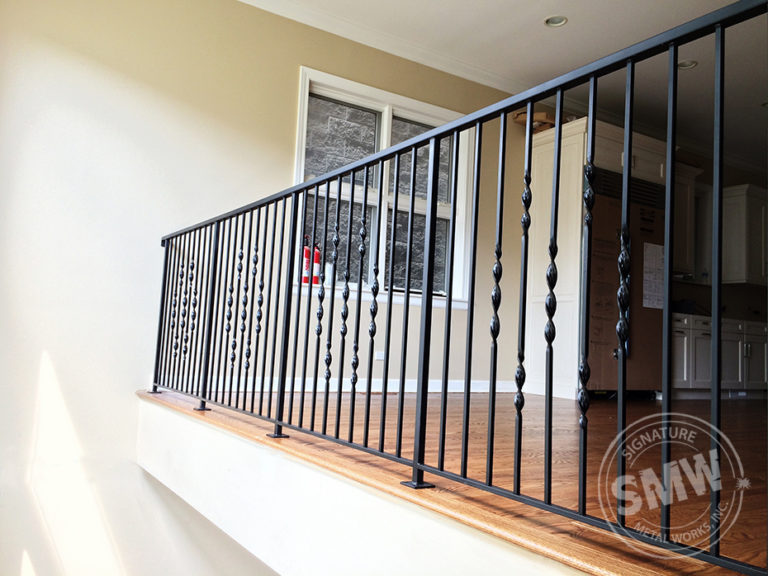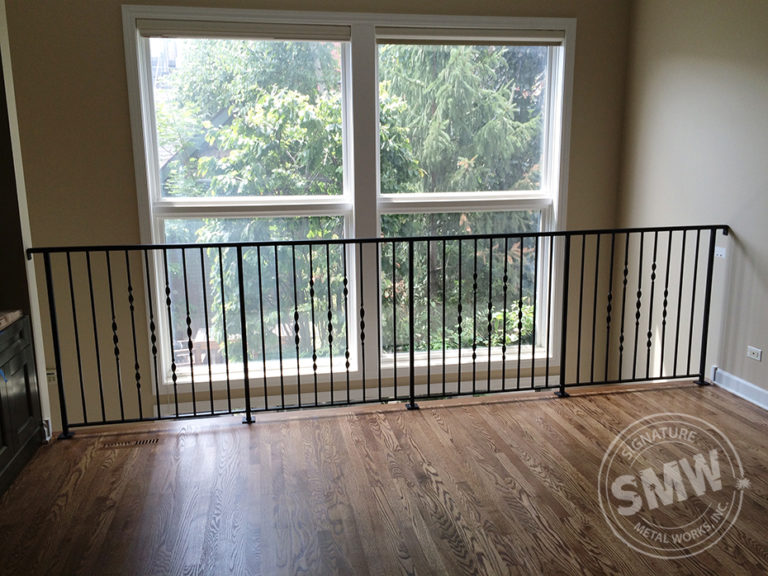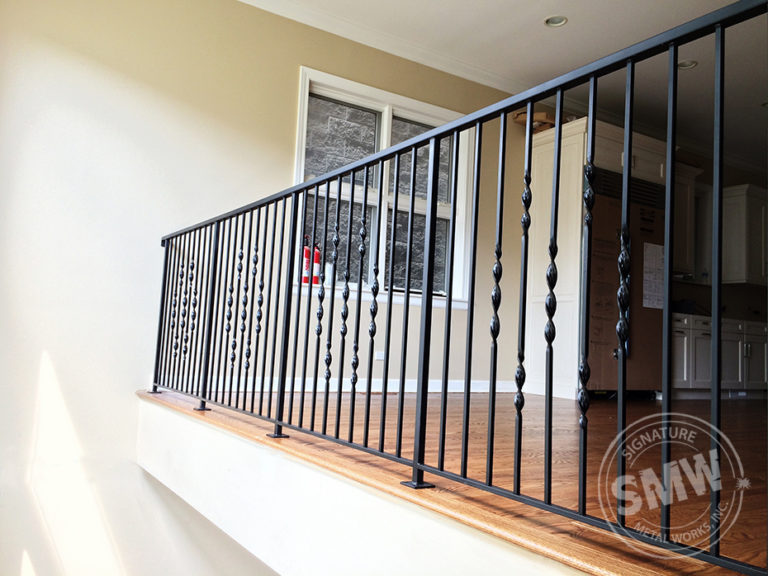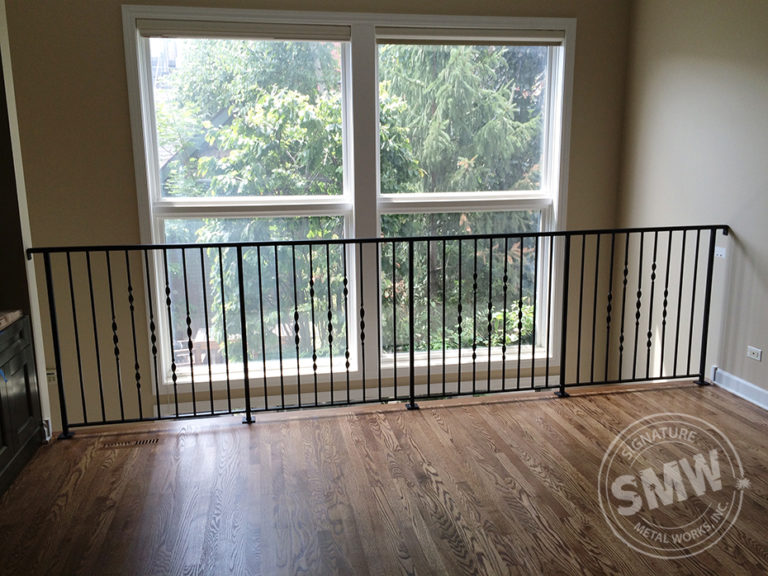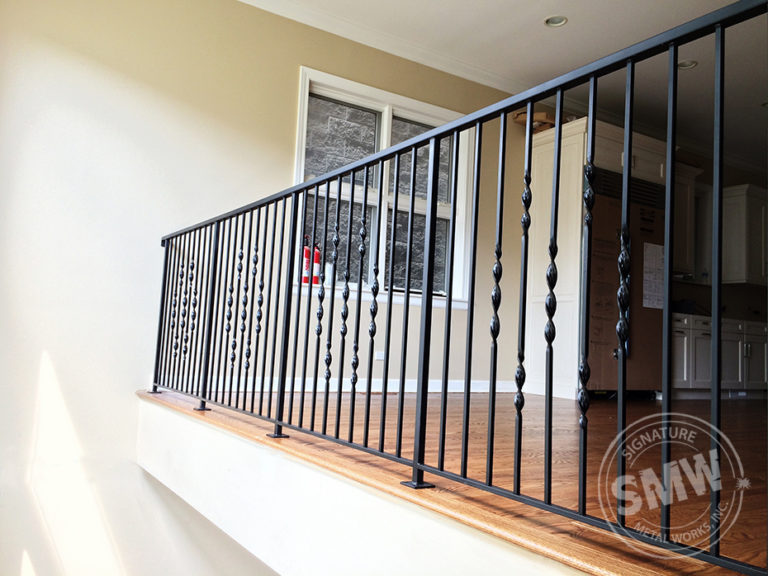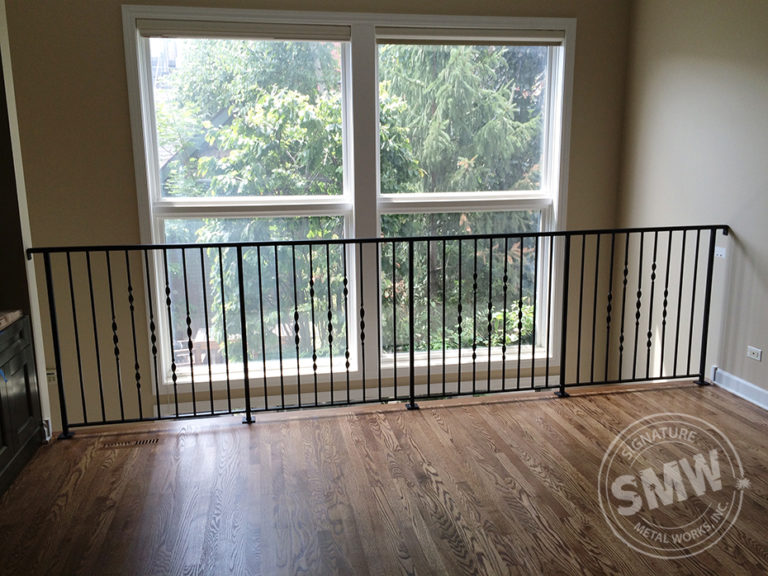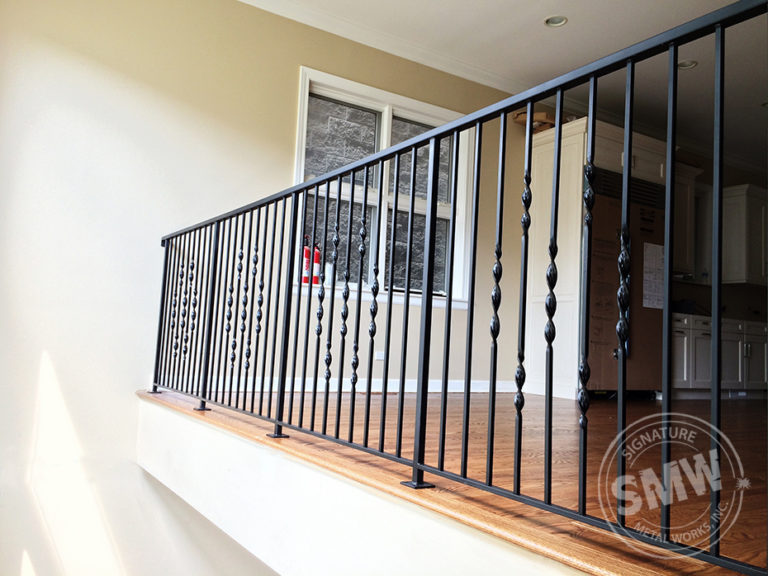 Wrought Iron Railing in Chicago
R59
We often have clients call us during a remodeling project as it often involves redoing the flooring, which affects any attached hardware, or even if they want to change up the entire design of the home. When this occurs, they often need to also consider the safety elements for the people in that home or business as part of the remodel.
We had a client in Lakeview neighborhood of Chicago call us as they were redoing the flooring of their two story condo and they needed a simple yet clean railing to compliment the new flooring they were putting in. We asked them to provide some examples of what they were looking for and roughly how many feet they needed to secure the area. From that information we were able to put together some rough estimates for a budget and provide the client with an idea of the variety we offered as a custom boutique fabrication facility.
The client chose to keep things fairly simple and decided on wrought iron steel coupled with 2 coats of oil based paint. From the time we came out to do final measurements to the final installation, the entire process took approximately 2 weeks. That time typically varies quite a bit, depending on time of year and the complexity of a project. For example, if a project requires railings that are not straight but have angles or curves, that would add a lot of complexity to the project, especially if it's for a spiral staircase. We utilize laser equipment machines for everything to ensure all of our measurements are as precise as possible, and our goal during installation is to never have to make any modifications or changes to the final product. Simply to come in – set it down and drill it in place.
No matter if it's for a commercial property or for a residential one, we always strive for perfection in every project we take on. If you have any questions about a particular wrought iron railing, please let us know by using our contact form or simply giving us a call.