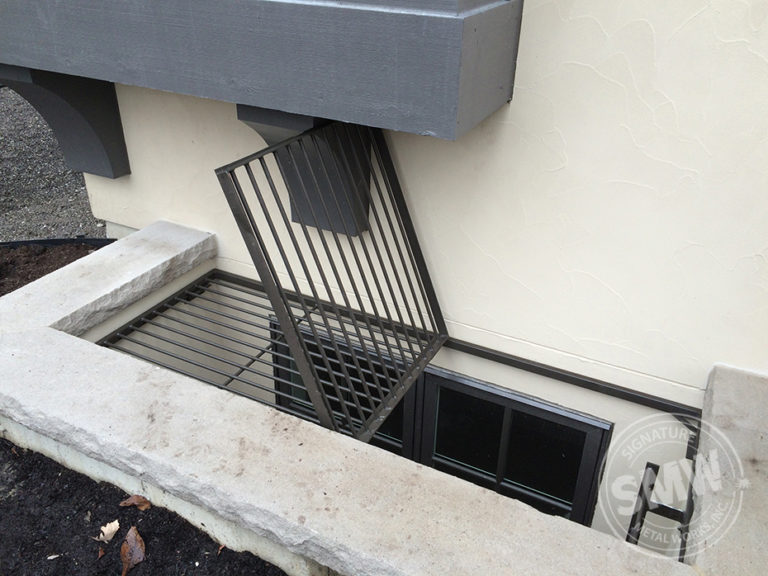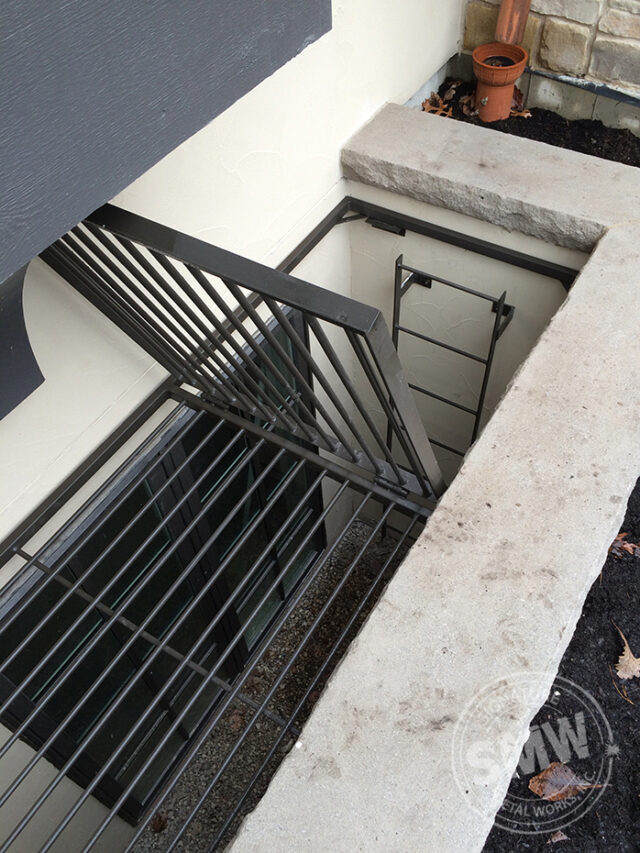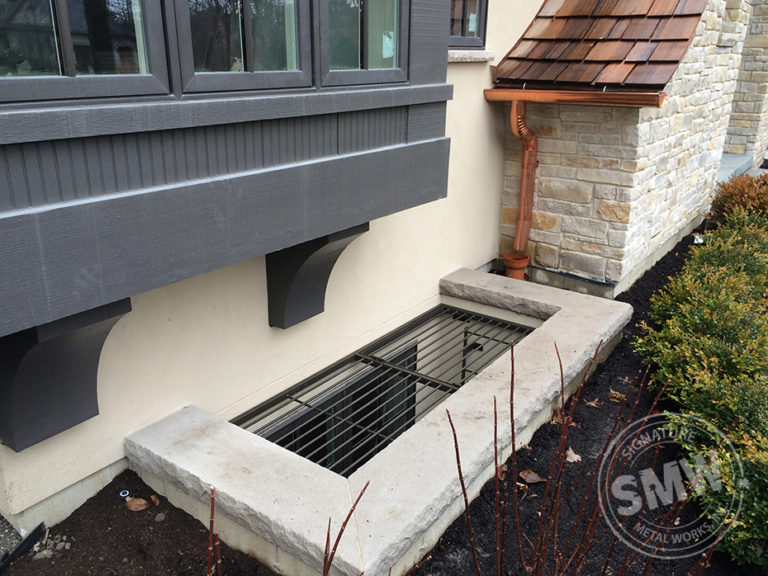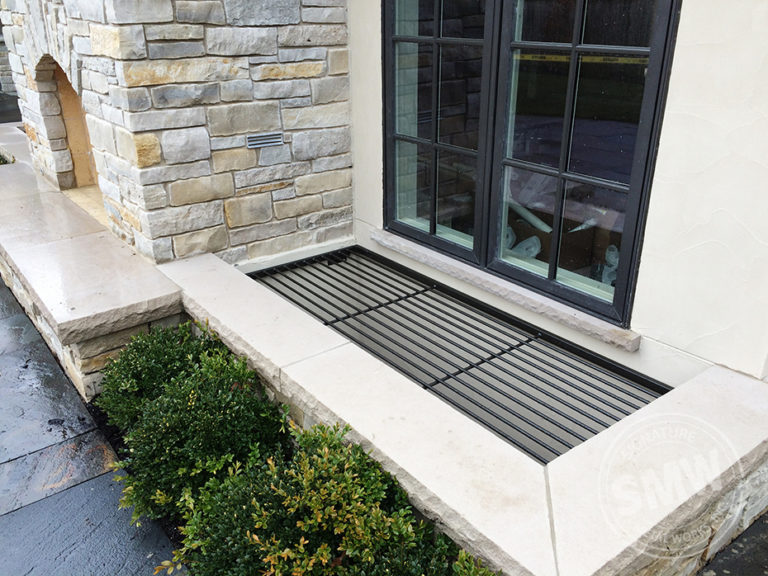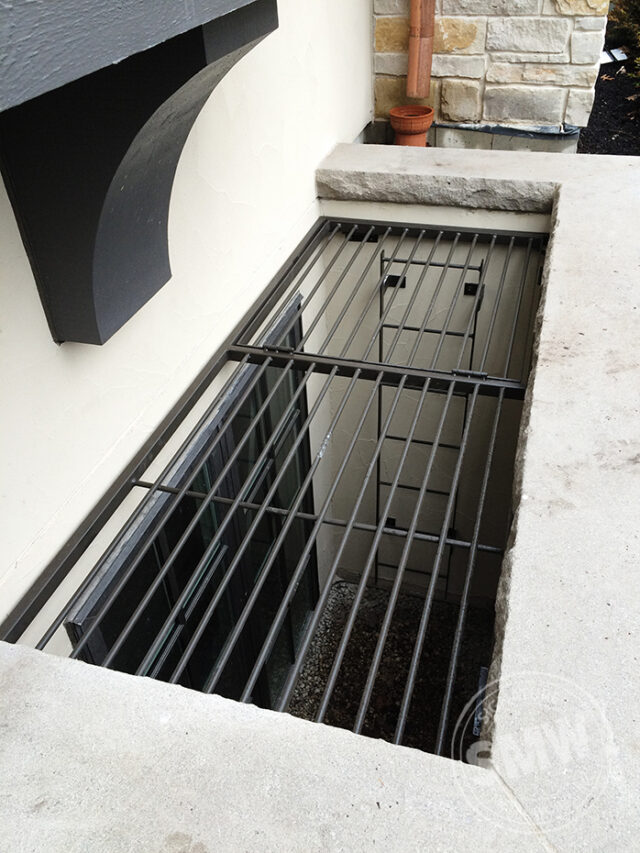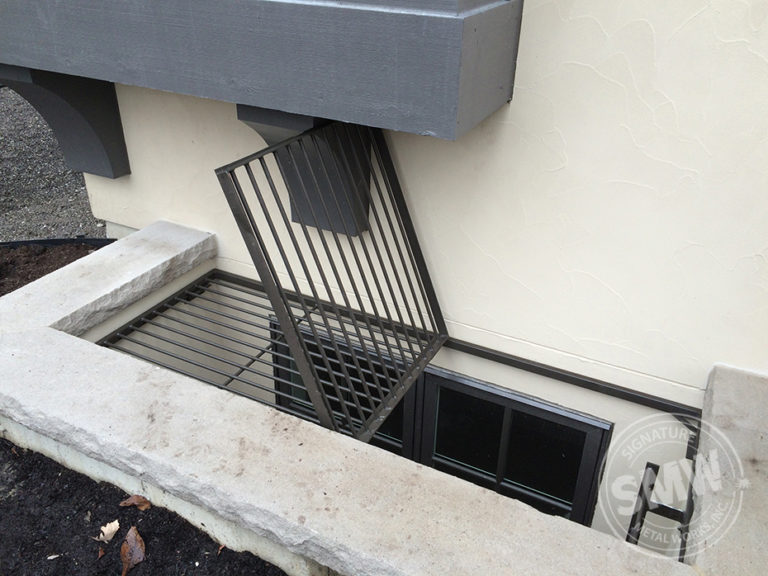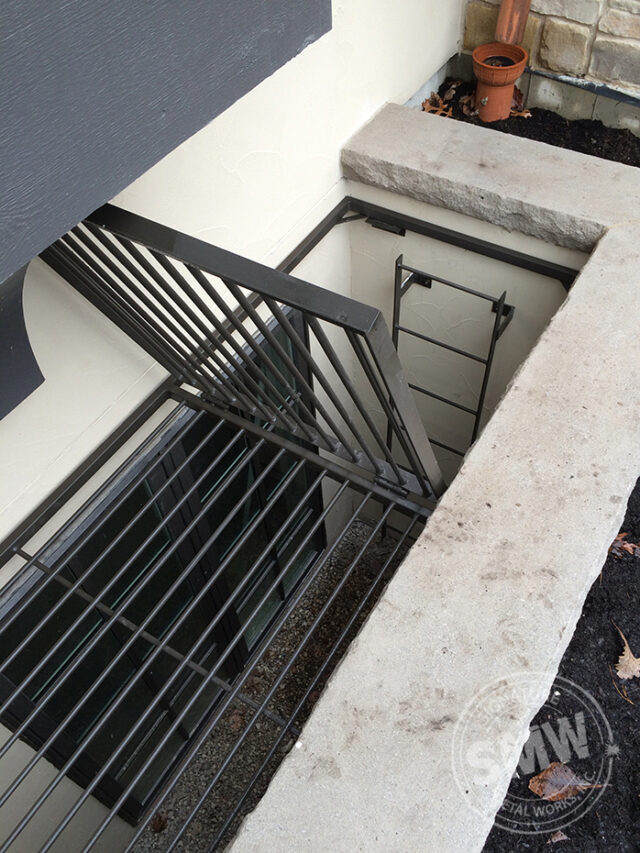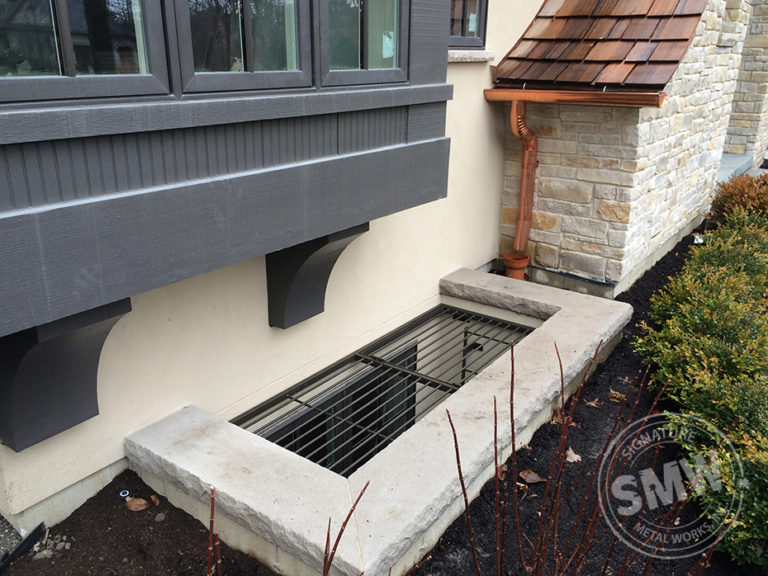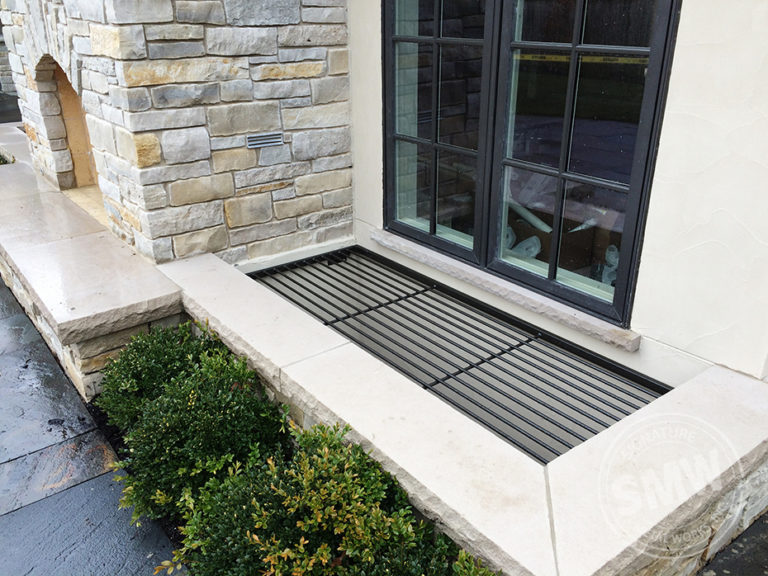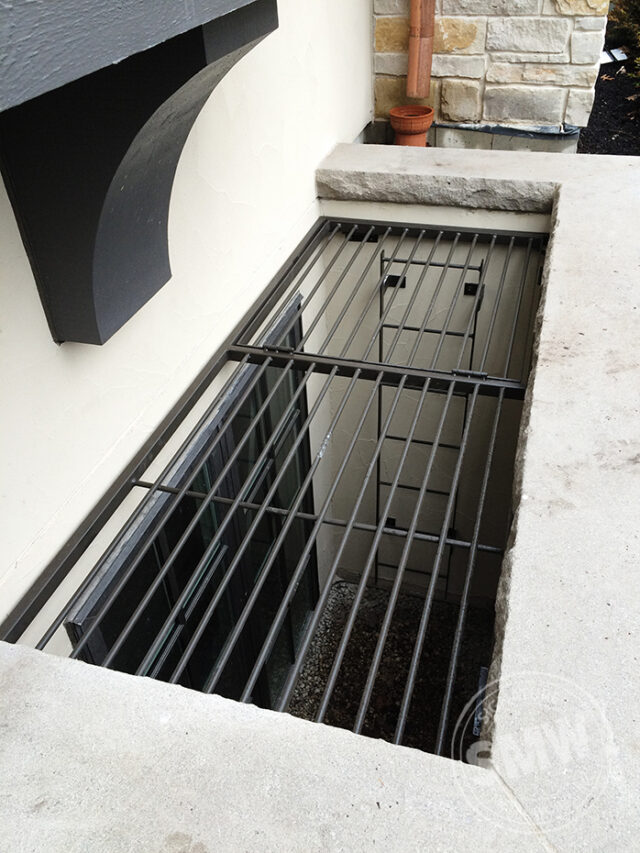 Window Well Covers in Glenview
W13
We often have customers call us to fabricate window well covers and it's very difficult to find ones for a customer that fit their specific situation which is why they will often end up calling us to create custom made ones. Every well is slightly different when they pour concrete so getting a custom window well guard is really a must.
This particular client wanted us to fabricate several and for one they simply wanted to cover up the area while the other they wanted a hatch with a stairs going down to the opening. Most cities require that if you have a window well that at least one has a hatch with an opening in the case of a fire in the basement and you need a way to get out.
We typically utilize wrought iron that has been painted with two coats – one zinc primer and a black oil based top coat to ensure the product wears well. Some clients also pick a powder coated solution as that creates a longer lasting product that requires no maintenance. This particular client was in Glenview and this was done for a residential property.
If your ever rehabbing or constructing a new home – please make sure you have someone fabricate custom window well covers for you otherwise make sure if you do get pre-made ones that your concrete pourers know the exact measurements. Also check with your city on building regulations regarding utilizing a hatch with a ladder and any spacing needed to make sure the property passes all inspections.