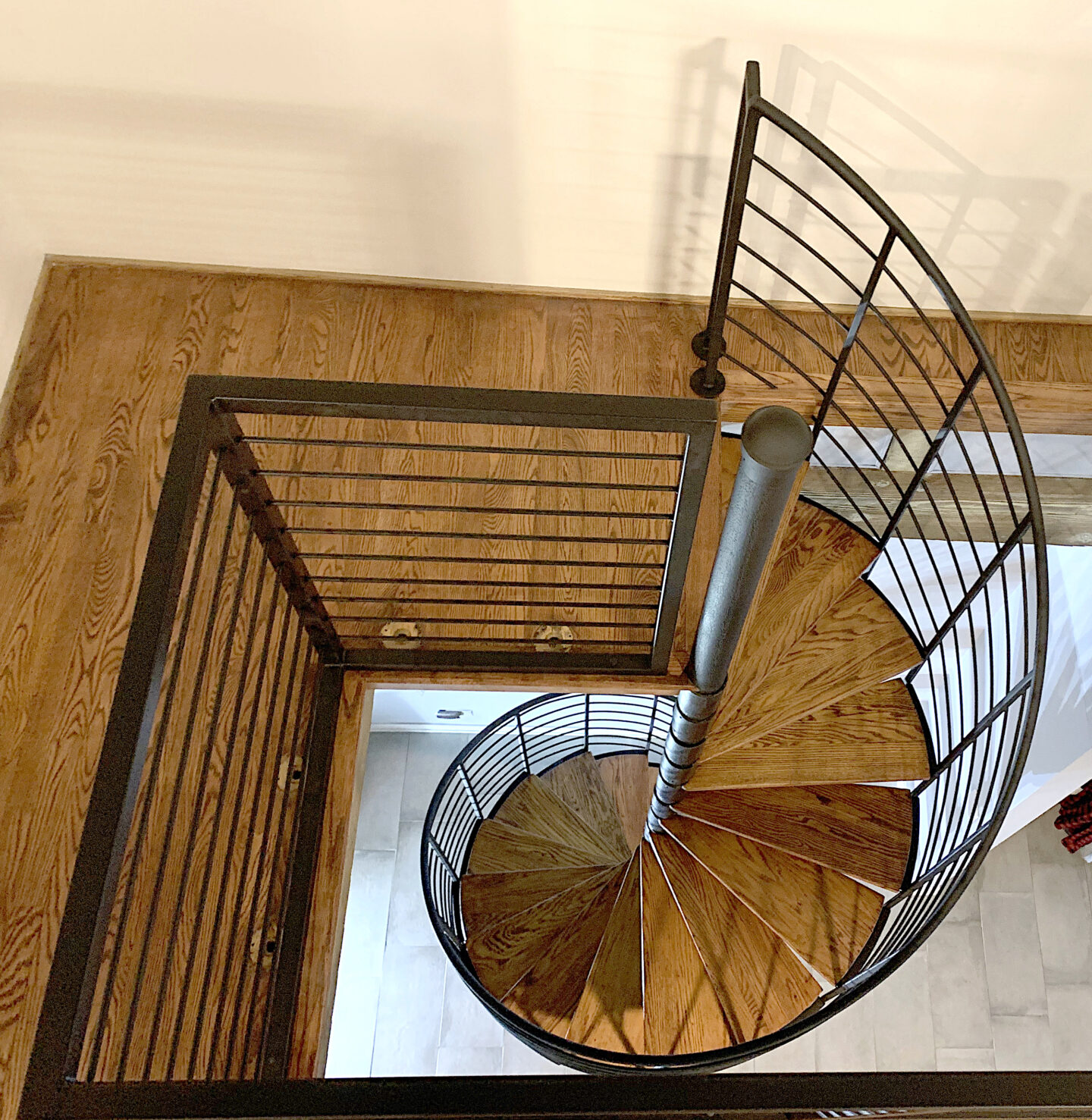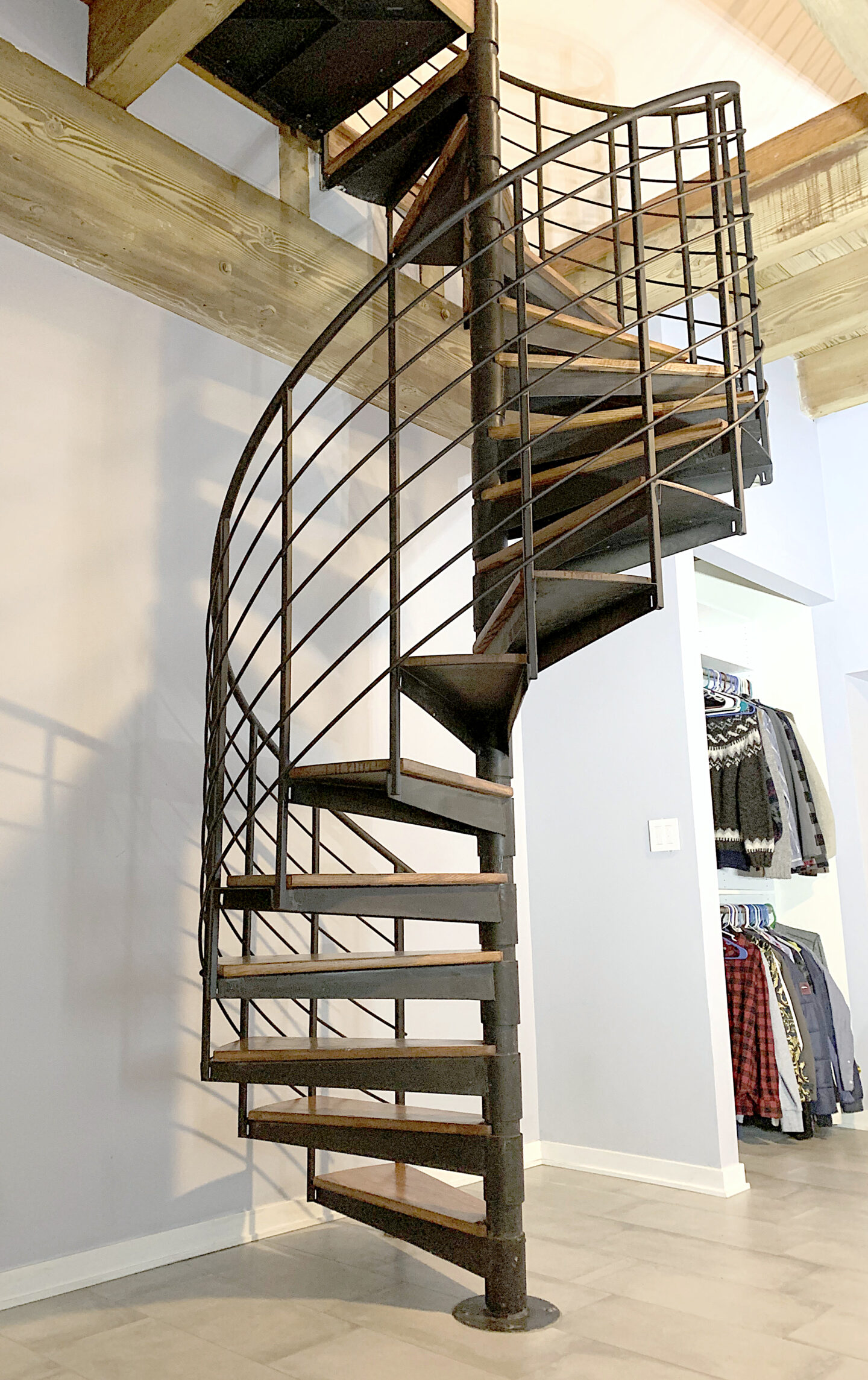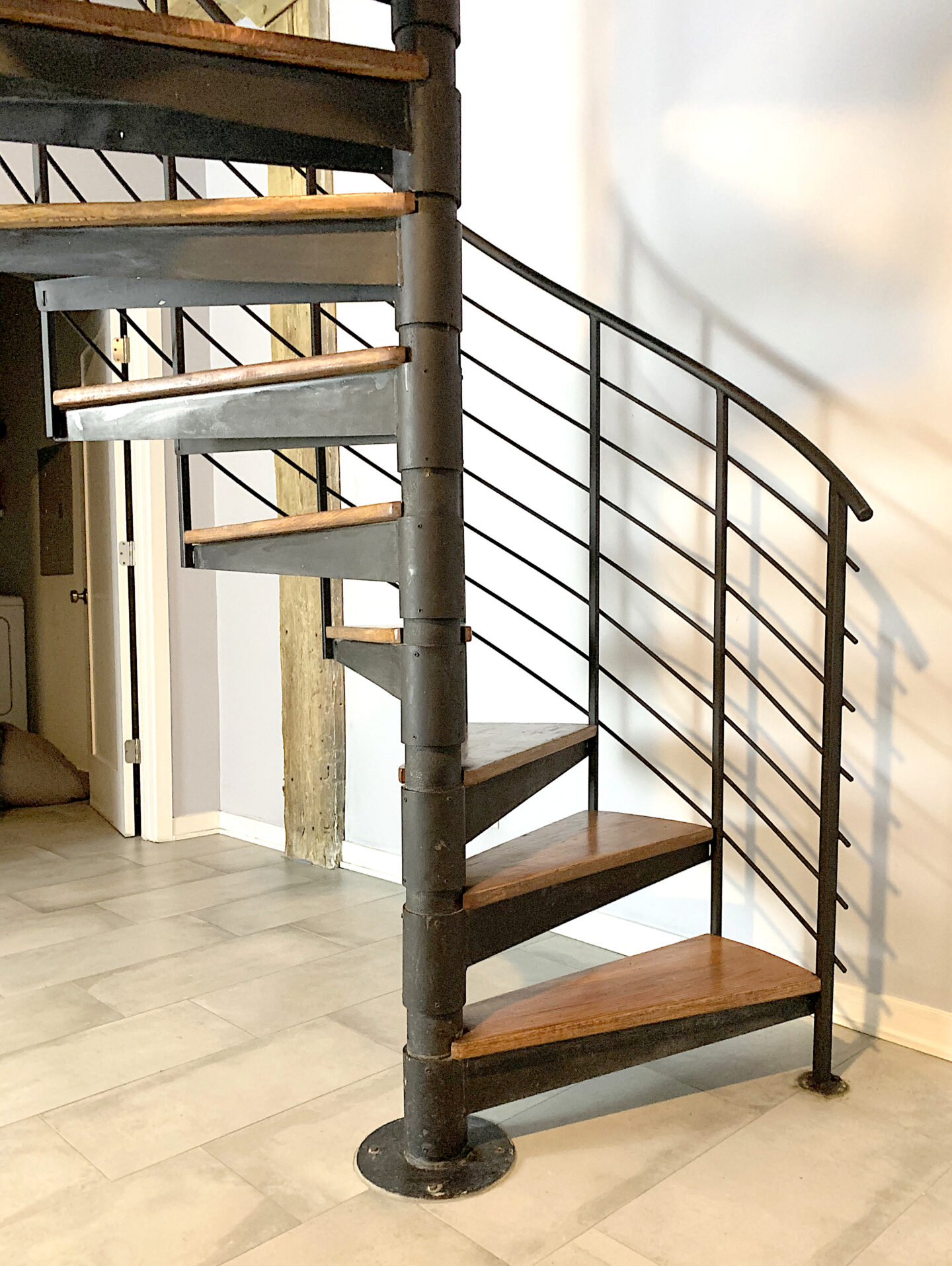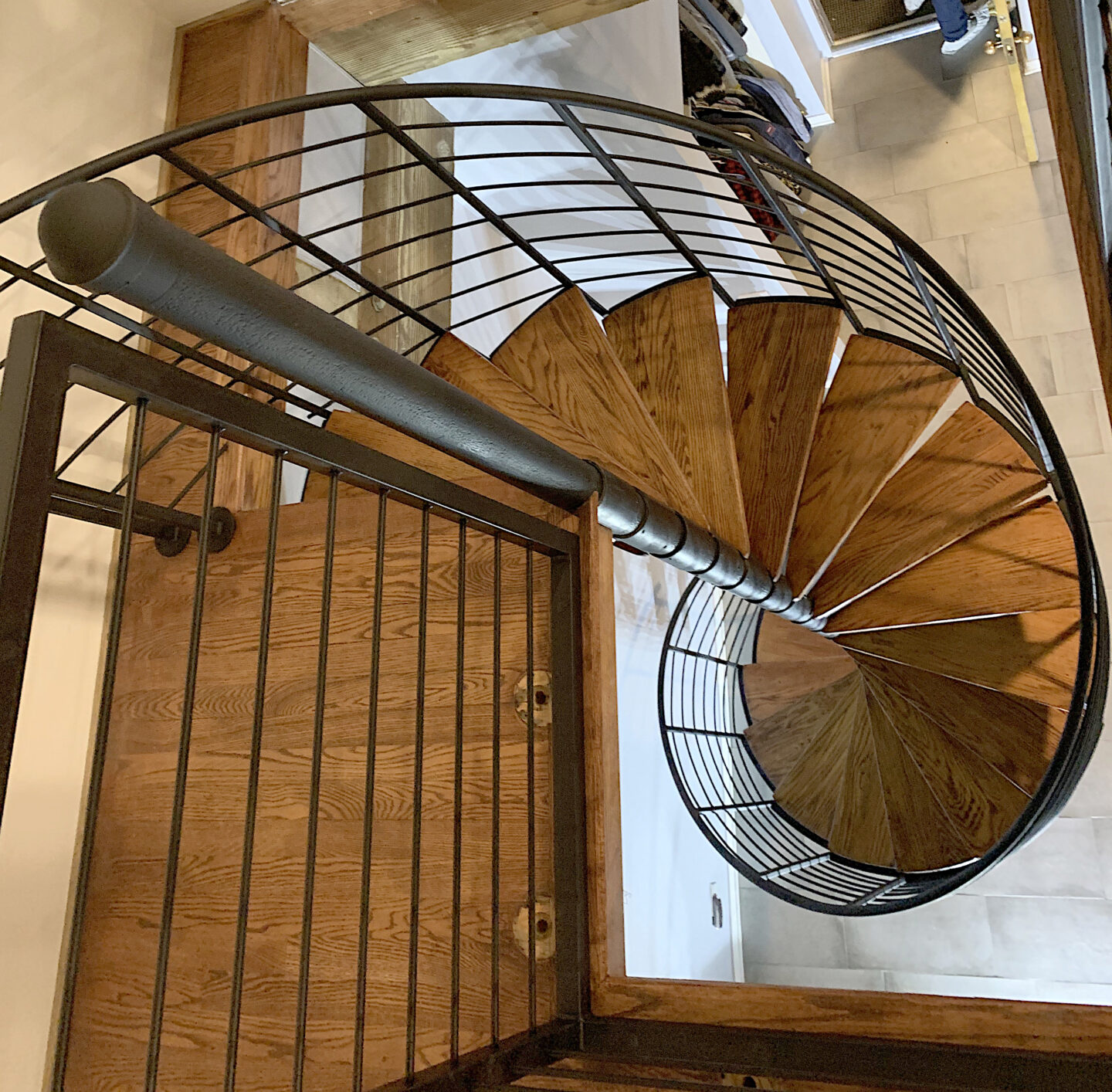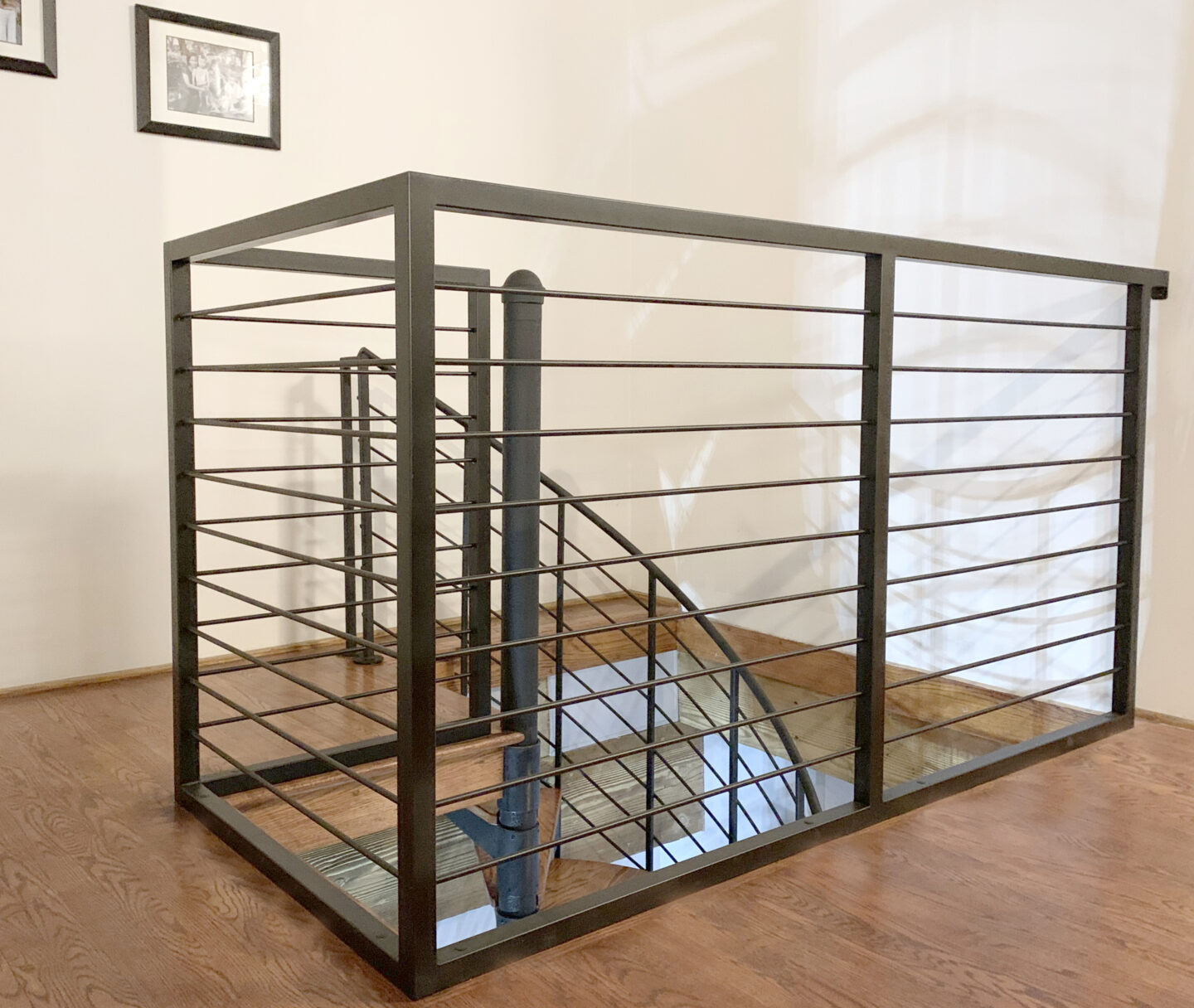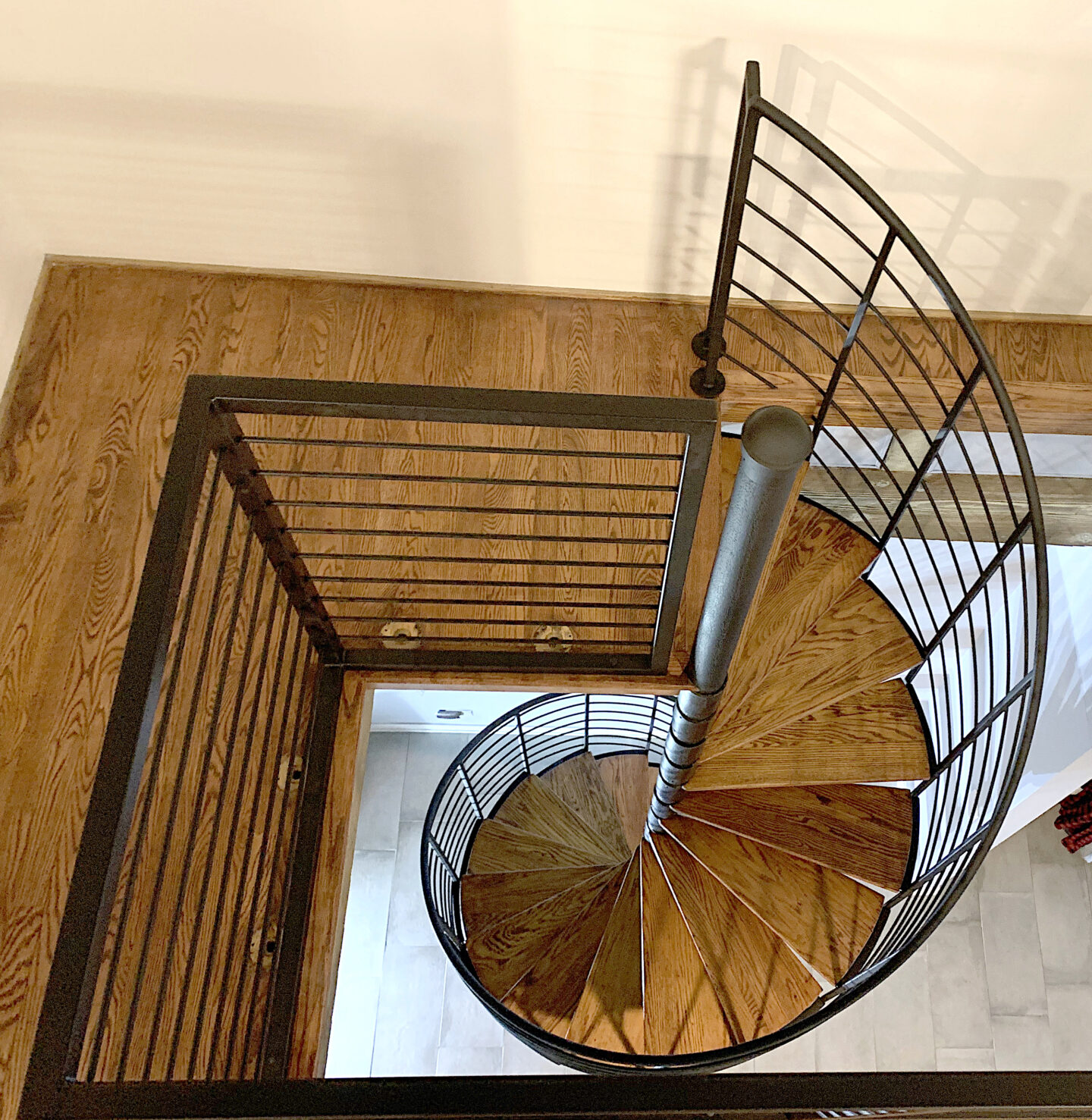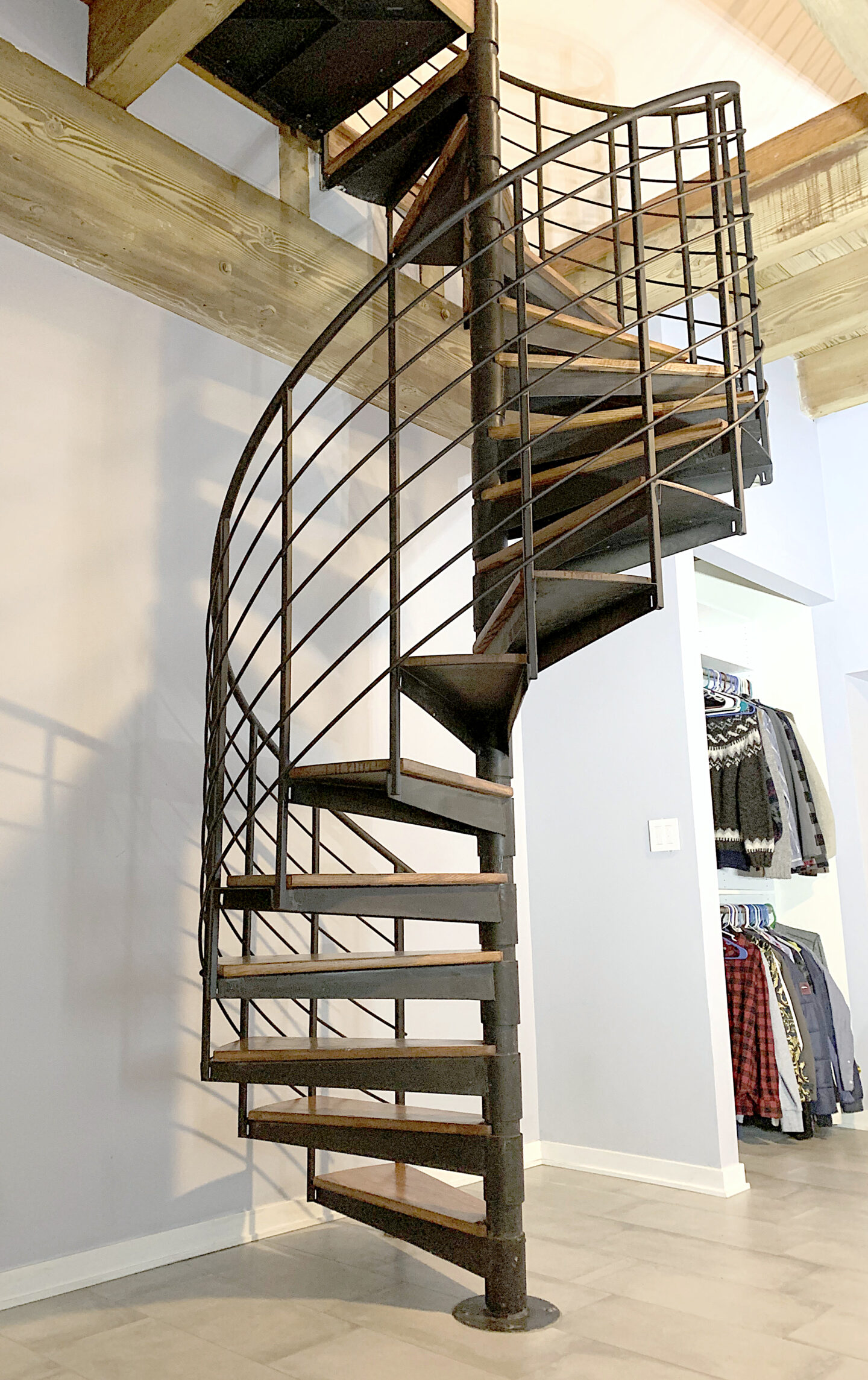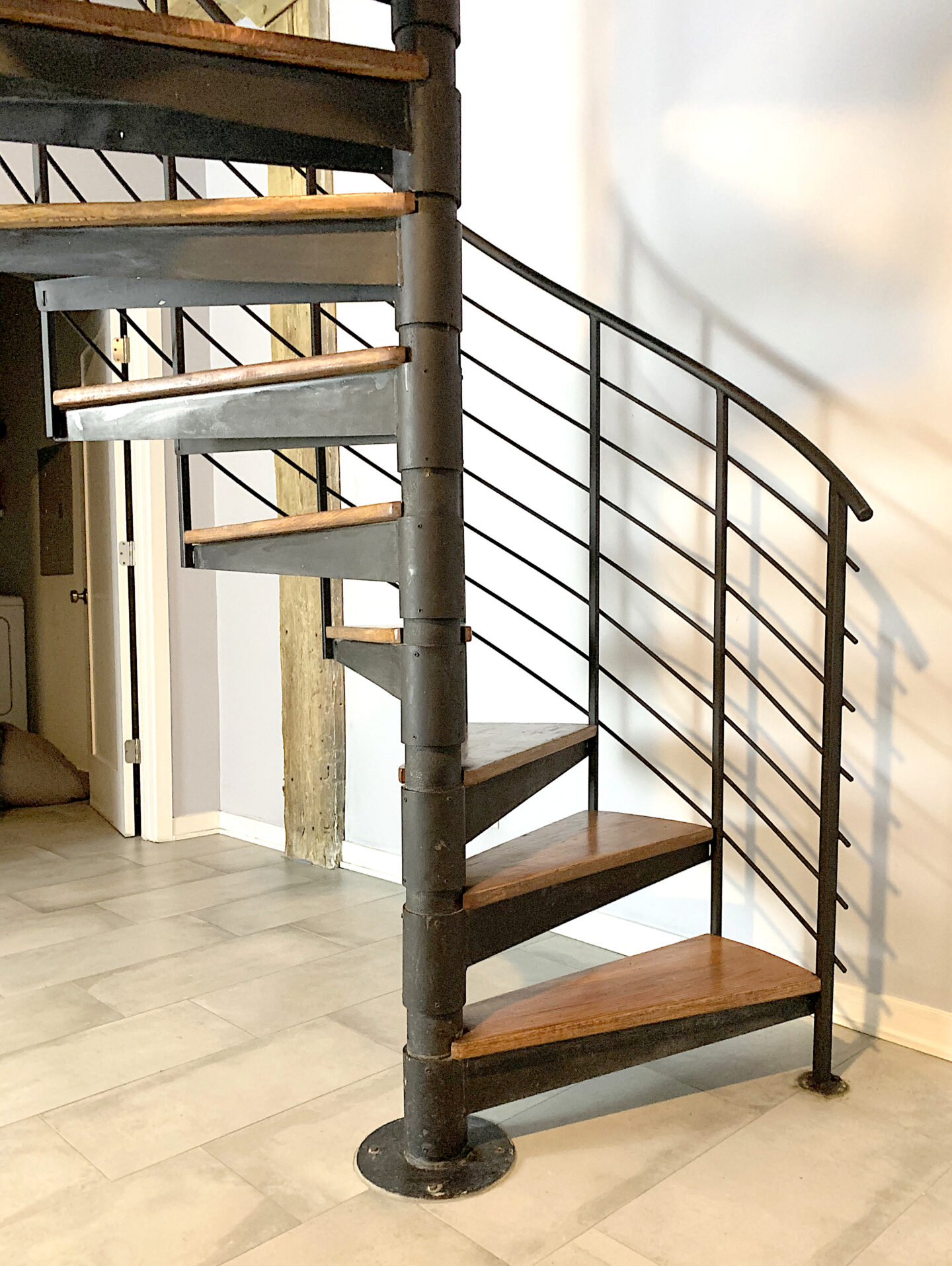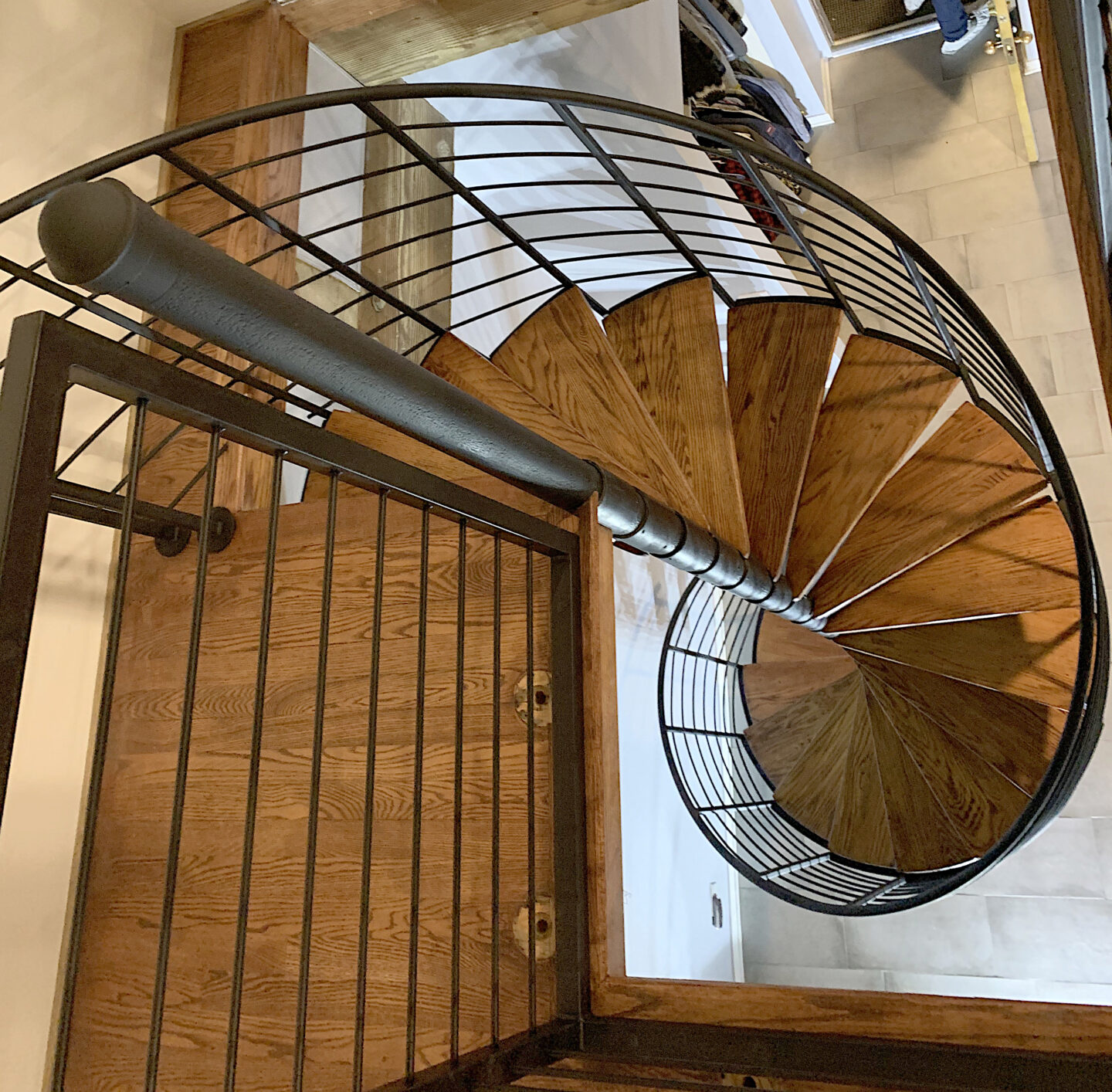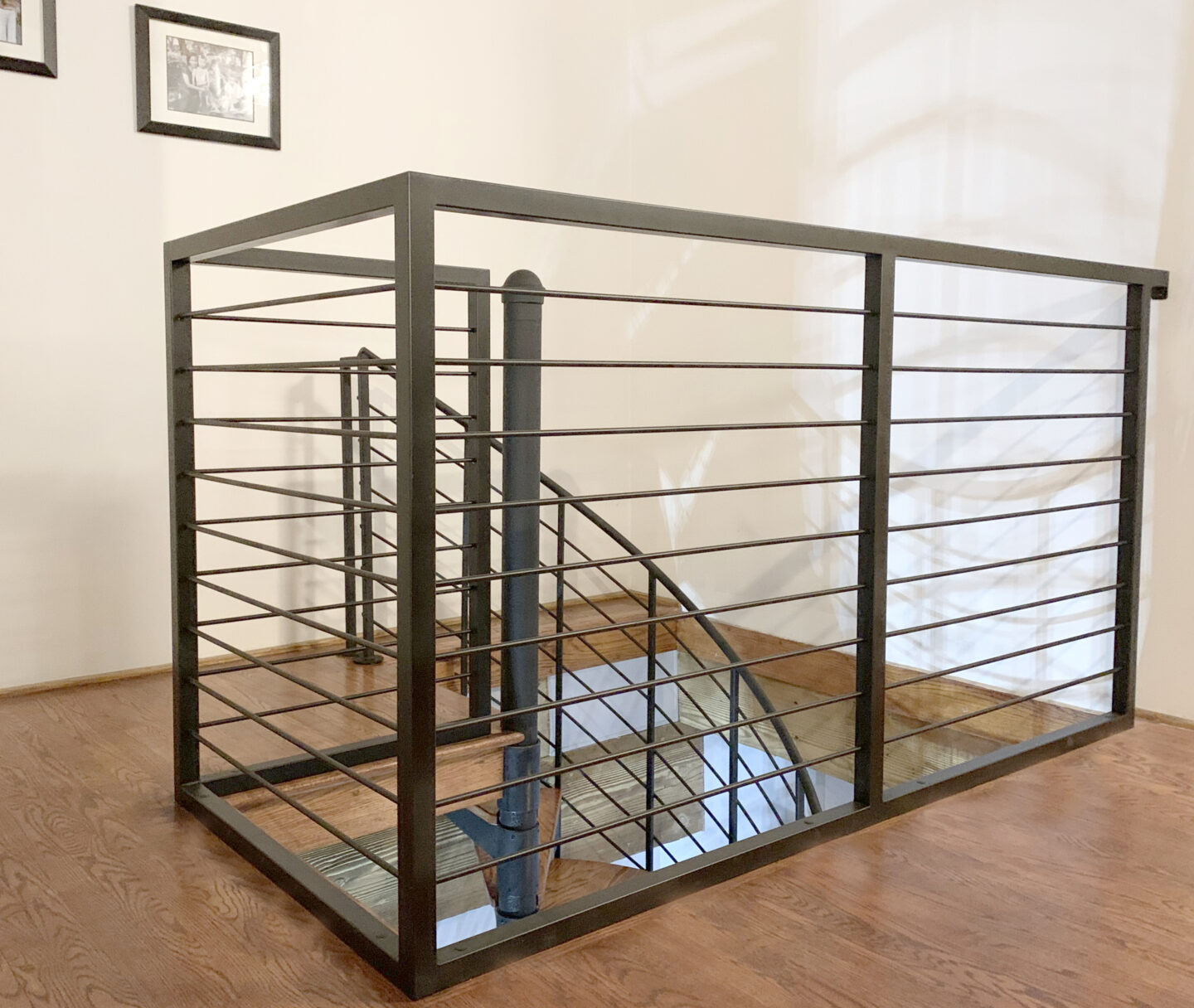 Urban Modern wrought iron & wood stairs painted satin black in Chicago
S19
Sometimes our customers approach us with unique problems and our experts welcome the challenge. A homeowner in the Lincoln Park neighborhood of Chicago had reached out to replace the railings of their beautiful wooden spiral staircase. The old railings were plain and unattractive, but they loved the look of the steps and wanted to preserve that as much as was possible. The team at SMW was tasked with the removal of the outdated railings along with the manufacturing and installation of the new custom set.
After taking precise measurements and carefully removing all traces of the old railings, the team got to work on forging the custom wrought iron railings for the spiral staircase that would replace the old set. All of the pieces were primed with a layer of gray paint and then finished in classic satin black. Once all the pieces were cured and ready they were transported to the home and carefully installed. You can still see traces of where the old railings were anchored in the hardwood flooring, which is a project for another day, but we think you'll agree that the refreshed staircase looks miles better than the old one.
The customer was very happy with the entire project start to finish and we're pretty excited to see how everything came out as well. Do you think that a staircase in your come would benefit in a refresh? Add value and aesthetic to your home. Give our team of metalwork experts at Signature Metal Works a call today!