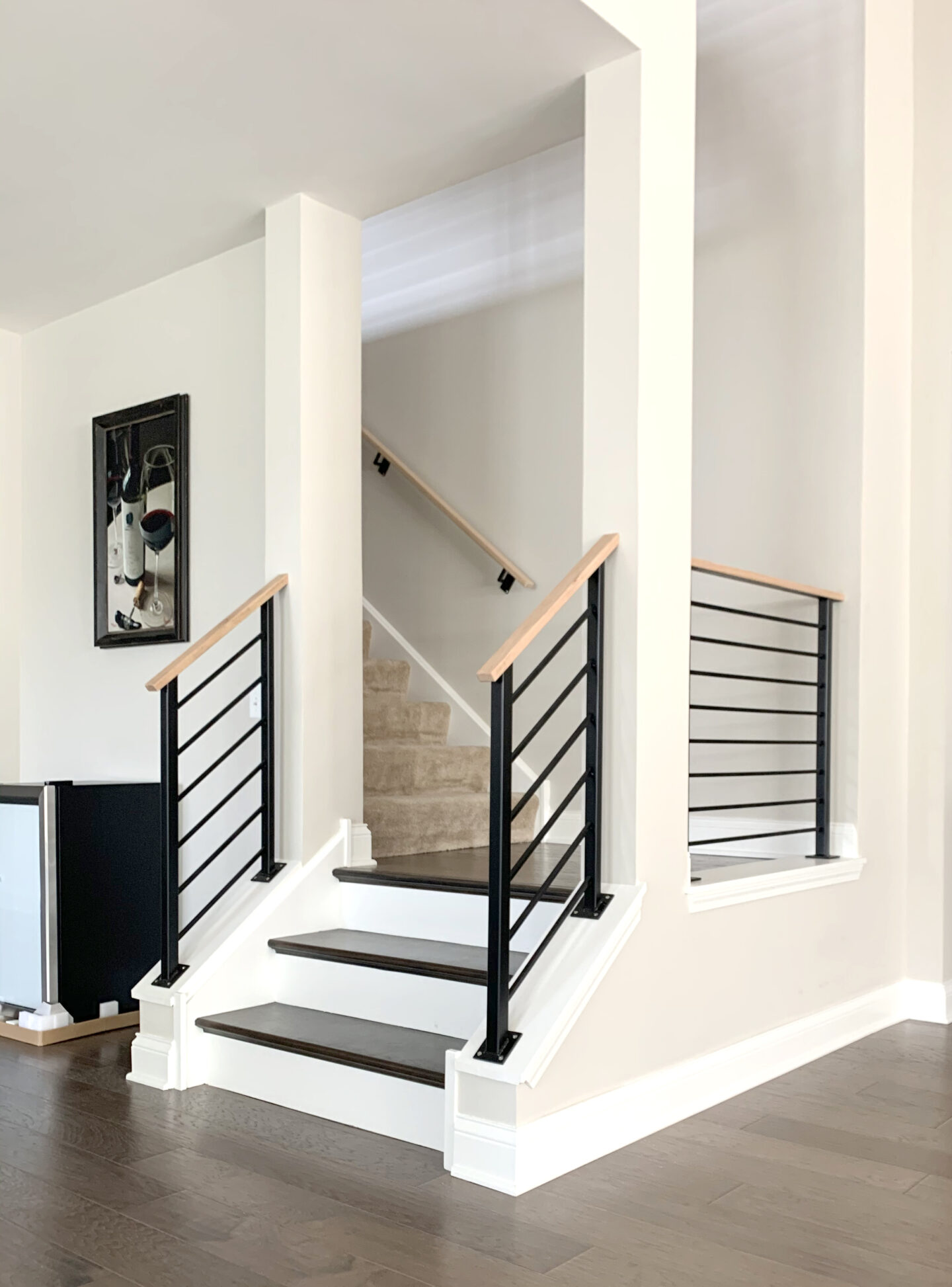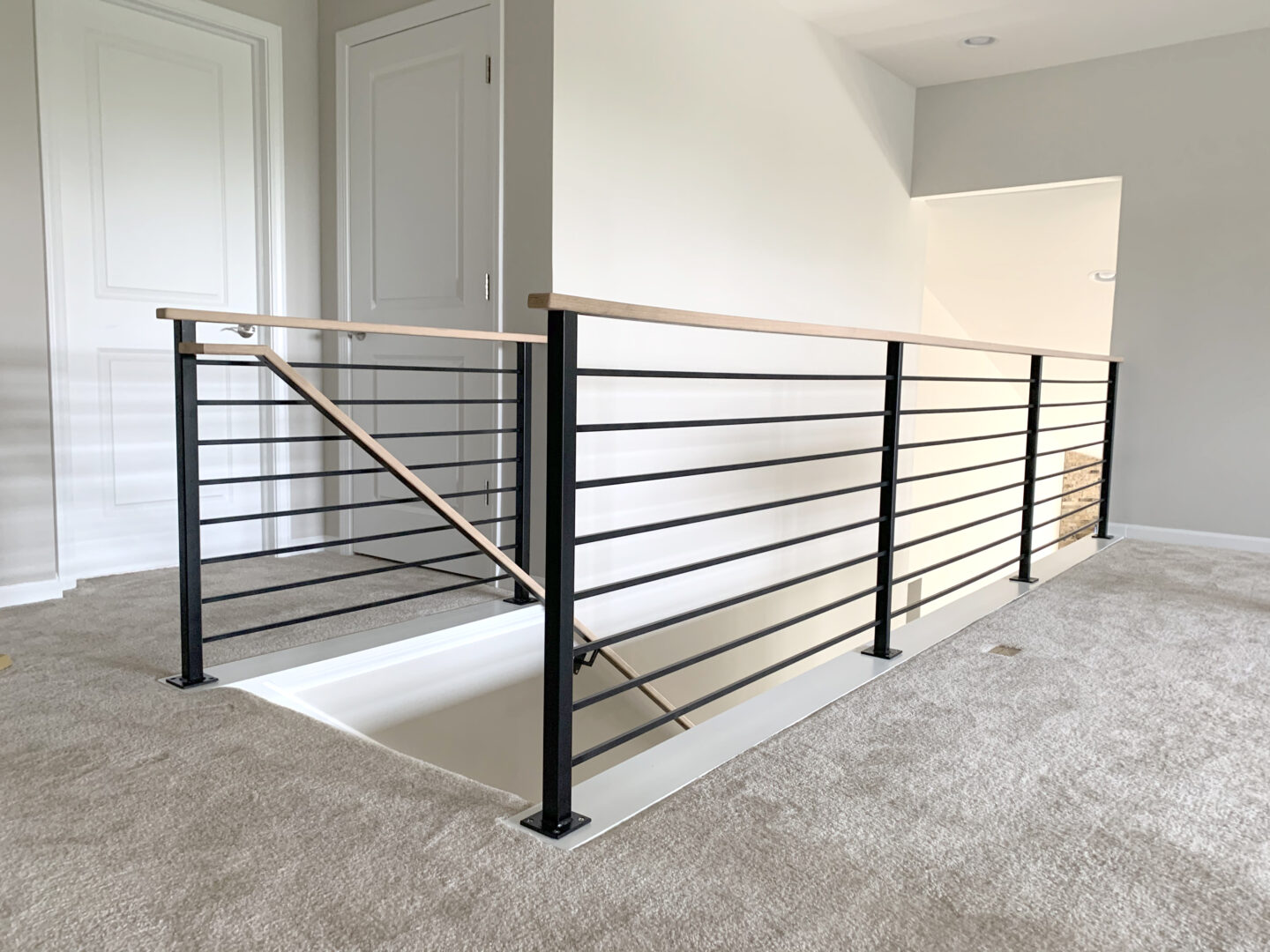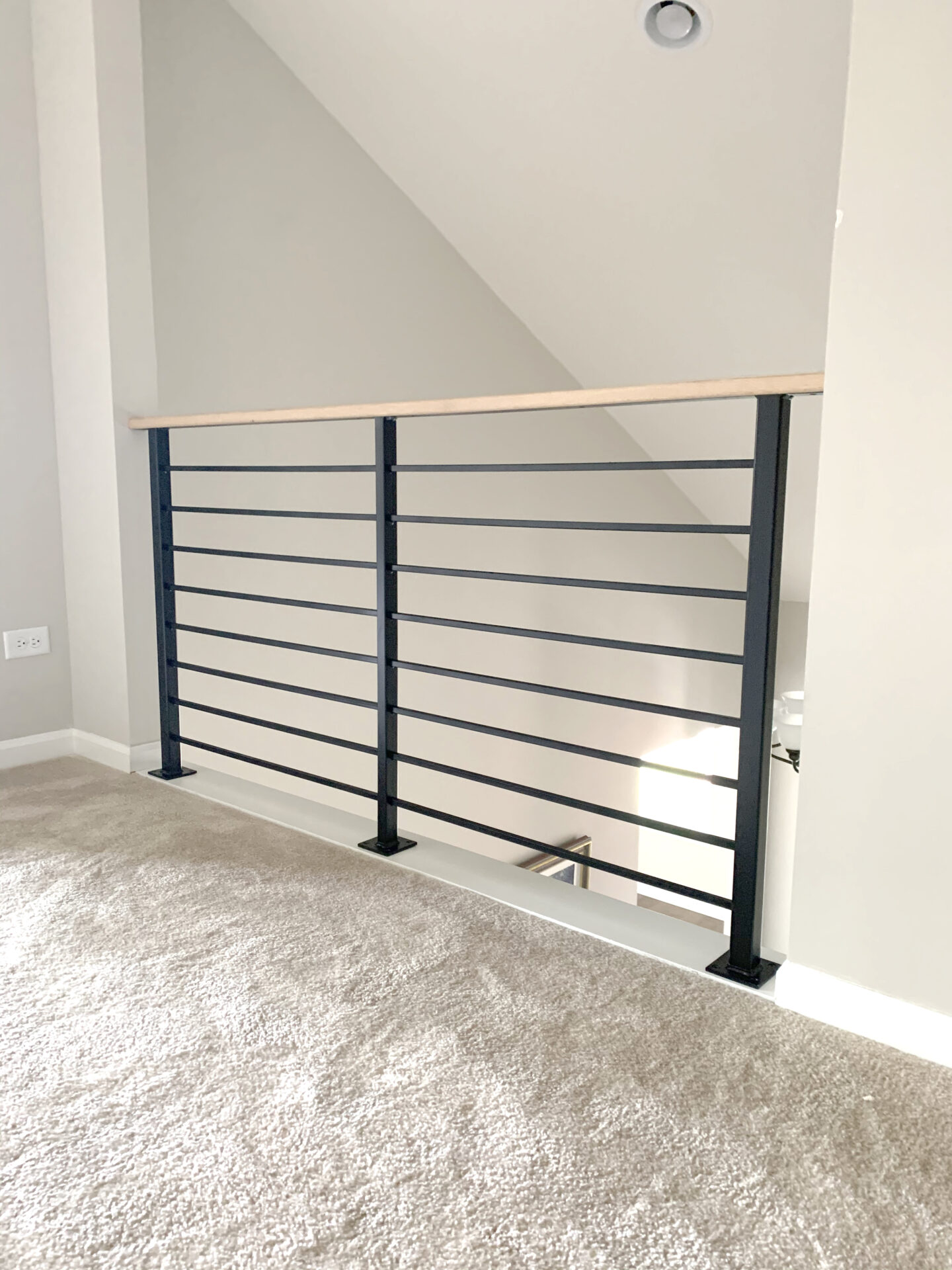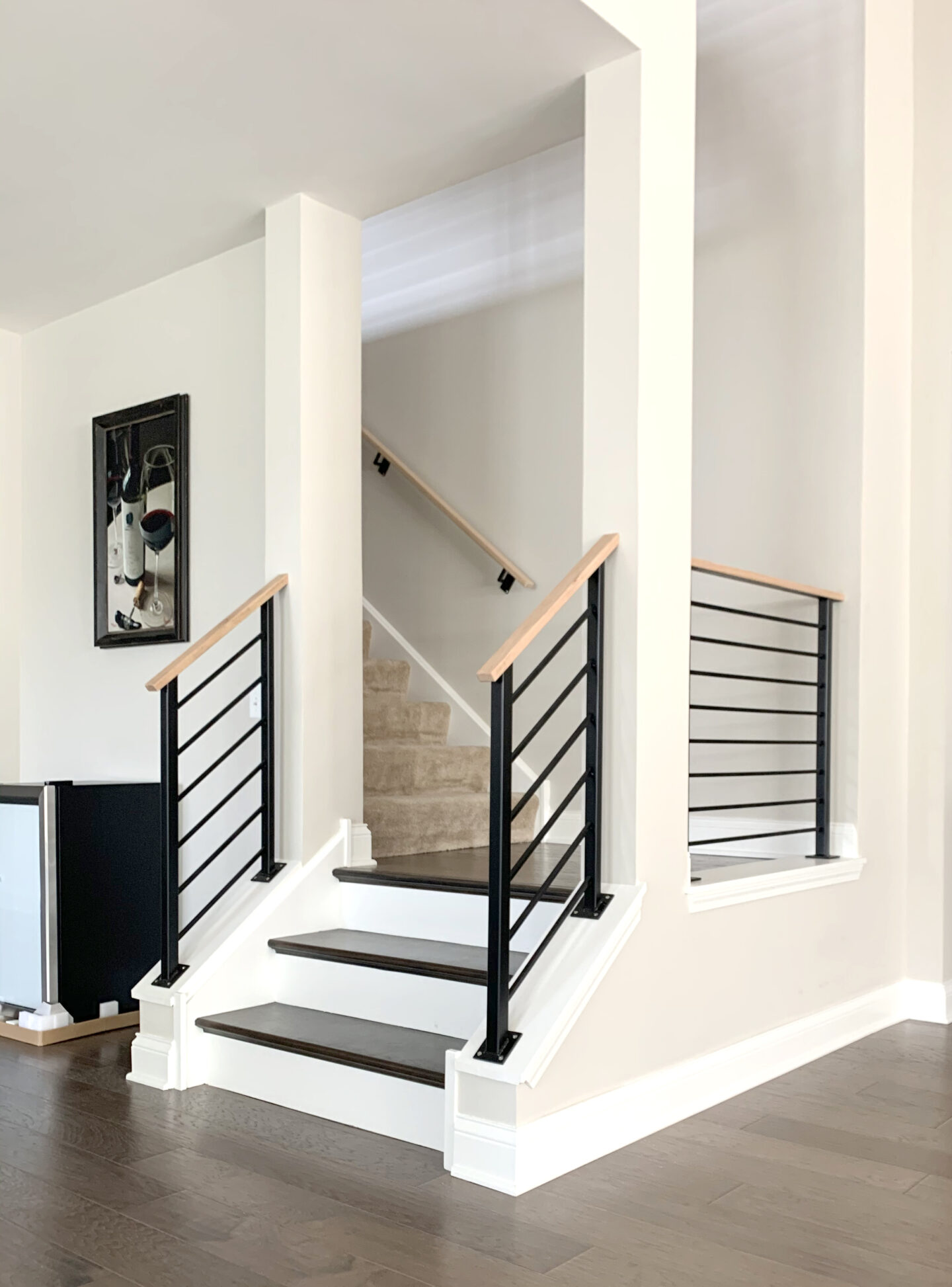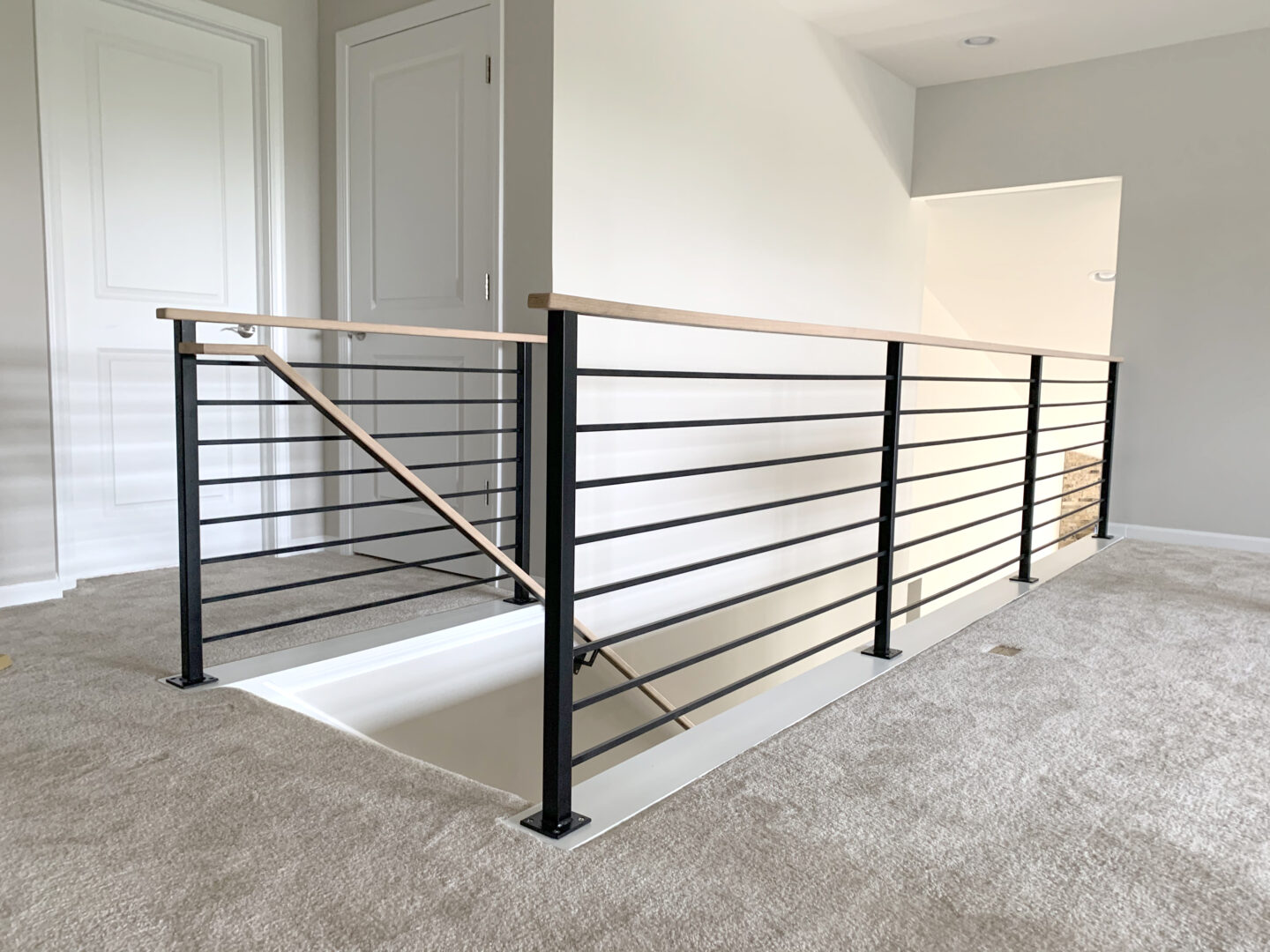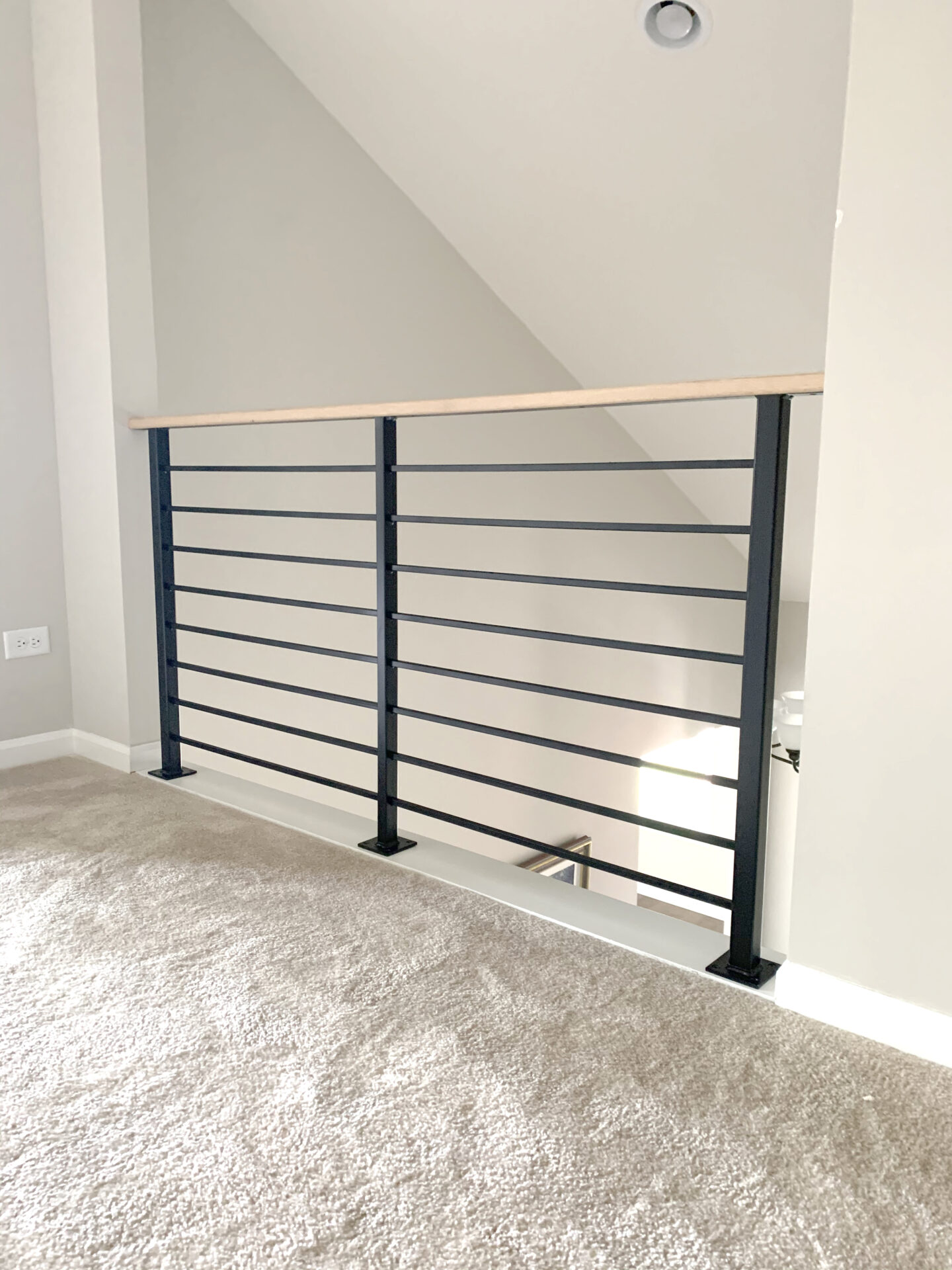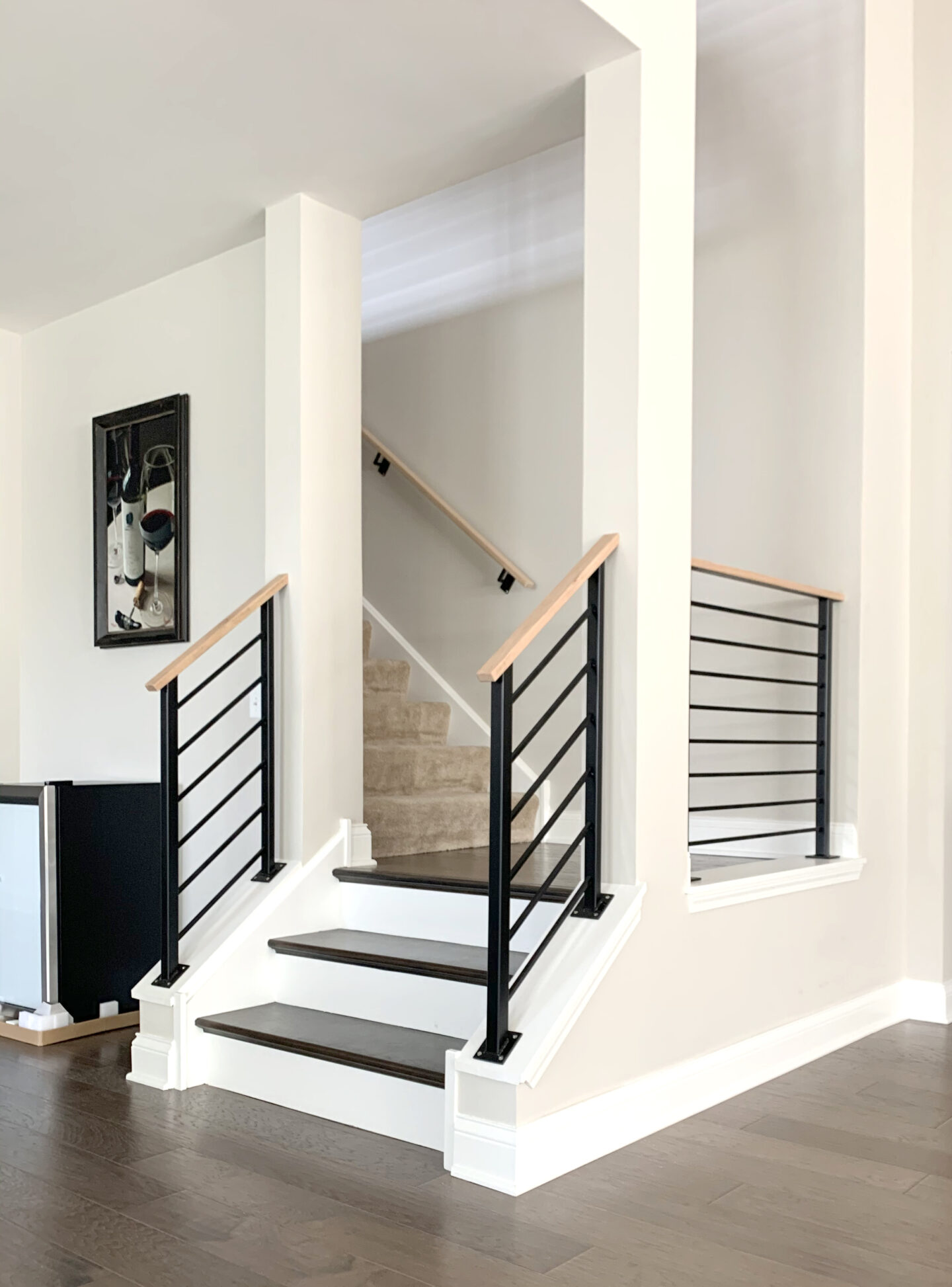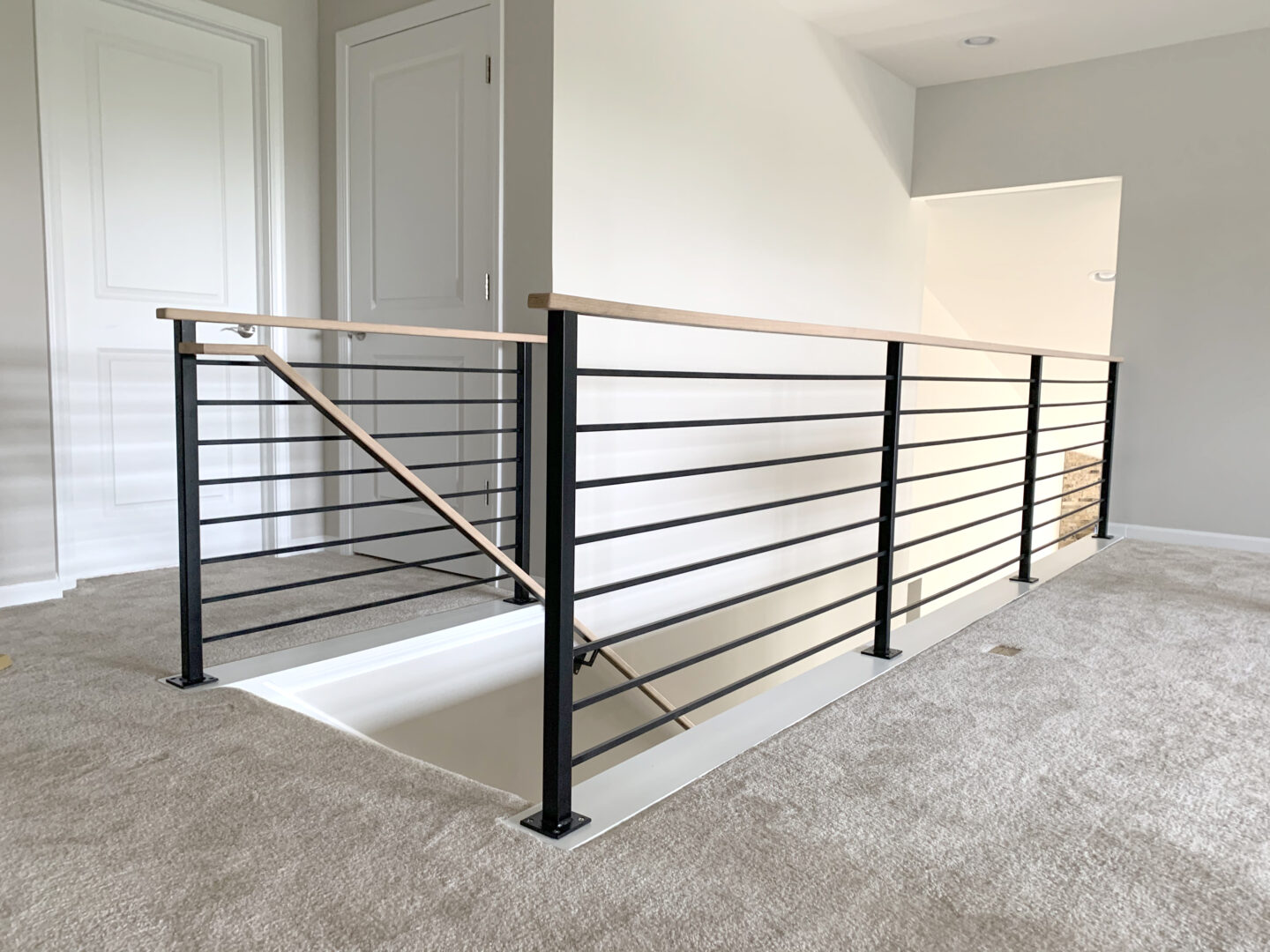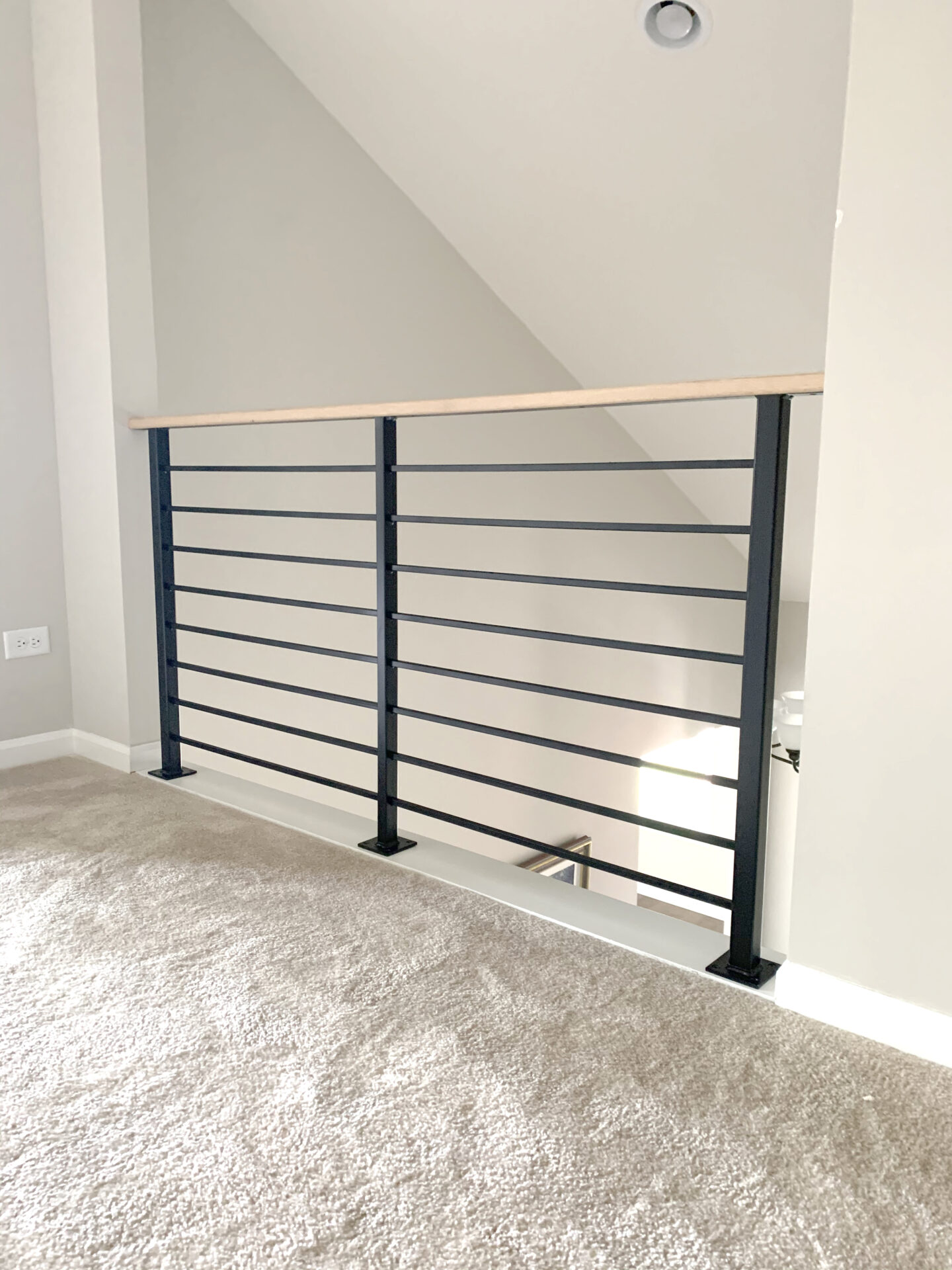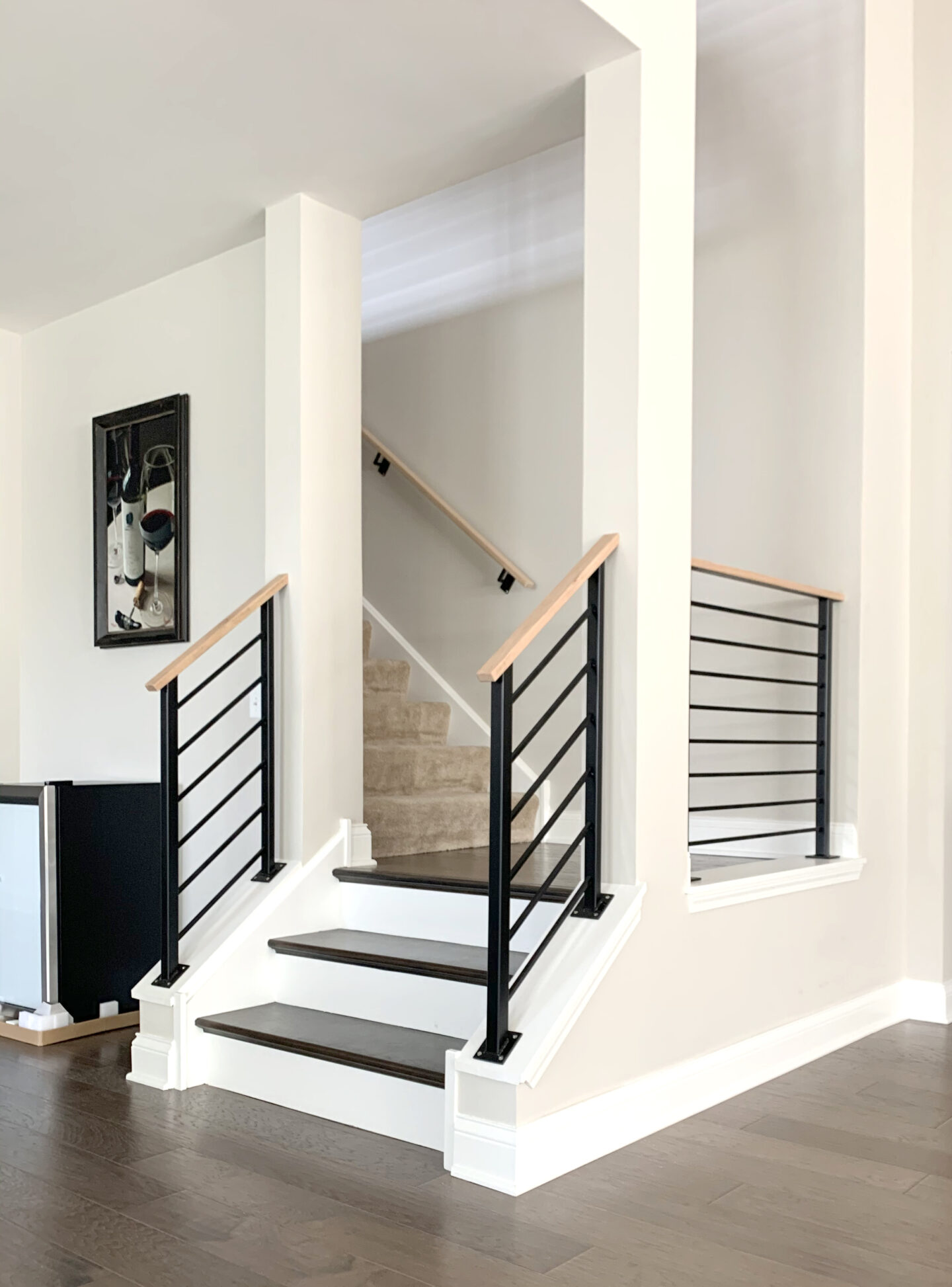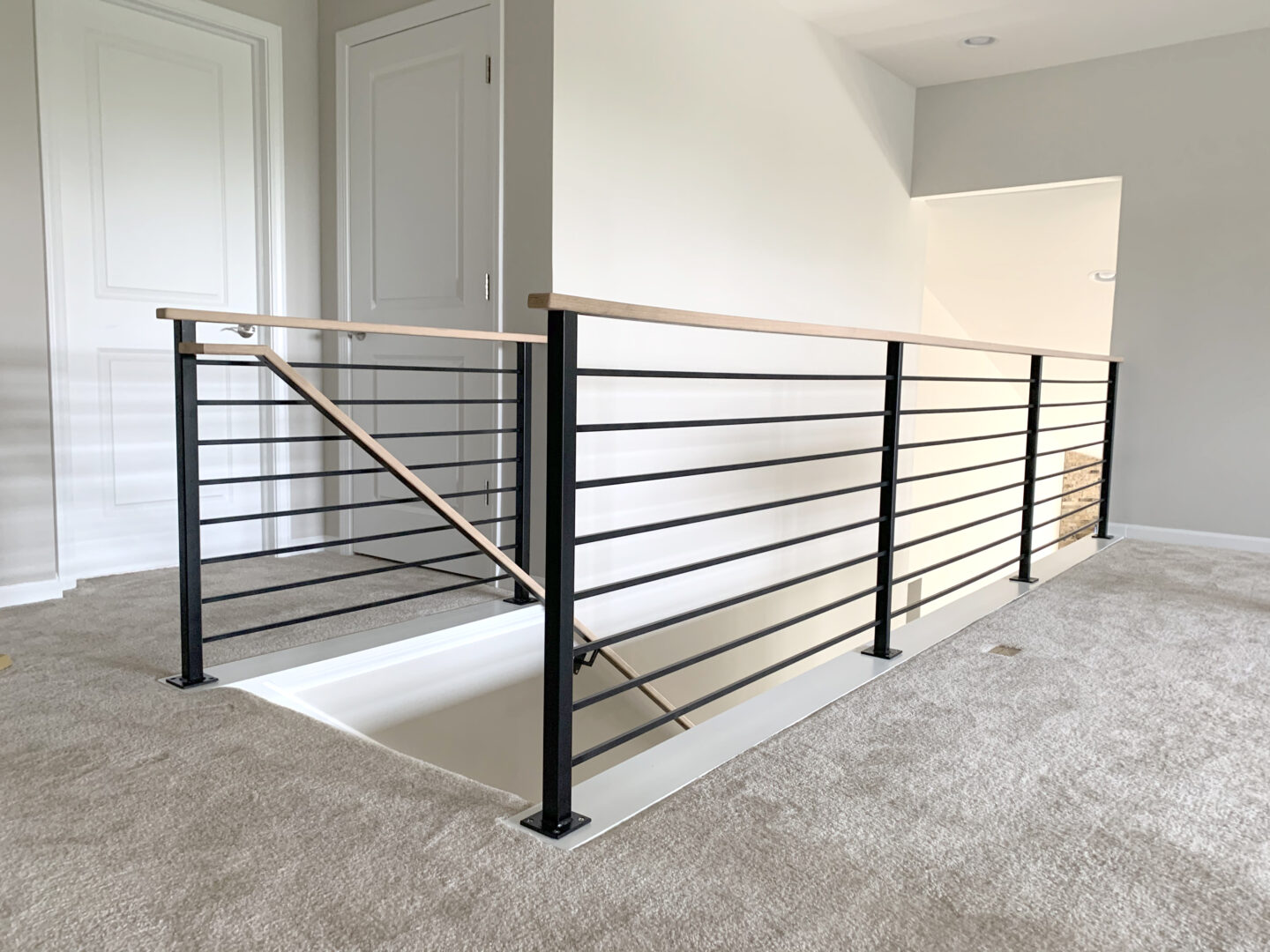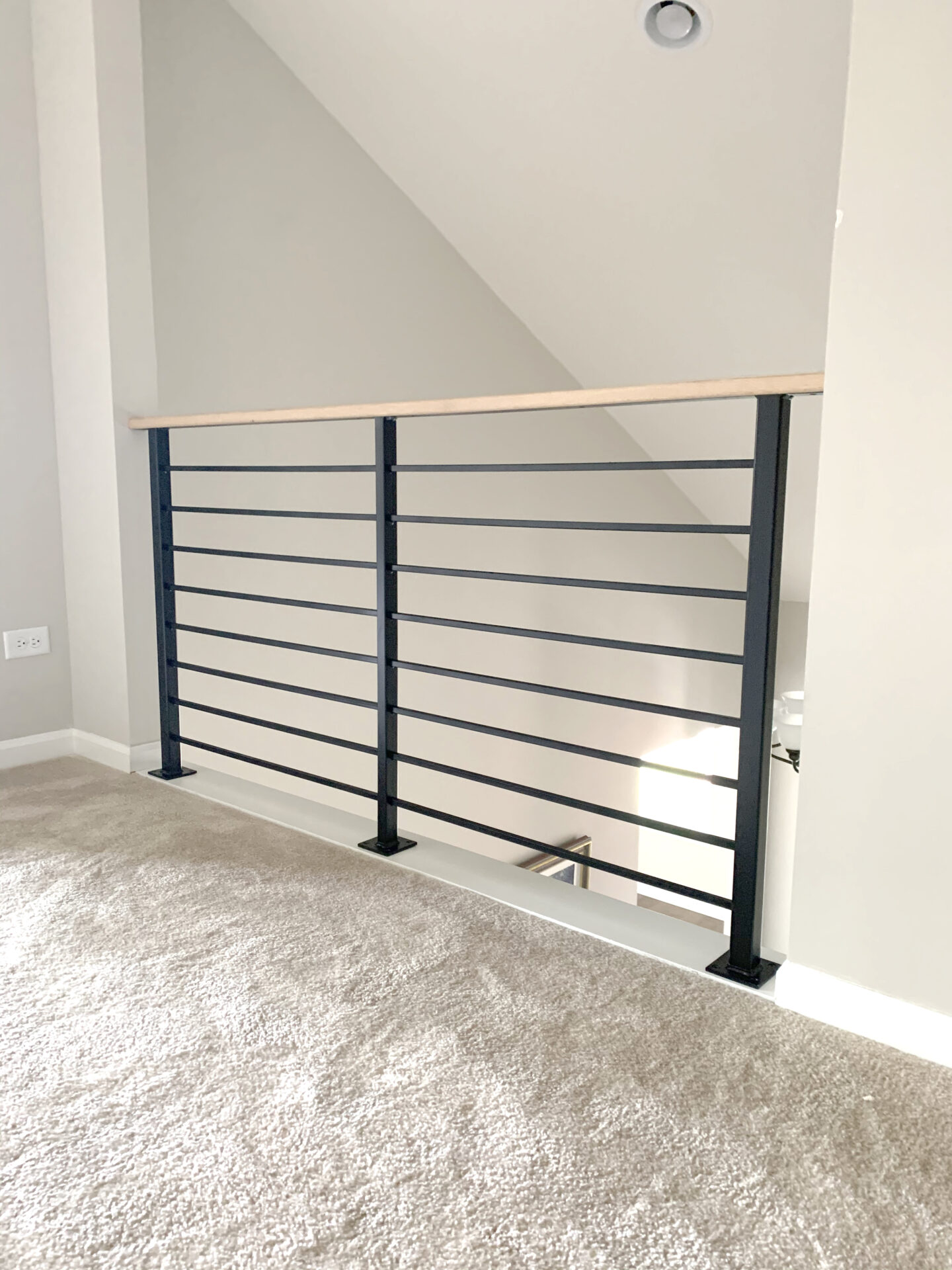 Urban Modern wrought iron & wood railings painted satin black in Wheaton
R61
This project is a great example of a customer picking one of our well-loved designs and customizing it to fit their needs. A customer in Wheaton, IL found Signature Metal Works and loved the R8 design on our website so much they decided to incorporate it in their home remodel. The customer chose a gorgeous red oak wood top for their custom wrought iron railings as well as custom handrails needed for their home layout, which were also topped with that beautiful wood.
The team at Signature Metal Works got to work right away taking careful measurements of everything with precision tools to ensure quick and easy installation once everything was ready. The railing pieces themselves were created back at the shop according to the specifications, painted with a coat of red primer and then finished in satin black. The red primer gave the finished installation a subtly warmer feel that matched the wood top for a seamless look.
Does this project inspire you to make a few upgrades to your home design? Give the team at SMW a call today and see how improve the look and value of your home for many years to come.