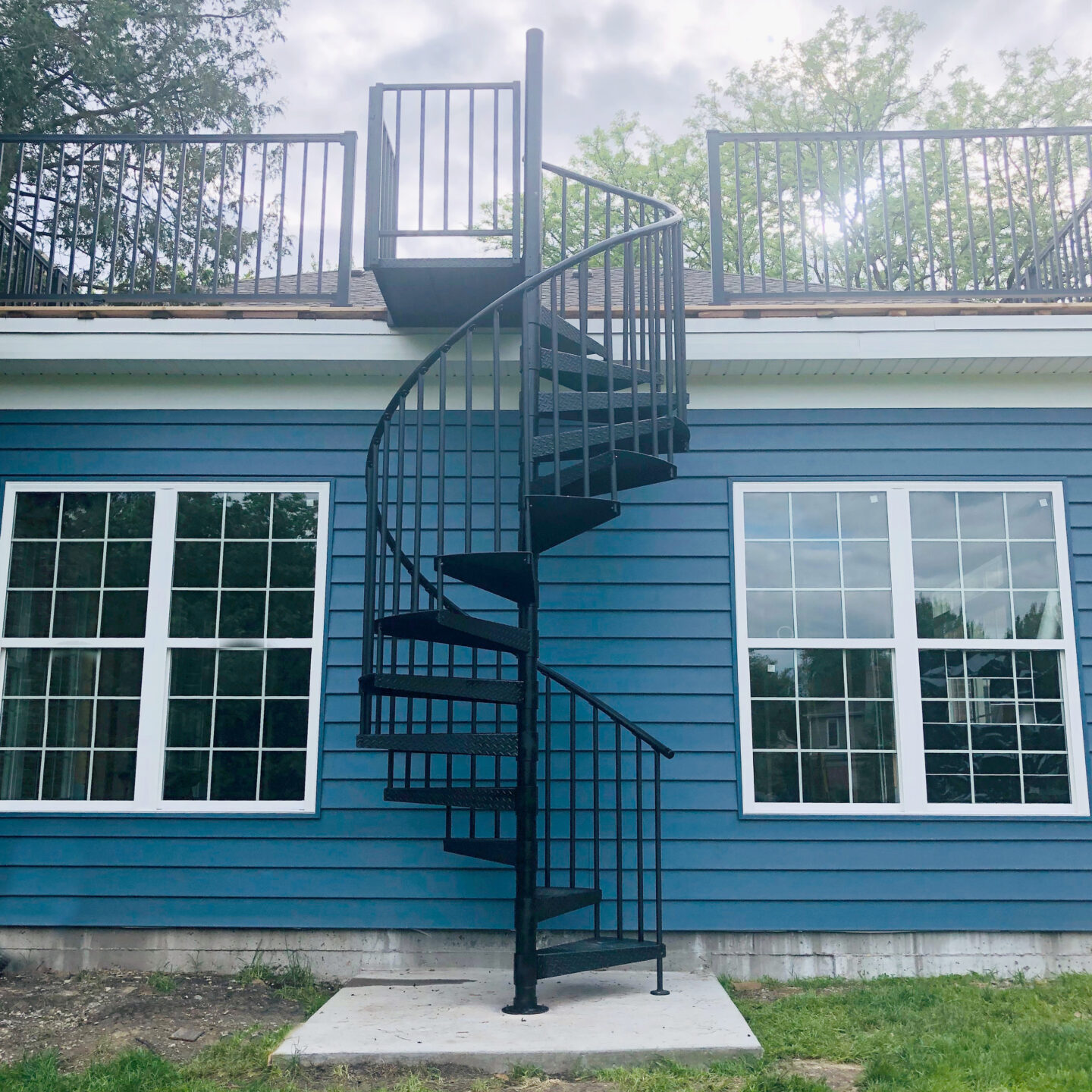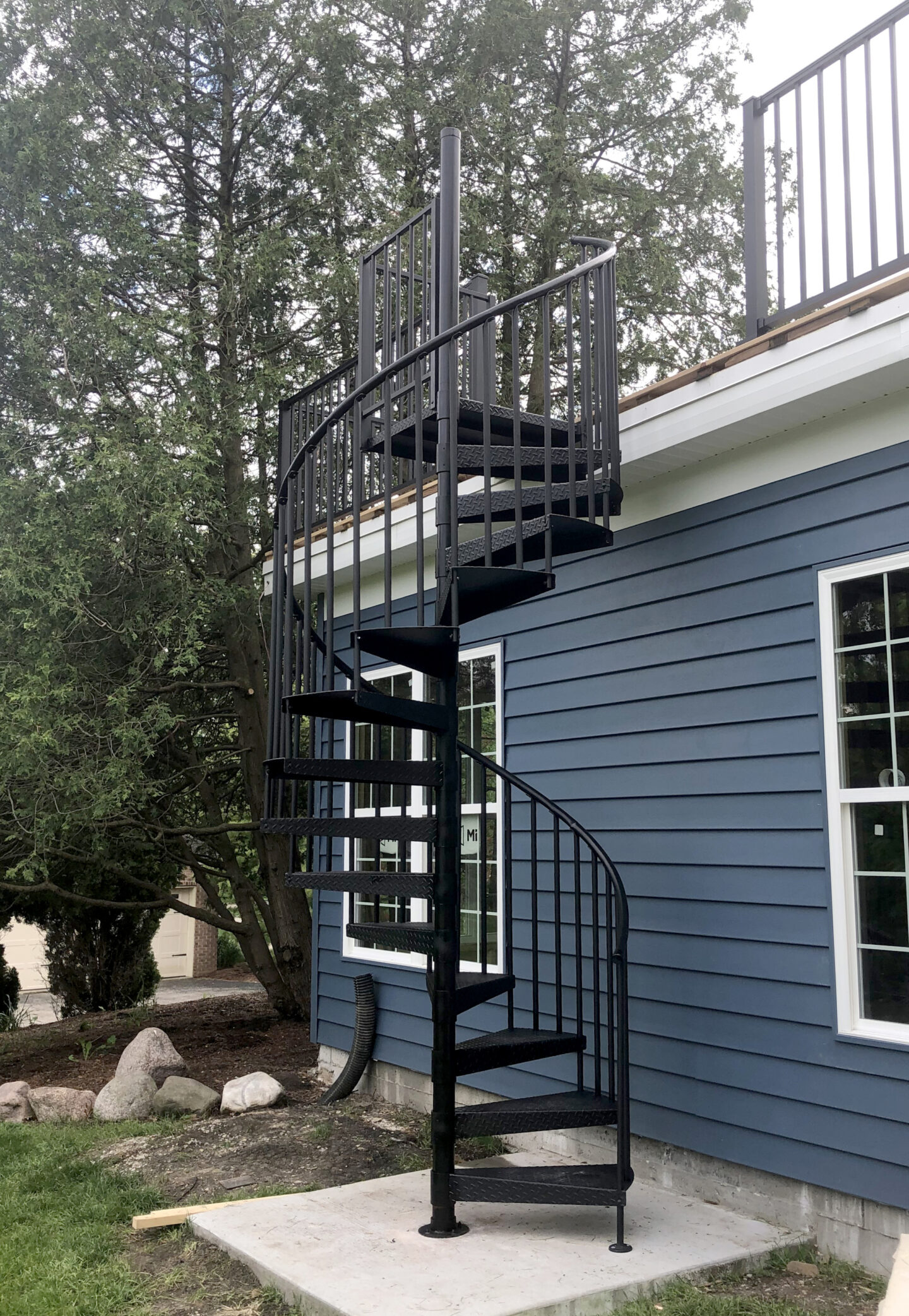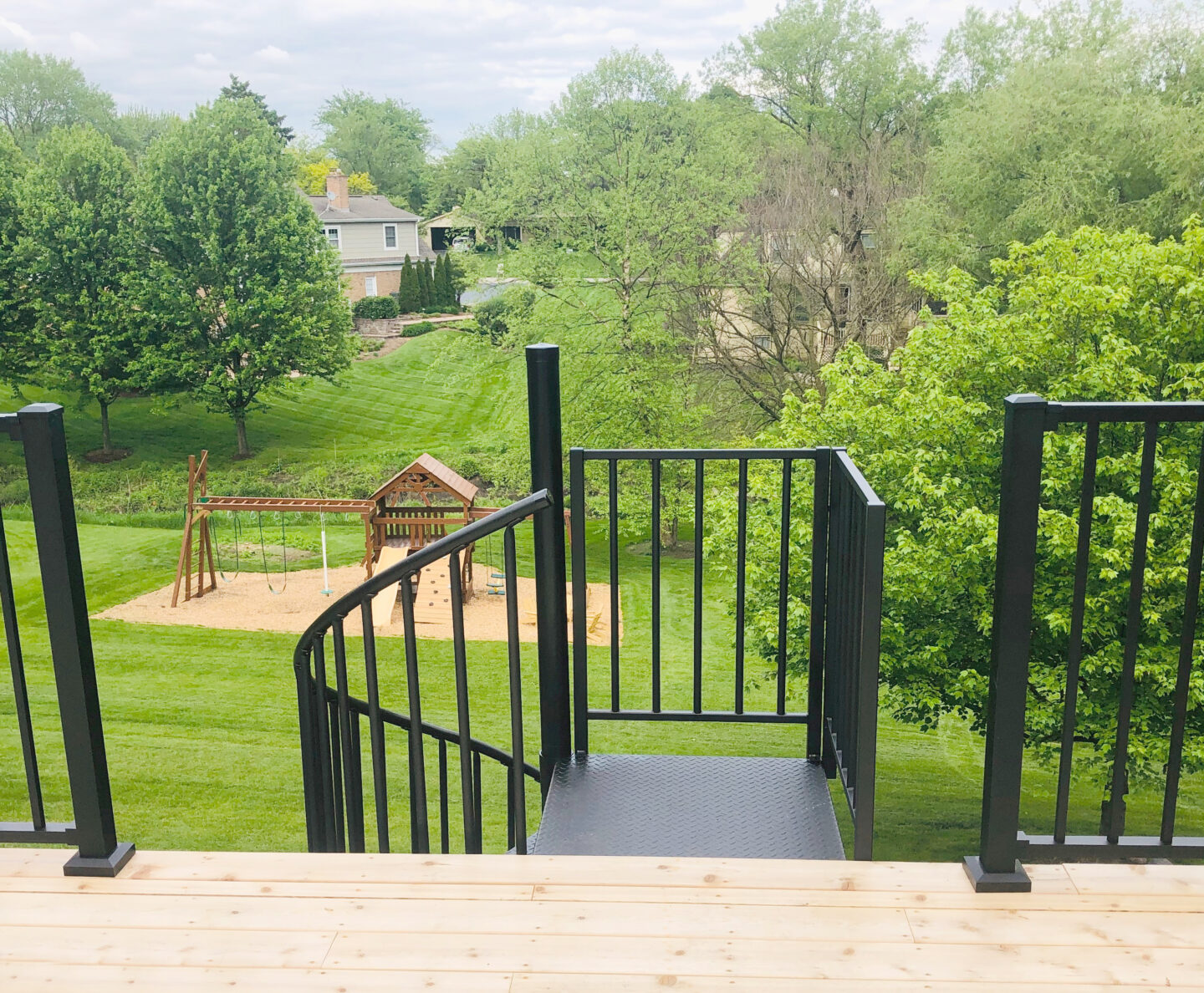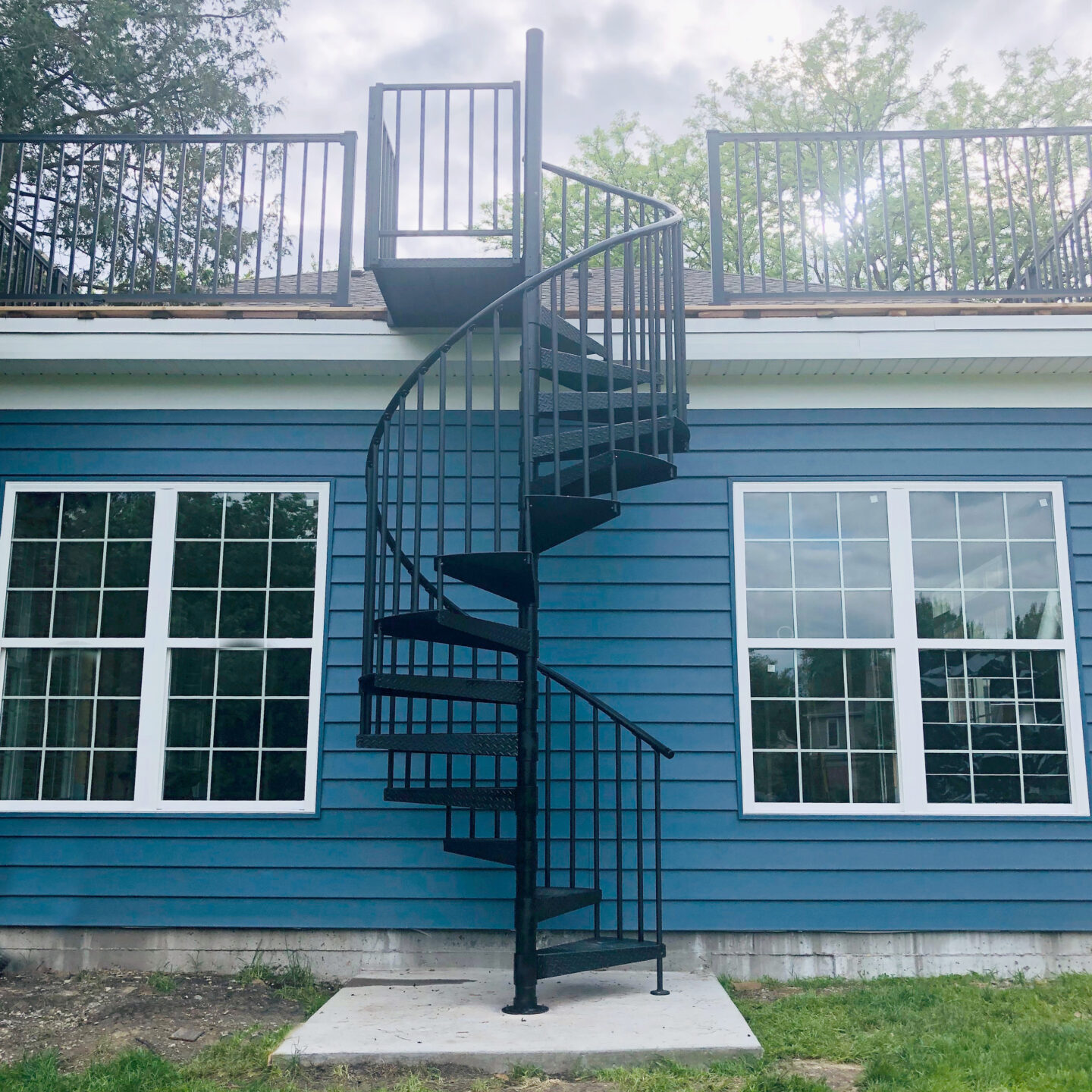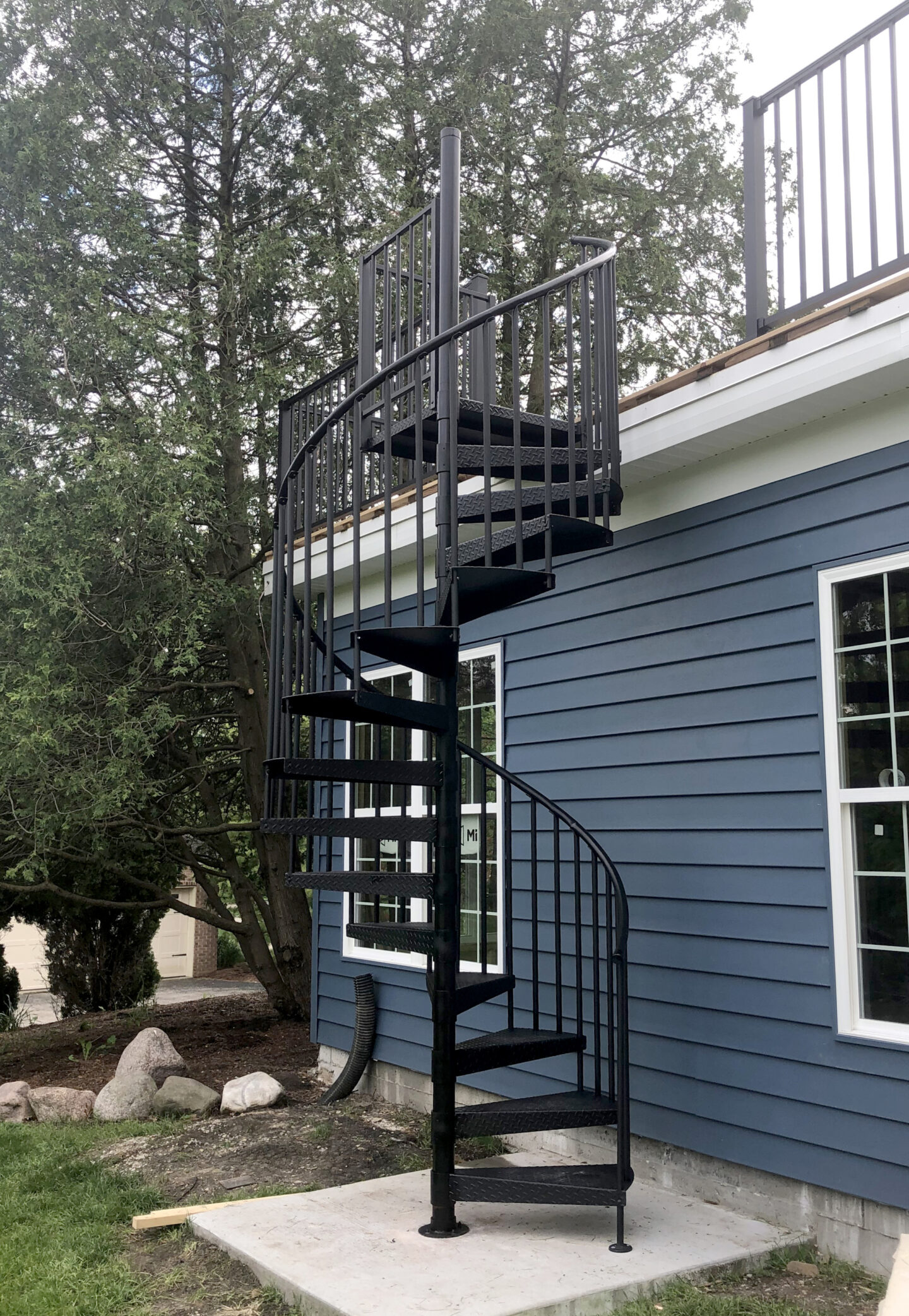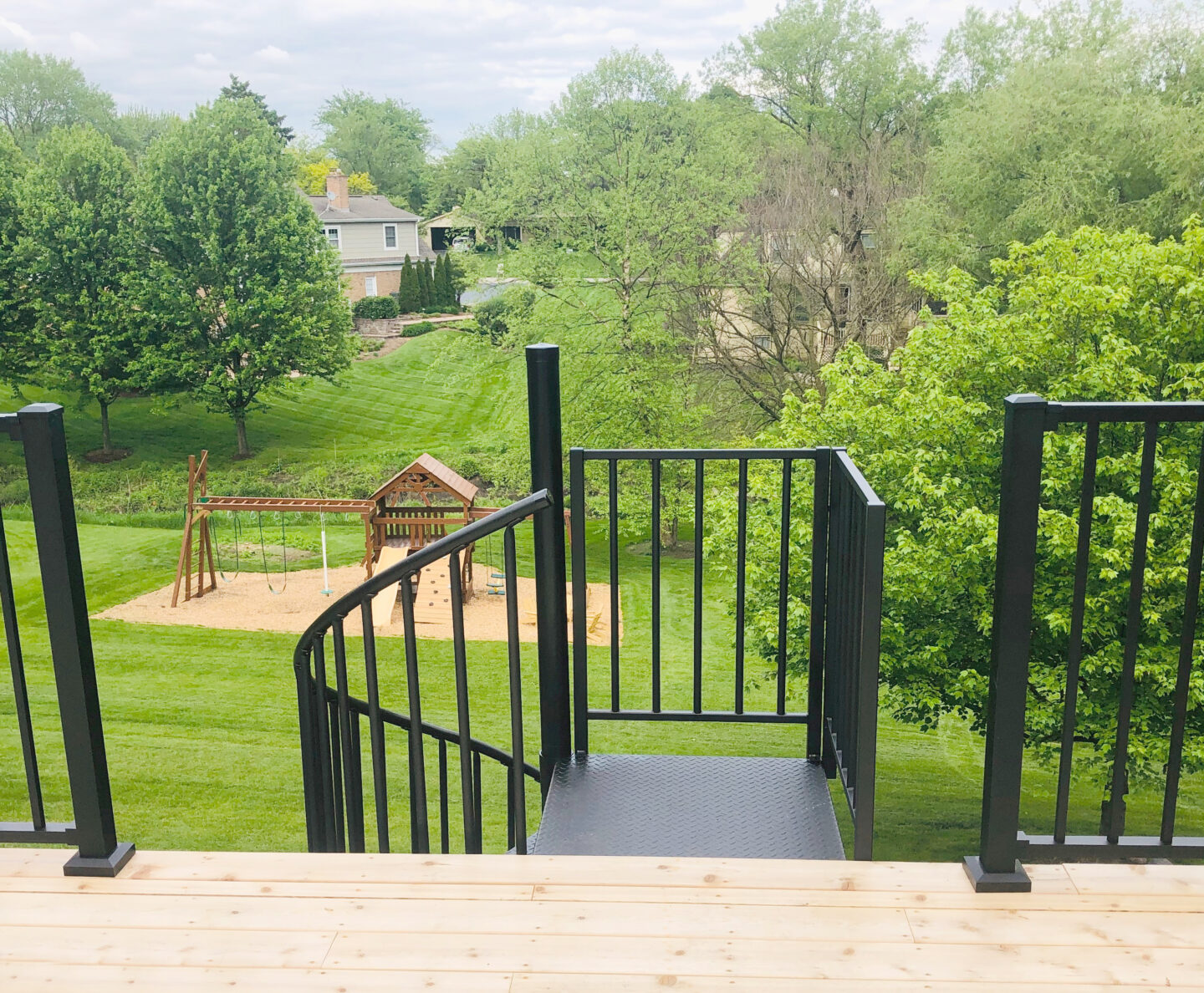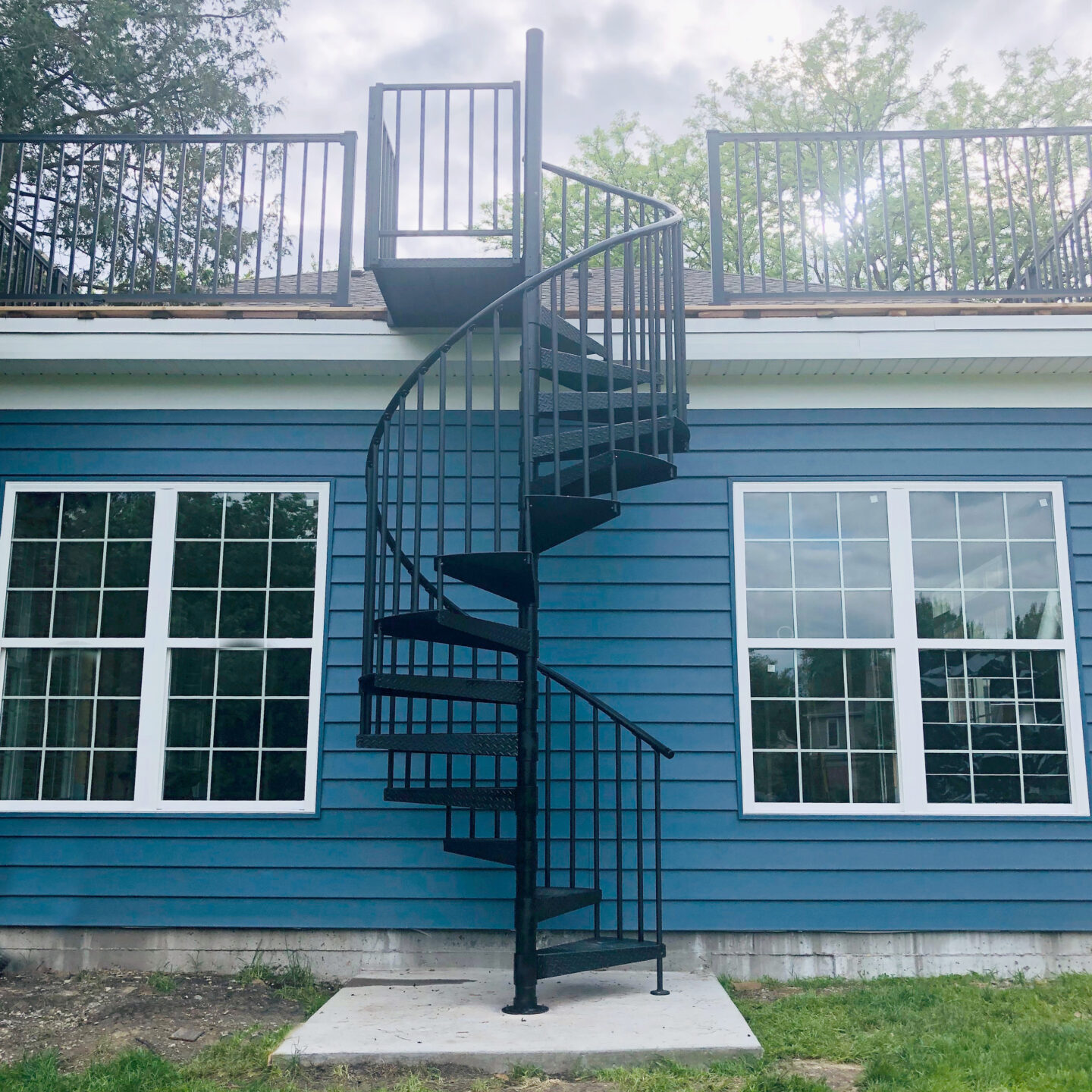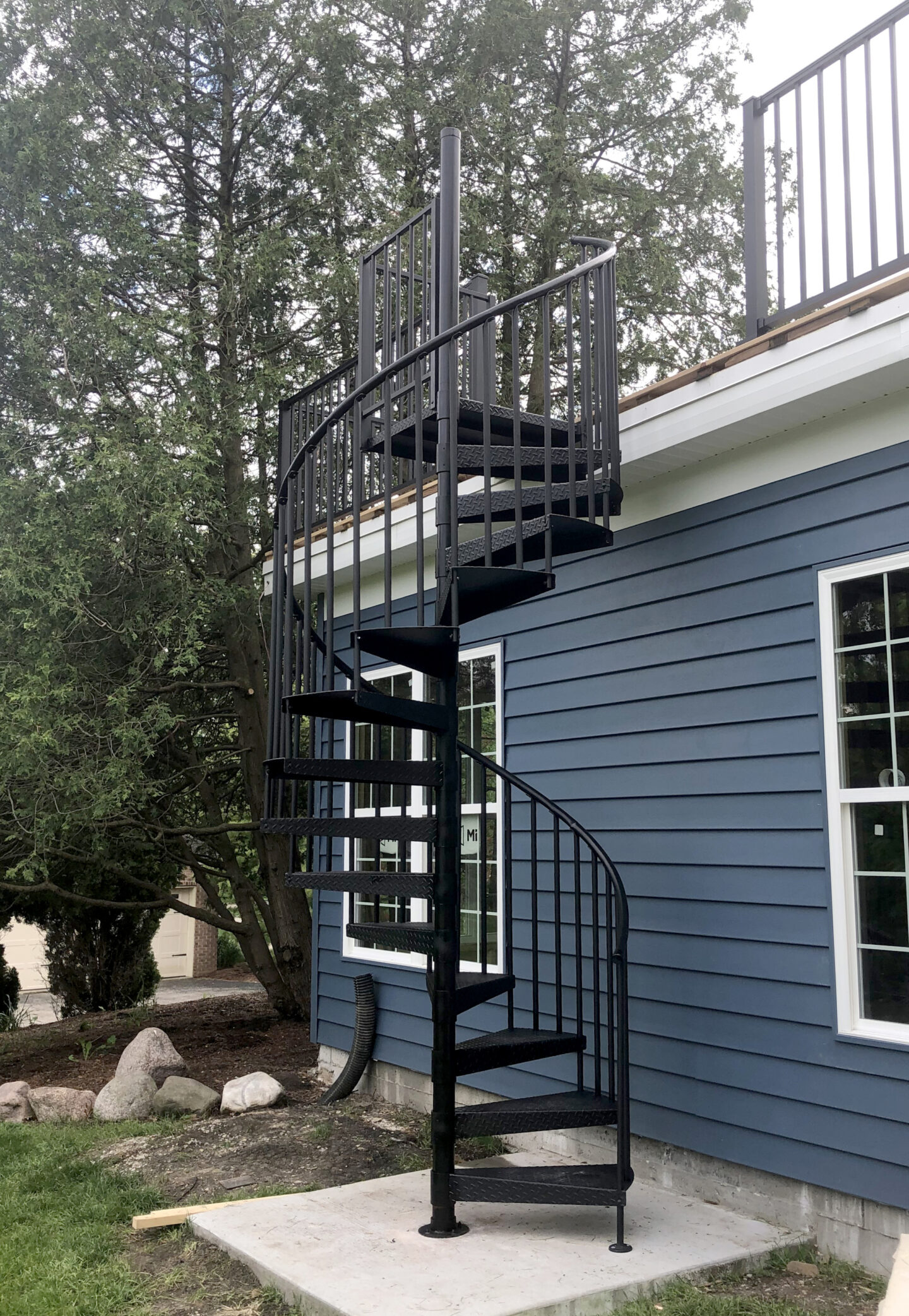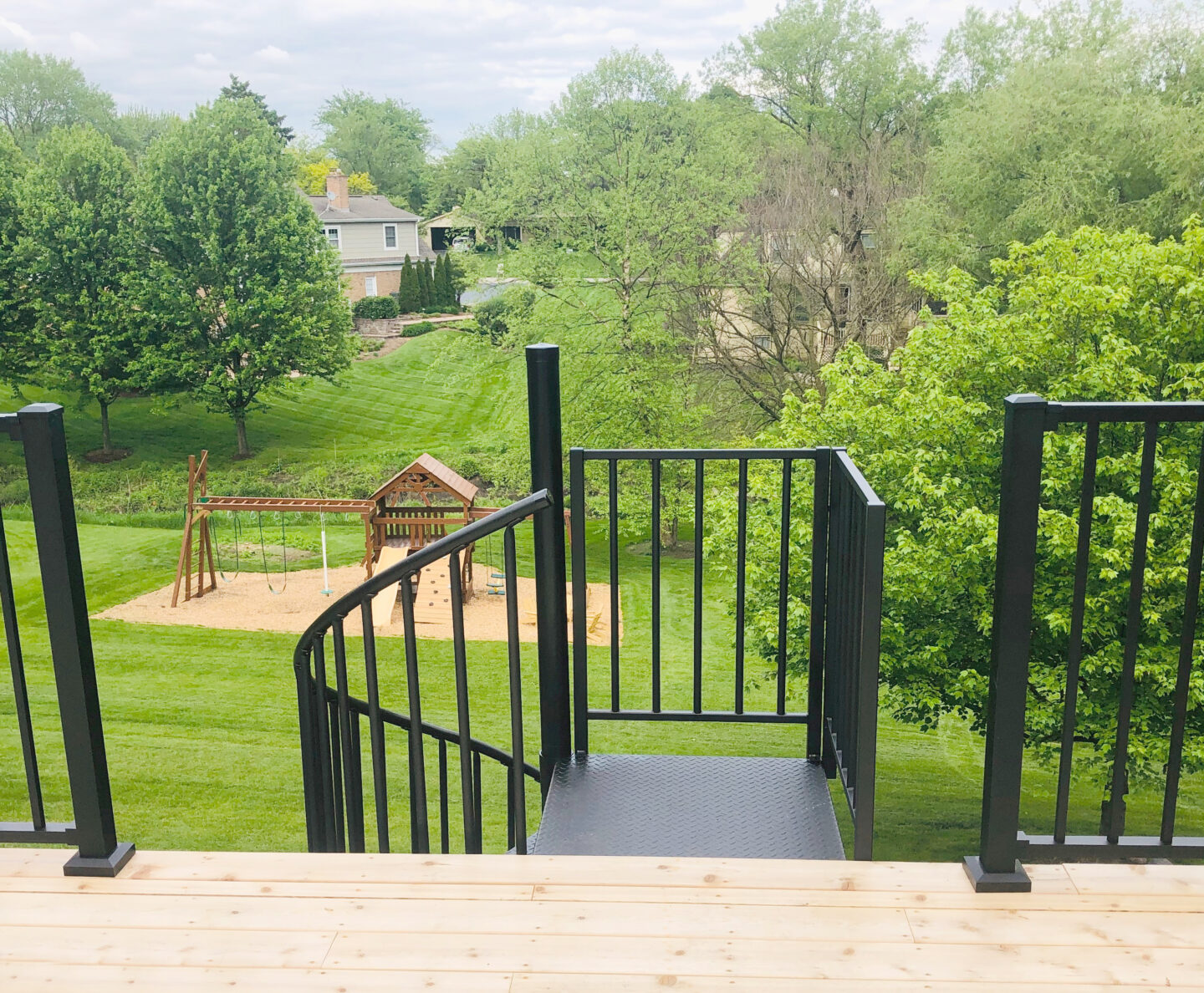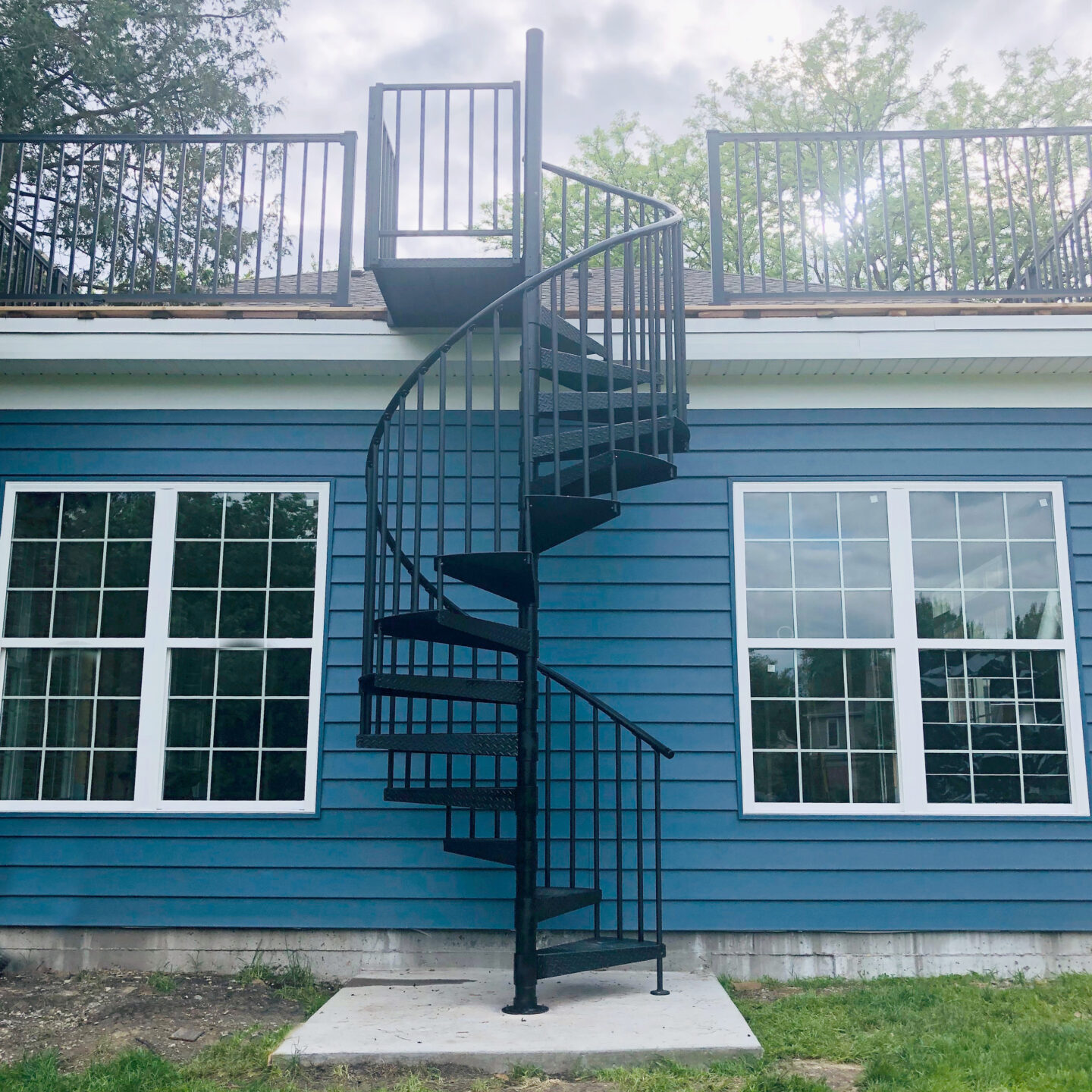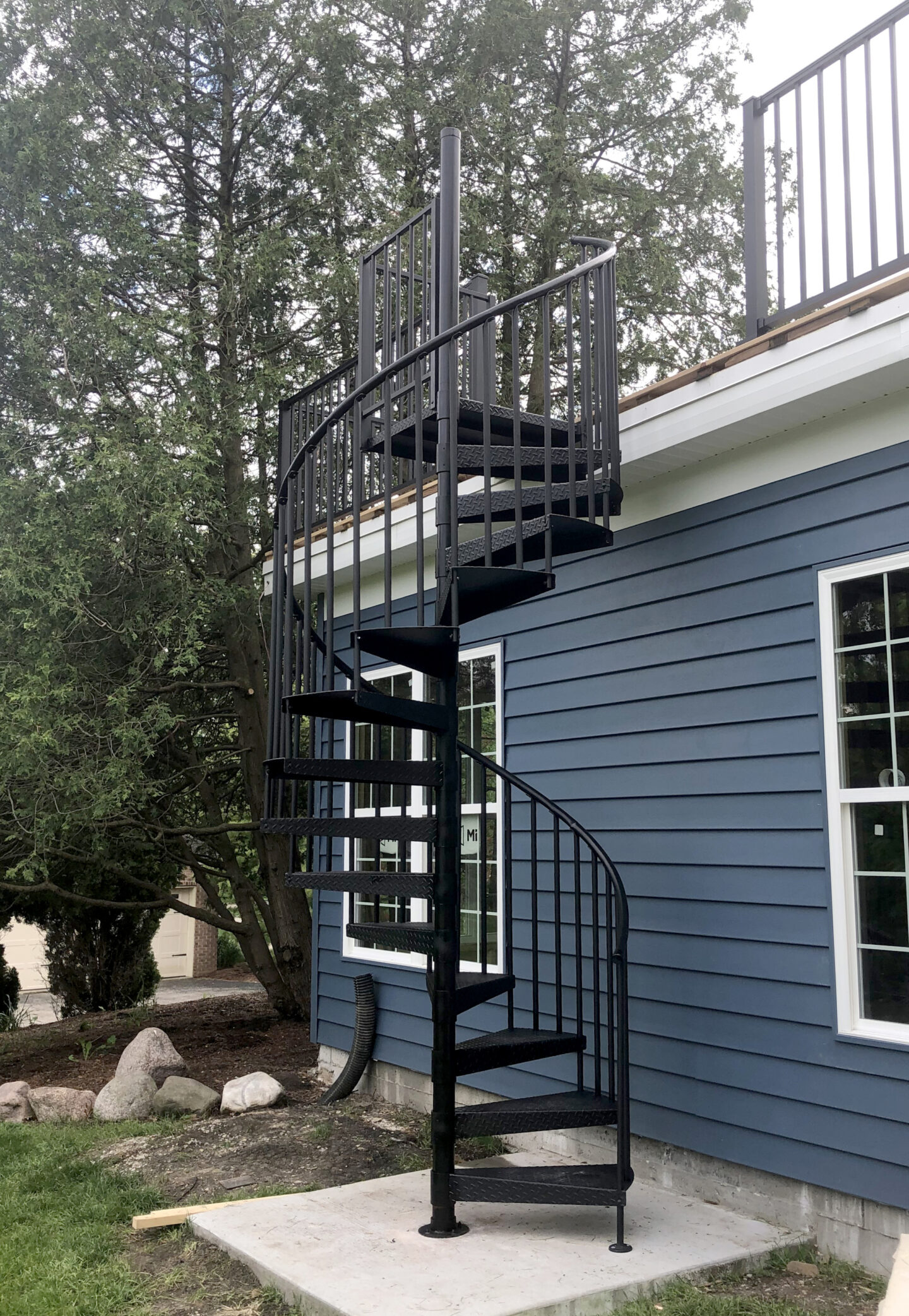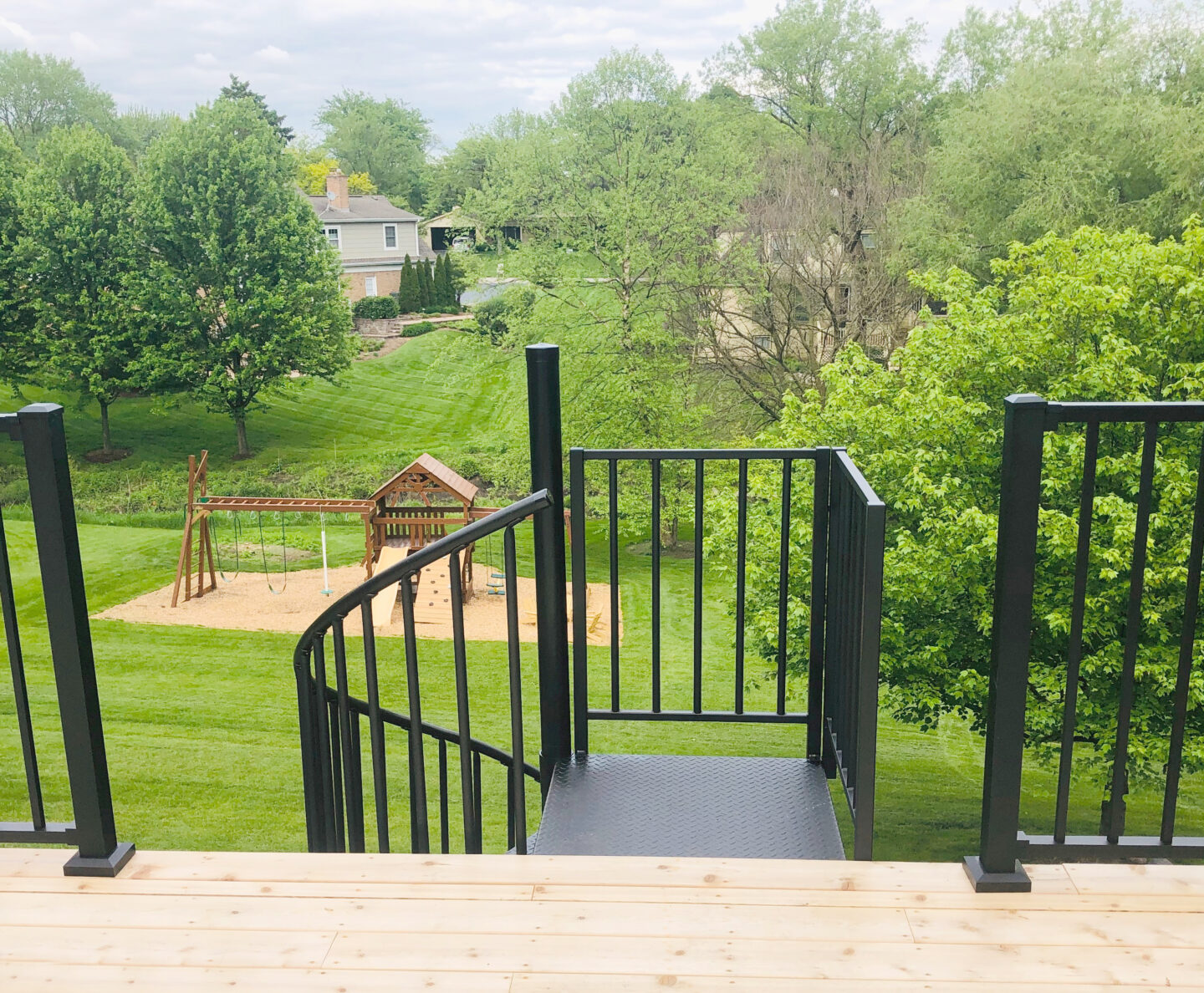 Traditional wrought iron stairs painted satin black in South Barrington
S17
A customer renovating their home in South Barrington, IL reached out to SMW to design and manufacture a custom wrought iron spiral staircase and railing set to lead from the 2nd floor deck of their home down to the ground below. They were looking for something functional and classic that would accent their house and match the style they had envisioned.
The team of experts at Signature Metal Works measured the space and created all of the pieces needed for the installation in their state of the art facility. Each piece was primed and then finished off with a coat of satin black paint. The spiral staircase itself was also fully assembled in the workshop and then it – along with all the railing pieces – was delivered to the home and carefully installed. You can see some of the in-progress photos here and we think this project came out looking great. The customer was very pleased with the addition.
Are you working on a new elevated deck on your home and need a custom staircase built to suit your design? Give our experts a call today!