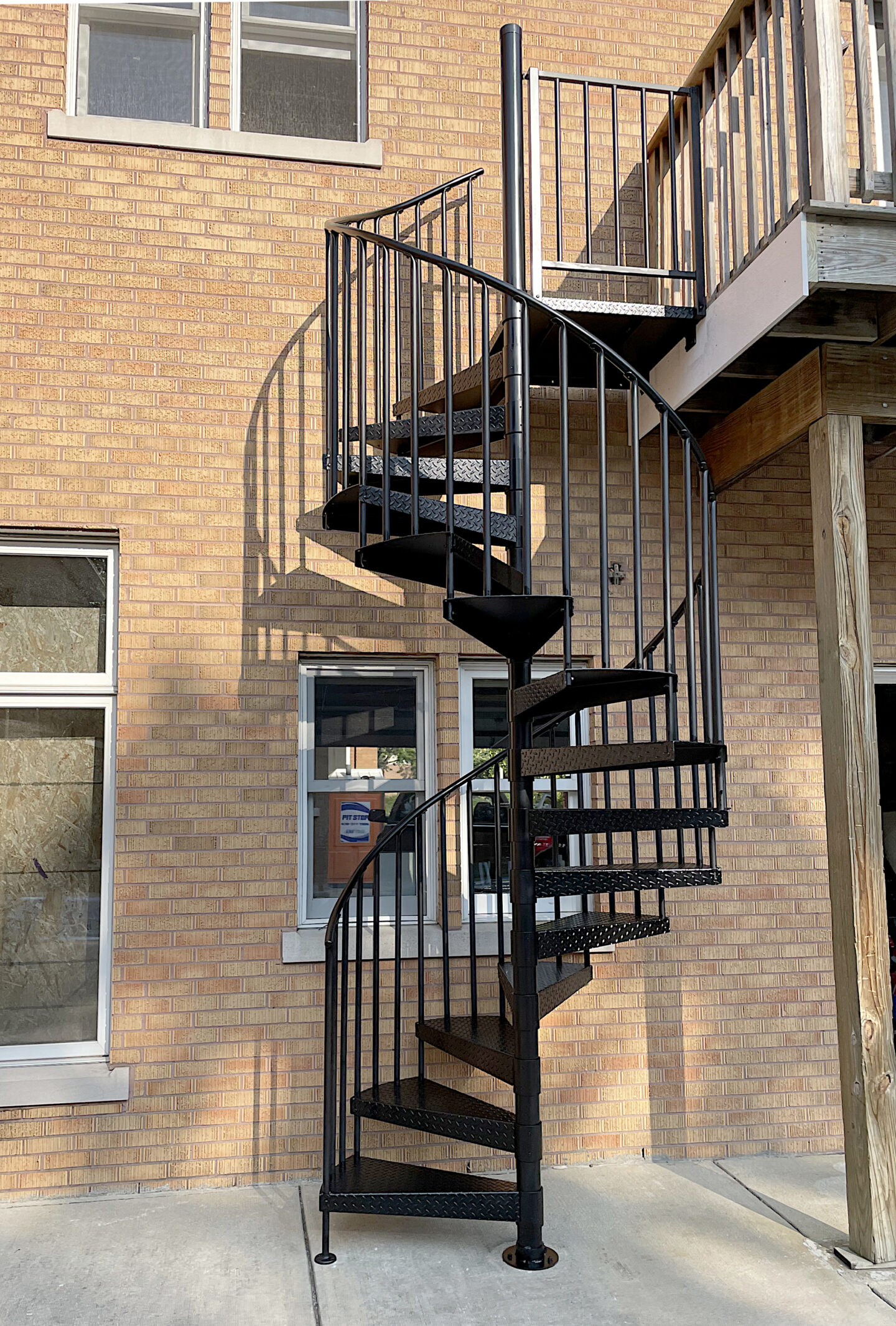 Traditional wrought iron stairs painted satin black in Oak Park
S24
A bushiness owner in Oak Park, IL – just a few miles outside of Chicago – reached out to the experts at SMW to design and create a custom wrought iron spiral staircase and landing that would provide a safe and secure escape route from the second floor patio at the back of their building. They didn't want the structure to take up too much room, which is why we recommended the spiral staircase design as opposed to the straight traditional option and the customer agreed.
Back at the SMW state of the art workshop we created all the pieces needed for the installation including the main supporting rod, the steps that would connect to it, the railing that would wind around as well as the landing and railing at the top. All of the pieces were coated in classic satin black for durability and once everything had cured we delivered and installed the stairs. We think the finished look is clean an attractive, as well as functional.
The customer was very pleased with the end result and if you are also in need of installing or replacing a spiral staircase for your office or commercial space, give the experts at Signature Metal Works a call today and turn your vision into reality.