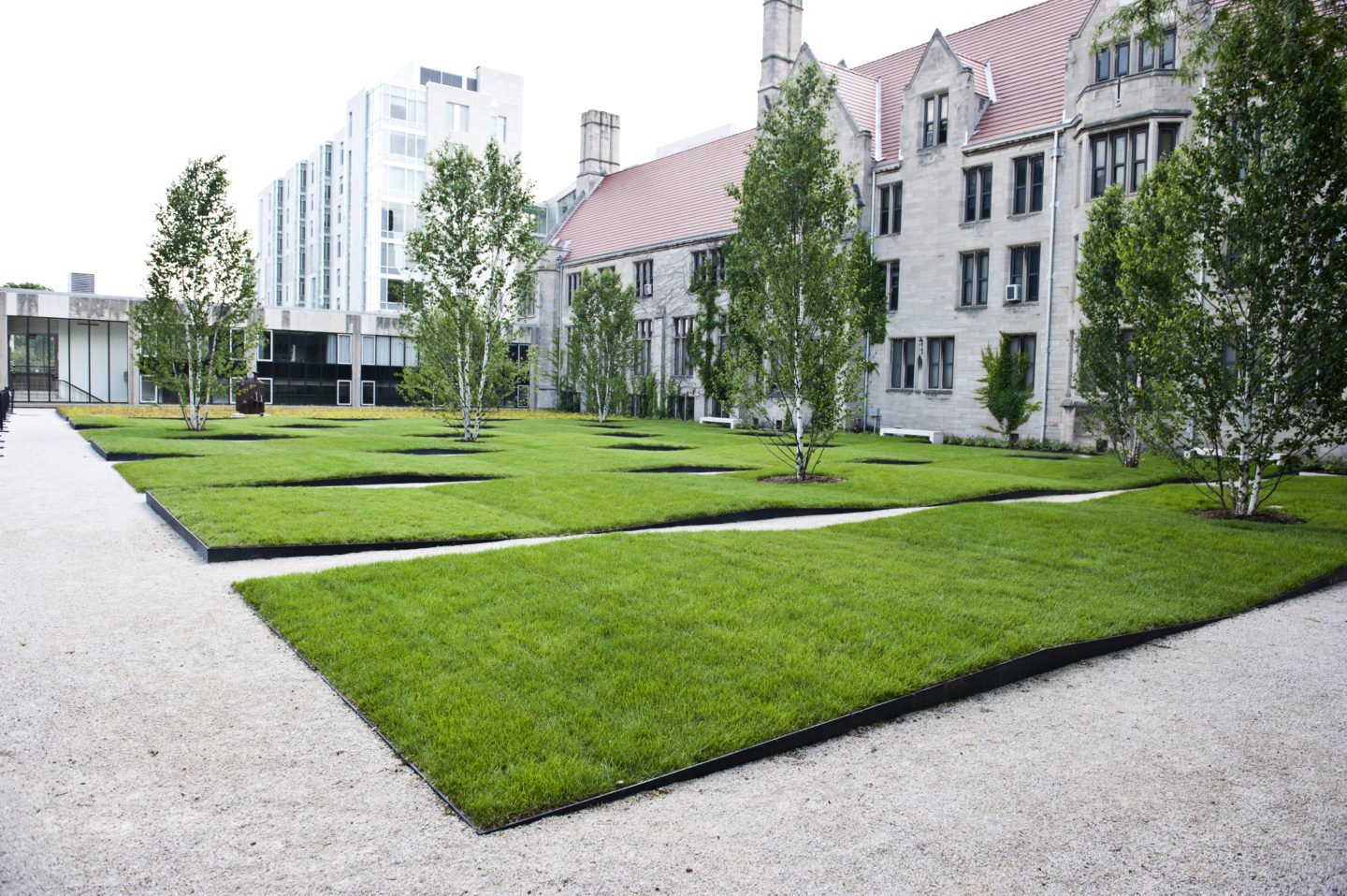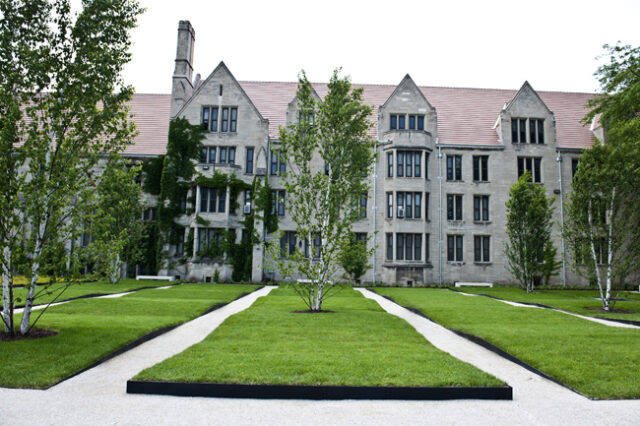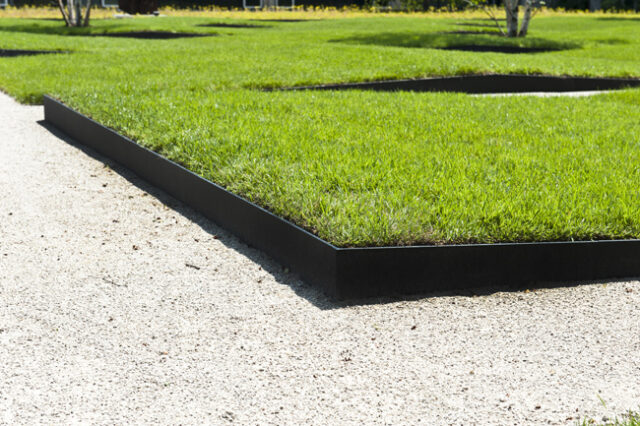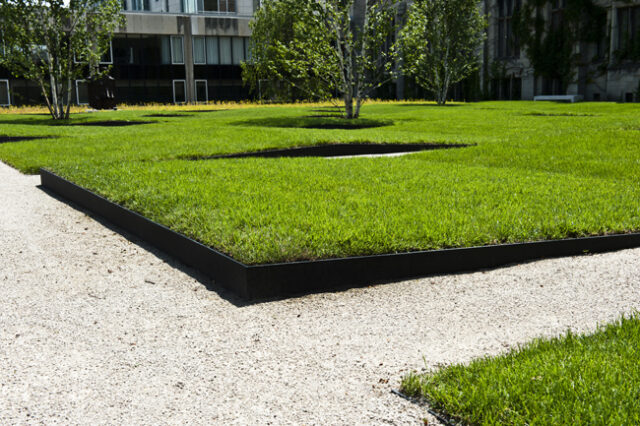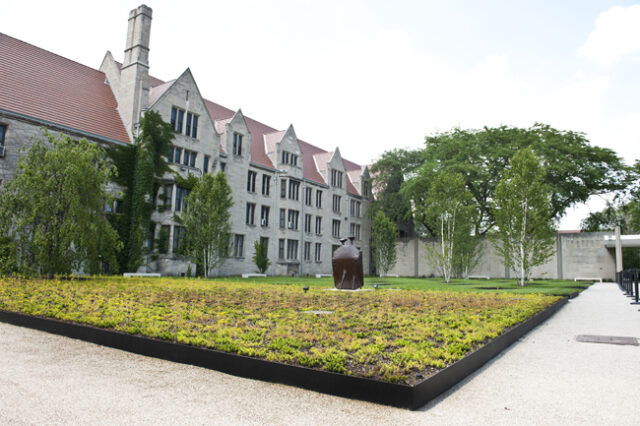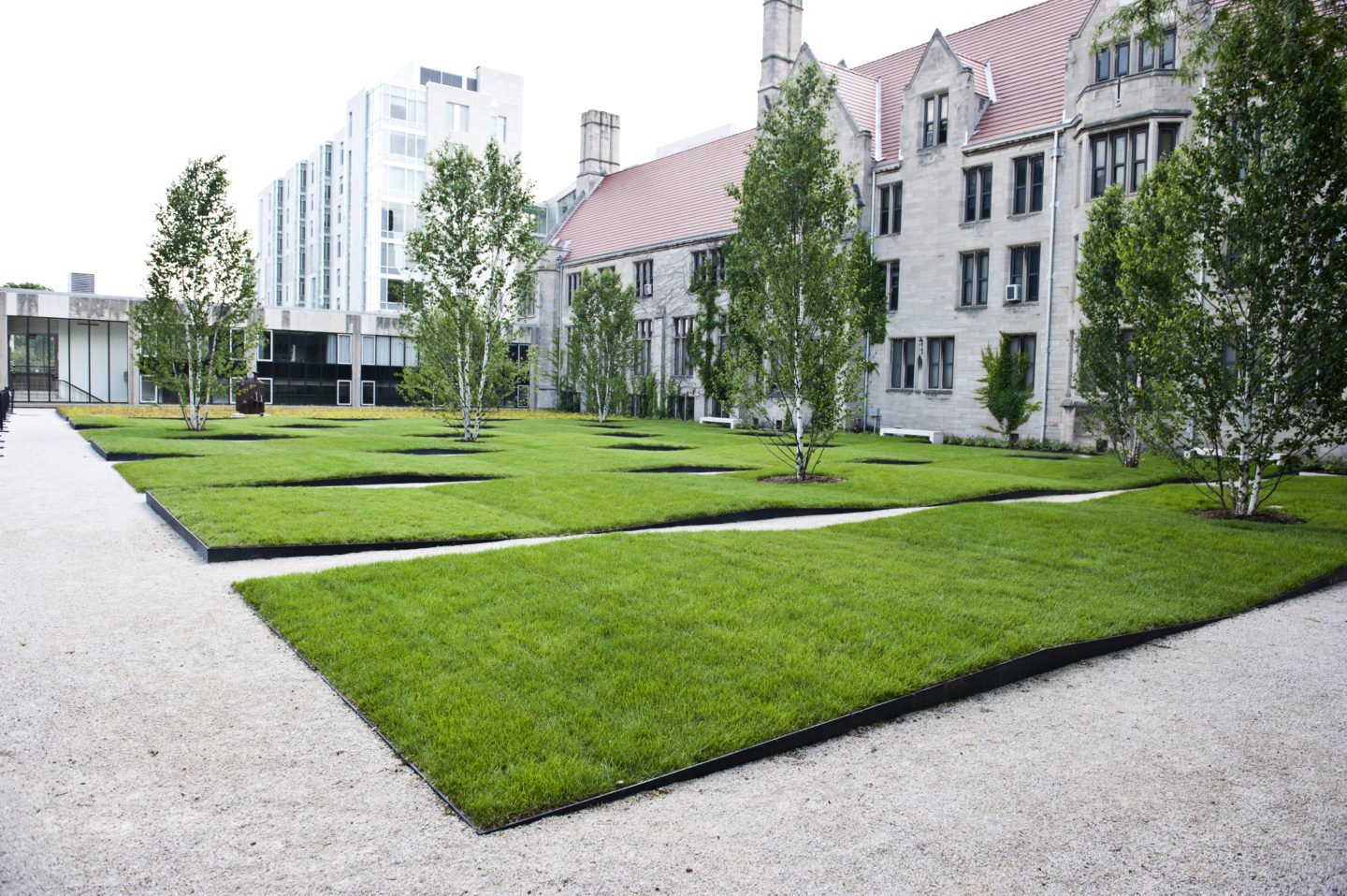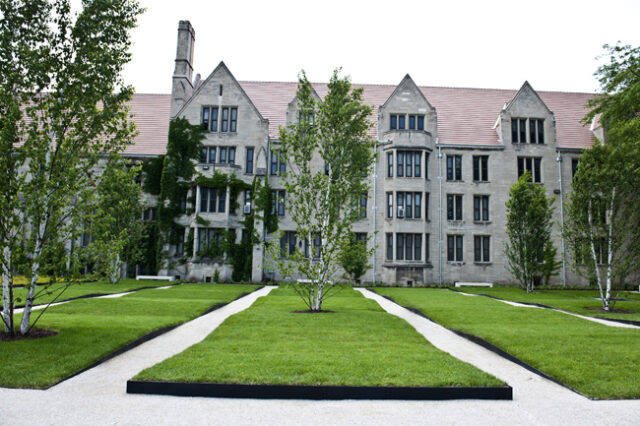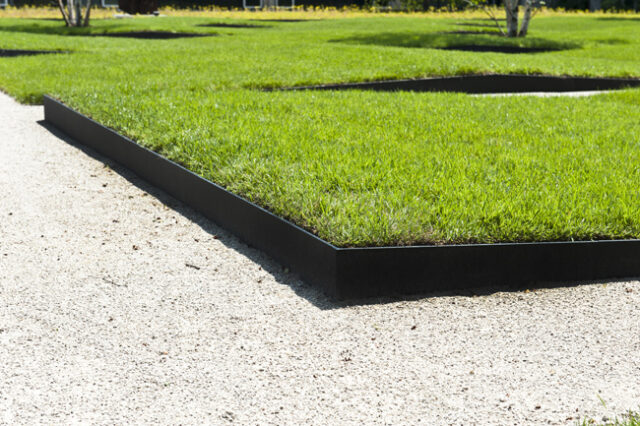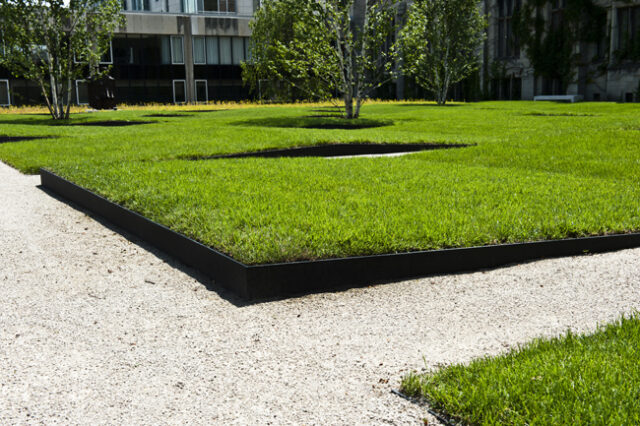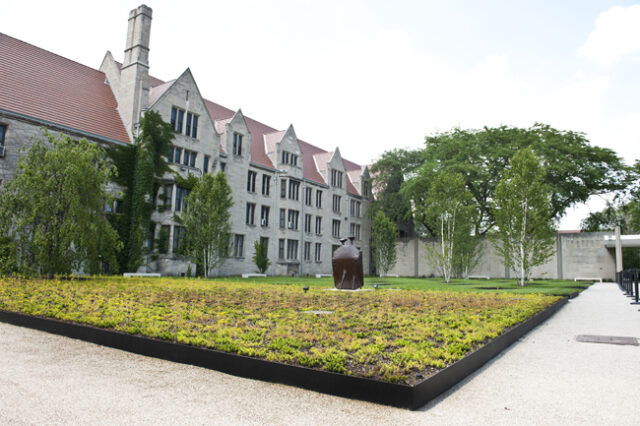 Minimalist wrought iron commercial lawn edging in Hyde Park
M1
A custom wrought iron Minimalist style lawn edging powder coated satin black for University of Chicago Law School in Hyde Park, Chicago. We worked with a landscaping company to transform this entire lawn to mimic an up and down wave pattern where a portion of the edging is buried under ground. This project was fairly complicated as the size was massive and we have to figure out what the perfect application would be to ensure the edging would survive the Chicago winters.
We had a contractor reach out to us about some very intricate commercial modern lawn edging that we had never done before. The architects initially showed us the design and at first we were a little perplexed as to how to do something so massive yet so intricate. We spent some time and research into the different types of finishes we can utilize and spent months going to meetings to ensure everyone was on board and everything was done to last years.
We met at the job site dozens of times and spent a great deal of time fabricating this and the toughest part was truly the installation. The angles and everything had to be exact and perfect and when you are working with such massive elements it can be difficult – but as always we succeeded. To top it off – everything was moved around by hand and the commercial lawn edging was one of the heaviest products we have ever moved around like that.
The landscaping went in and the combination of this style of edging with the plants and trees really made this stand out. We had fun on the project and hope we can work on more commercial lawn edging products in the future.
All of the material is cut with very little tolerance and everything was prefabricated and tested in the shop prior to installation in the field. Everything was also powder coated with two coats of heavy powder coating to ensure the metal would never rust due to the fact that it's partially in the ground. For any questions about any commercial lawn edging fabrication or installation shoot us an email. We are your leading commercial metal fabricators and installers in the Chicagoland area.