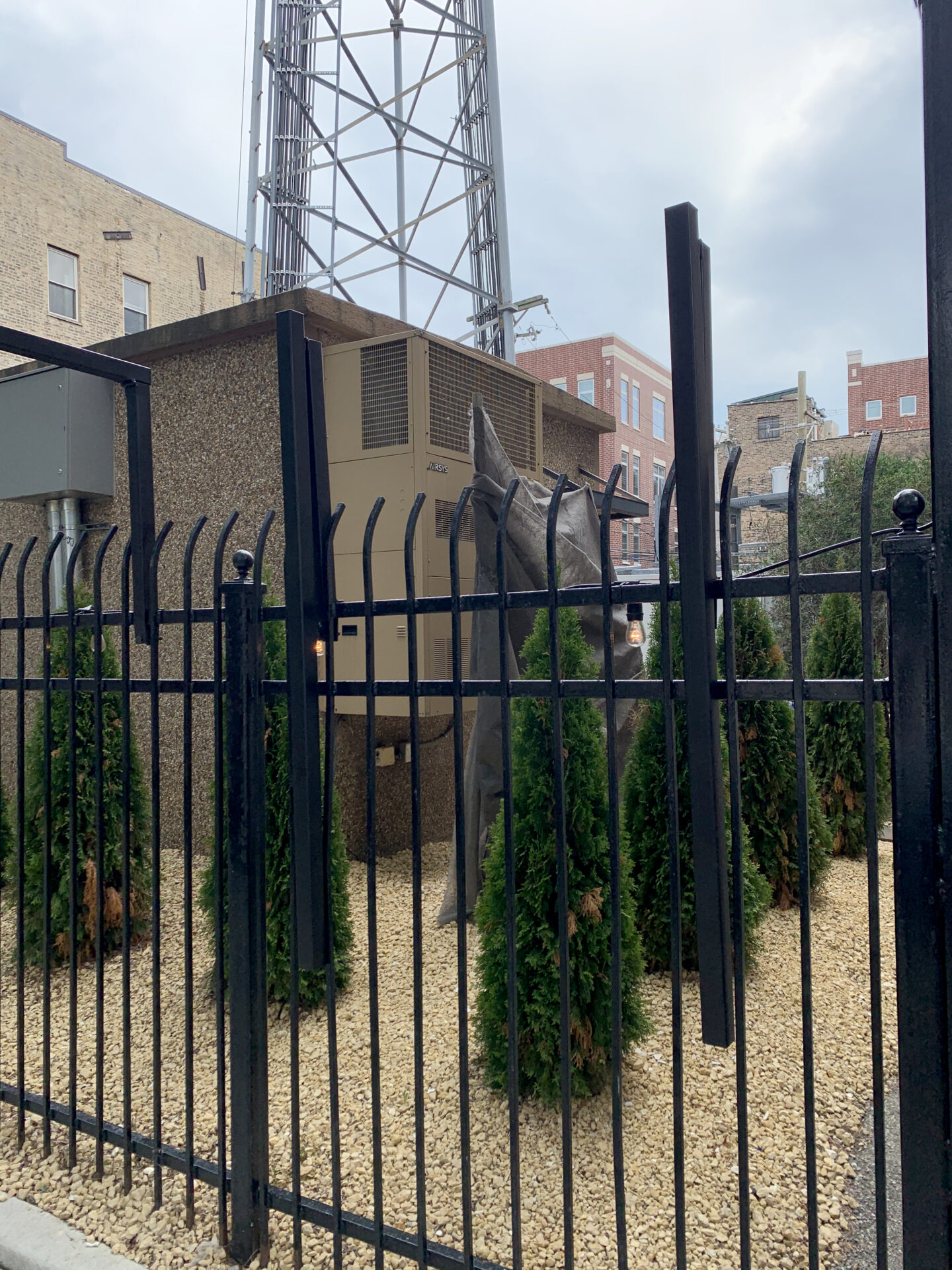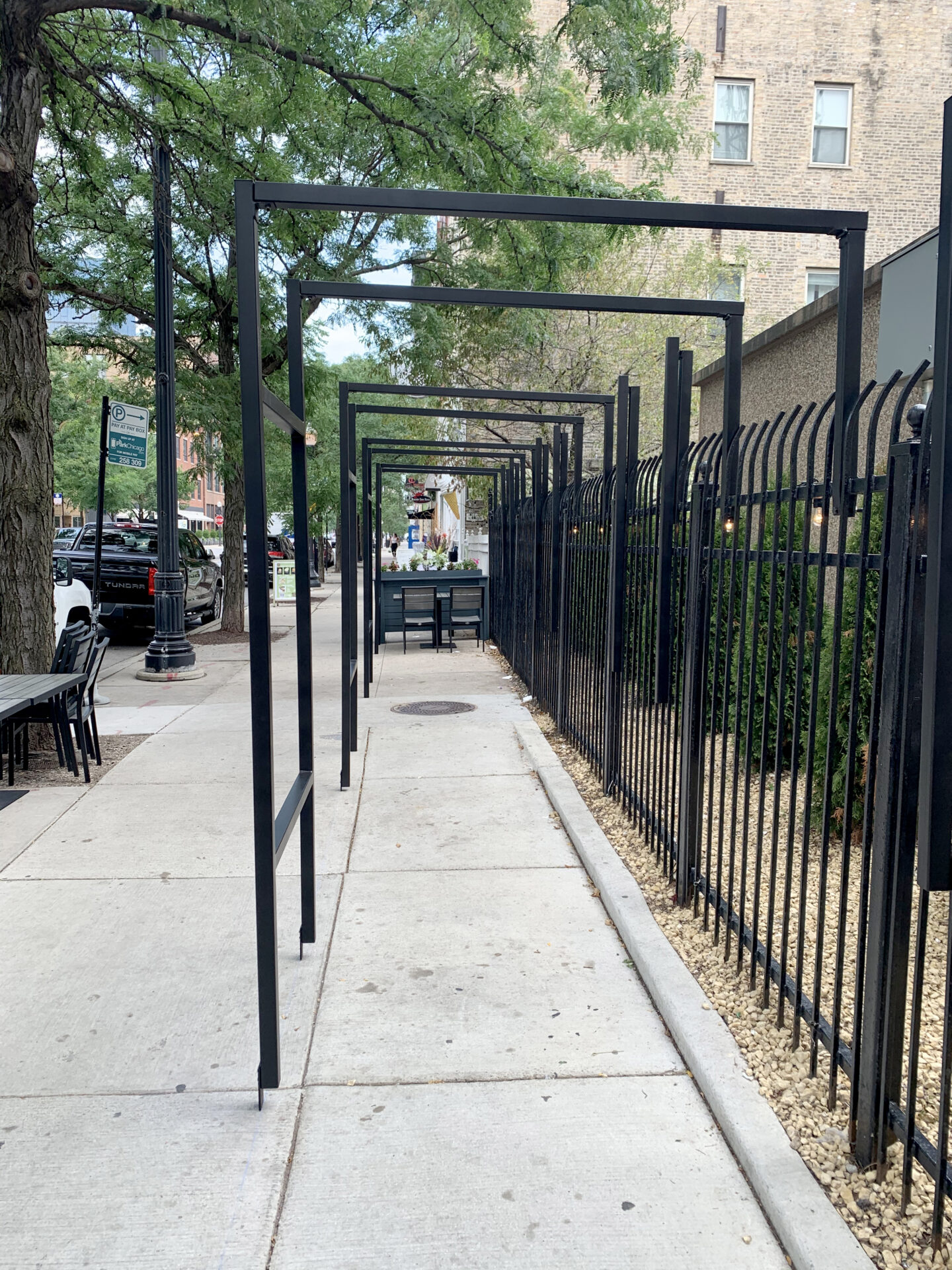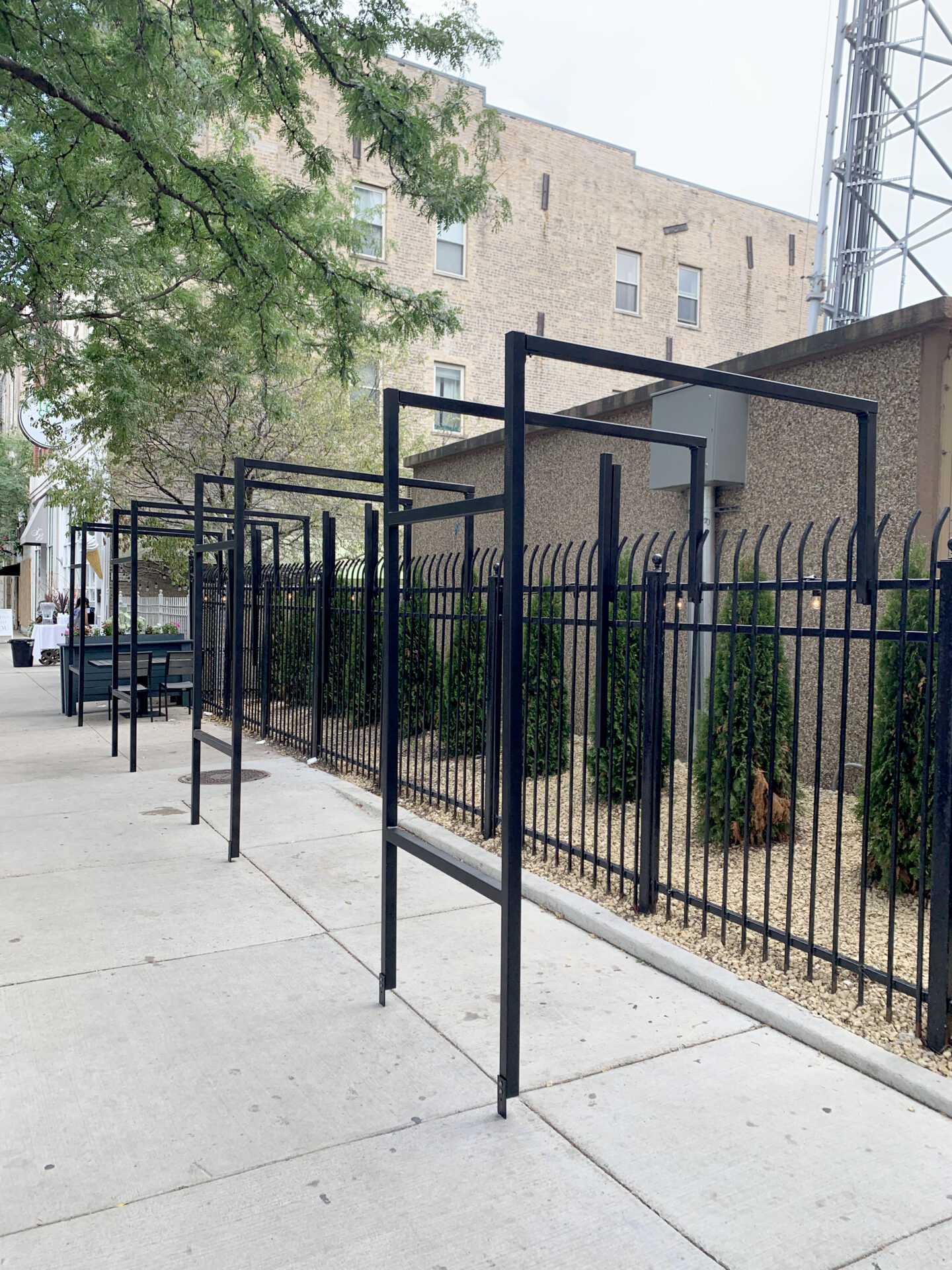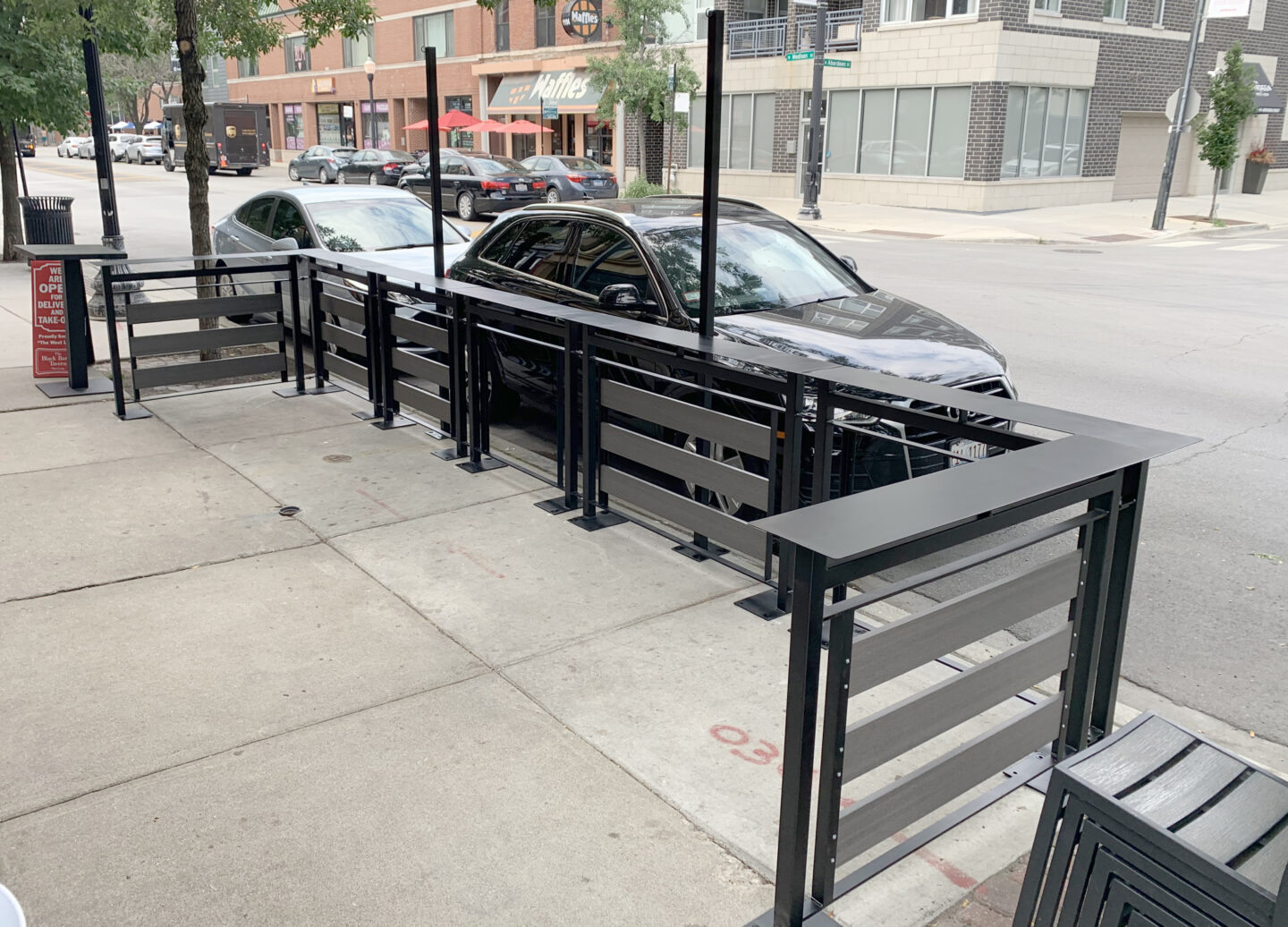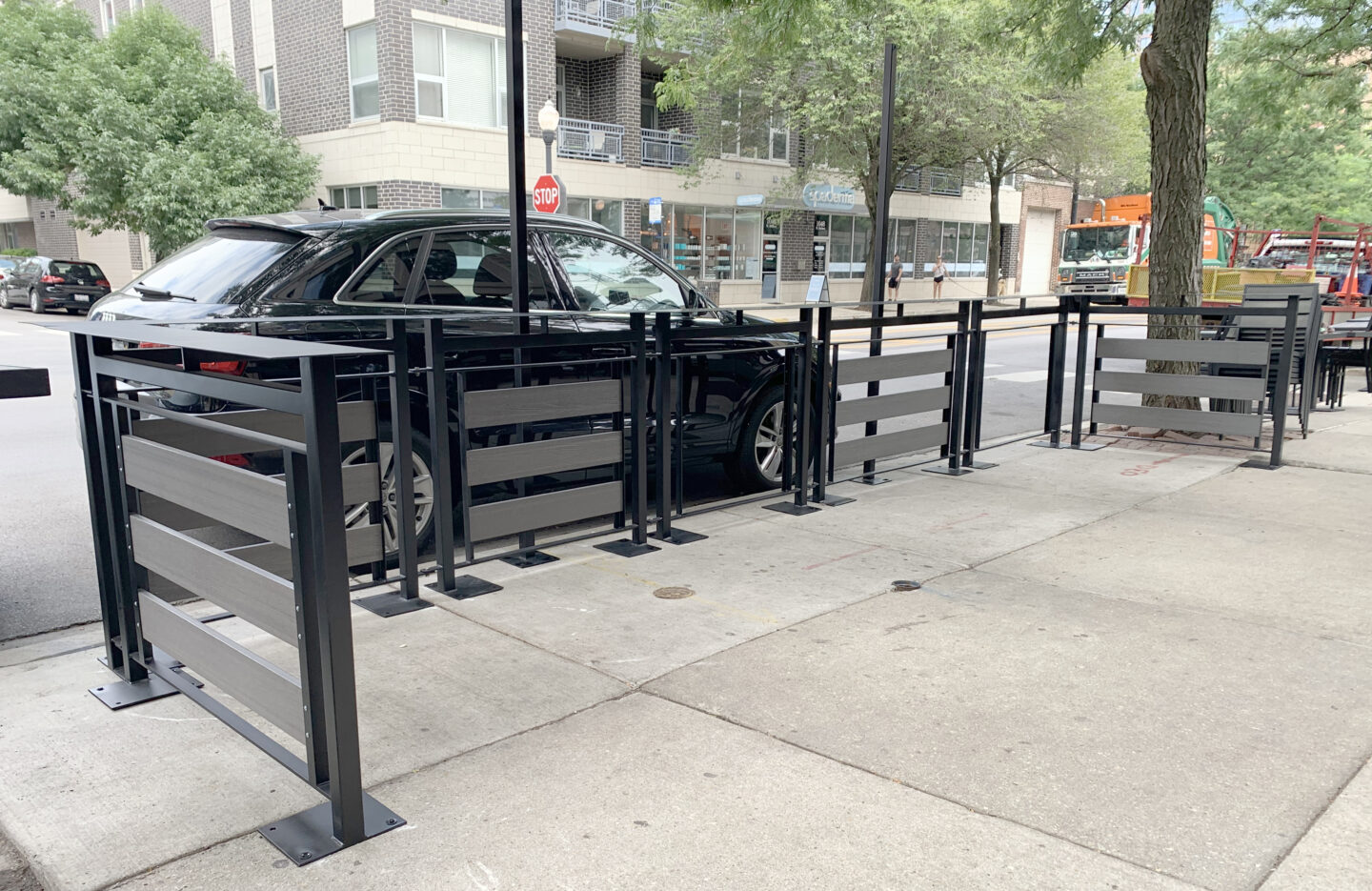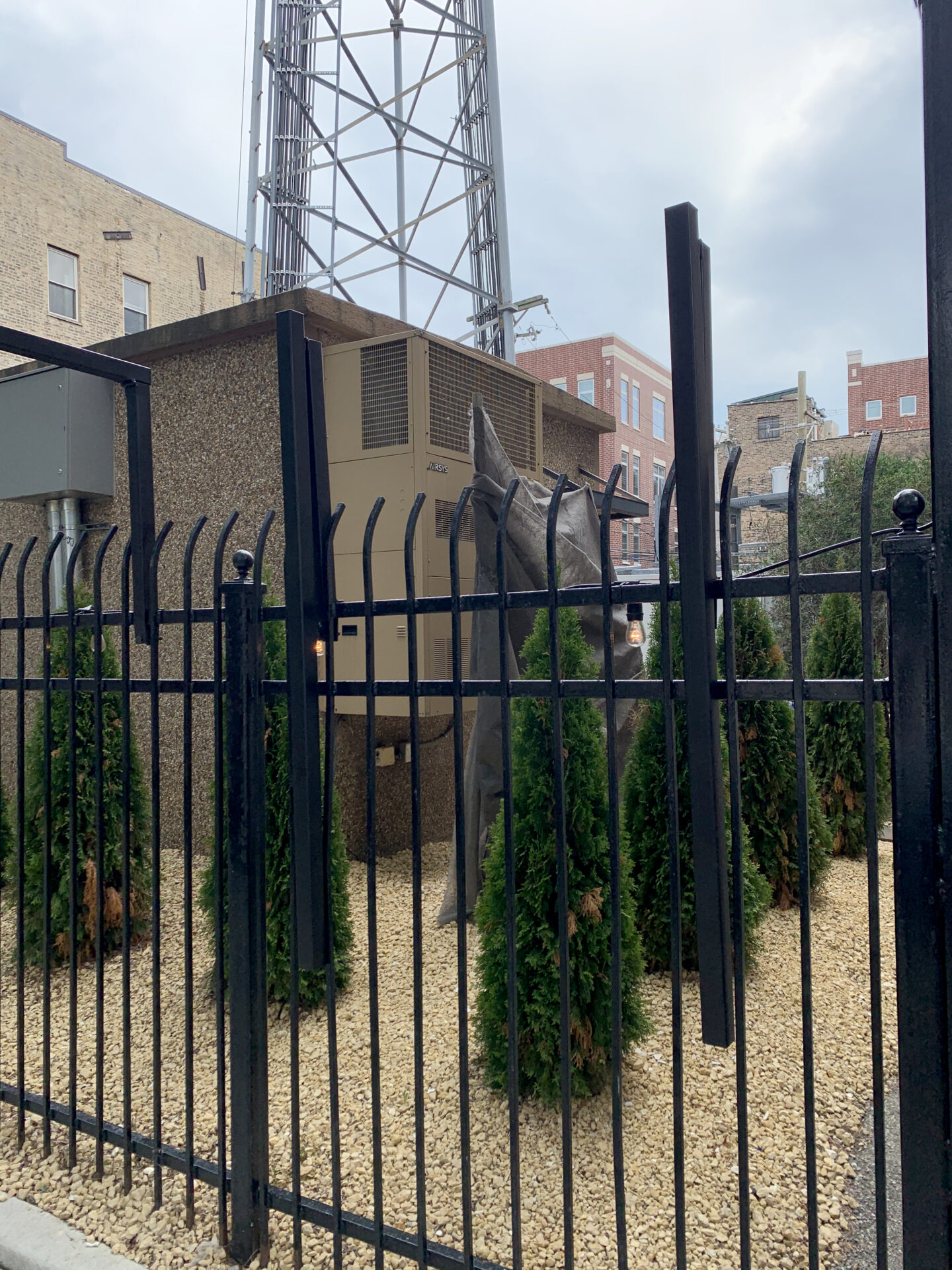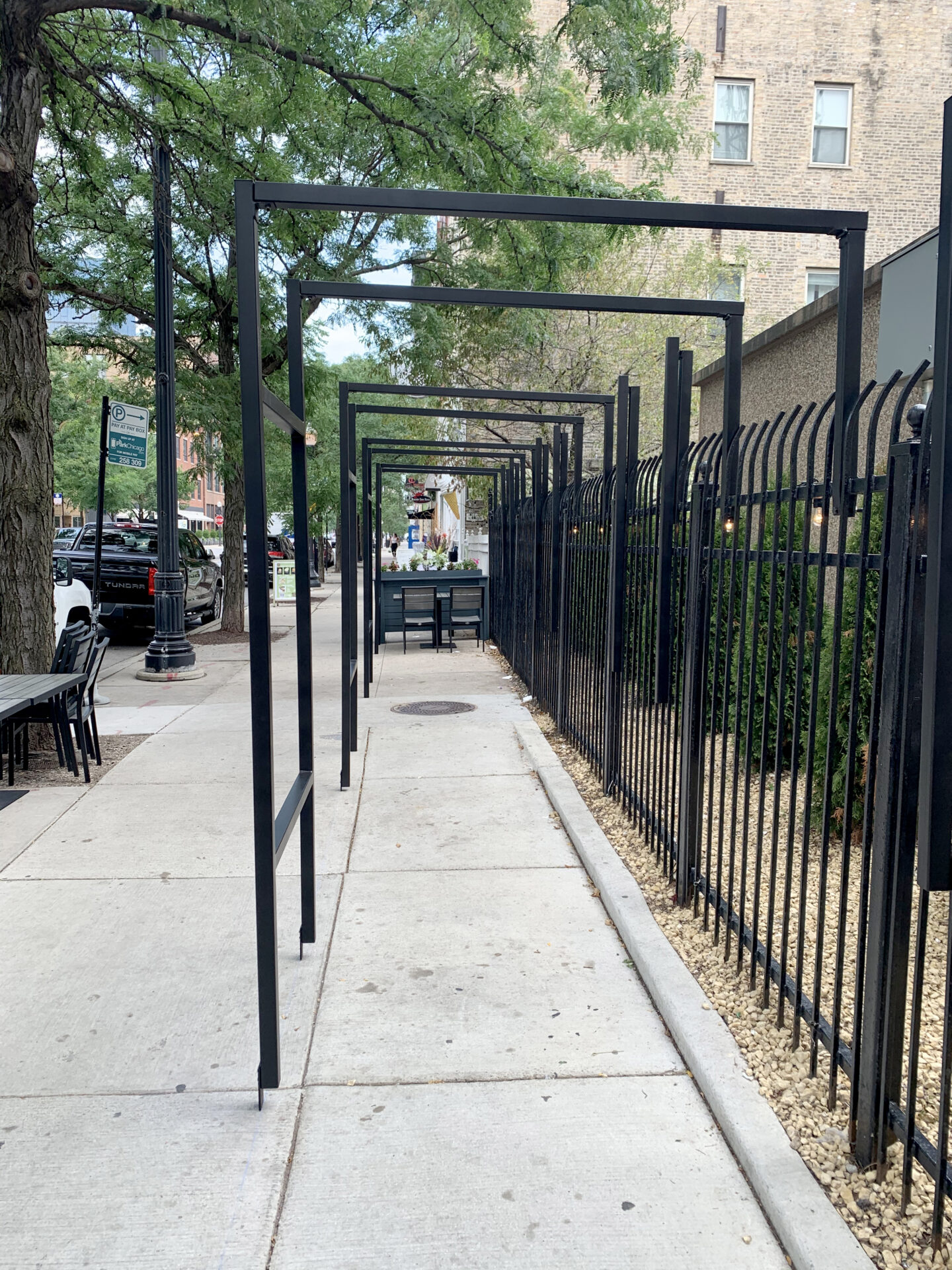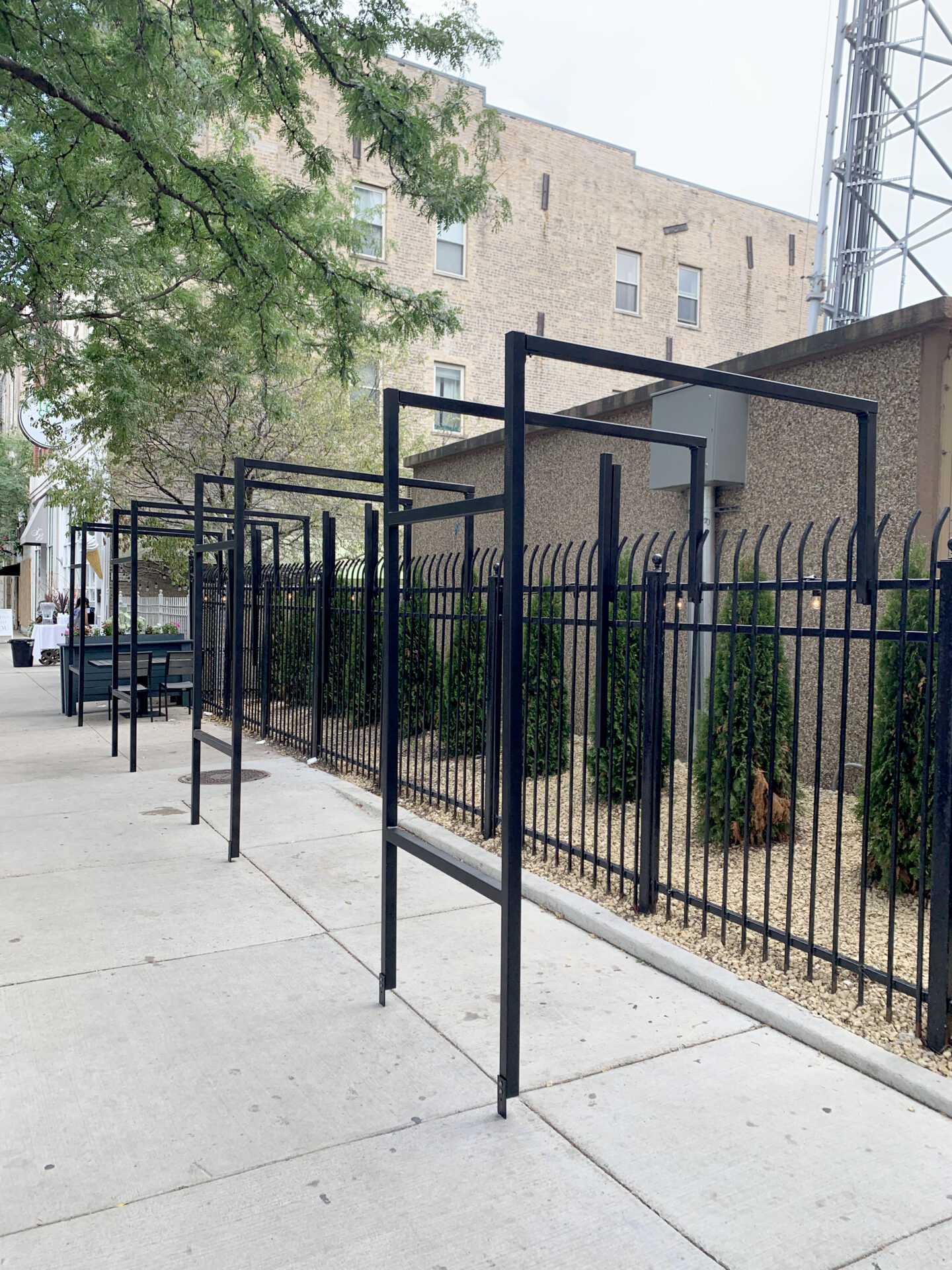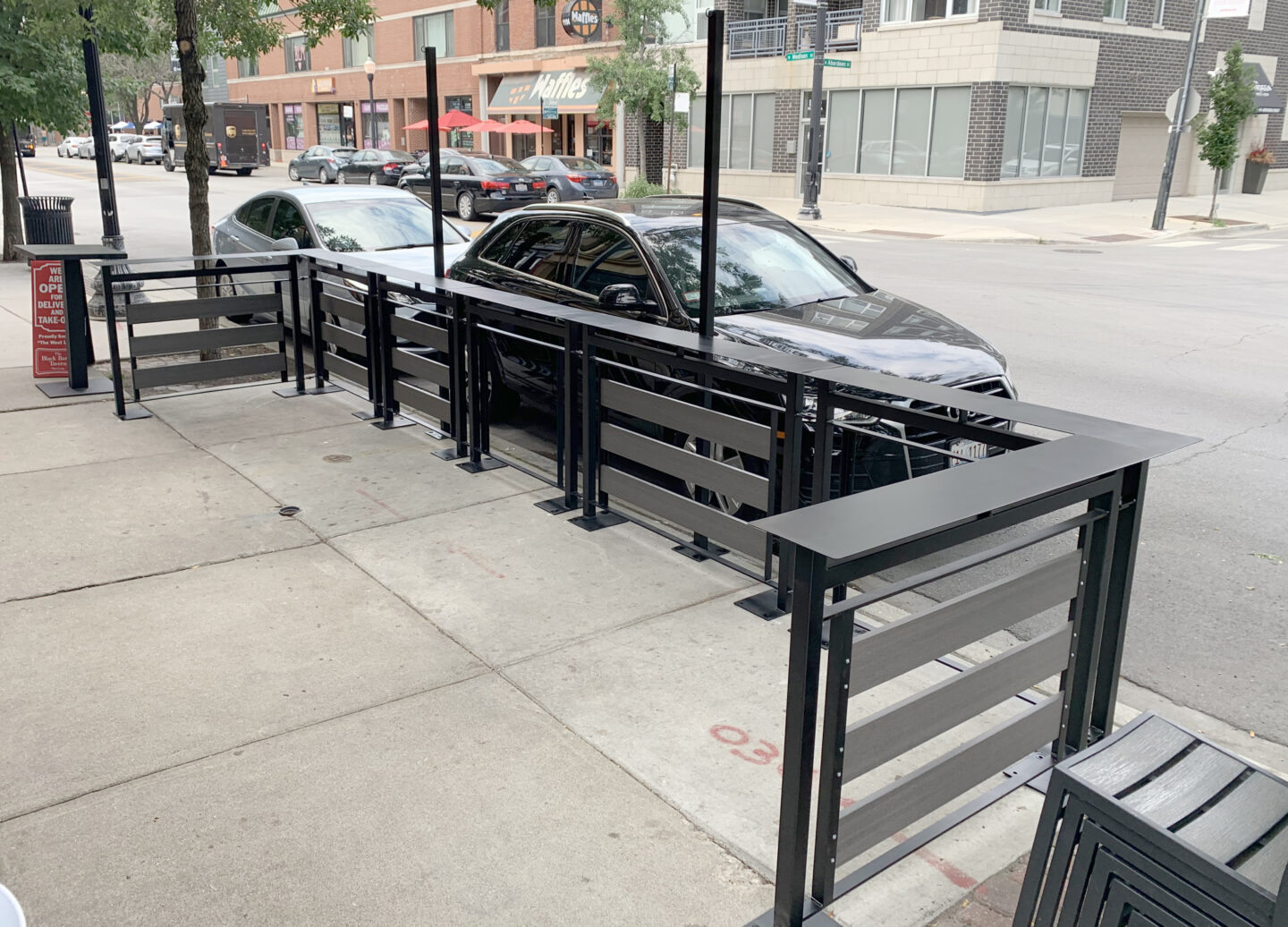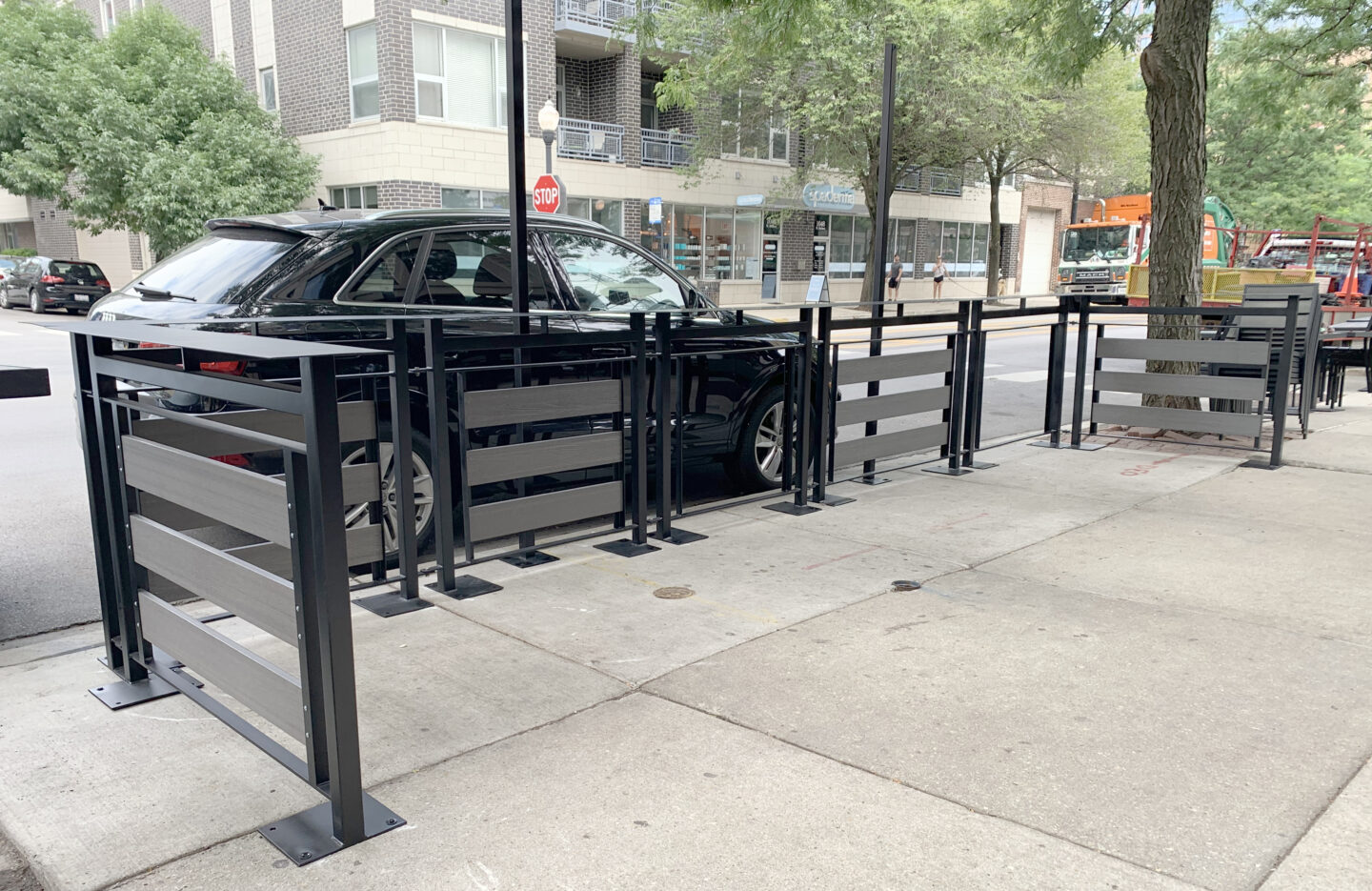 Traditional wrought iron commercial painted satin black in Chicago
M25
The owners of Black Barrel Tavern in the West Loop neighborhood of Chicago found themselves with an urgent need to create attractive outdoor space for their customers in 2020, but they wanted to make sure that the solution they implemented would look great and last for many years to come, so they reached out to the experts at SMW for help. After discussing the customer's needs and vision, the design team at SMW came up with a plan.
They created approximately 23 feet of custom wrought iron patio railing in 6 sections. Custom gray wood boards were created to be fitted into each section and each section was perfectly leveled for the final installation location. In addition to this, eight custom metal frames were created to go over tables placed on the sidewalk, which attached to the existing fence in order to create an awning. Adjustable legs were added to these frames and two posts consisting of two 4 foot sections each were added as well. All the metal parts were primed and painted with a coat of black satin paint for a long lasting and durable finish. If you're ever in the neighborhood, be sure to stop by the tavern and check out the gorgeous patio!
Next time you're looking to add a custom outdoor patio solution for your restaurant or commercial property, give us a call. We have over 4 generations of experience in the field and we guarantee a beautiful and lasting result that will ensure comfort and beauty for your customers. We are your leading Chicago metal fabrication facility!