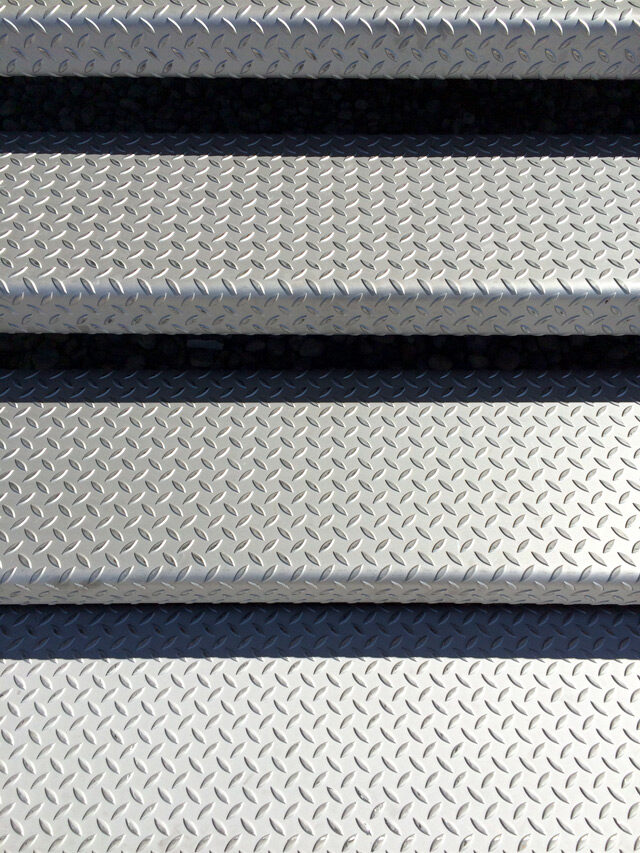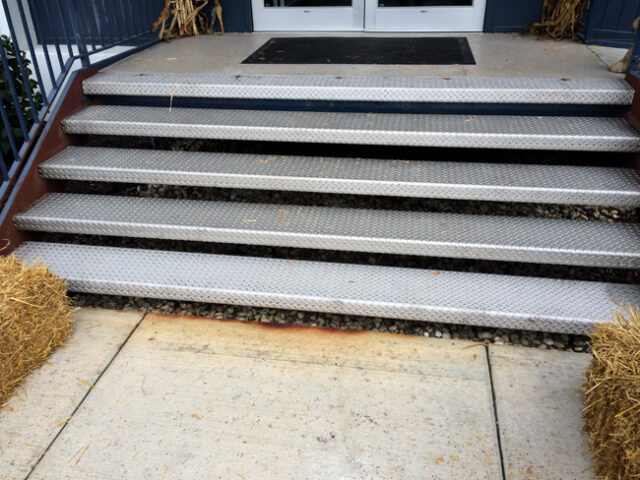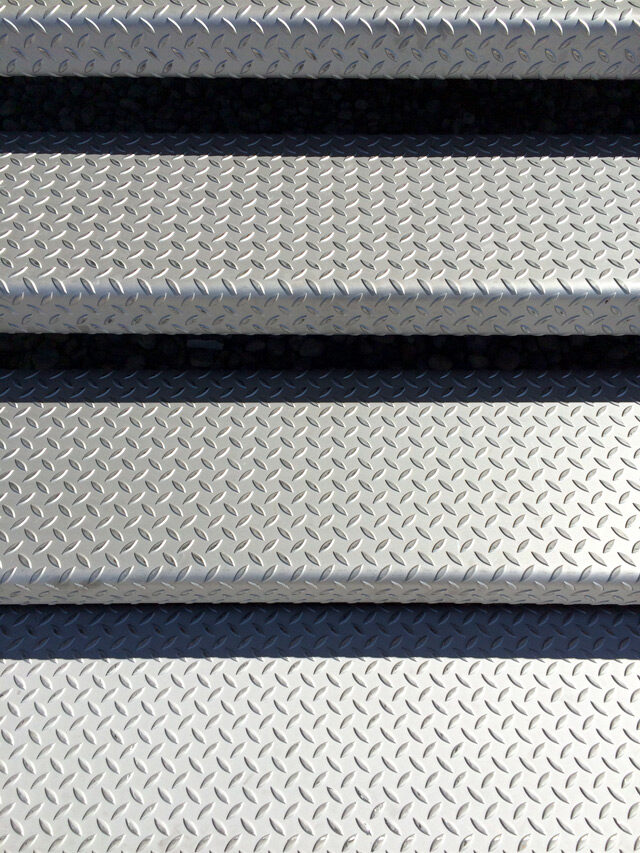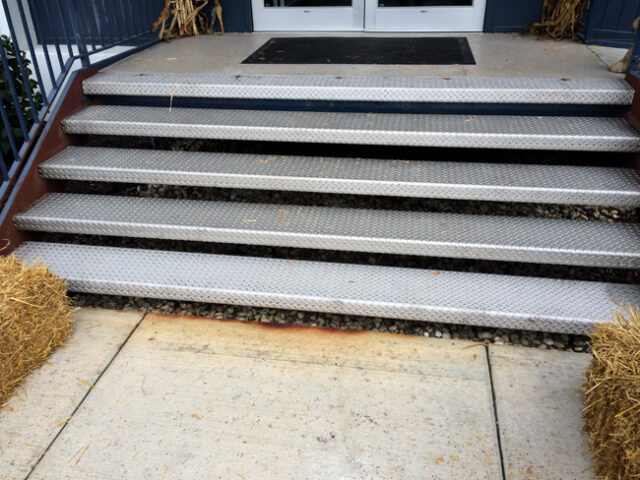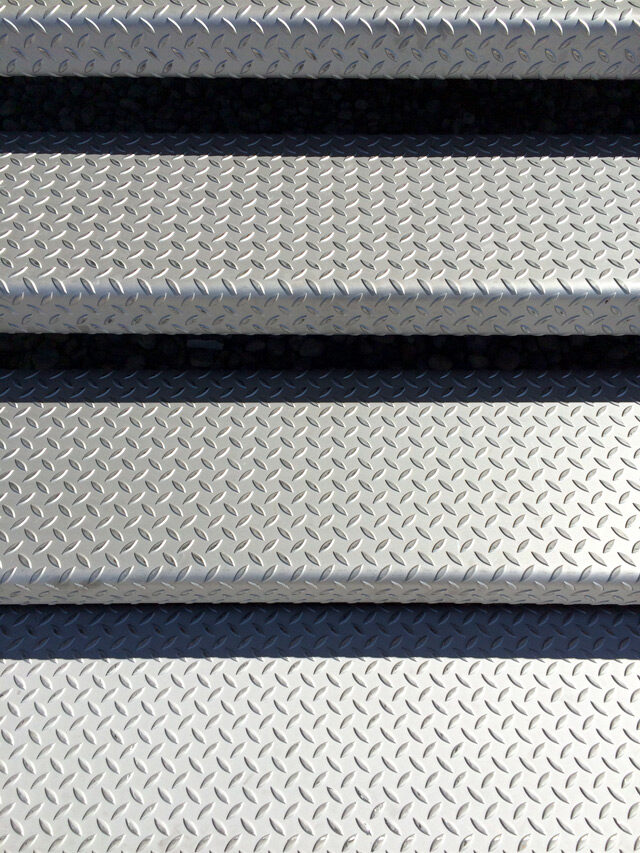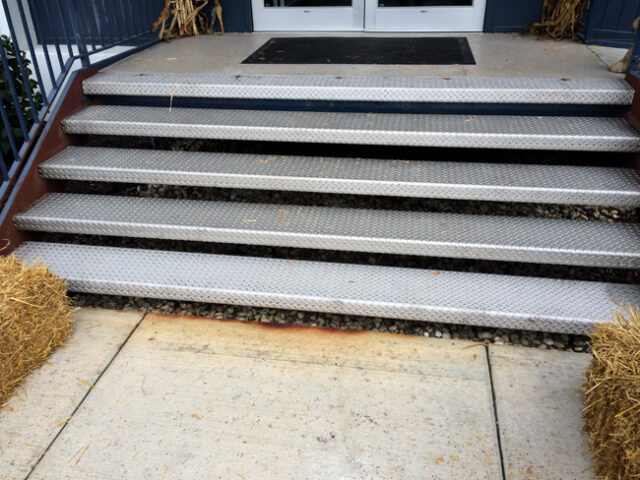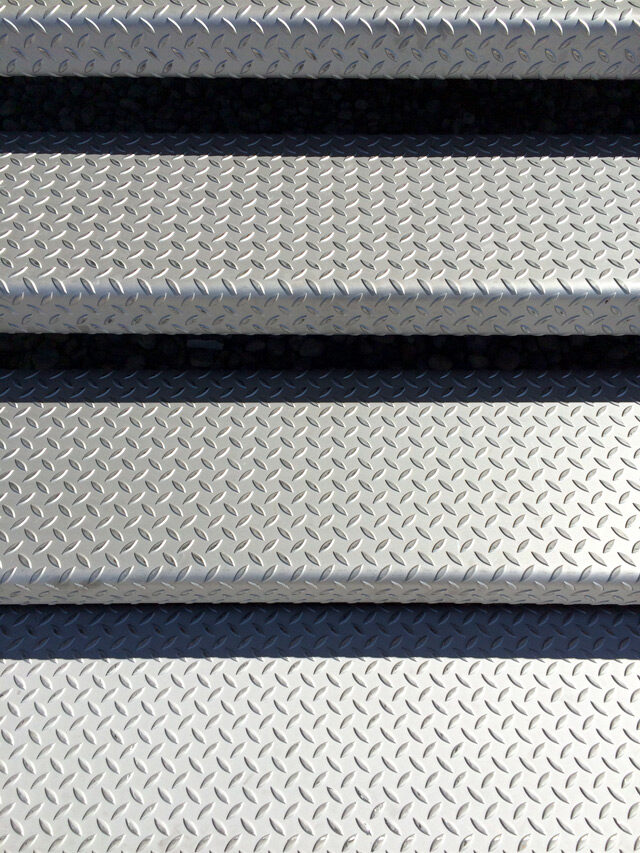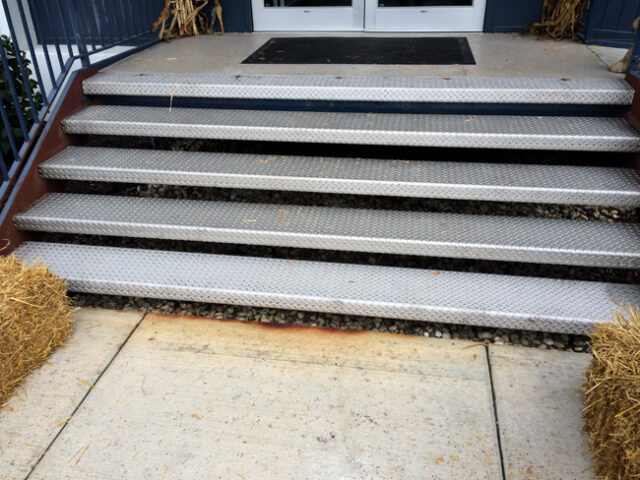 Stainless Steel Diamond Plate Treads
M21
We recently had a commercial client reach out to us about replacing the metal pan treads or steps at the entrance to their manufacturing plant in Mount Prospect, IL which were developing a great deal of rust. Their concern was that their current steel pans filled with concrete were not holding up to the Chicago weather and were rusting away a lot quicker than they had imagined. They wanted us to come up with the best solution for their scenario that would last and not be a problem in the future. We proposed a few options and in the end, the solution they chose was to remove the existing commercial treads and install stainless steel diamond plate treads instead.
We spent an entire day just removing the existing steps and trying to ensure that nothing would be damaged and that the bones of the staircase, complete with railing, would stay intact. We spent the second day installing these beautiful steps and securing them to the framework of the stairs. For the landing on top we had to break up a lot of the concrete to ensure the lip at the top would match up. Afterwards the client had a painter come in and touch up the paint on the steps and fill in the seam between the concrete and the diamond plate to ensure no water would be seeping in that way.
The client loves the steps and because these are stainless steel diamond plate steps – they will last a very long time. We rarely work with stainless steel but in this particular situation it made sense, and our equipment was up for the challenge. We normally work strictly with steel and aluminum. Aluminum has very similar properties as stainless steel and we often recommend that as an alternative.
Next time you're looking for a custom metal fabricator for your commercial project in the Chicagoland area – shoot us an email! We love solving any problem you may throw at us.