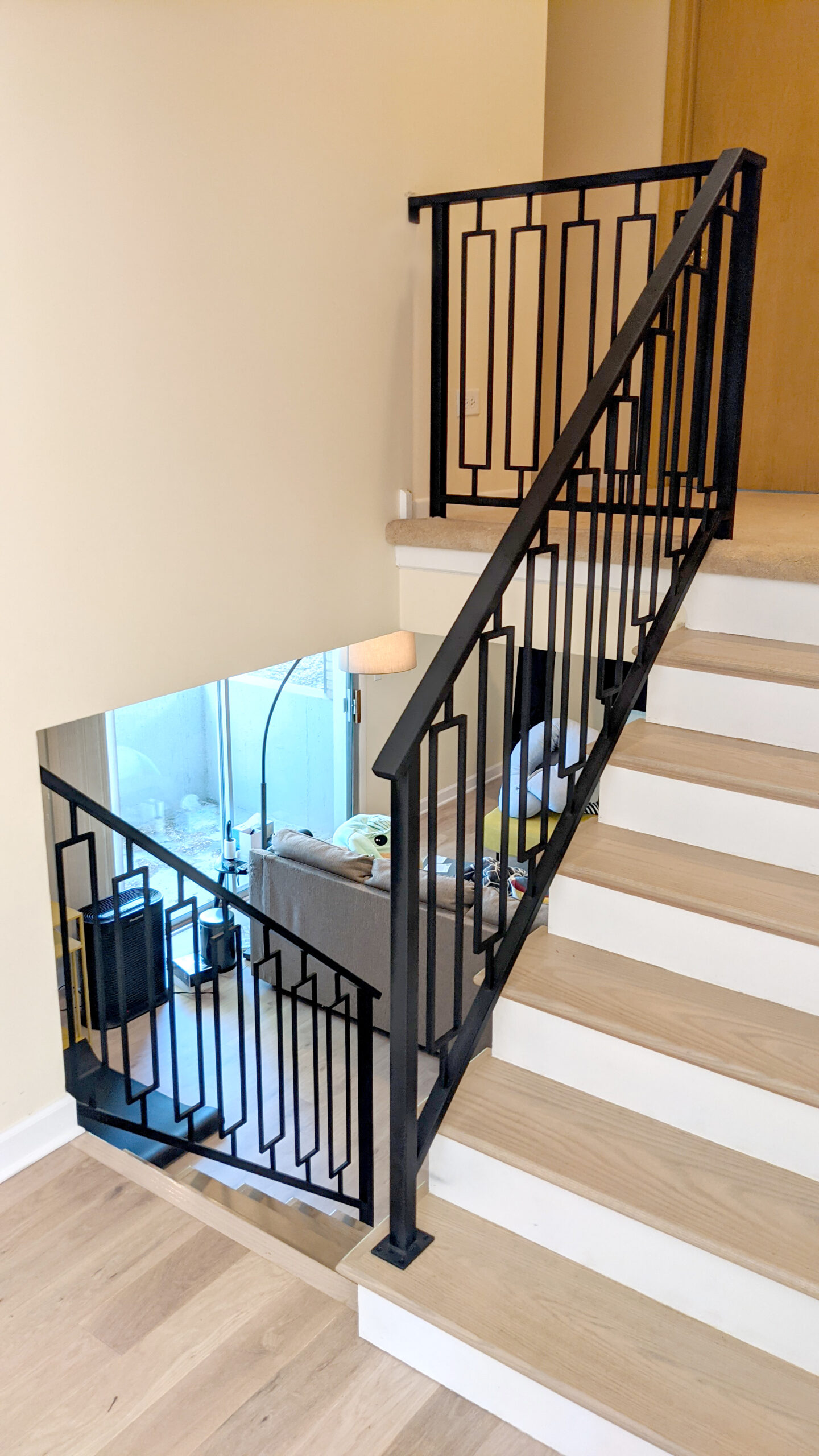 Modern wrought iron railings painted satin black in Racine
R68
A homeowner in Racine, WI reached out to the experts at Signature Metal Works to update the staircase railings in their home. They wanted to incorporate the geometric shapes featured in Frank Lloyd Wright's architecture, a popular style in the area, but without getting too elaborate, so we designed the rectangular insets in the vertical bars for them.
The railing pieces were fabricated in our state of the art facility and then primed and painted in a lasting satin black finish. Once the installations had time to cure, the SMW team delivered and installed the railings at the client's home. The finished look matches the vision the customer had for the design and will continue to provide security, beauty and value to the home for many years to come.
Do you love how this project came together and are interested in having the design experts at Signature Metal Works create something unique for your home? Give us a call today!