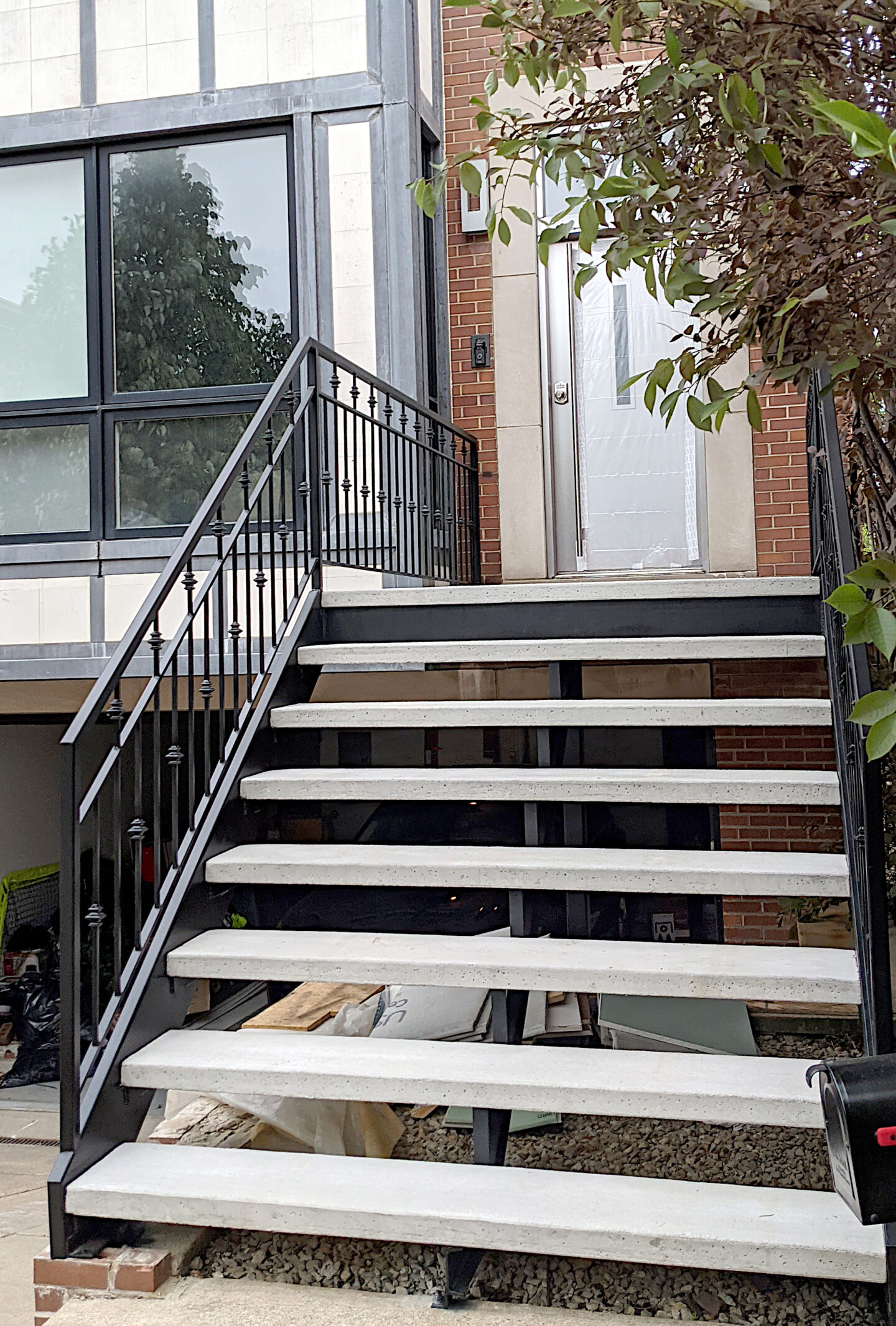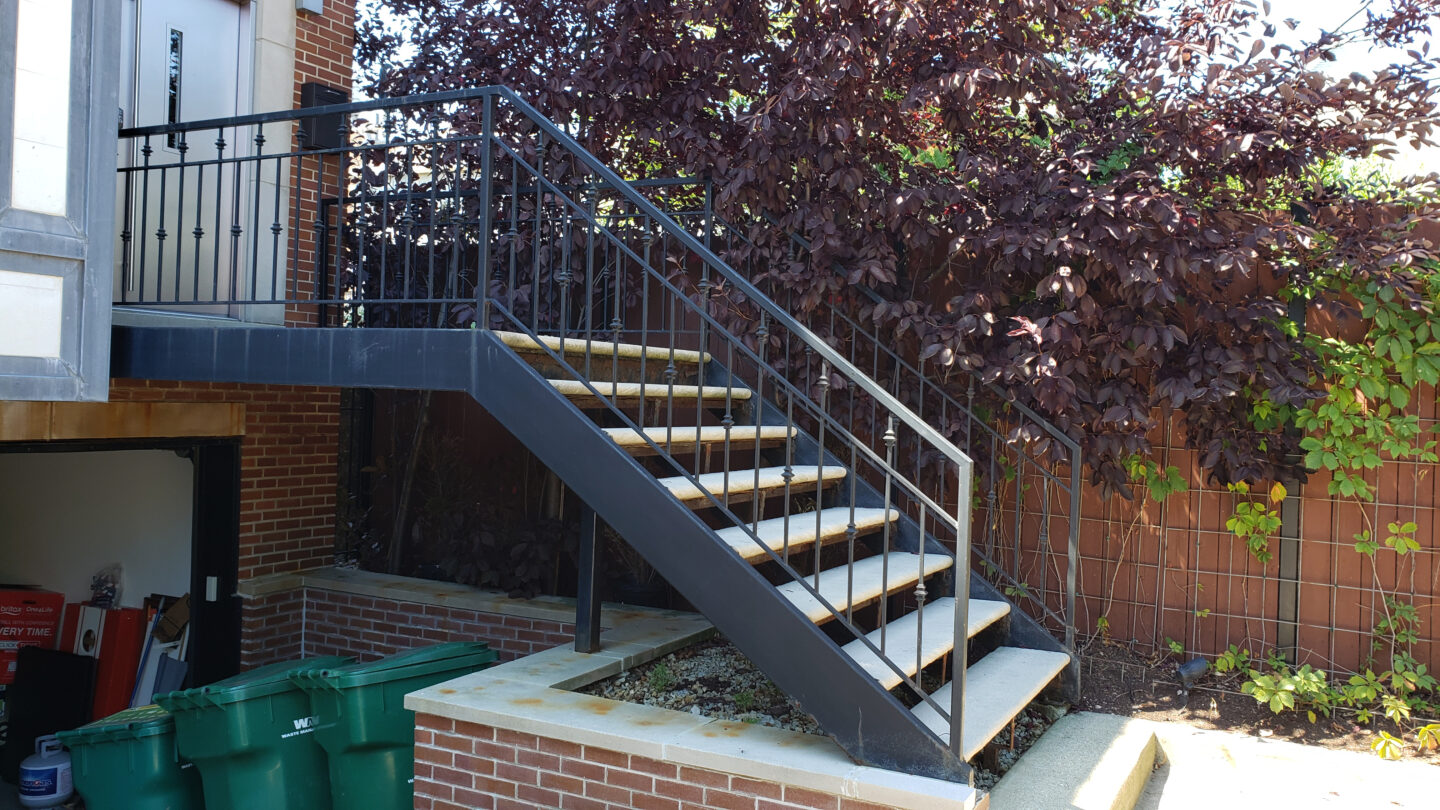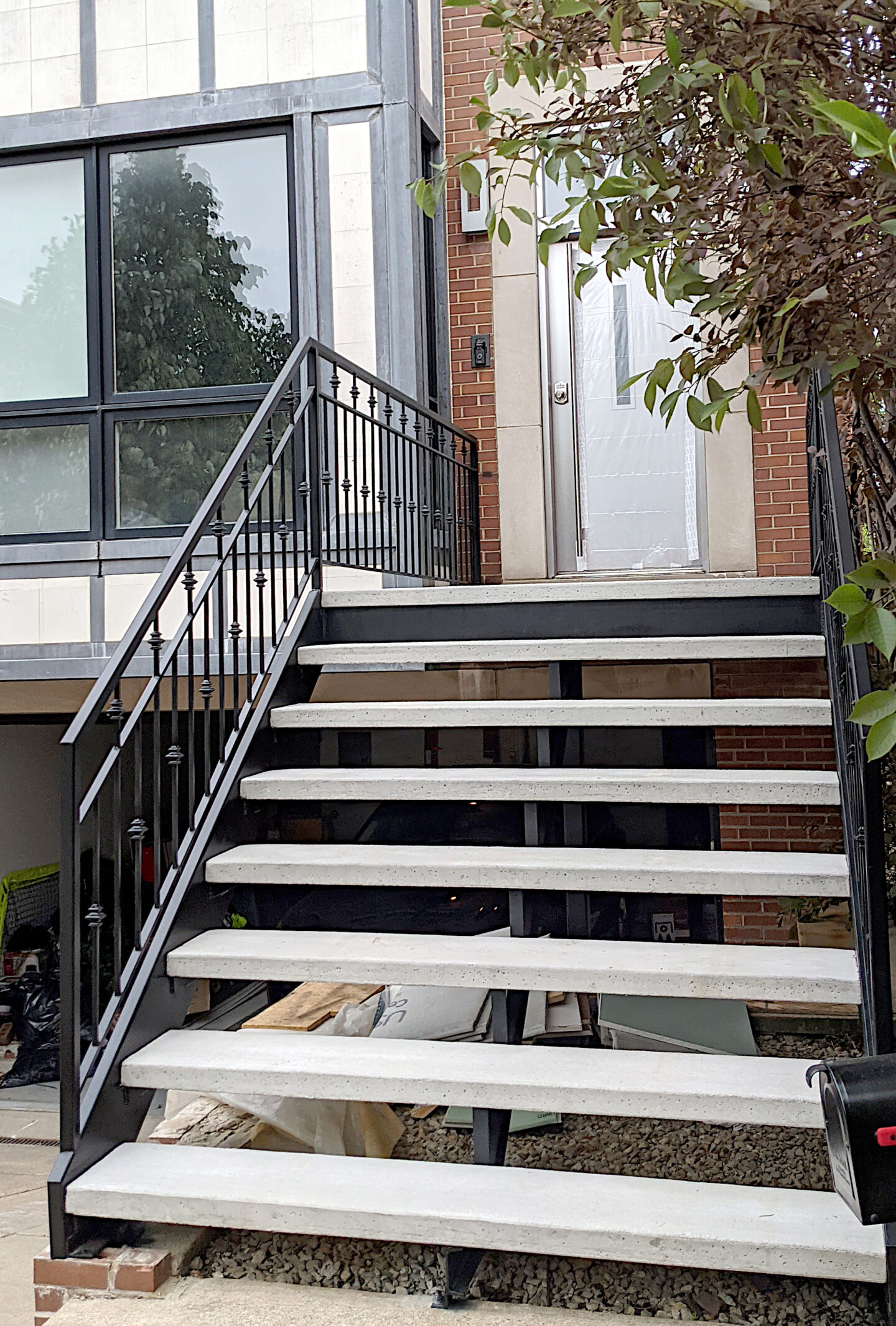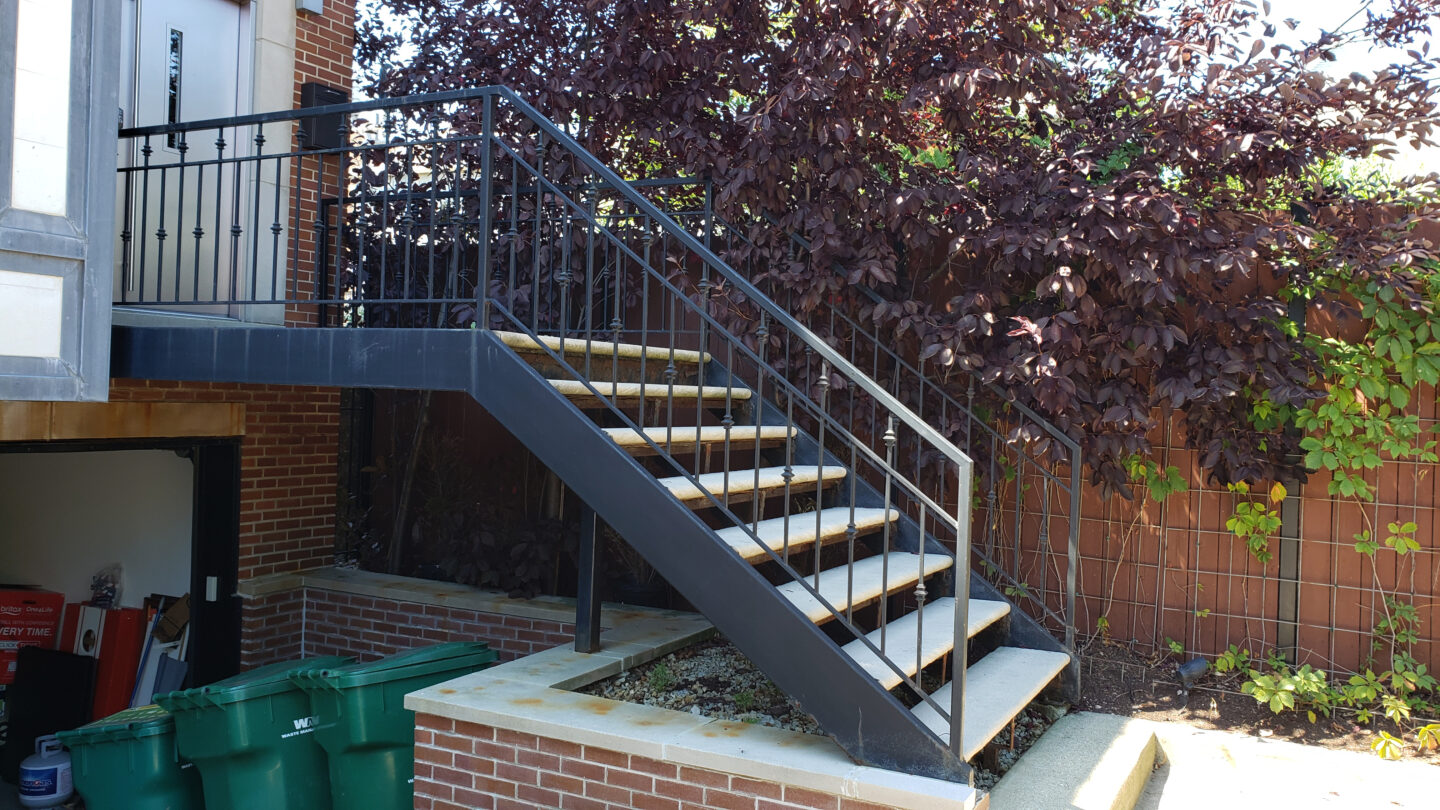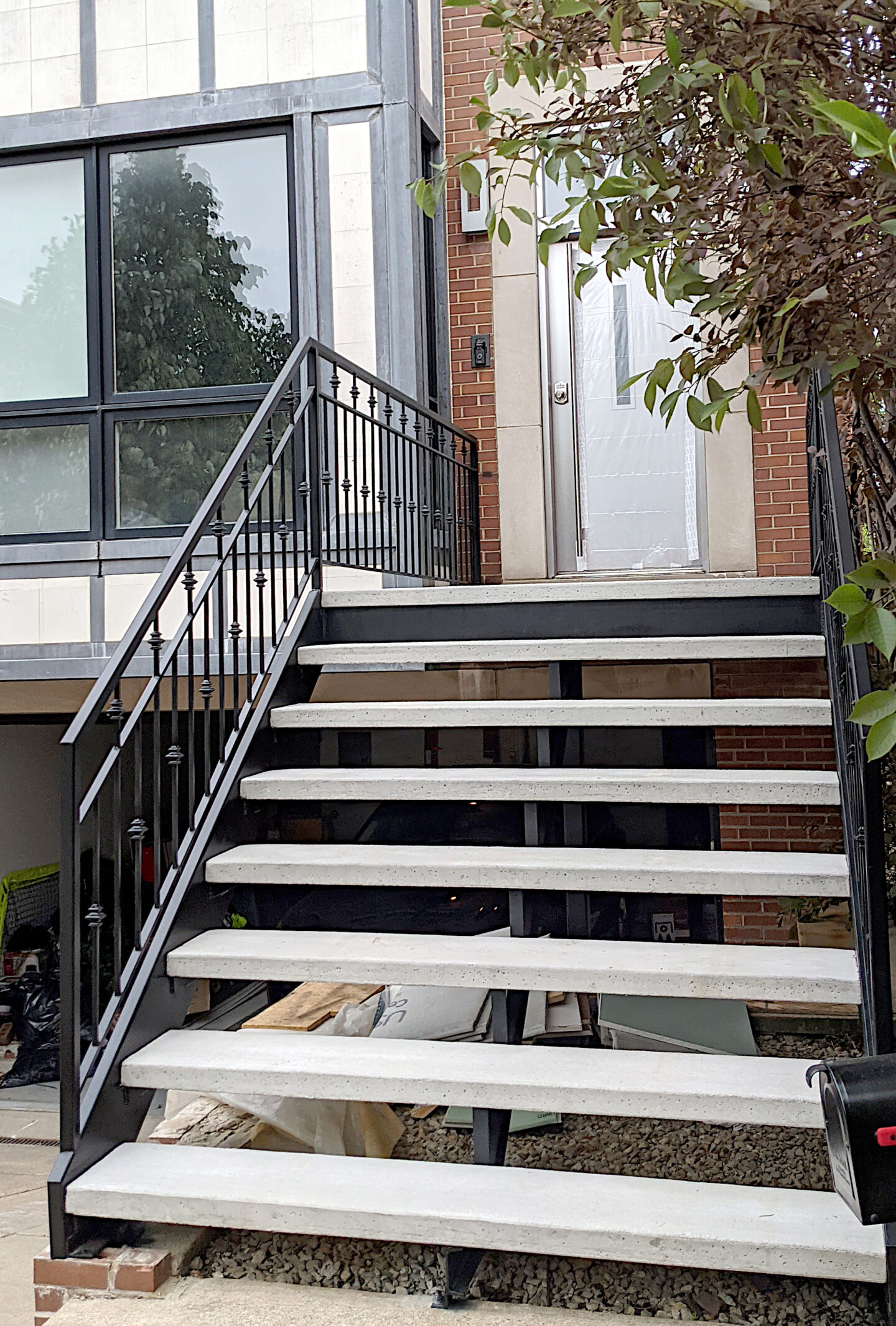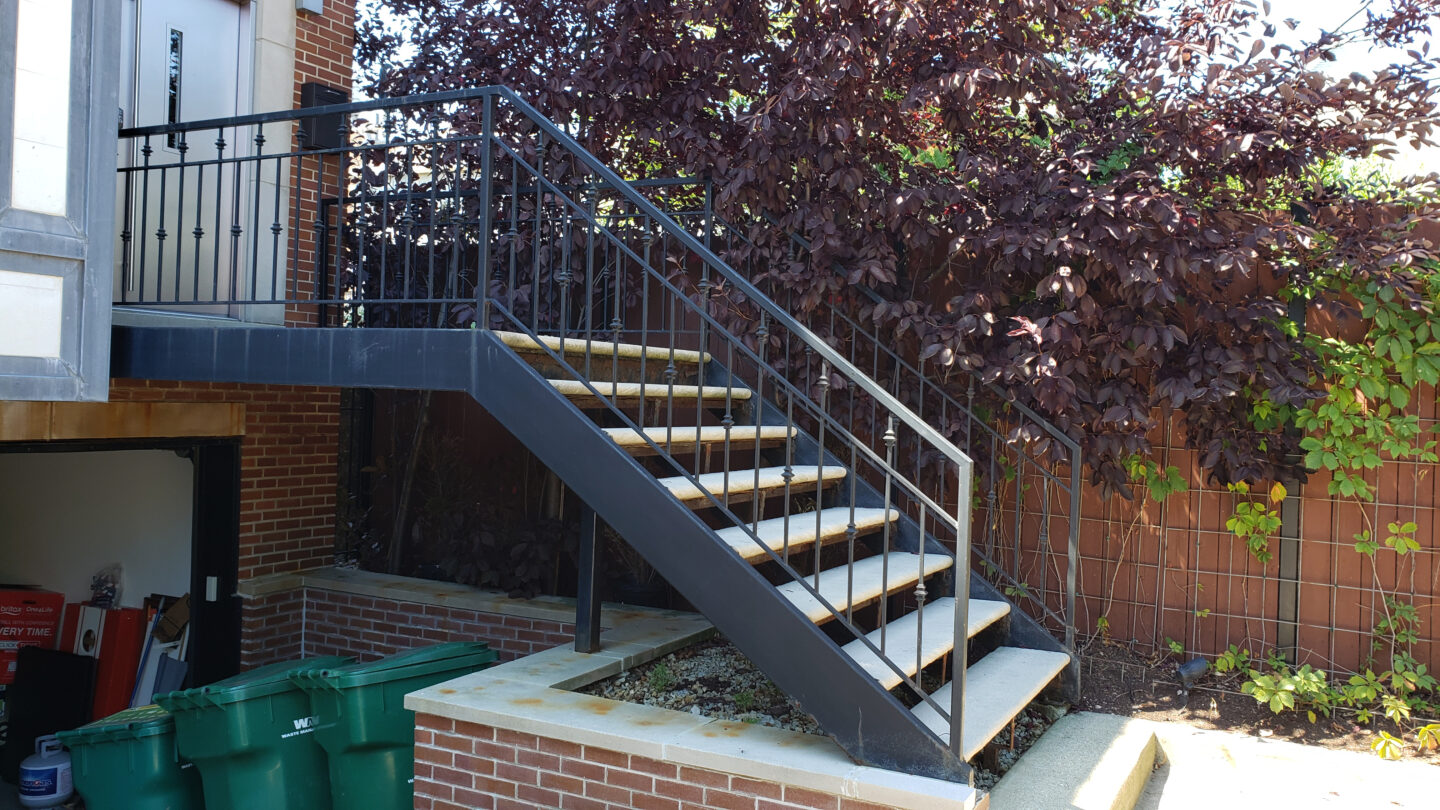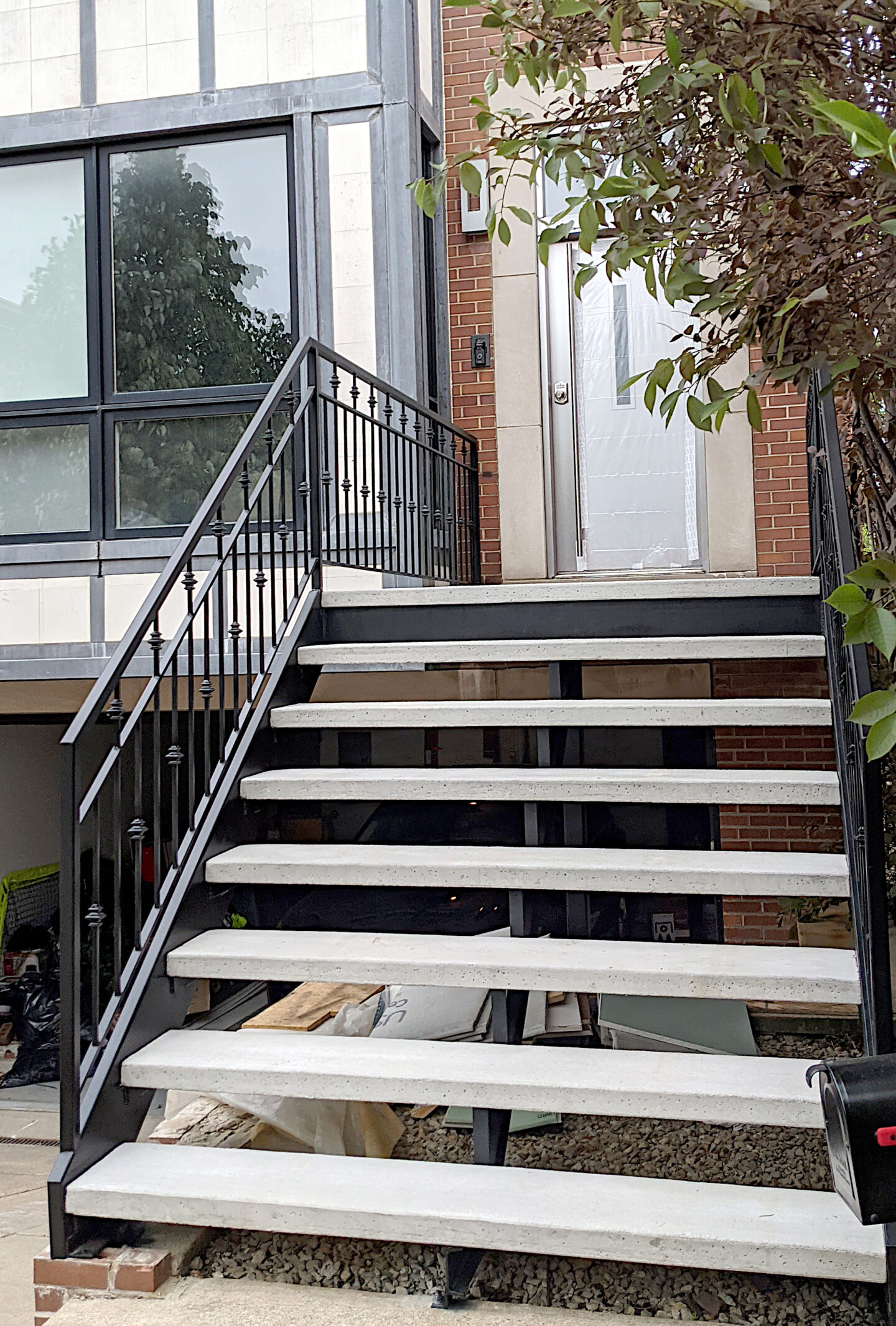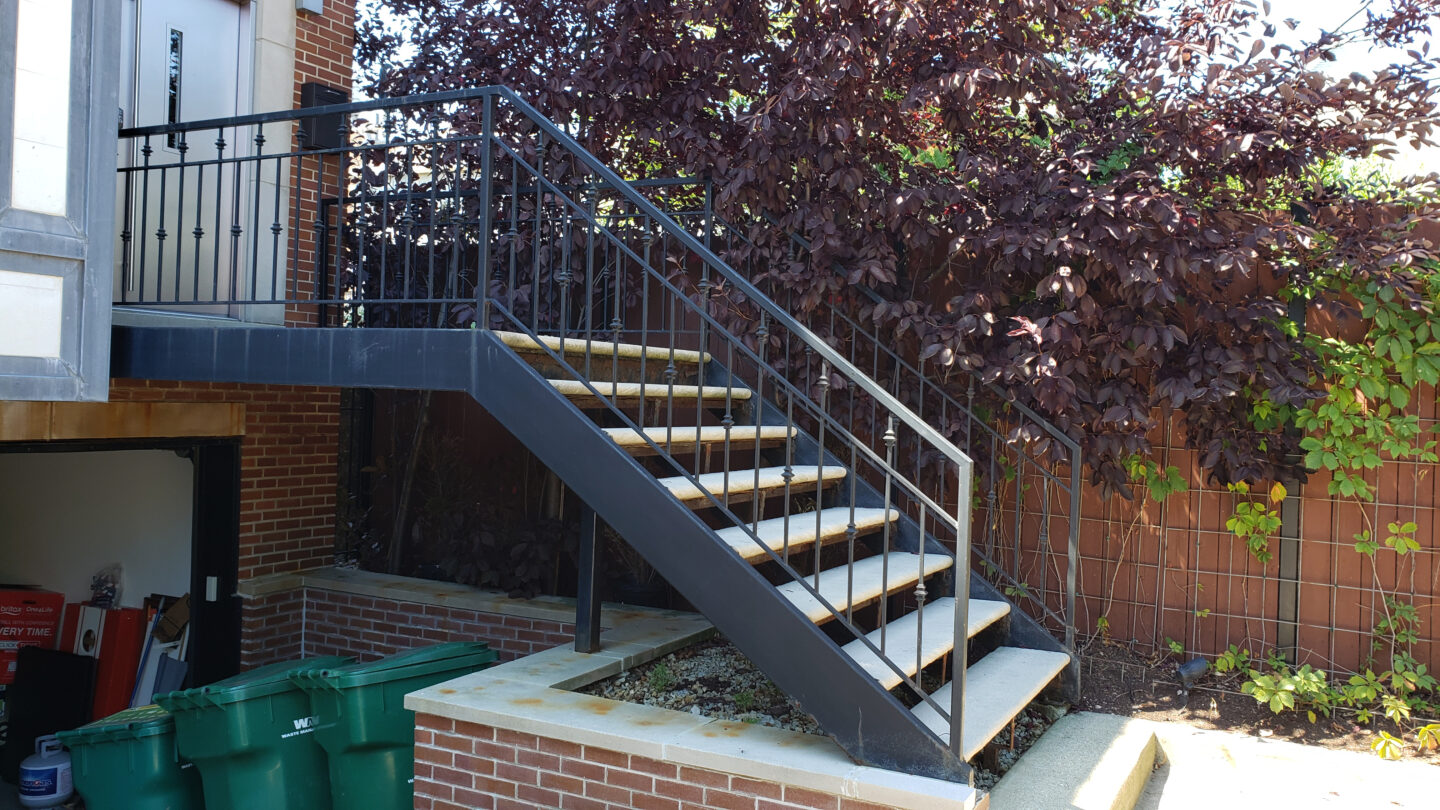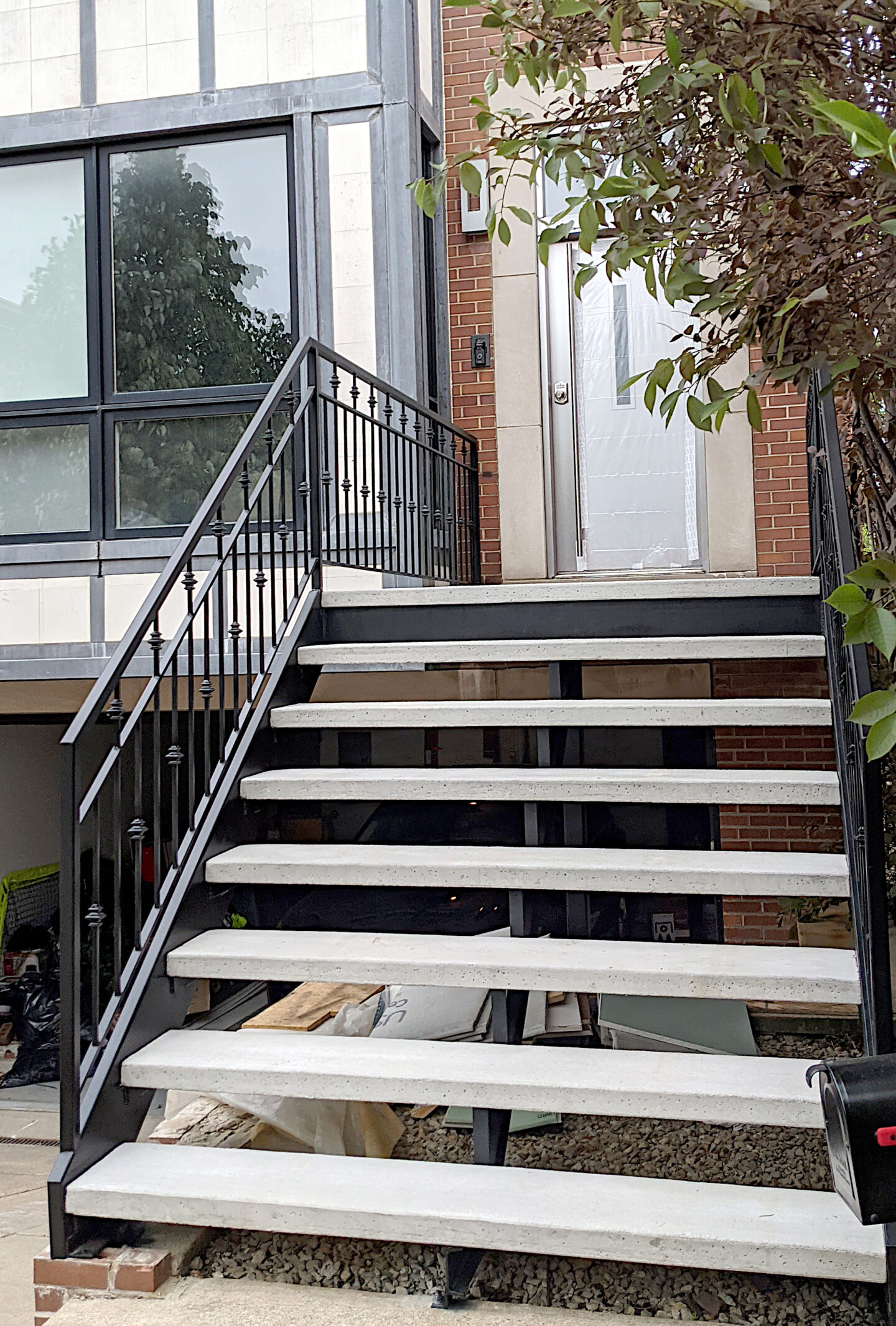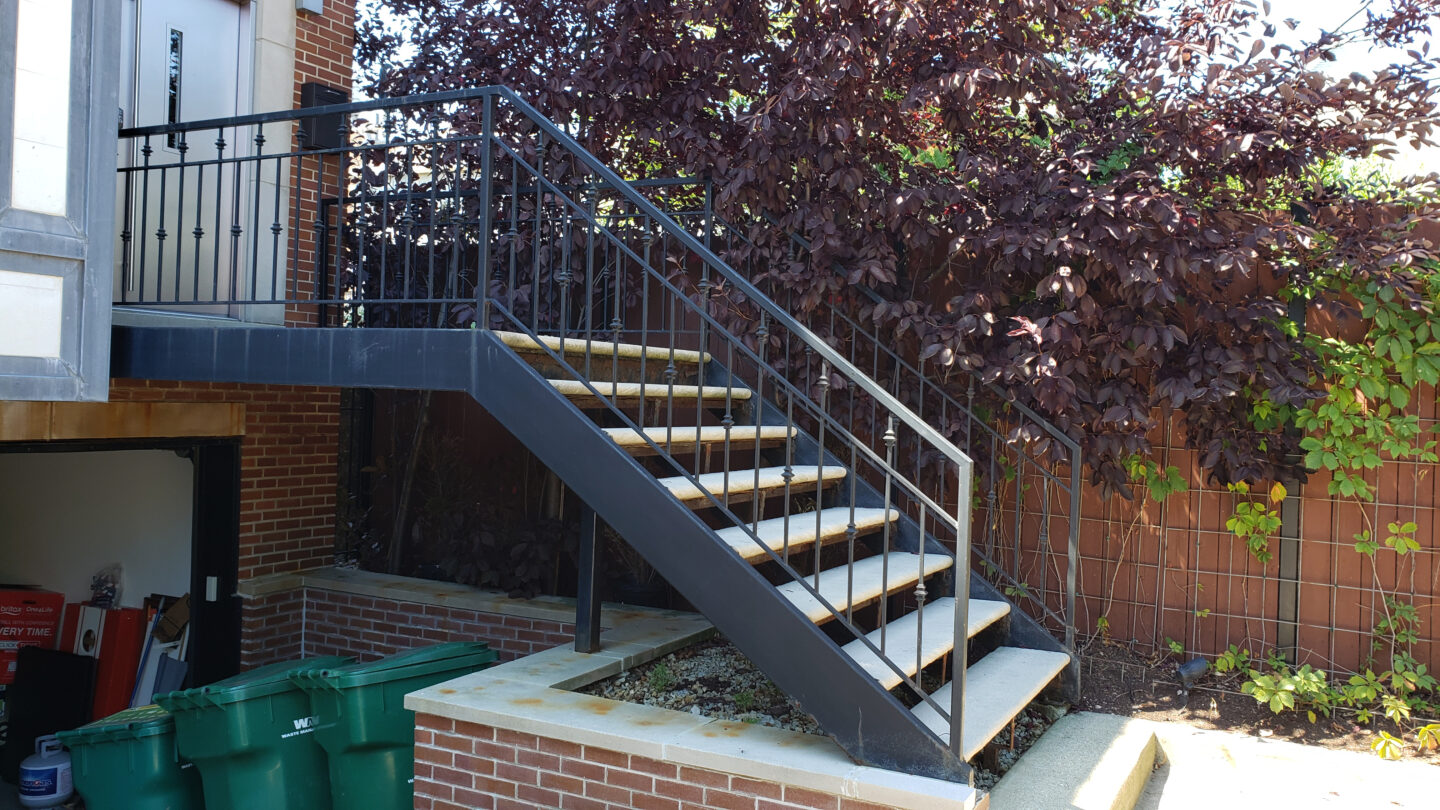 Modern wrought iron & concrete stairs painted satin black in Chicago
S22
A customer in the Lakeview neighborhood of Chicago reached out to SMW with a specific request. The railings of the stairs leading to the entrance of their home were in great shape, but the staircase itself including the steps and the support beneath them were completely worn through and becoming a hazard. They wanted to replace the staircase itself, but keep the railings and just restore them a bit to make sure everything looked uniform. Once a design and a plan were agreed upon, the team at SMW got to work.
The experts at Signature Metal Works created a brand new custom metal staircase using a C-channel frame and steel pans prepared for the limestone treads. The treads themselves were also custom made out of concrete by the team to fit the pans made for them. A brand new concrete landing was poured by the team as well. The existing railings were re-fitted into the new installation after being primed with a coat of red paint and sealed with a coat of black satin, same as the rest of the custom metal staircase pieces. All the parts were delivered and installed on location and the homeowner can now enjoy a beautiful and safe staircase leading to their front door for many more years to come.
Next time you're looking to upgrade a metal staircase at your home or commercial property, give Signature Metal Works a call. We have over 4 generations of experience in the field and we will do our best to preserve any design elements that can be salvaged for a beautiful and lasting result. We are your leading Chicago metal fabrication facility!