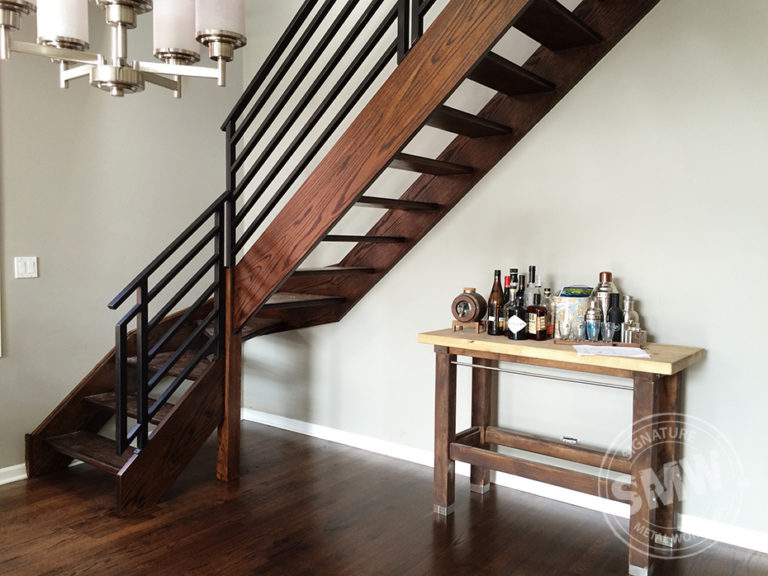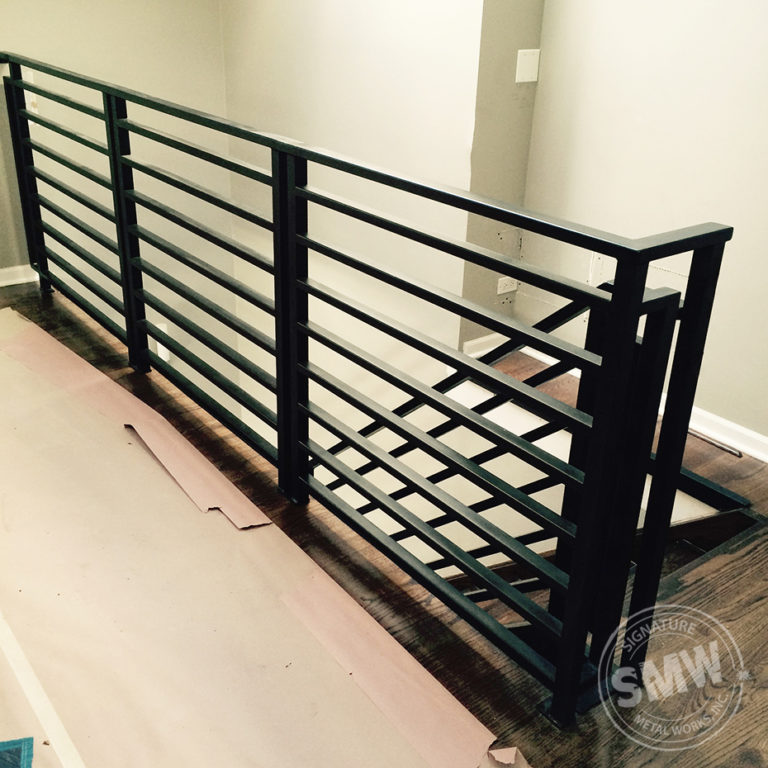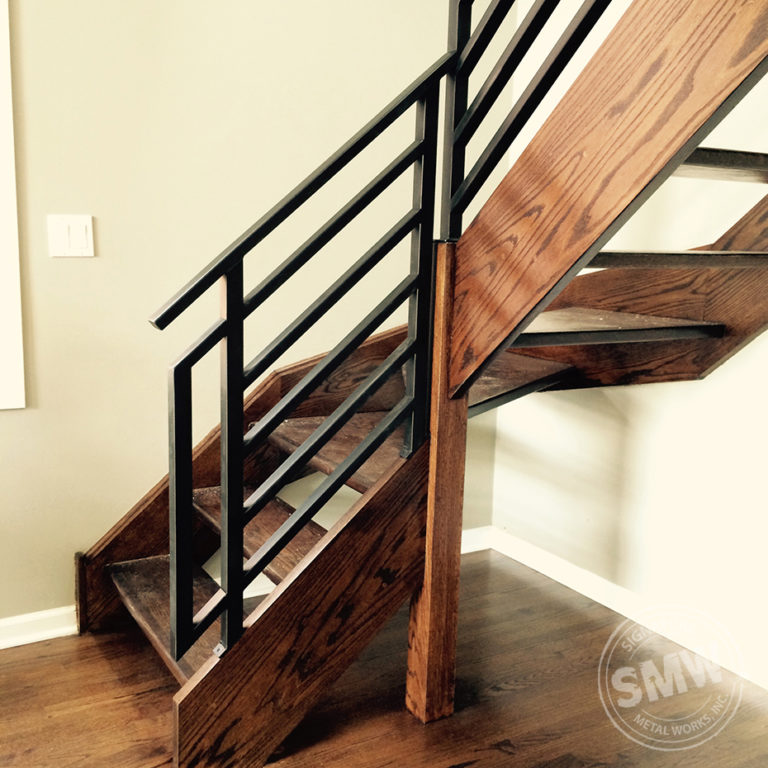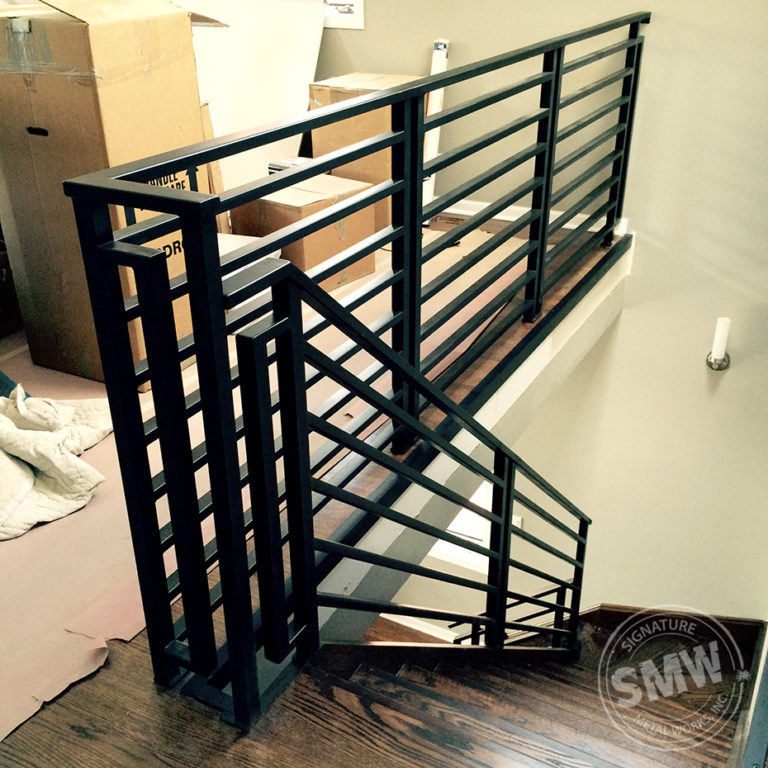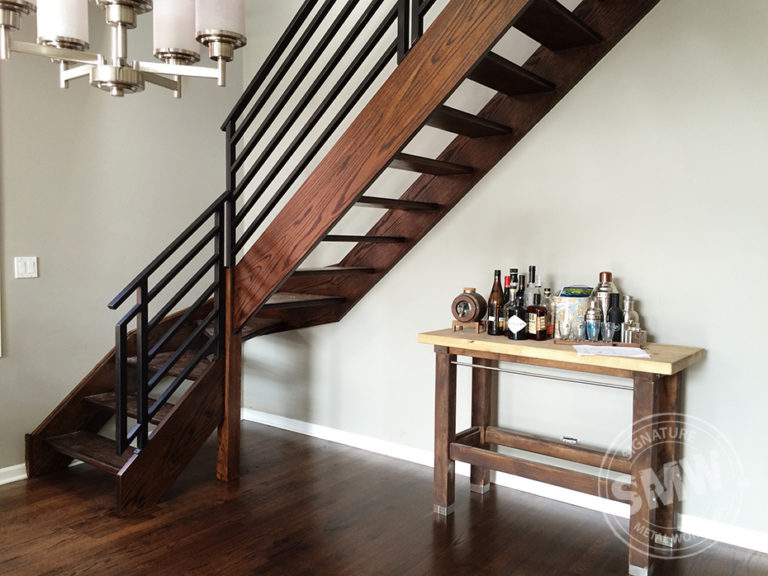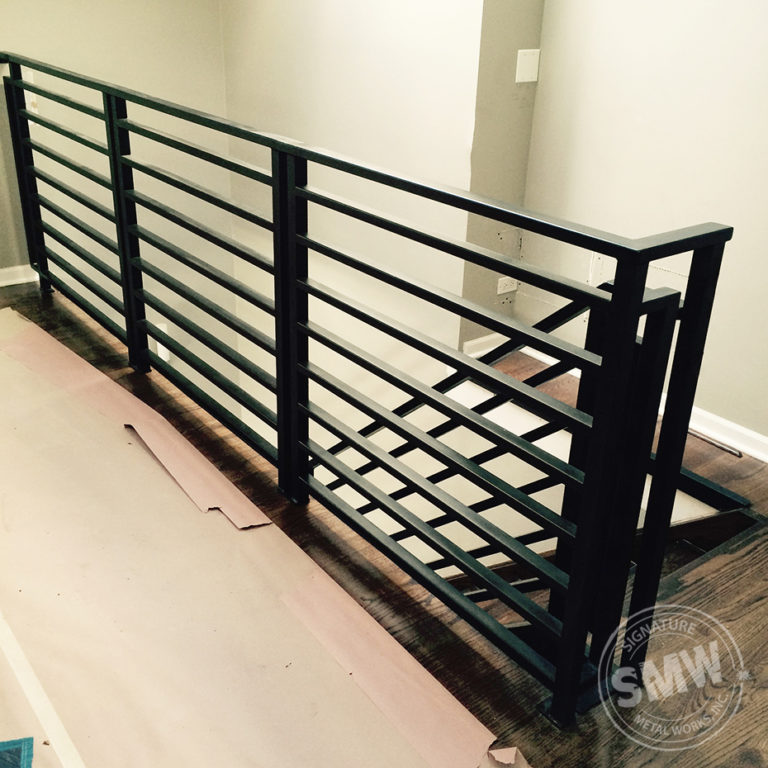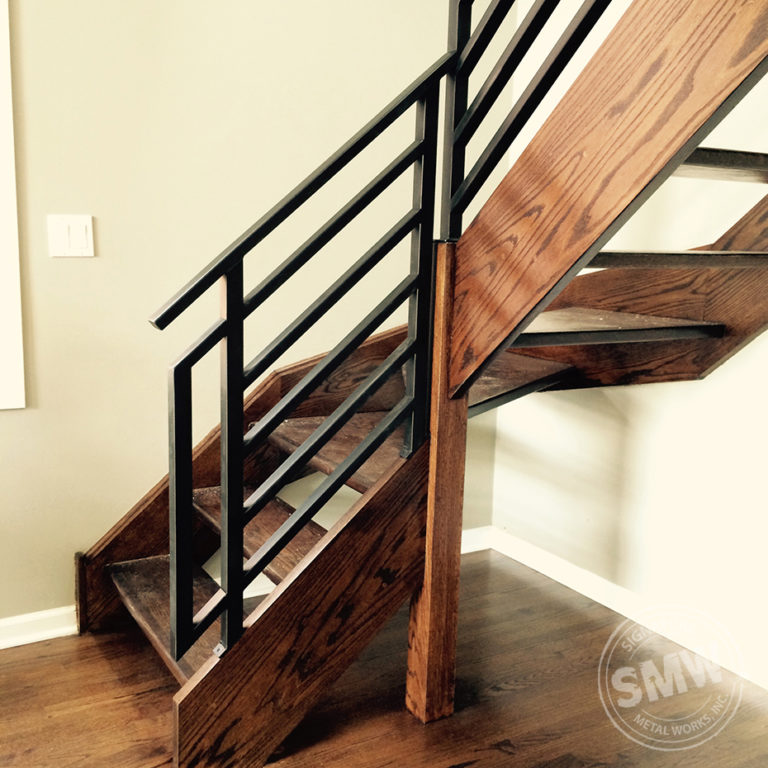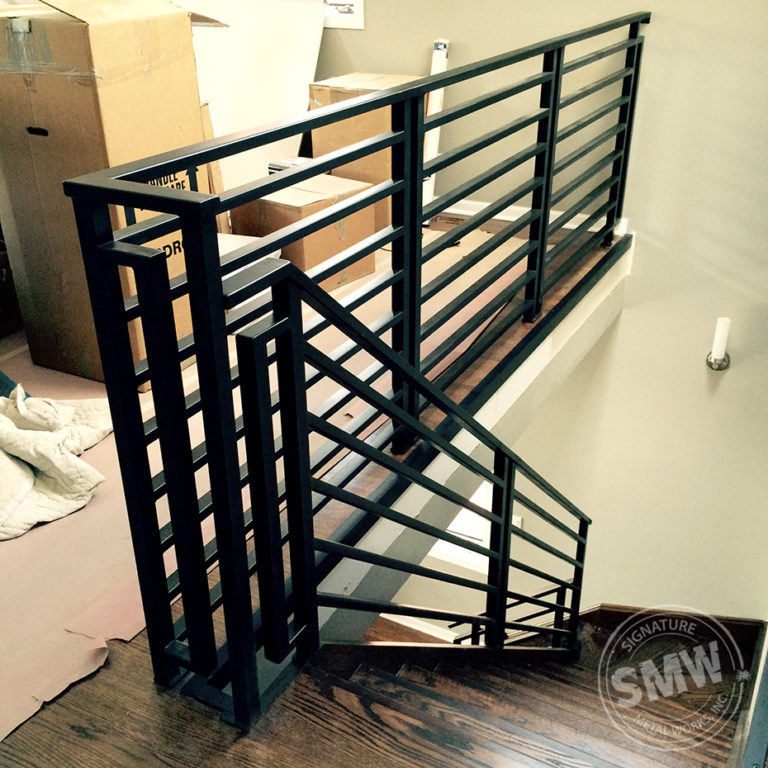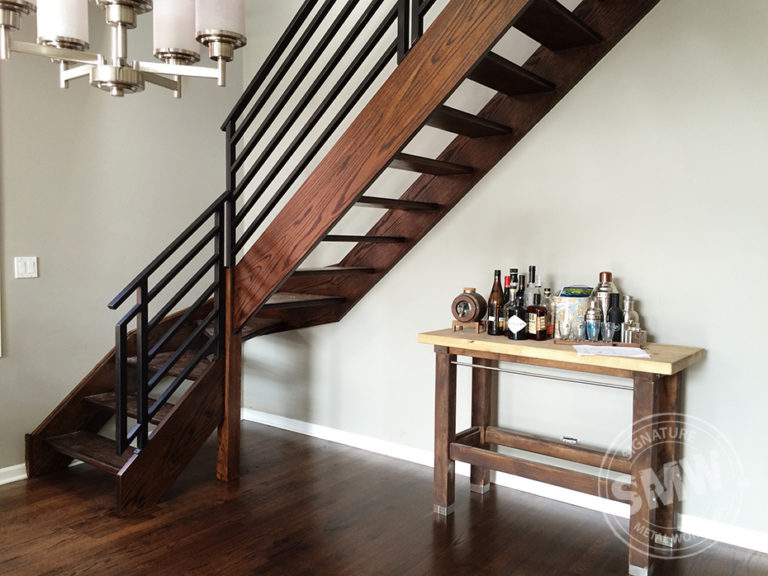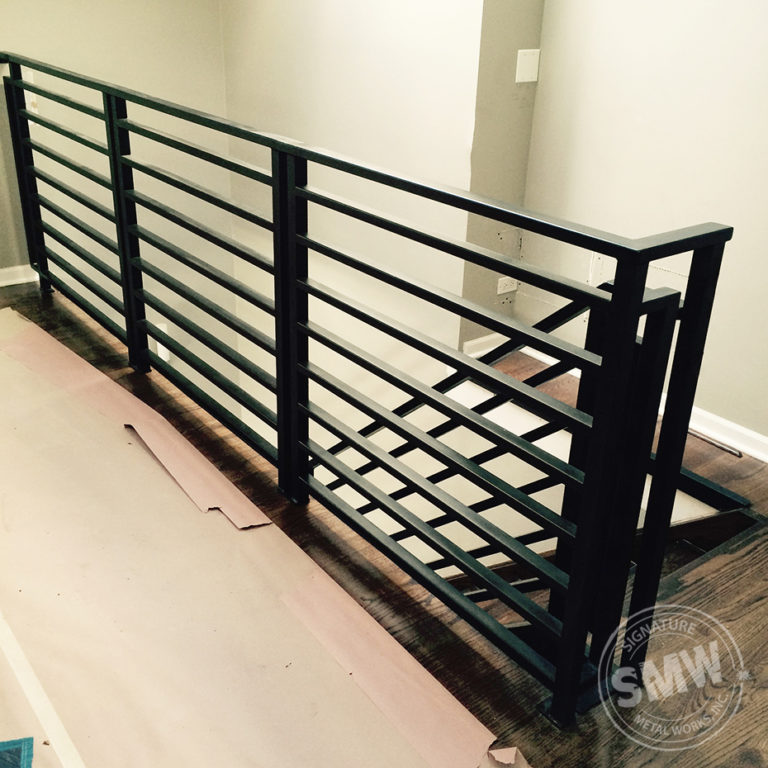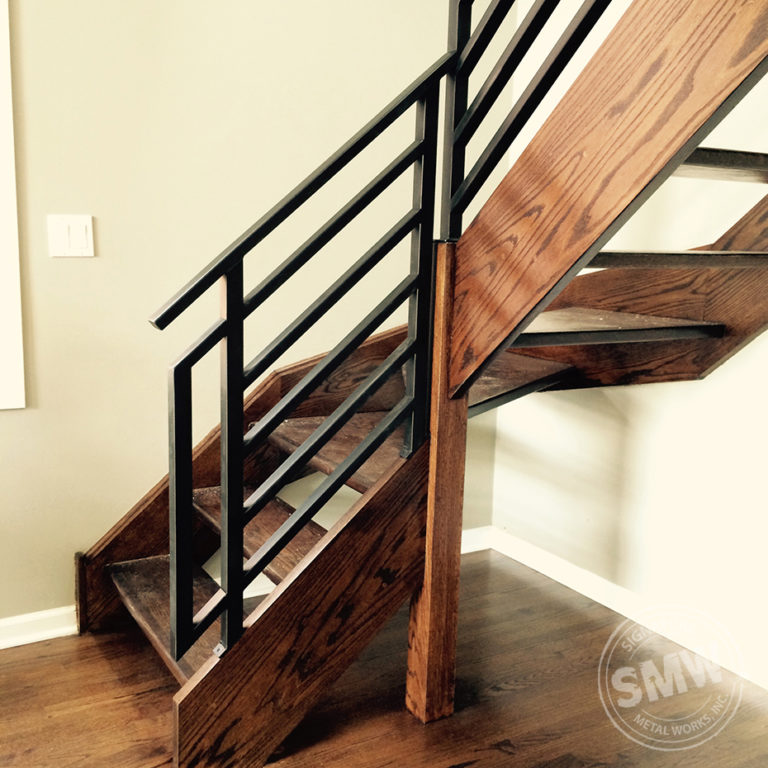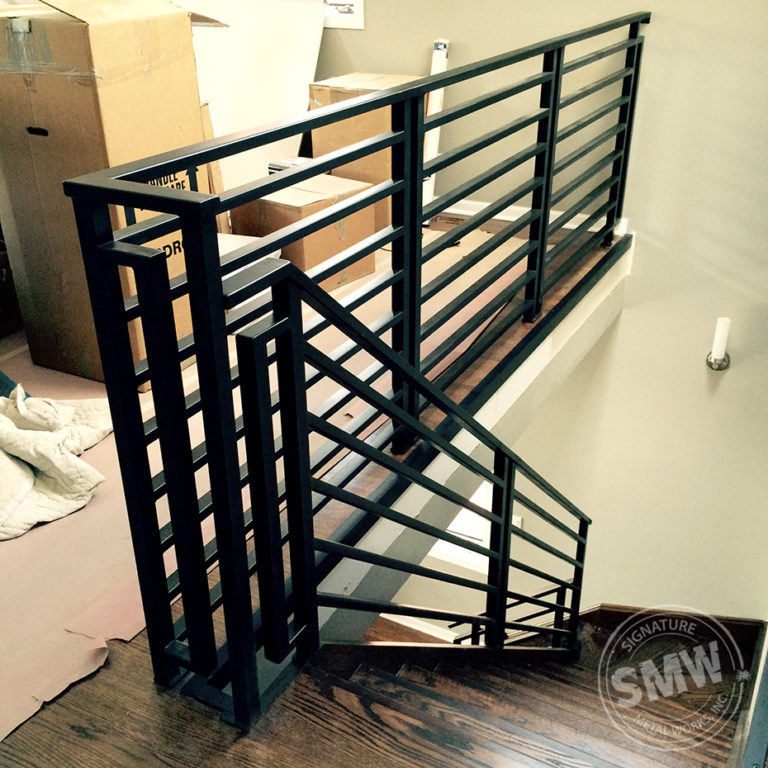 Modern Railing in Chicago for Open Stairs
R38
We often get emails from clients modernizing their condos or commercial properties who are looking for a design solution that makes sense within their budget. We spoke to this client from Lakeview in Chicago a few times. Their goal was to open up their space and to modernize the railing on the top stairs. He was thinking of doing a complete staircase in metal but we went over the cost of several options like this and it simply didn't make sense for this application.
He decided instead to open the risers of the wooden stairs and to attach a horizontal rail on the stringer. We discusses several modern options to see what would work and we showed him some examples of our previous work before settling on a combination of a few other projects we had done in the past to stay within budget. As always we do our best to understand that budgets are always at play and we need to be conscious of them while at the same time providing safety and art to ever single project.
The entire process, including measurement, fabrication, and finally installation itself, took roughly 4 weeks. There were several railings and a few tricky situations that came up as we had to make the sections into smaller pieces in order to get them up to the third floor of this condo property. We ended up dismantling the railing into smaller sections and then putting them back together on location. Installation took roughly 4 hours as we double and triple check all the work to ensure the railing will be secure and in place for many years to come.
In general we try to offer designs that are durable and will last decades to come, without hindering the design aesthetic of the property. If you ever have a question about a particular custom metal railing or are interested in adding one for your home – please give us a call. Whether you're looking for advice on materials or have an elaborate project in mind – our team of experts with 4 generations of metalwork knowledge will be able to help you solve any problem beautifully.