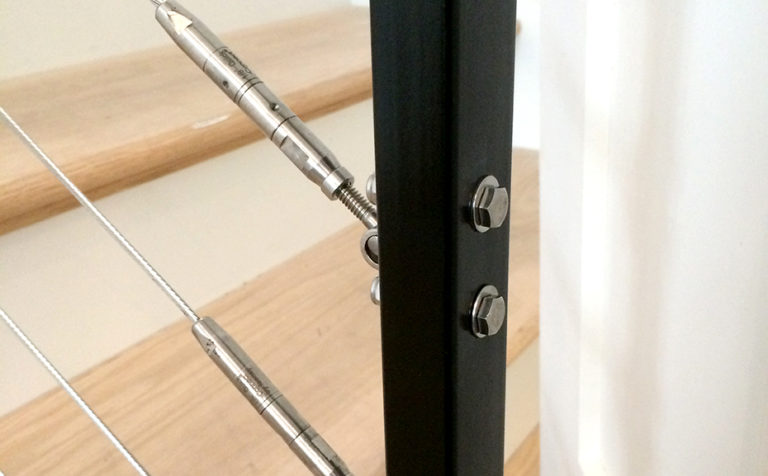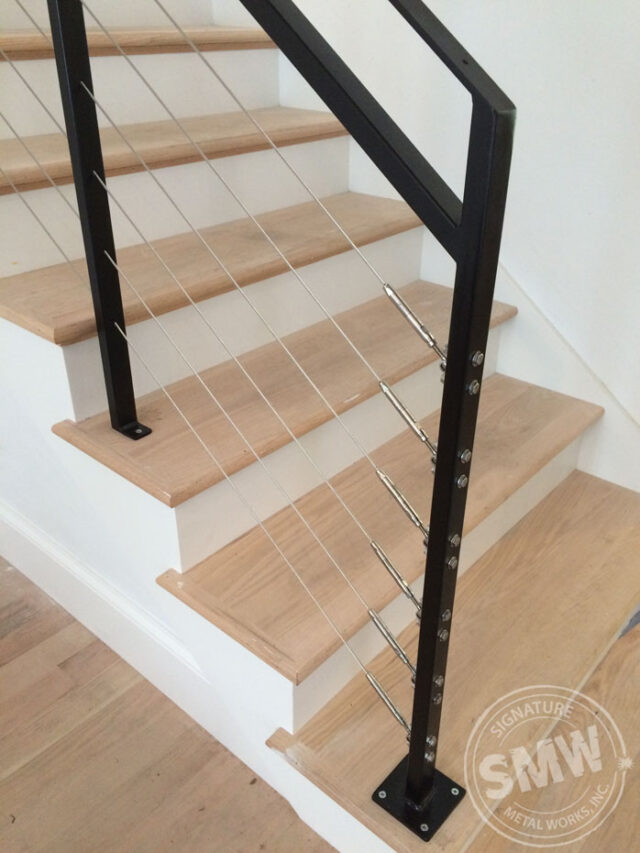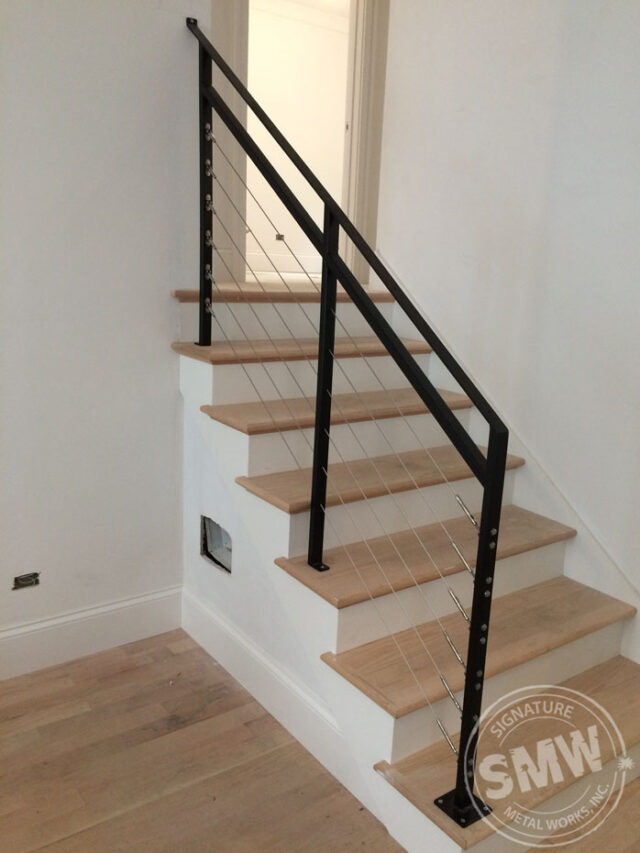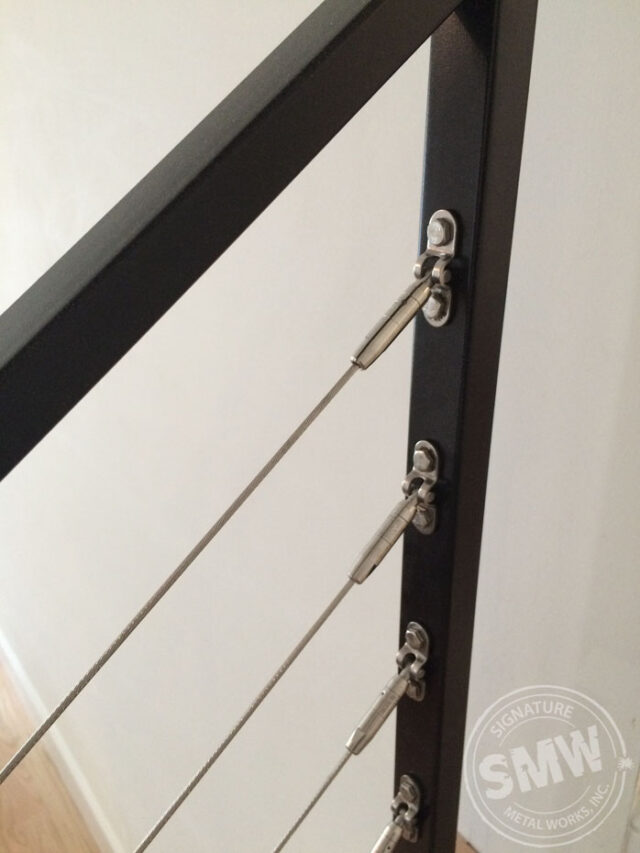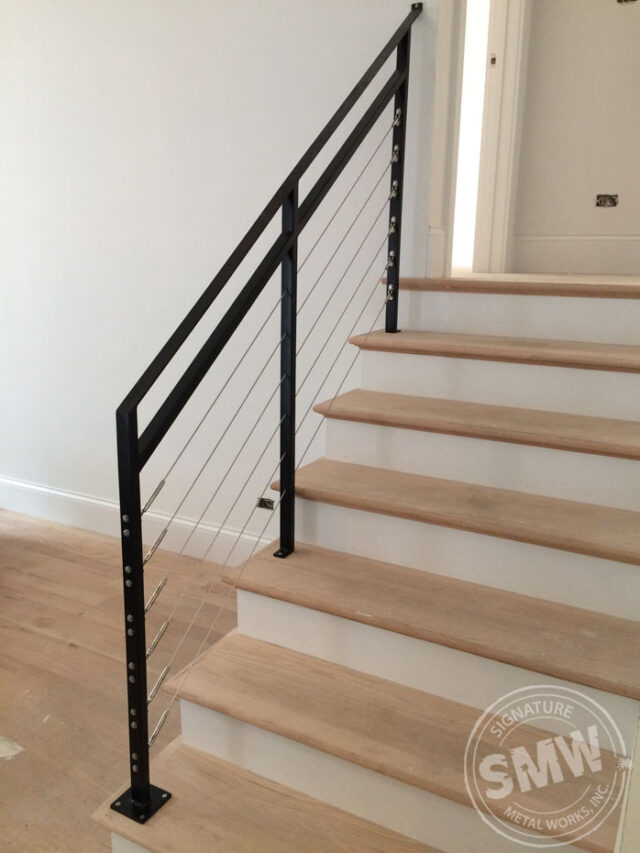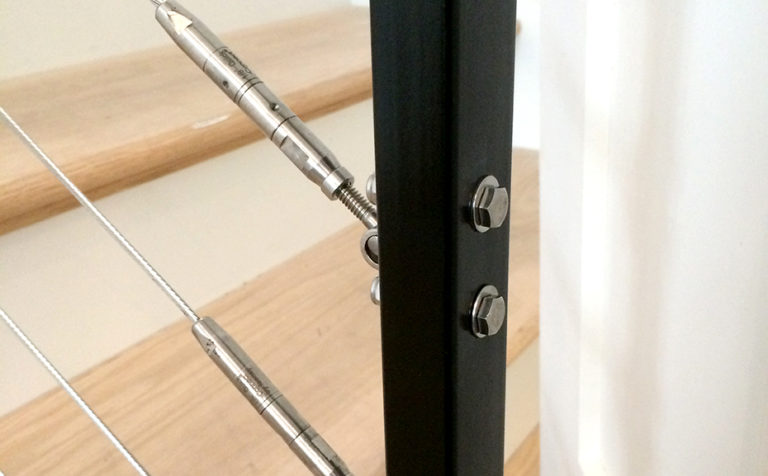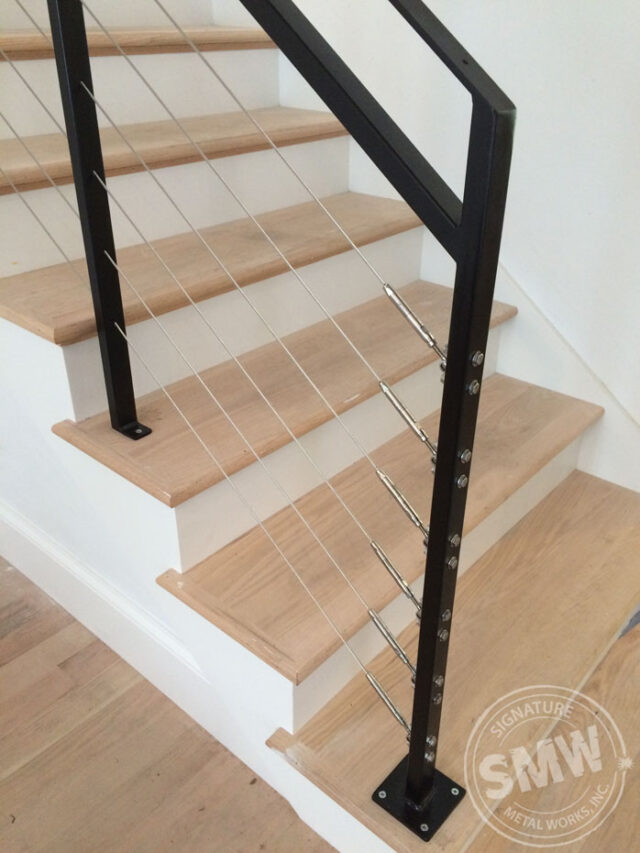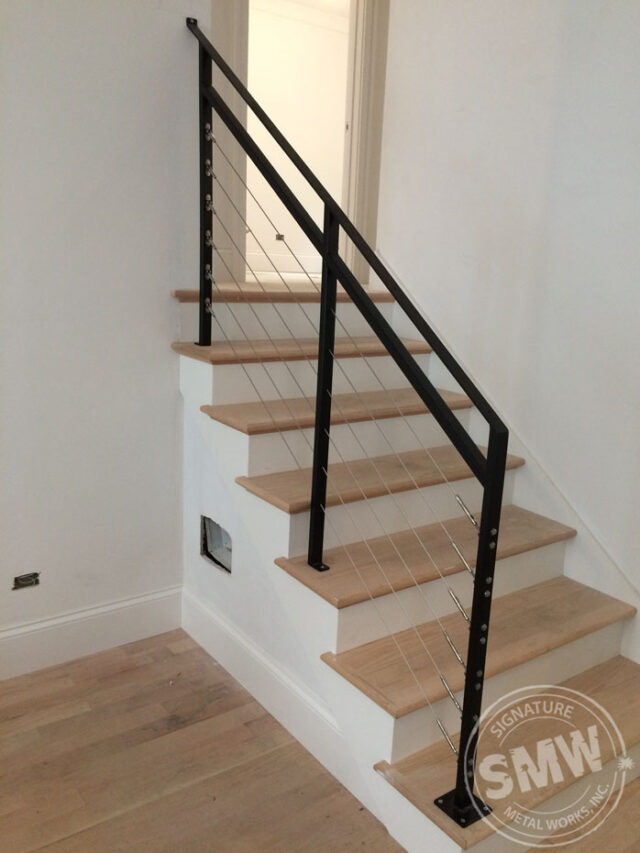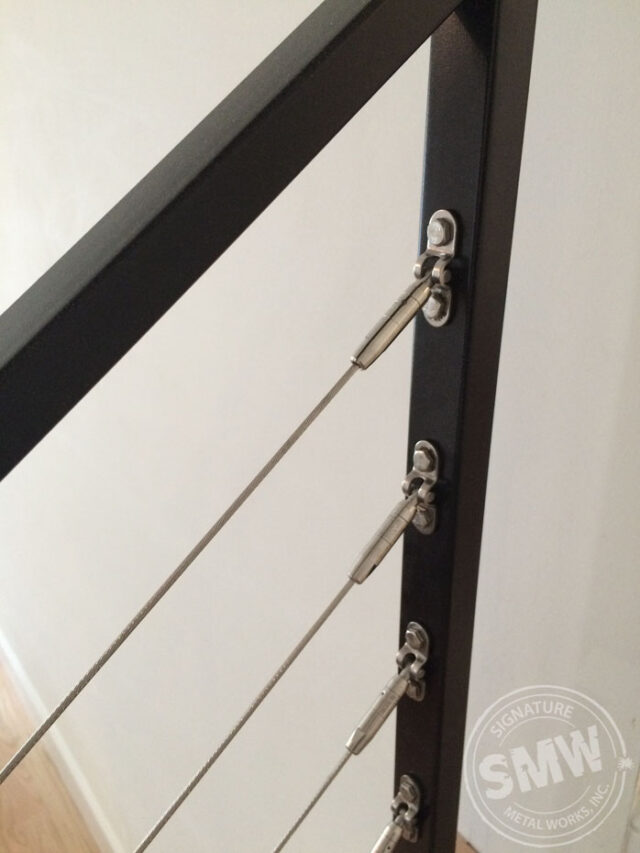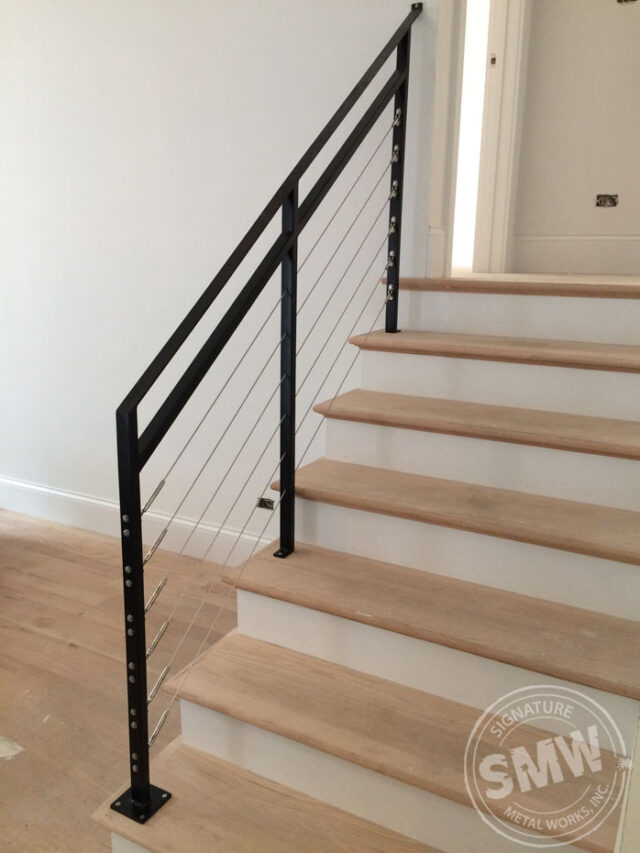 Modern cable railing for a Wilmette home
R37
A staircase is often the focal point of a home. Many buildings with a modern design seek to integrate both the natural and the industrial elements. Both wood and metal structures can invoke different feelings when accompanying one another in a home. The simple beauty of nature and the simple beauty of design side by side can create a sense of elegance in a home.
We designed this wrought iron and stainless steel cable railing for a home in Wilmette, Illinois. The homeowner was seeking to liven up their space and give it a more modern look by replacing the old handrail with a new one. We put our heads together and designed this beautiful handrail to turn it into a centerpiece of this crisp, clean space.
The satin black finish stands out against the white paint and light wood of the steps, making the railing striking and prominent. This is an important feature of the design, which makes a statement and makes sure that someone on the stairs doesn't take a tumble. The steel cables add another element as well, creating an extra layer of safety so that small pets or small children cannot go under the double layered handrail. It also gives the finished structure a futuristic edge, elevating the design of the house into the twenty-first century.
Black is always a classic color for many aspects of a home's design. It can act as an accent, but also can be a focal point for other home design choices. For example, if the homeowner ever decided on a new coat of paint for the walls or additional accents, the black and steel will always match. The handrail can even act as an inspiration for any additional interior design additions. Perhaps a perfect light fixture or a beautifully framed painting could add even more interest to this prominent space within the home.
The concept of contrast is an important consideration when thinking about modern design features. Bold juxtapositions of materials and shapes can turn something as simple as a stairwell into an interesting architectural structure. When we work on a design for a home we always sit down with the homeowner to hear what their vision for a space might be. What is their goal for the space? Are they more interested in form, function, or both? What sort of statement, if any, do they want their custom metalwork to make?
If you are ready to take the plunge and get a custom metalwork accent for your home or business, please contact us. We look forward to putting your ideas to work with our own to create something unique that will last through the test of time!