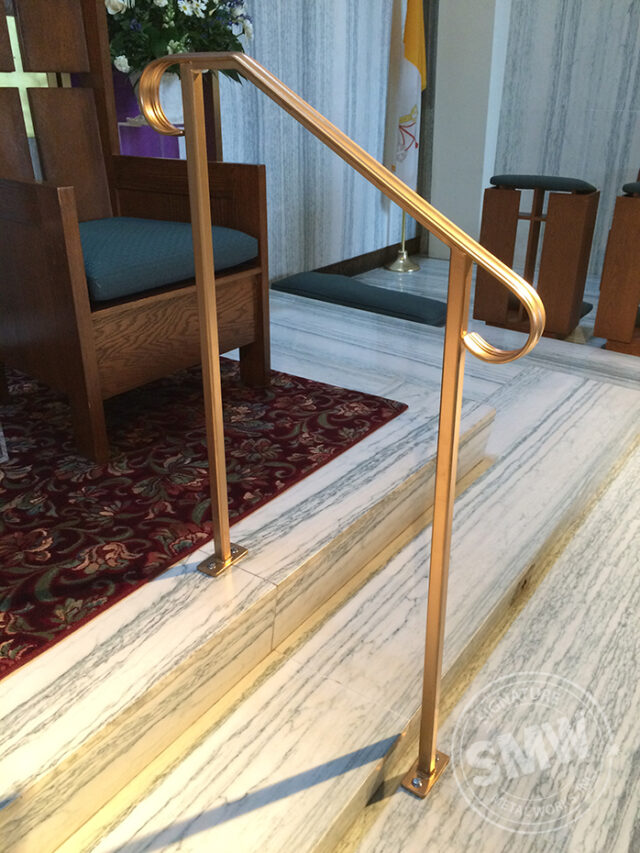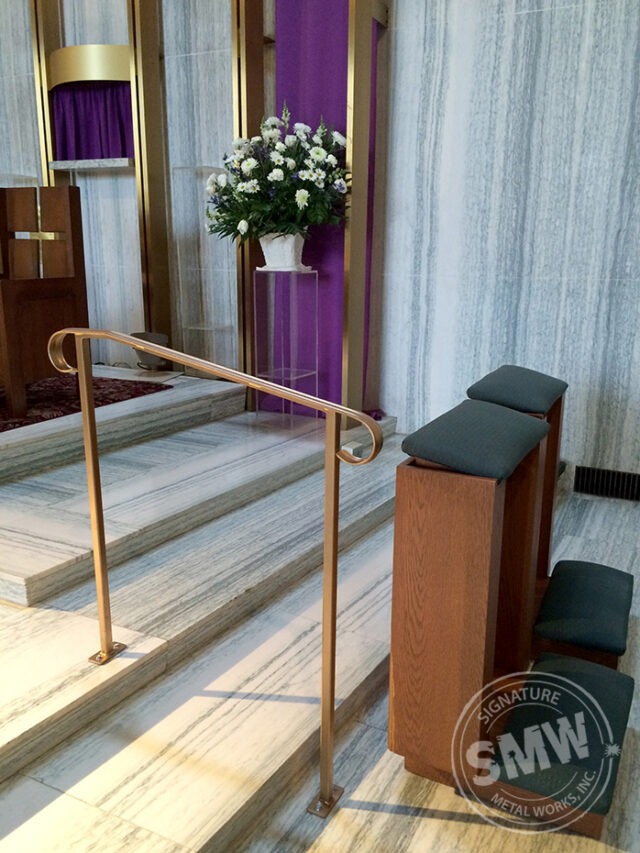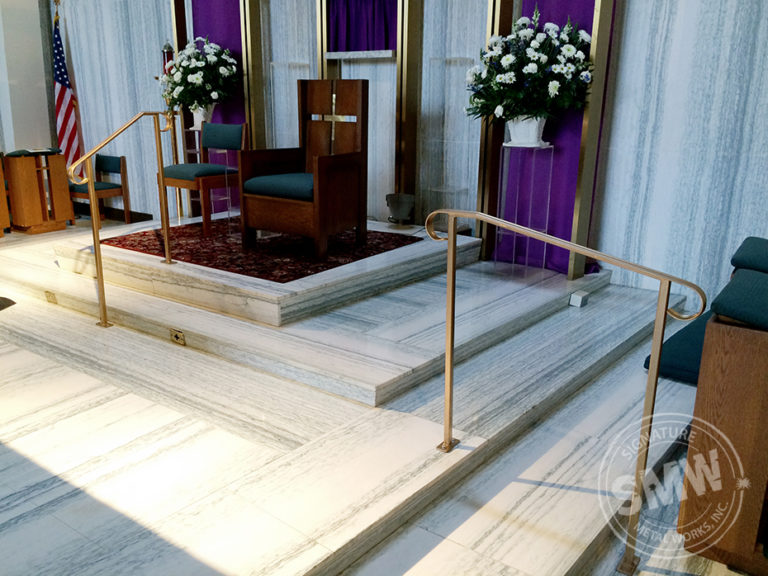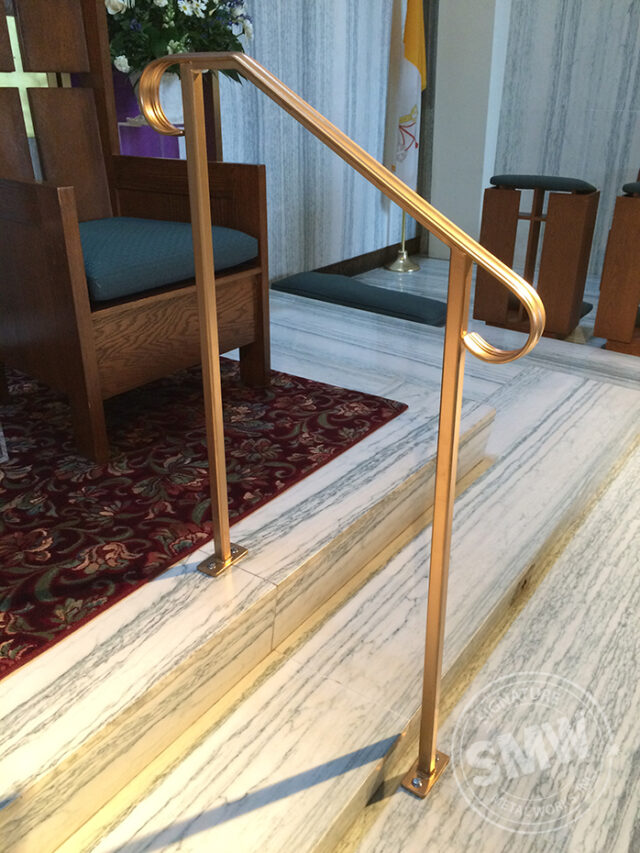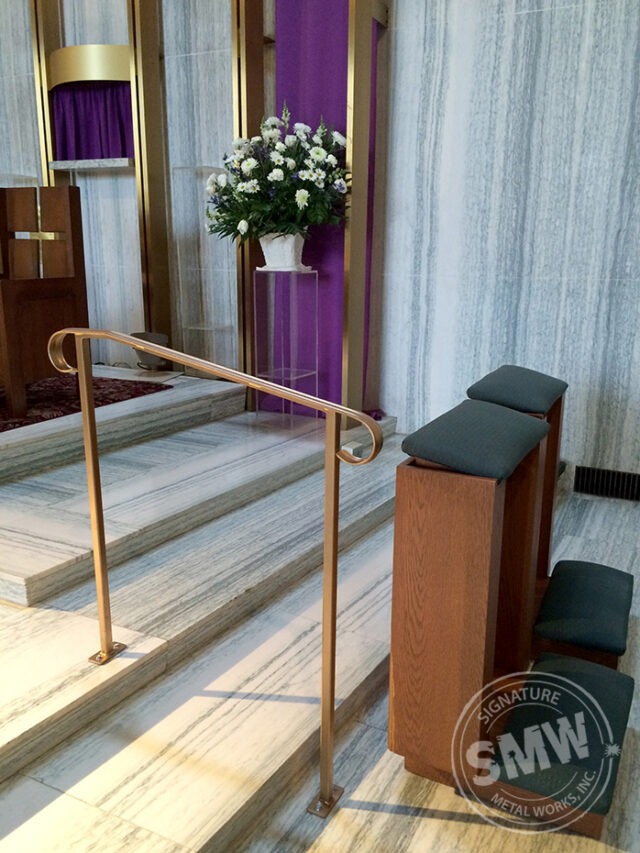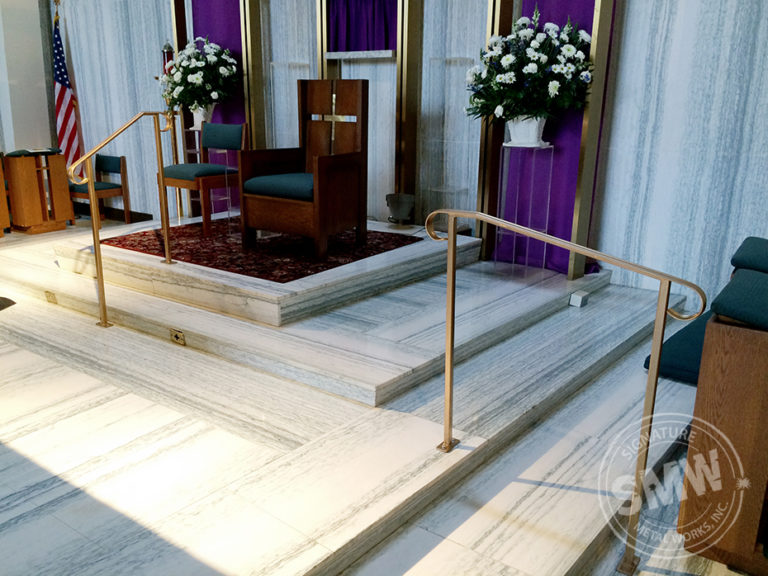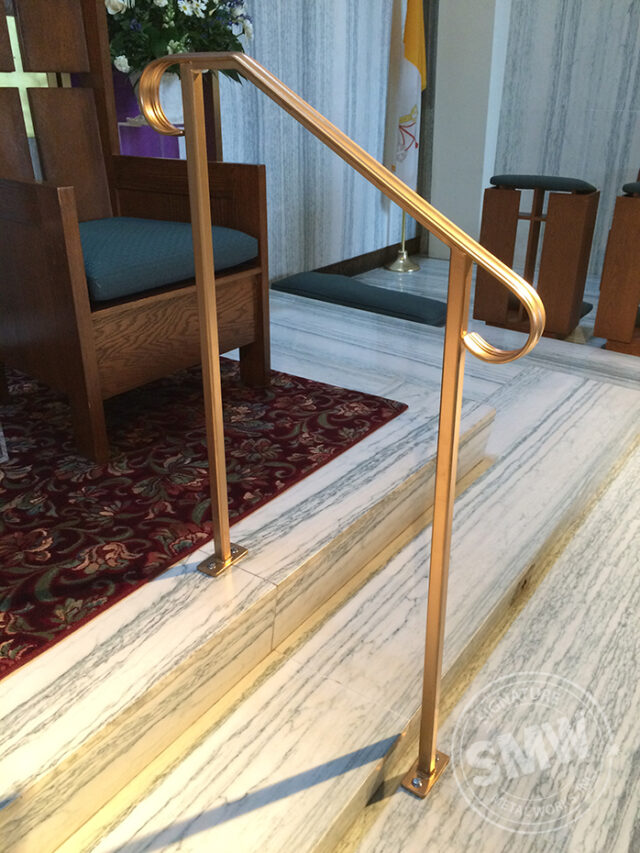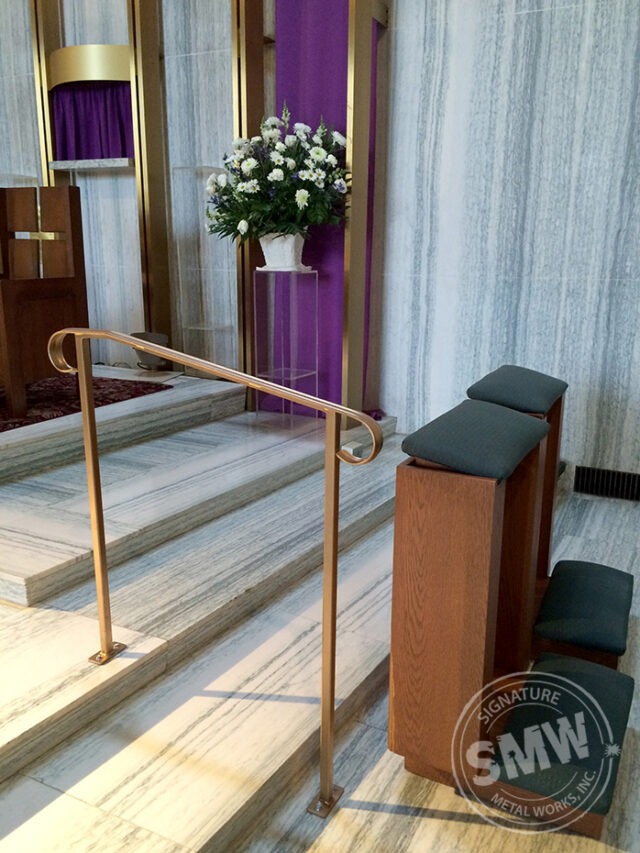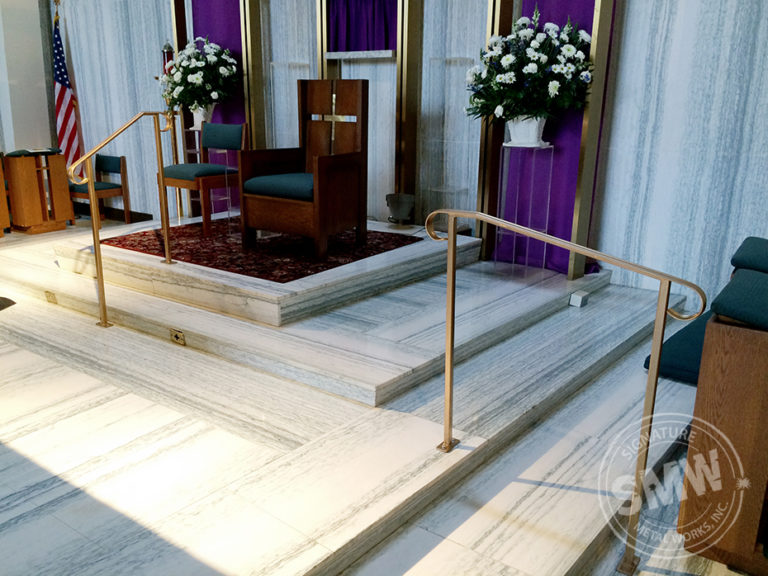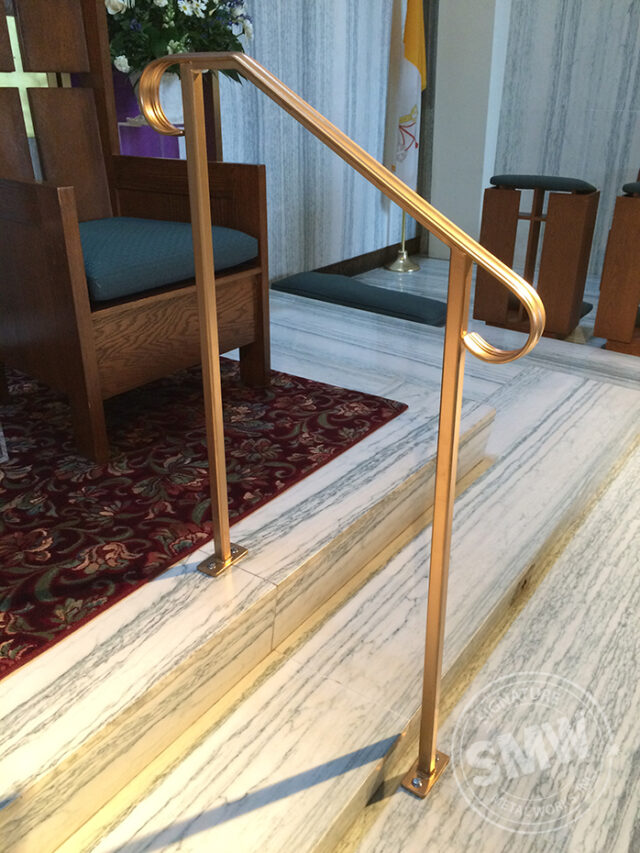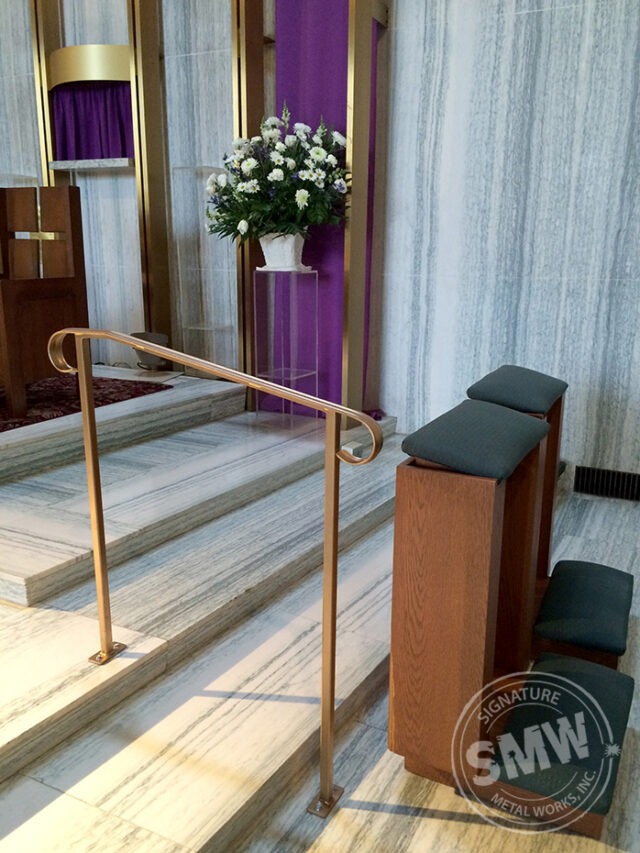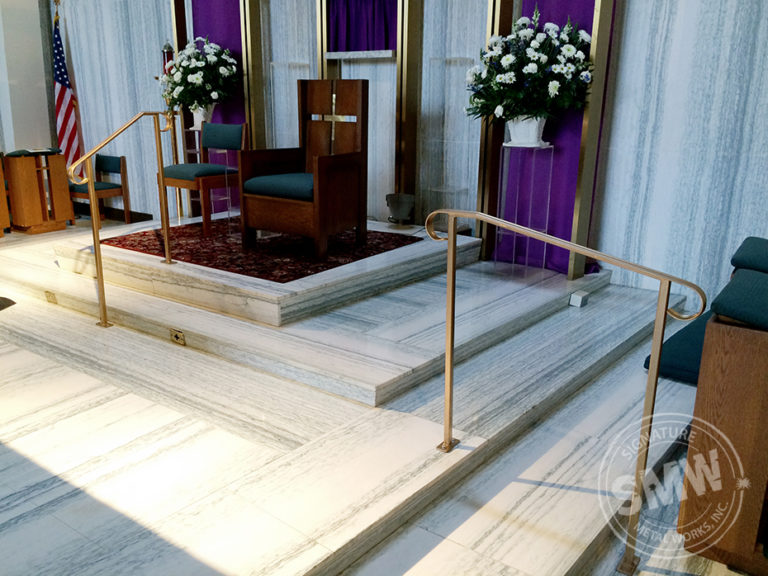 Handrails for Church in Northfield
H12
We recently had a church in Northfield reach out to us for a set of handrails to be fabricated for inside the building to be able to let their community and pastors go up the stairs without any concerns. The task was fairly simple but we wanted to make sure the design made sense for the church as well as double check on the color. The client was looking for a gold finish to somewhat mimic bronze. Bronze is typically more expensive then the wrought iron we used and it seemed to be a great substitute without much of a sacrifice on the design and aesthetic of the final product. The style happened to be more traditional and from taking measurements to fabrication we spent roughly 2 weeks prepping all the work. We also made sure to curl the edges inwards to ensure that no one could be snagged by the handrail and pulled back on their climb up the stairs. We typically recommend this style for handrails.
Installation was a little complicated as we had to make sure we would not crack the stone we were drilling into but we had everything under control and the final product turned out fantastic. We really enjoyed creating the final product and if you are looking for a custom handrail for your commercial or residential property – shoot us an email using out contact form. We have a wide varieties of colors from Rust-oleum that are all oil based and we can combine various combinations if your looking for more than one color for the final product.
All we ask prior to requesting a quote is that every client provide us with a rough length of hand rail they need, color and a design for inspiration. Once we have those elements in place we can quickly put together pricing. We typically will then come out after the quote to do final measurements to ensure that installations go smoothly. This is also something that differentiated our boutique metal facility from others as we are with your the entire process while some shops may specialize in only the fabrication and ask you for all the measurements – we do our best to be with the client and if needed designer the entire time. We can also make suggestions based on a particular design or theme and we often recommend checking out the past handrails we have done as well as Houzz.com as that is a great resource for variety around the world when it comes to building and designing.