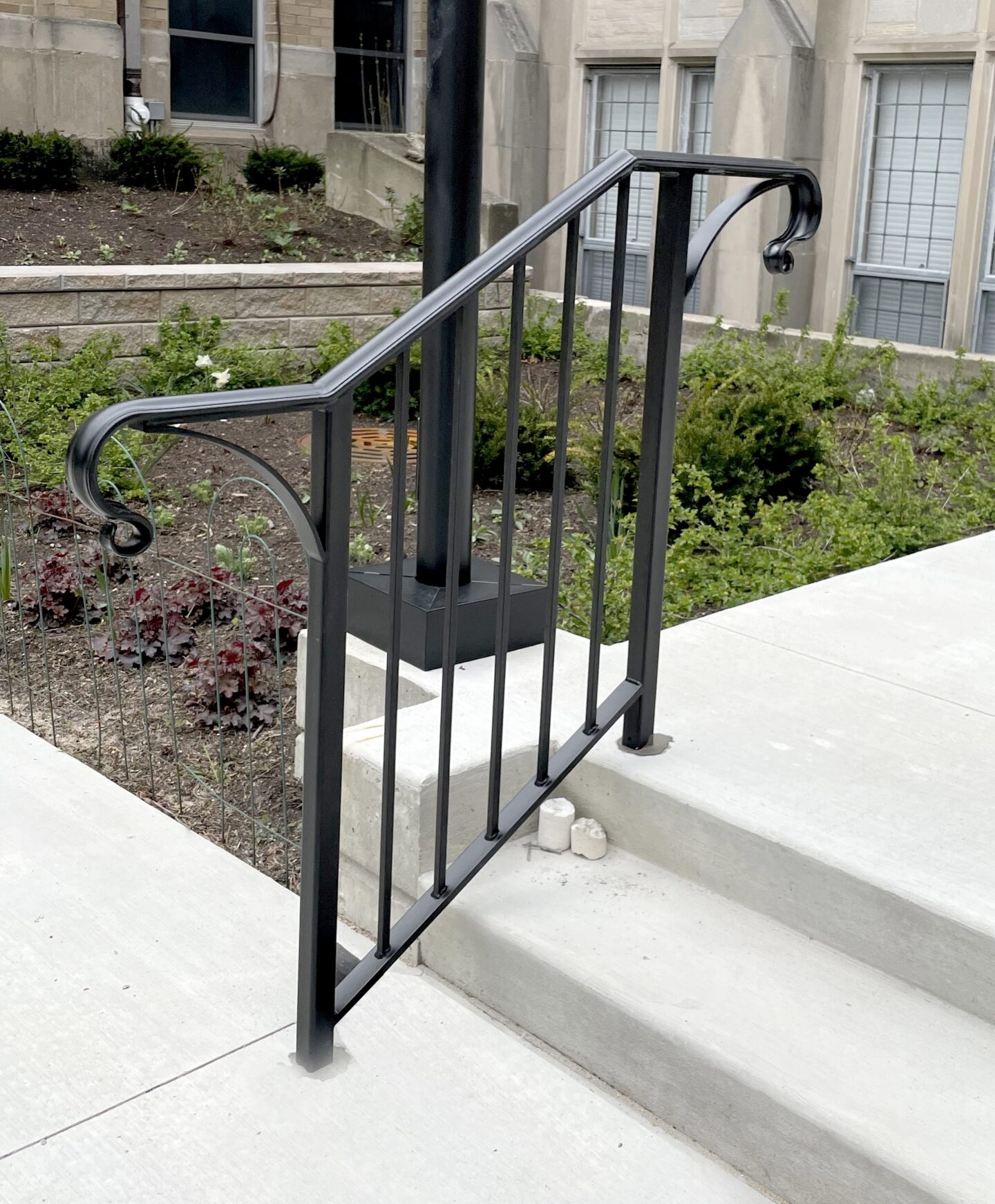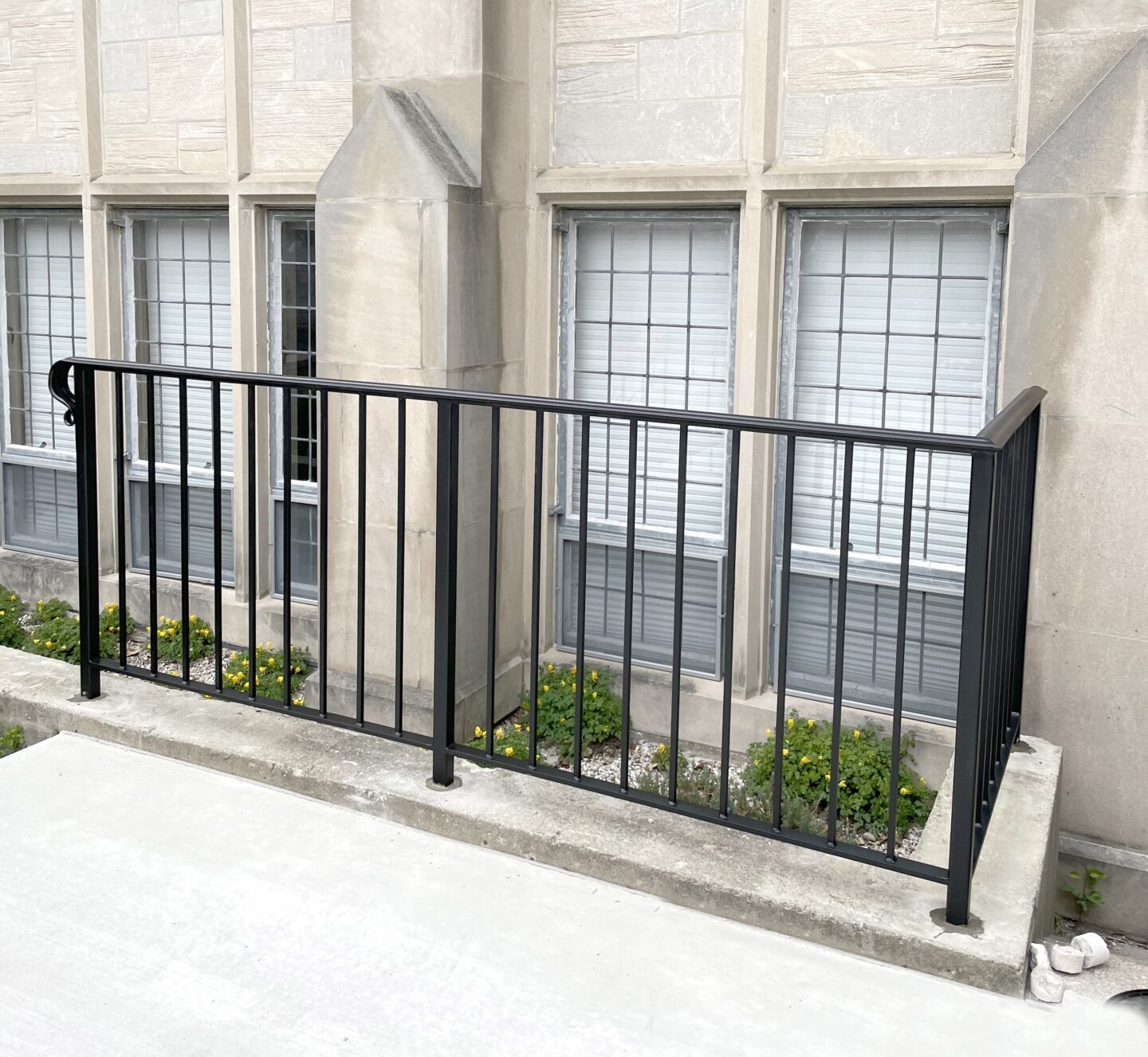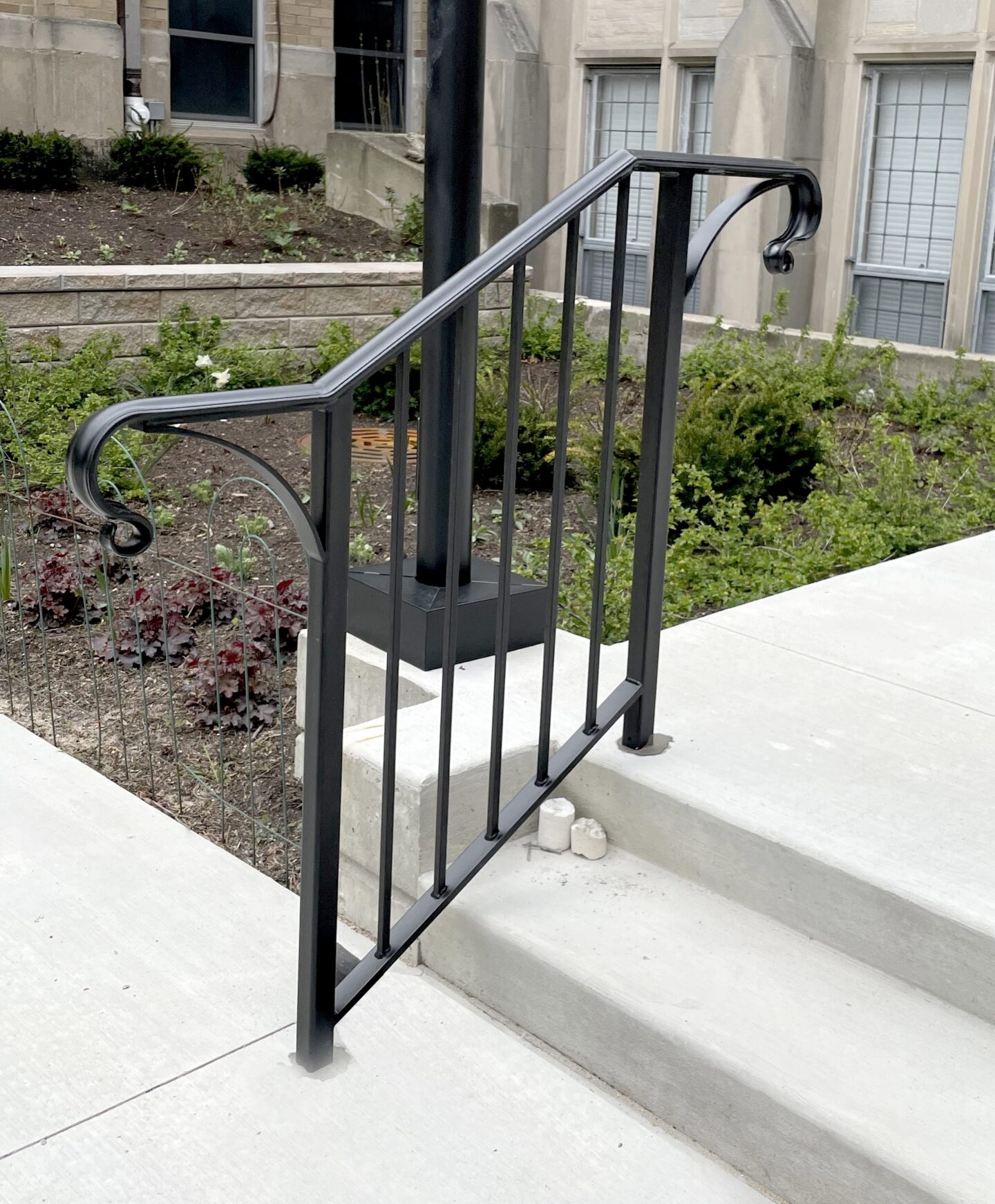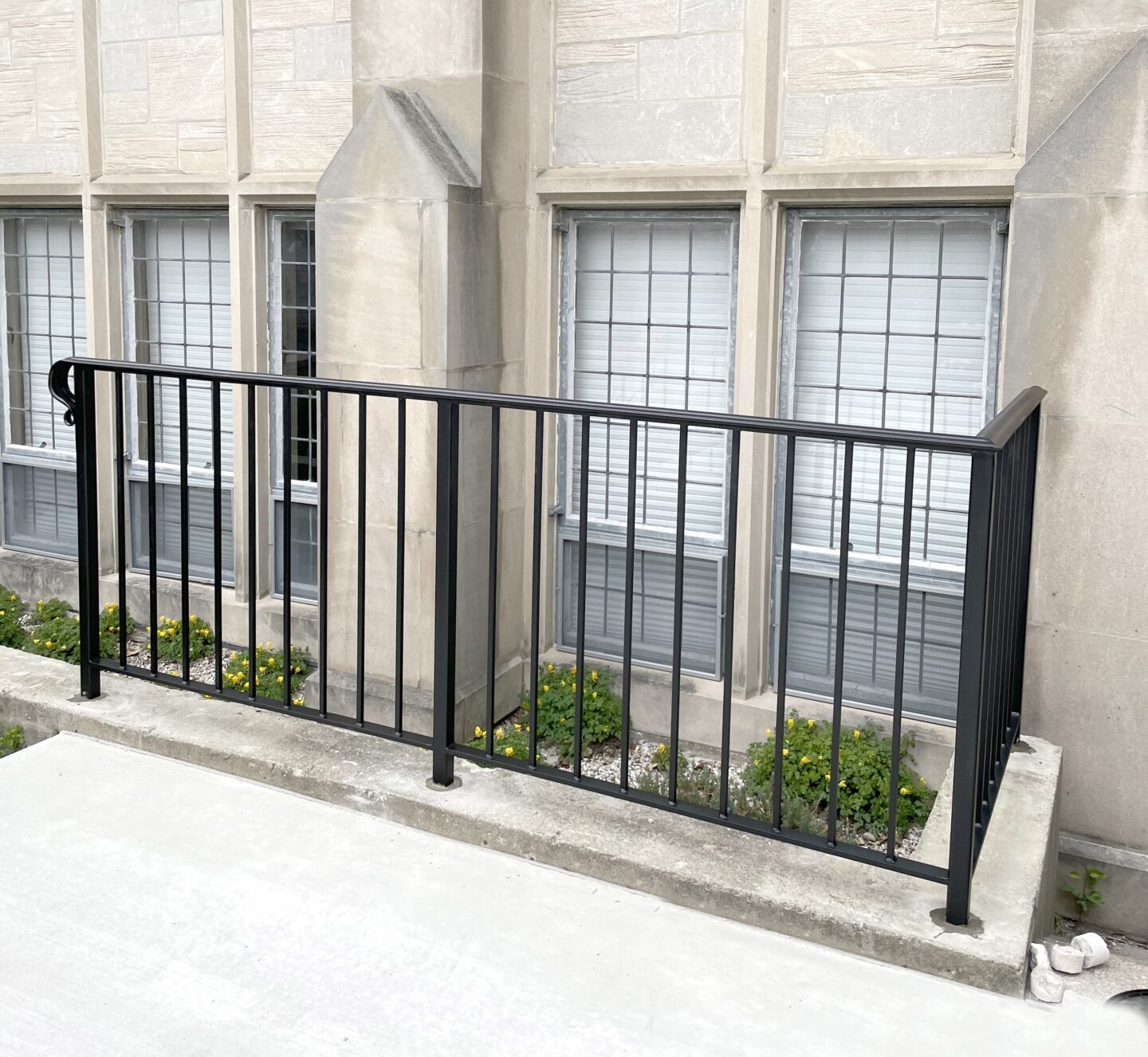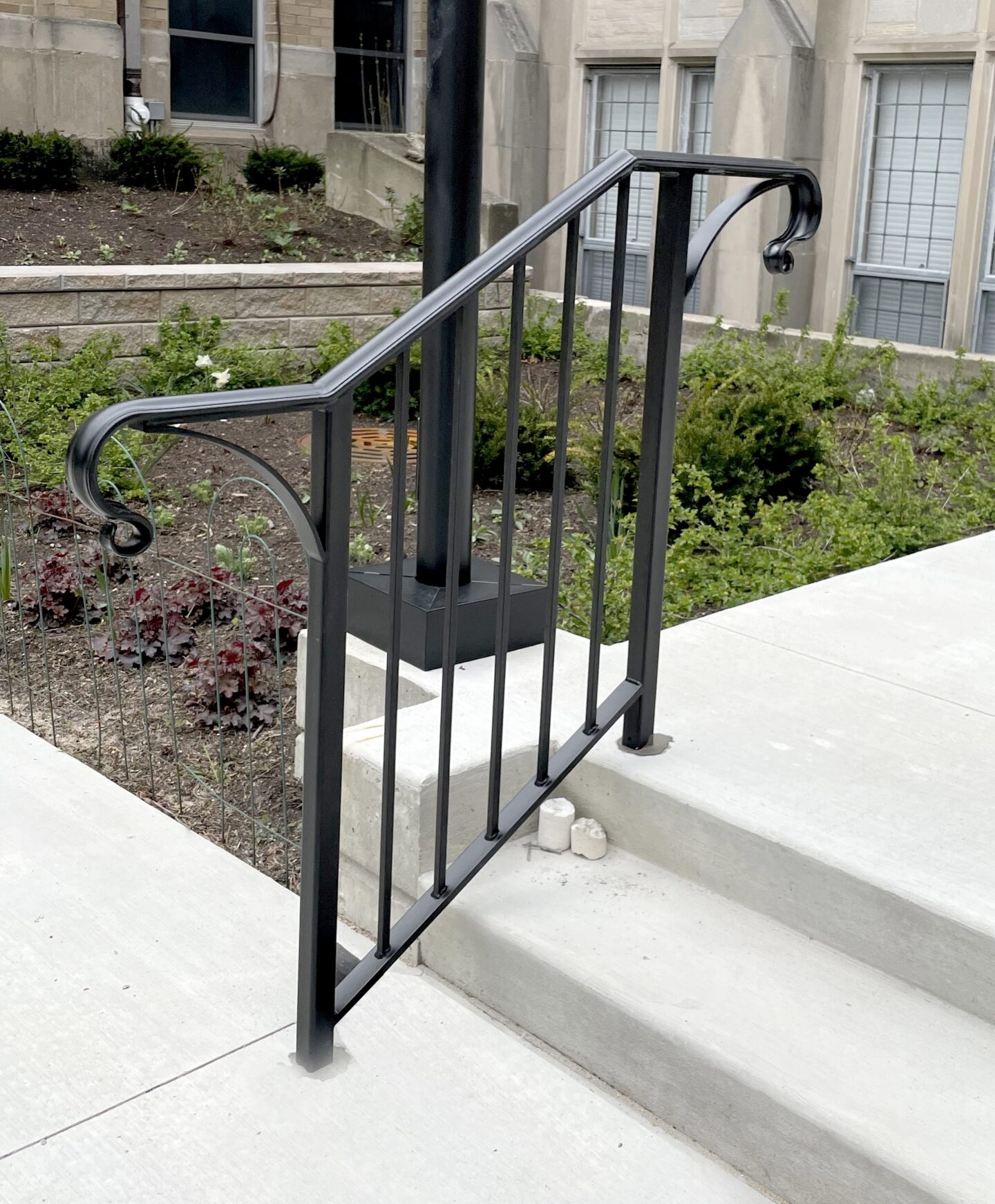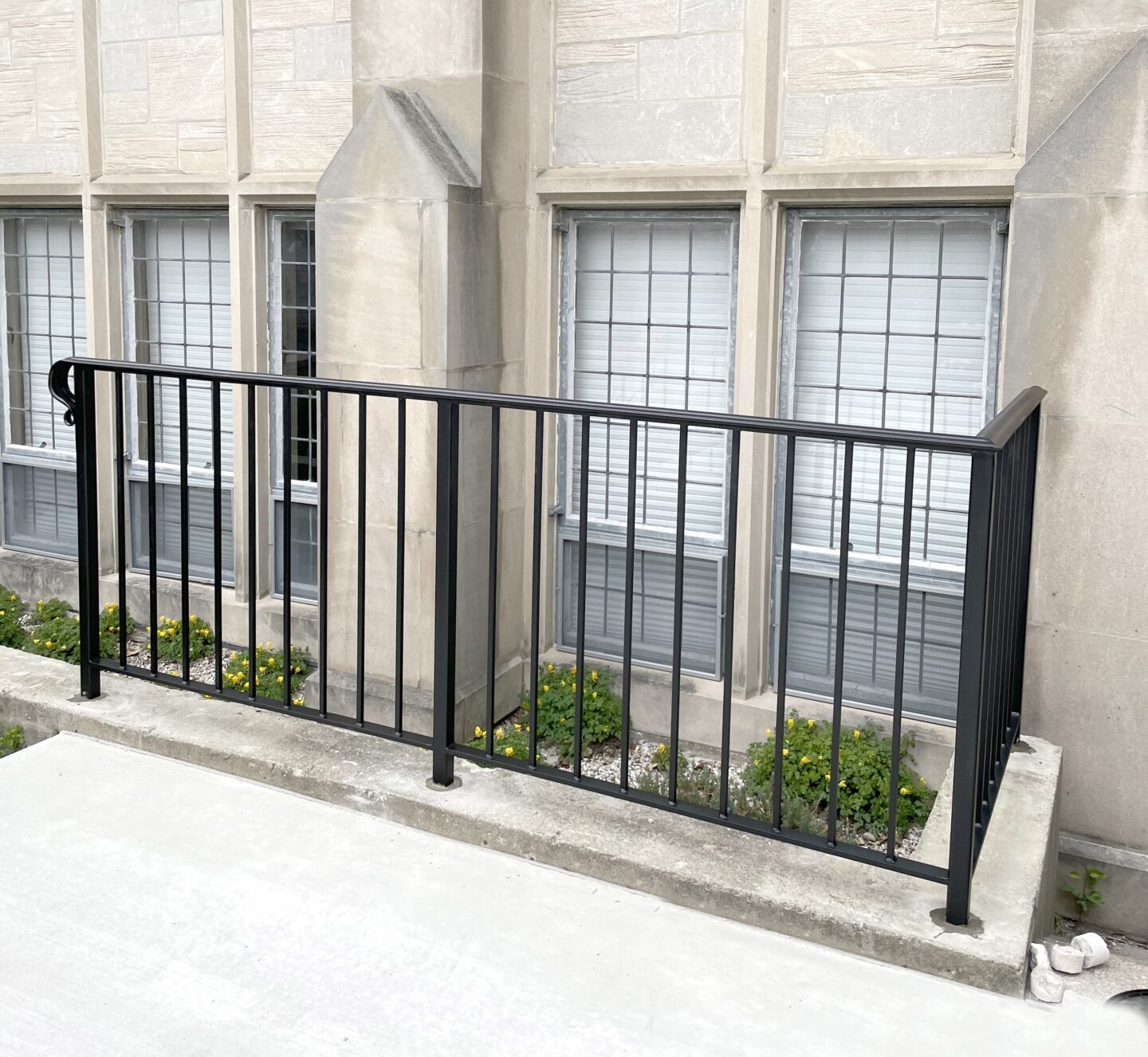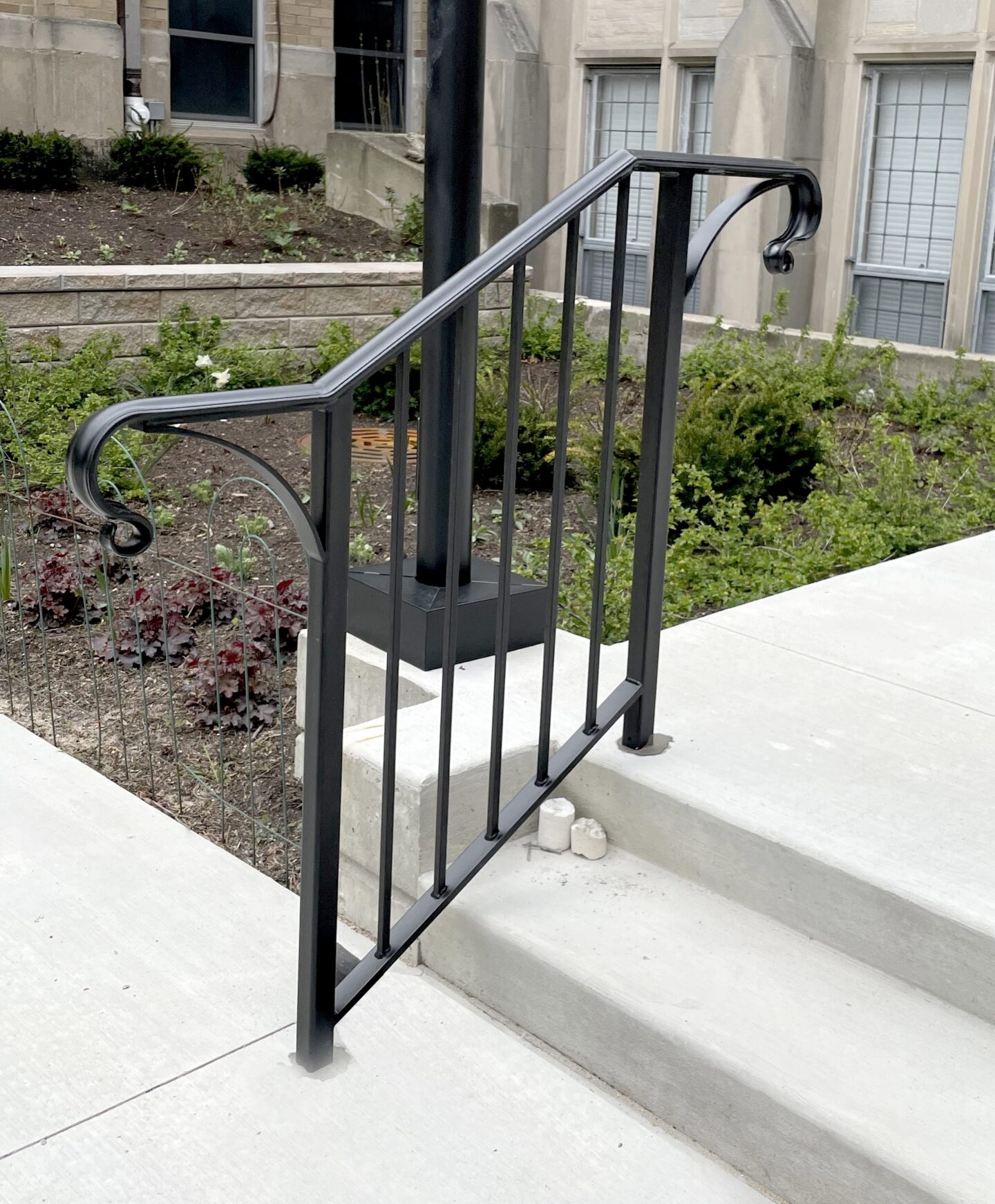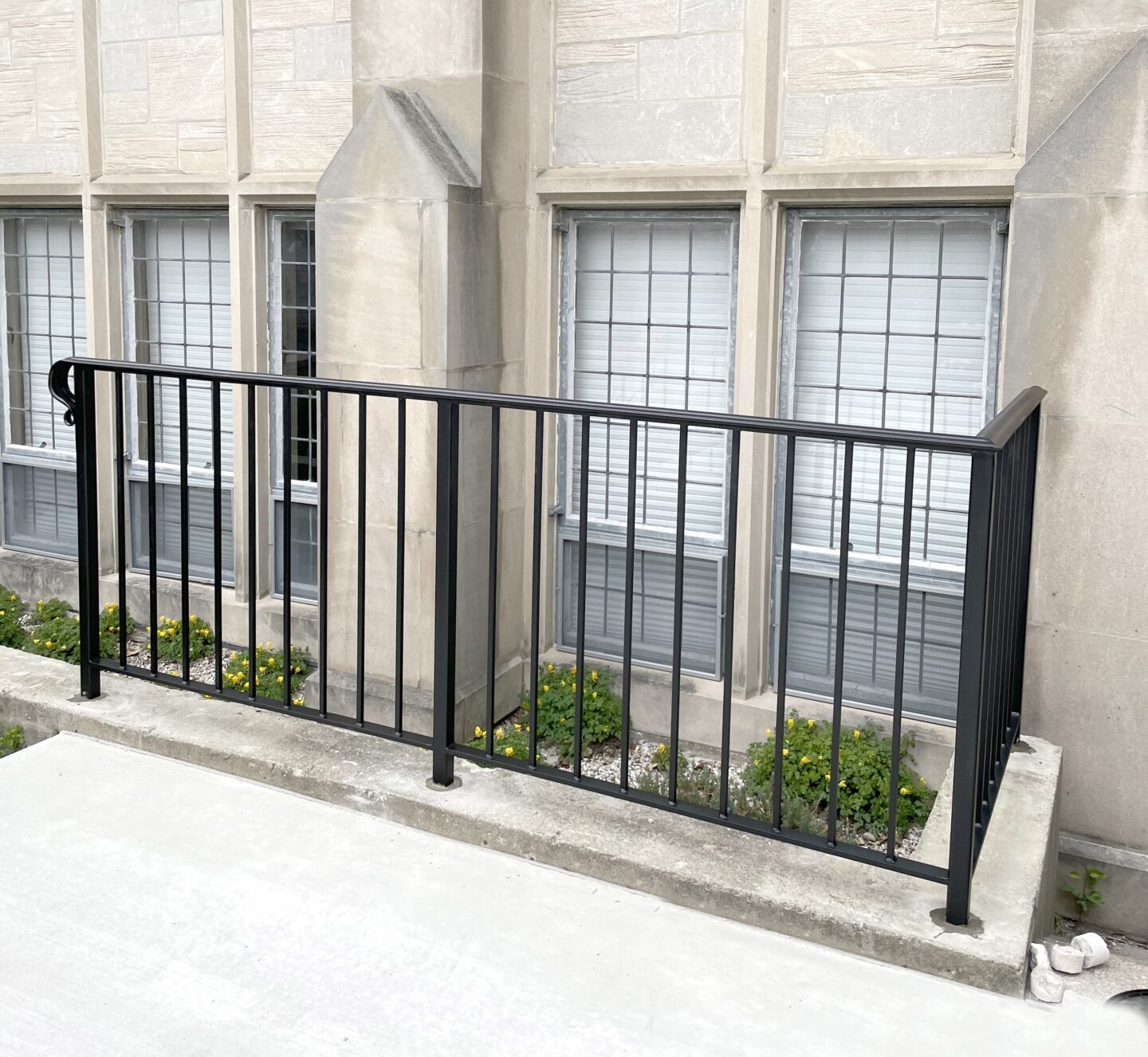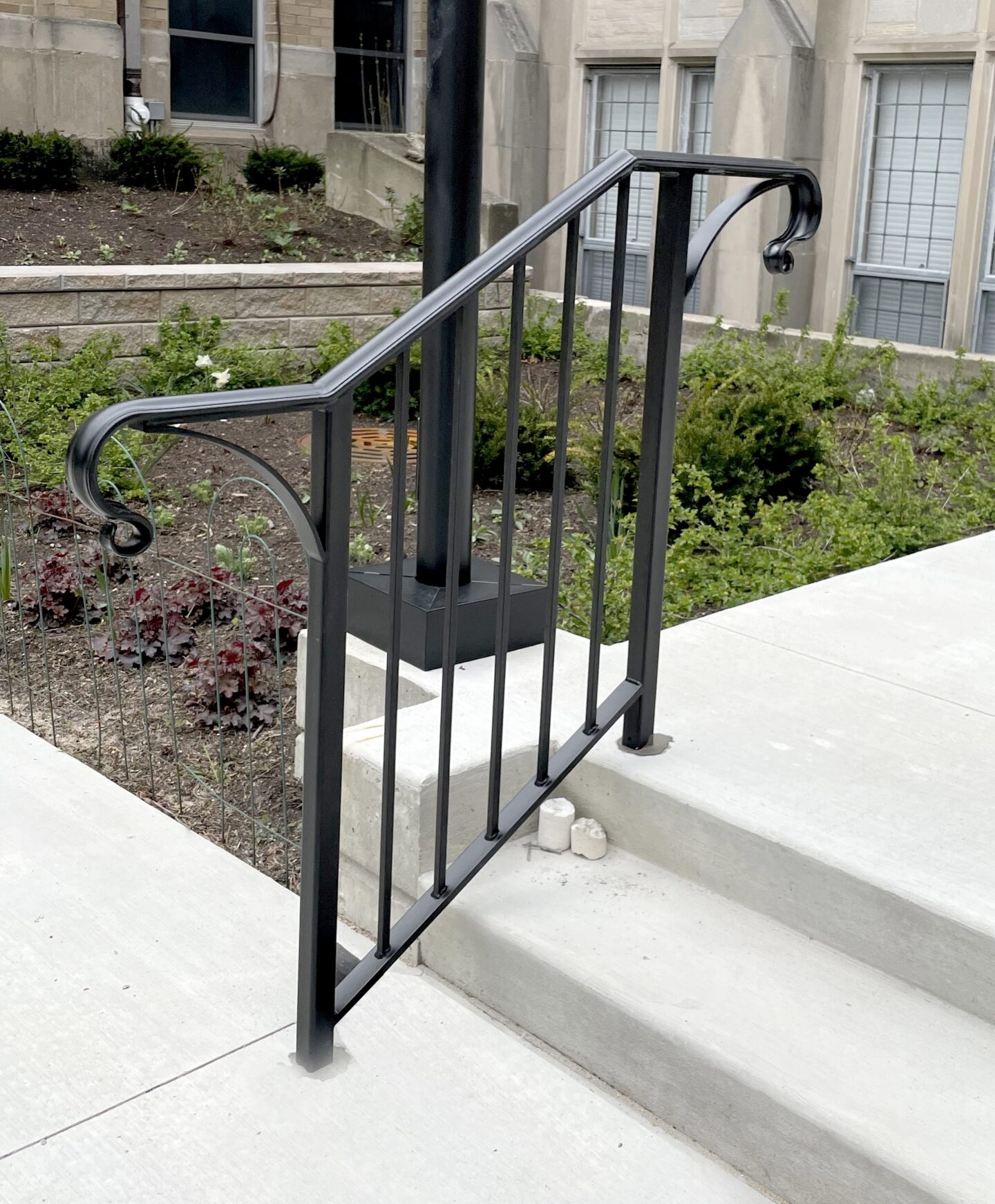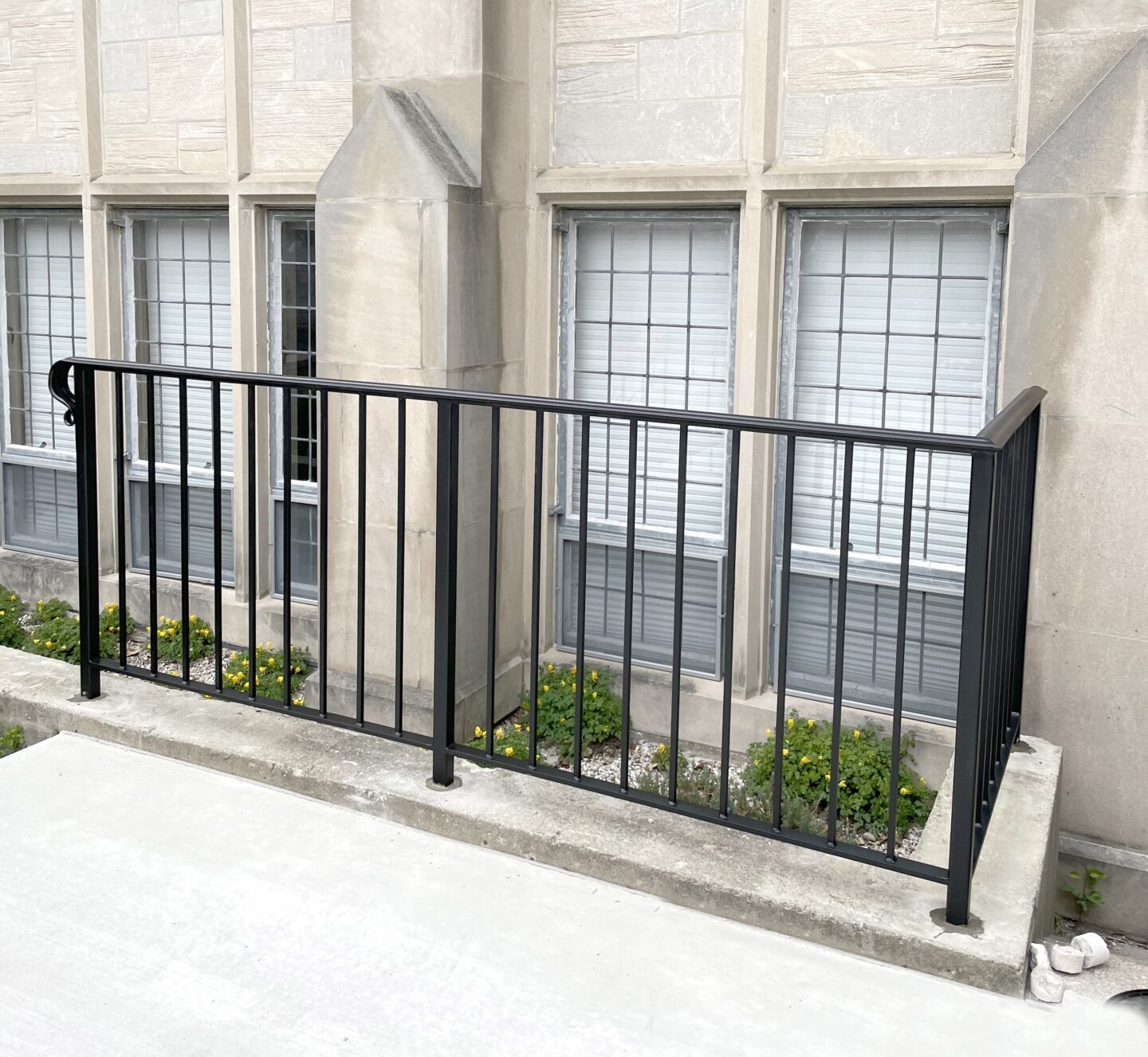 French Country wrought iron railings painted satin black in Deerfield
R63
A prominent masonry business was doing some cement work, including new entryway steps, and they were looking to collaborate with a talented and reliable metalwork company to provide custom railings for their commercial project needed. They reached out to Signature Metal Works with their requirements and were very impressed by their portfolio of past projects and the quality of their work. They provided SMW with the dimensions of what they needed and our expert craftsmen got right to work.
To fit the project, SMW created two metal railings 36" high to frame the new steps with an attractive curved design at the ends and a 12 foot long railing 42" high to provide support at the landing. All pieces were fabricated at the SMW state of the art workshop. All railings were core drilled and the posts were topped with channeled cap-rails. The pieces were then primed with a coat of red paint and finished in timeless satin black.
Installation of the finished railings was coordinated with the masonry project and will provide the building's visitors with beautiful support for many years to come. Are you looking to install or replace some handrails for your business? Give the team at SMW a call today and see how we can turn your dreams into a reality.