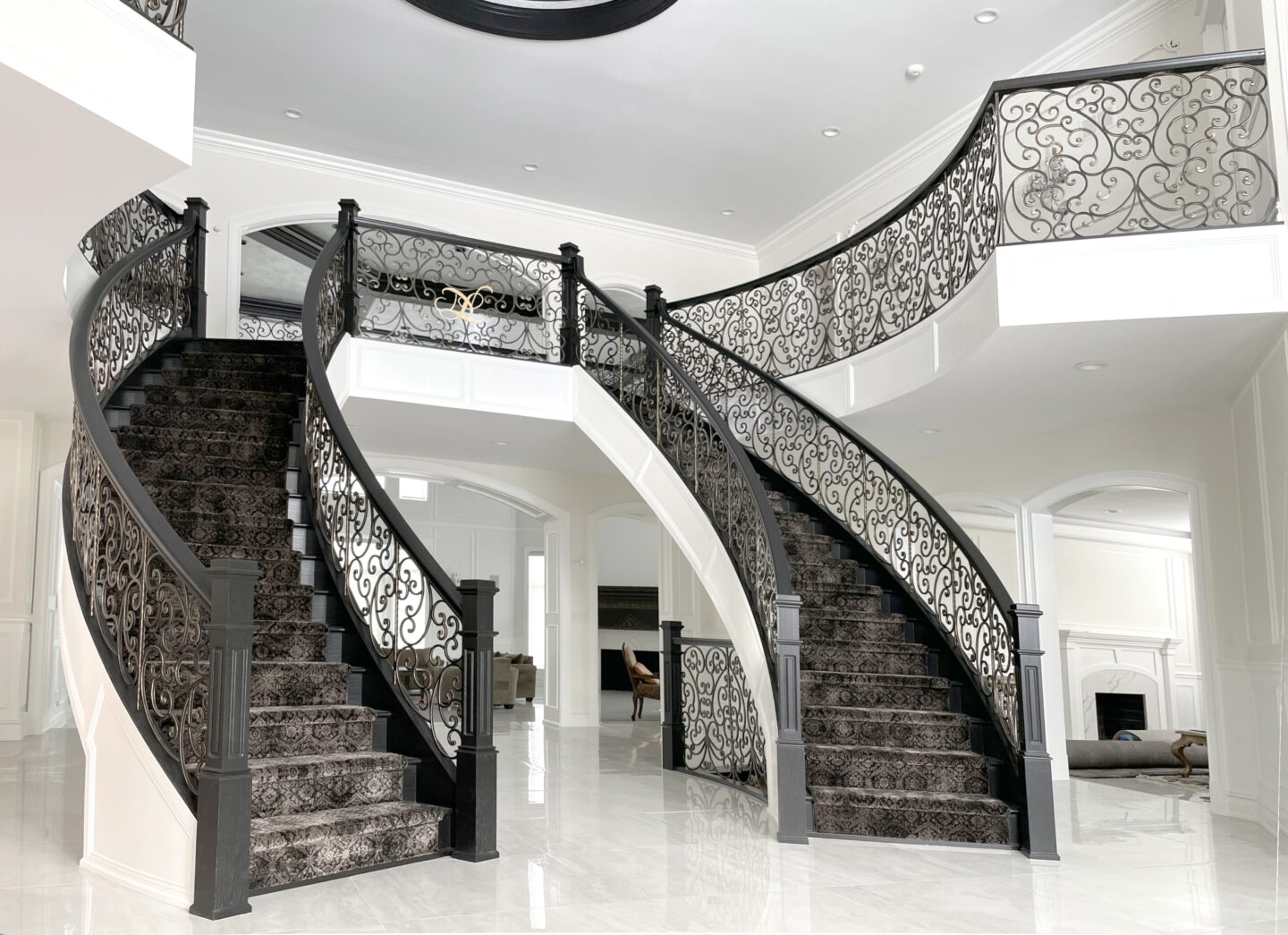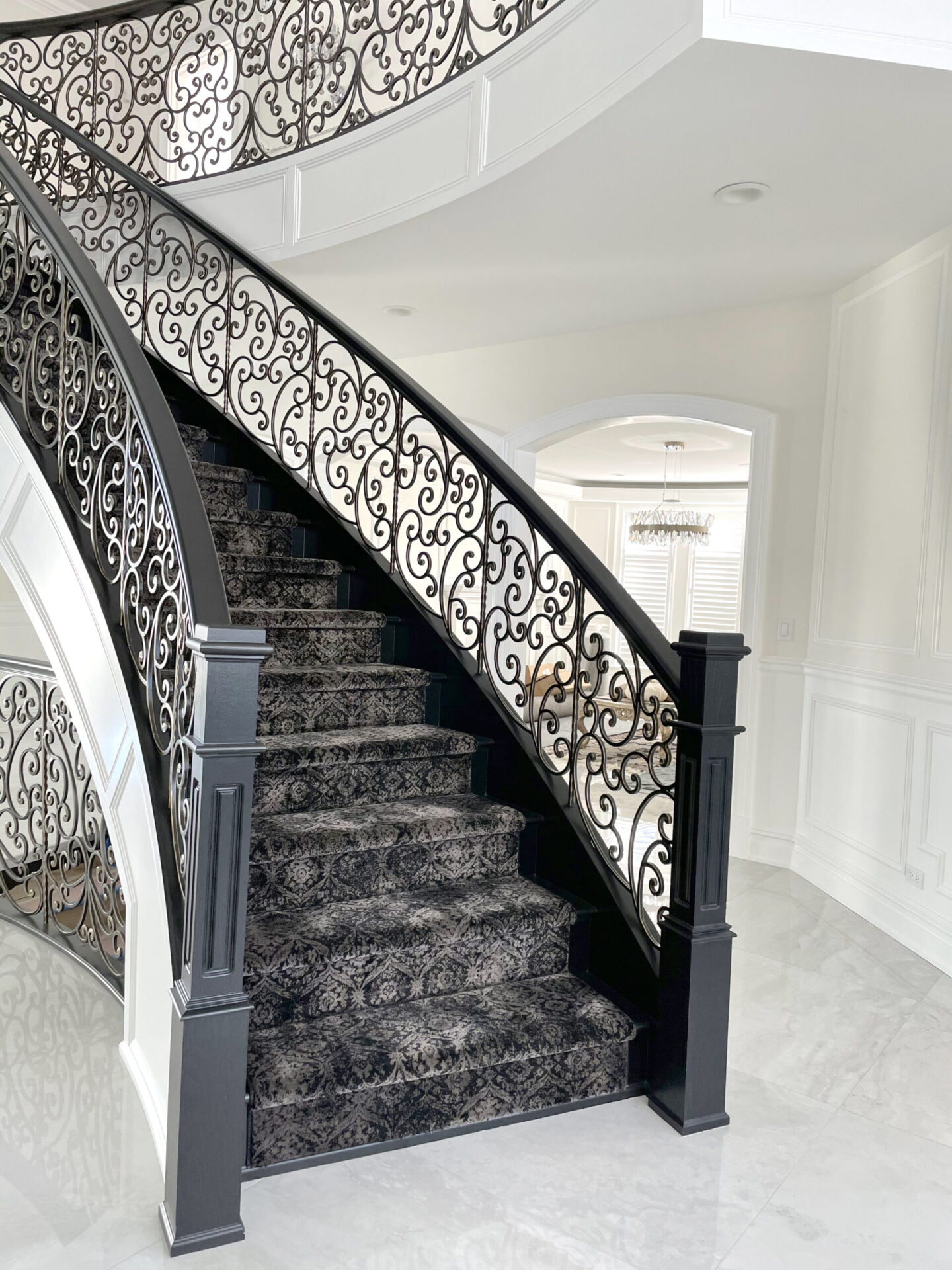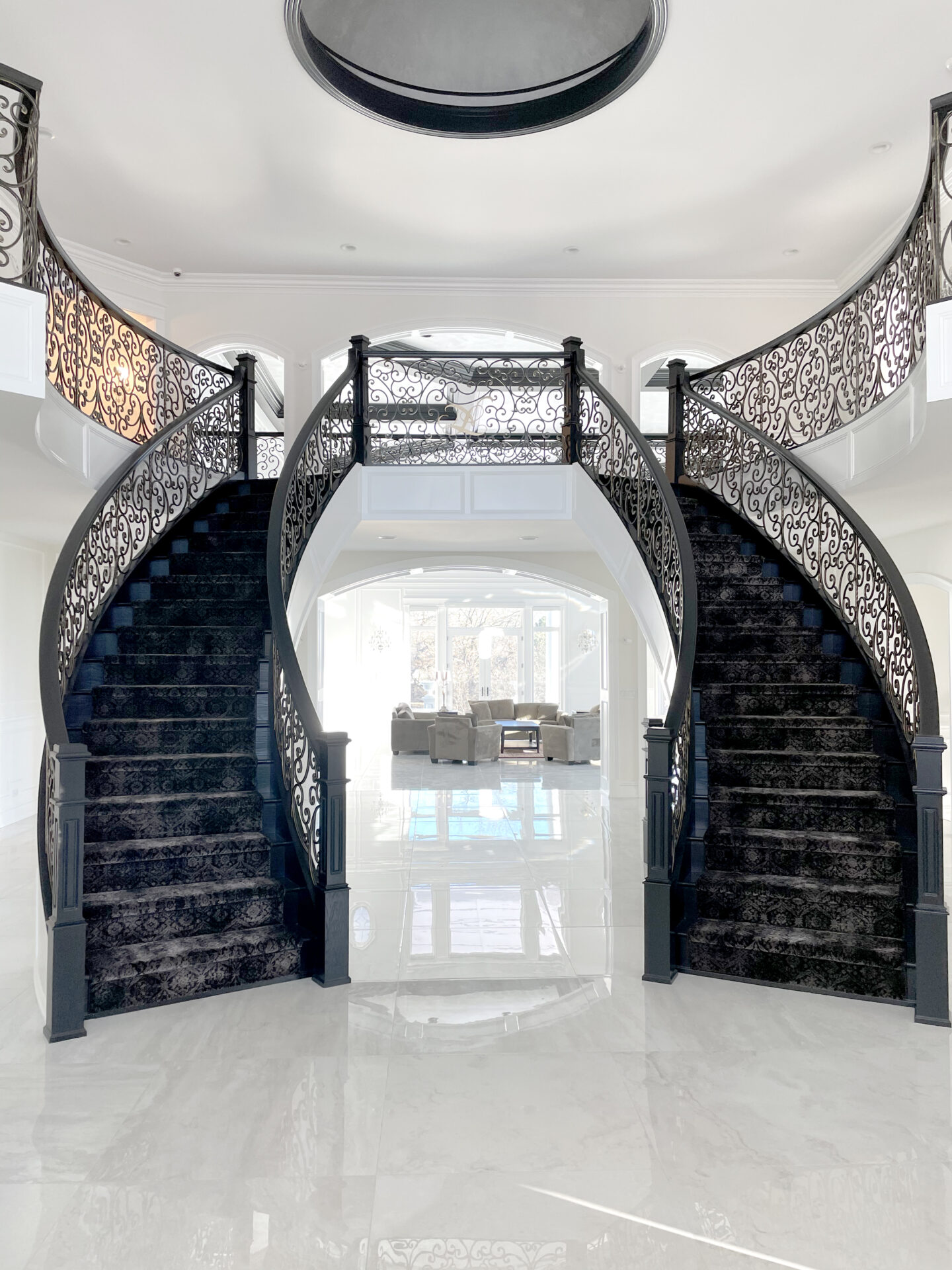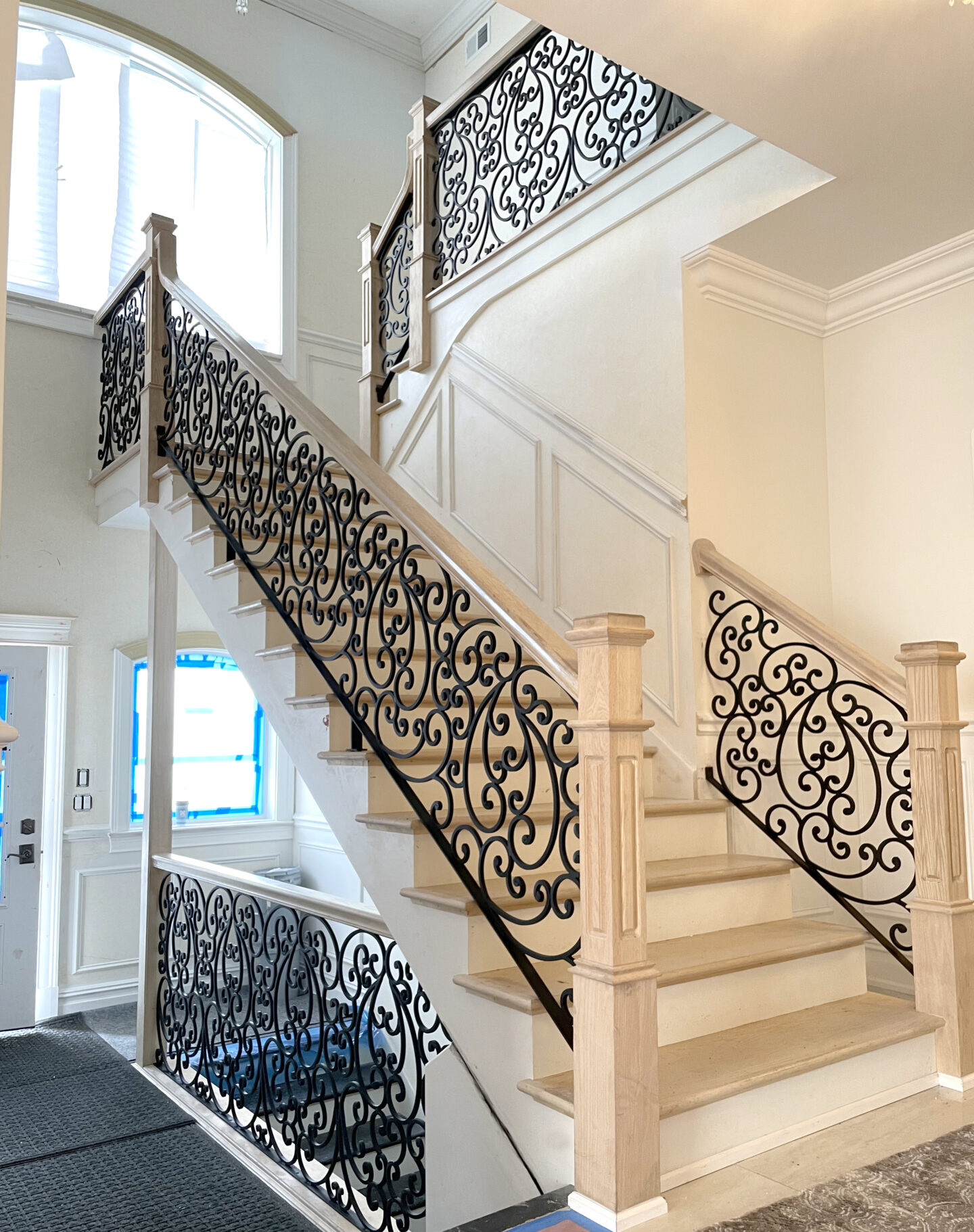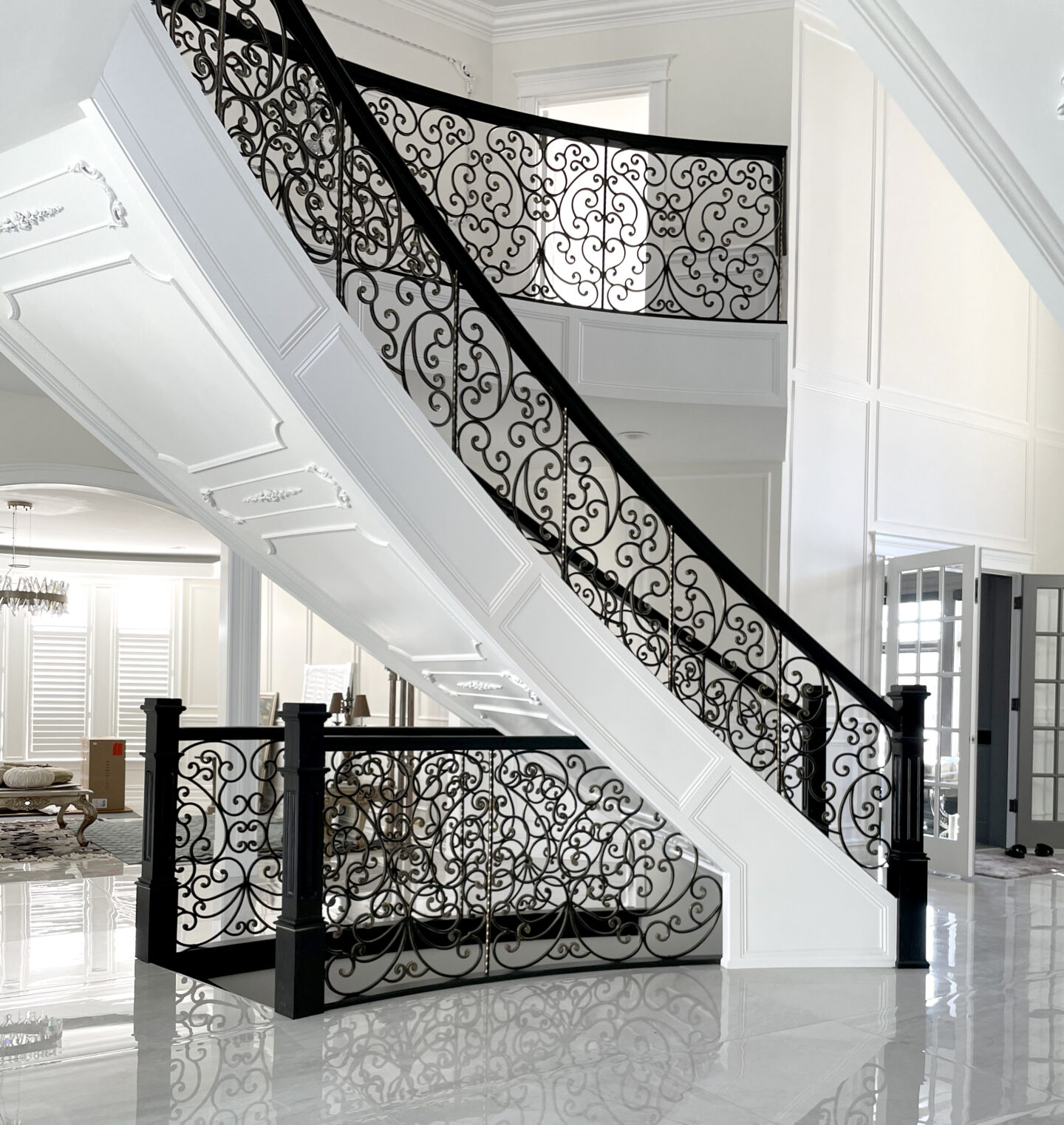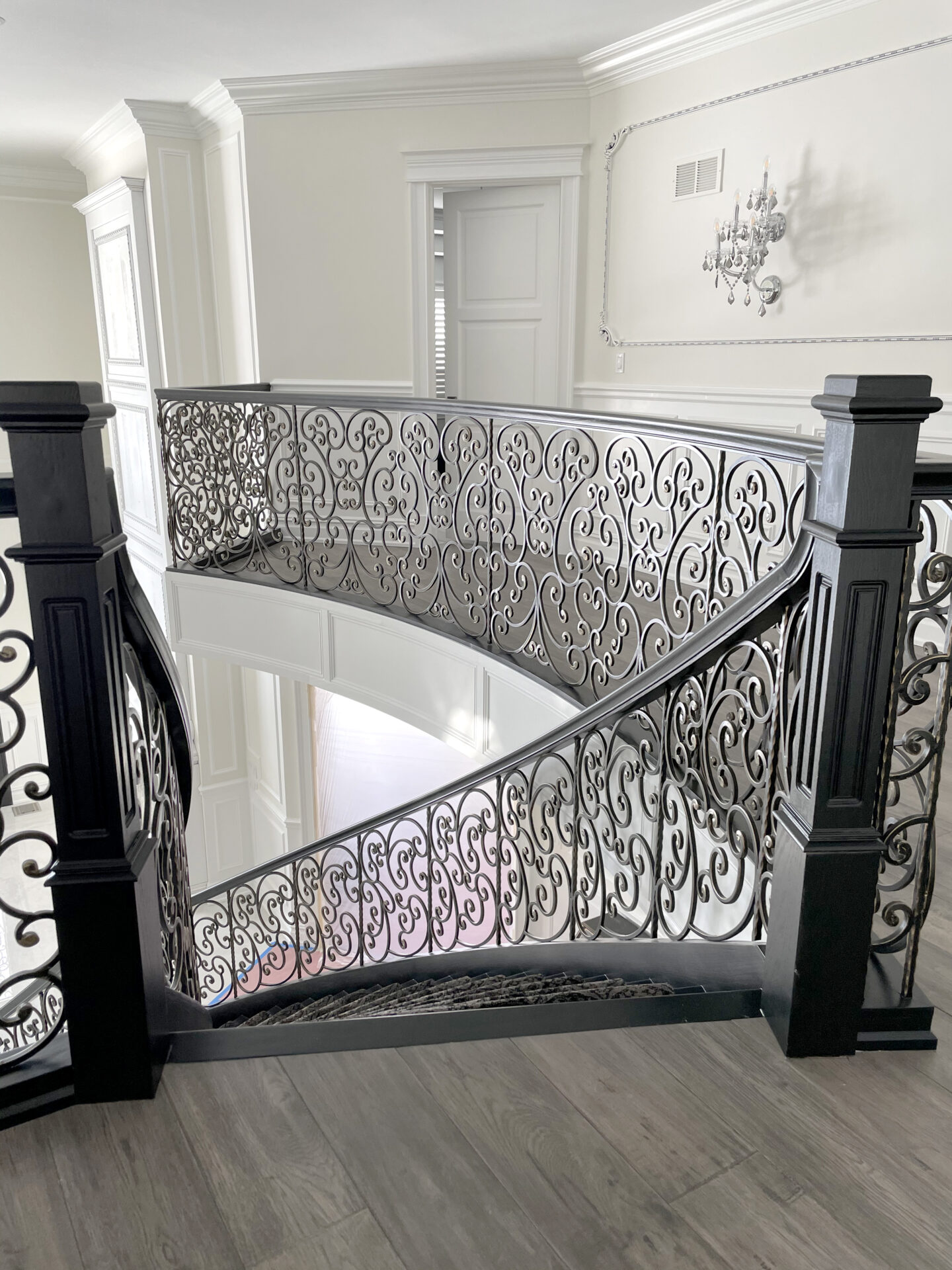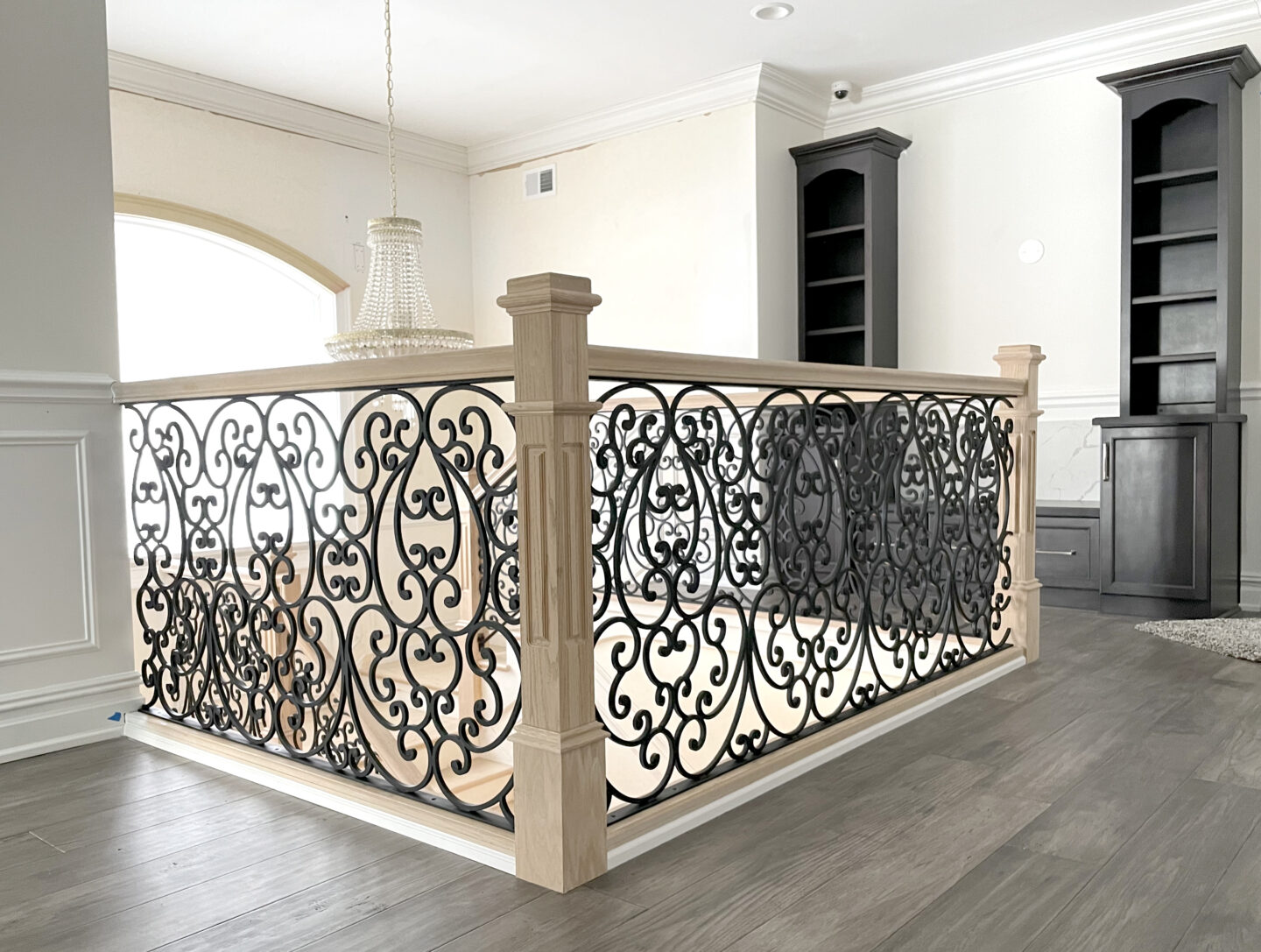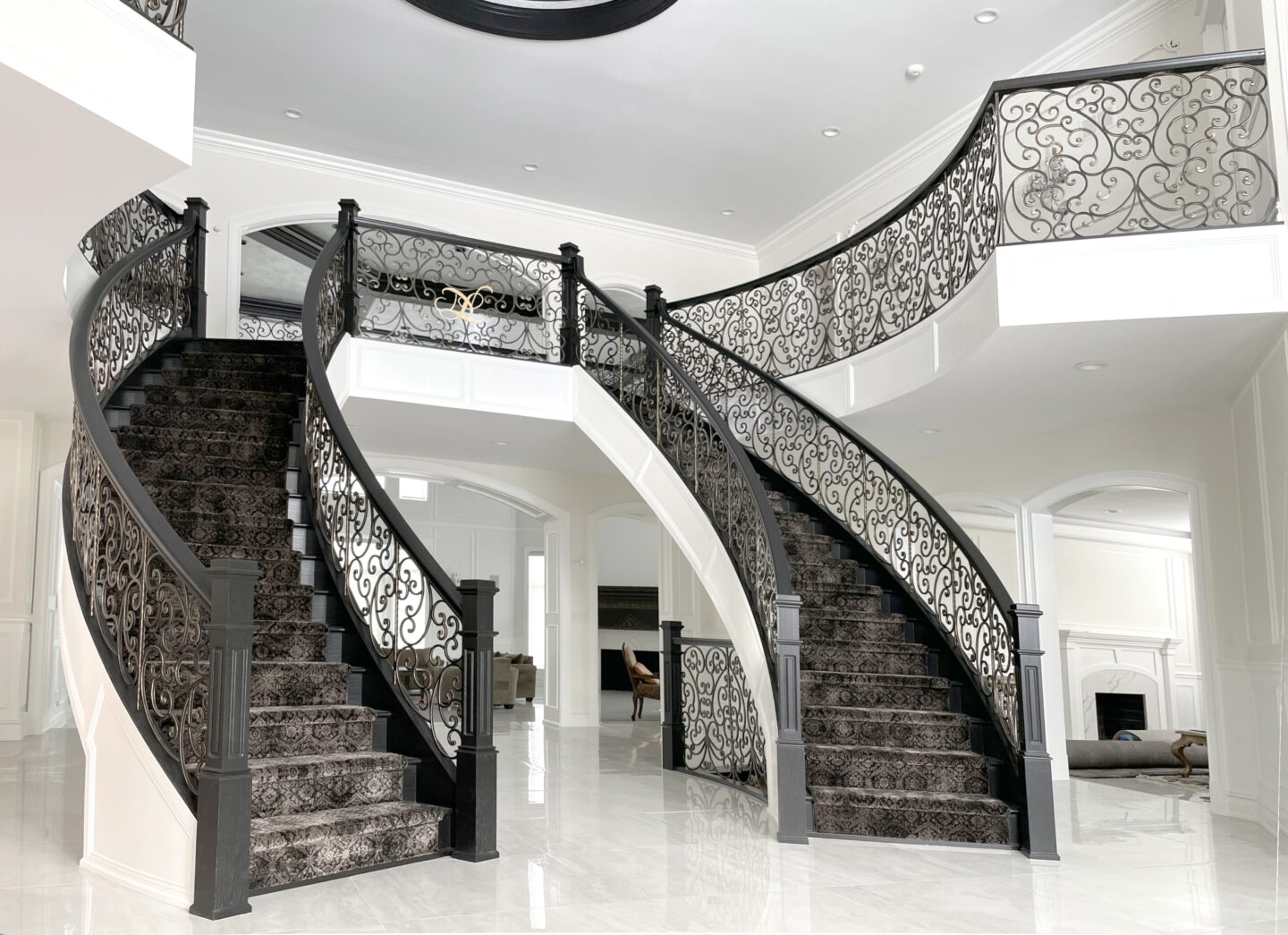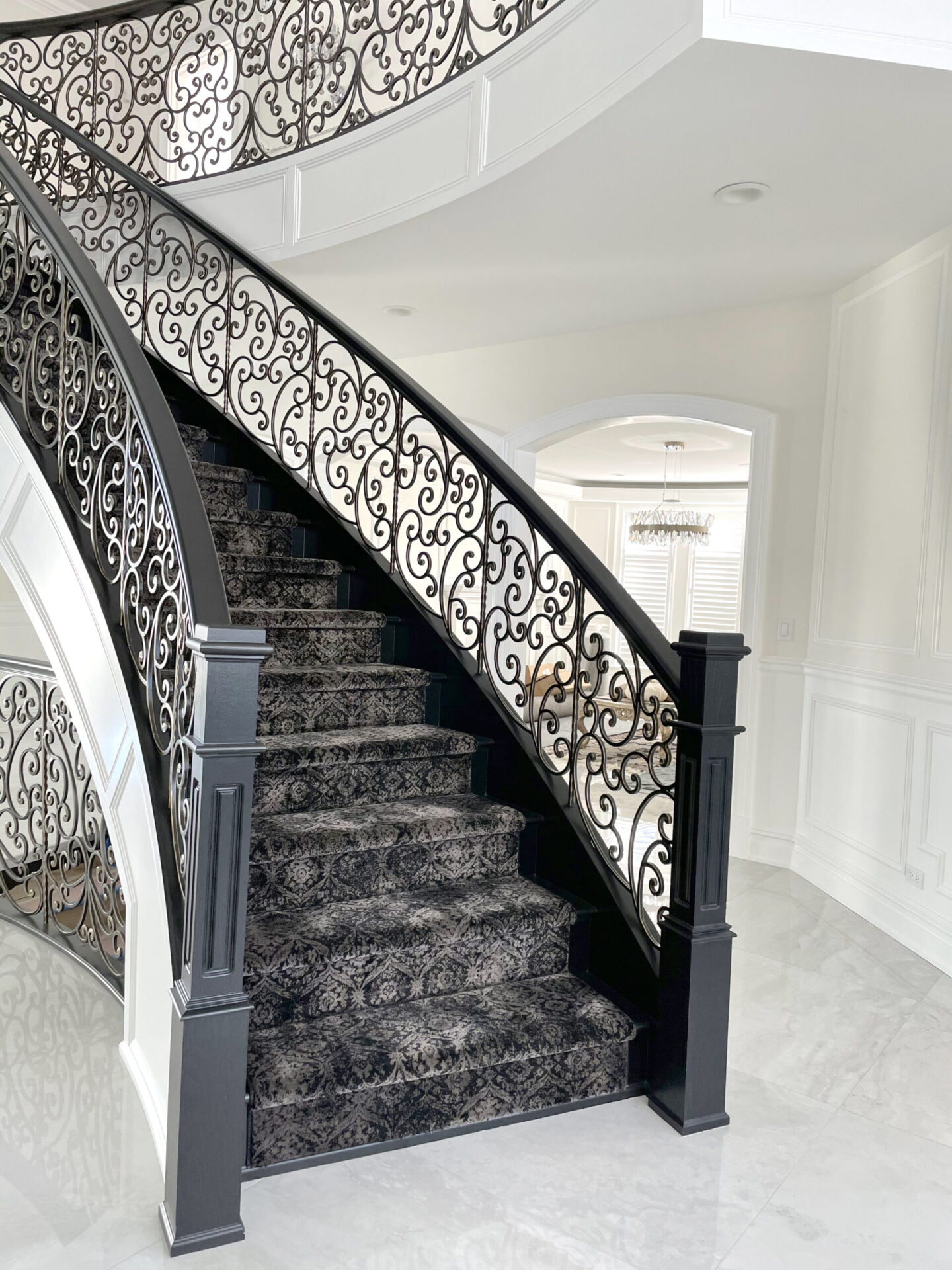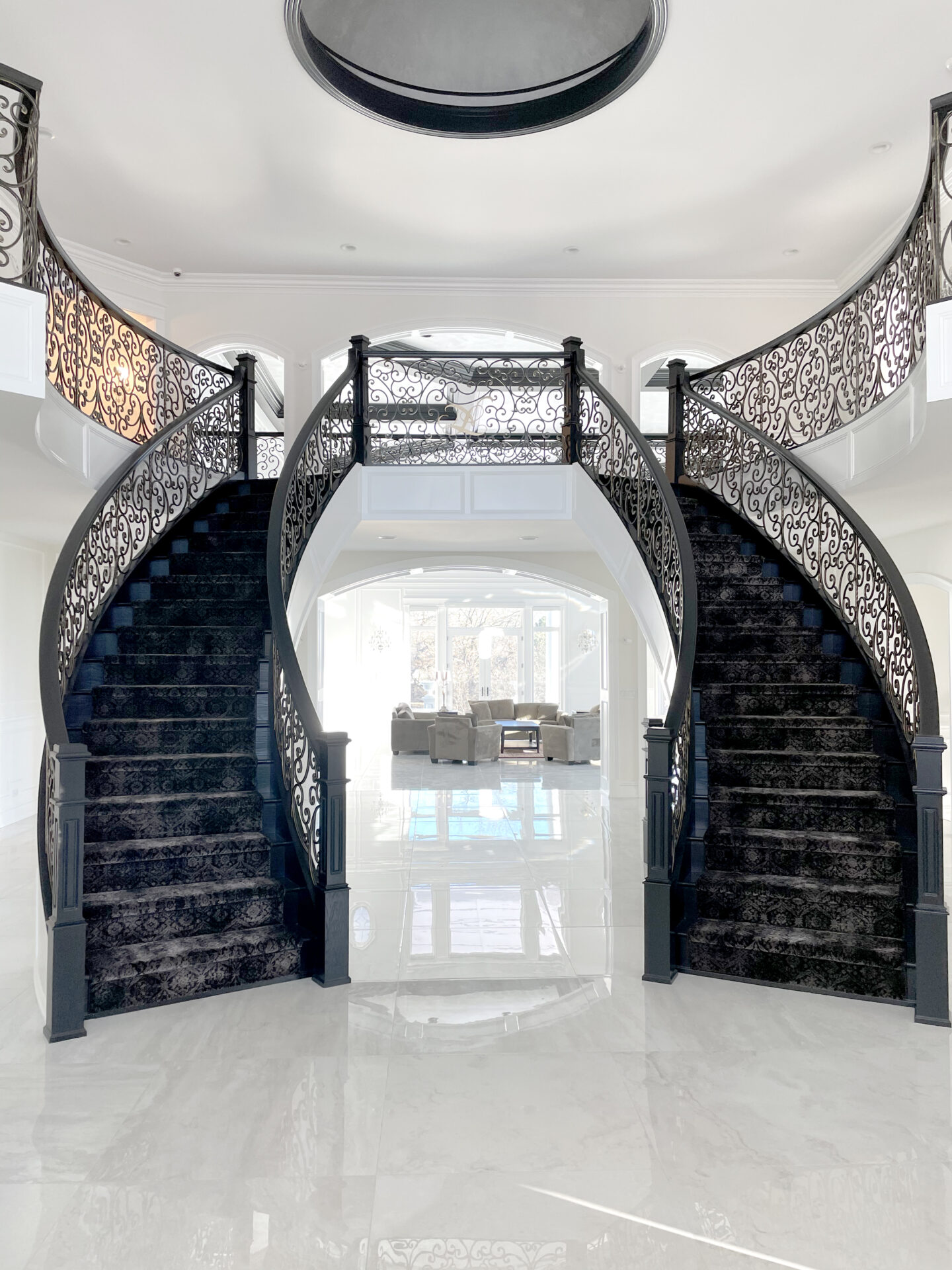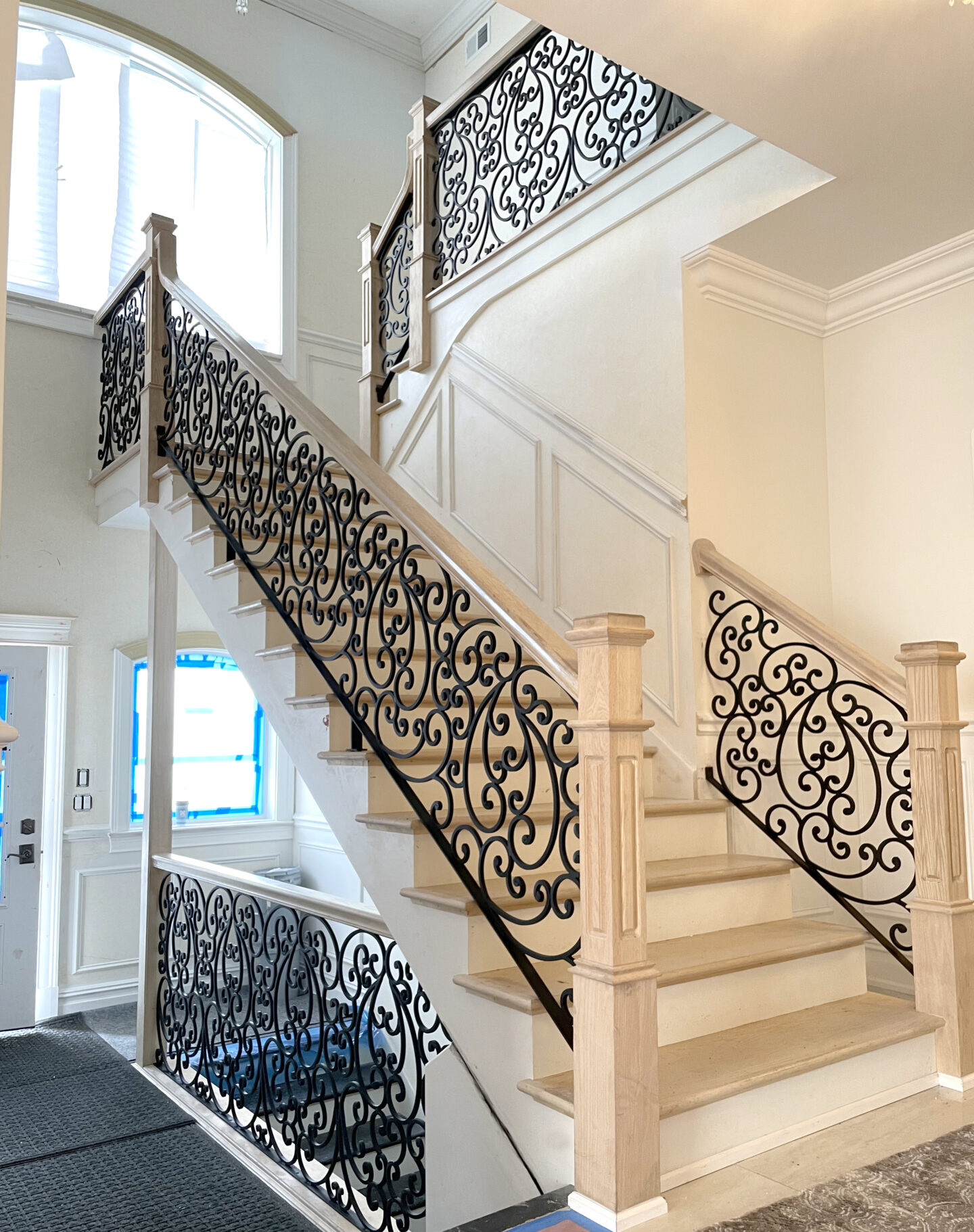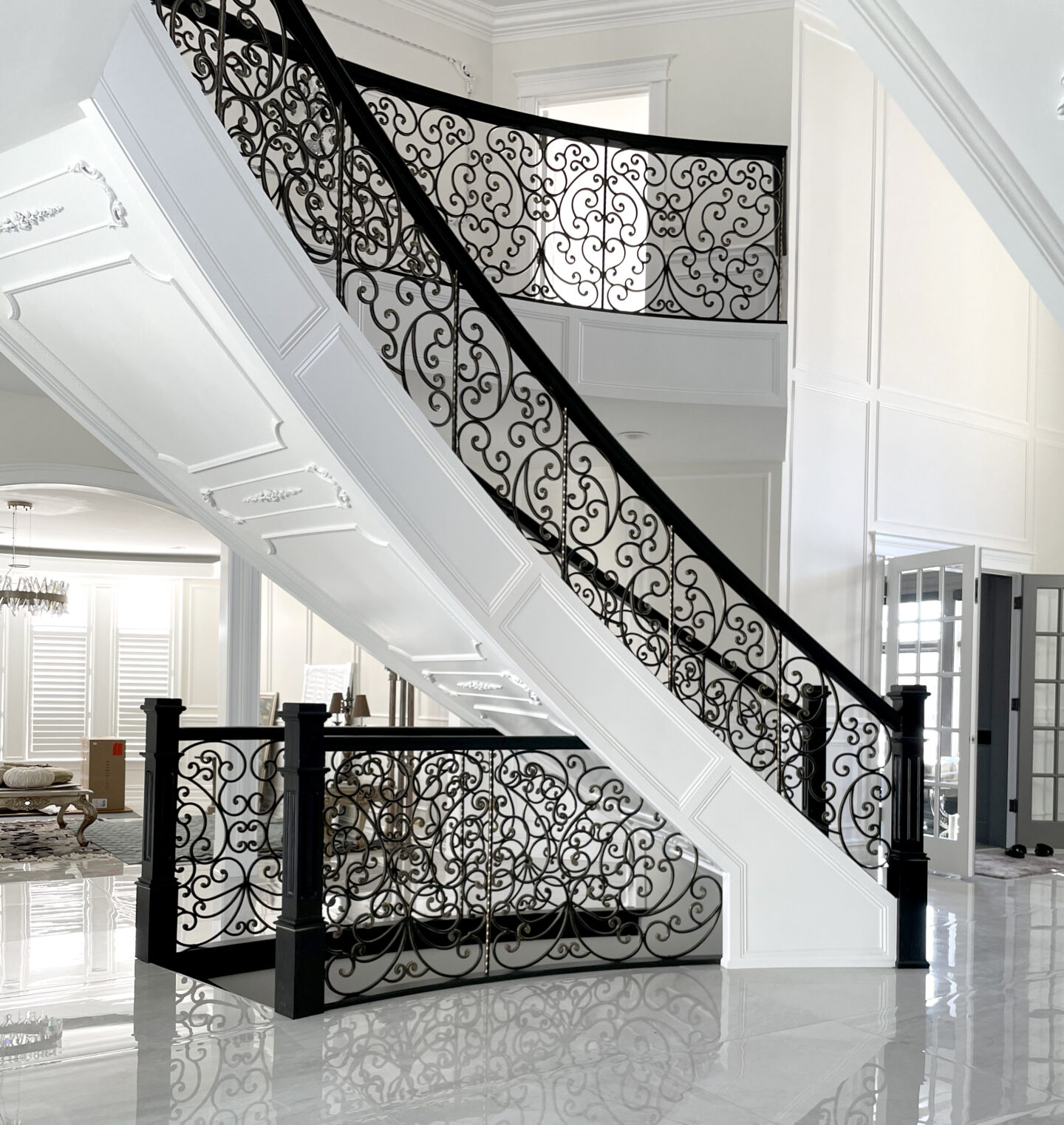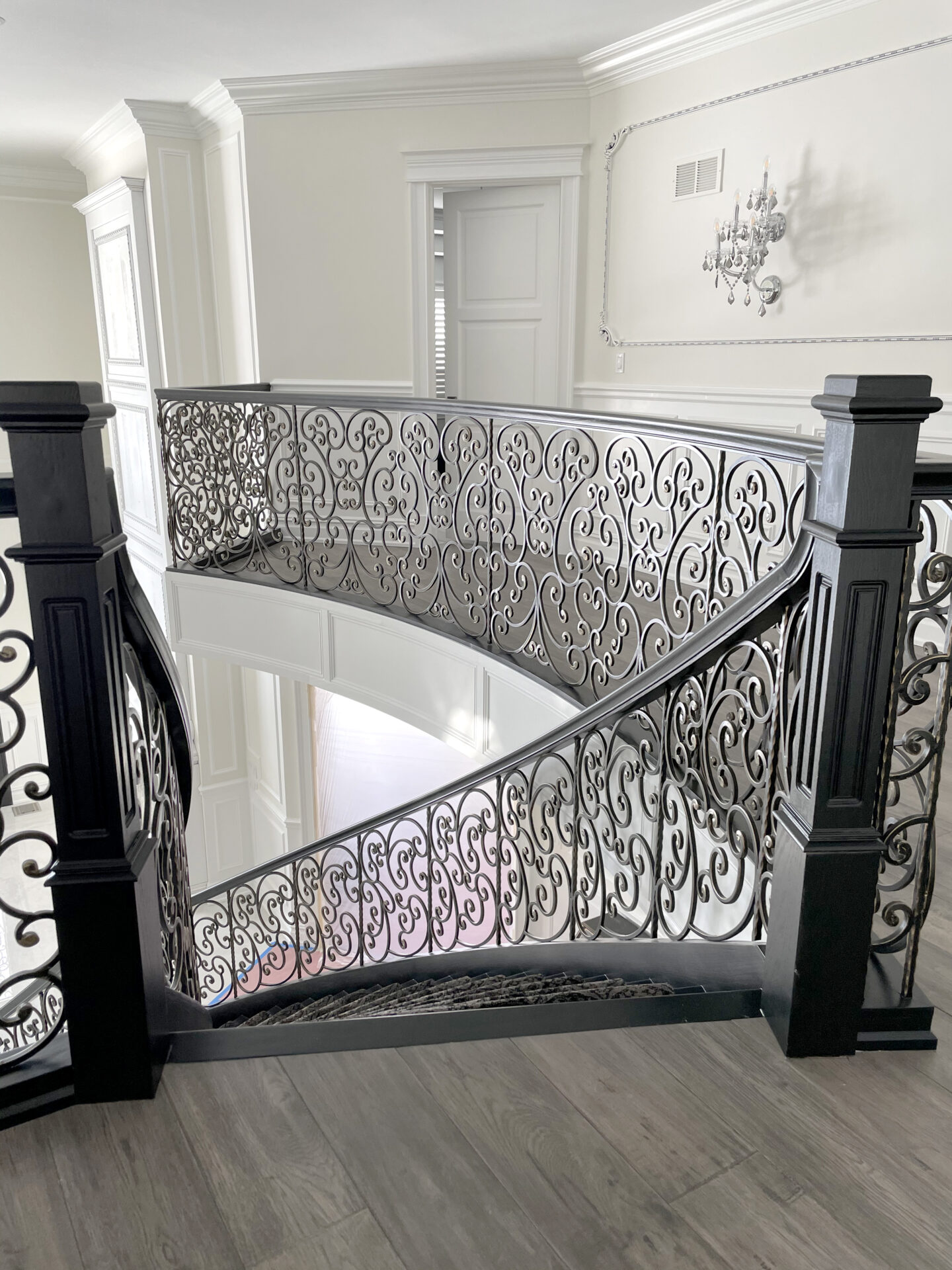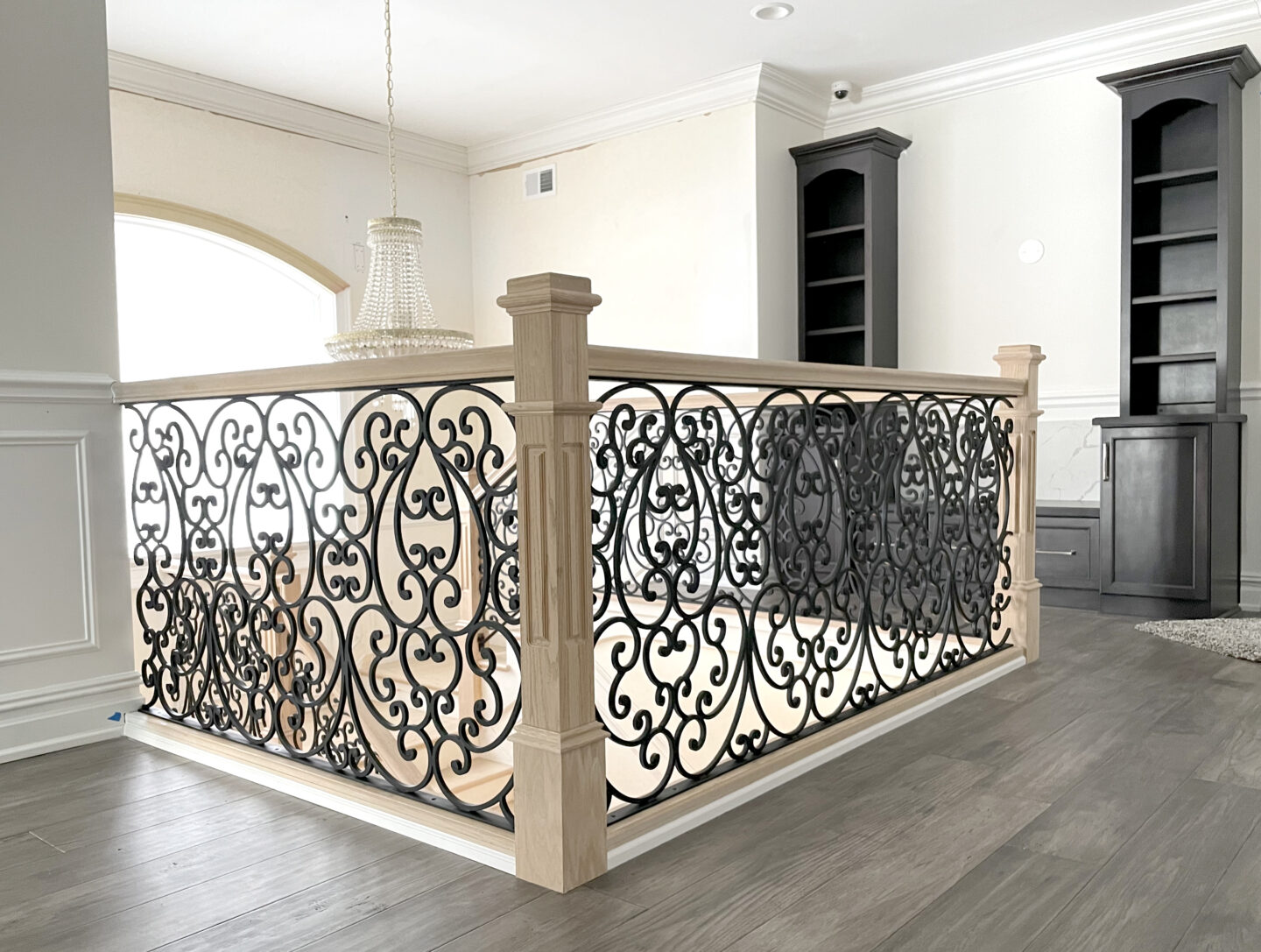 French Country wrought iron railings painted flat black in Oak Brook
R60
A customer in Oak Brook, IL was redecorating their home, which had a gorgeous grand staircase entrance featuring beautiful French country scrollwork style wrought iron railings and a gilded monogram as the centerpiece. They loved this style so much that they were looking for someone who would be able to replicate the same design and create several railings throughout other parts of their home.
After taking careful measurements of all the various installation locations, the team at SMW got directly to work at their state of the art workshop painstakingly recreating the same design for a variety of custom fitted railing applications. Once the wrought iron pieces were created, each piece was primed in gray and then painted with a durable coat of satin black paint to ensure a beautiful finish for years to come. All the pieces were then delivered to the location and carefully installed, to the complete satisfaction of the customer.
Our expert team of designers has several decades of experience and love challenges like these that allow them to combine their skill with creativity. Do you have a idea for a custom railing or have a unique aesthetic that you're looking to create in your home or business? Give our team a call and see how our gorgeous custom wrought iron railings can improve the look and value of your home.