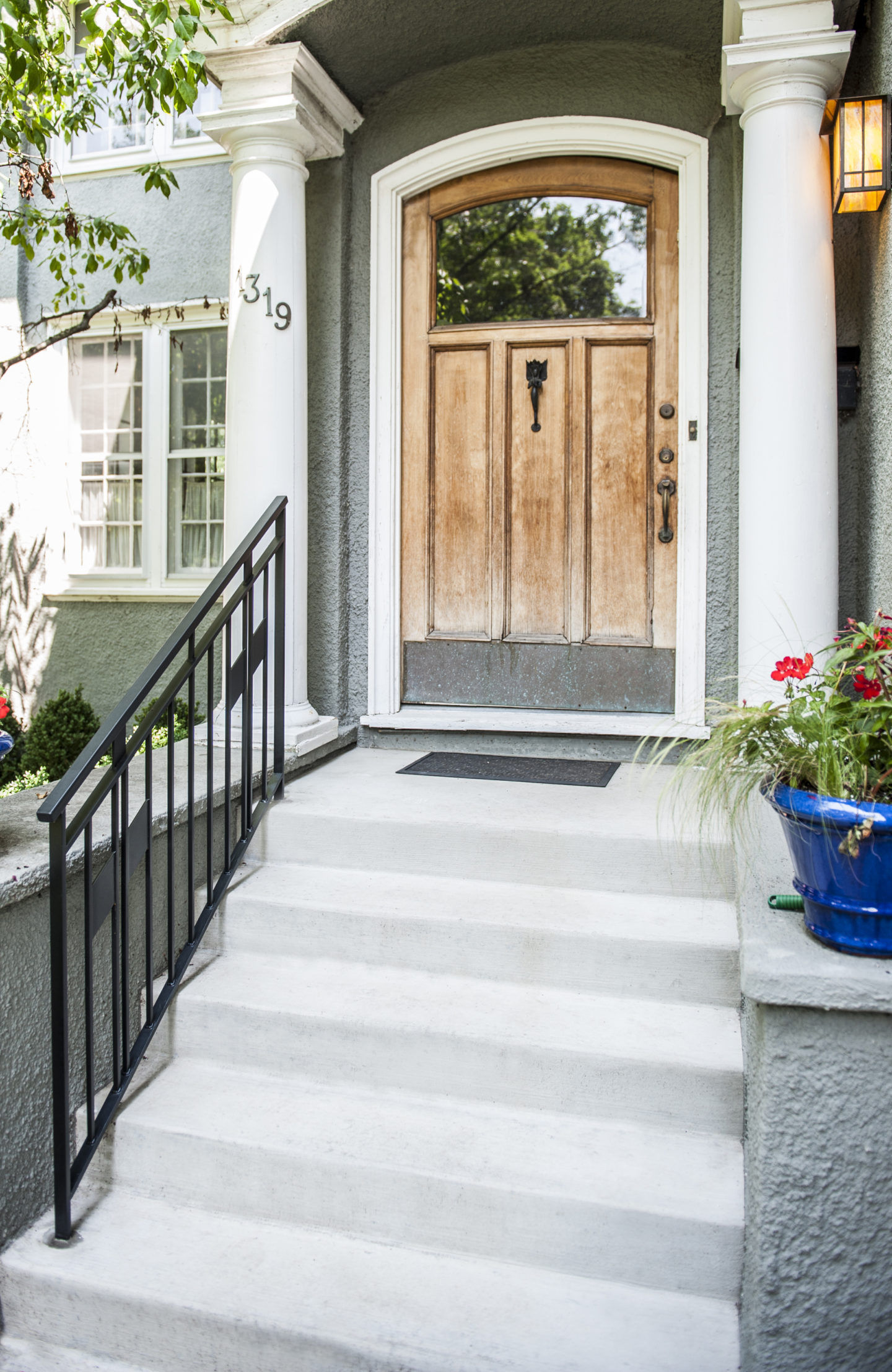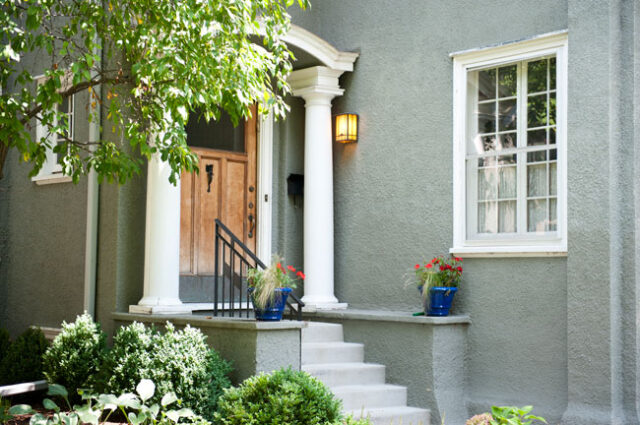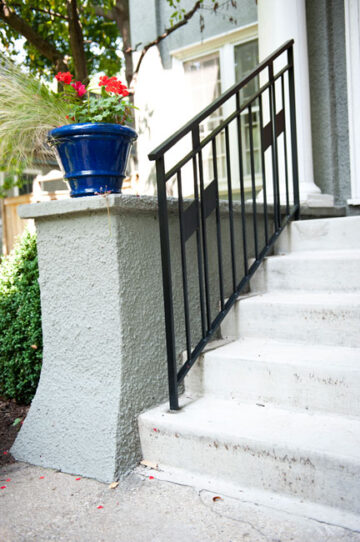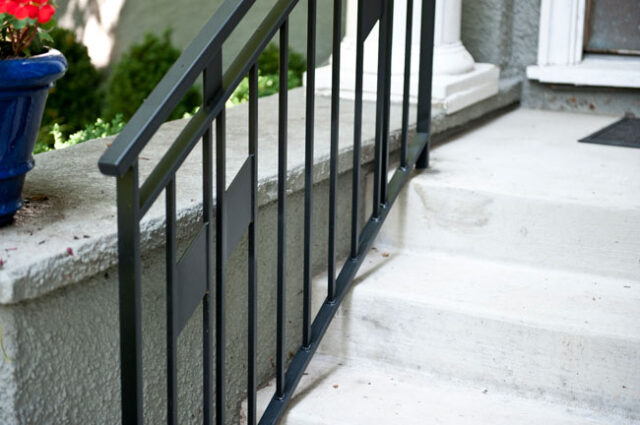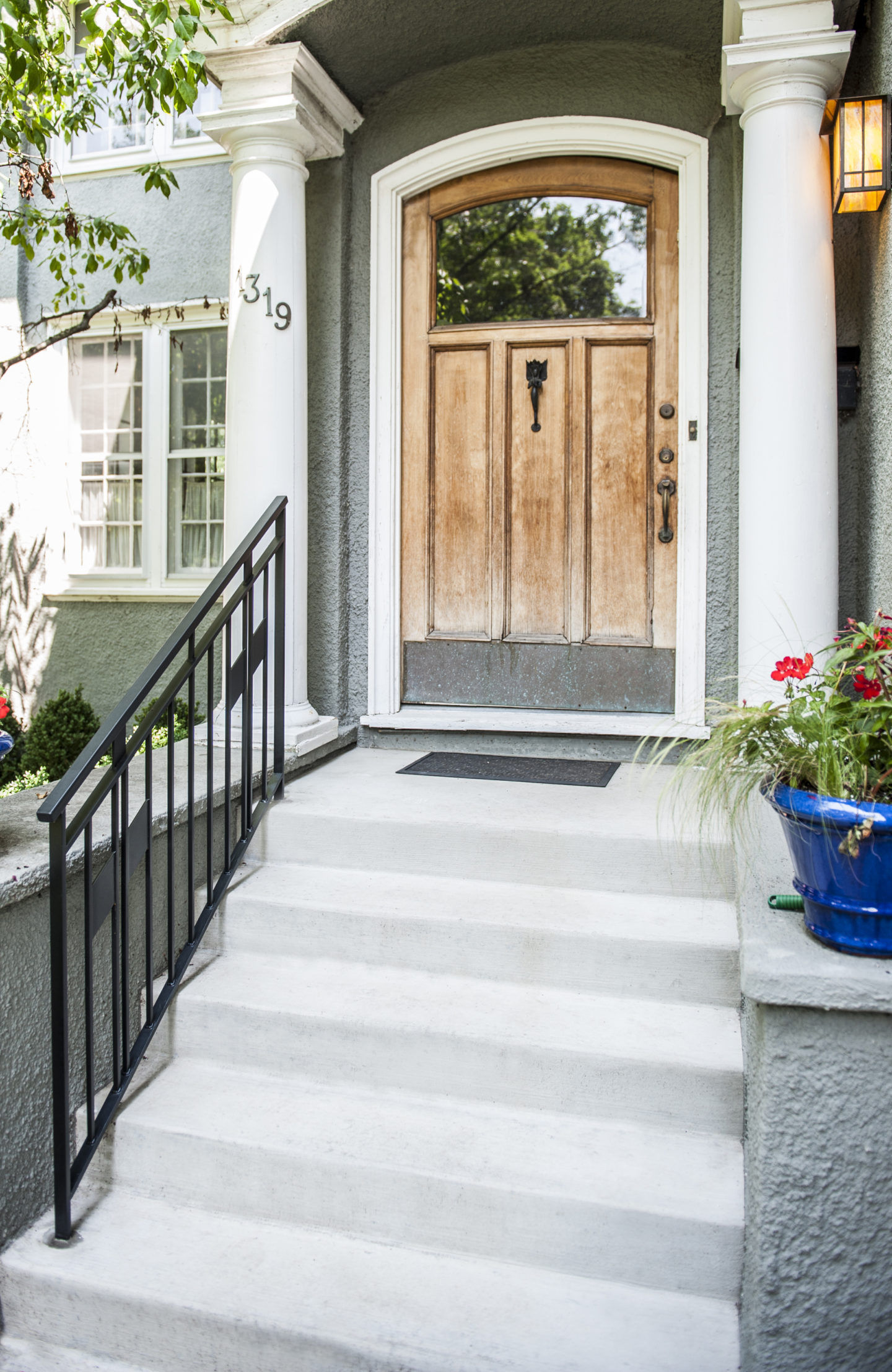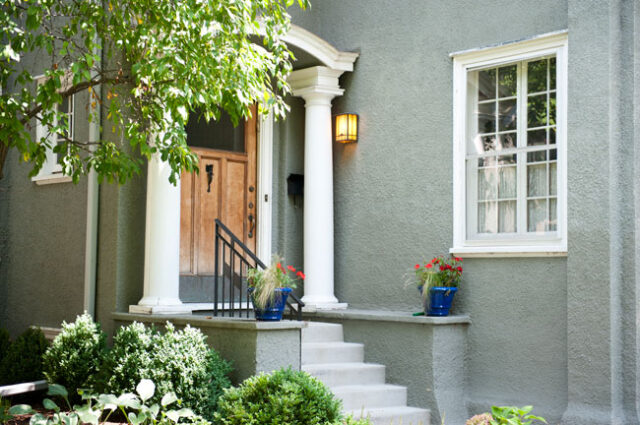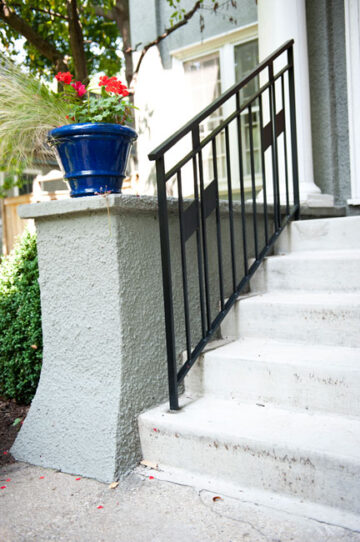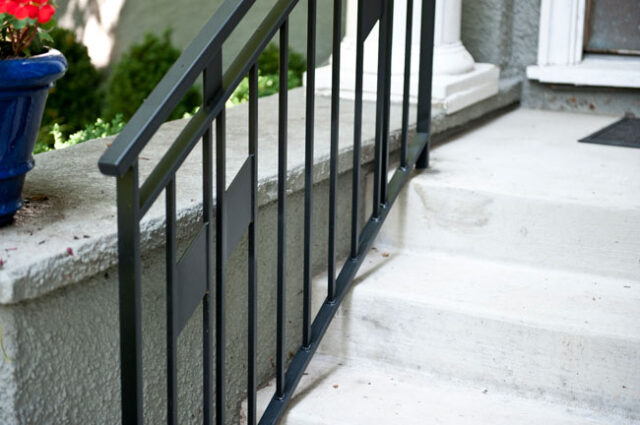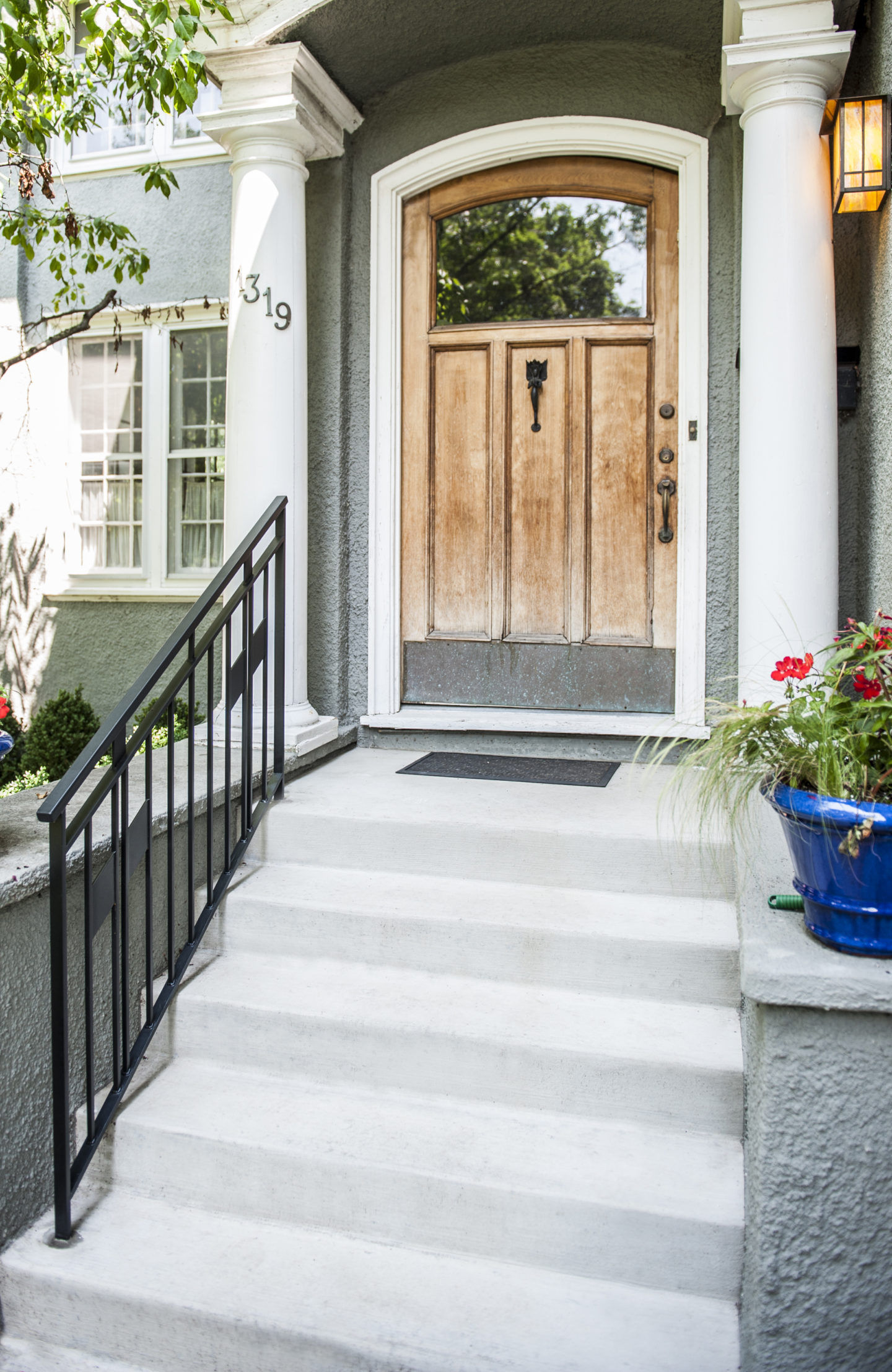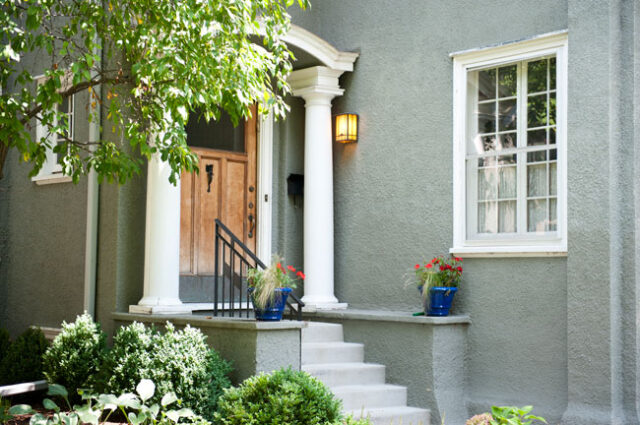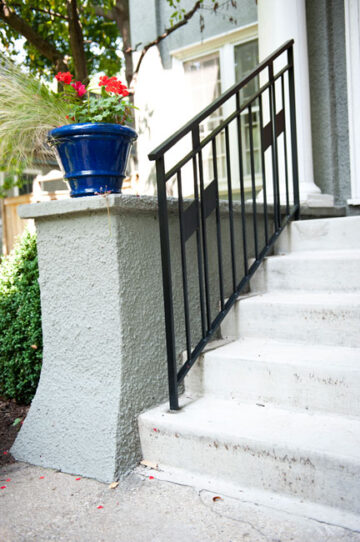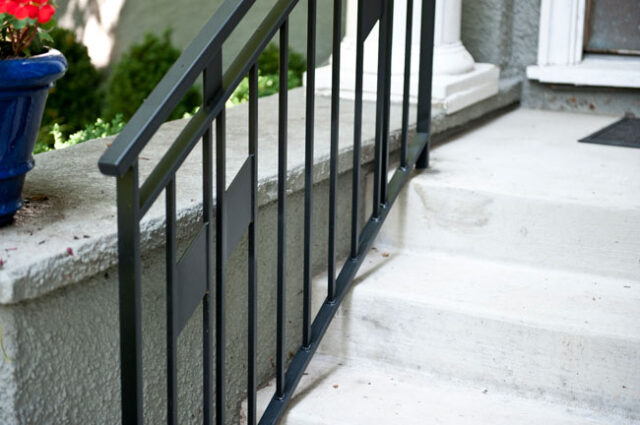 Urban Modern vertical bar wrought iron railings in Evanston
R13
A custom wrought iron Urban Modern exterior style railing painted satin black using vertical bar elements for a residential property in Evanston.
We recently had a client reach out to us that has a home in Evanston and they redid their front porch and for safety and security they needed a custom wrought iron railing installed. They were looking for something fairly heavy duty but also fairly modern that we did not in our custom railing section. We spent a few minutes discussing some options they have and some ideas they were interested in and we came up with this simple yet elegant design. This custom wrought iron railing is painted black and we do also offer powder coating to clients that are looking for a different finish as well as longer durability of the product.
If you have any questions about a particular railing or don't see something on our website – feel free to email us anytime and send us some ideas your interested in and we can put together something truly unique. We also have a lot of existing designs we have done for clients that we can adapt for your particular application and make modifications based on your tastes. We know that perfection is key and this is the reason for every job we look over every weld, every grind, every connection to ensure that the final product will be perfect! We work with residential and commercial clients for new and existing construction. All products are always up to code and we are available to fabricate custom stairs, awnings, balconies and much more!