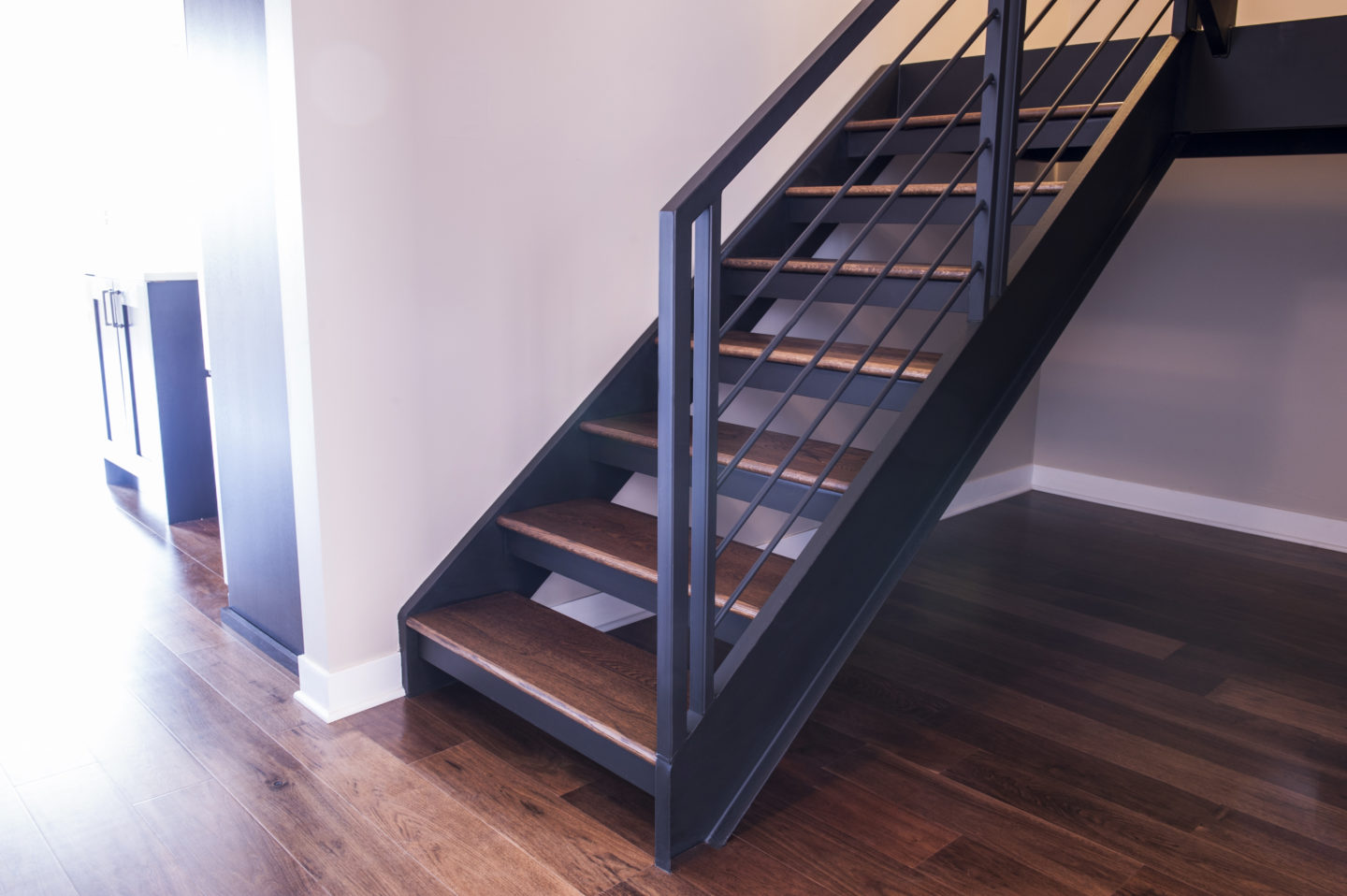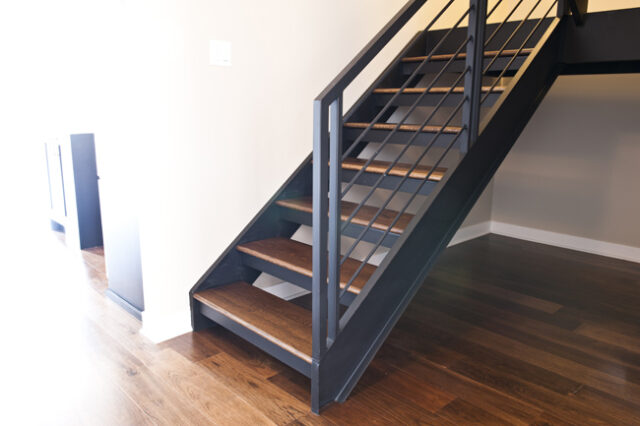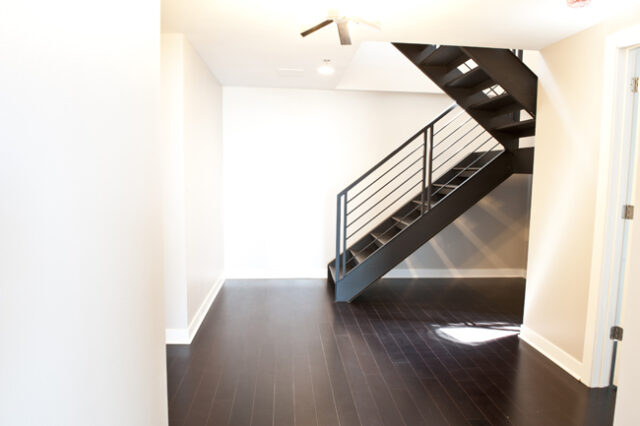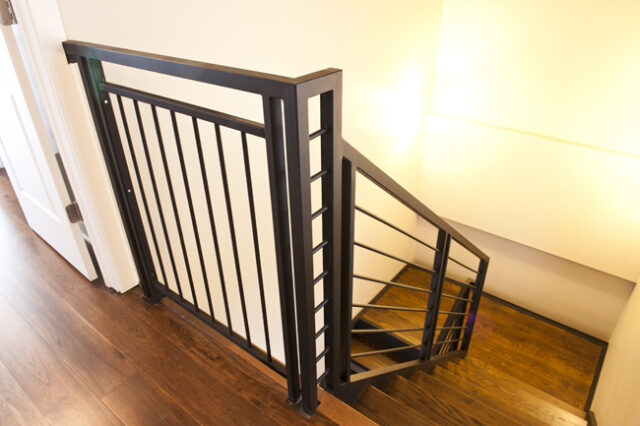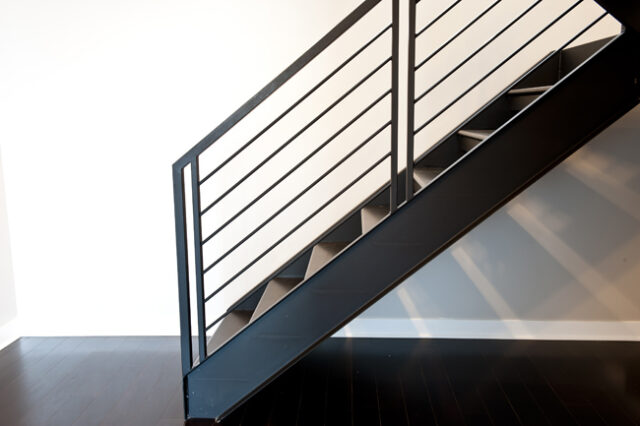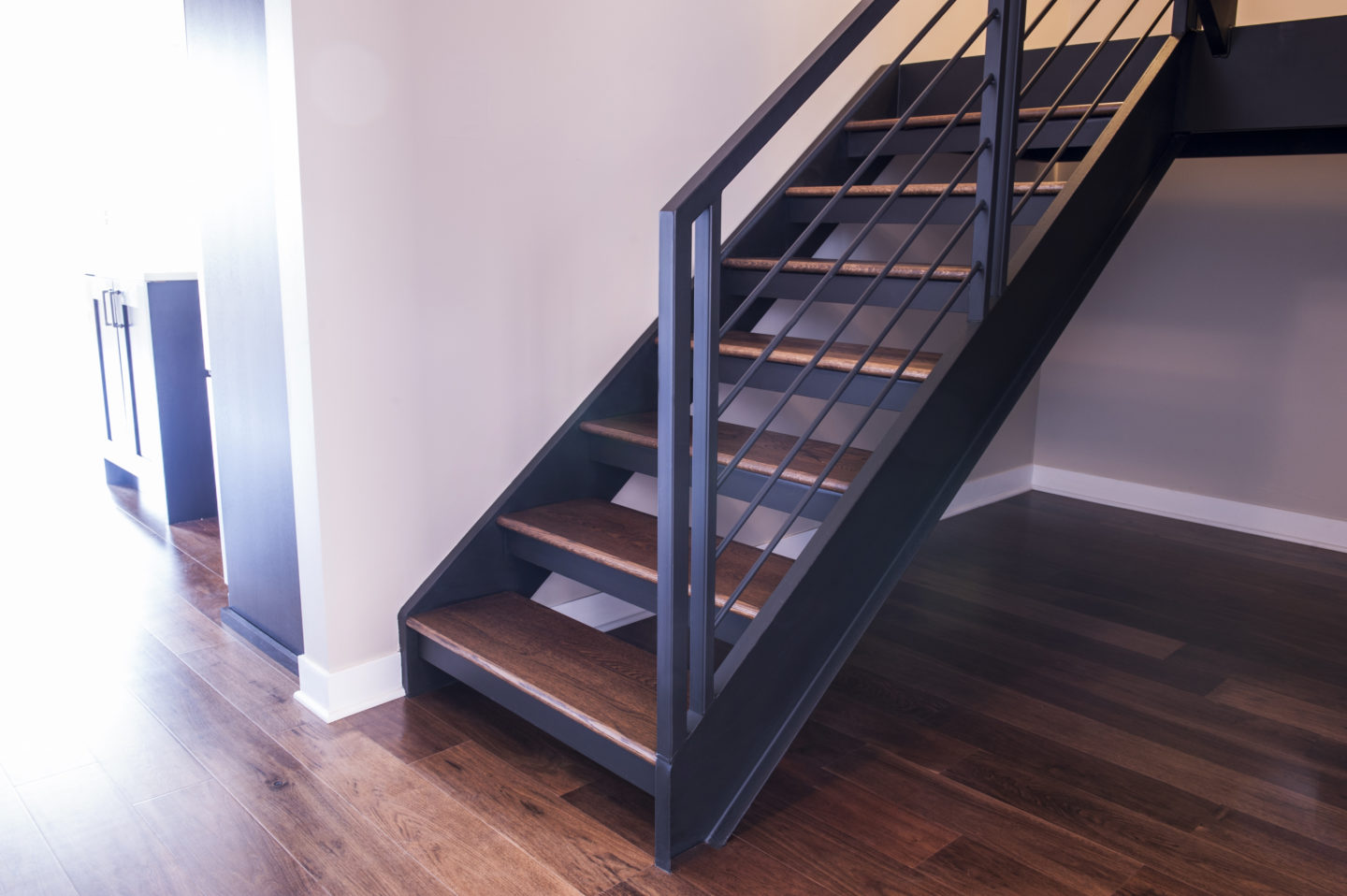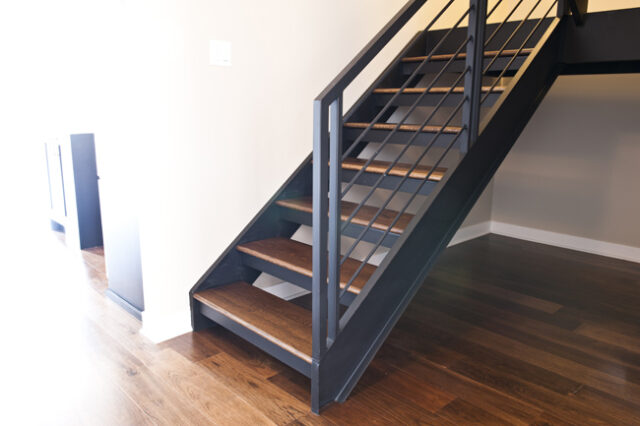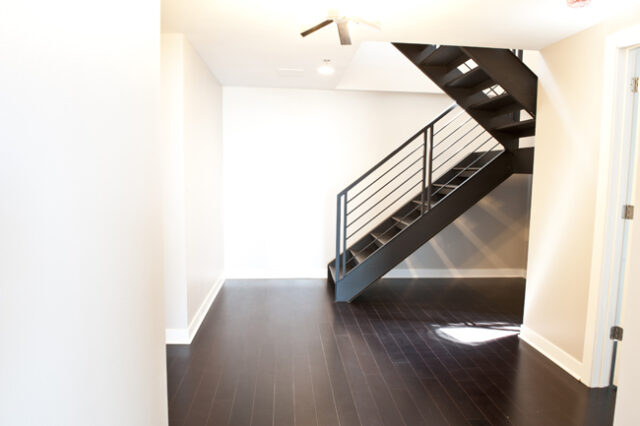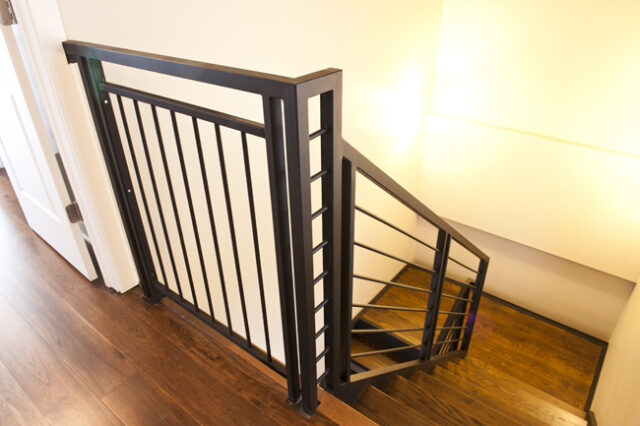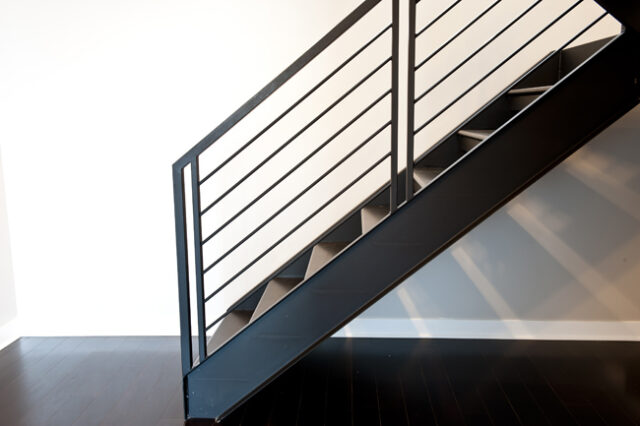 Urban Modern open riser wrought iron u-shaped stairs in West Loop
S2
A building developer purchased two floors of condos and wanted to connect them with staircases to expand the size of each unit while also keeping the design modern and sleek.
A contractor reached out to us looking to renovate a penthouse in Chicago in the Loop. The client was looking for a custom staircase with wood treads yet something modern with open risers. We came in to do all measurements before the two penthouses were combined together into one unit. We utilized regular steel for this application, which we primed and then once construction was over a painter went in and painted. We also met with the carpenters to ensure that the supports for the wood steps would be perfect. We reviewed all elements and this is the result of this project. Also initially the contractor gave us a rough design he wanted us to adhere to and this was made custom just for these penthouse suites. We designed 2 sets of custom stairs for each unit and they turned out amazing.
The combination of wood with metal often leads to exceptional design, one that we love to offer to all of our clients. We partner with a carpenter if one is needed for any project in the case of removing existing railing or for a new construction such as this project. Next time your in the market for a custom wrought iron staircase or a beautiful open stairs with a modern rail, give us a call. We ask everyone to just email us a picture of where you need the railing and a design and we get pricing for you within 24 hours. All projects, whether it be a custom modern railing, residential window guard, or even a custom Juliet balcony – we are here to take on any challenge. Please also be advised that we do ship and we only utilize steel and aluminum materials.