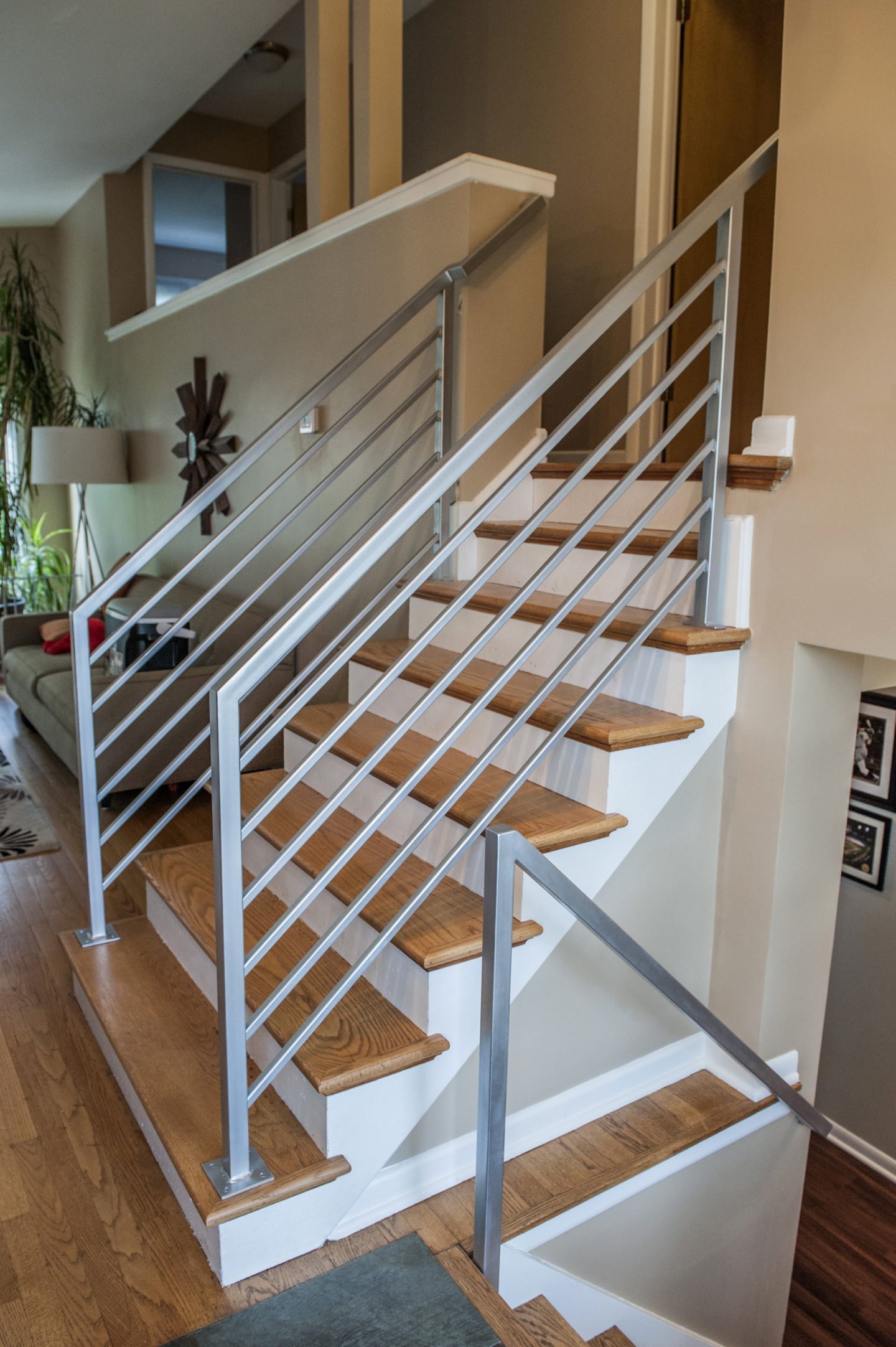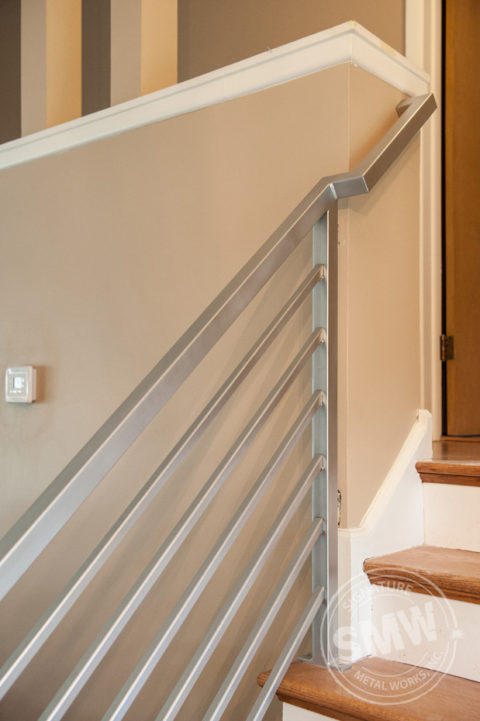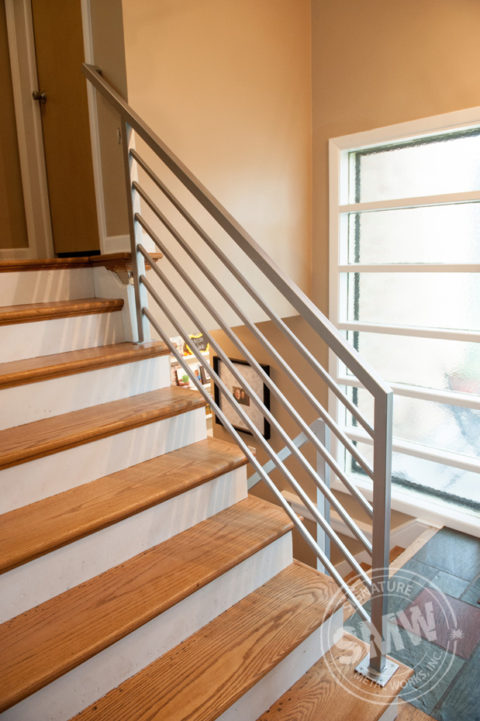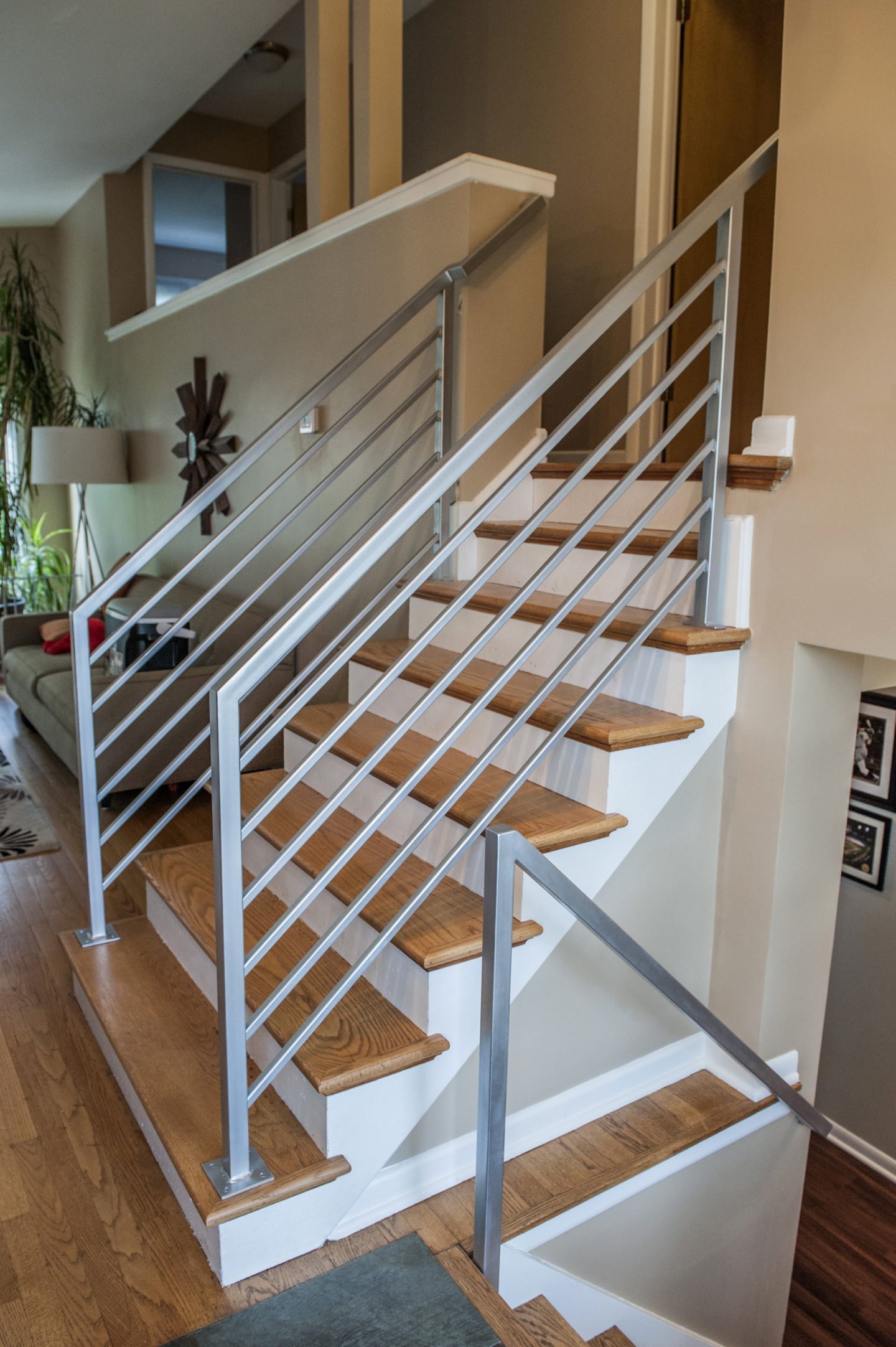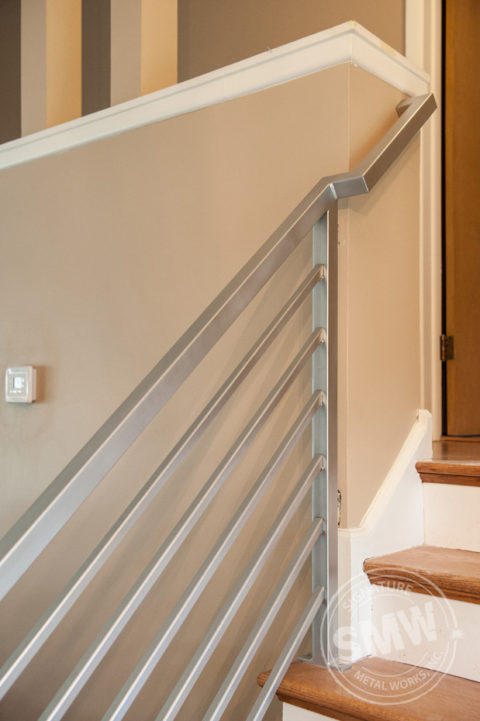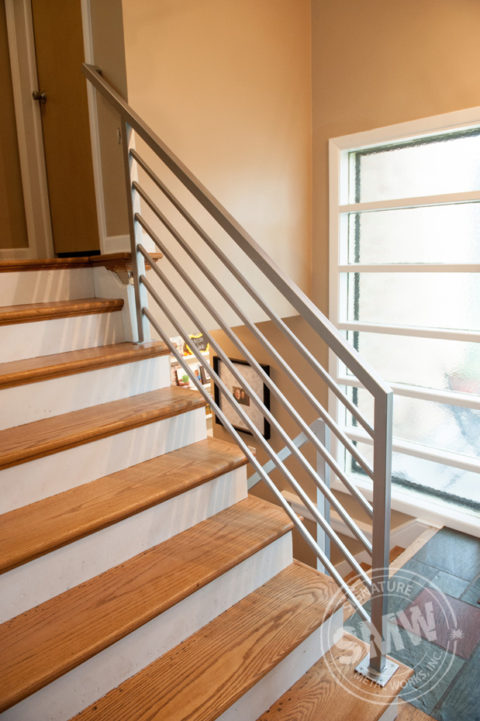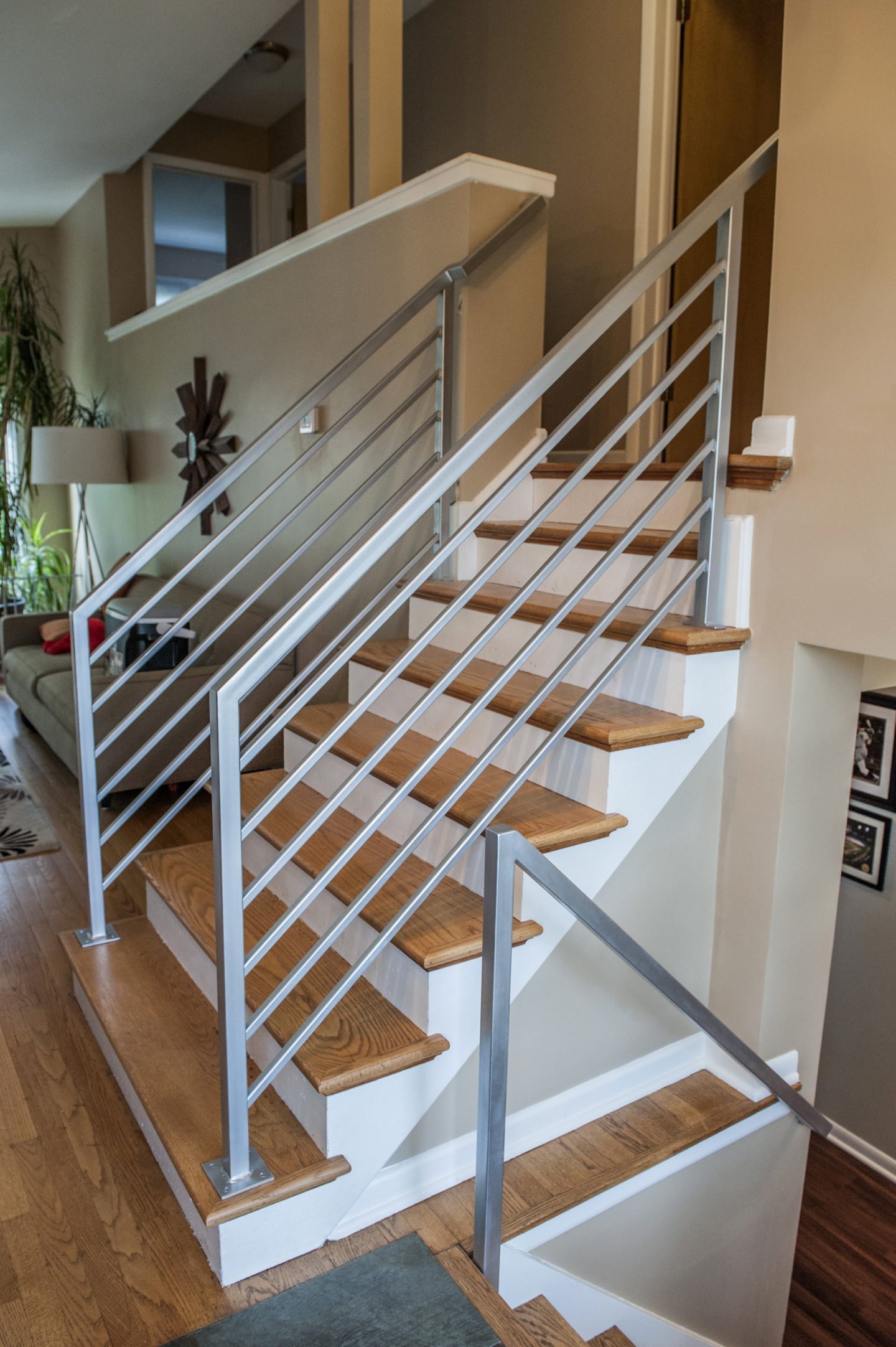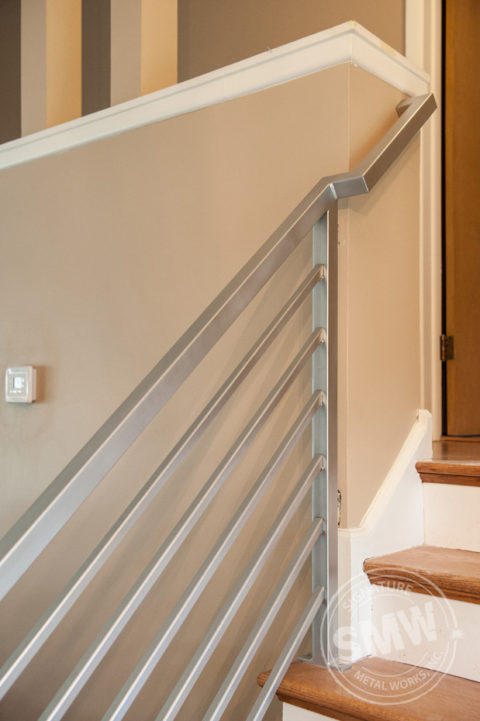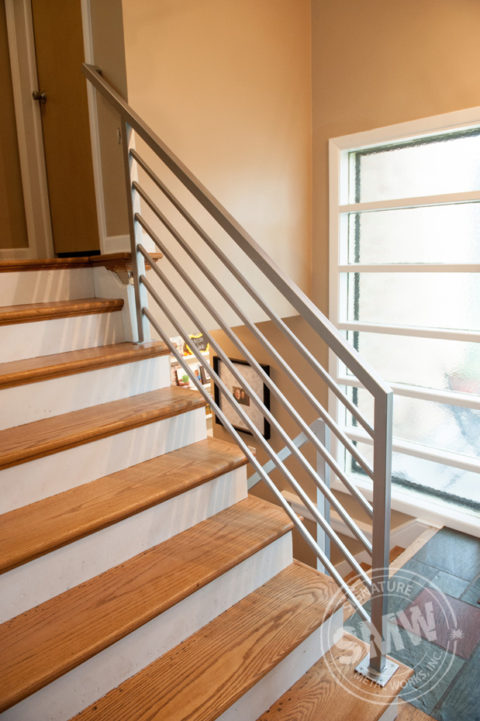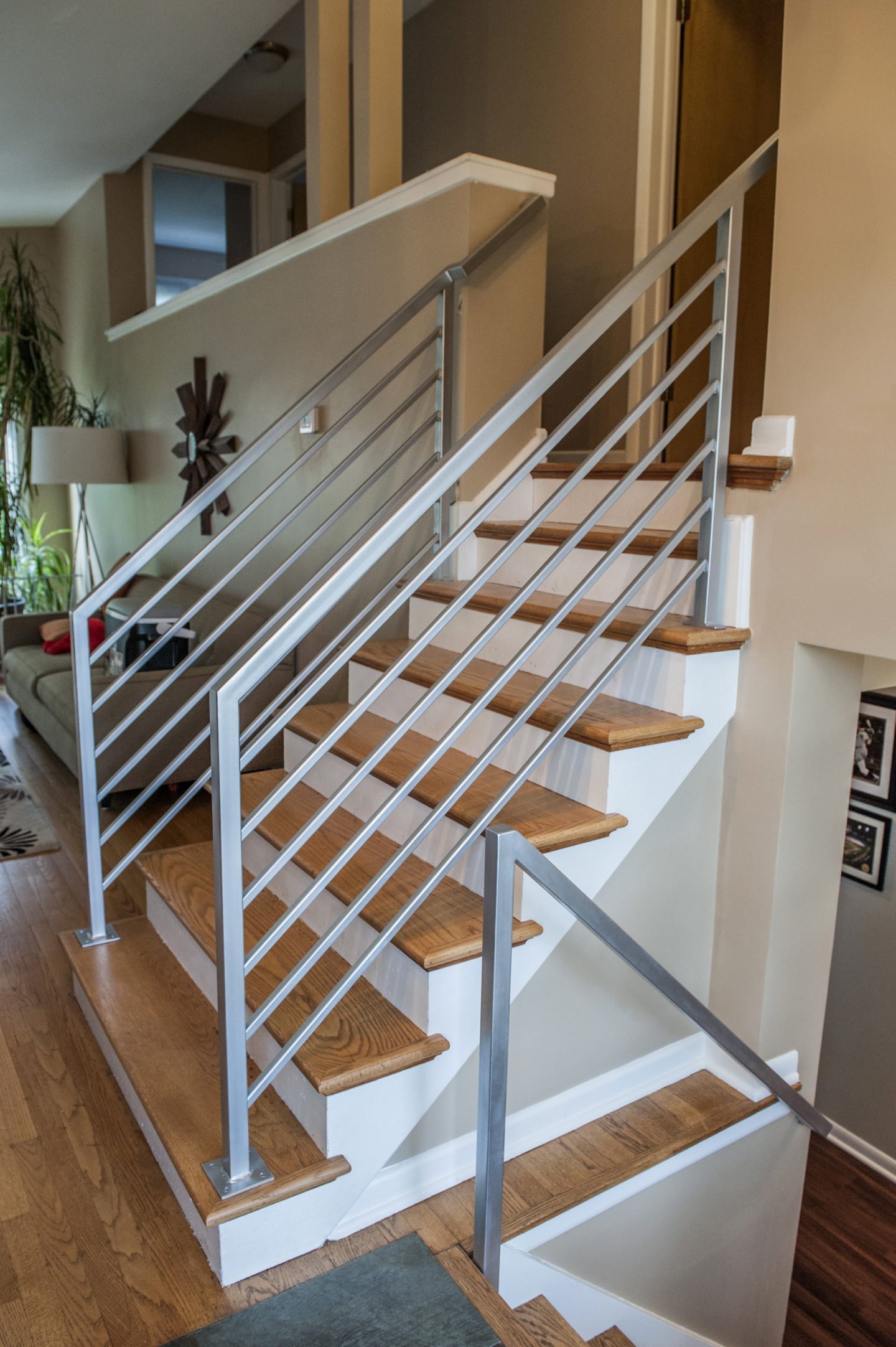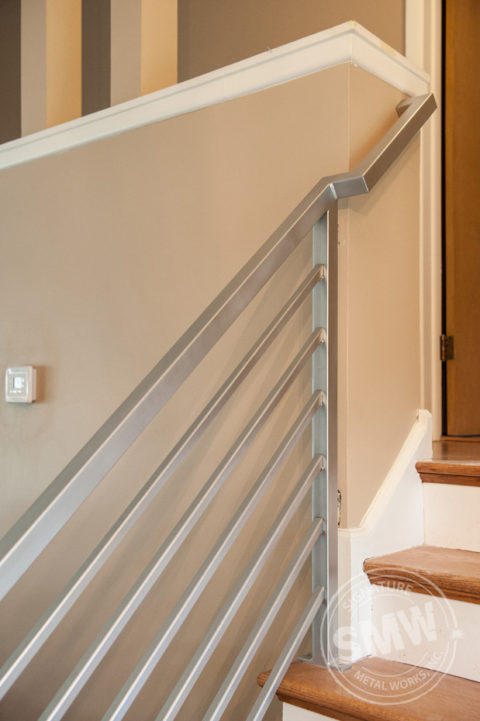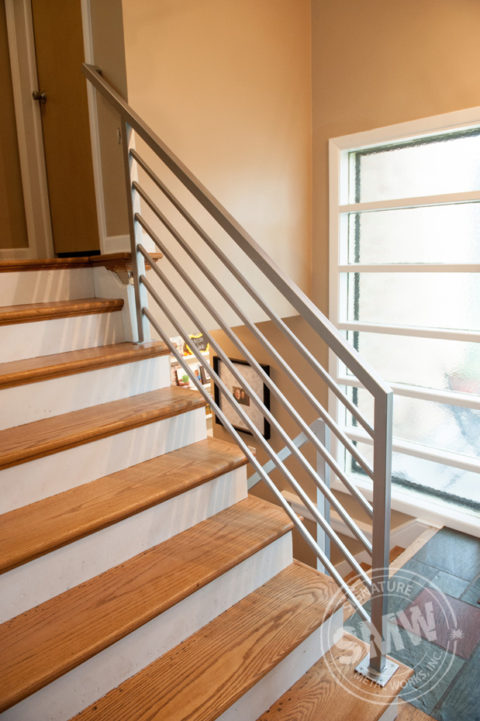 Urban Modern horizontal bar wrought iron railings in Arlington Heights home
R15
Making the choice to start a home renovation project is often an involved process. Not only do you have to decide what to change, you have to find the right craftspeople to create what you need, if it doesn't already exist. Sometimes you know that a change is needed, but aren't sure where to begin. If you are looking to use metalwork in your home, we can help you!
The owners of a home in Arlington Heights chose us to replace a fifty year old railing on the main central staircase of their house. These stairs were the heart of their home: something that could be seen as soon as they walked through the front door or simply while resting in the living room. It was also a central conduit of travel to the bedrooms upstairs and the rest of the living spaces. The old railing was dated and worn, and the homeowner decided they wanted a fresher look more fitting for the twenty-first century.
This Urban Modern style custom steel railing was built using wrought iron and two styles of tubing: 1 1/2 inch square and 3/4 inch square. This gave the installation a geometric look with the larger squares serving as the function and the smaller squares serving as the flair. It's always really exciting to mix together two complimenting looks, in this case the industrial and the natural. The metallic silver painted finish really made the structure pop against the wooden floors and stair steps. The secondary banister, which lead into the lower level rooms, was less complex than the upstairs central design, but no less modern and exciting. With a dramatic angle, the downstairs handrail pointed in the direction of travel, sweeping the residents down or up throughout their home. This change brought new life to this older home and has become a center point for their home's design.
In just a few weeks' time, this family was able to transport their home from the past into the present. By using a long-lasting metal, they have something that will improve the value of their home and become an endearing fixture for many years to come. We're proud of our work and we know that our clients are proud to have our work in their homes and part of their lives.
If you are ready to transform your home using custom metal fabrication, please contact us! We work with a variety of metals and can find a look and finish that is perfect for your home. If you are looking to transform your commercial business, we can help with that too! Our craft is at the heart of our business and we would like to use our skills to help revitalize the heart of your home.