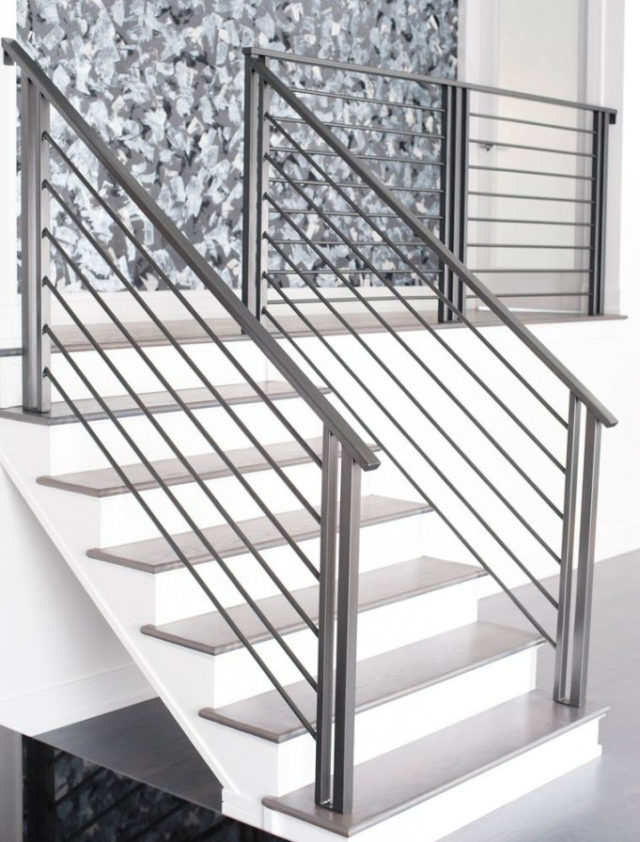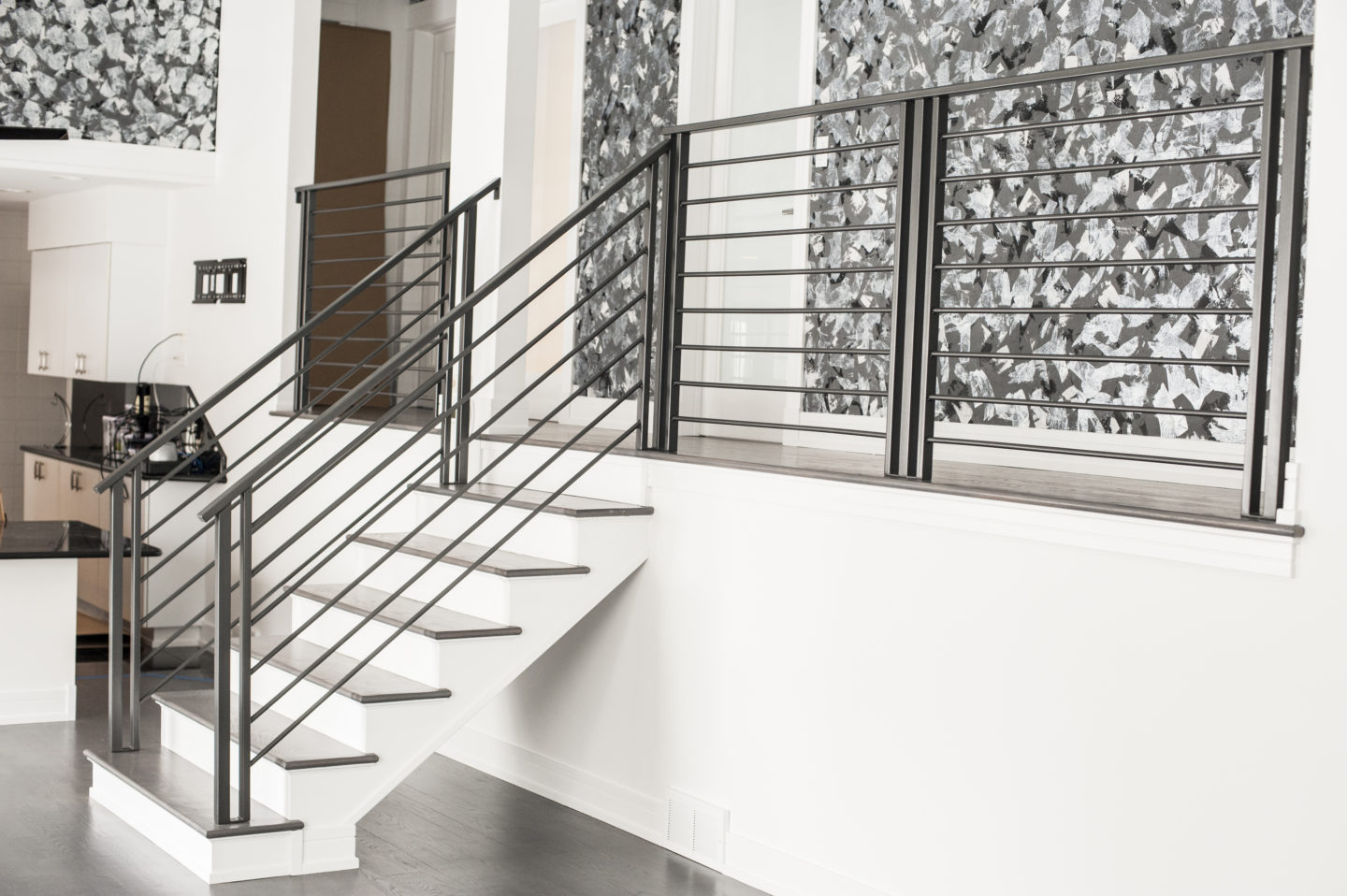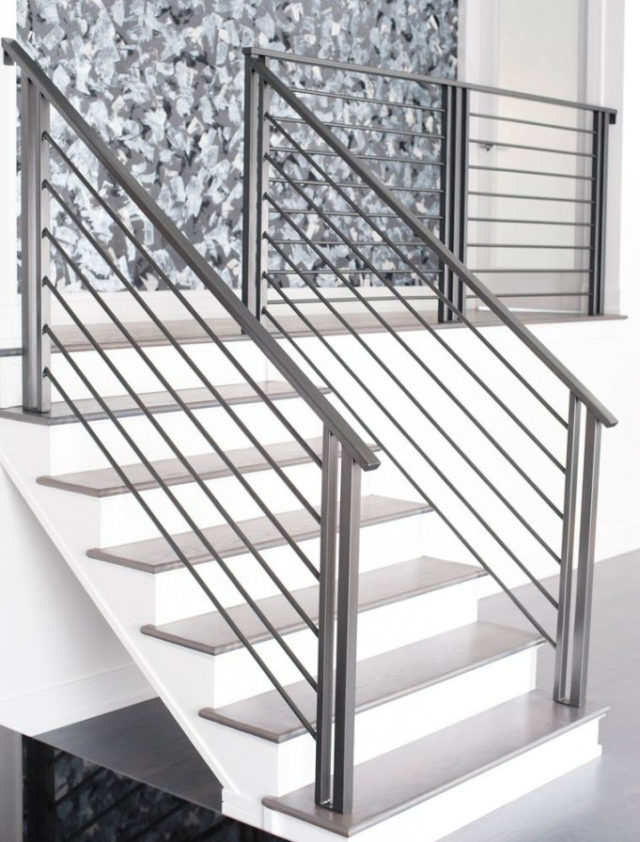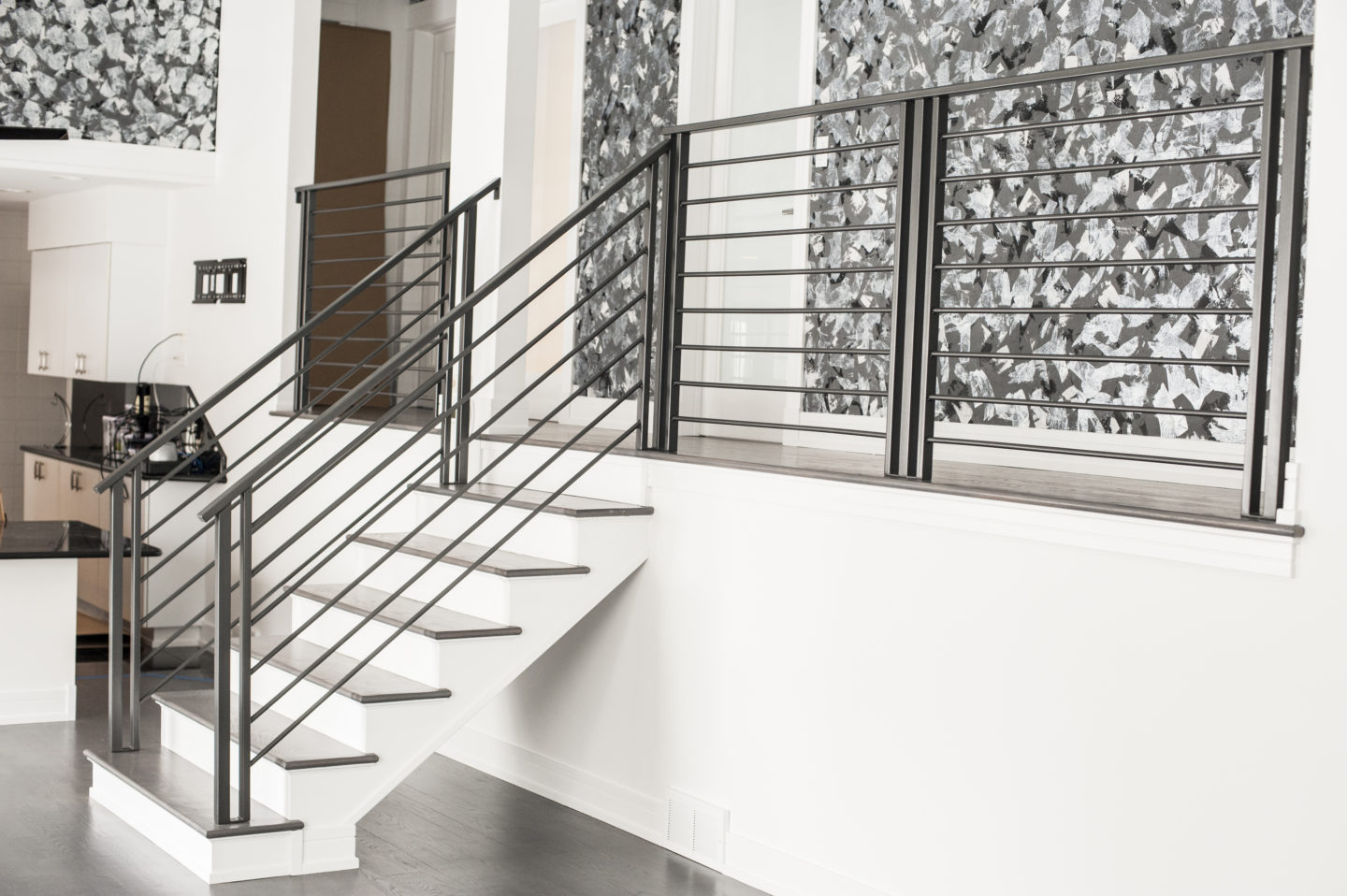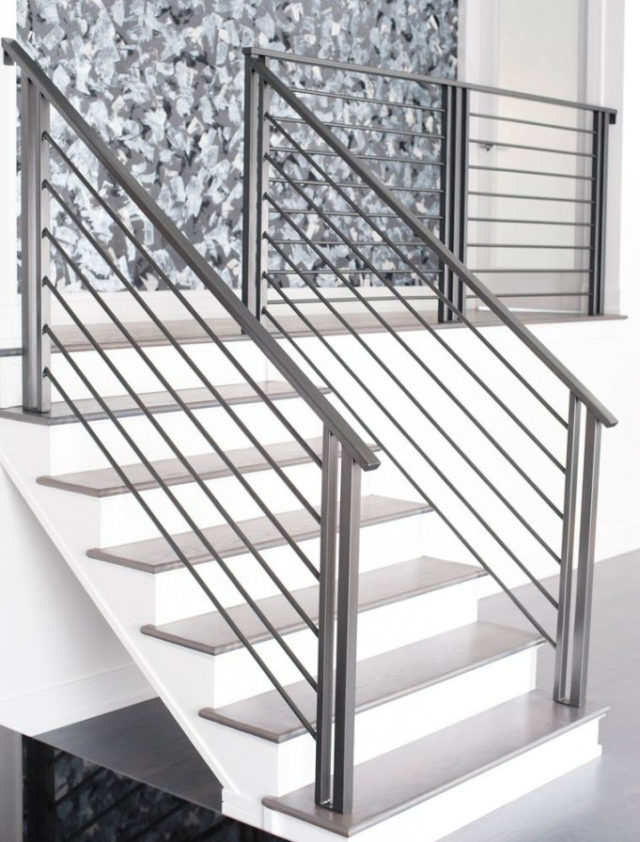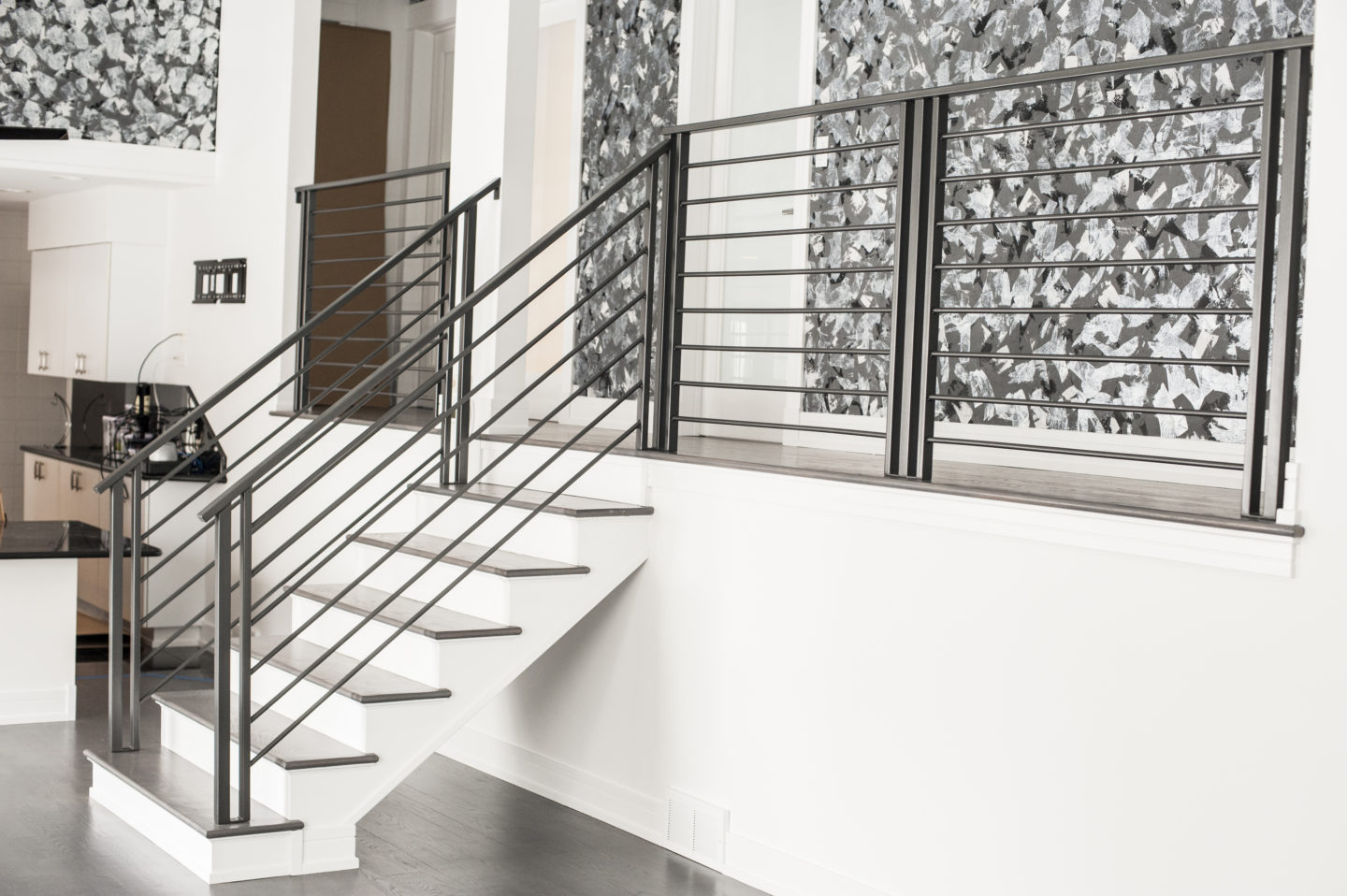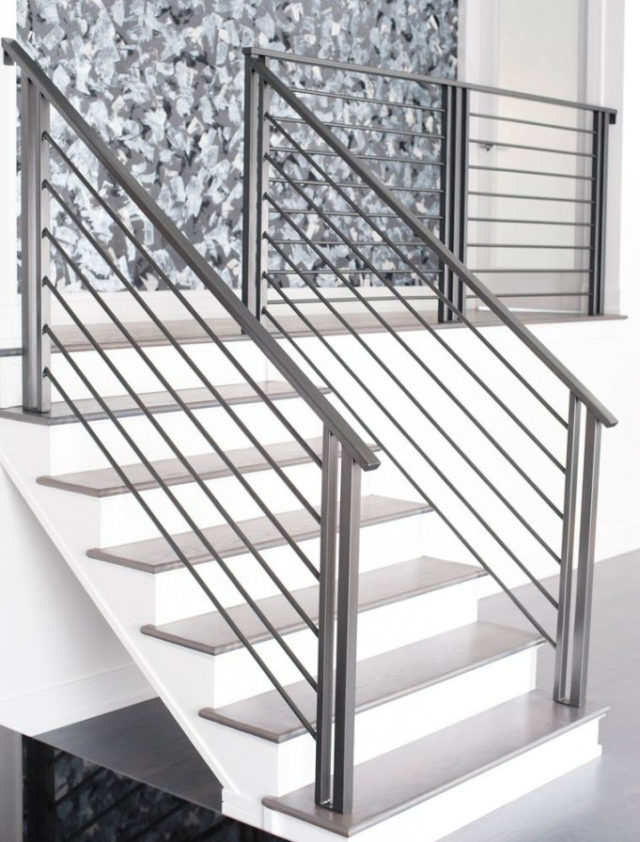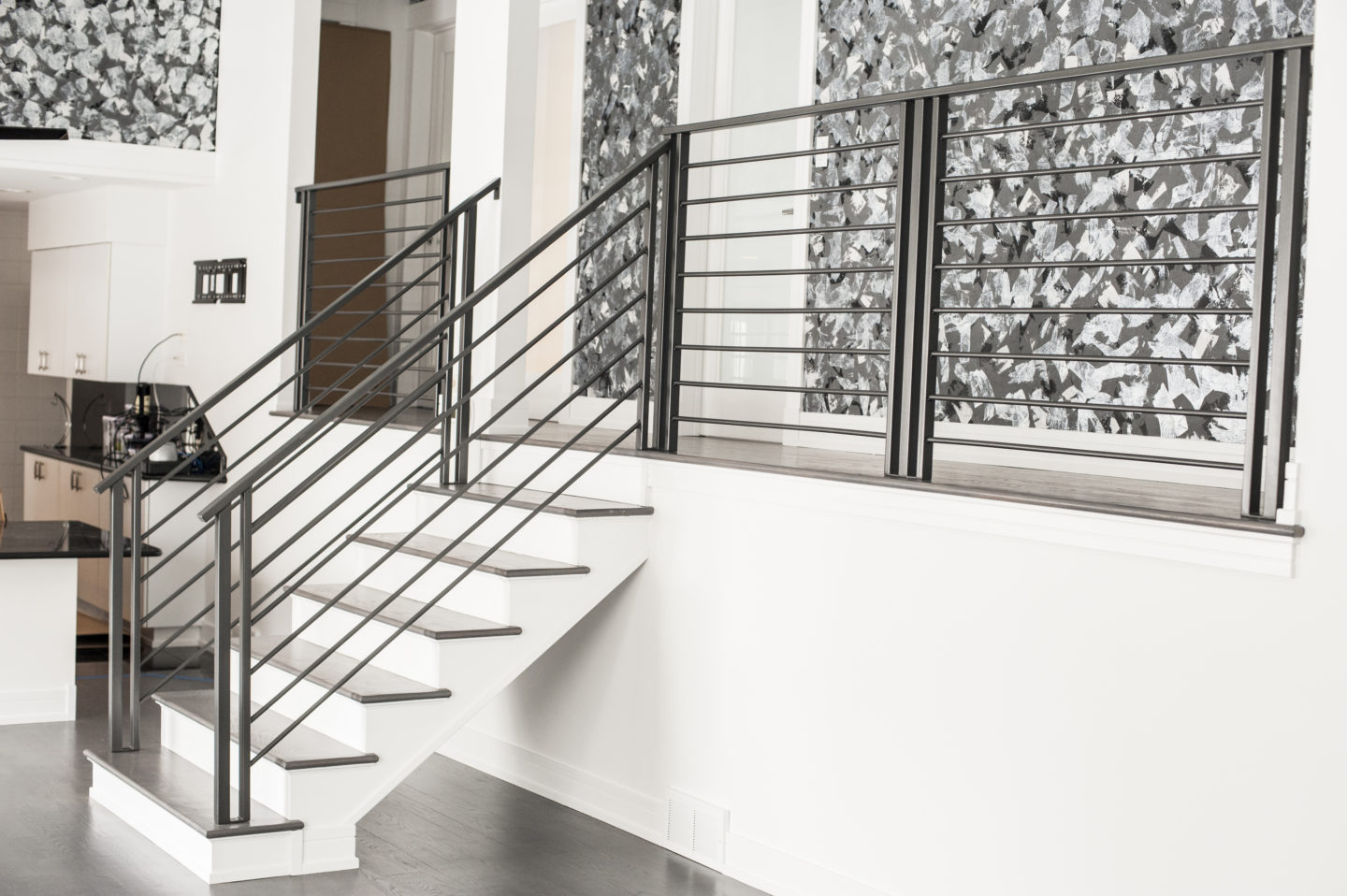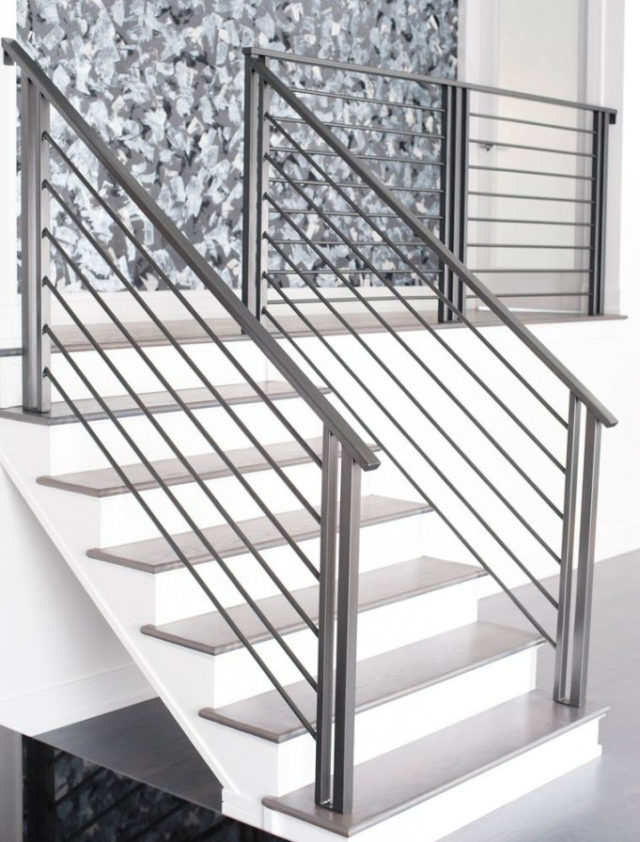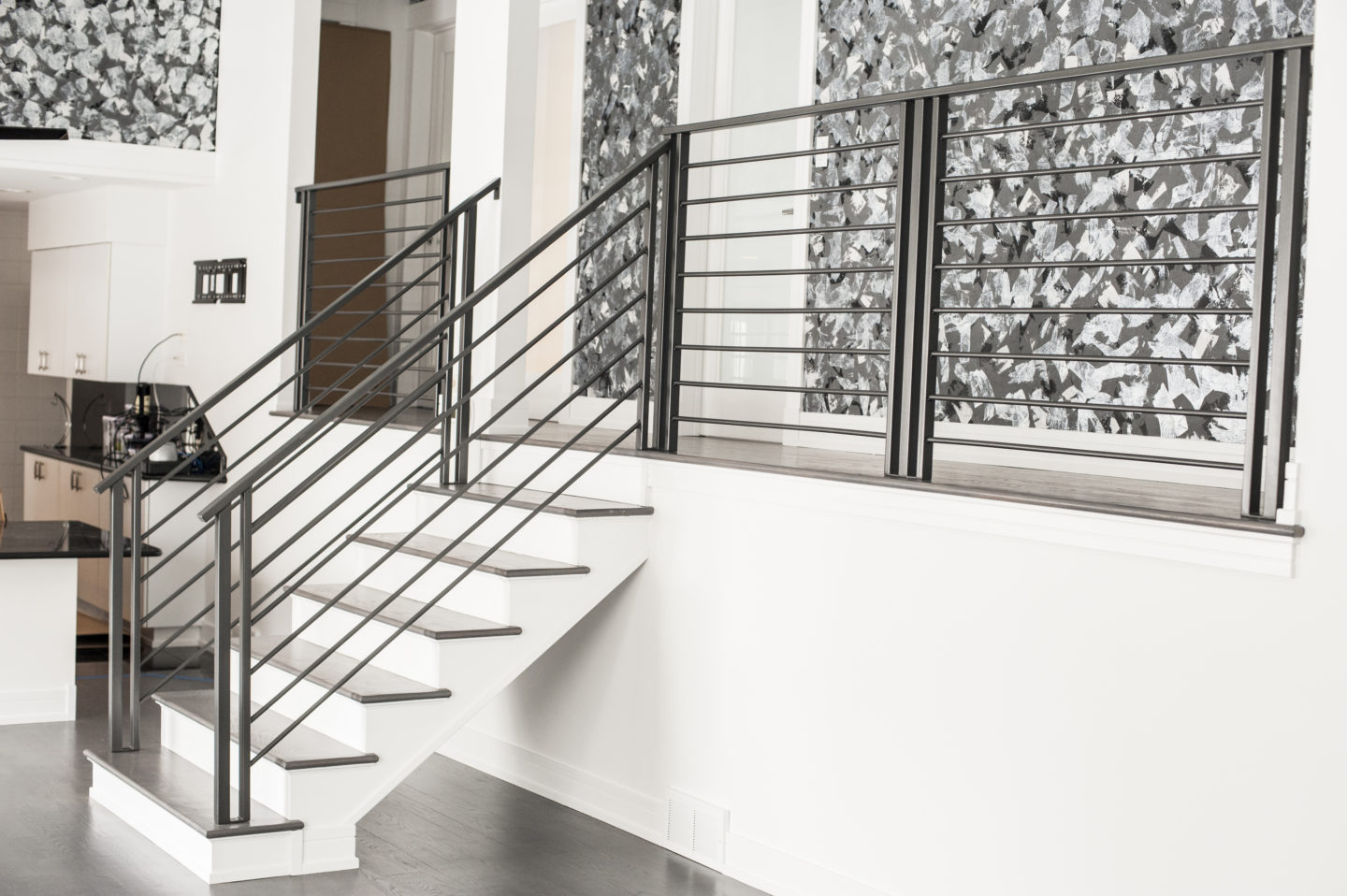 Urban Modern horizontal bar wrought iron railings in Rosemont
R16
We recently had a client in the city of Rosemont reach out to us to fabricate custom residential railings based on one of the designs in our railing gallery. The home was undergoing major renovation and once the floors were in and complete we came in to do our measurements. Please keep in mind that these final measurements can take 2-3 hours, sometimes more, depending on the project. We take our time to measure everything as precisely as possible to ensure that all we have to do when it's time to install is set the product in, and it will perfectly nestle into its designated space.
This customer went with a wrought iron railing with horizontal bar elements, in the Urban Modern style, but we also have a wide selection of railing ideas on our custom railing section. Don't see one that looks similar to what you want? No worries, we can fabricate something custom just for you. The railing idea page is there to serve as inspiration. You can peruse some of the railings that we have fabricated in the past and get ideas for what design might work best in your space. We need to understand what kind of design or style you're interested in to fabricate something truly amazing.
Please keep in mind that all of our railings, stairs, balconies and much more are all custom projects. We do not have anything in stock – everything is made specifically for you – for your client – for your project. This way we can ensure that a product will fit perfectly and will support or adorn the overall design of your space.
Have an idea for a railing you don't see? Either send us a picture of the railing or simply come in and talk to our railing designers to create a beautiful railing that suits you! We understand that sometimes you want something specific but you can't find it – custom is the right way to go! We are not just making steel – we are making functional art that will compliment your home or commercial area. We are your leading Chicago metal fabricator!