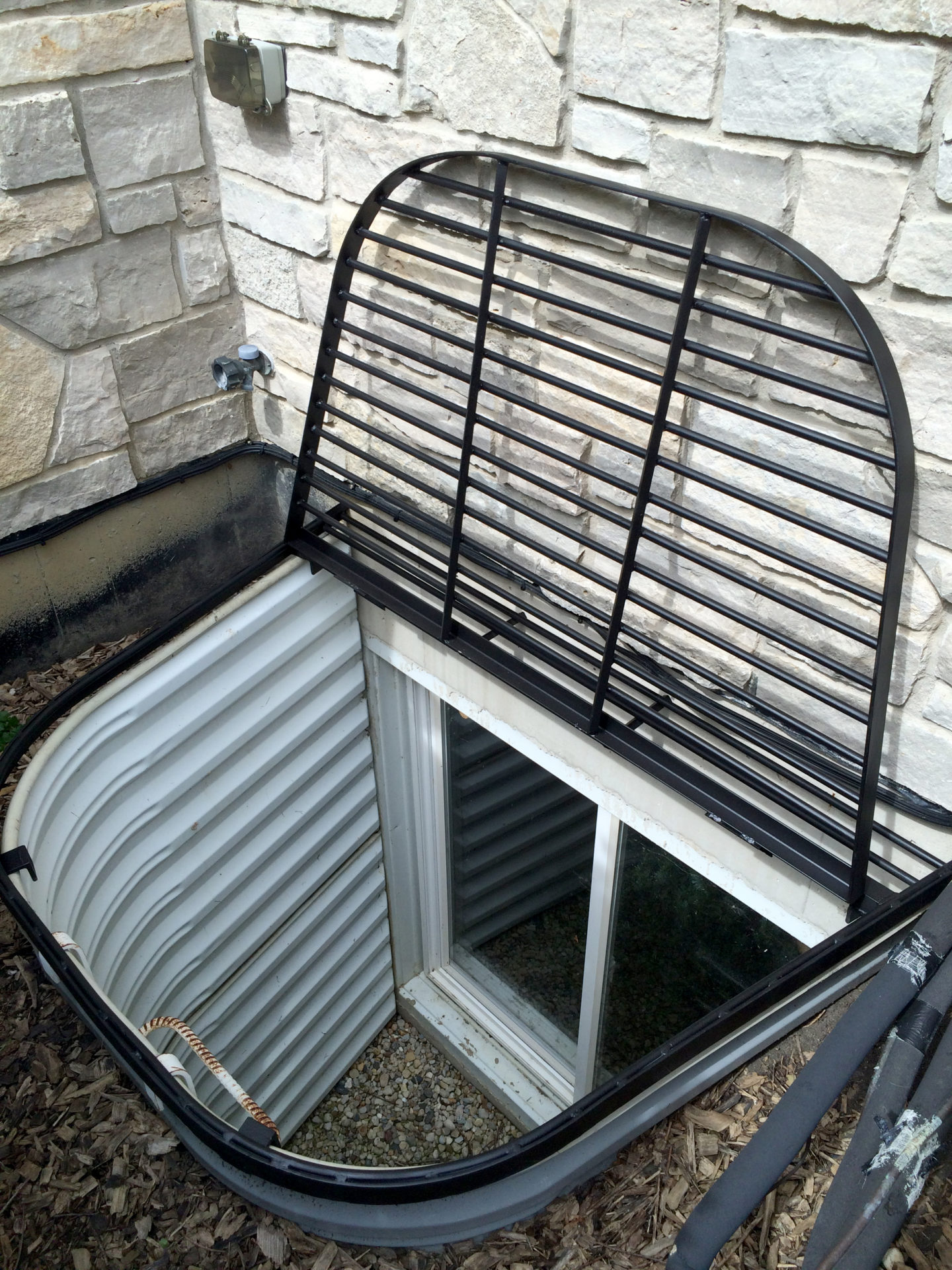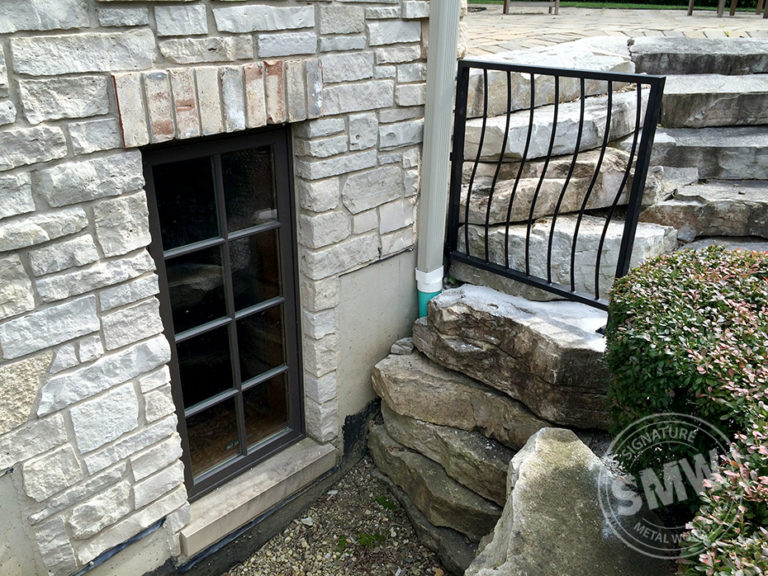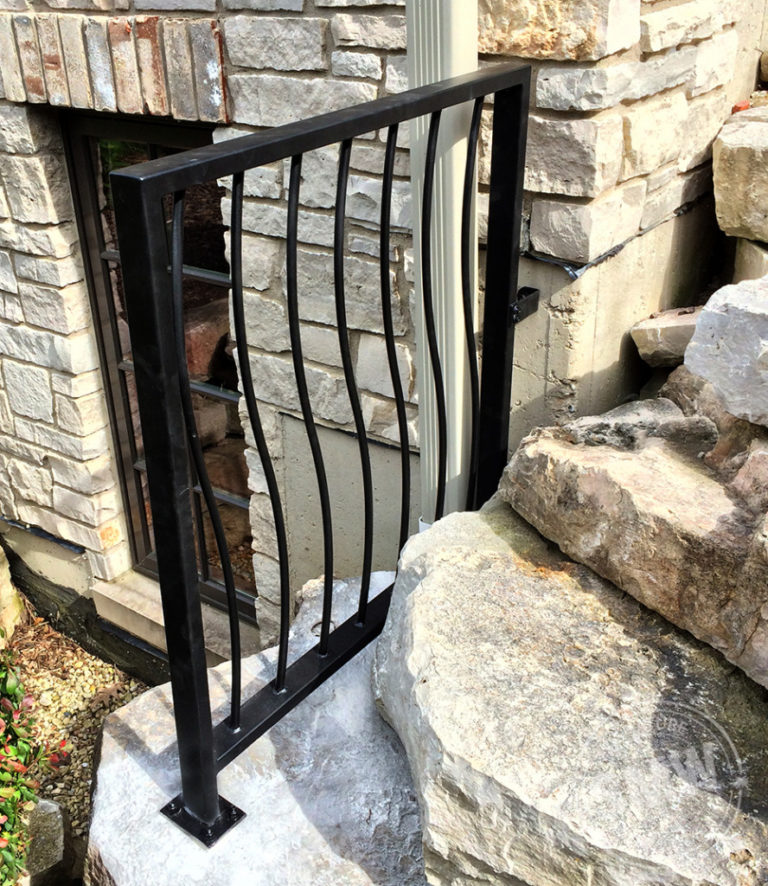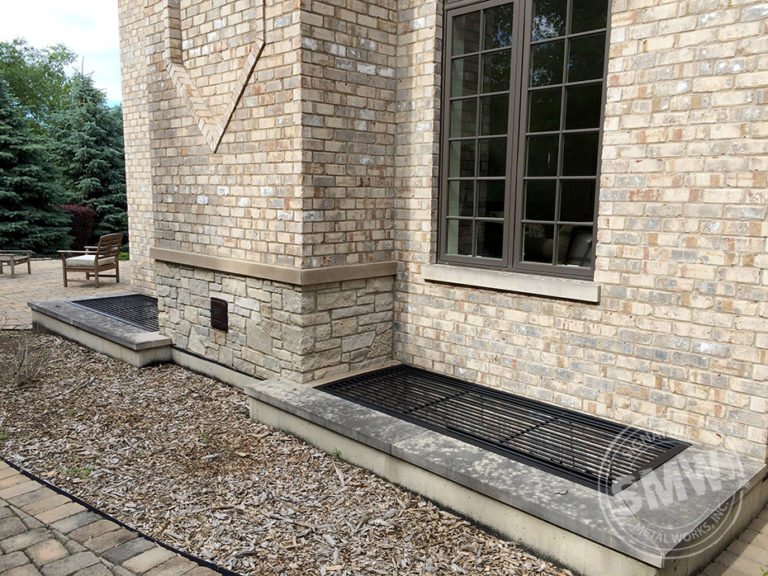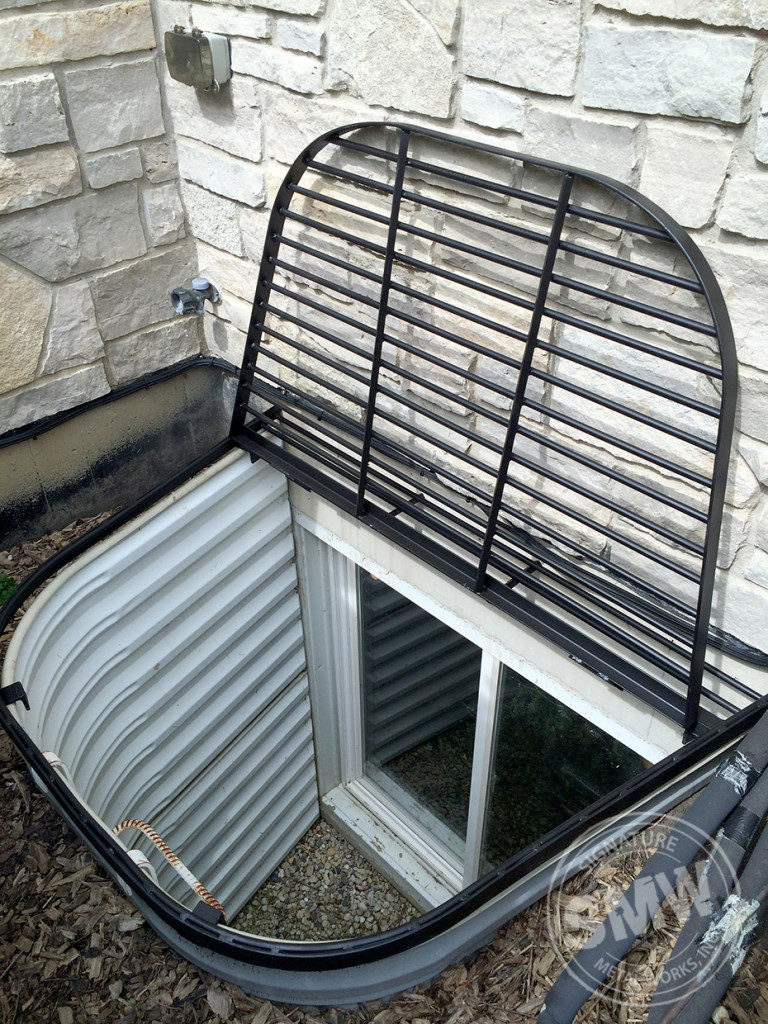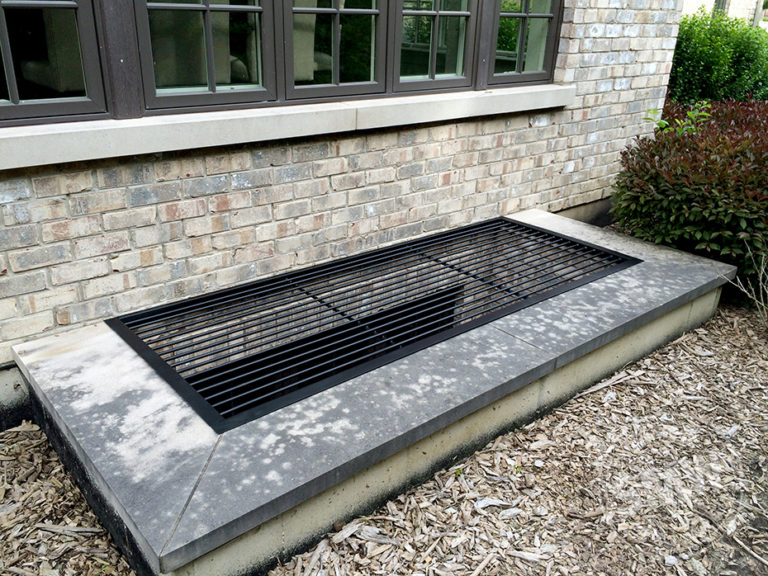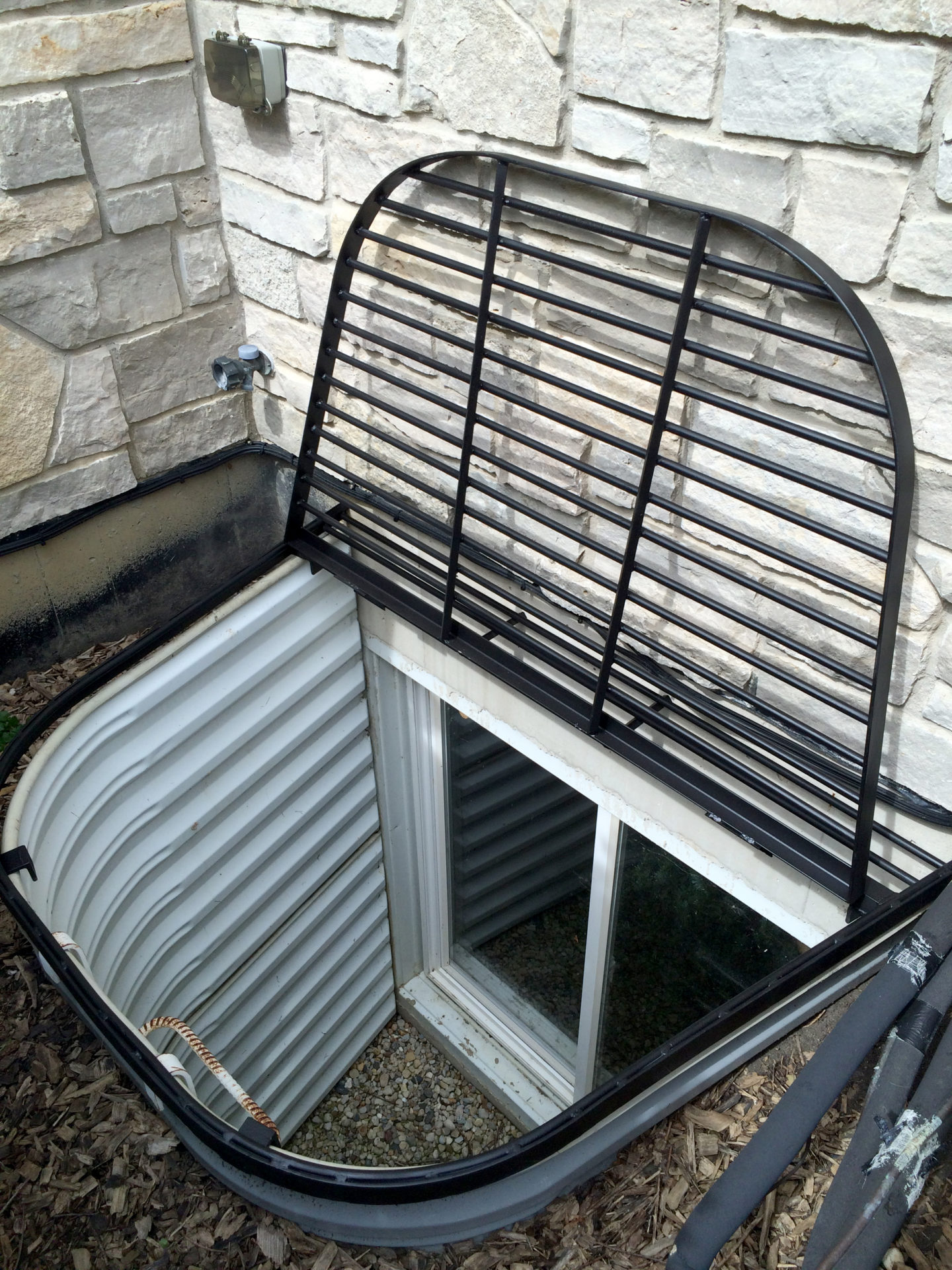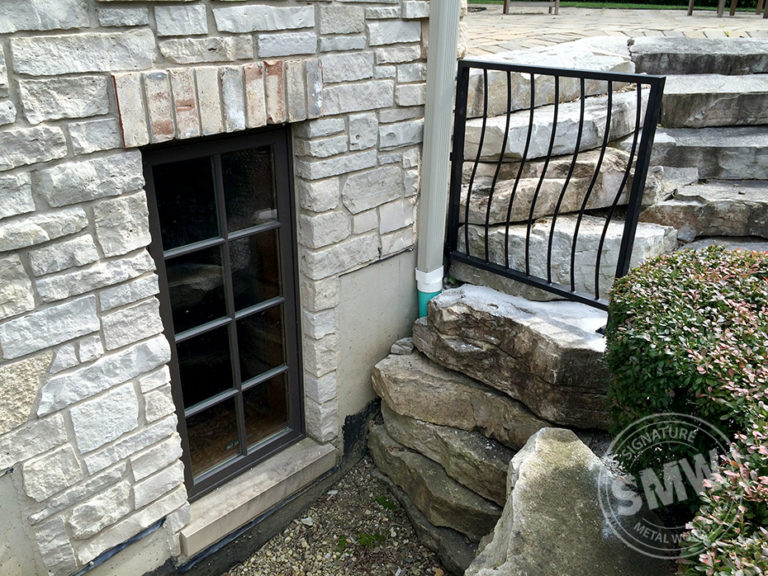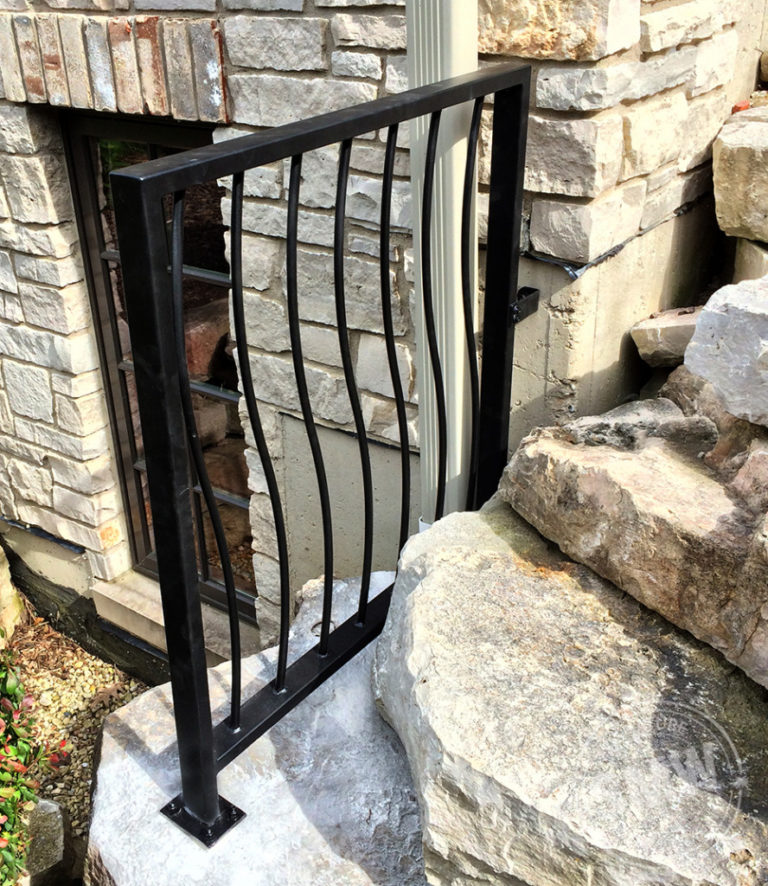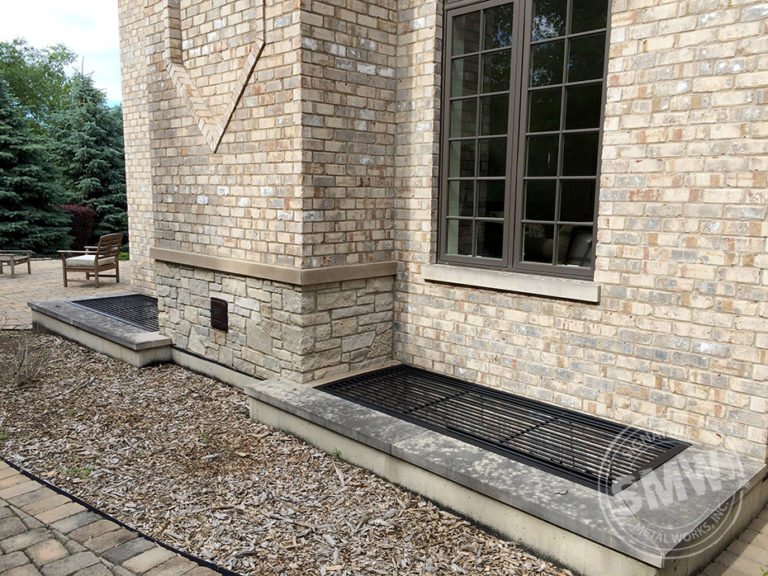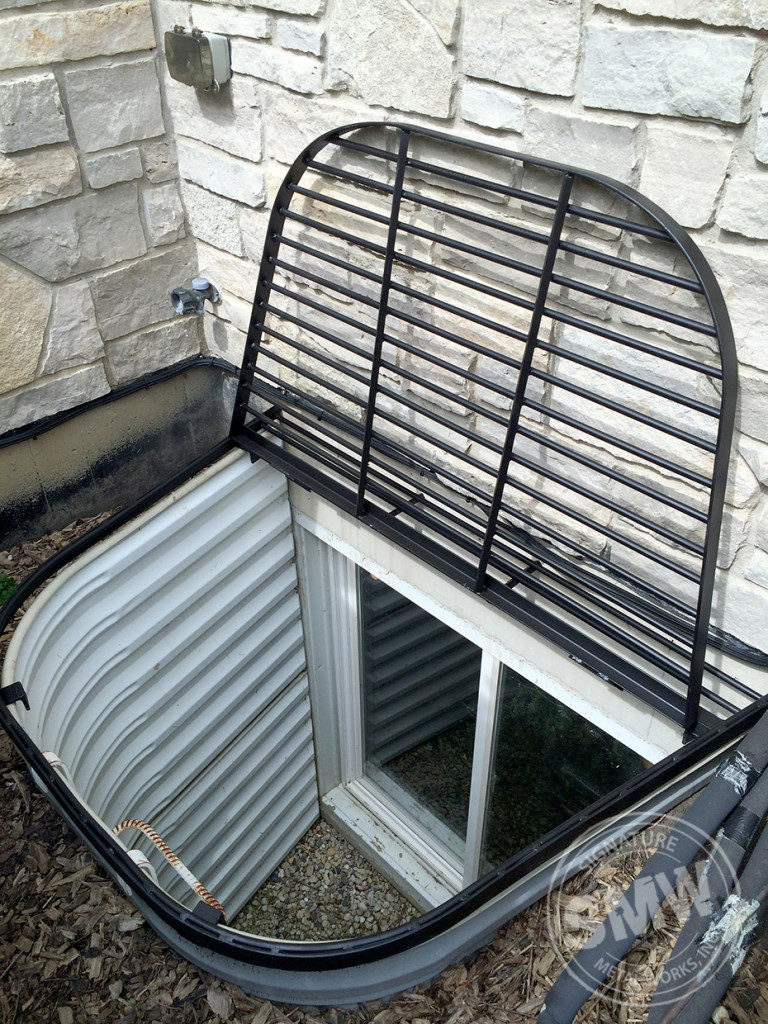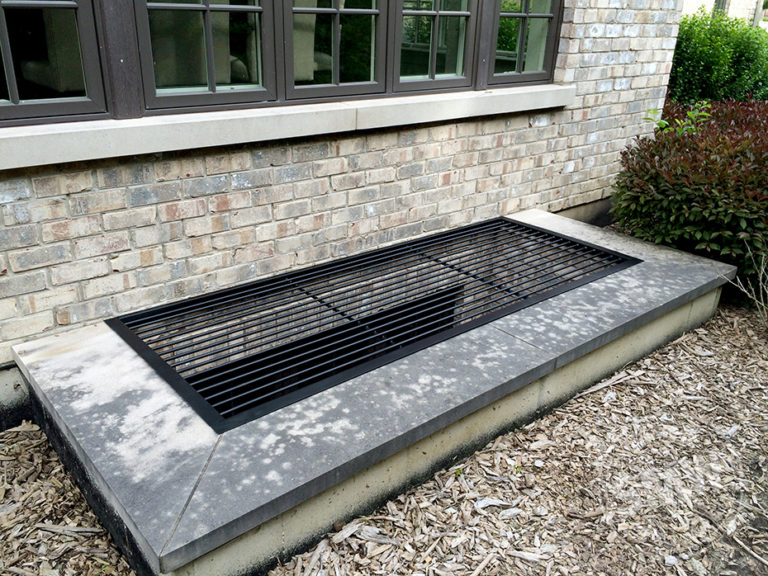 Traditional straight wrought iron window guards in Barrington
W9
Each home offers a fascinating challenge when it comes to design. From the moment the architect sits down to design the house, there are many choices to be made. A family moves in and makes more changes to give the space their own unique flare, and so the structure's style evolves. Our company is here to help design your space as well as making it more secure and safe for your family.
This home in Barrington, Illinois wanted to include a few safety features around the window wells and a railing off some natural stone steps. They could have used a simple plastic cover, but instead wanted to have a custom hatch to match their style of home and add security, so they reached out to us to create a custom wrought iron window guard for them. A window well grate can improve safety, as well as prevent people and animals from falling into the space and potentially getting hurt. When we sat down with our clients to design these pieces we made sure to take stock of the overall design of the space.
A house like this combines both historic and modern styles. Looking at one of the long windows, you can see that it maintains the old traditional style of a window with munitions separating the glass panes. This design has been around for centuries, dating back to the times when glass was first being manufactured and was held in the frame with various glazing materials. The black railing sits next to this window, warning of the long step down from the stone steps. We chose a wrought iron material that was then finished with a black satin finish, which not only gives it a bold look, but also additional weather resistance. The waved design mimics the natural edges from the stone brick and steps, creating a safety barrier that looks great in the space.
The window wells also serve another important purpose. In addition to adding safety from the outside, as we mentioned before, garden level windows are often necessary as areas of egress, where people can escape the home during an emergency. These window well covers are designed with a hatch, which ensures that they can easily be lifted out of the way, if necessary. This design feature also makes it easy to clean out the window wells when leaves and other natural debris collect.
Adding a personal touch to a home can be a fascinating journey. When we start on a project we make sure to consider the space and what the homeowner has envisioned. By putting our heads together we always create something unique and then build it to last. That is the beauty of metalwork, it can last a lifetime!
If you are interested in getting custom metalwork for your home, please contact us. We look forward to helping you improve your home!