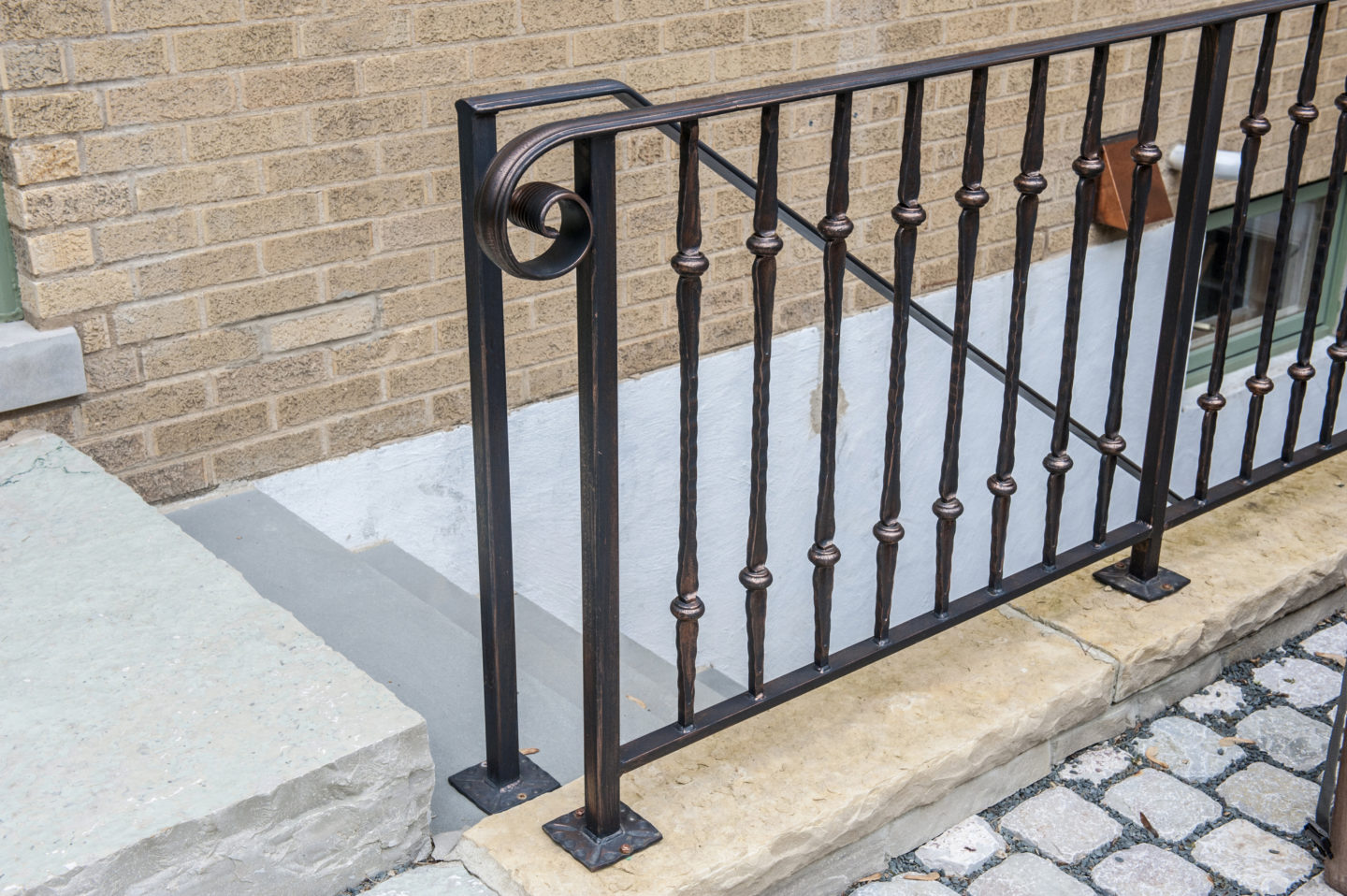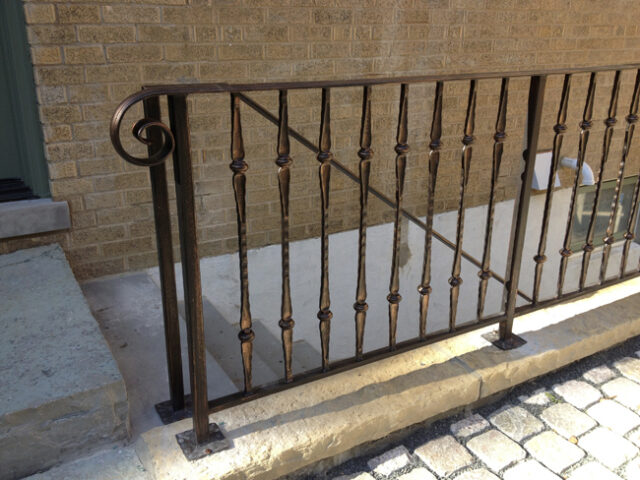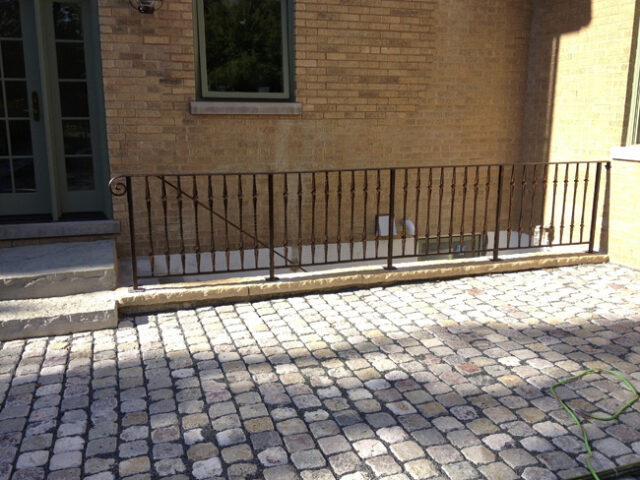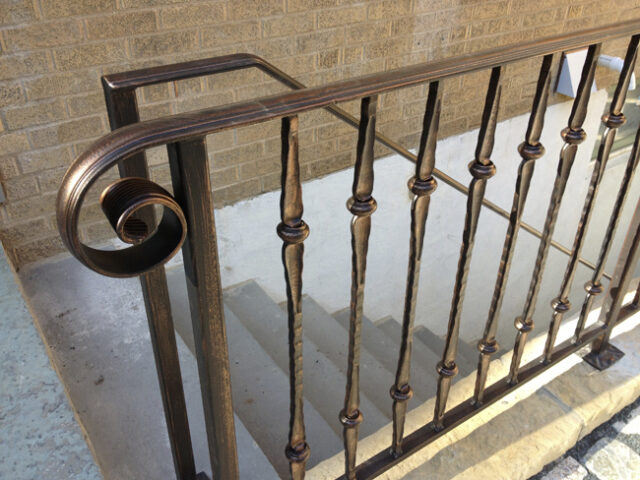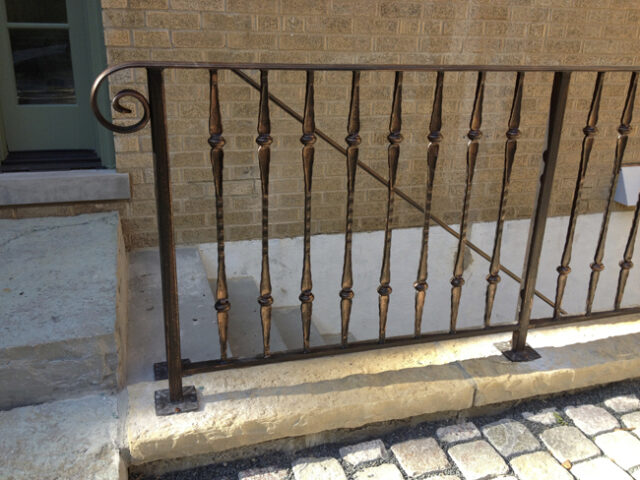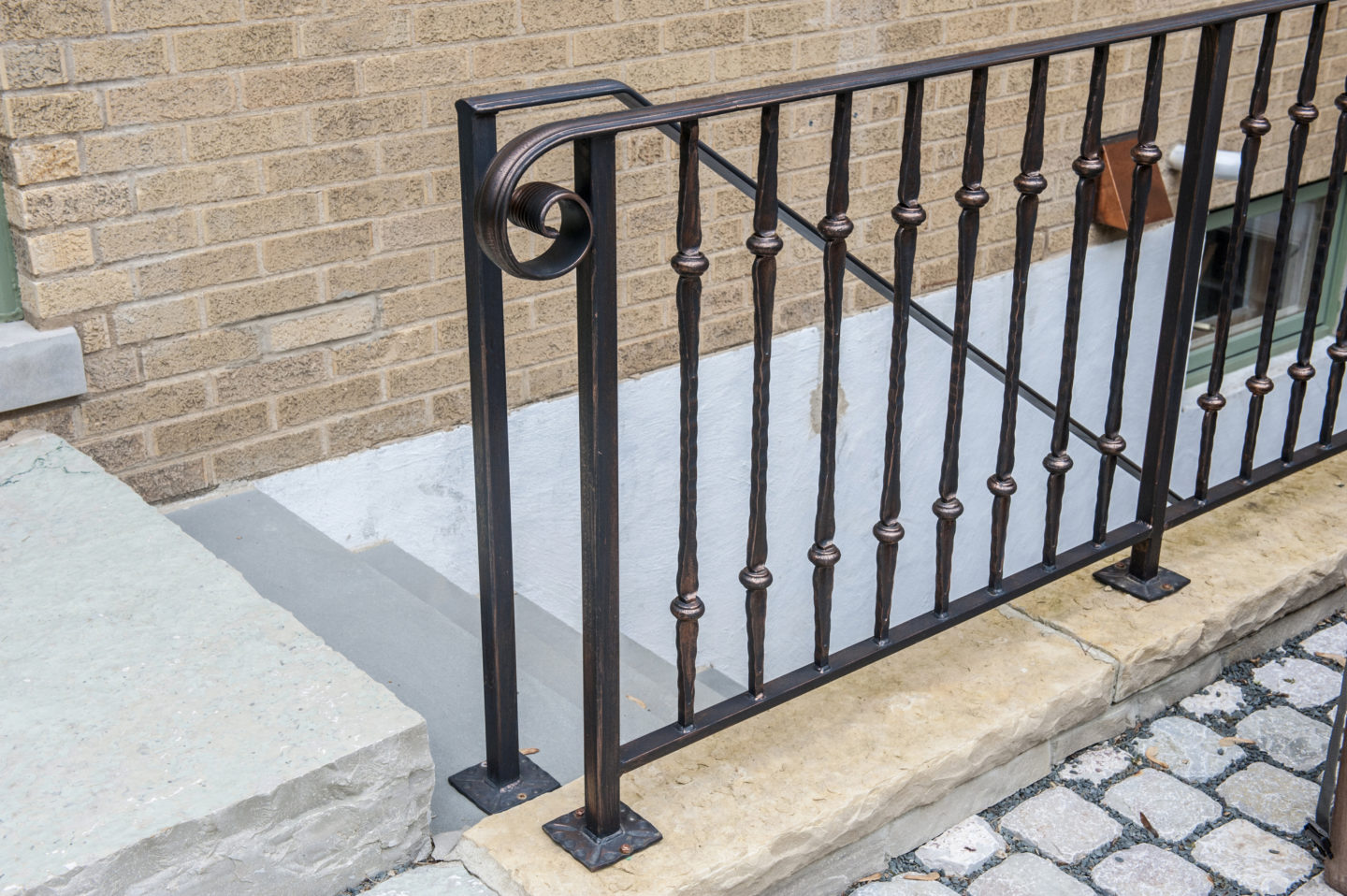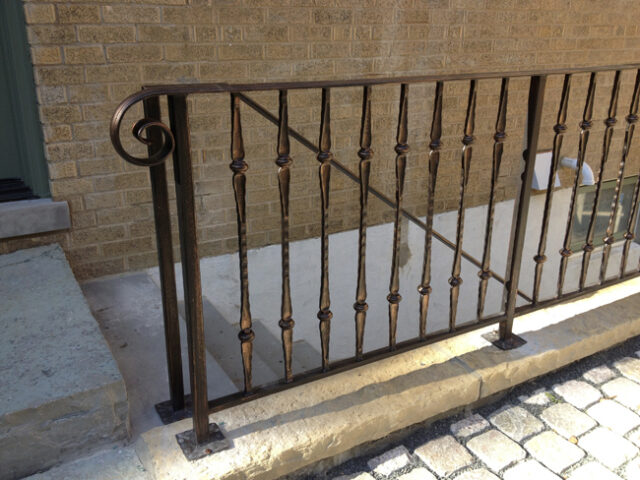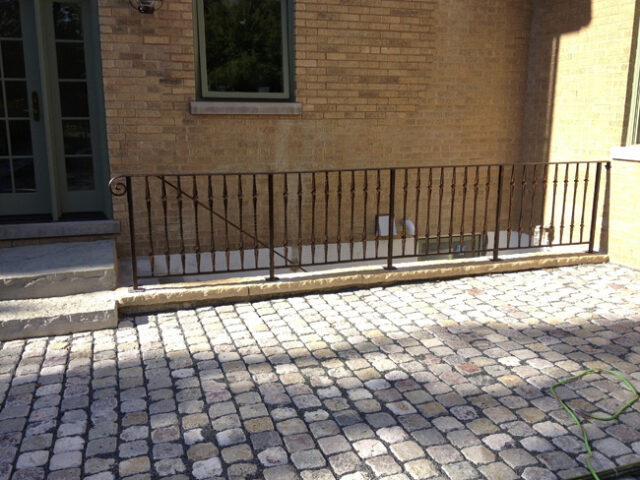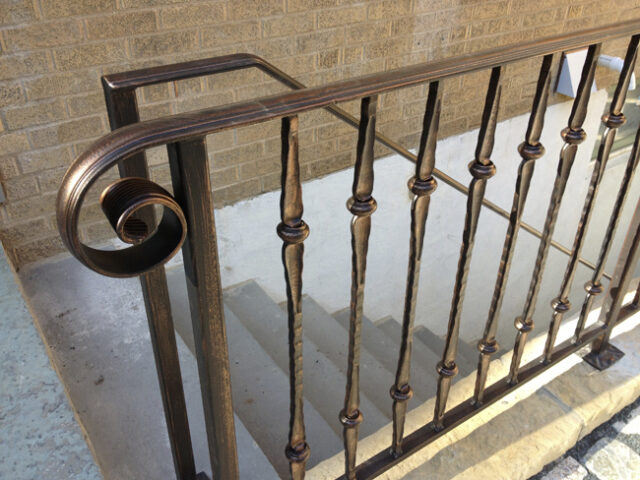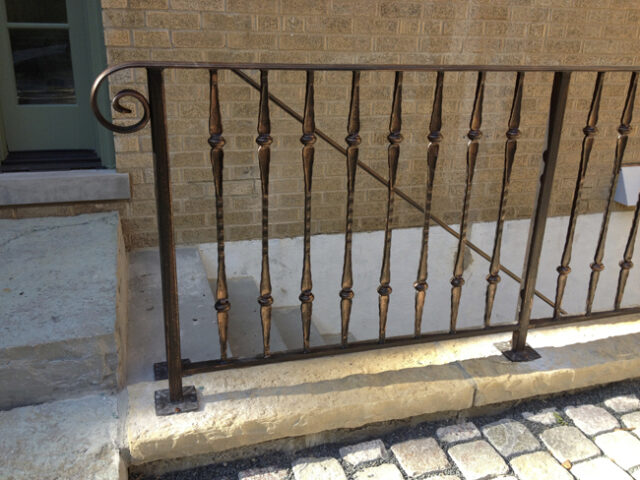 Rustic collar wrought iron railings in Evanston
R21
A custom wrought iron Rustic style exterior railing painted copper patina over black using collar elements for a residential property in Evanston.
We recently had a residential client reach out to us to fabricate a beautiful exterior custom railing for the entrance to their basement from the garage side.
They sent over some designs they loved as well as some rough estimates on the measurements and we were able to quickly provide them with a competitive quote. They reached out to us the following week and agreed on the pricing and we followed up with coming out to the home to take all the final measurements. This particular client was looking for a railing and a handrail to ensure that their family would not fall over the area as well as a safe way to get down the stairs especially in the winter. Chicago winters tend to be pretty severe and the constantly change temps combined with rain and snow often turns exterior stairs into a huge hazard if you don't have a rail to hold onto. We believe that even if the city code does not require you to put one in – you should strongly consider it for you and your family's' safety.
This particular client was looking for a bronze look with hammered out pickets to match the rest of the home look. Often we are provided with design elements to ensure that the Chicago custom railing not only matched the existing area but helps to improve the overall curb appeal look. We installed this railing in just a few hours and the client loved the final outcome of this custom wrought iron railing. For exterior railing we often will paint the railing with a high quality oil based paint and primer but we do offer maintenance free alternatives such as powder coating or aluminum. Both options do increase the cost of the railing substantially but it also ensures that the railing will never rust and you never have to worry – otherwise if you request just for paint – the paint will hold up for a couple years or maybe even longer depending on the weather and salt conditions. Next time your looking for an exterior custom railing for a Chicago home or in the neighboring suburbs – give us a call!