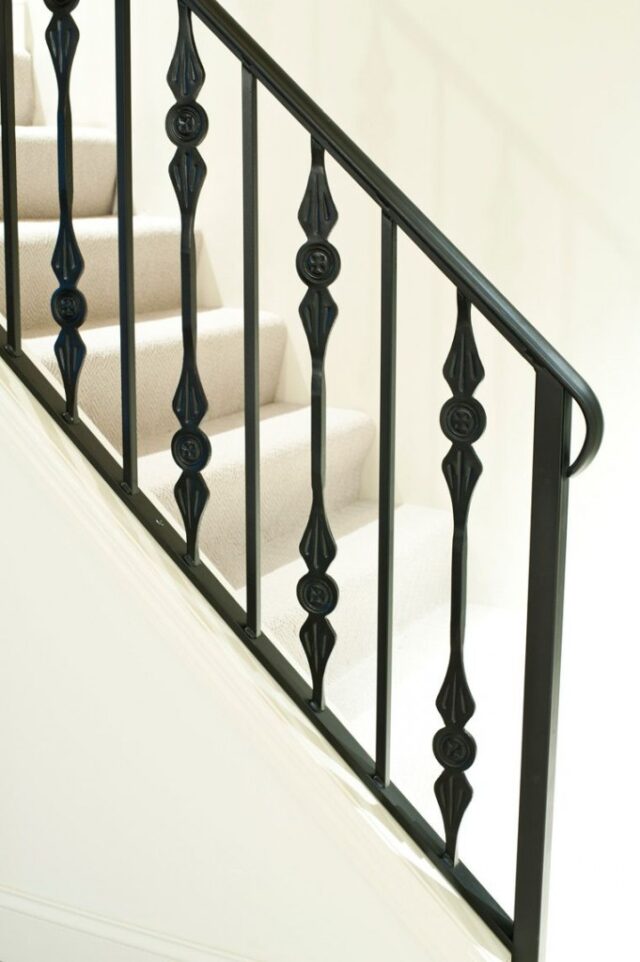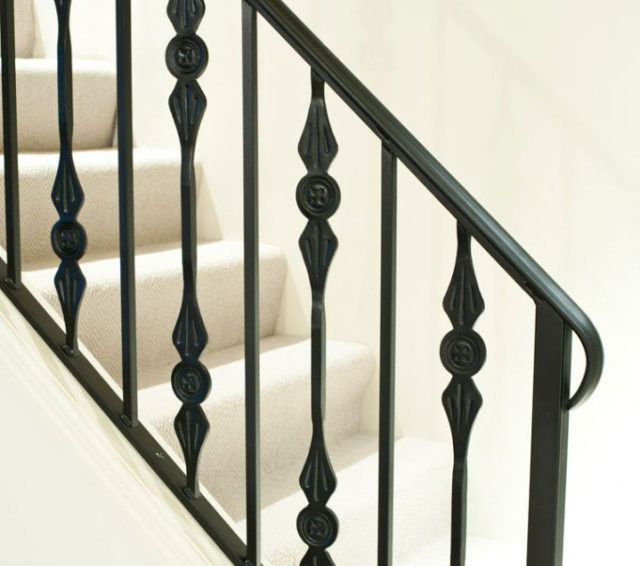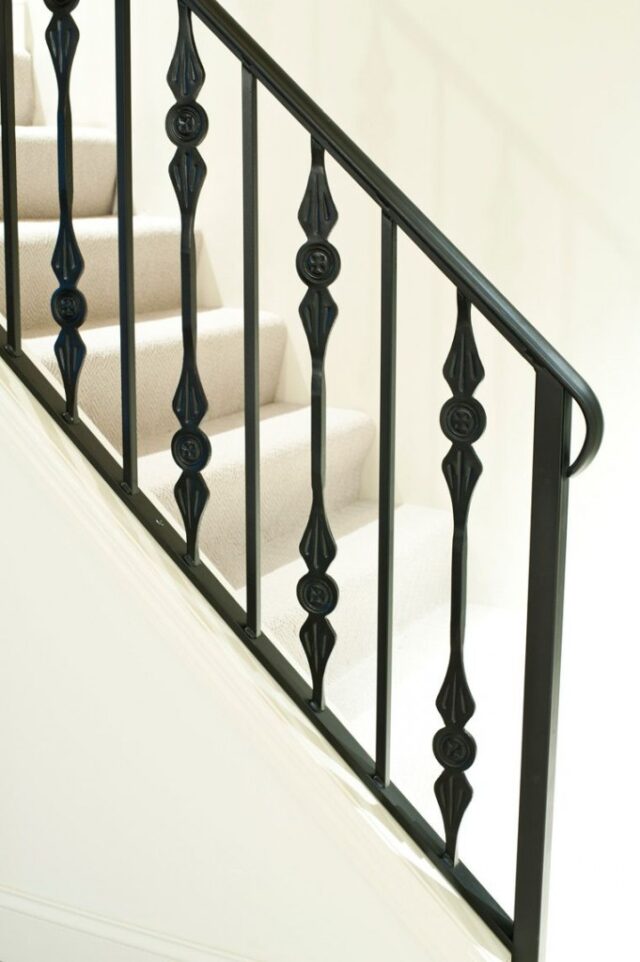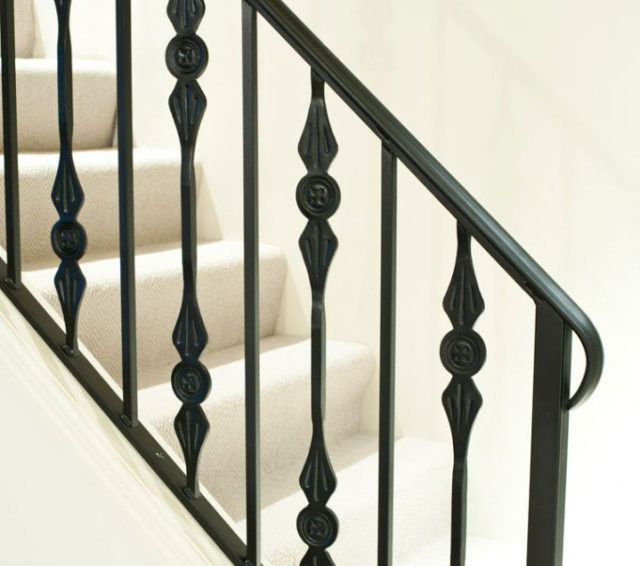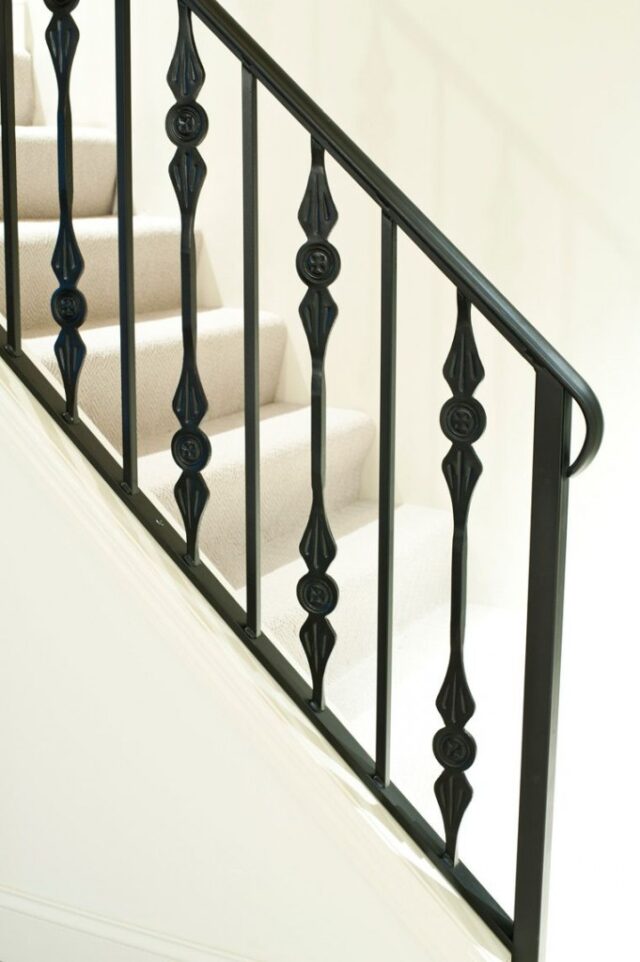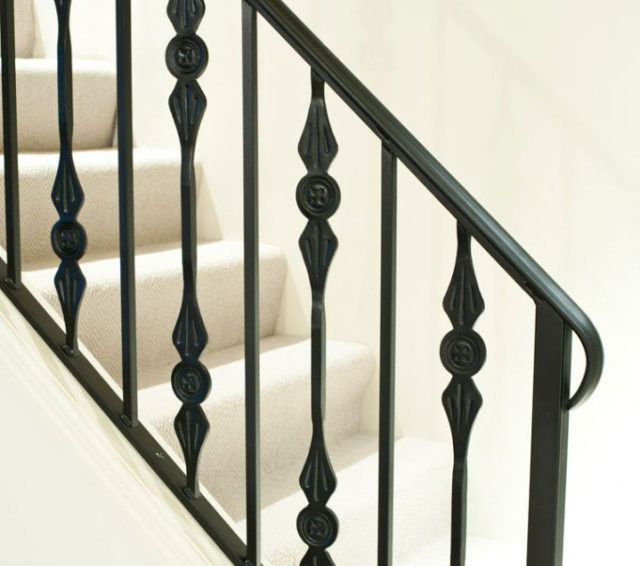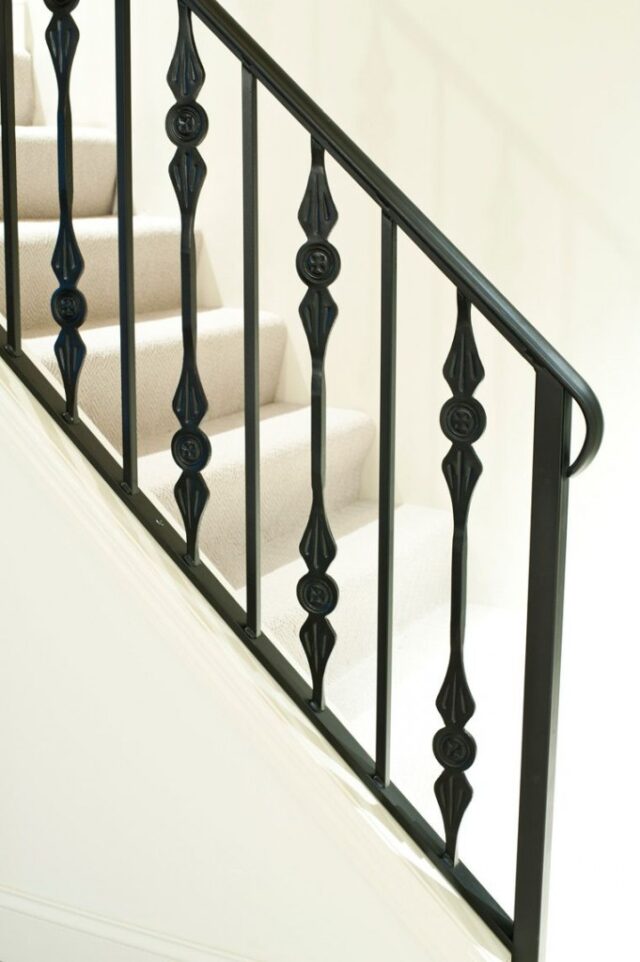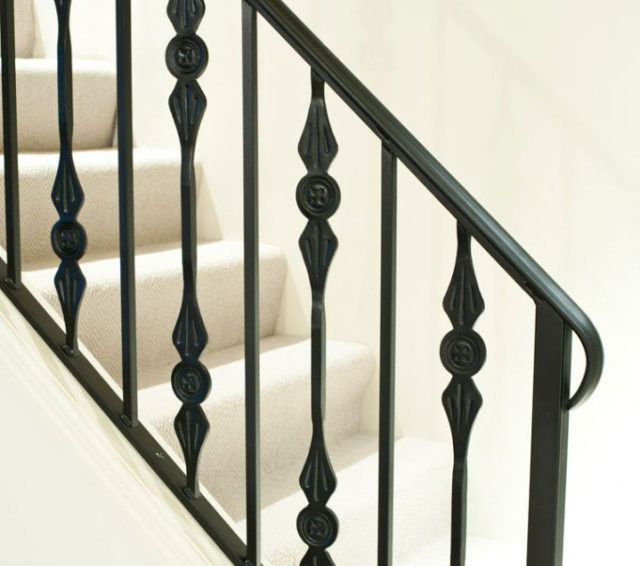 Custom Residential Railing in Barrington
R39
We recently had a customer reach out to us that was replacing their existing railing. We asked them to remove the existing railing and prep it for a new design. They also sent us over some design ideas for different railing pickets based on what they saw on the web. Because the pickets were pretty standard – we were able to find the exact ones from our distributor and simply modify them to fit their particular specifications and fabricate a beautiful railing out of them.
We then came out to the job site and took all the measurements and angles to ensure that once we arrived to install the custom railing – it would go in smoothly with no issues. We typically use a varied number of tools that use lasers and other measuring techniques to ensure that the angle is always accurate. This particular client had a couple different pickets they liked and we priced each design out and the pictures here show the final product.
This custom wrought iron railing was installed in Barrington, IL. We have a 75-mile radius from the Chicago area to where we install and fabricate for. We can also ship railings anywhere in the country as long as the proper measurements are taken. Next time your looking for a Chicago metal fabricator to come out to your area to fabricate any kind of metal work – please give us a call to schedule a time.