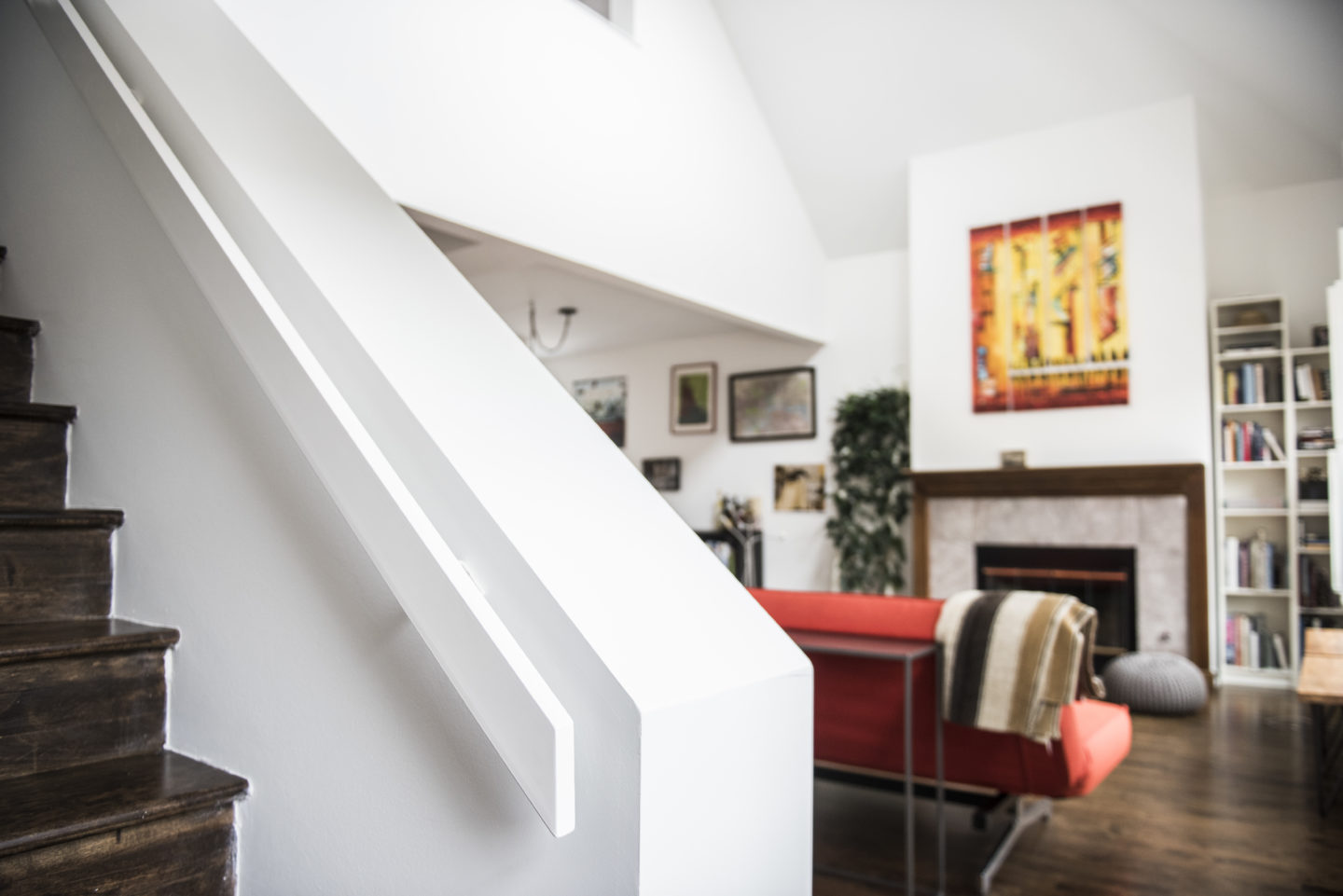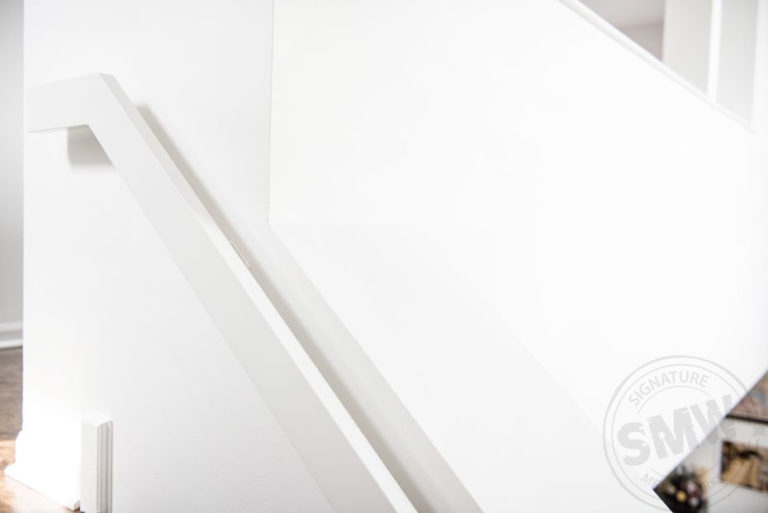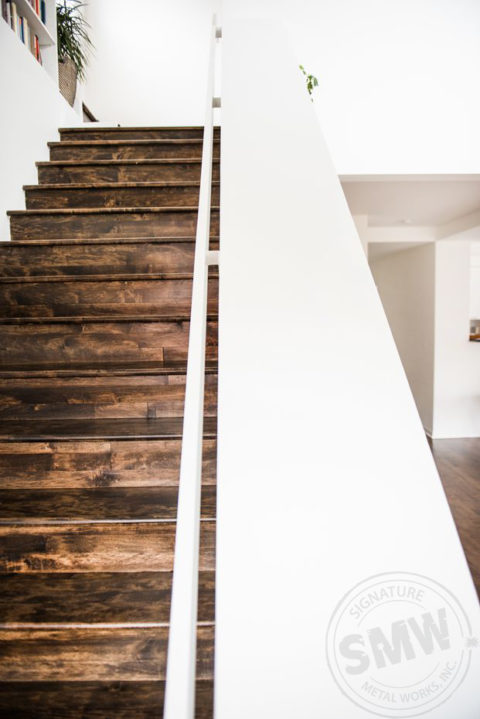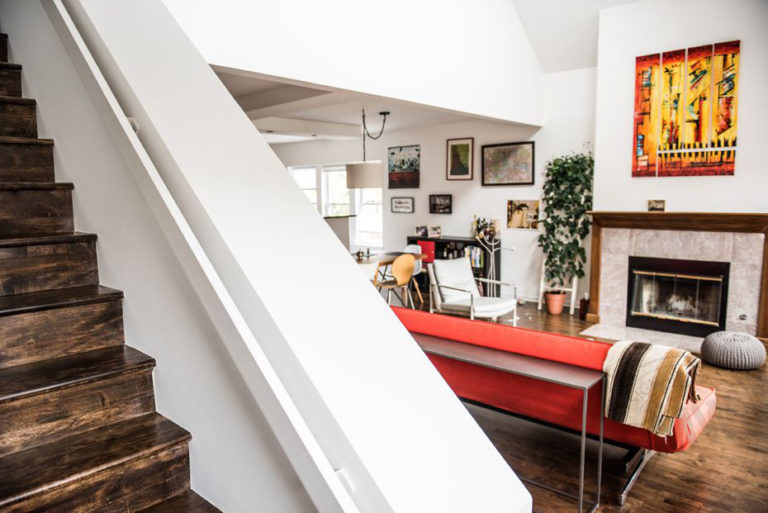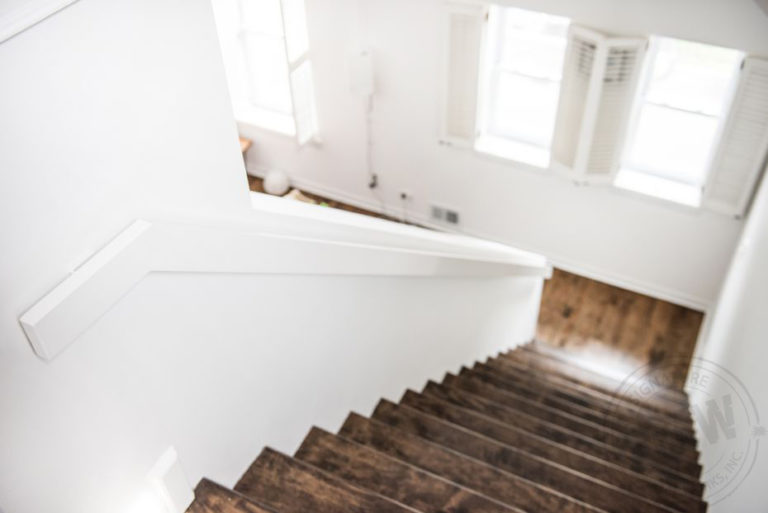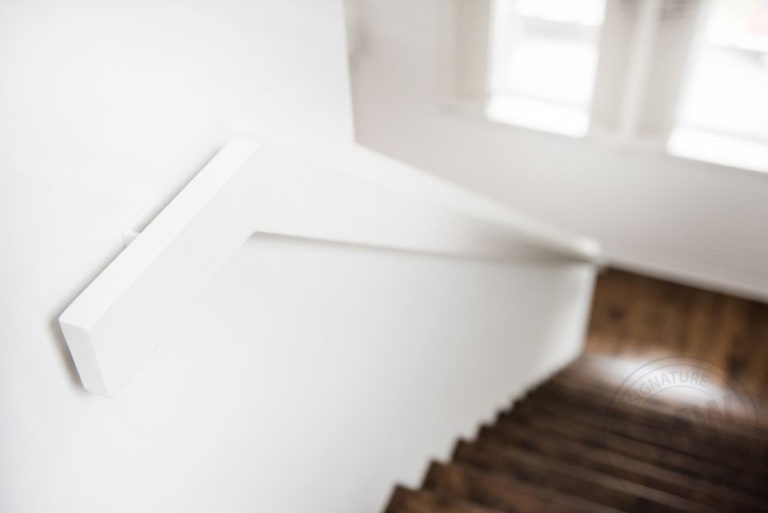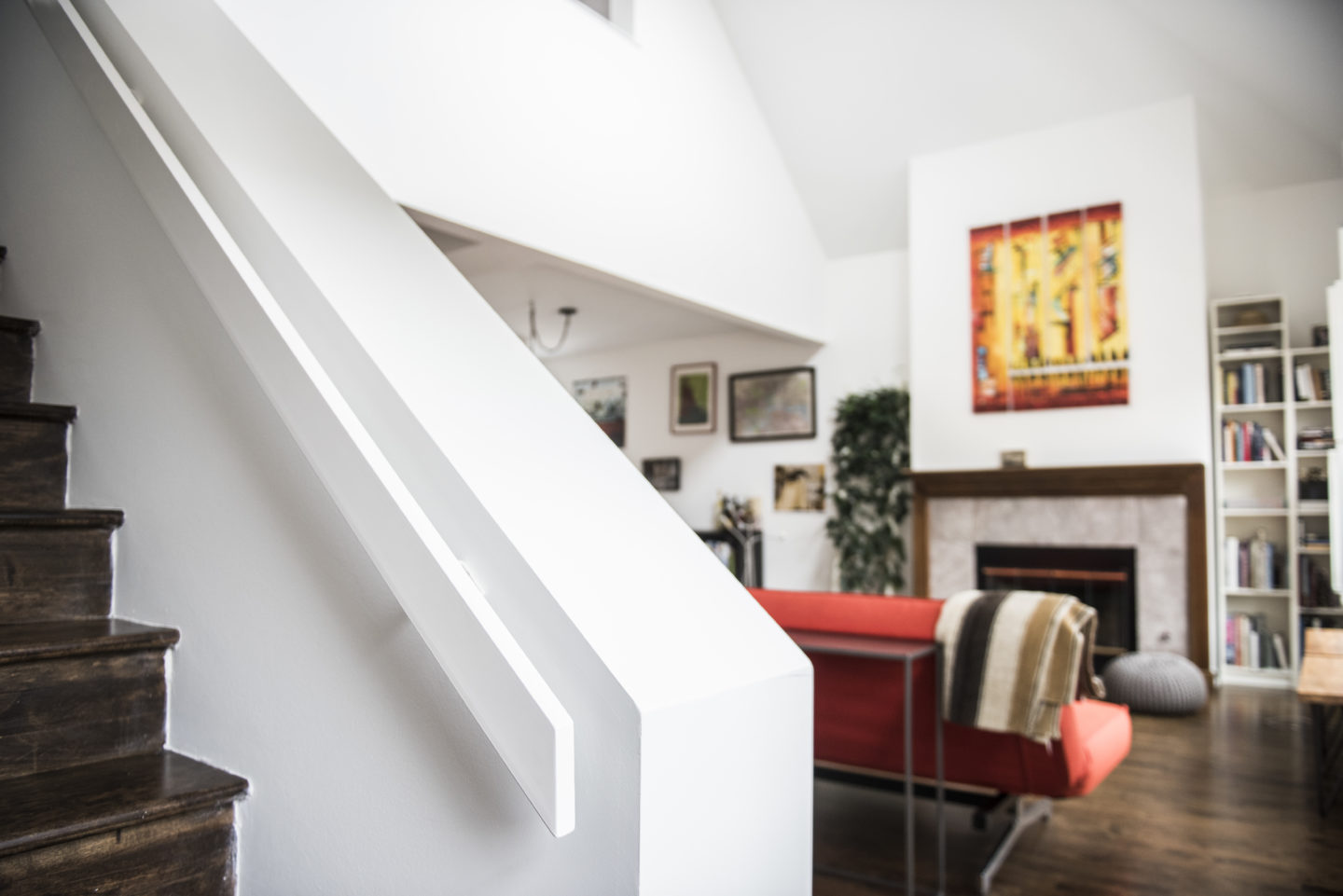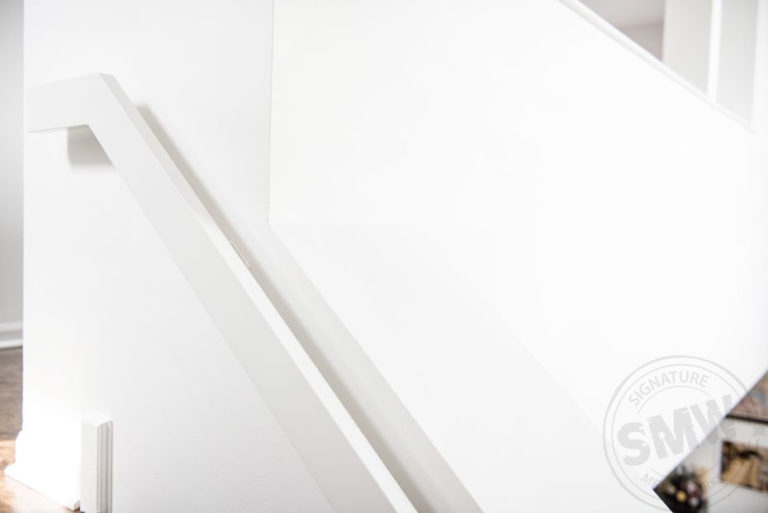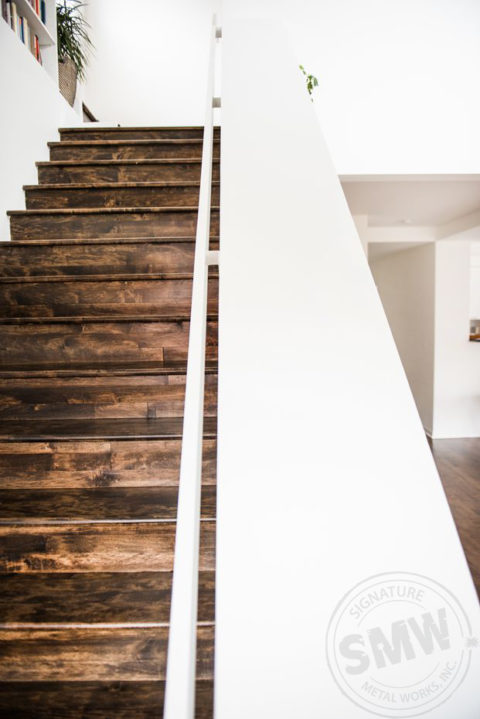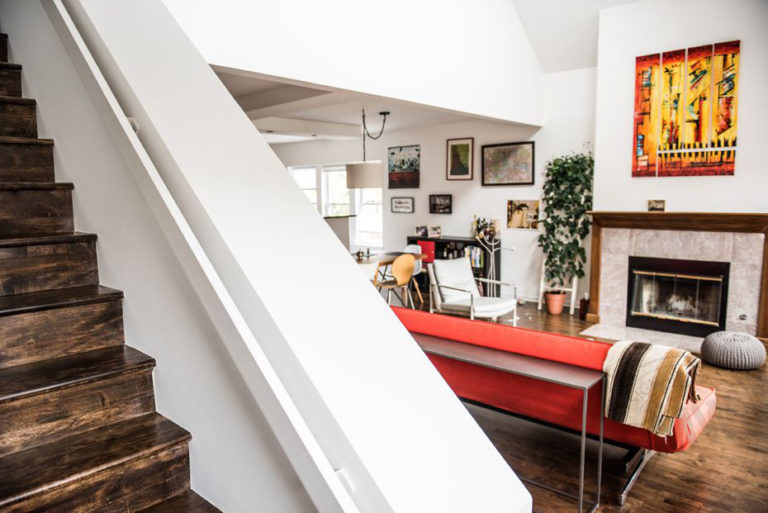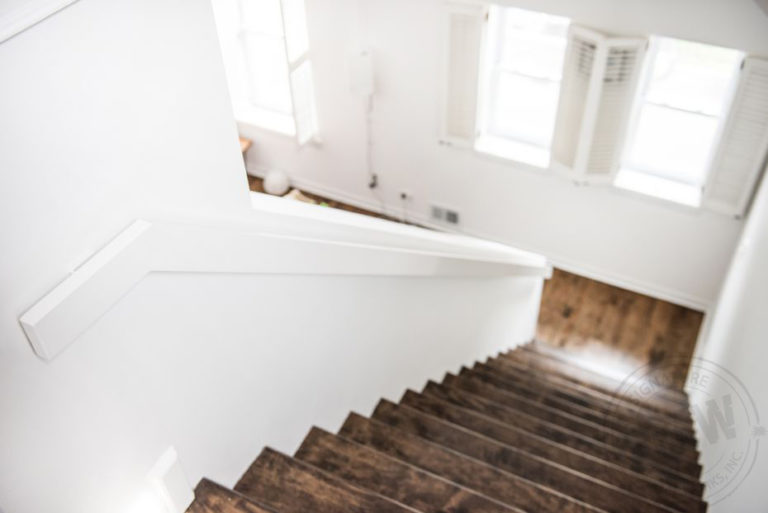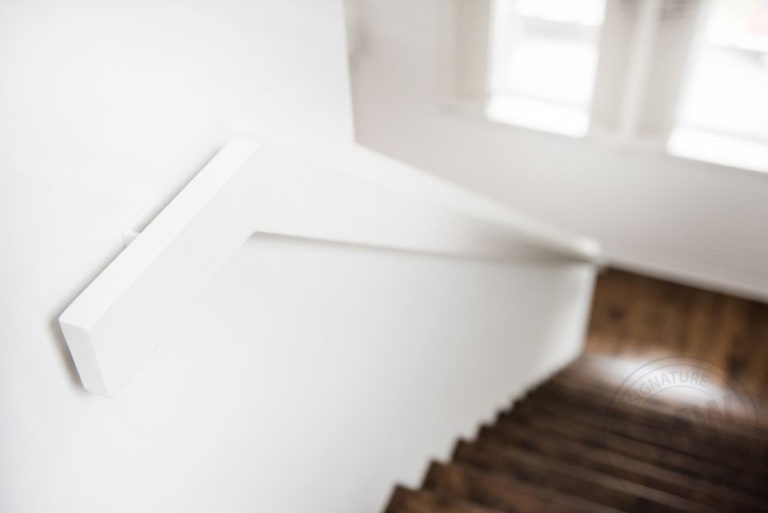 Minimalist flat handrail in Bucktown
H2
We recently had a client in Chicago come to us with a request for a handrail that was different from everything we had done before. They found a similar type they liked on Houzz and we looked over the grainy photo and came up with a rough estimate for the design. They wanted the rail to be functional with a Minimalist design, that would blend in with the staircase. We ended up recommending steel for this handrail. Had we gone with wrought iron or plain steel the weight would have been immense for this type of project.
The first step, once we get a deposit, is to come out to measure everything to understand exactly where everything needs to go. Our goal during installation is to ensure that everything fits as precisely as possible – no matter what the job may be!
We began the metal fabrication process and showed the client pictures throughout the process to ensure that they knew exactly what they would be getting. We finished fabrication in roughly one week and next came the finish. The client requested a white finish and specifically asked for it to be powder coated to ensure that the rail lasts for a long time. We contemplated going with either a matte or a glossy finish, but ended up going with gloss as it would not leave any marks and would be very easy to wipe off when cleaning. The end result looked phenomenal.
Everything on this handrail was done custom for this client – even the way the handrail attached to the wall is not something we have done for anyone before. As you can tell, the supports are hidden to not detract from the beautiful profile of this handrail and the handrail itself doesn't take away from the aesthetic of the home. It simply adds to it functionally and safely.
If you're ever in the market for a custom handrail to transform your home or business – let us know! We just ask for rough measurements and a design for inspiration of what you're looking for, and we can take it from there. We do offer paint as well as powder-coating options to ensure that whether it's for interior or exterior uses – your handrail will stand up to whatever is thrown at it. We are your leading Chicagoland custom metal fabrication boutique specializing in interior staircases and railings!