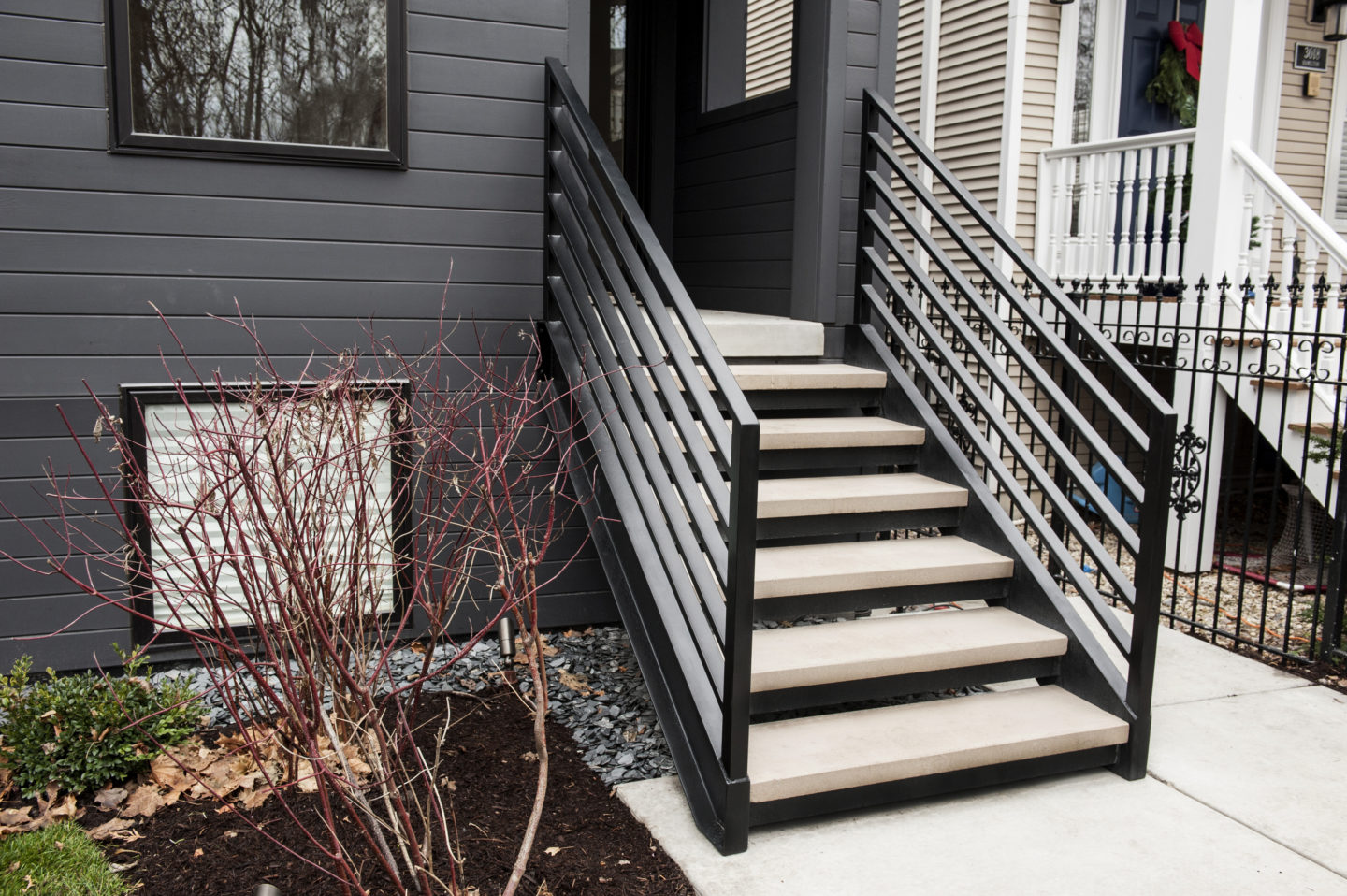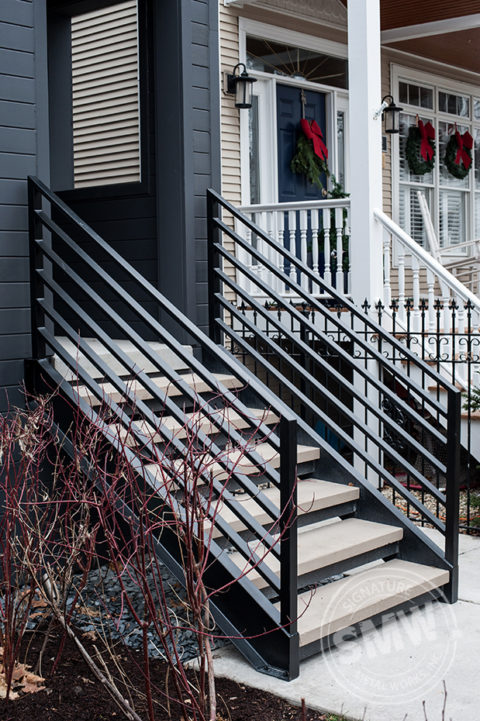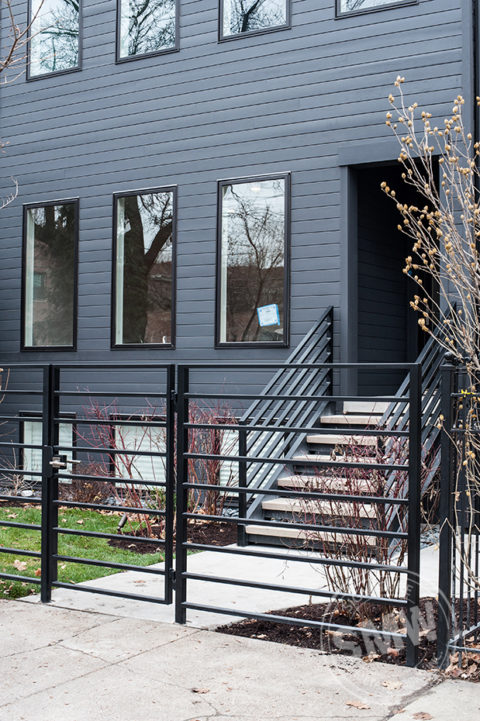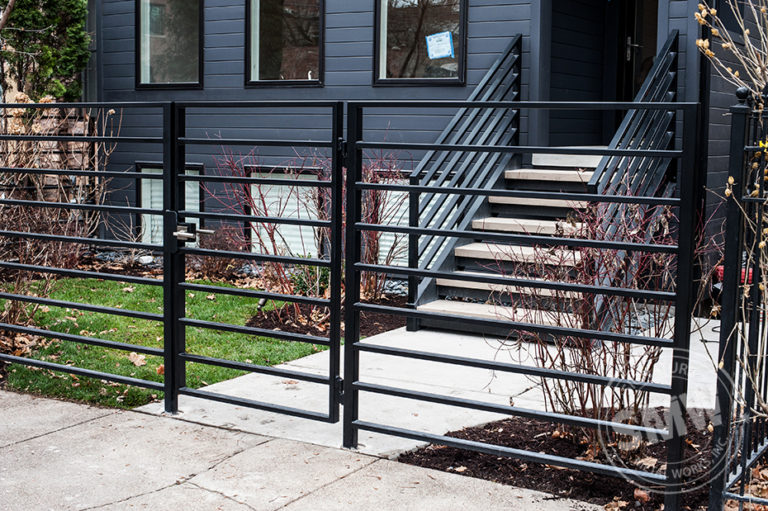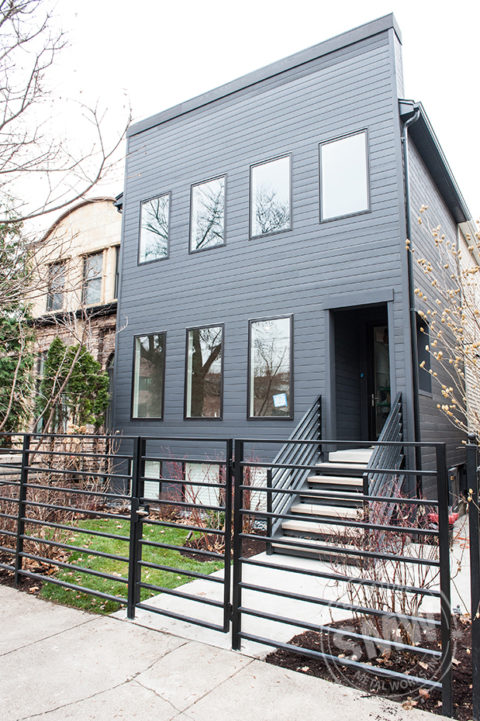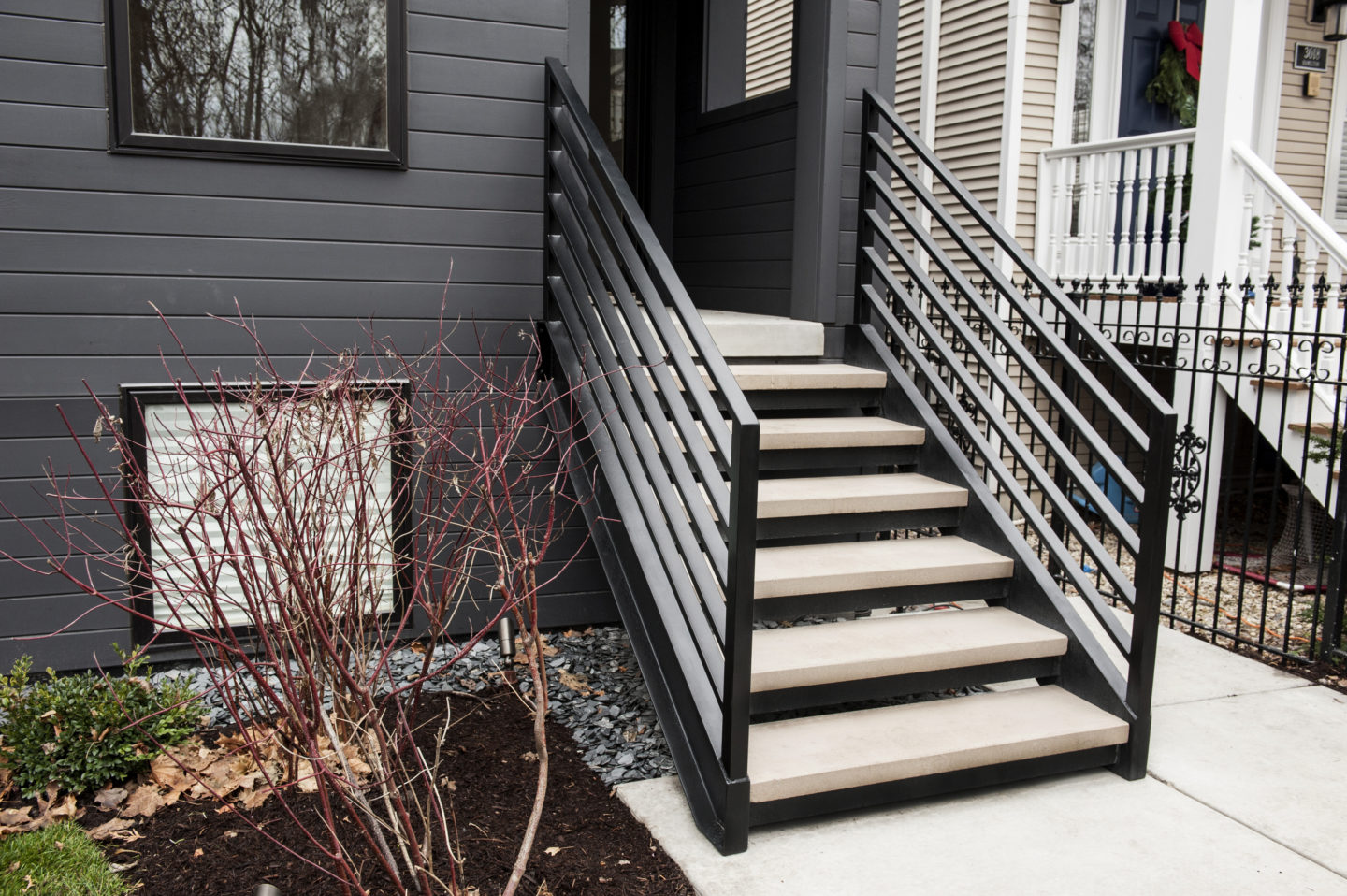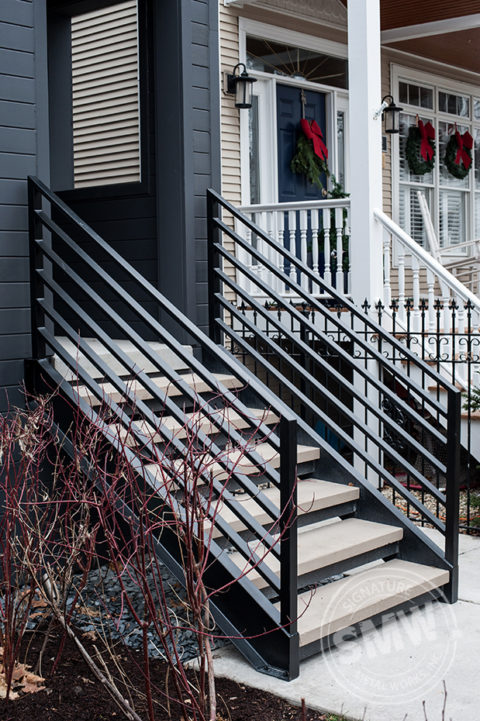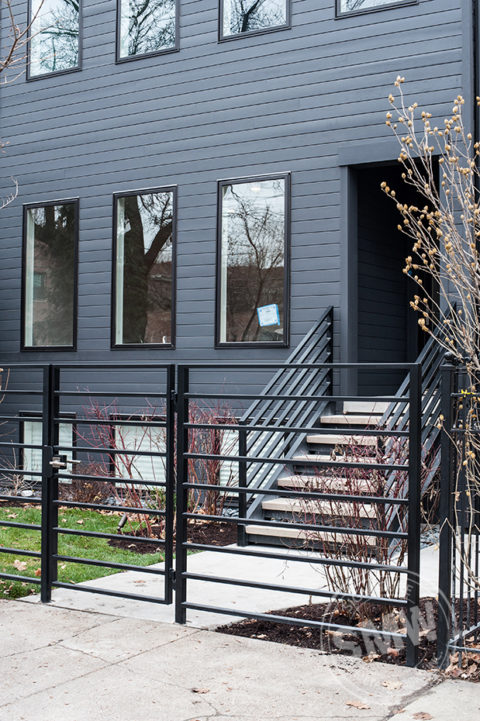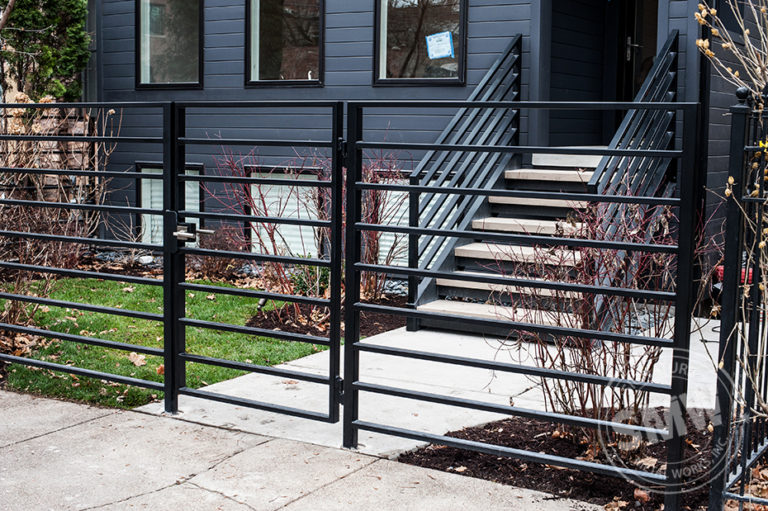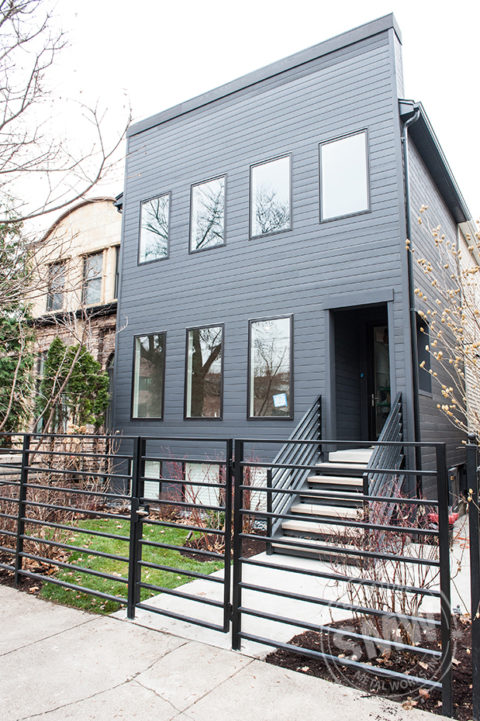 Mid-Century Modern open riser wrought iron straight stairs in Bucktown
S6
A modern home in Bucktown that was renovated and they wanted a modern porch stair with limestone treads. We recently had a client from Roscoe Village in Chicago reach out to us while they were rehabbing their residential property. They transformed the entire exterior but needed additional elements to make it secure and safe. They were looking for a staircase coupled with fencing for the front of the home.
We first asked for any rough measurements, designs and photos. From there due to the fact this was an exterior project we had to make sure we explained the difference between a painted project vs a powder coated to ensure they understood the complications of either. We typically recommend powder coating especially for fencing but for stairs it can sometimes be difficult as powder coated projects become more complicated during the fabrication and installation process.
We explained that we do not recommend concrete treads as they would easily collect water and force the rust to add on which would drastically increase the maintenance cost associated with the beautiful design and the client decided on utilizing limestone. In the end we utilized a wrought iron steal that was strong and matched the design of the fencing we fabricated for the property. We also prepped the stairs for the limestone which was then later installed by the general contractor of the property. An alternative option we could have done is galvanizing but then the color can only be silver – cannot be black. We ended up painting these stairs wit two coats of first zinc oxide primer followed by a oil based Rust-Oleum top coat to ensure the product would last.
We do though recommend that all painted exterior products be coated with additional paint every few years to ensure that no rust may develop. If rust does start developing – it often spreads very fast and needs to be addressed quickly otherwise the entire project has to be redone from scratch. Typically rust if seen has then spread through internally and we find out that when we cut old rusted metal products they start from the inside and move their way out – which in turn threatens the structural integrity of the metal. With things like stairs it's not a big deal but with railing that is attached on a high rise that could fall or stairs with a high elevation – maintenance is a must!
Next time your in the market for an exterior wrought iron staircase give us a call. We have over 4 generations of experience in the field and we won't recommend anything to you unless we know it will be safe and makes sense for your application. We are your leading Chicago metal fabrication facility!