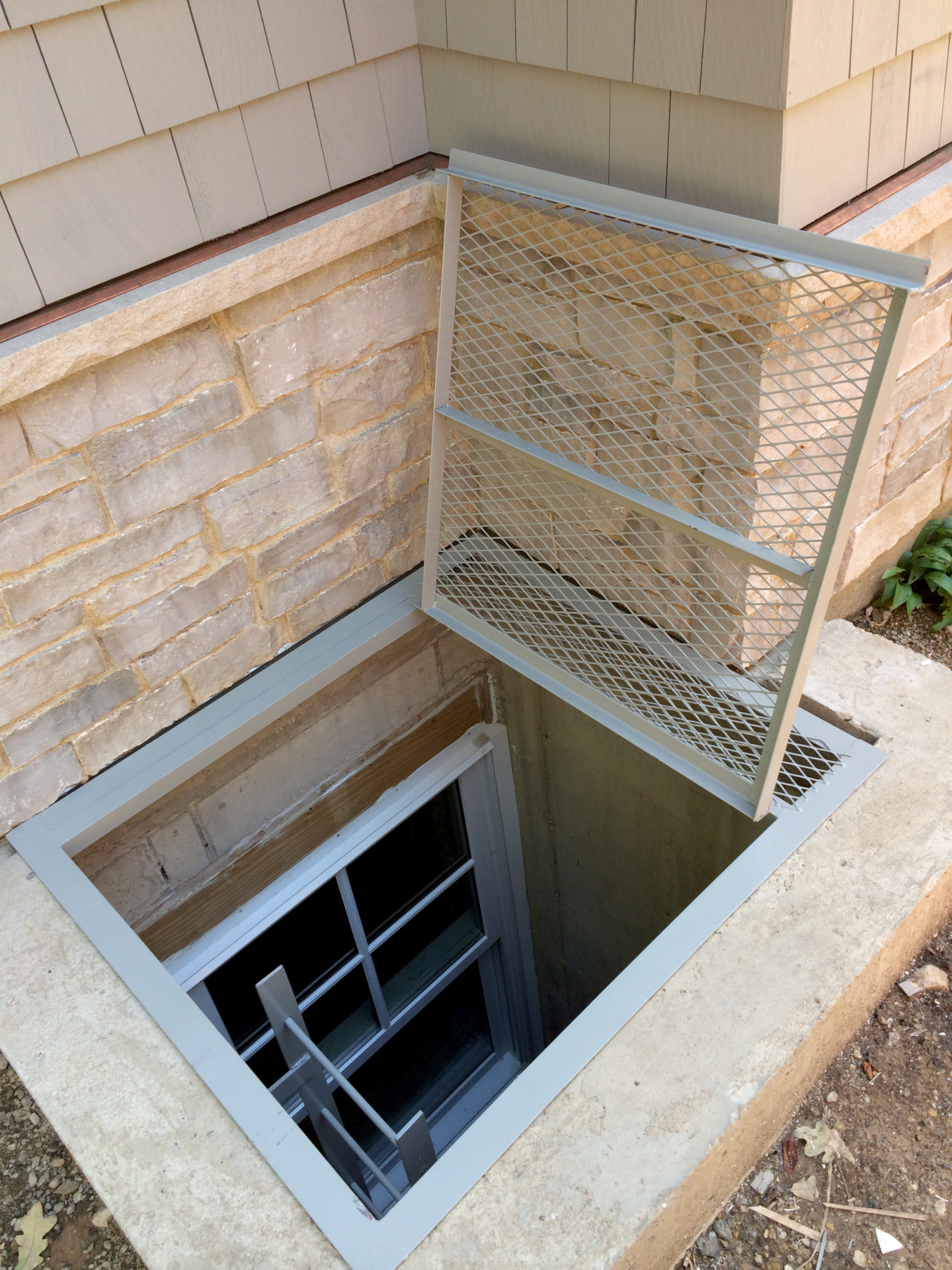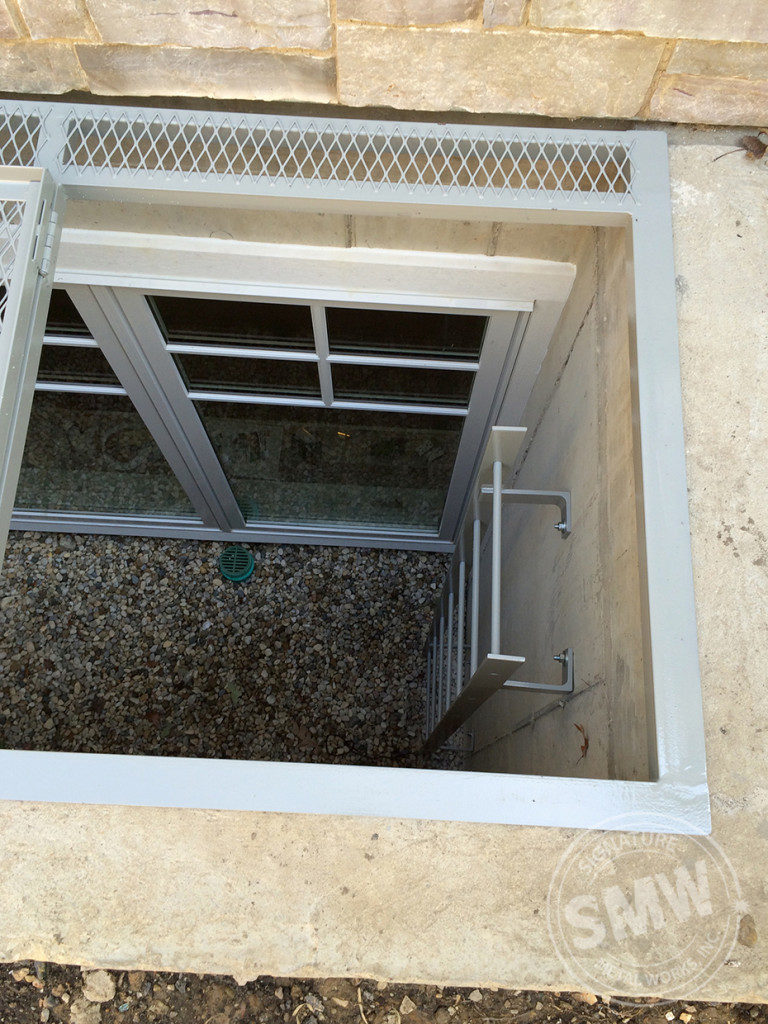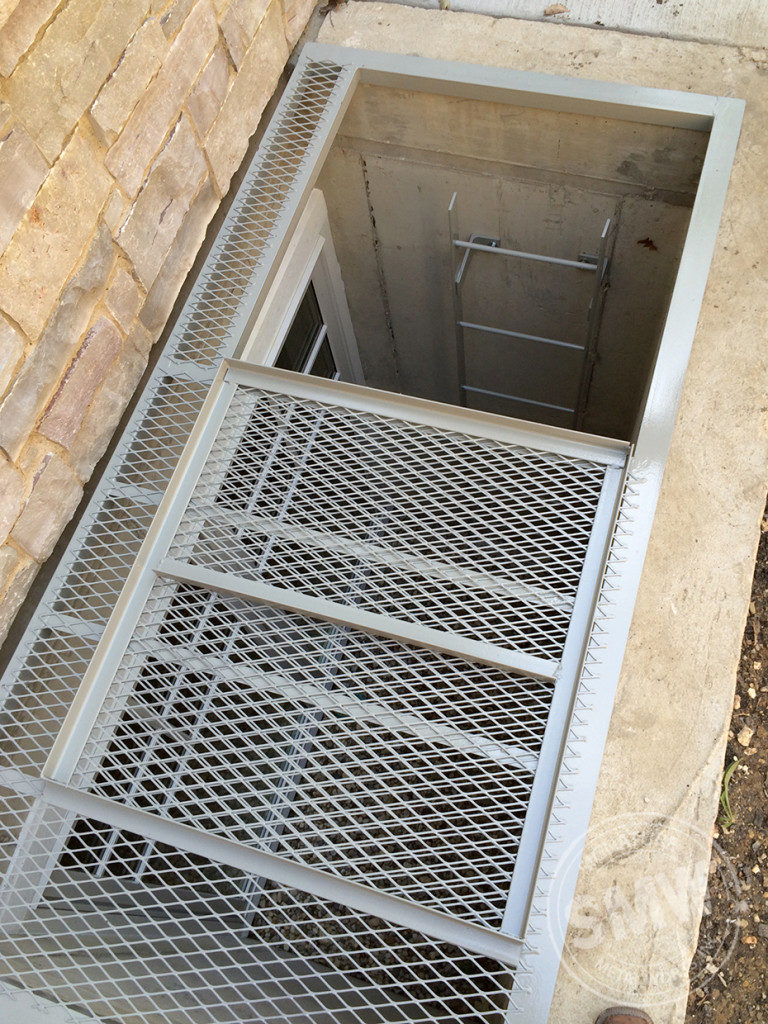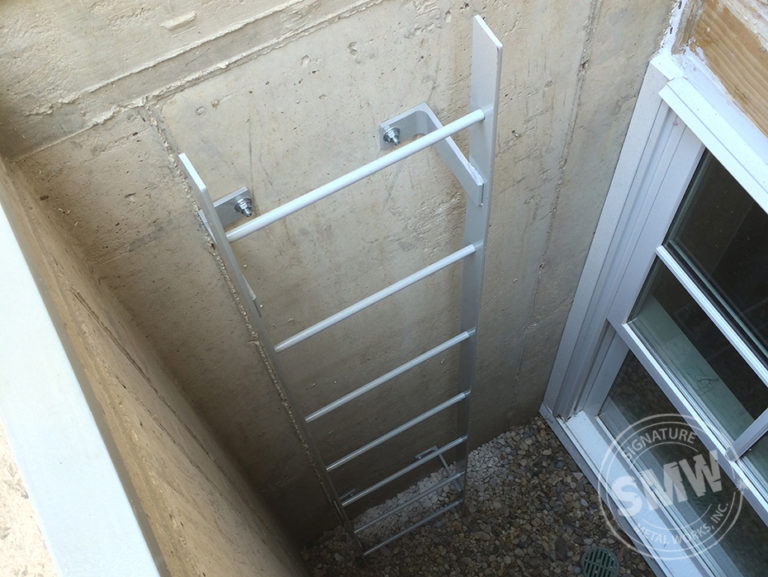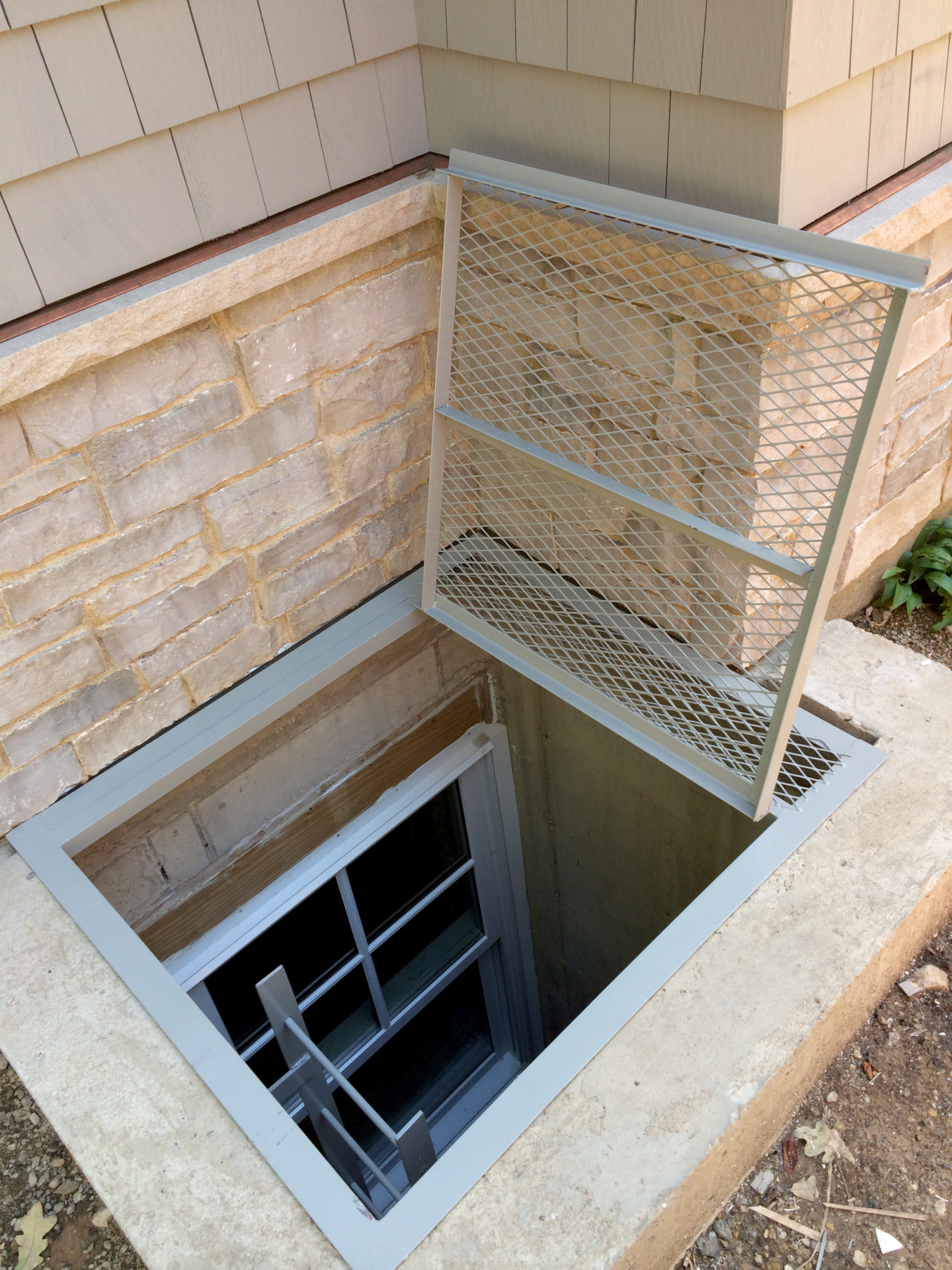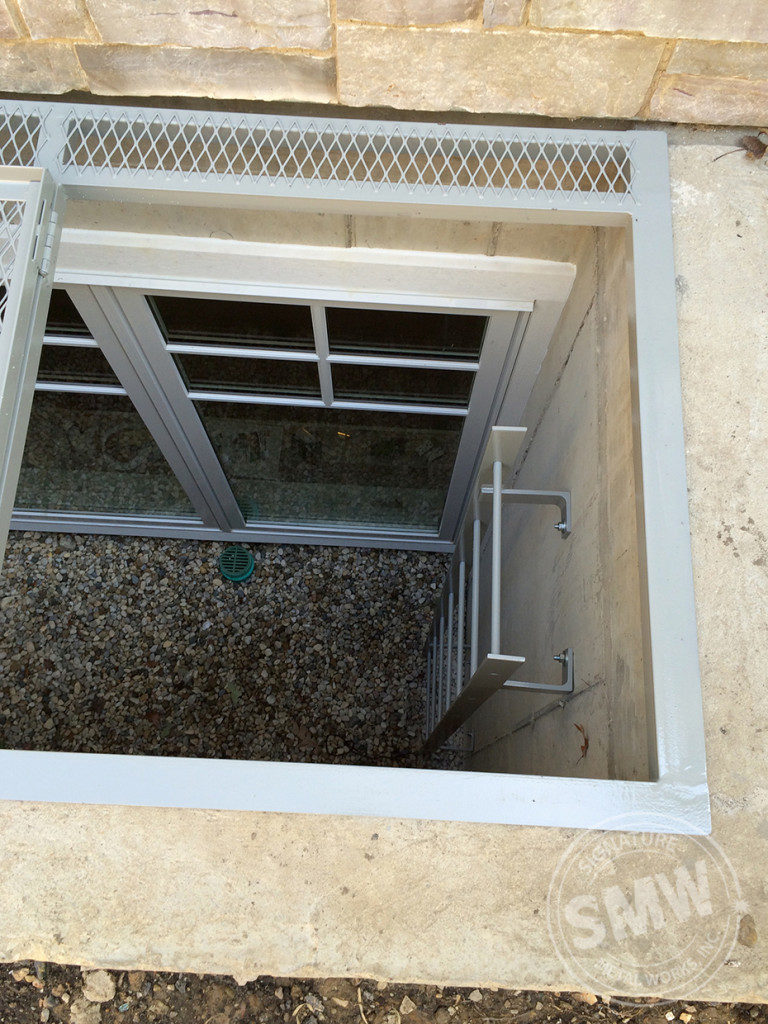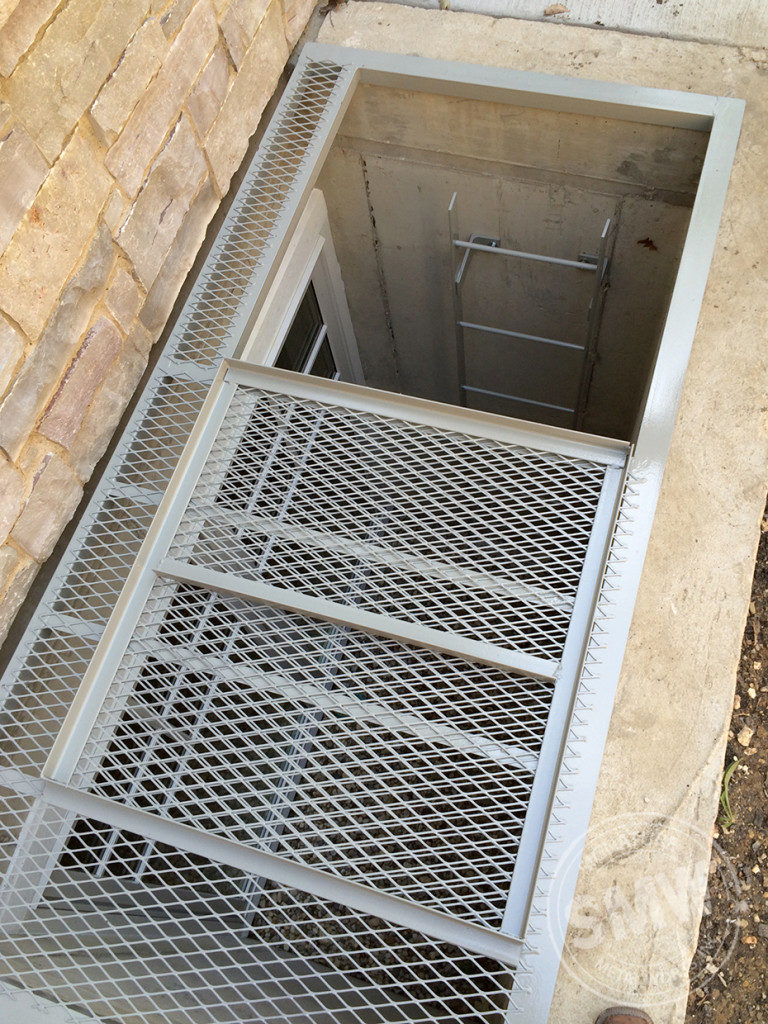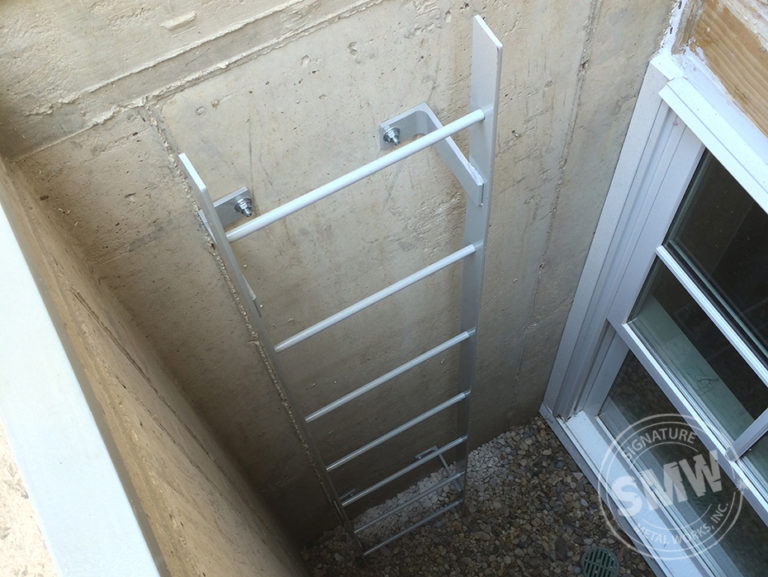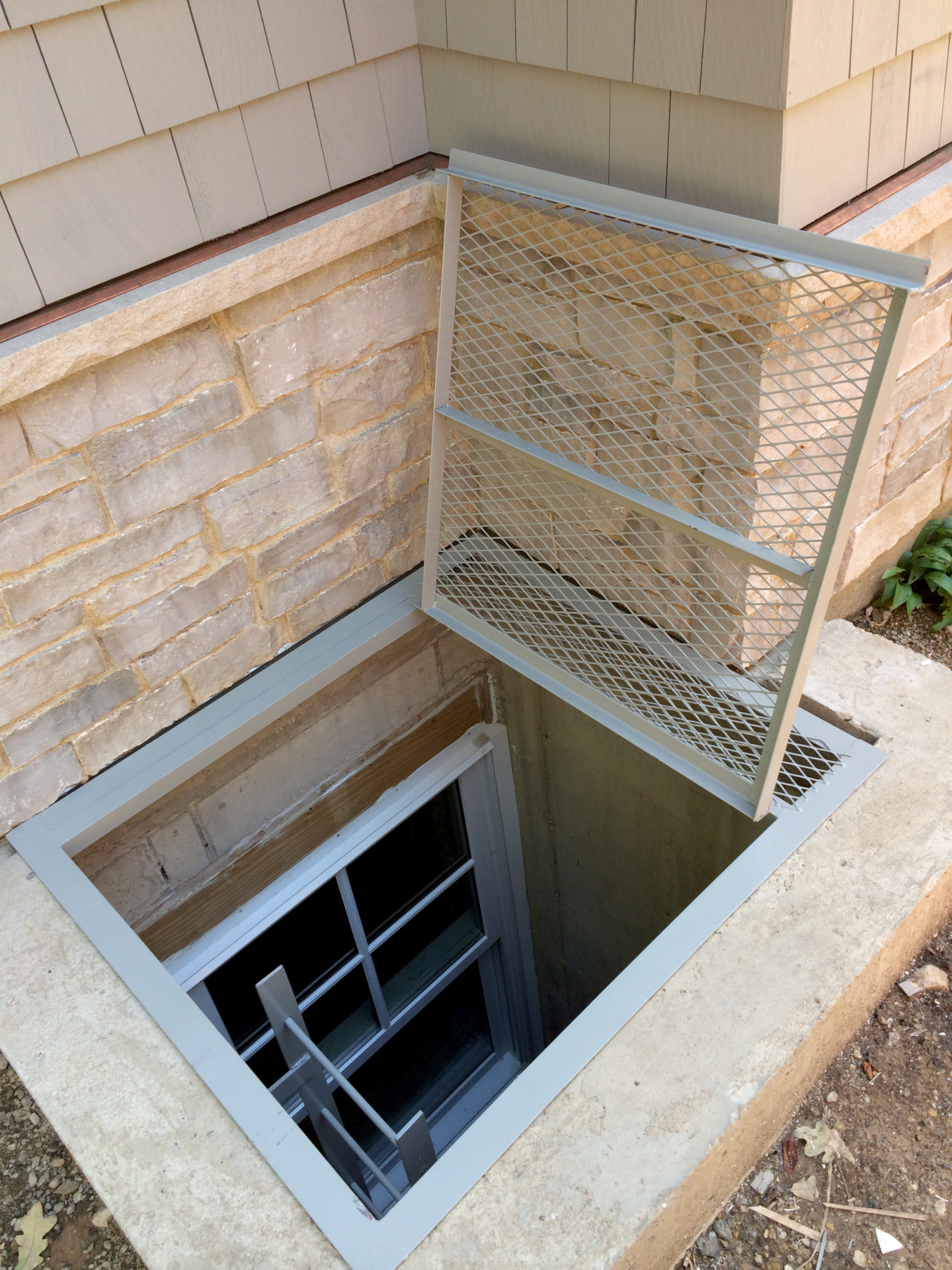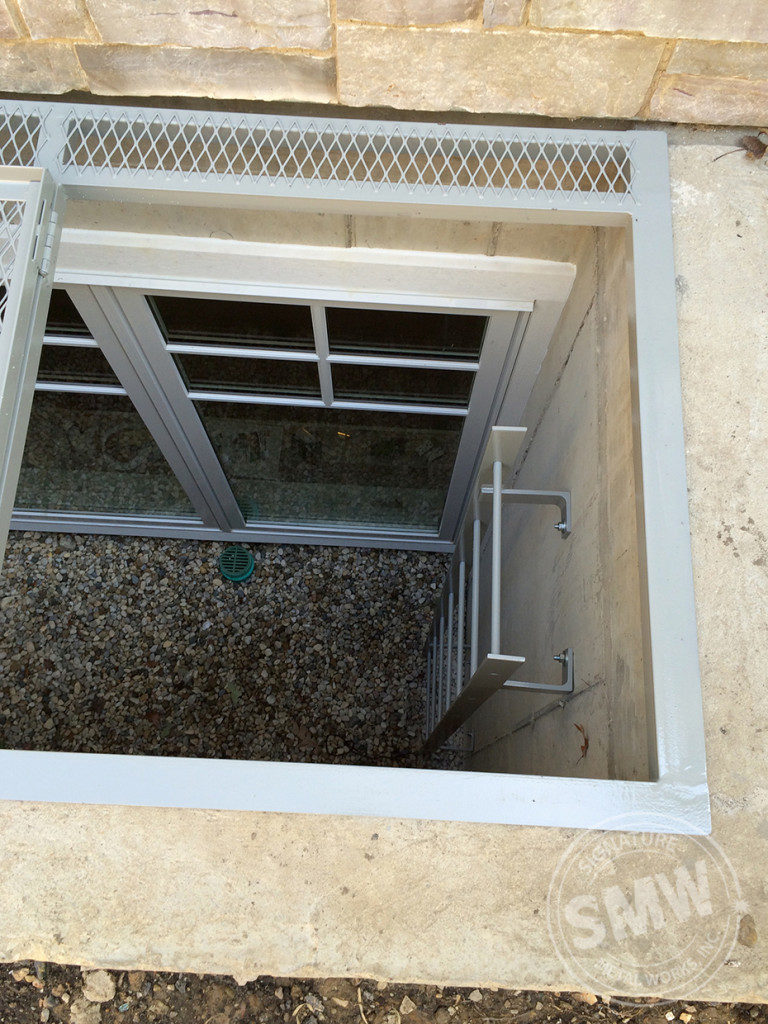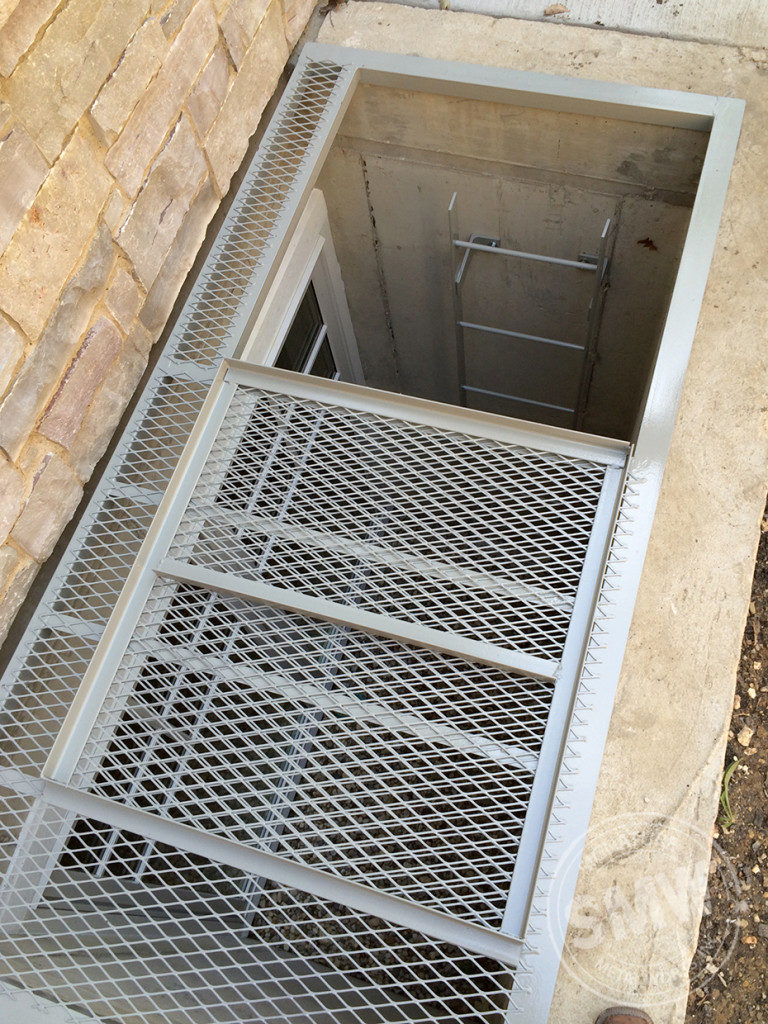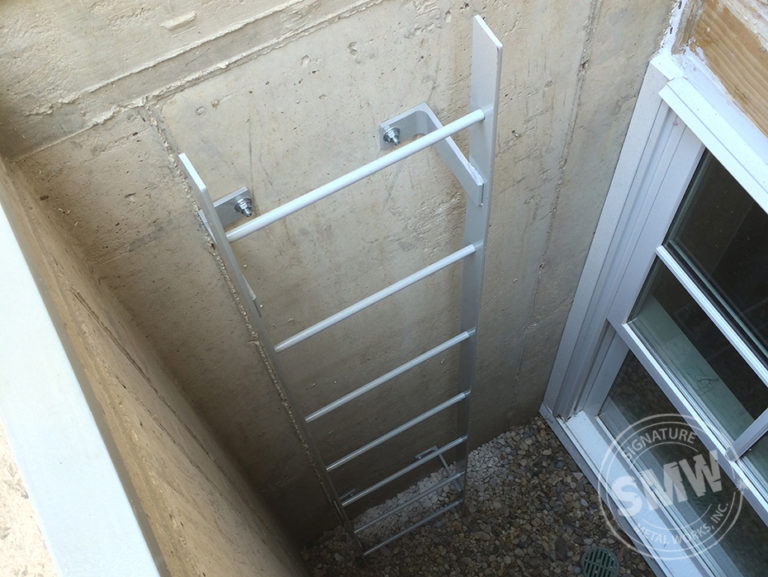 Industrial mesh wrought iron window guards in Winnetka
W5
A custom wrought iron Industrial style window well cover with hatch cold galvanized gray with mesh elements for a residential property in Winnetka. The window well is always an interesting aspect of architectural design, and creating grates that fit the style of the building and the purpose is always interesting. At the residential building in Winnetka, Illinois we approached the tricky design features of window wells with a modern design that was practical and functional.
Window well gratings can take on a variety of forms. Some are still fairly open, with a few bars that run horizontally or vertically and are basically designed to keep humans and animals from ending up in the window well. An open design for a window well can be beneficial, but it does allow natural detritus, likes leaves and other plant material, to get down there on a regular basis. Another design is the metal grate, which can be seen on the window well cover we designed here. This creates an even smaller passage for materials to get through, which would lead to less maintenance overall.
All window well covers should have some way of being opened, either with a trap door like design that opens up or a sliding design as can be seen here. This is an important quality not only for the aforementioned maintenance, but also for the ability to act as an exit in an emergency. Windows in basements and garden levels are often the only way of a quick exit from the lower floors, and therefore the covers would need to be pushed out of the way in a hurry.
Speaking of safety, these window wells were quite deep, so we decided to add another feature. We built custom ladders for each well that were permanently attached to the concrete sides. This would eliminate the need for a ladder to be found and allow for an even quicker evacuation.
Both the ladders and the hatch are made of wrought iron steel. Wrought iron steel is commonly used for household and commercial designs because of its hardness and long-lasting qualities. You can look at wrought iron that his over a hundred years old and it still maintains its shape and quality most of the time. Since the accents of this building were light colored, we finished the grate and ladder with a gray finish. This galvanized finish offers another protective layer over the metal, making it an even more weatherproof.
These custom window well covers will do their functions perfectly for years to come, both to keep stuff out of the window well, and to allow for people inside to exit quickly if necessary. If you need a set of custom window well covers for your home or commercial property, please contact us! We do a variety of metalwork designs from both the simple like these covers, to more complex artistic pieces. We are your Chicagoland metal fabrication shop that designs, fabricates and installs! Let's put our heads together!