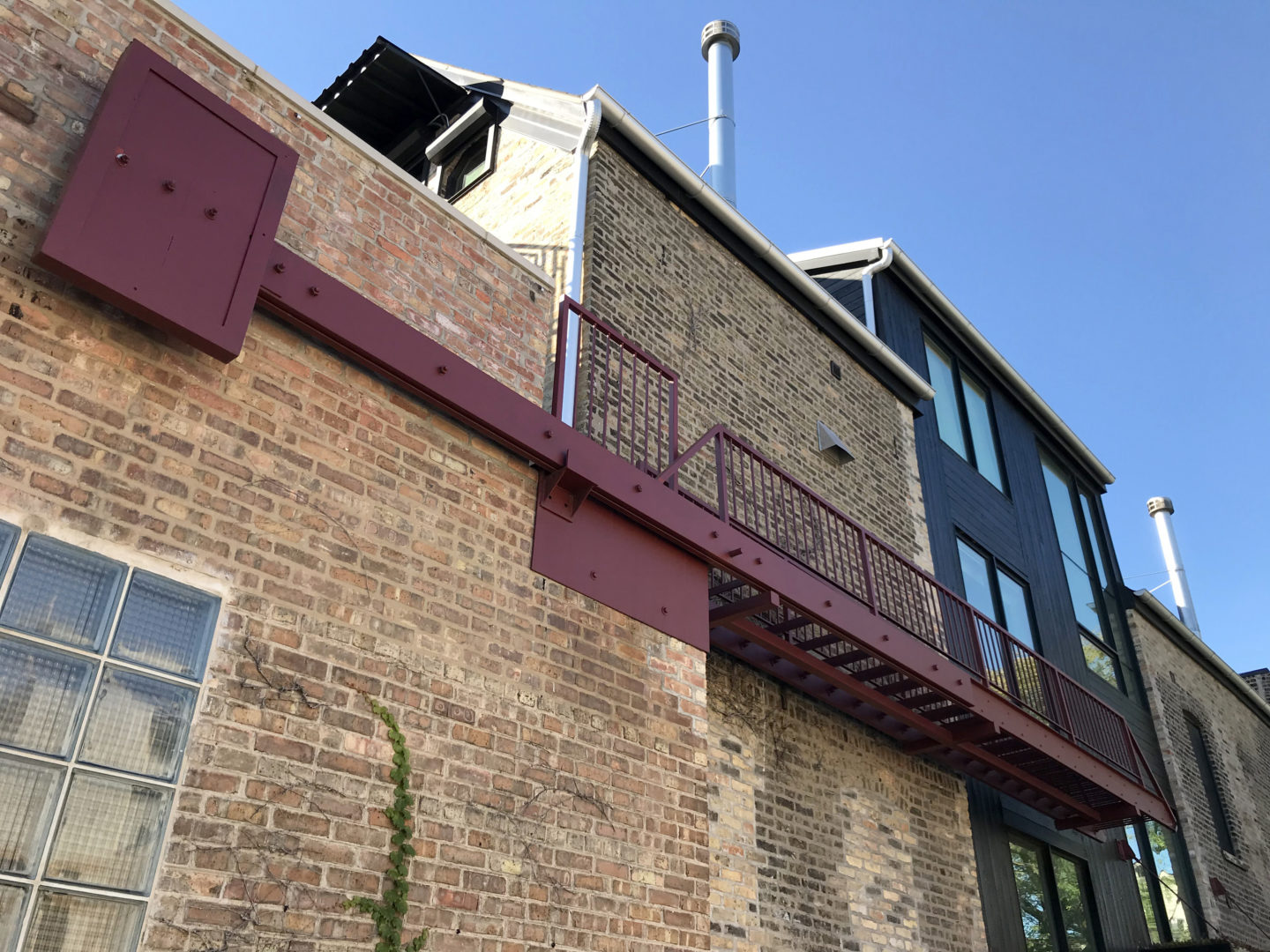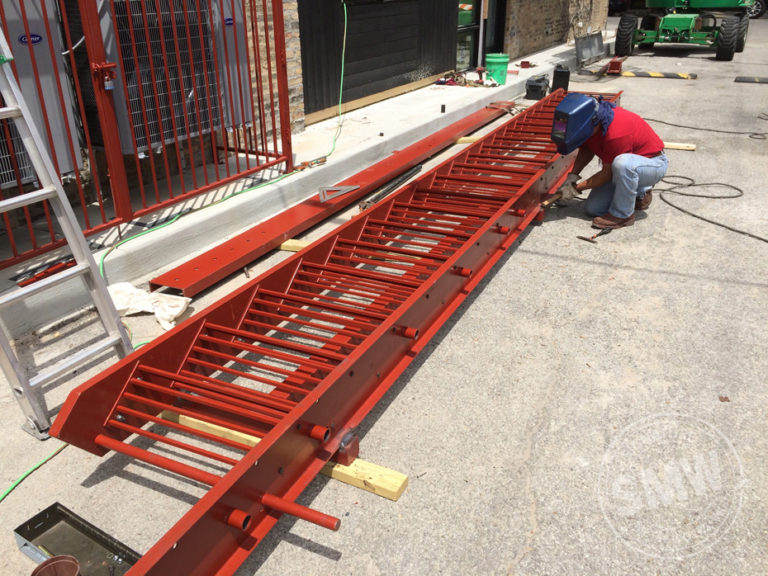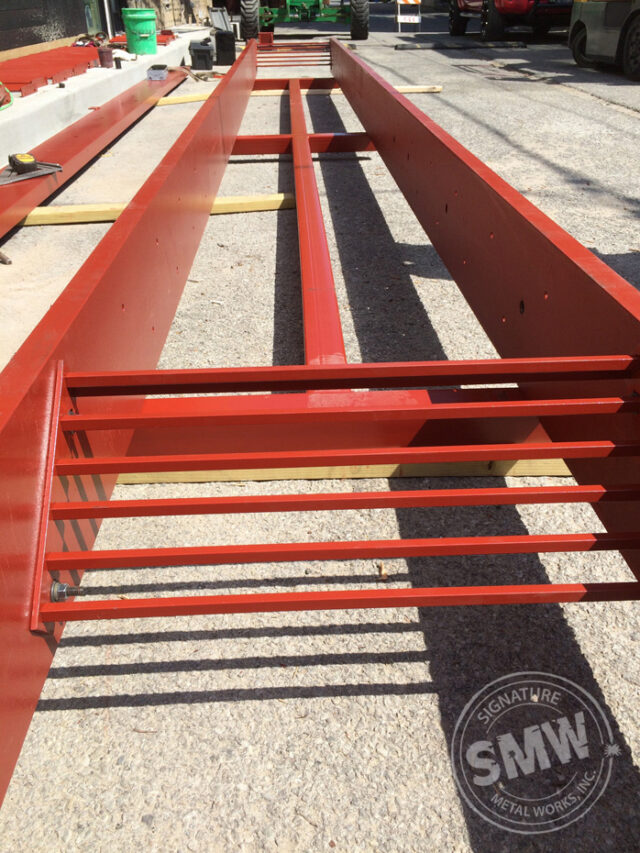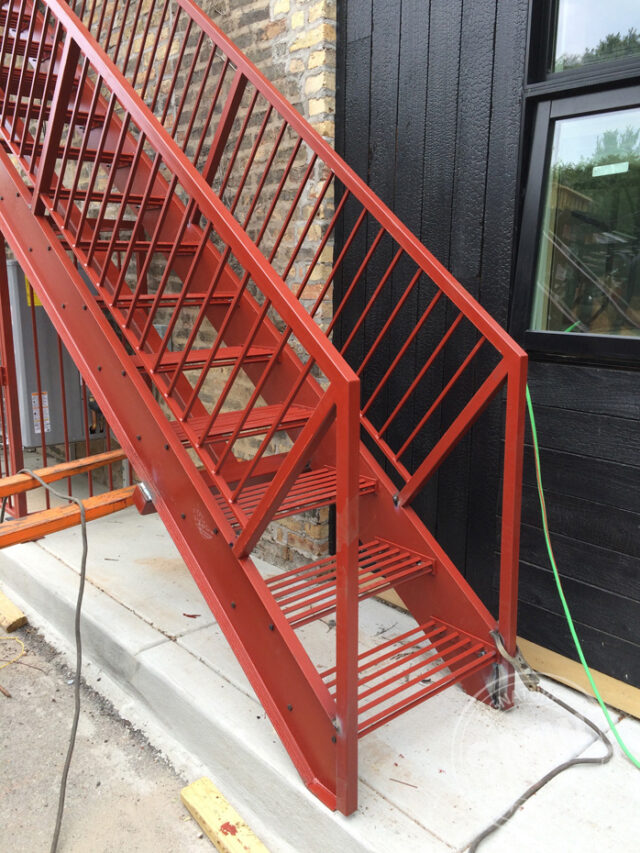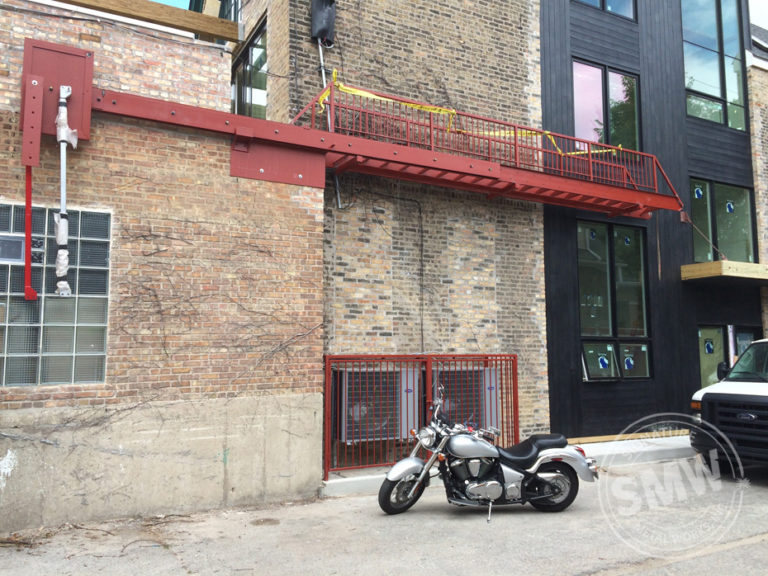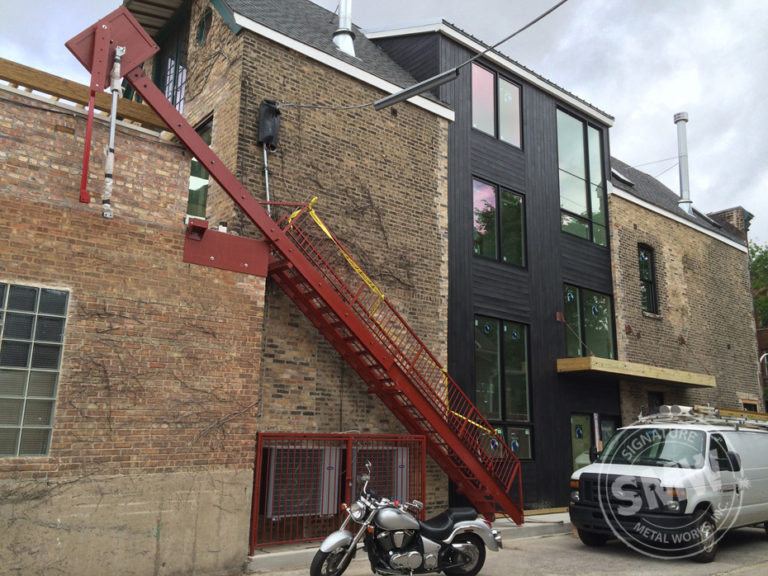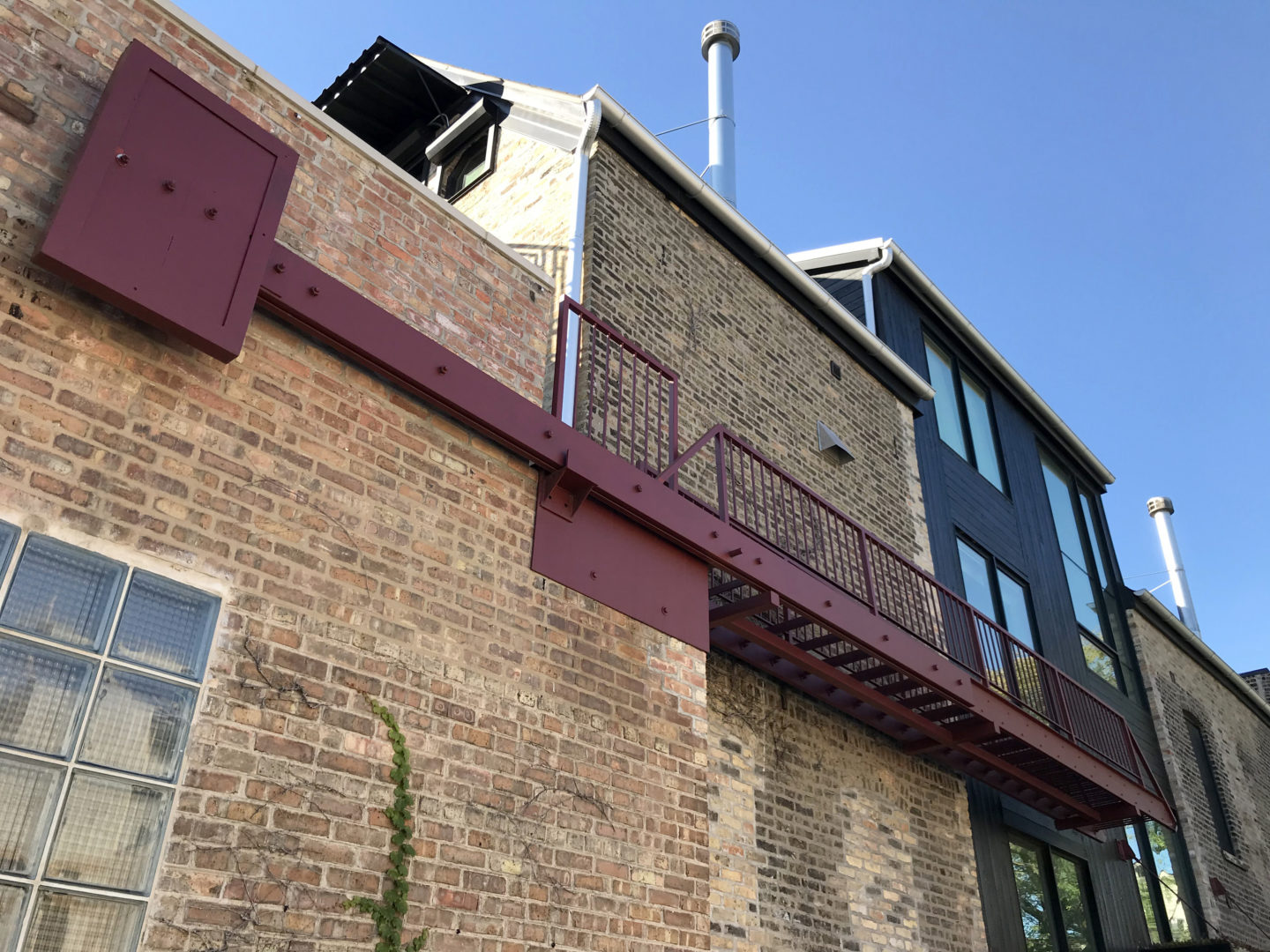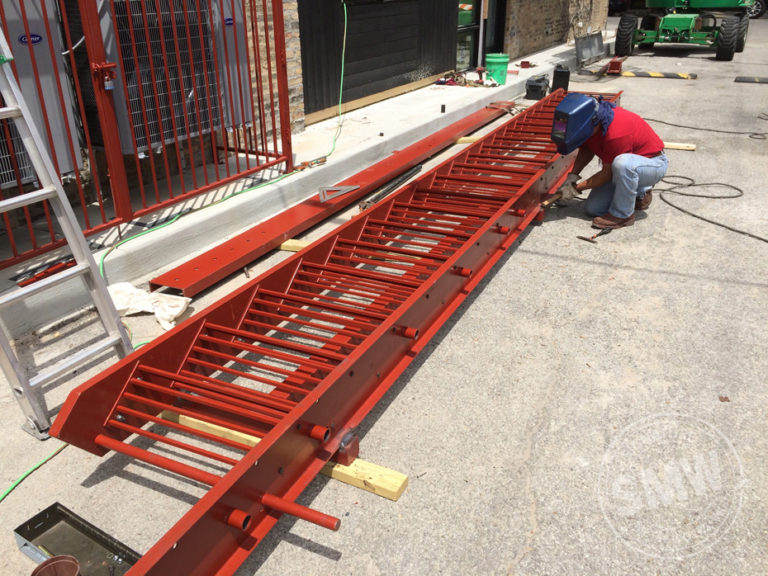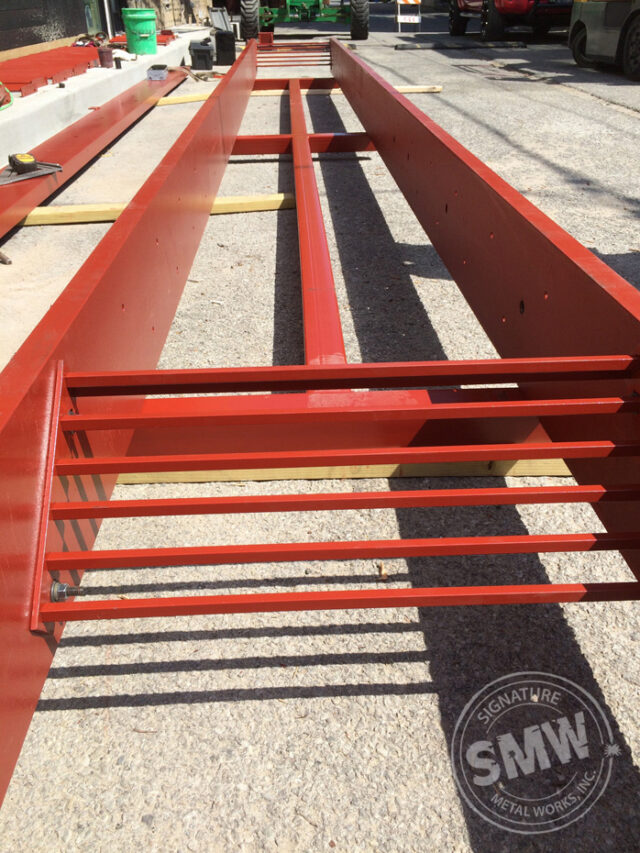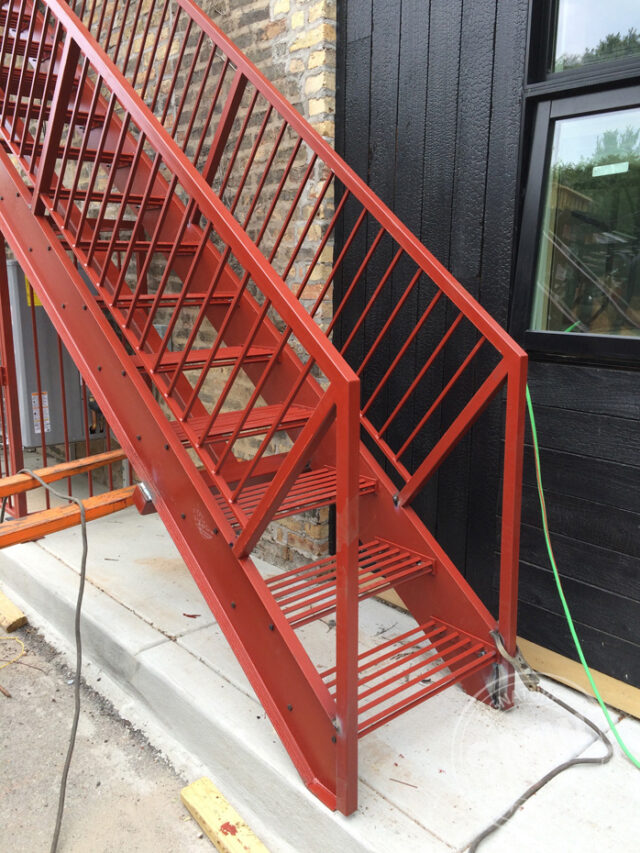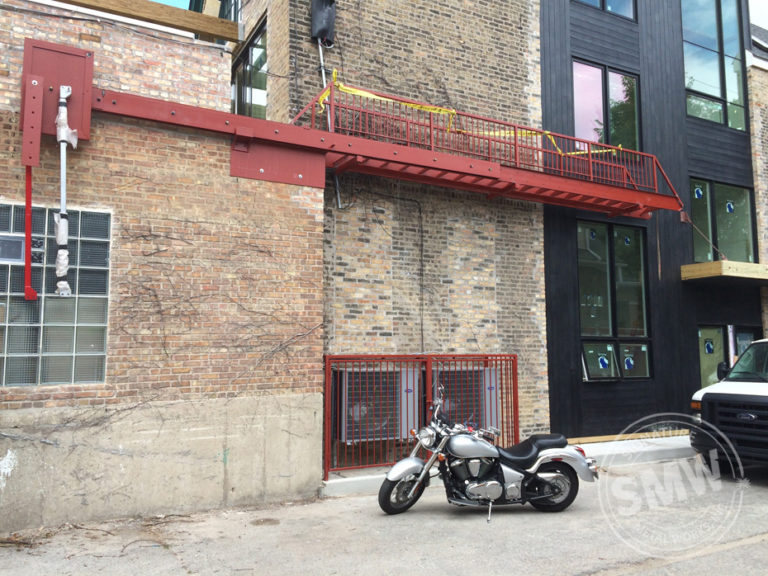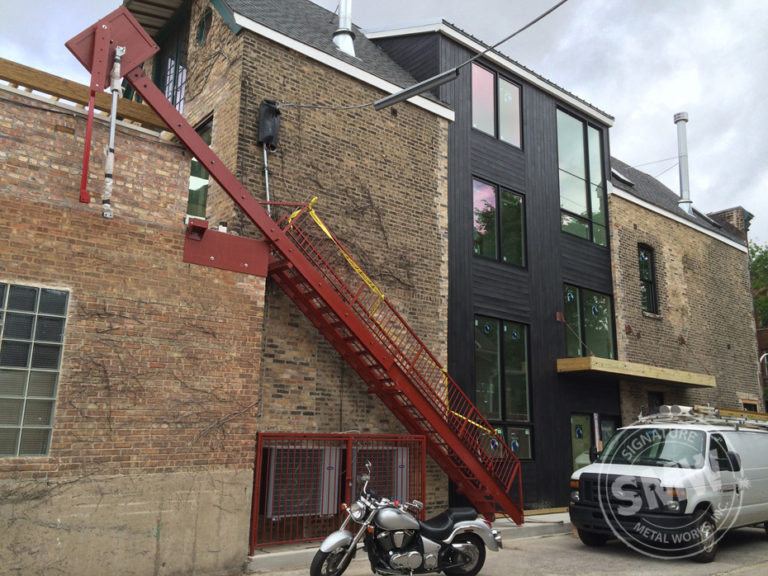 Industrial fire escape wrought iron straight with cantilever stairs in Wicker Park
S5
A client in Wicker Park build himself a custom home and wanted a fire escape staircase to lead from his patio down to the ground and wanted the ability for the stairs to cantilever down only when in use.
Building a fire escape for this residence in Wicker Park was an absolute delight. It took vision on behalf of our client, who wanted the fire escape on his home to mimic a much larger commercial style building, and a feat of engineering on behalf of our talented metal fabricators. The final product was a custom tilting fire escape made of wrought iron and painted primer red. It was built in our workshop and then installed at the residence. Not only does it tilt like an industrial fire escape, but the upper portion now acts as an open, custom deck where our client can spend nice days enjoying the sounds of the cityscape.
We began, as always, with our client's vision for what they wanted for their home. As soon as we knew our specifications we got designing. After approval, we got to building. This was an exciting project that had a lot of different parts that needed to happen before we could transform this residence into something even more amazing.
This project was really large and each of the pieces were crafted using a variety of materials. To recapture the industrial look of a commercial fire escape we used a variety of different sized wrought iron pieces to build the steps and the handrail. They were put together using strong connections through welding and soldering. Since it was being mounted outside the steps and handrail were made from tubing so that snow and rain did not build up on them when the fire escape was tilted upward.
An interesting aspect of this project was also the counter weight. These custom stairs needed to be able to tilt when needed and then be able to be lifted back up without the need of heavy machinery. We helped connect the fire escape to mechanism on the building that would allow it to move when necessary, but to stay still otherwise to create that aspect of the custom deck. This was a really interesting challenge and we were really excited to be a part of it.
Additionally, we built some matching covers to protect air conditioning that stuck out from the building at street level. They are painted red to match the custom fire escape. Together, the final product mounted on the building created a striking piece of functional artistry. The red painted metal popped from the side of the building and added character to this city area.
There is a special feeling when it comes to adding something new to an existing building or residence. Its building upon another artist, often an architect's, vision and adding a bit of our own. Through the combination of our experience and the building owner's ideas we can create something spectacular. Even if it seems like a wild idea, we love to hear about them because it sparks our creativity.
If you are interested in custom metalwork for your home or business contact us! We can create something that you will be able to enjoy for years to come.