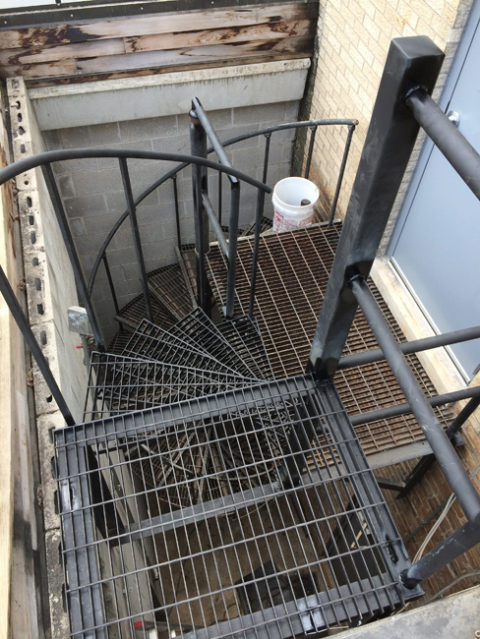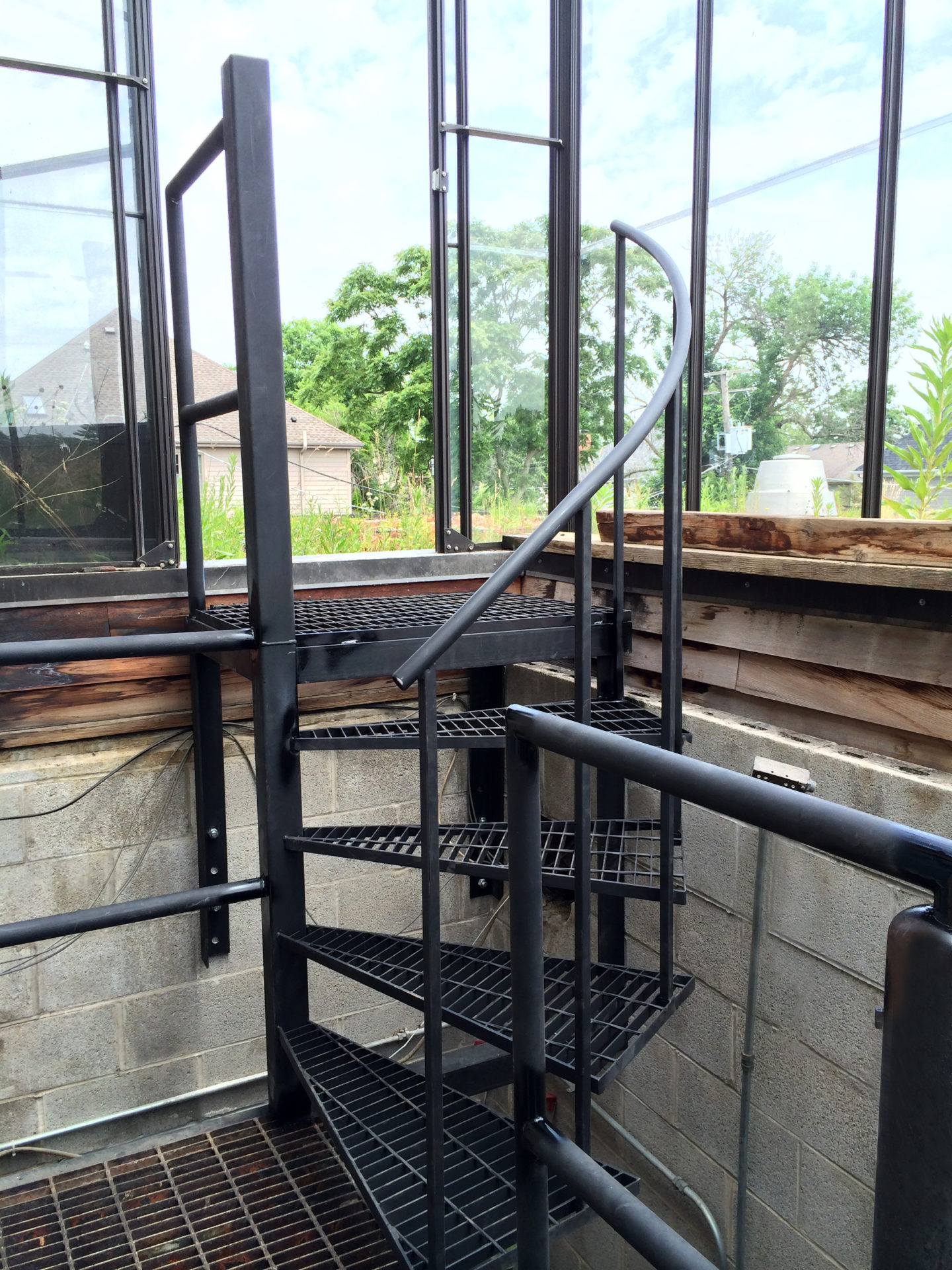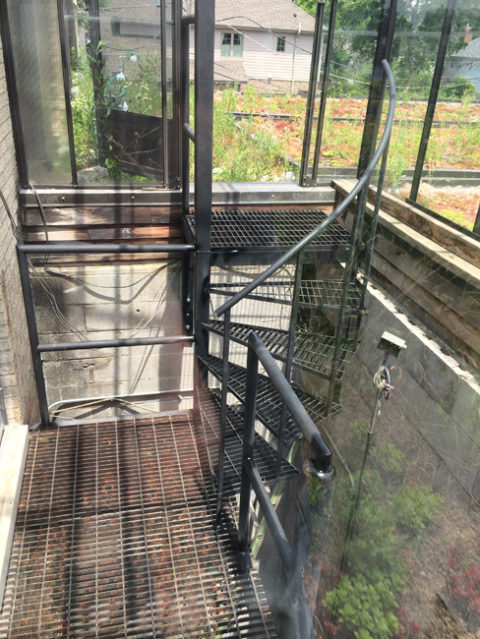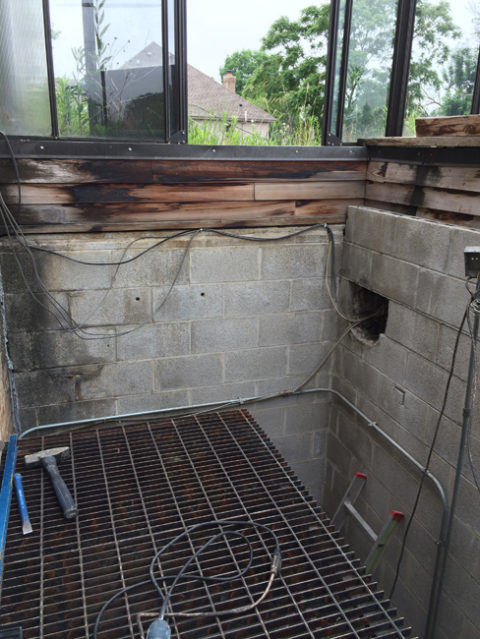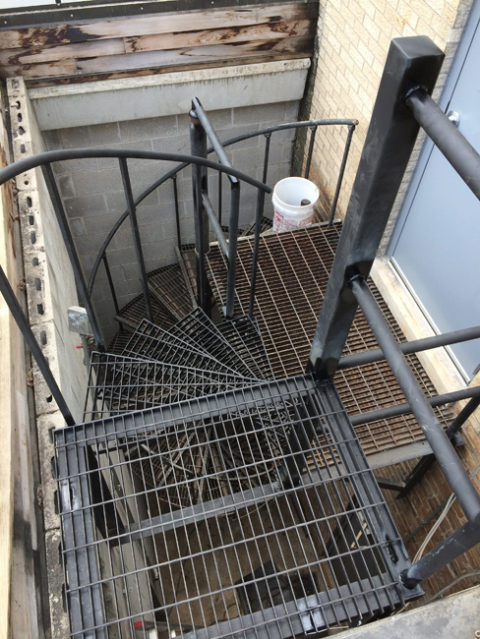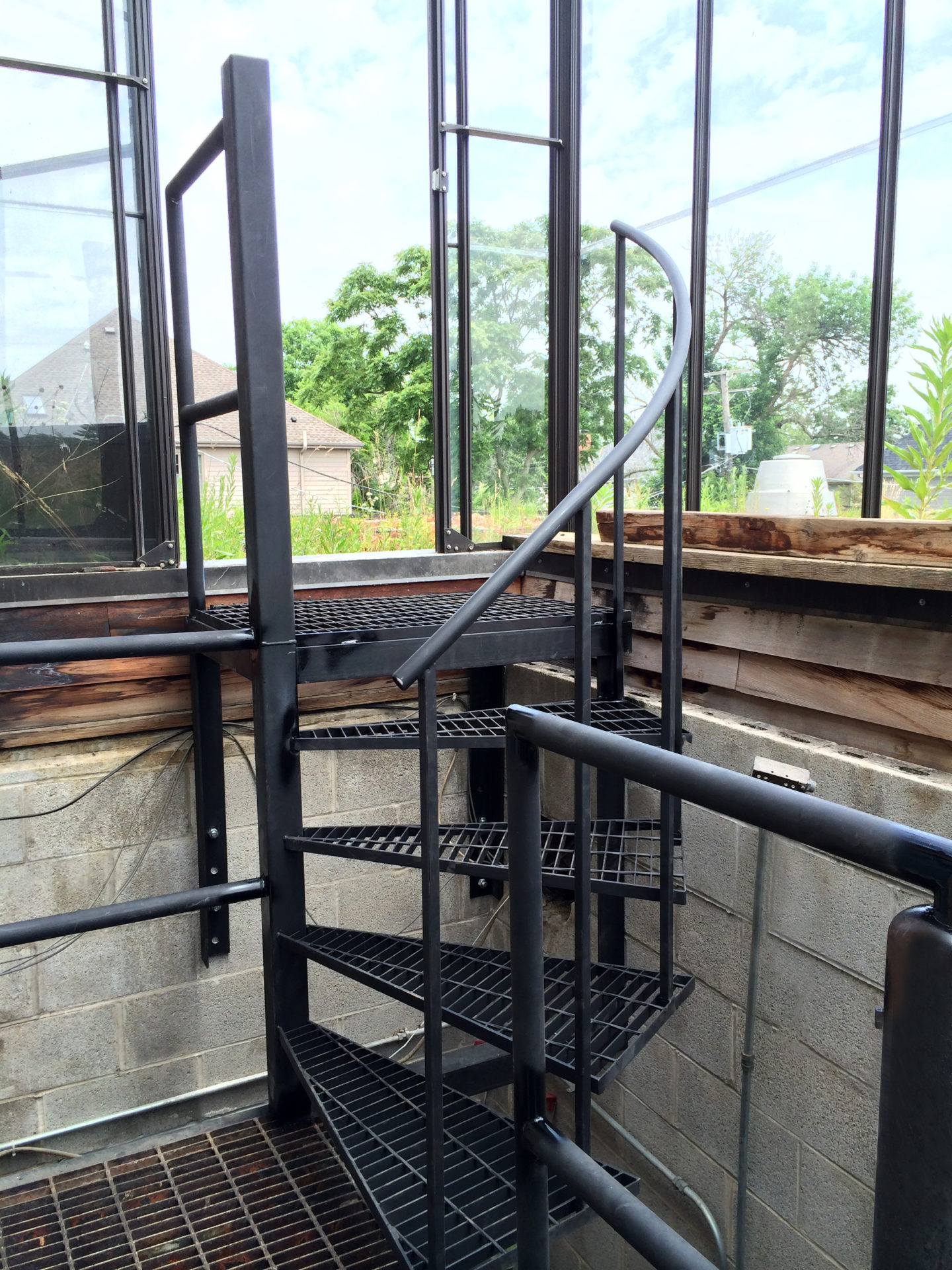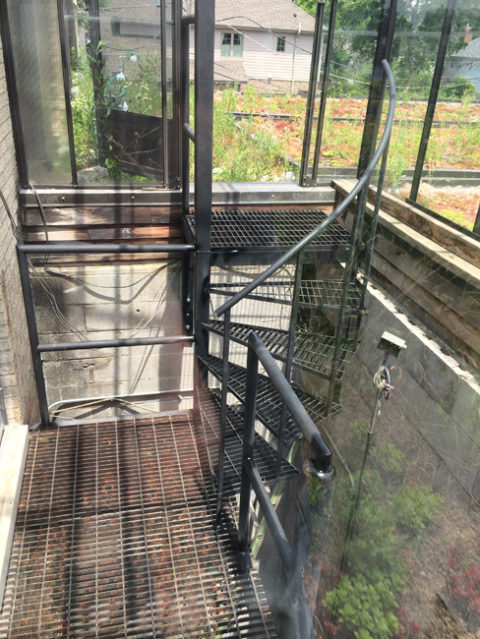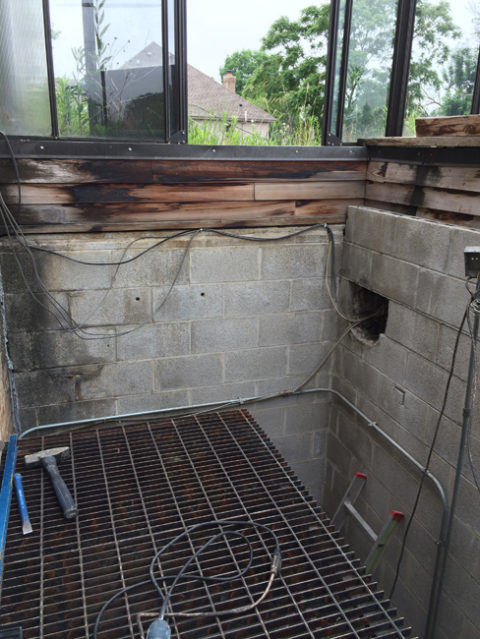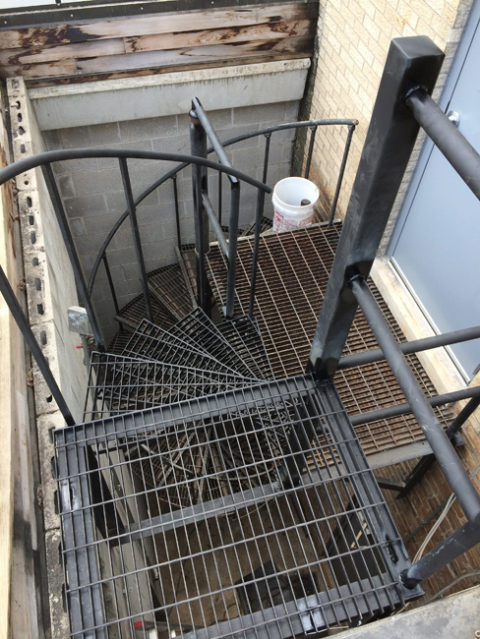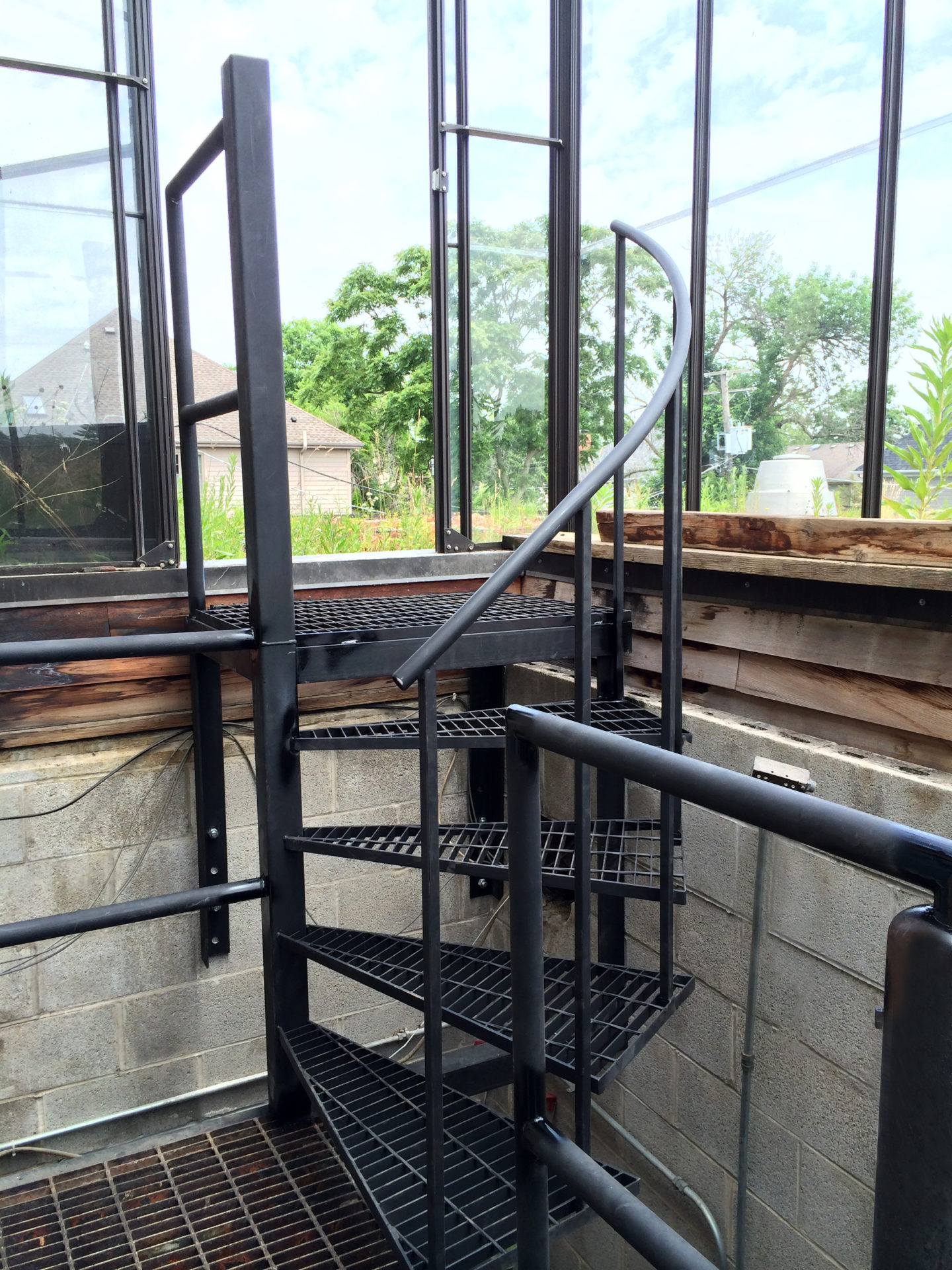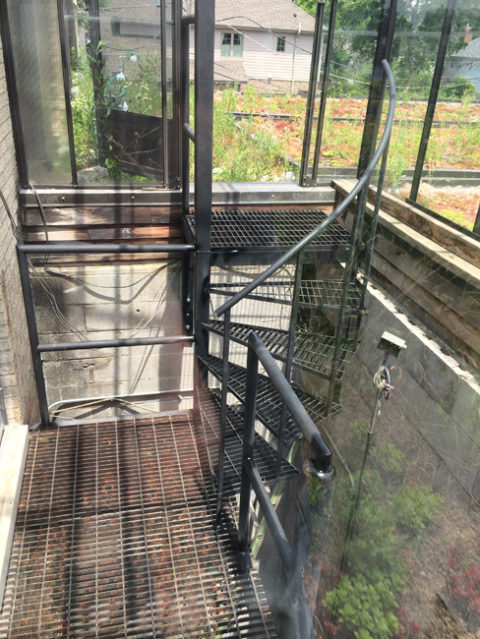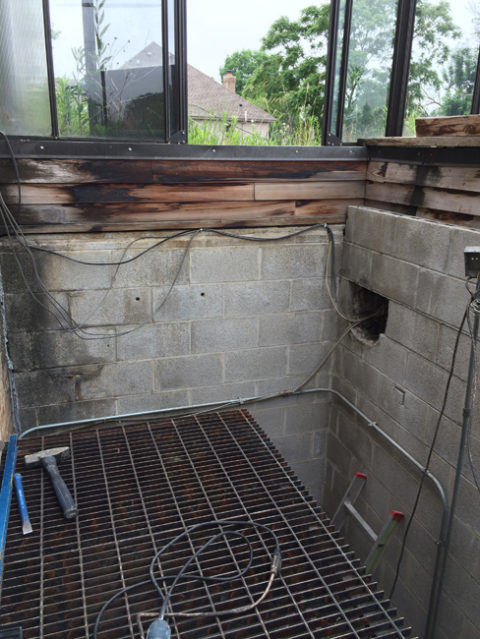 Industrial wrought iron commercial spiral staircase in Elmhurst
M9
A custom wrought iron Industrial style spiral staircase with landing painted satin black for the Elmhurst Park District in Elmhurst. The idea of this extension was for employees to be able to get to the green roof safely.
We recently received a call from a commercial client in Elmhurst looking for us to modify their existing steel spiral staircase with a landing. They wanted us to remove the pipe railing at the landing on top and add a staircase to go to the roof from the landing, while matching the same style. We spent some time taking measurements to see if this would be feasible and came up with a simple yet elegant solution that solved the client's problem while keeping the staircase safe and secure.
We removed the existing commercial pipe railing around the landing and cleaned everything for us to go in and install the staircase. We added a similar railing to the area that was going to be open for safety and bolted the spiral stairs into the concrete support and the existing landing. We pre fabricated all the pieces in our shop and then simply welded and bolted everything together. Normally when a client provides us any specifications or requirements we follow them strictly and if we can find ways to make the railing or staircase even safer to ensure there are no future complications down the road.
Installation of this custom spiral stairs and removal of existing railing was done that day and the client loves the result. We strive on perfection and quality with every client to ensure a long-term relationship – whether they work with us again or not. Next time your company is looking at installing and or fabricating a commercial custom staircase – give us a call. We are one of the leading steel commercial fabricators and installers. Also if your fire escape needs treads replaced check out our ready to pick up fire escape steps.