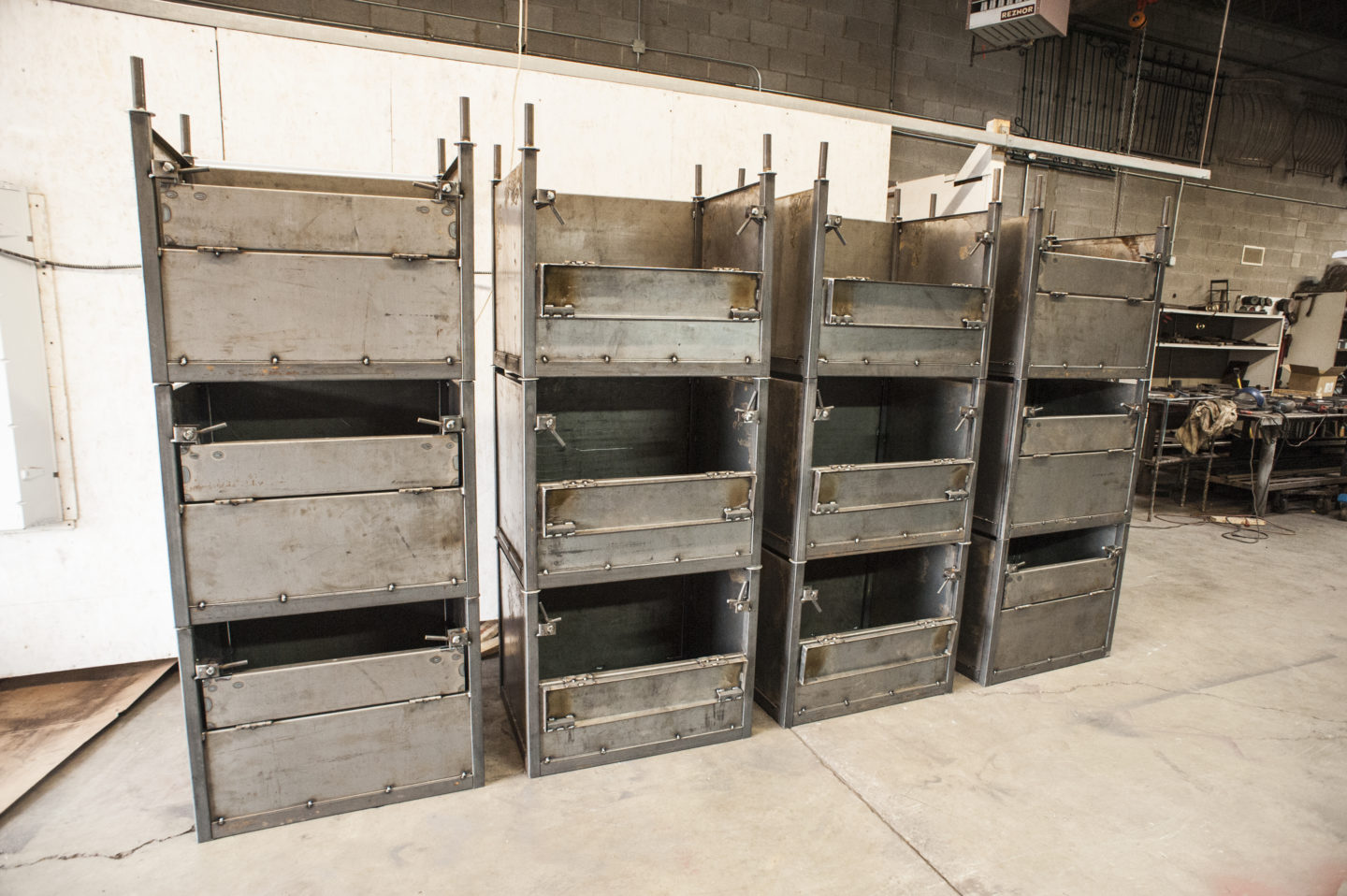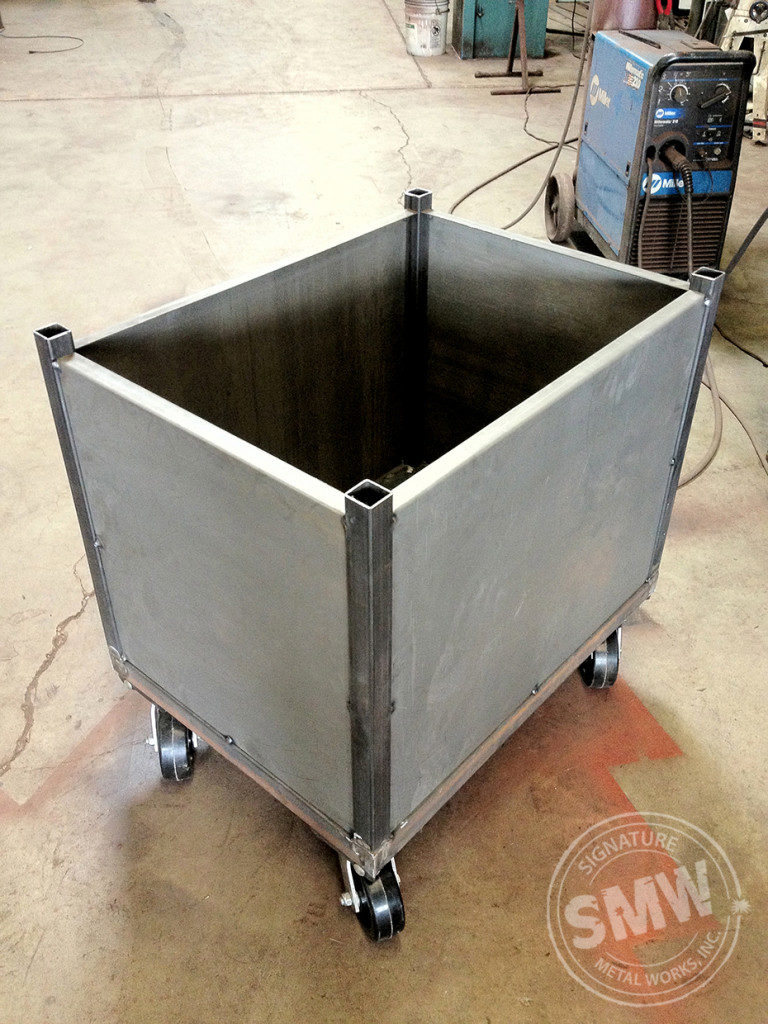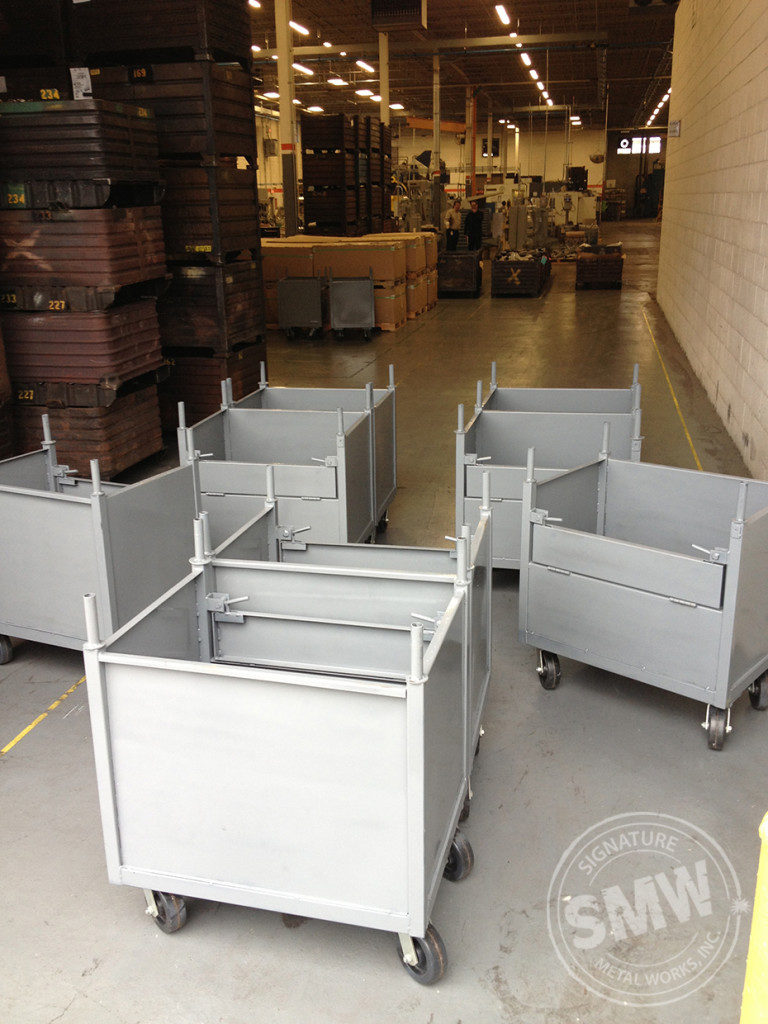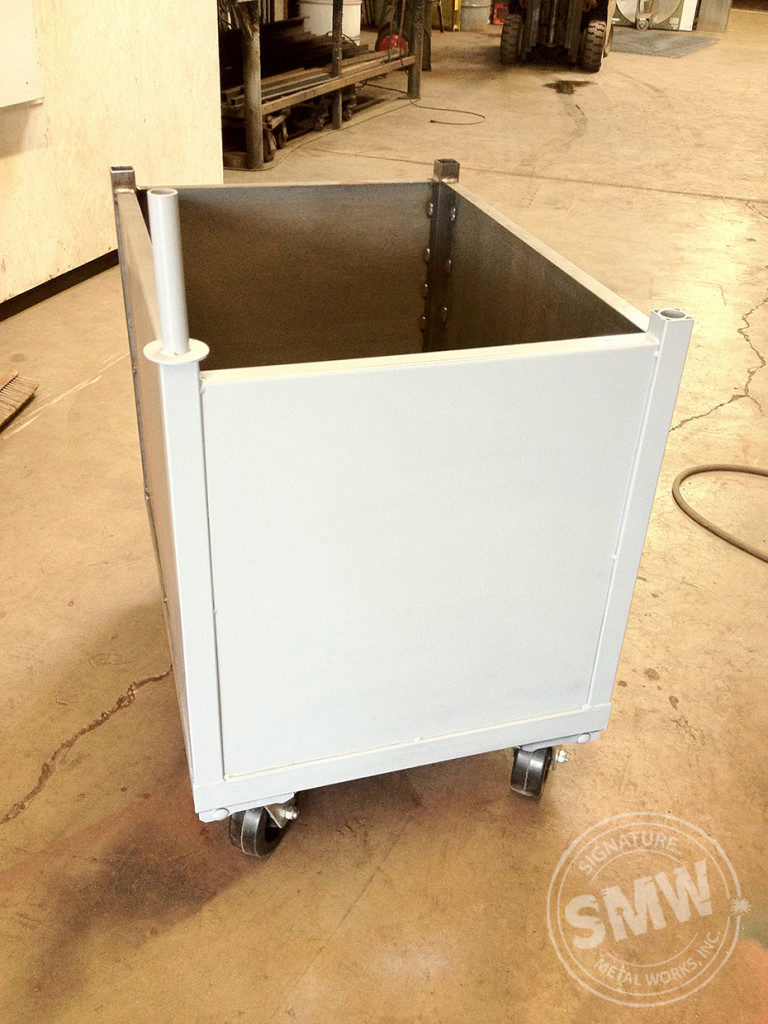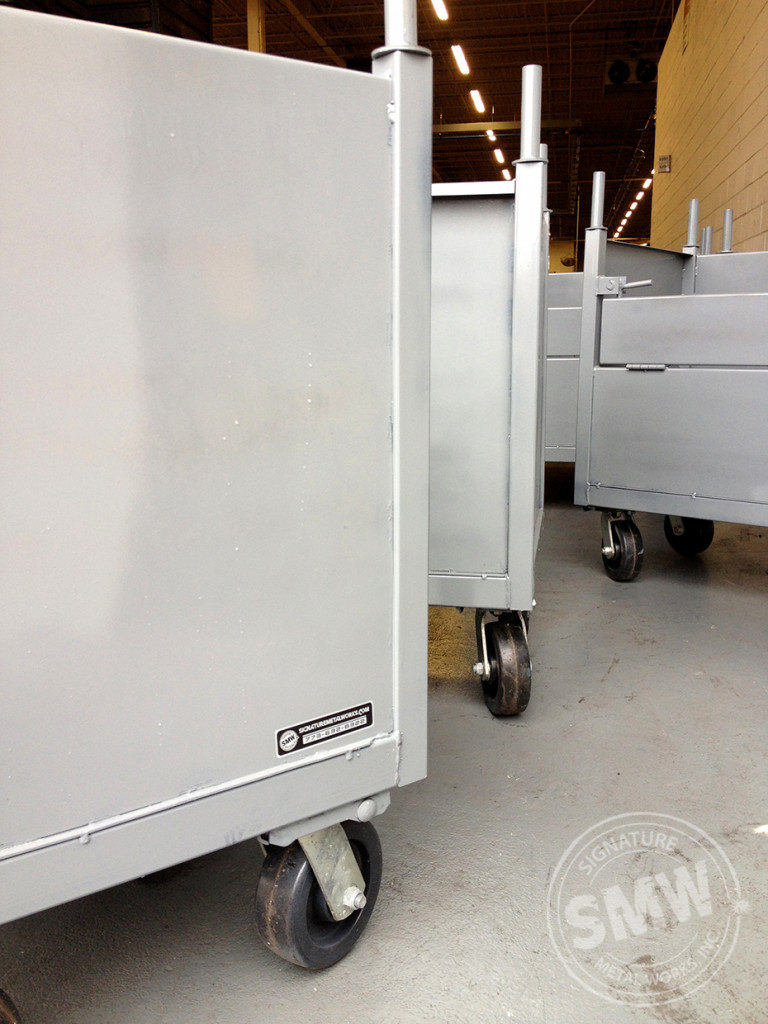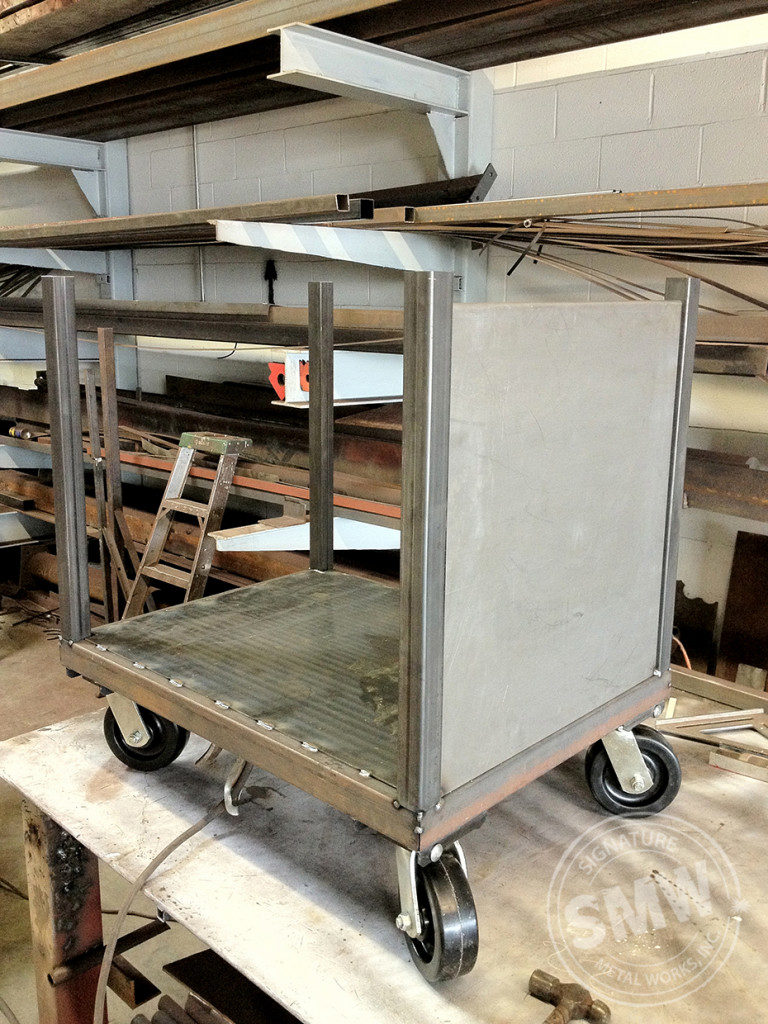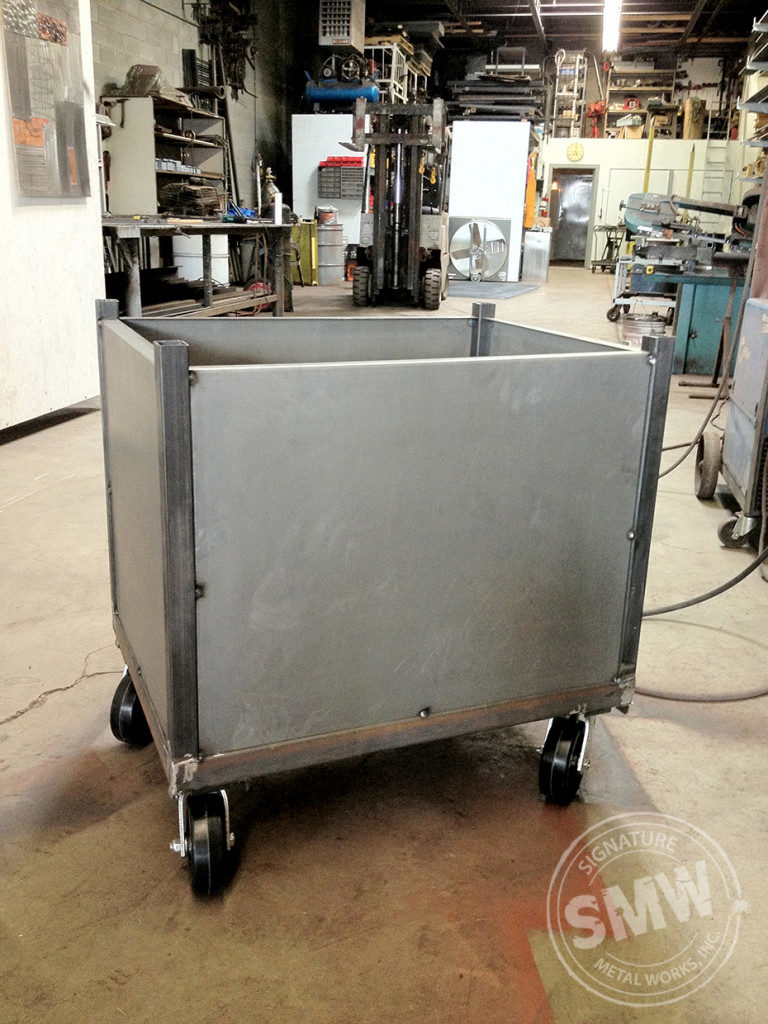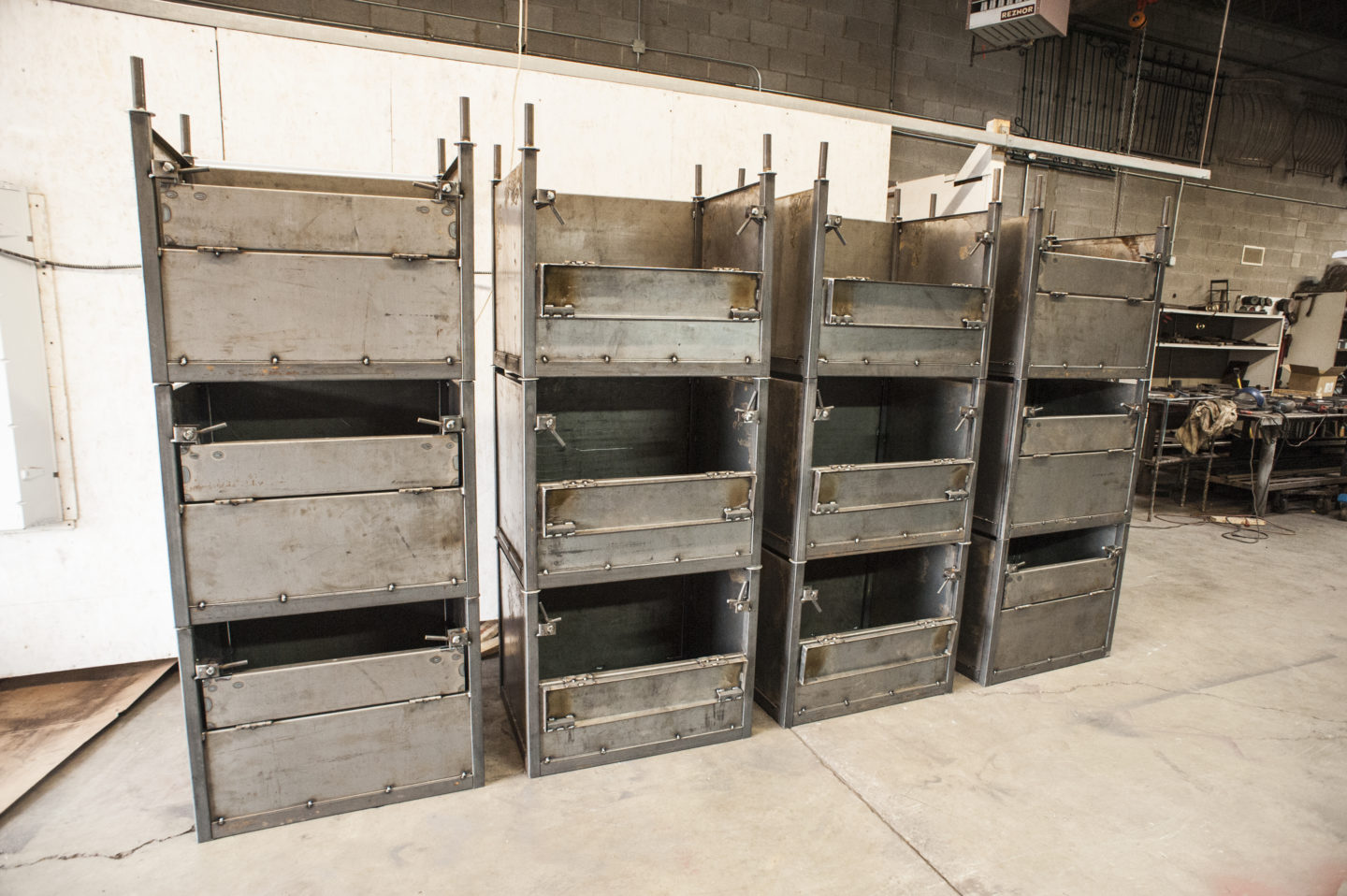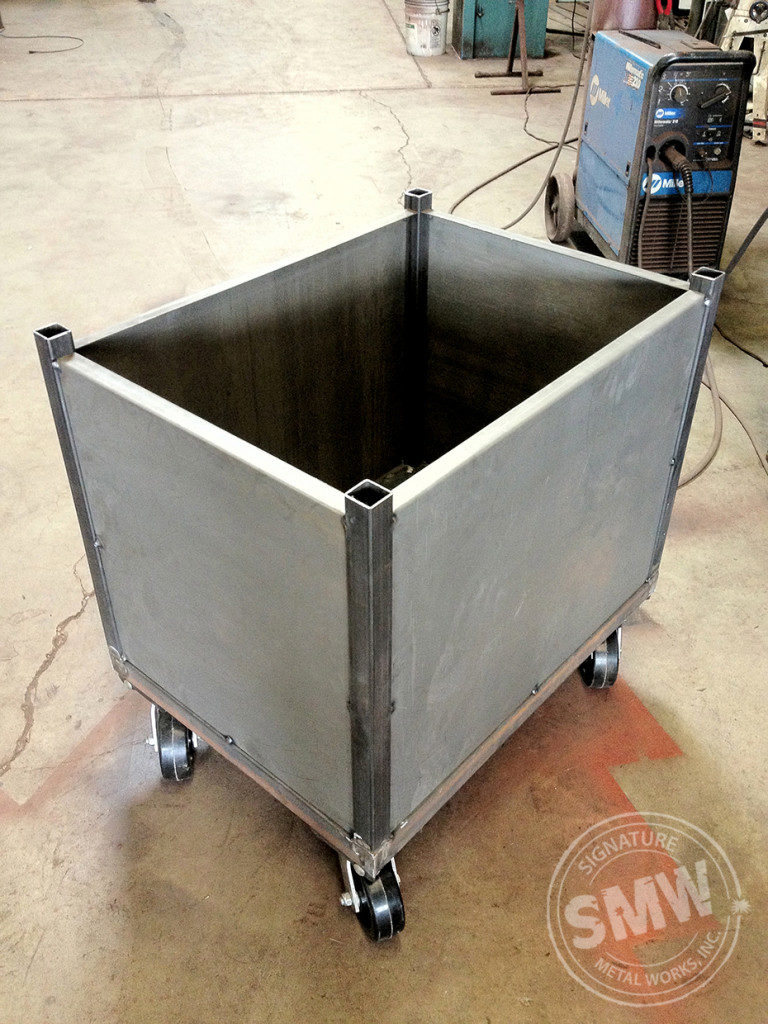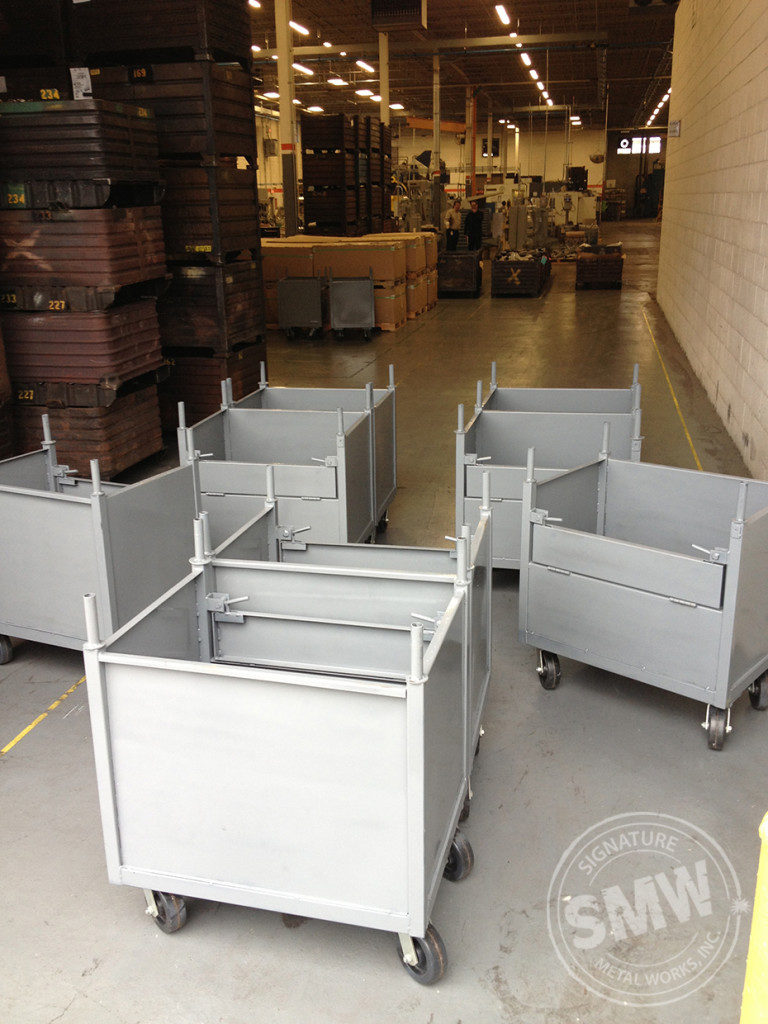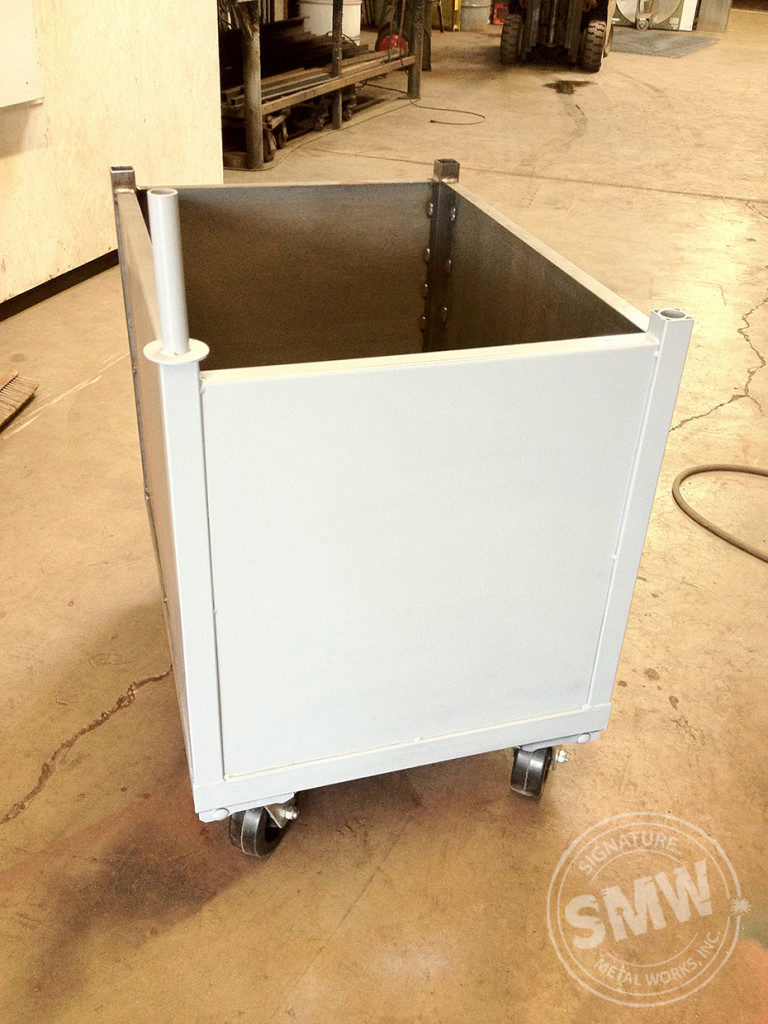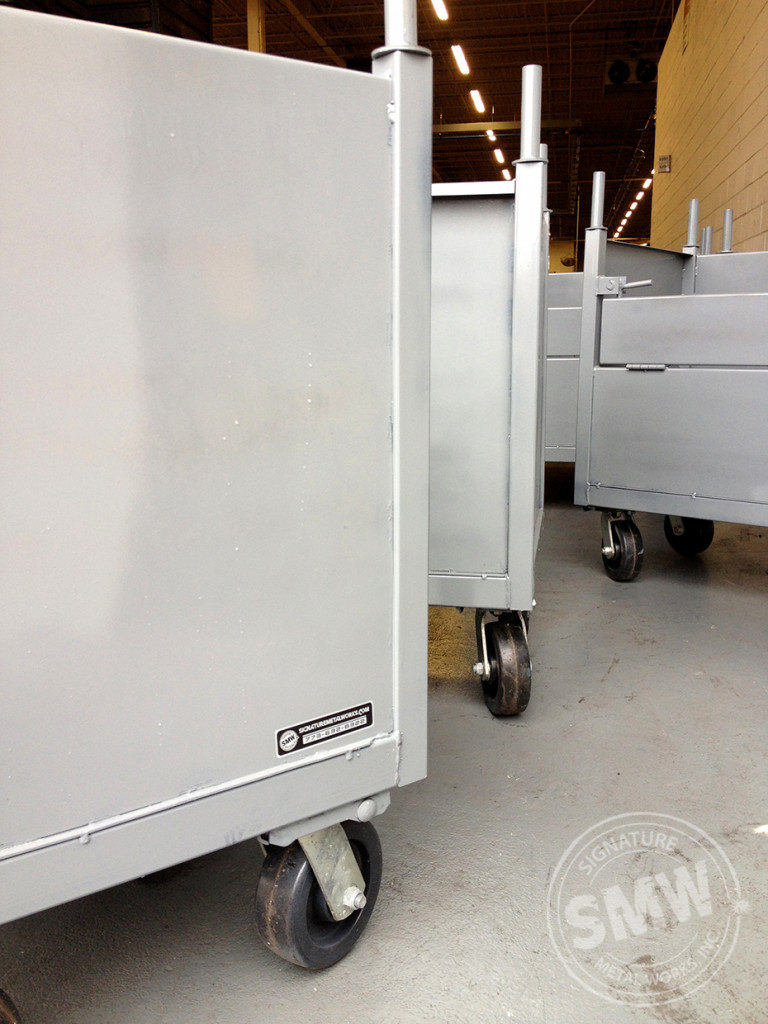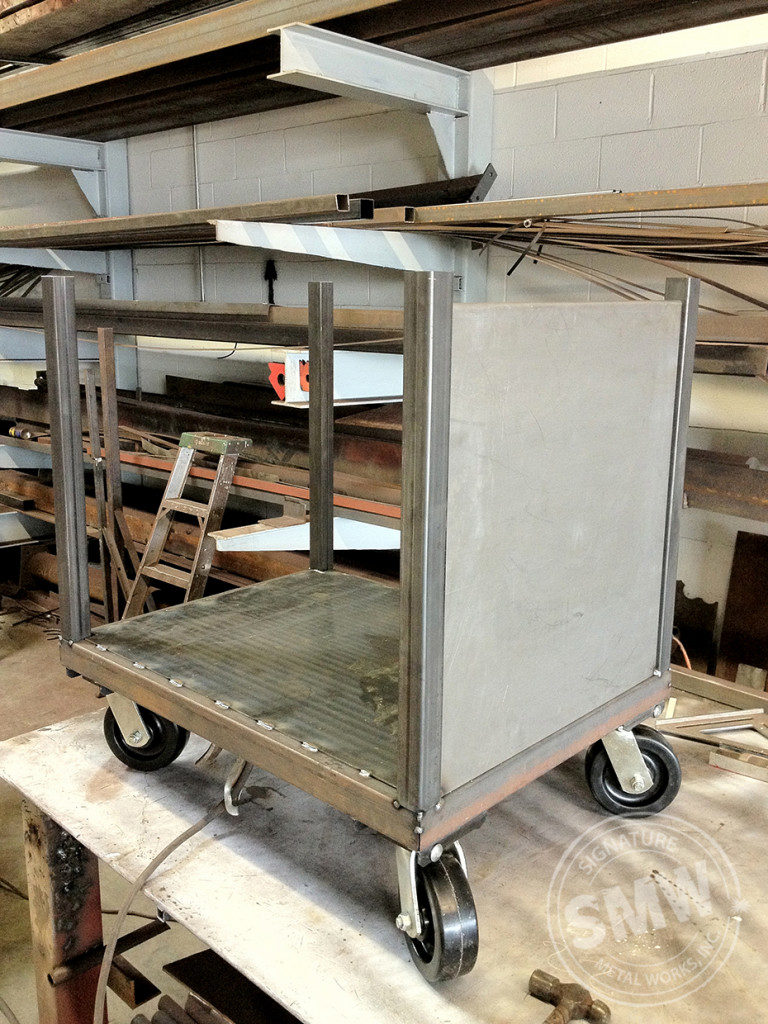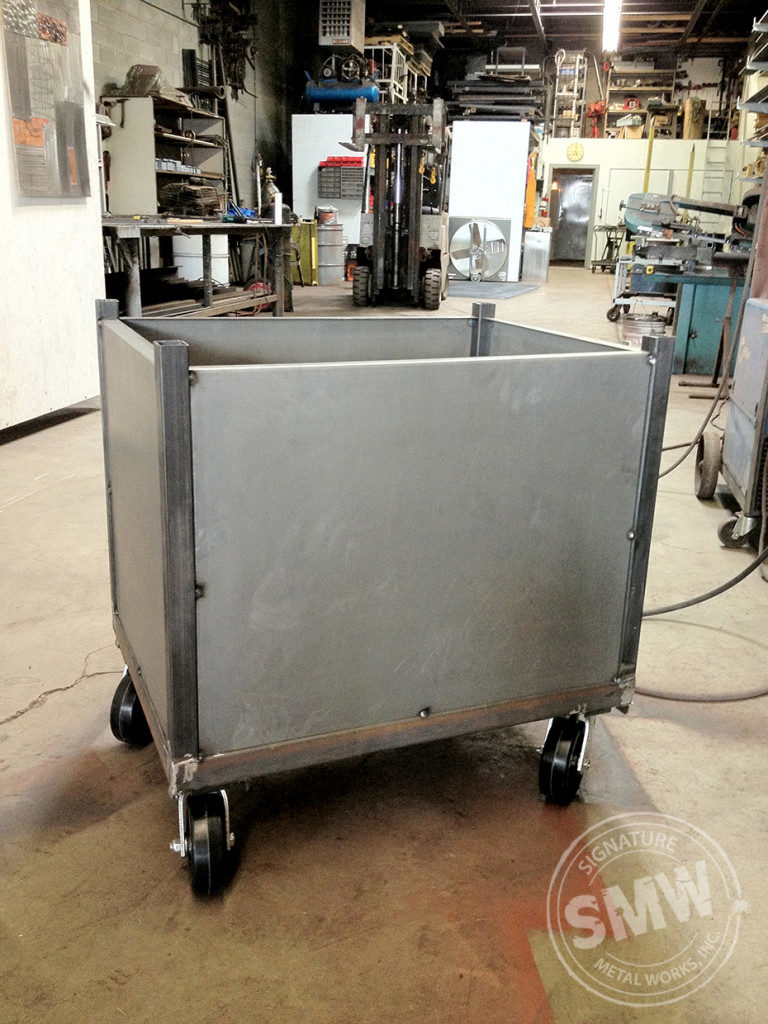 Industrial wrought iron commercial manufacturing bins in Elk Grove Village
M18
A custom wrought iron Industrial style fabrication bins for a commercial property in Elk Grove Village. The manufacturing company produces products and needed for a way to move the unfinished products between each station in the facility. We also added industrial casters to each bin and painted them shop gray.
Our metalwork projects sometimes take on a different flavor from products designed to work on buildings. We also develop other metalwork products, as seen by these rolling carts that we developed for a local tool company. Developing these took a different sort of thinking cap, and we produced quite a few of them in the end. Just like any order, we started by working with the client to discover what the goal for their product would be. We came up with designs for these custom rolling carts and soon we were down to work.
We used a variety of materials for these carts to both be sturdy, but easy to move around. Industrial carts like these need to be strong and long-lasting. With that in mind we chose our materials and finishes with extreme care. What is essentially a box on wheels seems simple from a design standpoint, but the engineering involved takes on an interesting turn. For example, the placement on the wheels for the support posts is important. We wanted these rolling carts to be able to carry heavy loads, and therefore we needed material that would not bend under pressure and could equally distribute weight. In the end, our design did just that. Throughout each stage of the project we added different materials to create the end product.
For a little while, our workshop was dominated by these carts, stacked up in corners while we worked on more and inspected the ones we'd already built. The different elements of these carts were made in-house using a variety of our specialized tools. Our welding teams also had their work cut out for them as they made sure that all of the parts fit together seamlessly and the moving parts were able to function as needed.
The finish on the metal is a gray paint that gives the manufacturing rolling carts a stark profile and gives it a crisp look. The selected wheels are the sort built to last using hard materials that will glide over a workshop floor. The end product turned out great and perform incredibly well. They will be a useful product for our client, the quality of the materials built to last.
If you are interested in developing a piece of custom metalwork with our team, contact us! We love working on different kinds of projects from architectural design to practical tools like these rolling carts. Let's see what we can create for you!