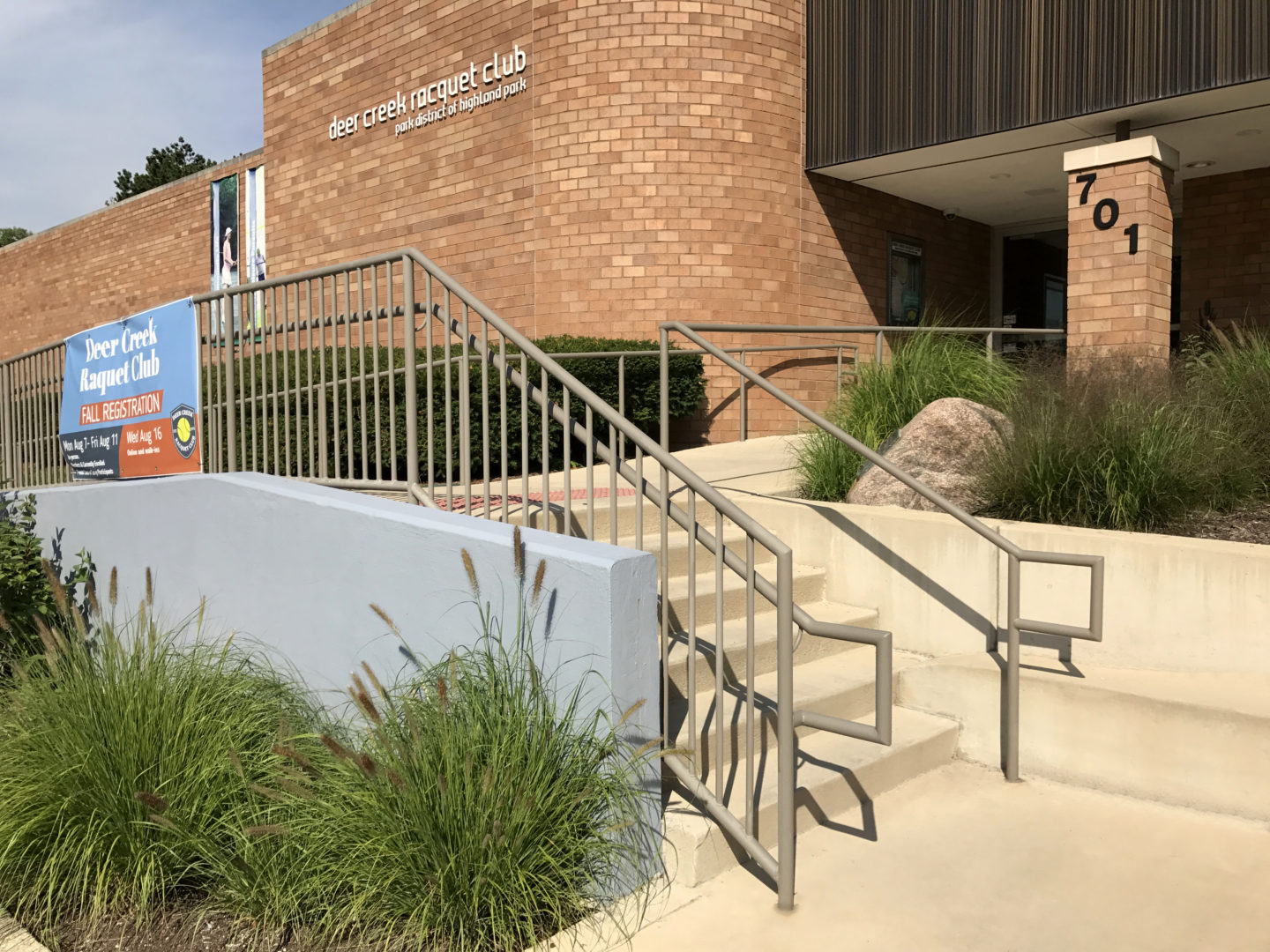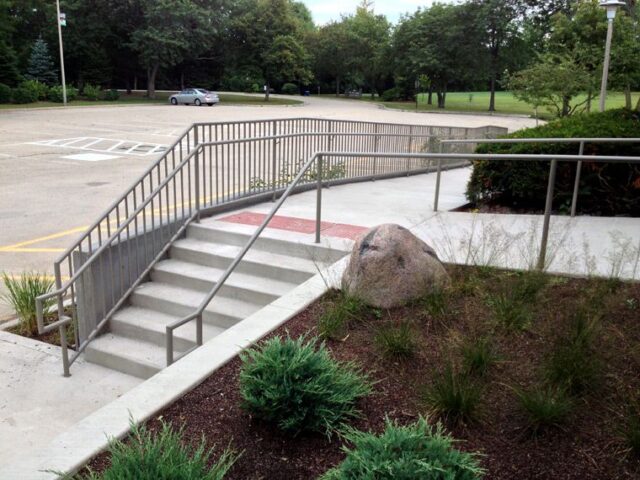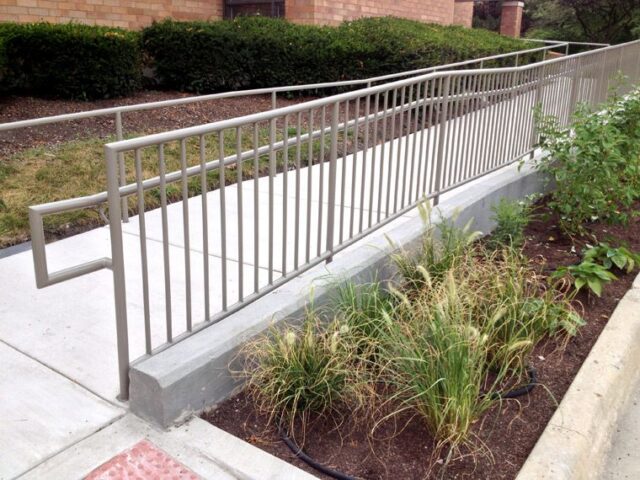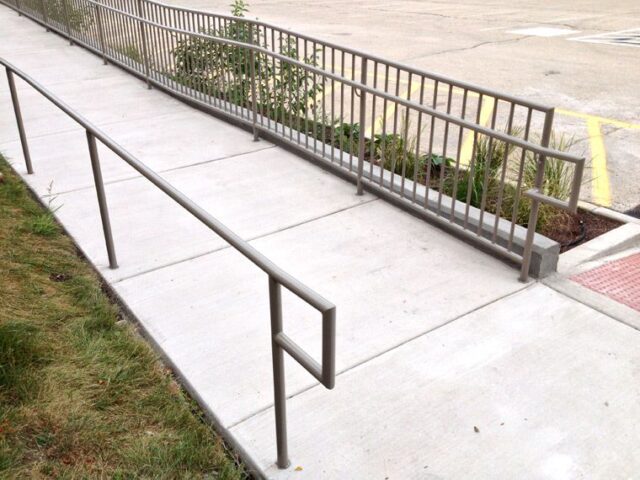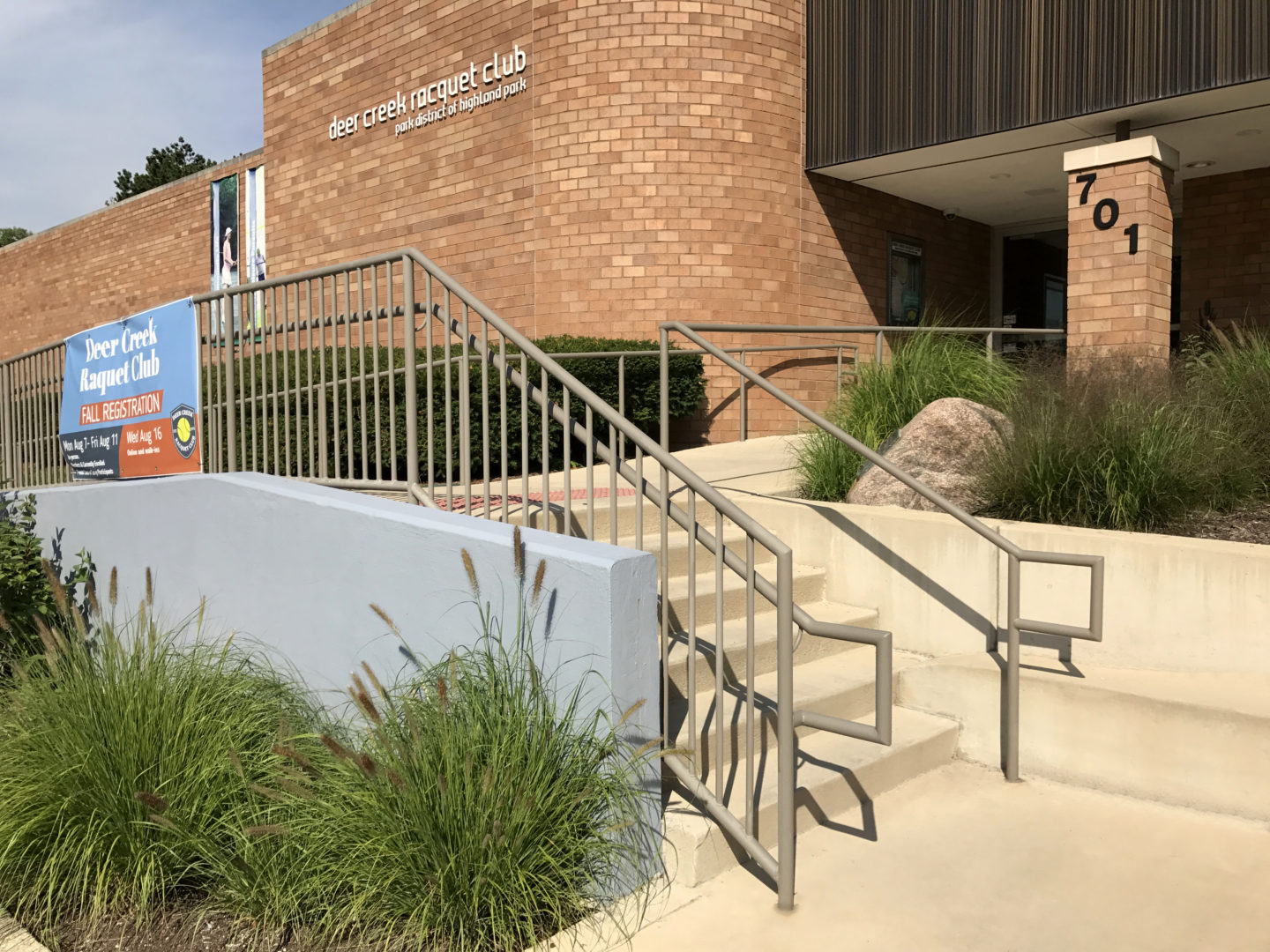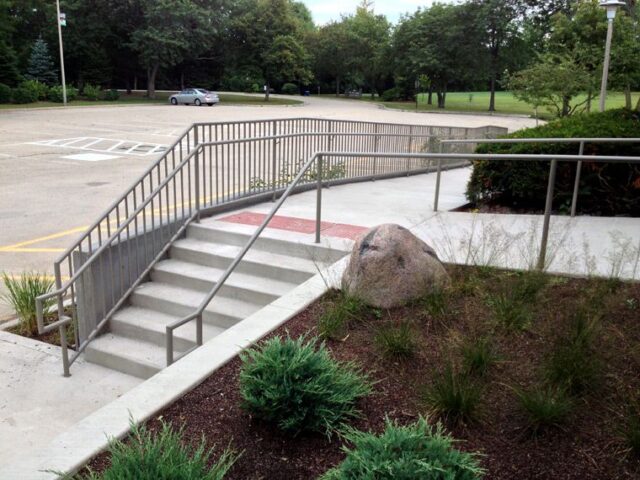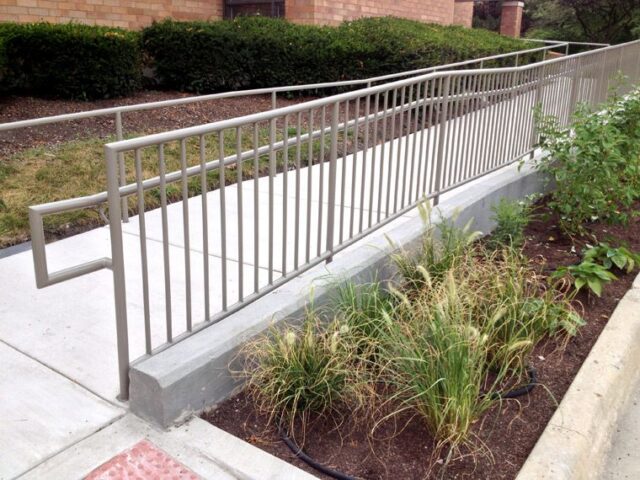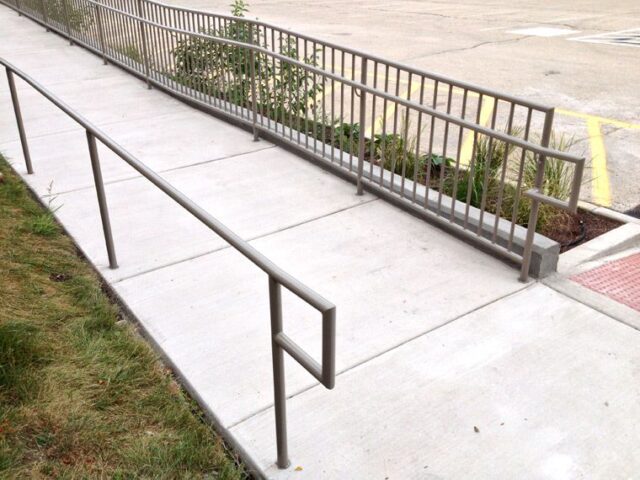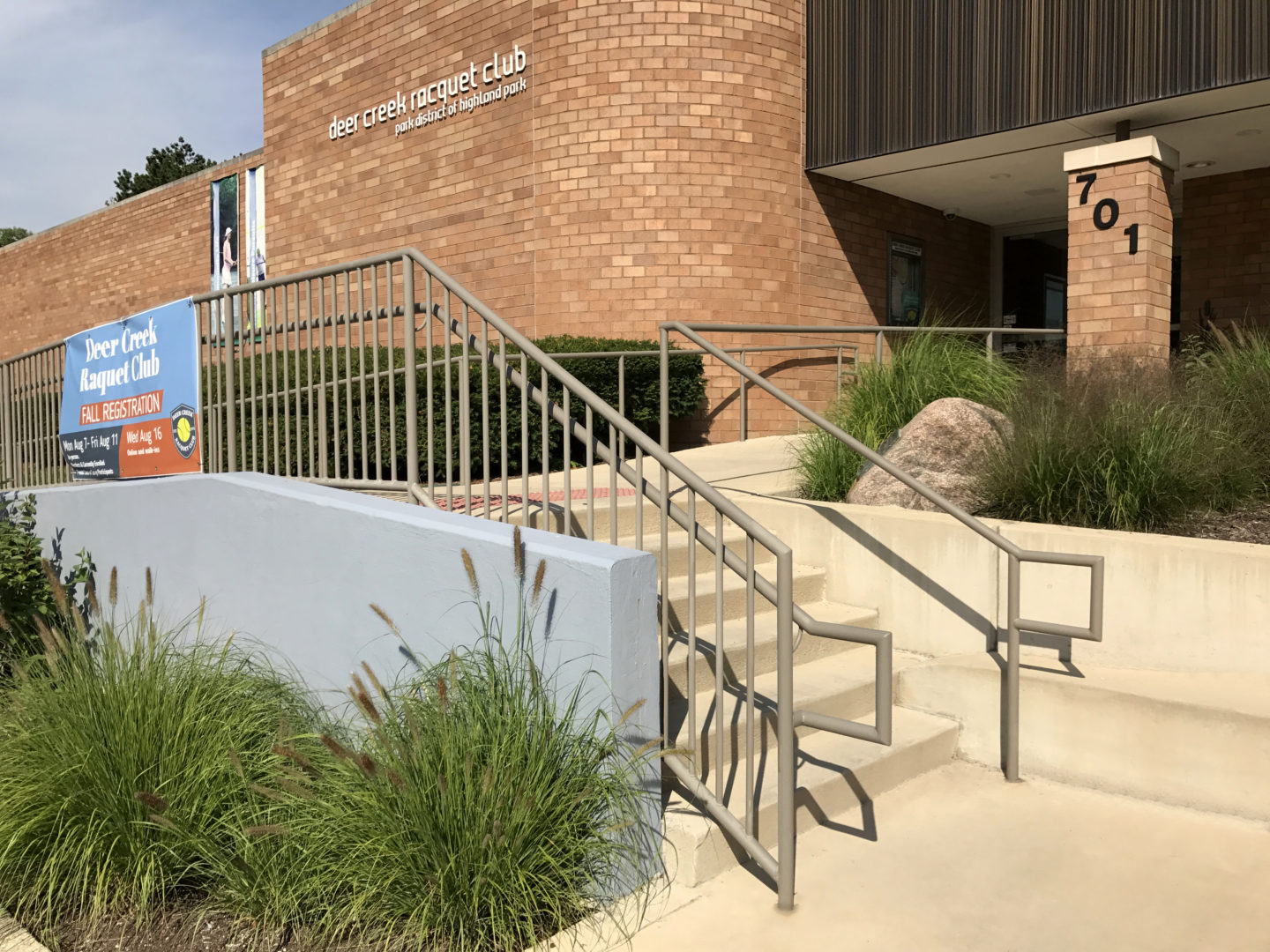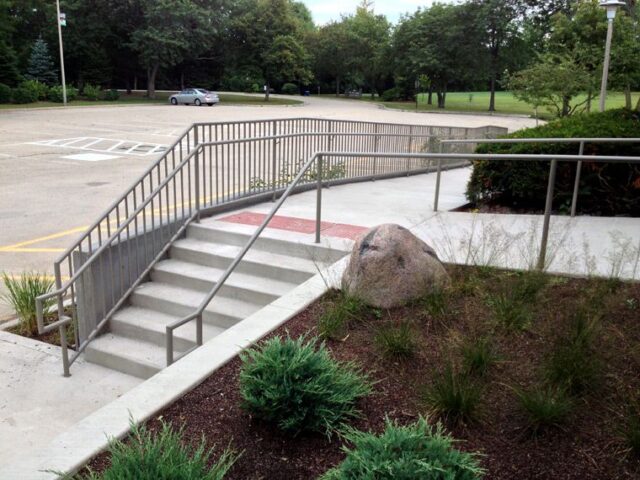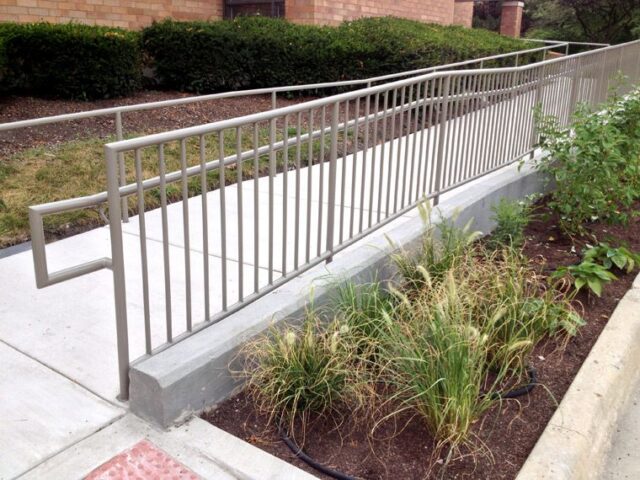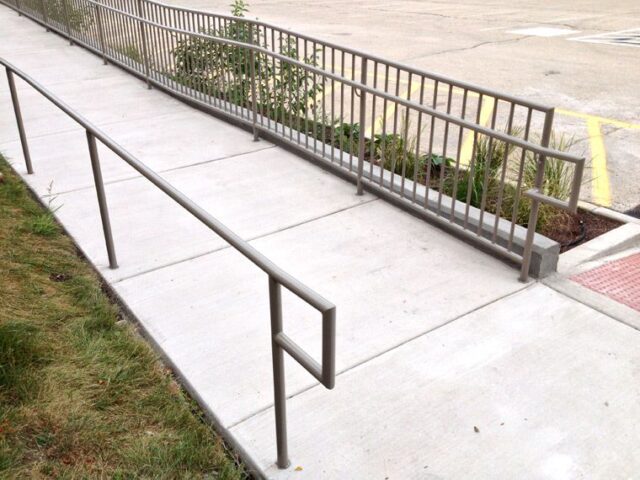 Industrial ada wrought iron railings in Highland Park
R23
A custom wrought iron Industrial style exterior ADA railing painted gray using ada elements for the racquet club in Highland Park.
A lot of our commercial clients are often calling us for ADA railing designs. Whether your in NY or LA we can fabricate and ship any design of ADA railing utilizing the your city specs and your design ideas. We understand the importance of ADA design railings in a commercial environment and have over three decades of experience fabricating, designing and installing this product. Every ADA railing we make is custom.
We typically recommend a minimum of galvanizing the railing but prefer powder coating. The powder coating process is typically done in 2-3 coats with varied paints to ensure that the paint wont chip and if someone does scratch it the second or third coat will still protect the steel from any wear and tear from the environment.
The pictures in this post show some of the custom ADA railing we fabricated for a commercial client in Highland Park. Feel free to give us a call and get your estimate today! Next time your looking for something unique for your commercial railing or balcony whether its residential or commercial give us a call for an estimate.