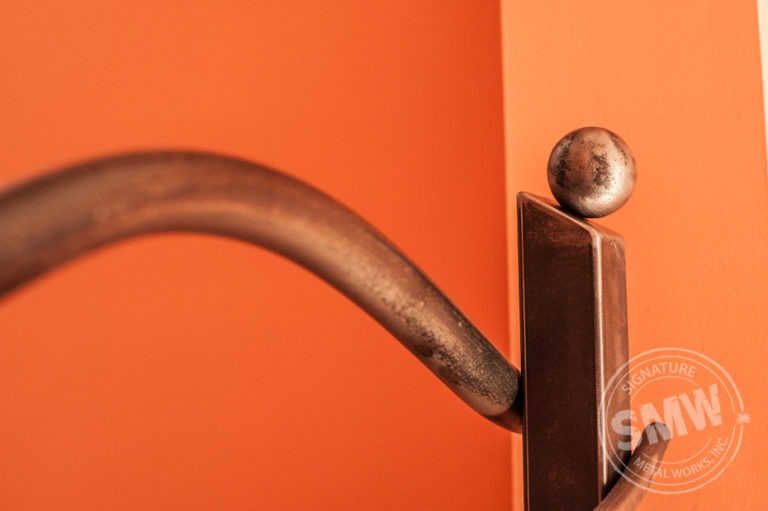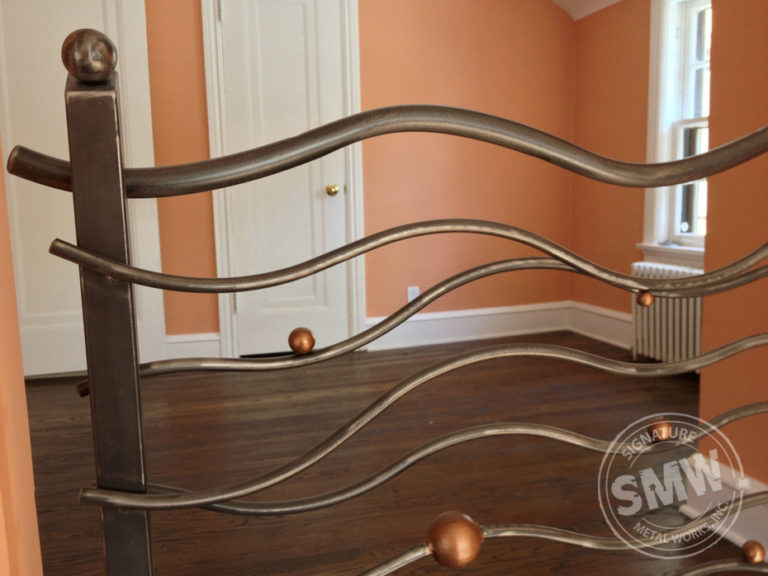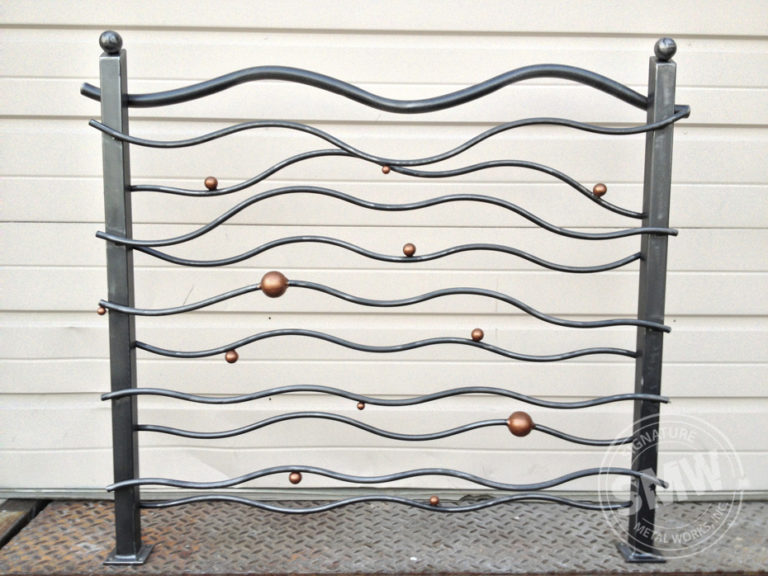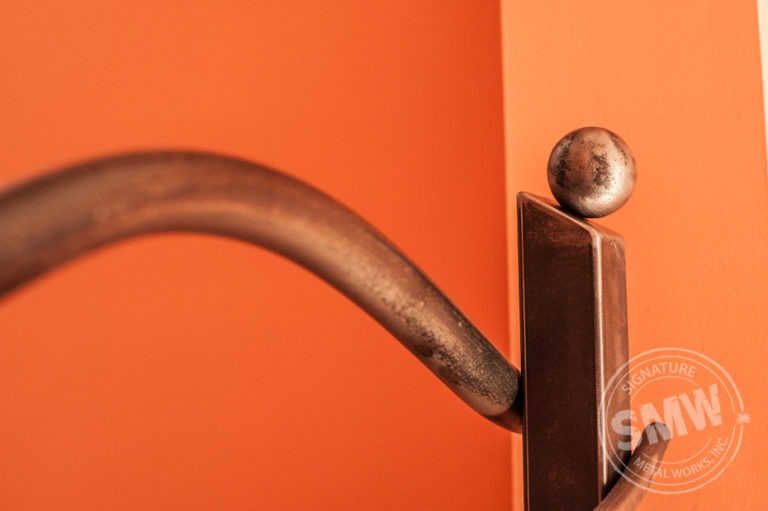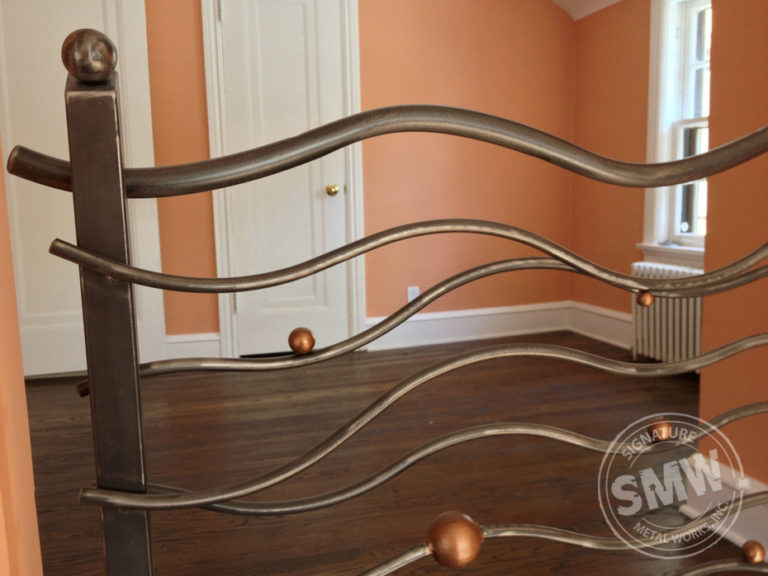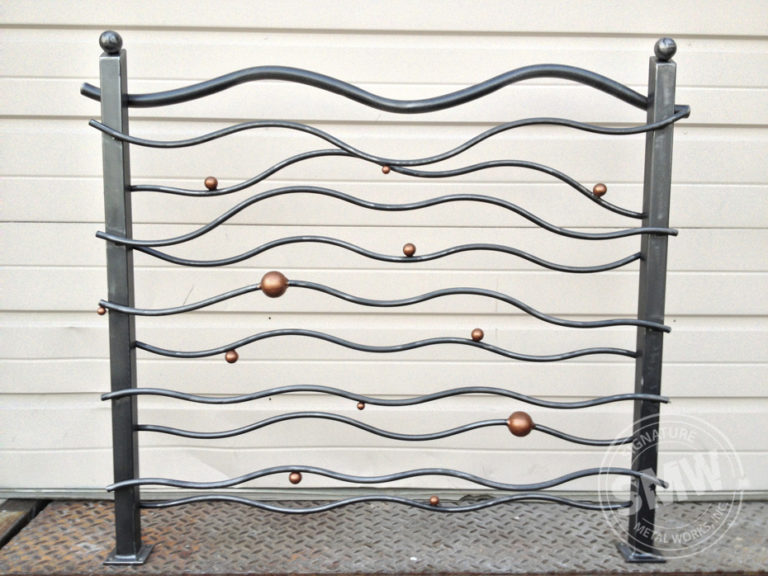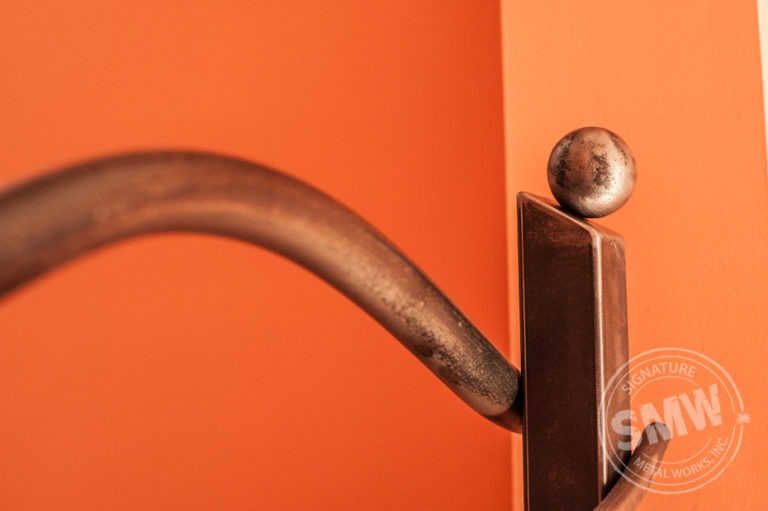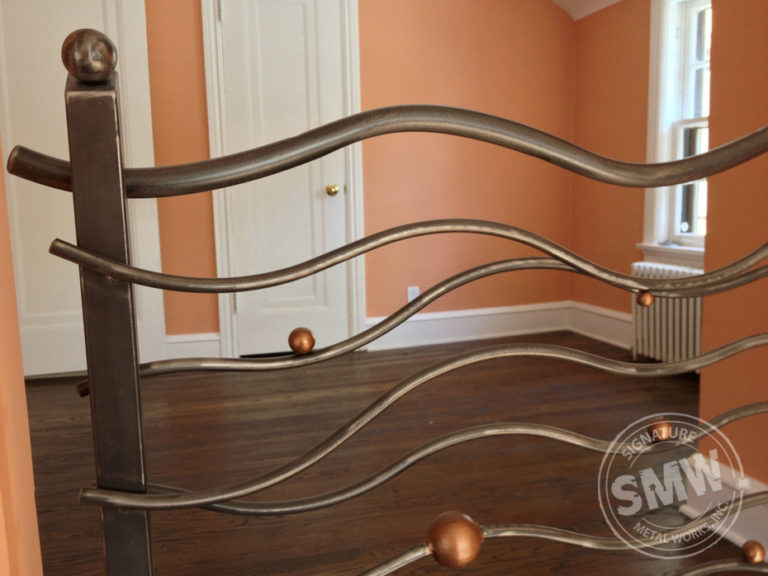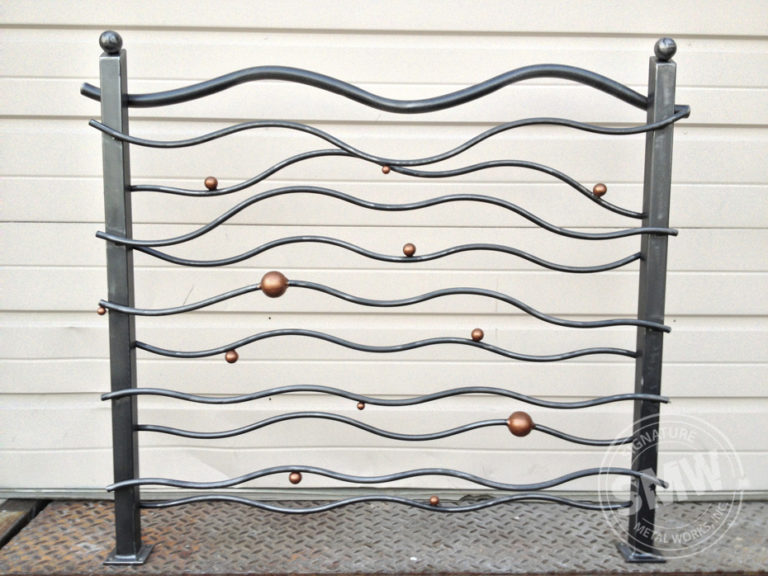 Custom Artistic Residential Railing in Wilmette
R34
This custom railing for a home in Wilmette was one of those projects that are delightful from start to finish. This railing has many artistic elements, from the waved tubing to the different metals in the balls and nobs. From every angle this railing reveals a different idea, a different viewpoint. It is a work of modern art in this residence. We used a variety of wrought iron shapes to achieve this effect to add even more to an already artistic home.
With square and rounded wrought iron we were able to create the effect of looking out onto a lake or ocean and seeing objects floating in the distance. Each of the metals is clear coated, allowing them to shine in their natural coloring. There were a variety of metals already in use in the decoration of this home so our design further enhanced and drew it all together. It is a wonderful example of where art can meet functionality. There is a unique character to this artsy railing that will add its quirks and waves to this home for as long as it lasts. Since it is made from wrought iron, the life of this railing will be a long one.
At our shop we believe artistry doesn't mean something can't be functional and last a long time. This railing serves a double purpose as both an art piece, but also as a functional part of the home. This railing serves as railings do, for safety and to highlight the limits of where humans can be. Railings are often a place in the home where self-expression can be readily shown in the design. These types of products can be simple and industrial to the ornate to the artistic like this one.
Railings do not have to be grand elements setting the stage, like they often are in hotels and other large commercial businesses. While those are always interesting and amazing projects to work with, sometimes it is just as interesting and amazing to step back and work on something small. This waved railing may have been small, but it is just as beautiful as a striking ornate railing of another design.
If you are interested to learn more about the different railing designs we have worked on in the past, please explore our website to see more examples of our work. We have worked on large commercial buildings, but also on many residences, transforming these spaces into something completely new with the addition of our custom projects. You can also contact us to discuss what you are interested in for your home or business.
Metal art is a passion for our company. Let us put our passions to work for you.